January 24 - 30, 2016: Issue 248
Avalon Beach SLSC launches Daryl Johnson Surfboat: Pinkies in States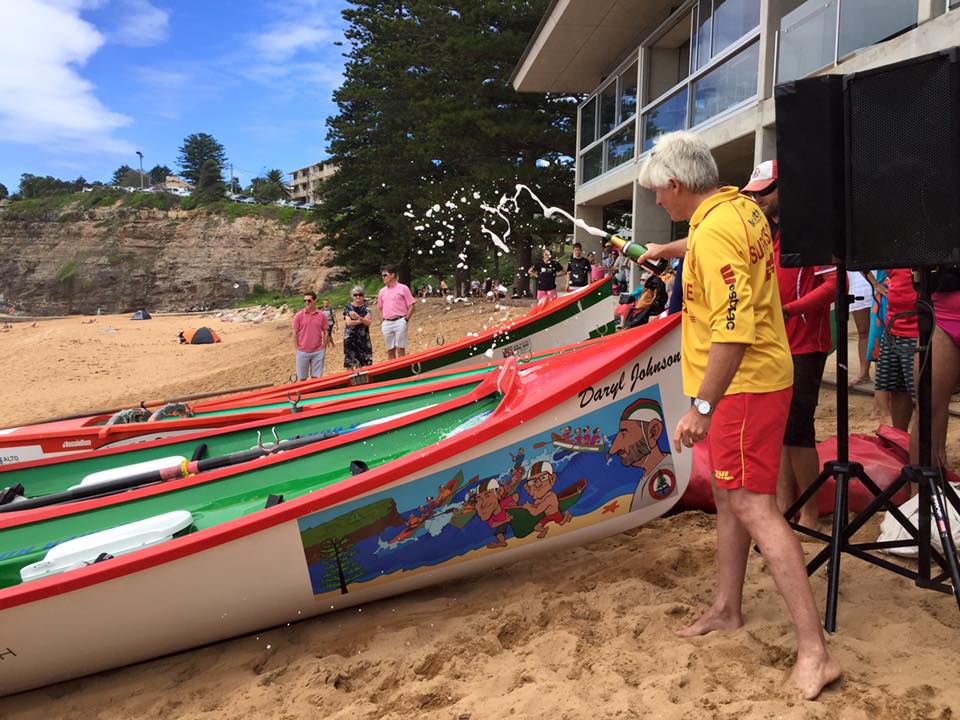 Last Sunday (January 17th) Avalon Beach SLSC launched a new surfboat, named for Daryl Johnson, one of the club's long service members and long term boatie. He was in the old boys Masters crew last year and part of the crew who won the Club's first national surfboat championships in 1993 with Rick Millar, Michael Heathcote, Brent Walker, and Nathan Press in 1993 at Kurrawa.
The christening by President of Avalon Beach SLSC Richard Cole took place as part of the Avalon Beach Ocean Swims 2016.
On Saturday January 23rd, 2016, Avalon Beach SLSC's Pinkies Under 23 men qualified 1st for the NSW State Team at the Manly Carnival, the final NSW State Team Selection Event, and 1st for the Australian under 23 development team.
The fifth round of the NSW arm of the 2015-16 Team Navy Australian Surf Rowers League (ASRL) Series was hosted by Manly SLSC on Saturday 23 January followed by the National Short Course Championships on Sunday 24 January, 2016.
The Team Navy events act as the local qualifying series for the chance to represent NSW at the Team Navy ASRL Interstate Championships at Shellharbour, NSW from Friday 19 February to Sunday 21 February, 2016. This is Australia's biggest stand-alone surf boat event.
Team Navy proudly has the naming rights of the 2015-16 Australian Surf Rowers League Series for the eighth year.
The 2015-16 Team Navy Australian Surf Rowers League Series consists of 29 events around Australia from November 2015 to March 2016 and are held on some of the country's premier beaches.
The Australian Surf Rowers League was born in New South Wales in 1992 as the International League of Australian Surfboat Rowers Inc. (ILOR) and currently has over 3,000 members from over 260 clubs which make up over 550 crews.
For more information on Team Navy please visit www.teamnavy.com.au.
For information about a job in the NAVY, log on to defencejobs.gov.au or call 13 19 01.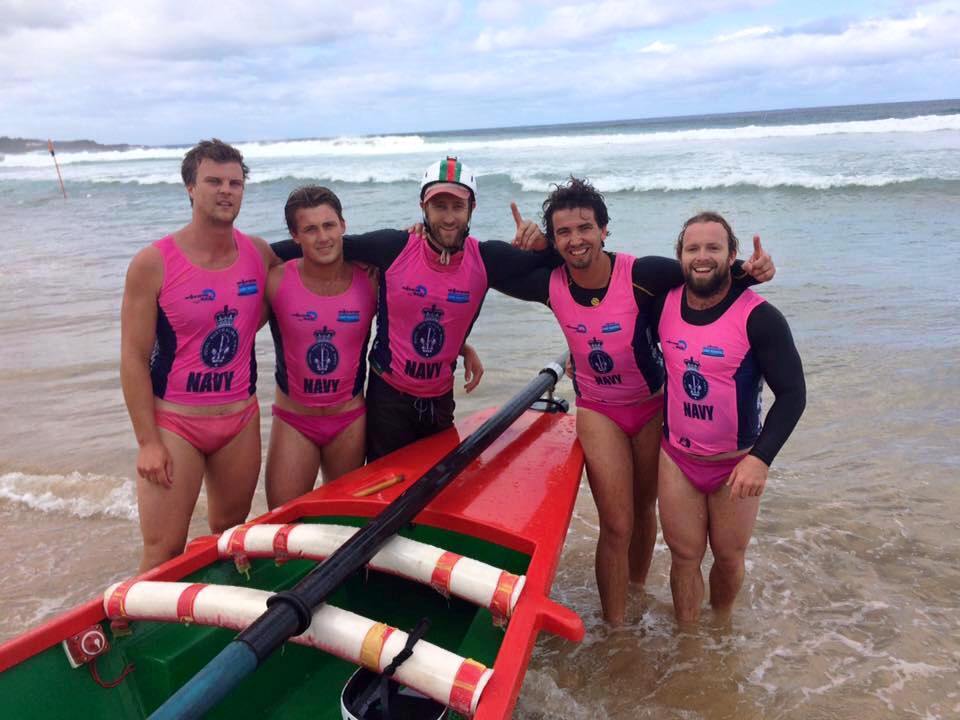 Above: Avalon Beach Pinkies Under 23 men triumph at Manly Team Navy Boat Carnival
Below: The Daryl Johnson!