March 18 -24, 2012: Issue 50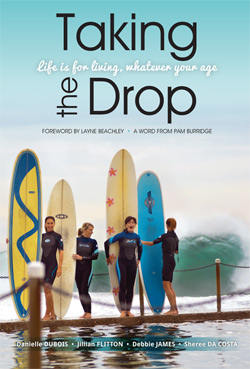 From Introduction of Taking The Drop:
After a surfing session we are euphoric, cleansed, solid and ready to take on the world and time allowing, conversation over coffee leads to an all-girl alliance where the Chicks On Sticks (COS) philosophy of - 'life is for living, whatever your age' is applied. A place to take a chance, push the boundaries, follow your dreams. Never take NO for an answer – believe in yourself. Where it's all about attitude – and we have plenty of that.
Through the gift of friendship we have grown strong, become support crew and confidantes, and tasted the poignant flavour of life, learning the true value of self-worth. We are a foursome who share a life bursting at the seams with fun and laughter, tears and sadness, adventure and excitement, and especially honesty and trust.
Whatever life throws our way we are prepared to 'take the drop'...
Surfing is a mirror image of life. Taking the drop requires commitment, purpose, focus and a positive "I can do this" attitude. Most surfers live by the creed, "if you hesitate, you die." In big waves, these are the words that inspire me, and the same applies out of the water.
Layne Beachley, from her Foreword for Taking the Drop: Life is for living, whatever your age
Taking the Drop is available from Berkelouws, Mona Vale and online at: http://www.vividpublishing.com.au/takingthedrop/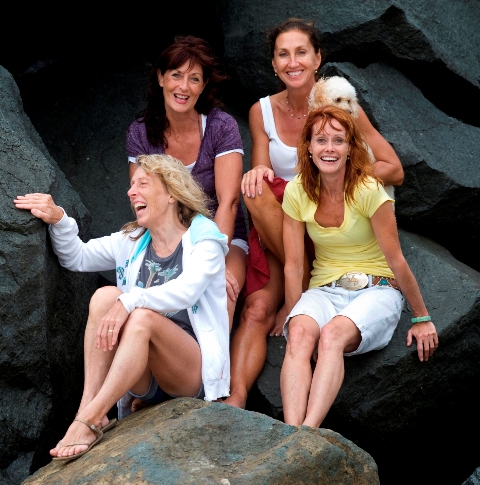 Above: the girls, Danielle at back on right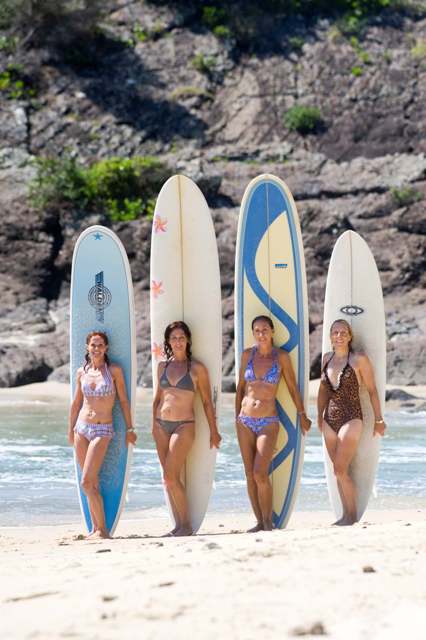 Danielle DuBois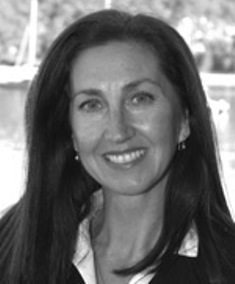 Late last year we brought you news of the great book written by four lovely resident ladies, 'Taking the Drop', an inspirational entertaining and inspiring range of chapters written by each woman about their love of surfing which spoke out loud 'life is for living, whatever your age'.;
They (the girls) wrote this book not only to provide an entertaining and inspiring insight into surfing, but also to share their very different stories of how a group of Australian working mums came together to forge stronger identities, increase self-esteem and find happiness and solace within the ocean – mother nature's realm. (excerpt from Press Release)
One of these ladies is effervescent Danielle DuBois. Danielle was born in Austria, migrating to Australia in 1968, and still speaks fluent German. As a young child her love for the water was apparent. H2O was the place she sought serenity, peace and comfort and an environment she still spends time in every day, surfing if there's a decent wave to be caught. Danielle also works as a very popular and in demand Marriage Celebrant and Justice of the Peace, work she loves. During our March focus of celebrating life-affirming women who are 'doing it for themselves', and International Women's month rather then merely a Day, Danielle is one who instantly sprang to mind.
You're a modern day woman who is versatile and a hard worker in many fields, author, Marriage Celebrant, surfer... how do you do it all ?
It's important to keep a balance in my life. So I try to always start the day with some time for myself, with either a walk with my dog, a surf or a yoga class. I find this centres me, gets my adrenalin and body moving and ultimately gives me more energy to get through the day. After that it's a matter of prioritising and being extremely organised.
There's a passion you apply to whatever you undertake, where does this stem from?
My father was a very driven passionate man, I think growing up and observing him has definitely instilled this quality in me.
What is the best thing about being a Marriage Celebrant ?
It's always a happy and joyous day, full of love and I am honoured to be able to share this and be a part of it.
You are also a JP (Justice of the Peace), why did you decide to become one ?
Simply because it's a service our society requires – often, and I was myself often frustrated when unable to find one.
What are your plans for 2012 ?
To be as healthy as I can possible be. Now that I have passed the 1/2 century mark, I feel this is imperative. Everything else will fall into place if my health is at peak.
What is your favourite place in Pittwater and why ?
The Rocks on North Avalon Beach, it's my home beach, I walk there every day with my dog Bindi, I can sit there and reflect on life and chill for a bit.
What is your 'motto for life' or a favourite phrase you try to live by ?
Obstacles are what you see if you lose sight of your goal, and the road to success is always under construction!
Danielle DuBois - CMC, JP, AAMCA
At: http://www.yourmarriagecelebrant.com.au/
Copyright Danielle DuBois, Taking The Drop Girls, and Pittwater Online News, 2012. All Rights Reserved.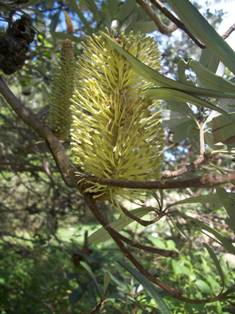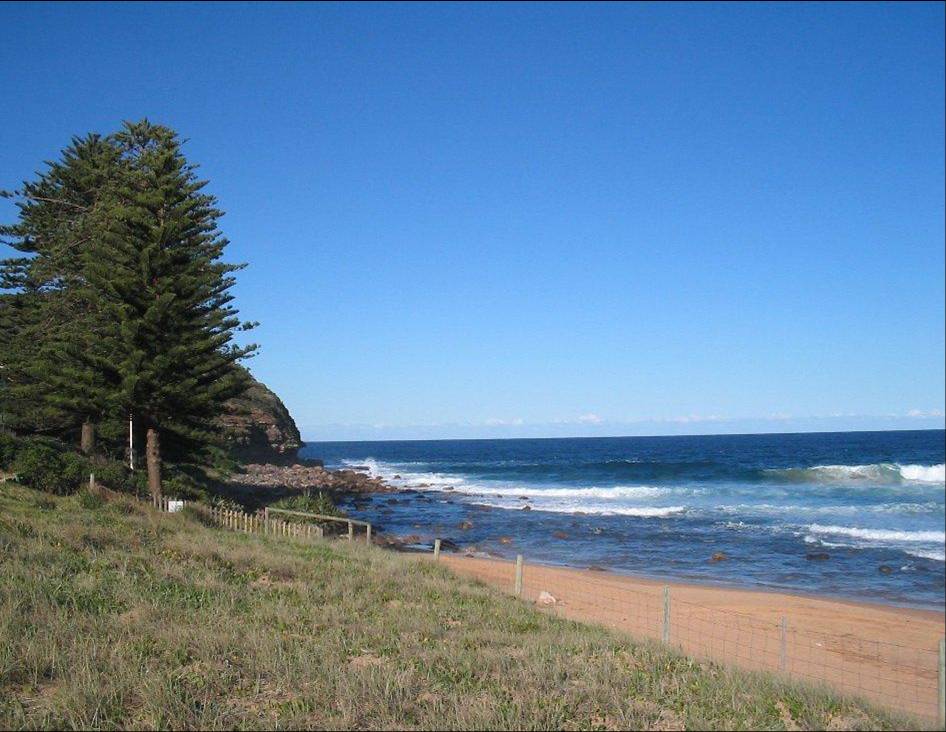 Above: Danielle's Favourite place, photograph by N Evers