February 19 - 25, 2012: Issue 46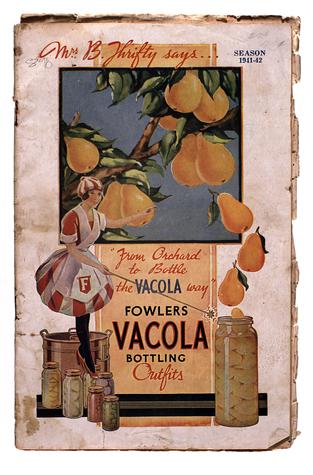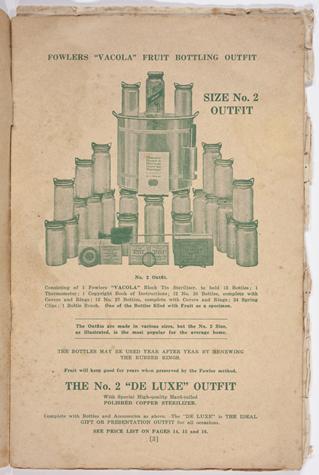 Copyright Pittwater Online News, 2012. All Rights Reserved.
Fowler's Fruit Bottling Kits
One thing a staffer remembers is that from early Summer to mid-Autumn mum is in the kitchen bottling fruit, the best of each crop, and layering these halves of apricots, plums, peaches, greengages and whatever there was a glut of that year, so they could be eaten mid-winter. Her tall bottles, the rubber rings and steel caps and the big 'steamer' dominated the kitchen for a week, at least, and then again, when the next crop came in. It's that time of the year again and appropriate that we look at what is yet another useful item in any Collector's Corner.
Another uniquely Australian invention, Fowlers Vacola had humble beginnings as a fruit-bottling business started by Joseph Fowler, an English migrant who was amazed at the amount of produce in Australia, at the rear of a small house in Burke Road, Melbourne (some sources state Camberwell). He may have learnt this while working as a fruit preserver with an uncle back in Kent. By 1915 the company of J. Fowler & Co. had begun producing home-bottling kits containing a sterilizer, bottles, lids, rings and a thermometer. Initially Joseph Fowler travelled the district, selling his kits door-to-door from the back of a cart. In 1920 he bought a shop in Hawthorn, and registered his business as a private company.
During the Depression Fowlers Kits became a household name. In 1934 Fowlers Vacola Manufacturing Co. Ltd was registered as a public company. Housewives, nationwide, were urged to bottle their own fruits and jams by 'Mrs B Thrifty', the dainty cartoon character who graced the firm's advertisements.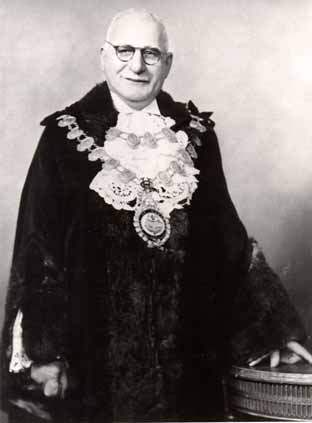 Joseph Fowler was a community minded gent and sought to give something back. He became a Councillor in the Yarra Ward on the Hawthorn City Council and Mayor 1938-39 and 1945-46. He was also a Rotarian, and a warden and vestryman of St John's Anglican Church, Camberwell.
These bottling kits are enjoying a resurgence in popularity as Australians turn to back to traditional methods of food preparation and storage so they may be part of some Collectors collection but they are also a viable form of preserving and keeping good fresh Australian Produce. A Full kit sells for around $700.00.
The Basic Process
Two preserving units are still available; the Simple Natural Preserving unit and the larger Professional Preserving unit both of which include a full instruction booklet.
• Select the appropriate sized jar for the fruit to be processed, wide necks for large fruit, narrow necks for smaller fruit.
• Cut the fruit into pieces or halves and pack firmly into the clean jars adding liquid/syrup as you go to help minimise air pockets.
• Fill the jar with liquid to within 12mm of the top.
• Apply the rubber ring to the neck of the jar making sure that it has no twists in it.
• Place the lid on and then secure it with the corresponding sized clip.
• Place the bottles into the preserving unit and fill with cold water.
• Turn on the preserving unit and allow to process for one hour (with the exception of larger bottles which need 70 minutes).
• Drain out sufficient water to be able to remove the bottles and then carefully lift out ensuring you don't disturb the seal.
• Allow to cool and then after 18 hours remove the clip. Store the jars in a cool dark place. Fruit in Fowler's jars will last up to one year.
Diagrams: Catalogue of Vacola bottling outfits and accessories. Made for Fowlers Vacola Manufacturing Co. Ltd., 253-257 Burwood Road, Hawthorn, 1941 - 1942.
Courtesy Museum of Victoria
Joseph Fowler Image courtesy of City of Boroondara Library Service.
Joseph Flower Biography: http://adb.anu.edu.au/biography/fowler-joseph-10230