June 16 - 22, 2013: Issue 115
Christina Stewart
Mums who also work are our heroes here. When they combine all they do with investing holistically in the future of the children they're raising the bar further. Combine this with making time to crochet ponchos and blankets for Soibada, cook rice and help out at Timor Leste Independence Day at the Avalon Maria Regina school and making items to sell for Pittwater Friends of Soibada on market days or joining in Sam Shaw's The Big Sing, who raised funds for the Soibada children by giving beautiful renditions of Christmas Carols at Woolies, and you have a full schedule of extra curricular activities. Add to that work as demonstrator for Enjo, cleaning products that are 'for life' and in turn add 'life' to the environment and you may want to exhale and sit down quietly for a strong cup of tea.
This week we are privileged to present a small insight into a lady who is one of Pittwater's echelons of working mums;
Where were you born?
This is my home town, Lech am Arlberg in Austria. A ski resort in the Alps. My husband John was doing the whole Aussie Backpacking thing and spent four months there in 1991/92. He liked the place so much he took back a local! On another note, ENJO is made just down the mountain from here!

A panorama of Lech am Arlberg by Niki Gango
When and why did you move to Pittwater?
We moved to Avalon 20 years ago. We knew we had to move to Sydney for business, which only knowing Leichhardt, Glebe and the City back then I wasn't too impressed with, until we visited John's cousin in Avalon and I just fell in love with the place! Coming from a little village where everyone knows everyone (and still feeling very home-sick) I needed to have a place with the same feel to call my home, lots of familiar faces, the guy in the post-office knows you, the baker asks how you enjoyed the cake you bought yesterday and the coffee shop remembers how you have your coffee.
You also work as an ENJO demonstrator, how did that come about?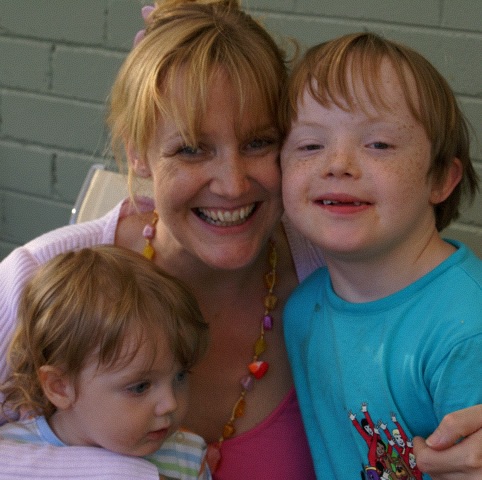 I was so blown away the first time I saw ENJO demonstrated that I decided to have my own demo and I was so enthusiastic when inviting people that I had to have 2 demos with about 12 people each and as everyone was saying "you should be selling this" I signed up when the consultant came to set up. Never looked back and it's been 3 ½ years. My passion for ENJO was born from the necessity to find a part time job that fit around my family's needs. It became so much more, as I learnt so much about the dangers of chemicals to our health.
Having a child with special needs I meet some awesome parents with HUGE knowledge that I constantly refer to, like Laura Haynes, a kinesiologist, homeopath and Autism Therapist who has two children with Vaccine damage and has made it her life to know how toxic chemicals affect us and how to get them out of our system.
What's the best thing about being an ENJO demonstrator?
I learn something new at every demo like when I met Dr Hinton who teaches Chemistry at Sydney University. Dr Hinton explained all the cleaning chemicals, VOCs and bleach to me and taught me that anti-bacterial sprays kill our gut bacteria and with it our immune system, or the lovely old lady who gave me a bag full of bay leaves as they get rid of pantry moths the natural way… I do LOVE demos! I am a People person, so direct selling suits me to a T! I don't see myself as a sales person, I am a consultant. I find out what your needs are, demonstrate, let you try for yourself and then give you the opportunity to buy at full price, discounted in packs or earn for free at your own demo.
What is so different about ENJO cleaning products?
ENJO is a microfibre cleaning system which gets rid of 99.9% of dirt and bacteria without the need of any chemicals other than cold water. The main causes of asthma are dust, chemical fumes and mould – ENJO can get rid of all of them. ENJO is great for the environment, as there are no chemicals going down the drain and into the ocean. ENJO is great for your purse as it lasts and lasts and lasts and eliminates the need to buy cleaning chemicals as well as saving heaps of water and electricity. They're also recommended for vessels like yachts and launches as they can clean without using chemicals that may damage high gloss finishes. A family with 2 kids in Sydney spends an average of $ 15 - $ 18/week on cleaning chemicals and utensils, the ENJO Detox Pack averages $ 3.50/week
What is your favourite place in Pittwater and why?
I love Clareville Beach and McCarrs Creek, but my favourite is Avalon village for all the above reasons. I just love strolling around the shops and stopping every few minutes because I meet someone to have a chat with. I also lOOOOOve the Palm Beach coffee shop 2108.
What is your 'motto for life' or a favourite phrase you try to live by?
If I'm not sure about something I just like to go with my gut. If it turns out to have been the wrong decision at least my integrity is intact and I can still feel good about myself. But also; If it's worth doing it's worth doing right. And; There's no failure there's only feedback. Learn from your mistakes.
A Little more on ENJO
The ENJO success story starts in spring 1985: Friedrich Engl, a pragmatic, innovative entrepreneur, by chance observes an oil accident on the Lake of Constance which shores form the border between Austria, Switzerland and Germany. Experiencing the fight against the oil slick, Friedrich Engl develops the idea that should make it possible in future to avoid usage of aggressive chemistry and destructive cleaning agents for the purpose of remedying such extreme pollutions. Owing to his years of experience in the textile industry, Friedrich Engl designed a pioneering technical solution on the basis of textile fibrous tissue within the following five years.
ENJO was founded in Austria in 1990. It began with one unique fibre and through advanced research and development. ENJO has created an innovative cleaning system using only water. ENJO is cleaning without chemicals. The microfiber technology is 100 times finer than a human hair and each one of the fibers can hold up to seven times their own weight in water.
There are three ways of purchasing your ENJO Fibres. You can pay retail price, you can buy discounted in a pack or, best of all, you can earn it for free by hosting your own demo! All it takes is a few friends and a dirty bathroom – see, I even ask you to leave your house dirty! As a host we reward you for helping us share the message, so you are entitled to purchase Host Exclusive Packs, you earn ENJO $$$ to spend on your fibres and you receive ENJO rewards (half price items) when you or your friend decide to book another demo from your demo. On top of all that if you host a demo before July 14 you could get this:
We like to make sure that you get the most out of your ENJO, which is why we do in-home demonstrations. But once you know how to use it, you can just contact me to order on 0414 48 98 57 or on Christina@enlightening.com.au or like my Facebook page www.facebook.com/ChristinaStewartEnjOpreneur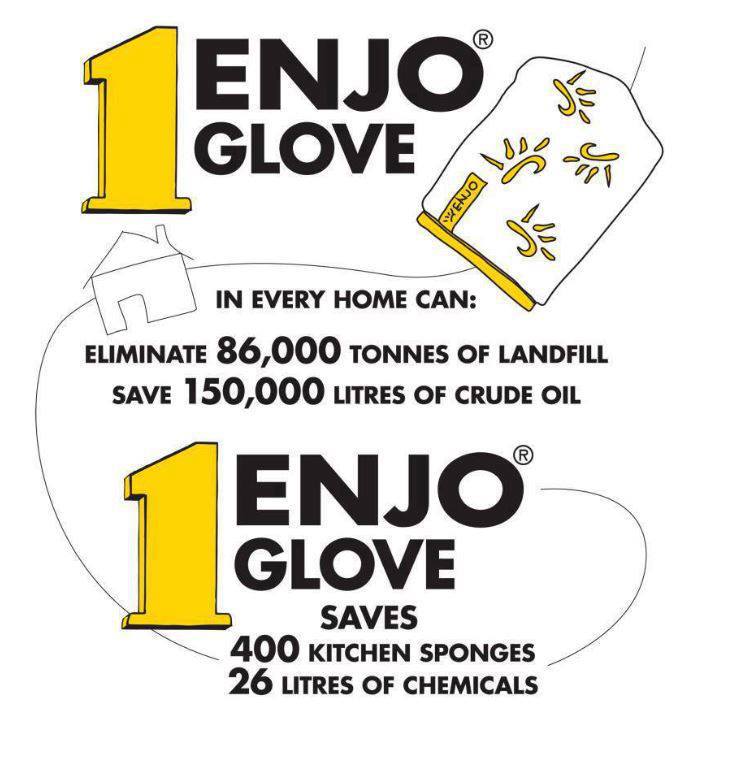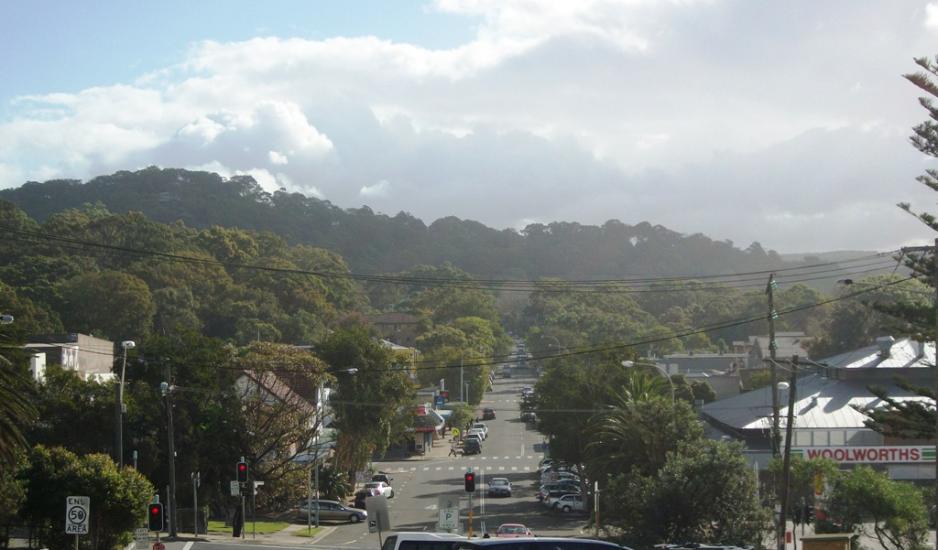 View over Avalon Village to west.
Copyright Christina Stewart, 2013.