July 5 - 11, 2015: Issue 221
2015 IRB NSW State Championships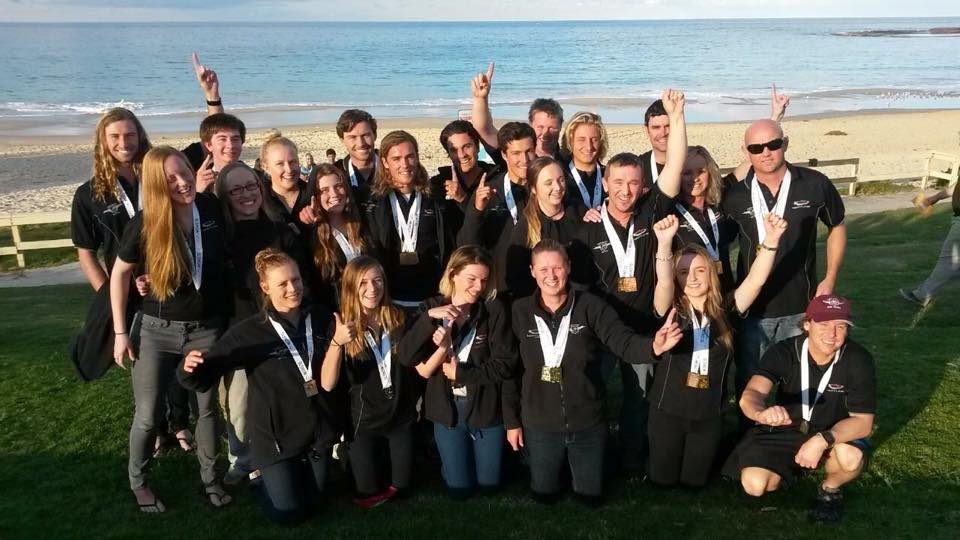 Overall winners of the 2015 NSW IRB Championships, Caves Beach SLSC
Caves Beach Take Out NSW IRB Championship
Mon 29 Jun 2015
Competitors from Caves Beach were smiling wider than the Hunter River after storming home to claim top honours at the 2015 NSW Inflatable Rescue Boat (IRB) Championships at Mollymook on the weekend.
The team from the Hunter held off strong challenges from South Maroubra and IRB Premiership Series winners Kiama Downs to claim the overall club championship.
Almost 300 athletes from 22 clubs make the trek to the idyllic South Coast town, and in a boon for the local economy an estimated $150,000 was injected over the three days.
After a stop-start Premiership Series due to challenging conditions at some of the venues, the weather finally decided to play ball and was almost perfect for the final two days of IRB racing in the NSW season.
Results and medals were spread evenly amongst the top placed clubs throughout the championships.
Caves Beach surged to the top of the leader board after dominating most divisions and placing in finals. One of the highlights for the club was a one-two finish in the Open Male Tube, and a gold and bronze medal in the U23 Mixed Tube event.
"It's the eleventh time in thirteen years that we have managed to win the title at the State Championships. This is a huge achievement for our club and I can say it definitely feels very sweet to win them back," Caves Beach Captain Scott Bryant said.
"We've been in a bit of a rebuilding phase over the last couple of years with a couple of our older competitors leaving for various reasons, but the young guys have come into a successful set-up and really stepped up. We honestly thought it would be another season before they would challenge for the title but they performed really, really well.
The team's attention will now switch to the National titles where they finished a highly credible fourth place in 2014.
"I think about 80% of our team will make the trip to Queensland, although it's daunting challenge to take the local clubs on up there on their home turf it is something we are very much looking forward to," Mr Bryant said.
Second place South Maroubra mounted a late charge with gold medals in the Over 35 Mixed Rescue and Mixed Tube, Open Male Rescue, and Open Male Teams but couldn't quite make up the nine-point deficit.
Kiama Downs will be disappointed they weren't able to continue their form from the Premiership Series, but their Women's Open Rescue Team, Open Female Teams, and Open Male Mass Rescue Team all had something to smile about after coming home with gold in their events.
"Congratulations to Caves Beach for securing a hard fought victory in the overall point-score. It was certainly an entertaining finish to the season," New South Wales Surf Sport Coordinator Rob Pidgeon said.
"I would like to thank all the competitors, officials, volunteers, and of course Mollymook as hosts for what was a fantastic State Championship."
NSW competitors will feature at the season-ending Interstate titles and Australian IRB Championships, which in 2015 will be held at Queensland's Mooloolaba Beach from July 17-19.
2015 NSW IRB Championships Club Point Score:
Caves Beach SLSC – 67
South Maroubra SLSC – 56
Kiama Downs SLSC – 51
Catherine Hill Bay SLSC – 43
North Cronulla SLSC – 37
Thirroul SLSC – 36
Avalon Beach SLSC – 16
Queenscliff SLSC – 12
Newcastle SLSC – 6
Terrigal SLSC - 4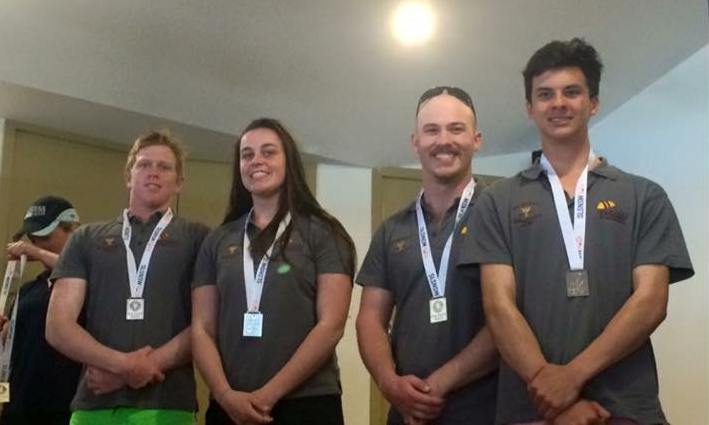 Well done to our Newport SLSC's IRB racing team in Mollymook, especially to their Novice Mass Rescue team who won a silver medal!
Cody Chockman, Tara Doyle, Nathan Doyle and Benjamin Matthews
__________________________________
2015 IRB Championships
Thursday 25 June 2015 - SLSNSW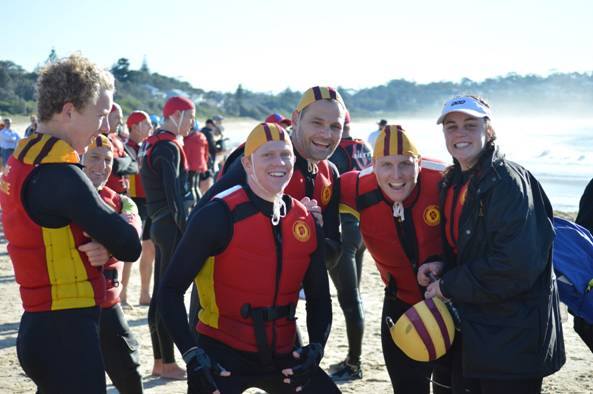 The best inflatable rescue boat (IRB) racers from around NSW will be gunning for state glory when the 2015 IRB Championships are run at Mollymook this weekend.
Competitors will converge on the idyllic South Coast town for scrutineering from Friday with race action set to get underway at around 8am AEST on Saturday conditions permitting.
Almost 300 competitors from 22 clubs have entered the championships, a slight increase on 2014 numbers. It is expected that the event will inject around $150,000 into the local economy.
Following their successful IRB Premiership campaign, all eyes will be on Kiama Downs to see if they can convert their recent run of form into state medals. The champions won't have it all their own way as Caves Beach, Catherine Hill Bay and North Cronulla will be looking to reverse the result from the just completed series.
Two clubs will be making their first IRB appearance this year after being unable to compete during the premiership series with both Coledale and North Narrabeen keen to capitalise on their fresh form.
"We are looking forward to what promises to be an outstanding weekend of IRB racing at Mollymook, and would like to wish all competitors the best of luck," NSW Surf Sports Manager Shane Knight said.
"IRB racing is an important part of our winter calendar, and is a great chance for the competitors to keep their skills sharp during the cooler months. It should be a fantastic climax to the NSW season."
The IRB State Champs is the premier event for competitors and is designed to simulate real life rescue situations involving individual 'patients' and mass rescues. All events are based on honing the skills of both IRB driver and crewperson and the fast-paced nature of the competition makes it a great day out for spectators.
NSW competitors will feature at the season-ending Interstate titles and Australian IRB Championships, which in 2015 will be held at Queensland's Mooloolaba Beach from July 17-19.
Live results from the 2015 IRB State Championships can be found here.
Overall second place winners, South Maroubra SLSC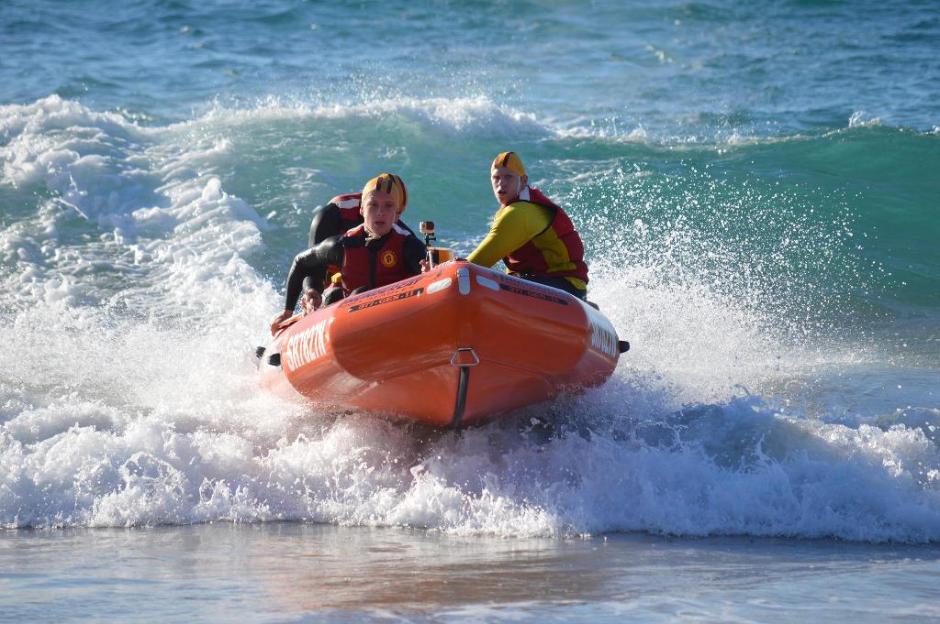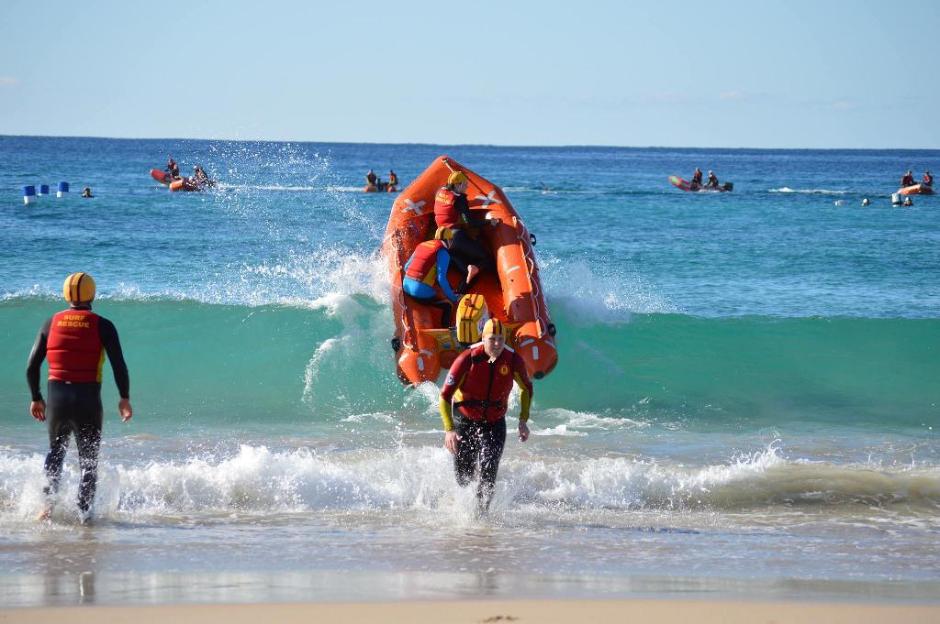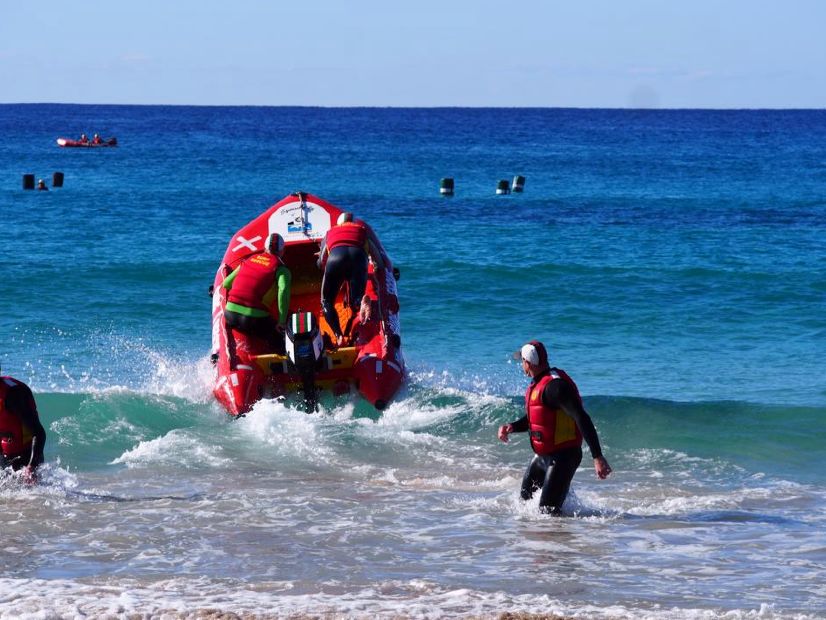 Avalon Beach SLSC in action at the IRB championships at Mollymook. Picture courtesy Jennifer McGuckin.
Under 23 Mixed Mass IRB Gold: Avalon Beach SLSC GREEN
Under 23 Mixed Rescue IRB Bronze: Avalon Beach SLSC GREEN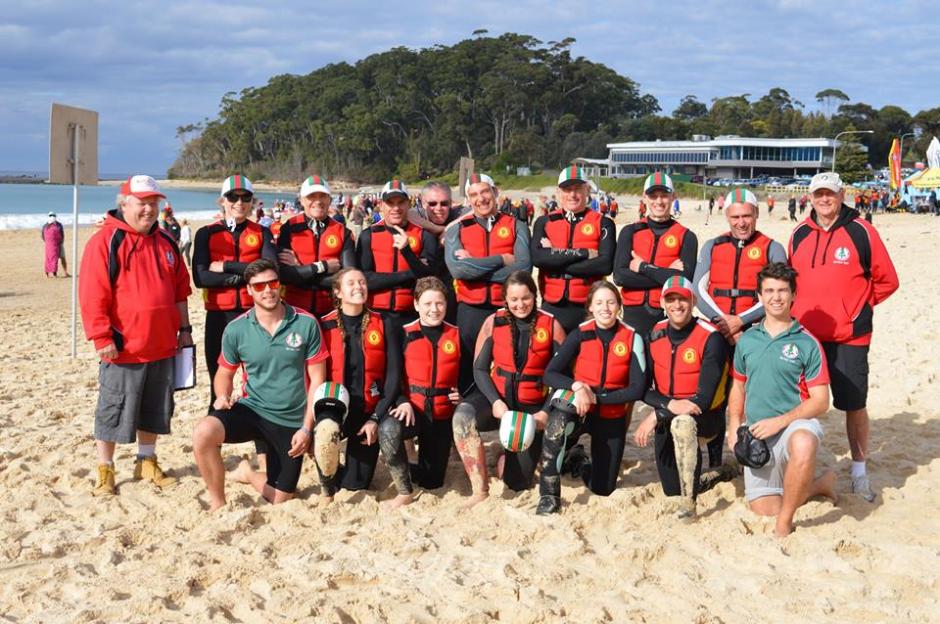 Avalon Beach SLSC IRB Team.
Surf Lifesavers Inflatable Rescue Boats
Published on 27 Jun 2015: by Gus James
The state championships of the surf lifesaving Inflatable Rescue Boats (IRB)
Reports by Surf Life Saving News South Wales - Pictures by SLS NSW, Newport SLSC and Jennifer McGuckin, 2015.