July 31 - August 6, 2011: Issue 17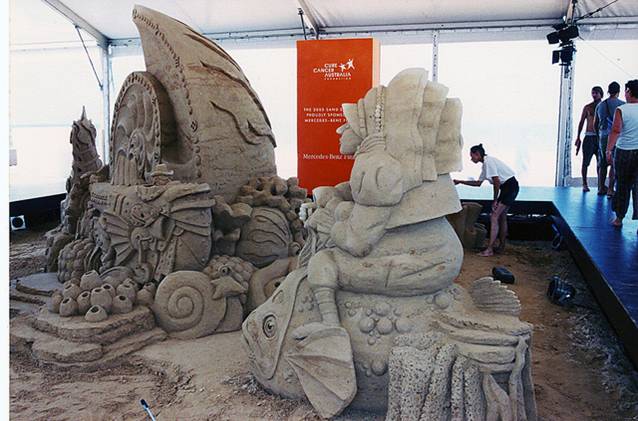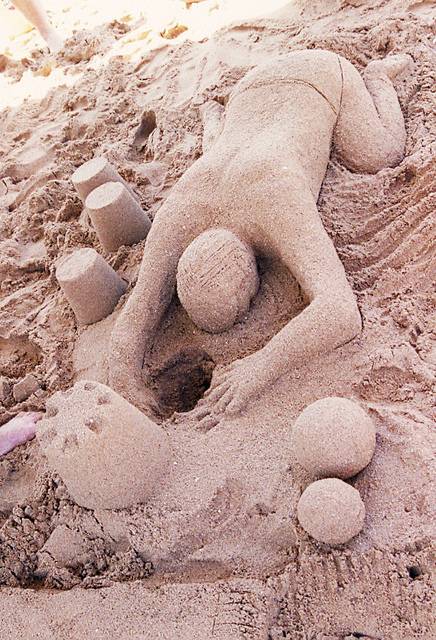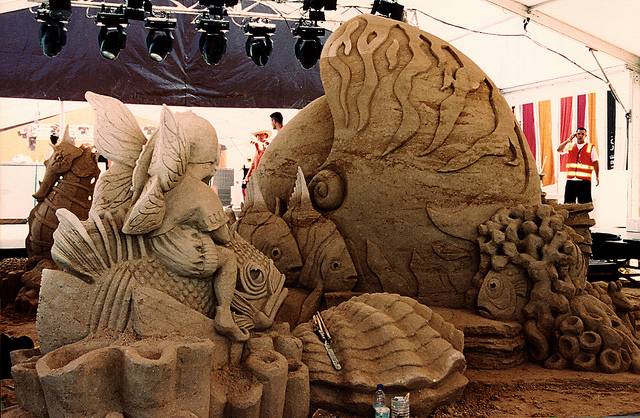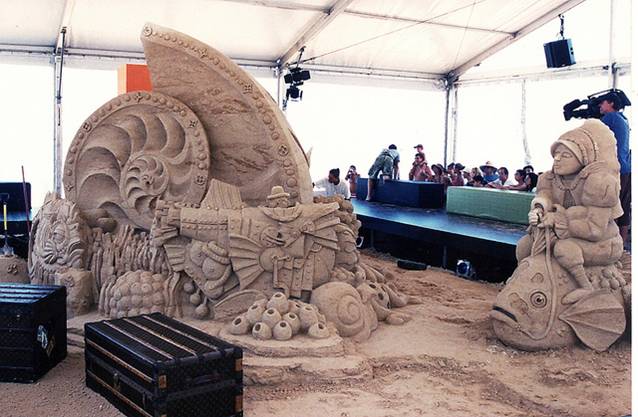 Castles in the Sand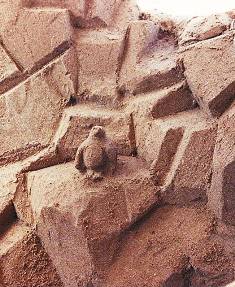 In 2001 the first ever Castles in the Sand Event was held on our glorious Palm Beach. Initiated by the Cure for Cancer Foundation Australia as a great way to raise funds for their vital work, the day was filled with invited corporate sponsors who paid a generous entrance fee and each had to build a sand sculpture that fitted in with that year's theme. Some hired professionals. Others put together their own teams of employees who worked hard to come up with sand creations that delighted visitors.
Always held in the second or third week of January the competition culminated in what became known as the Opening Party for the Sydney Social Calender in the Barefoot and Blacktie Cocktail Party held in a large marquee erected beside North Palm Beach SLSC. At this 'Ball' the chic would bid for items in order to raise more money for this worthwhile charity. In 2003 the Castles in the Sand and Party raised $250,000 for the charity. Subsequent years saw this sum rise and rise and rise.
Visitors to Palm Beach, drawn by the spectacle and bringing their children to see the sandcastle sculptures, also rose. One report states that by 2005 20, 000 people were coming to have a look. As Pittwater, today, has only around 35,000 residents, you can imagine how crowded it was getting on the beach and roads leading to and from Palmie.
One staff member, with a few friends, snuck into the first ever Castles in the Sand Barefoot and Blacktie Party, admittedly towards the end of the evening due to most of these 'attendees' also being slaves in local restaurant kitchens. No one seemed to mind apart from one chap with a bright pink bow tie who insisted they kick off their shoes and join in the dancing on the sand filled floor. All those still left at the party seemed a little worse for wear, too much bubbly perhaps?
What we all remember most though was the wonderful sand sculptures and the all out effort, and slightly on occasion miffed with each other competitors who worked so hard on their creations. Our children loved them, even adults walked around going 'wow!'. They are a fitting accompaniment to this week's 'August Creations' theme and open our first month of examining Pittwater Events as part of our history.
Our images have been kindly shared by Danny Scotting. Danny is English and has resided in Narrabeen for 6 yrs. He works in TV Post Production as a Colourist (www.postopgroup.com.au) and has a passion for photography. The images used here are scans from 35mm prints, although these days he shoots on a Nikon D7000. His real passion is in wildlife and landscape photography and he finds the Pittwater area a fabulous location to shoot for its varied and stunning backdrops. Danny's portfolio can be viewed here - monkibuns.500px.com
Further Reading:
Cure Cancer Australia Foundation
Cure Cancer Australia's origins came from two families who were impacted by the death of two courageous people, Leo & Jenny who both sadly died of leukaemia. Leo & Jenny's families established trusts to fight leukaemia and cancer by raising funds to support research and treatment programs. Out of these simple but inspired beginnings grew the Leo & Jenny Leukaemia and Cancer Foundation, now Cure Cancer Australia Foundation, which has many loyal donors who have supported us since 1967.
: http://www.cure.org.au/
Sand sculpting Festivals worldwide: http://en.wikipedia.org/wiki/Sand_festival
Skoda car: http://www.travelburner.com/2008/01/22/10-of-the-most-amazing-sand-sculptures-from-around-the-world/
Participant Jino Van Bruissesen won the title of Australian Sand Sculptor in 2004-05 and was part of the Sandstorm team that carved a Skoda car from sand for a national TV and media campaign.
SMH Report Sample at;
http://www.smh.com.au/news/national/these-sandcastles-have-good-foundations/2006/01/21/1137734189832.html
Images Copyright Danny Scotting, 2011. All Rights Reserved.
Copyright Pittwater Online News, 2011. All Rights Reserved.