September 7 - 13, 2014: Issue 179
Byron Bay Writers Festival 2014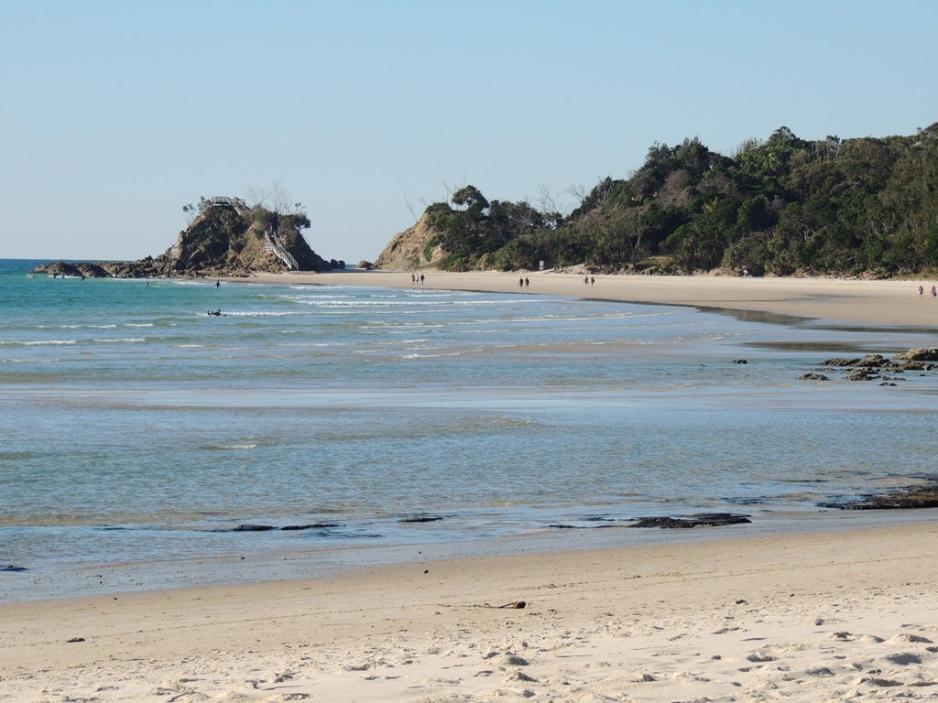 Byron Beach with viewing platform.
Byron Bay Writers Festival 2014
by Robyn McWilliam
The first three days of August in Byron Bay is devoted to its 18th Writers Festival. Edwina Johnson, Festival Director, has gathered over 100 acclaimed authors for '…the sheer joy of sharing the written and spoken word.' Other events include a Literary Lunch with Christine Mansfield, a Kids Big Day Out and a literary cabaret.
I arrive two days early to absorb a little atmosphere and attend workshops for writers to improve their craft. Fine white sand squeaks beneath my feet as I walk the beach. The lighthouse on Australia's most eastern point dominates the headland. Kayakers huddle off the rocky shore while a few surfers catch a wave in afternoon sunshine.
Sophie Cunningham conducts a workshop on Writing and Place. Here to promote her recent book, Warning: The Story of Cyclone Tracy, Sophie sets some challenging writing exercises. She looks at layers of time and history over a place building an emotional response informed by research.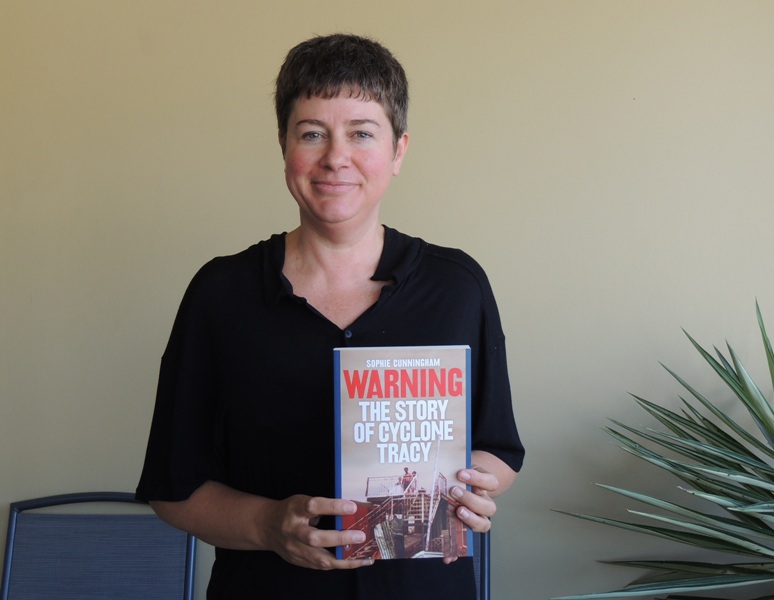 Sophie Cunningham
In Sian Prior's workshop the focus is on non-fiction. Her first book is Shy, a memoir. We analyse two pieces of writing to look at facts then the technique used to craft them into a story.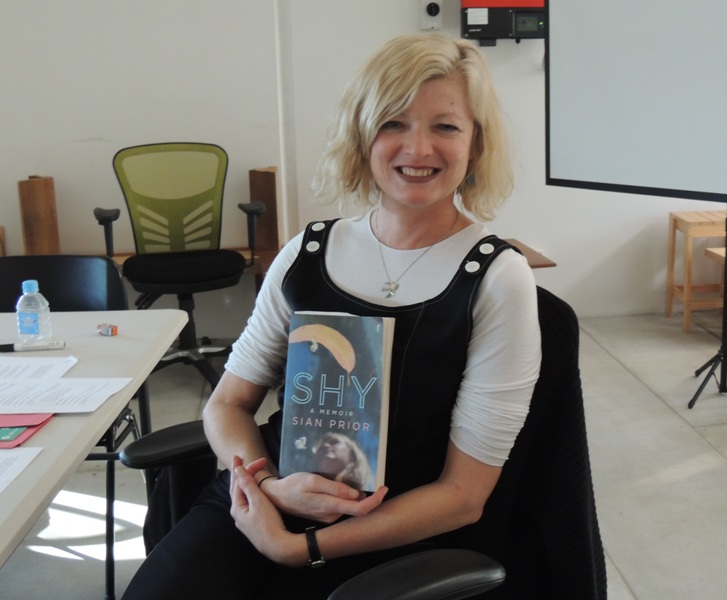 Sian Prior
On the Friday my writing colleagues and I take the shuttle bus to North Byron Beach Resort, the Festival site. White marquees are dotted around a paddock. The coffee queue is already long. There is a book signing tent, a bookshop and food stalls.
My favourite sculpture this year is Elixir of the Soul by Wendy Johnson. Spiky seed pods and dead foliage have been woven and contorted into shapes; one is a tea pot.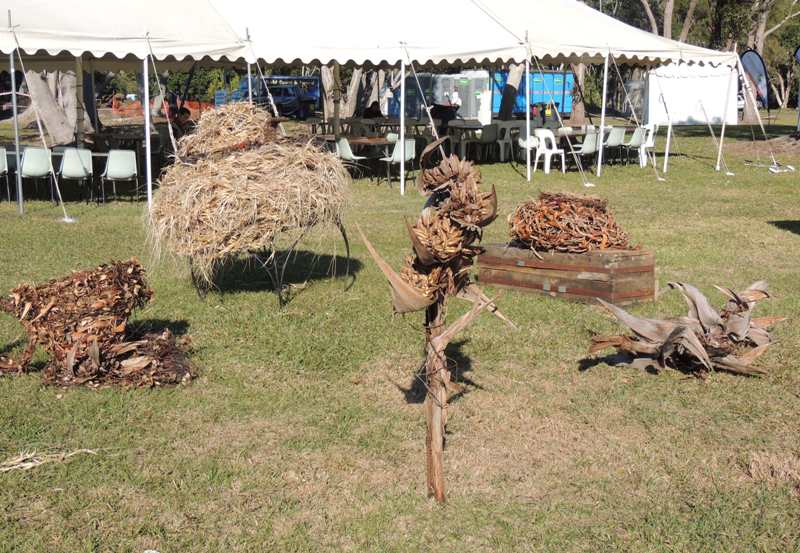 Elixir of the Soul
Attending around 20 sessions over three days, my mind is abuzz with ideas. Scintillating discussions, emotional responses to stories and the enthusiasm of book lovers abound. Jeanette Winterson delivers her talk standing, pages of notes fluttering to the podium as she discards them. The audience is in thrall as she tells us what it takes to be a storyteller. 'What can you do to keep your imagination?' she asks. 'Read a book.' Cheering and a standing ovation accompany this answer. Jeanette's latest work is The Daylight Gate.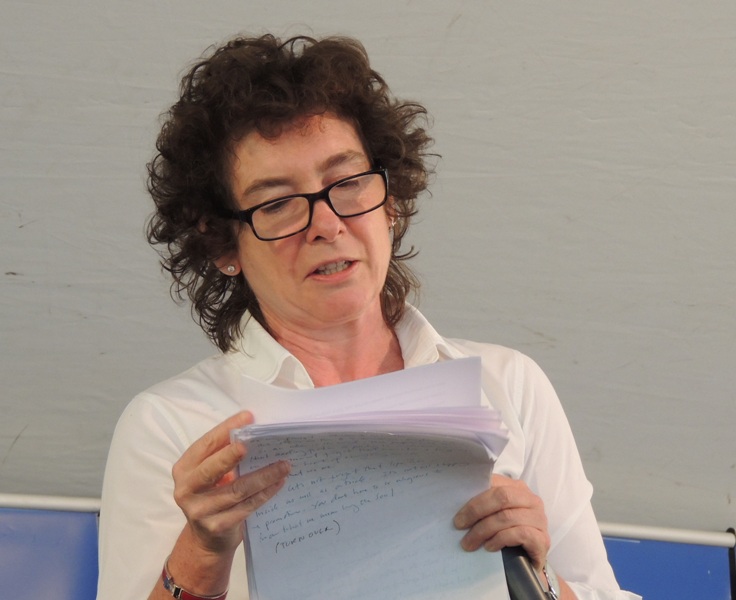 Jeanette Winterson
Other highlights include listening to Kate Holden who has journeyed out of heroin addiction to teaching memoir writing. Her book, In My Skin, is an honest account of her wayward years.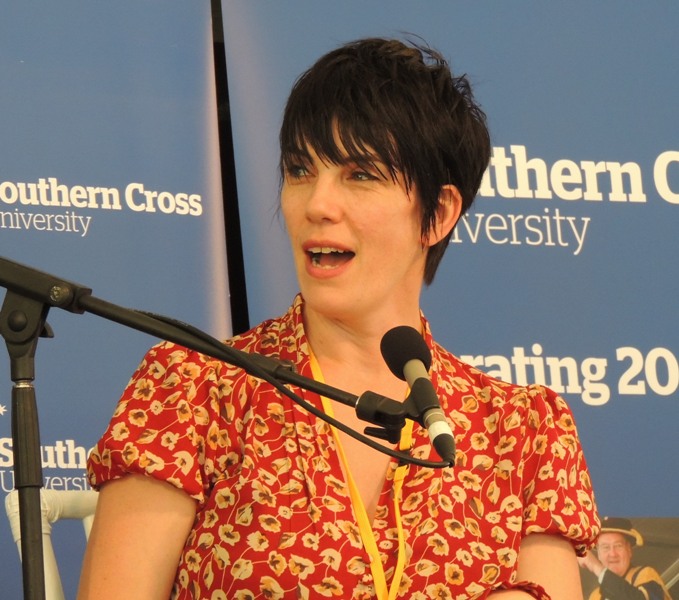 Kate Holden
A moral dilemma novel I recently enjoyed is The Light Between Oceans by M L Stedman. Margo speaks on a panel Grief and Loss in Fiction. It's great hearing how an author works.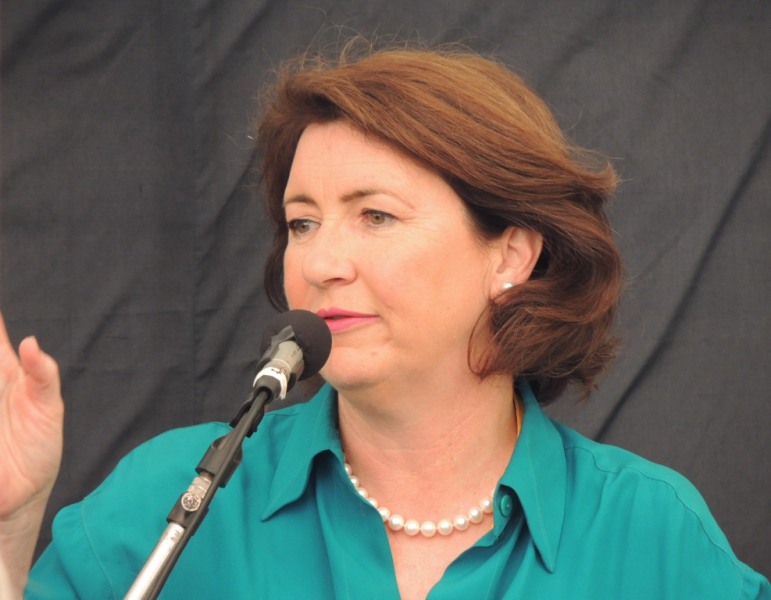 Margo Stedman
Robyn Davidson's Tracks has had an amazing revival due to the film. I read it when first published in 1980 and recall being impressed by her journey, a young woman's trek across part of the Australian continent with camels. She wrote the book two years later in London. Robyn says, 'I'm a bit over talking about camels after 35 years.'
Robyn Davidson
Tara Moss speaks on several crime writing panels detailing her risky research to gain authenticity for her novels. Her latest book, The Fictional Woman, is non-fiction and deals with issues such as violence against women.
This year's Byron Bay Writers Festival again delivers on every level. The weather is mainly sunny; the chance to hear favourite authors and discover new ones is accomplished with ease. I look forward to the sojourn north next year.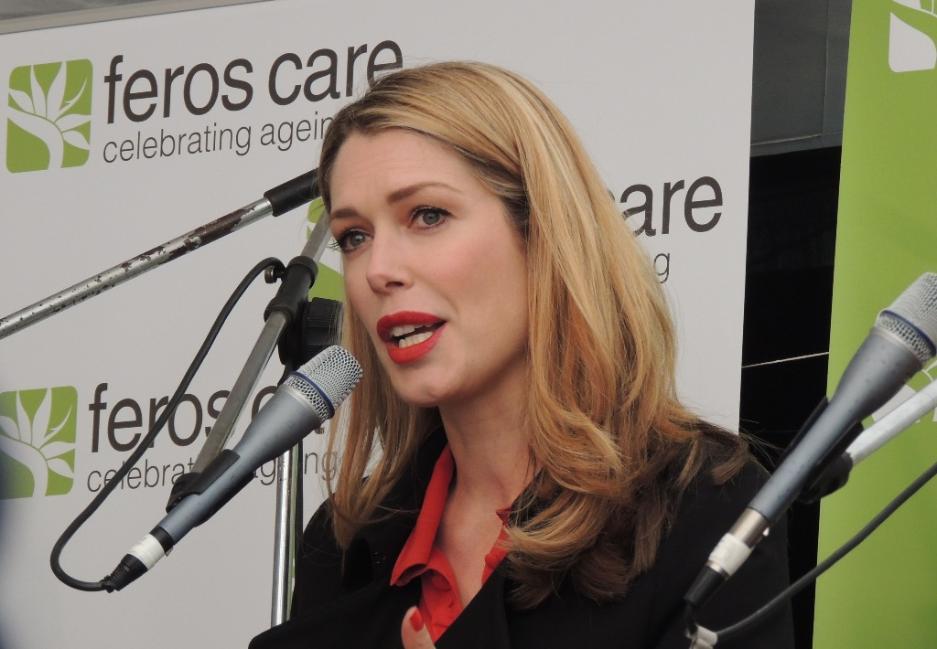 Report and Pictures by Robyn McWilliam, 2014.