March 23 - 29, 2014: Issue 155
Avalon Festival of Surf – Avalon 15th - 16th March, 2014 – The Wrap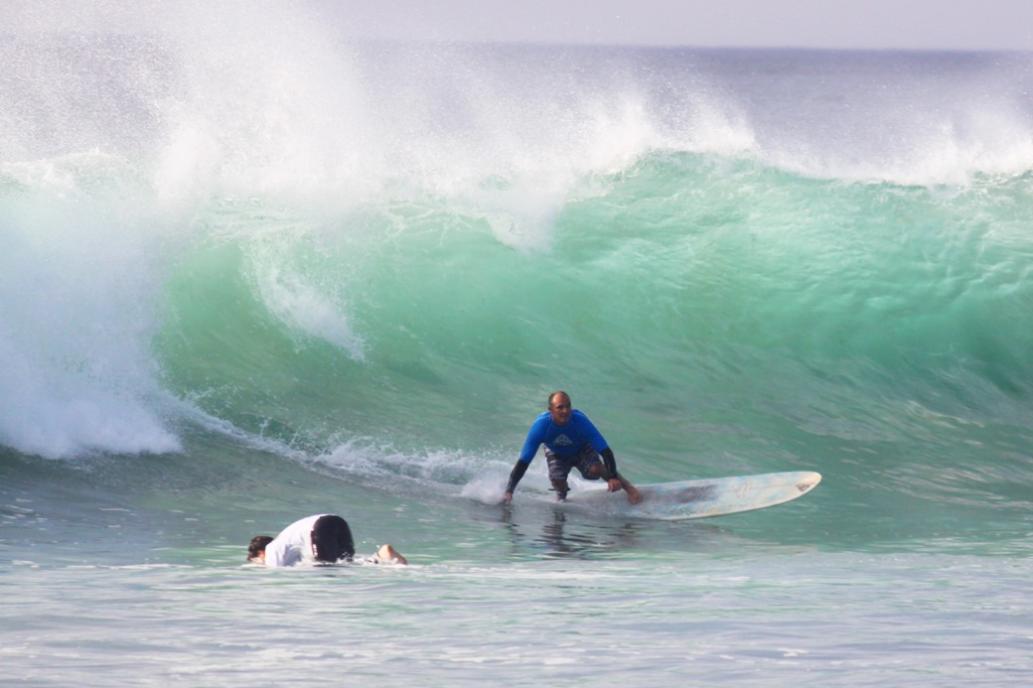 Inception Longboard - Jason Livingstone.

Avalon Festival of Surf – Avalon 15th - 16th March, 2014 – The Wrap
by Joshua Axford
A huge Success.
Following on from last years Adrenalin 360 Surf & Skate inaugural comp, all who attended the now 2-day event agreed that it was a huge success. With support from Pittwater Council and their Enliven Pittwater initiative, The Chamber of Commerce, Avalon Surf Lifesaving Club, Avalon Bowls Club, Charities, shops and business, it was truly a community event.

With over 200 competitors, their families and friends, Avalon certainly had a carnival atmosphere. And the surf didn't disappoint either. It was equal to the event with near perfect conditions with 4 and 6 footers coming through.

Adrenalin 360 Surf Competition ages 7 to under 16 (120 competitors)
Saturday
With the swell looking to pick up over Saturday to quite amazing conditions on Sunday, the younger Groms competed on Saturday. The standard of Surfing was indeed impressive. Competitions throughout the day such as the Crumbed Cutlet and Sand Castle Building, kept everyone entertained.
Sunday
With some of the best surf seen in Avalon for some time and the conditions at South Avalon too messy, the 14 to 16 Groms joined the Avalon Inception Longboarder Competition at North Avalon. And what a spectacle it was! Longboarders and Groms mixing it up with 12 competitors out there at any one time. With the surf just getting bigger throughout the day it was a delight to witness.

360 Surf event director Mark Radford summed up the comp, "Exciting, fun and the Groms standard was just amazing".

Adrenalin 360 Skate & Scooter Competition ages 7 to under 16 (120 competitors)
Over at the skate park it rocked. At some stages there were over 300 spectators and competitors looking on to see the action. Which again was impressive. Between heats, the Adrenalin Team Riders created more than a few gasps from the crowd with their stunts on Skateboard & Scooters. This was the first time a Scooter Competition has been held at Avalon. It attracted the likes of Coedie Donovan the Australian Champion and Pro Riders from Madd and District.

Adrenalin 360 King and Queen of Surf & Skate
For those kids that Skate & Surf they competed to become King or Queen of Surf & Skate.
Last years Queen U16 Zoe Ifield won again, with Wade Clemens under 14 King and Nica Frane U14 Queen.

The Birth of Malibu Surfing the Avalon Bowls Club Saturday evening
Avalon Beach Historic Society presented a fascinating insight into the rich Surfing Culture that is Avalon. The evening was hosted by David Lyall, Geoff Searl and John Stone. (David Lyall and Geoff Searl were there at Avalon in1956 when Australian surfing changed forever.)

Another great surfing name, Jack McCoy presented a fascinating overview of his inspiring film 'A Deeper Shade of Blue'. With live music from the period from local band Surebreak, Historical Australian Surf Films, food and good cheer, it was a great end to the first day.

Adrenalin Inception Longboard Completion Sunday North Avalon Beach.
This was a new event for Longboarders. With seven divisions and over 50 competitors it was a very busy day especially with the older Adrenalin 360 groms joining the surf. With several Australian Champions such as Jason Livingston, John Skinner and Christian Pimm joining the competition, there was some awesome displays of talent and skill.

In the words of the event director Phi Nicol, "INCEPTION 2014 was an unquestionable success and will be remembered by many as a progressive and innovative event that will be a valuable addition to the Longboard surfing calendar".

Pittwater Online pictures from Day One of the Adrenalin 360 Comp are here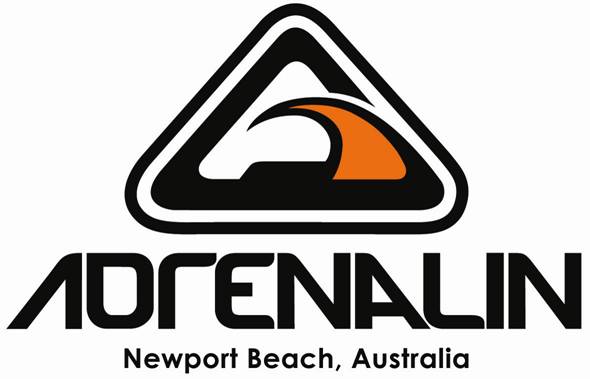 __________________________________________________________
Avalon Festival of Surf 2014 Results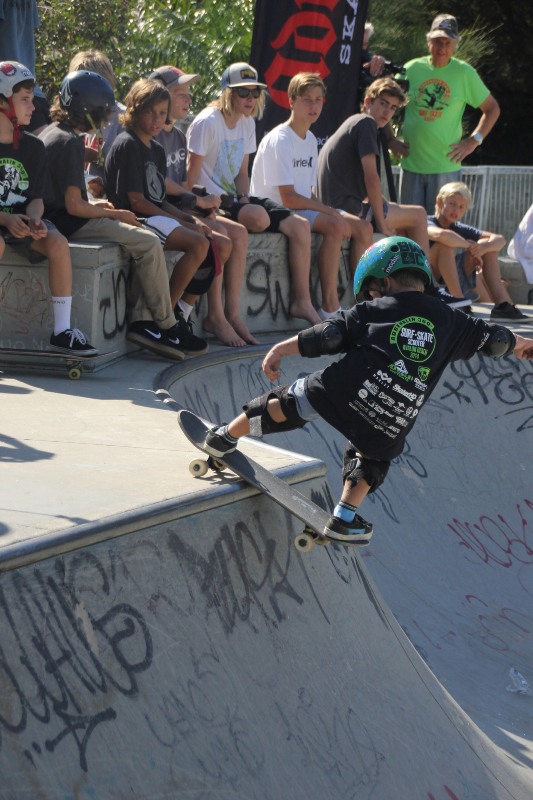 Adrenalin 360 - Adrenalin Skate Results
Adrenalin Skate U12 Boys
1st Bryce McKean
2nd Jimmy Breslan
3rd Astro Marty
4th Kai Bourke

Adrenalin Skate U14 Boys
1st Jedd McKenzie
2nd Raphael Slater
3rd Wade Clemens
4th Tom Turner

Adrenalin Skate U16 Boys
1st Rhys Andrews
2nd Duke Kelleher
3rd Tom Crass
4th Alex Walendzik

Adrenalin Skate U14 Girls
1st Lily McElligott
2nd Sophia Chapman
3rd Nica Frayne
4th Eve Crass

Adrenalin Skate U16 Girls
1st Zoe Ifield

Adrenalin 360 Girls Surf Results

Girls U12 Adrenalin Wetsuits
1st Cedar Leigh-Jones
2nd Evie Coulter
3rd Hunter Roberts
4th Jesse Starling
5th Sophie Walters
6th Mia Colella

Girls U14 Adrenalin Wetsuits
1st Bodhi Leigh-Jones
2nd Kirra-Belle Olsson
3rd Macy Callaghan
4th Sienna Coulter
5th Nica Frayne
6th Madison Poole

Girls U16 Adrenalin Wetsuits
1st Kirra-Belle Olsson
2nd Ruby Voyzey
3rd Lucy Coleman
4th Zoe Ifield
5th Bella Wilton
6th Sian Chapman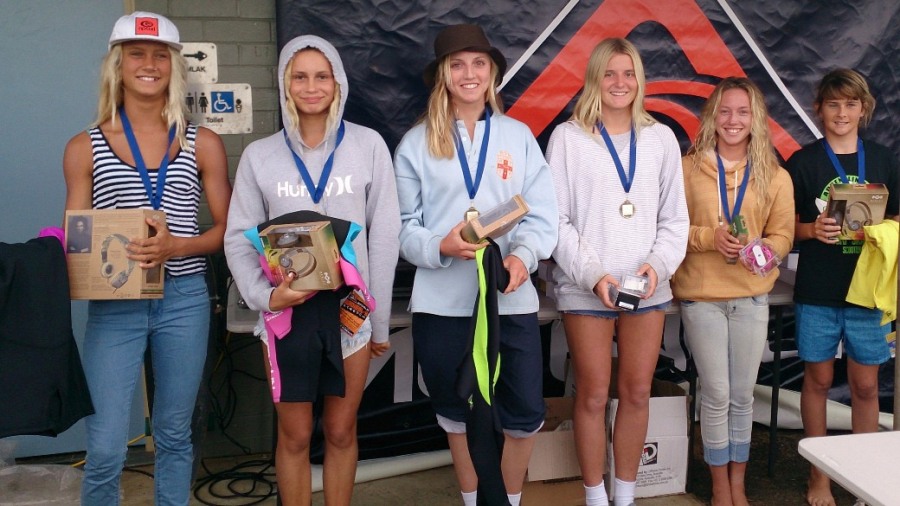 U16 Girls Winners

Adrenalin 360 Boys Surf Results
Boys U12 Adrenalin Wetsuits
1st Joey Voyzey
2nd Nate Hopkins
3rd Zayne Olsson
4th Forrest Finlay
5th Kai Allen
6th Daniel Crass

Boys U14
1st Wade Clemens
2nd Gabe Ley
3rd Jamie Thomson
4th Tye Koolis

Boys U16
1st Samson Coulter
2nd Kai Warner
3rd Lachy King
4th Darcy Crump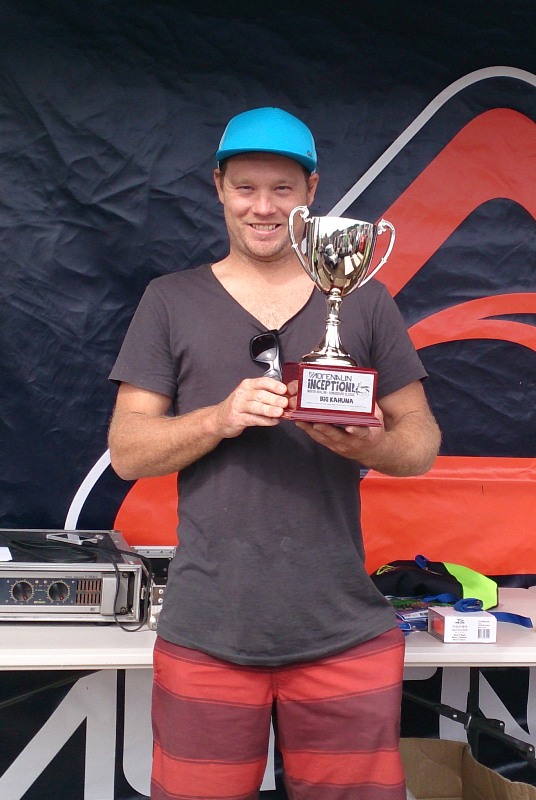 Results of Inception 2014 High Performance
1st Will Crowe
2nd Christian Pimm
3rd Jason Livingstone
4th Tom Leach
5th Matty Cook
6th Declan Wyton

Single Fin Log:
1st Christian Pimm
2nd Matty Cook
3rd Matt Mulder
4th Tom Leach

Over 35 Men
1st Christian Pimm
2nd Jason Livingtsone
3rd David Witt
4th Peter Fodor
5th Sean Dry
6th Simon Cox

Over 50 Men
1st Paul O'Grady
2nd Lynden Riley
3rd Tim Riley
4th John skinner
5th Alex Hay –McKenzie
6th Murray Bleach

Junior Log
1st Will Crowe
2nd Declan Wyton
3rd Tom Bennett
4th Tom Oliver
5th Max Howitt
6th Spencer Edwards

Junior High Performance
1st Will Crowe
2nd Declan Wyton
3rd Will Grienke
4th Angus Oliver
5th Jayden McDonald
6th Joe Clinton

MEN'S BIG KAHUNA – Christian Pimm

JUNIOR KAHUNA – Will Crowe (pictured to Right)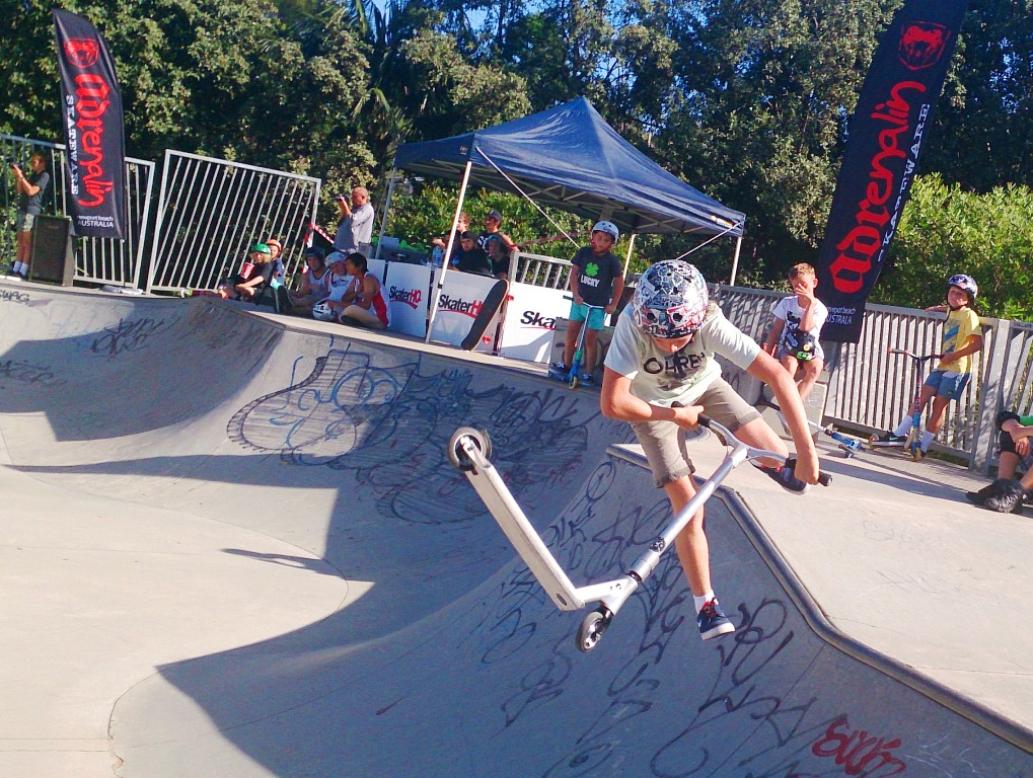 Report by Joshua Axford, 2014.