July 15 - 21, 2012: Issue 67
Avalon Craft Cottage – The Back To Avalon Exhibition
by Michael Mannington
The Avalon Craft Cottage members headed back to Avalon this week for what has become their annual fund-raising event for the Mona Vale Hospital Auxiliary. This year a plant stall, with all monies raised from refreshments and the plants going straight to the Hospital Auxiliary, underlined the community spirit of members of the Avalon Craft Cottage.
The Craft Cottage members held their 'Back to Avalon' Exhibition and Sale at the Avalon Recreation Centre from Thursday 12th to Saturday 14th July. As always there was a wonderful display of Australian woodwork, brilliant silk wall hangings, scarves, pictures, patchwork quilts, beautiful jewellery, embroidered baby wear/sheets/blankets, warm woolly scarves, gloves, bedsocks, gorgeous hand-knitted or crocheted baby shawls, hand-knitted jumpers, unique greeting cards and more.
A special feature this year was a display by the members, a 'By the Sea' Challenge with members exhibiting one special item representing our lovely area. Works on display ranged from paintings to cushions to ceramics, jewellry, nautical hatband and even a clock fashioned as a boat wheel. Visitors to the show voted for their favourite item, and a prize awarded to the winner was Rita Pope, with her absolutely gorgeous appliquéd cushion (The Beach Hut; see right) which was sold very rapidly. The winner of the lucky draw was Mr Brian Conneely of Whale Beach, who received a $50 Avalon Craft Cottage Gift Voucher., for voting.
The next show for the Avalon Craft Cottage shall be at Centro Warriewood shopping centre on October 1st to 7th, 2012. For further information regarding the Avalon Craft Cottage please call Maureen Darcy-Smith on 9999 3703 or 'like' on their Facebook page for updates.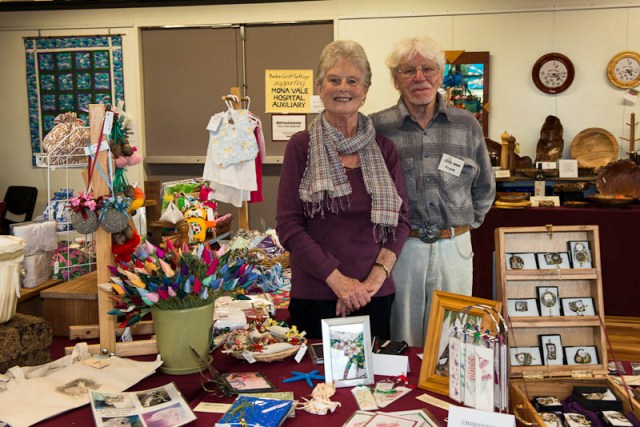 Maureen Darcy-Smith and Frank Wylde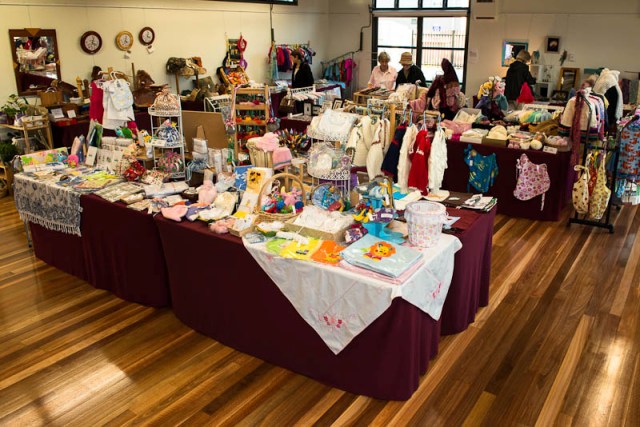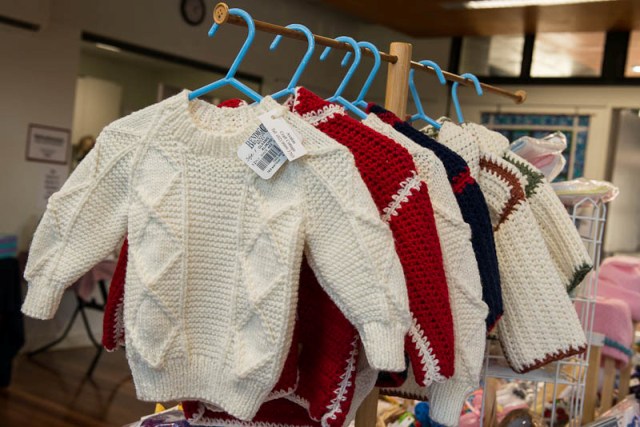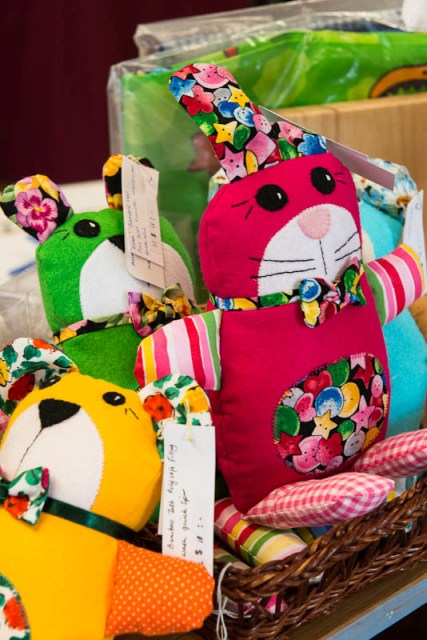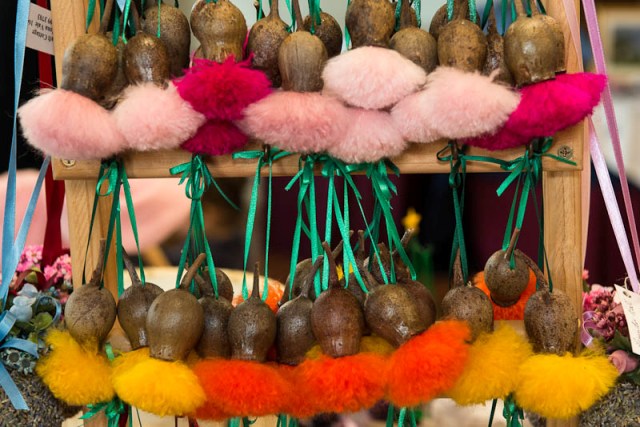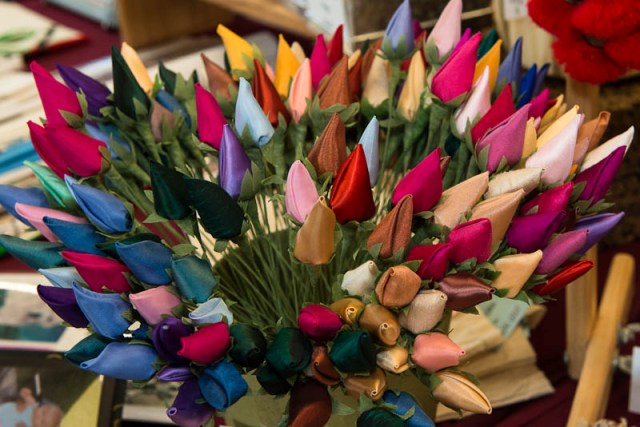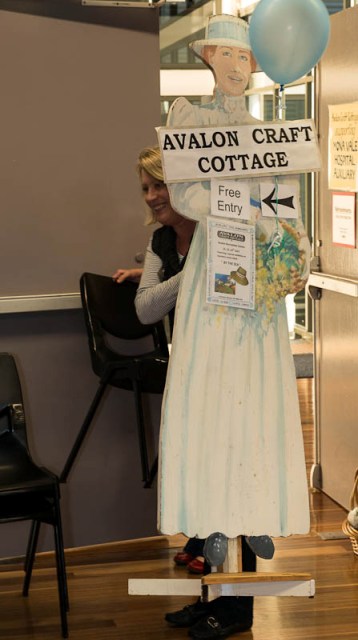 By The Sea Challenge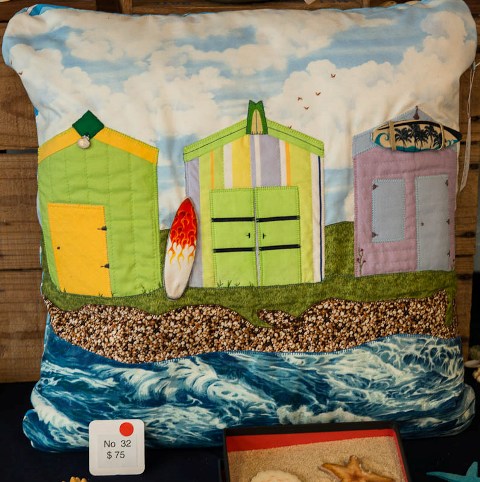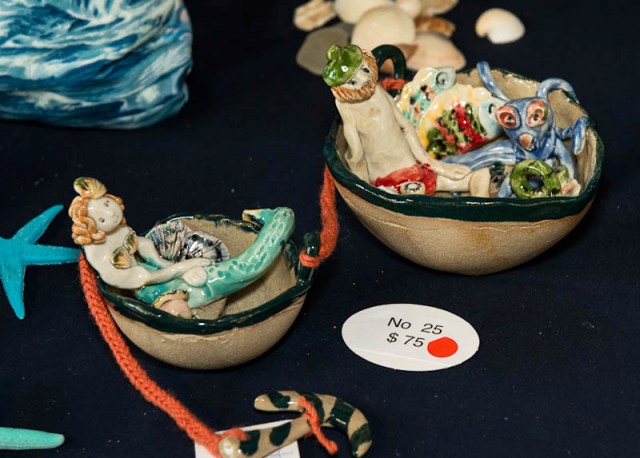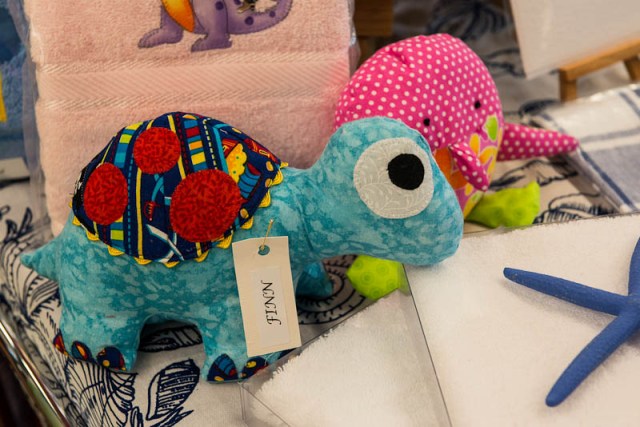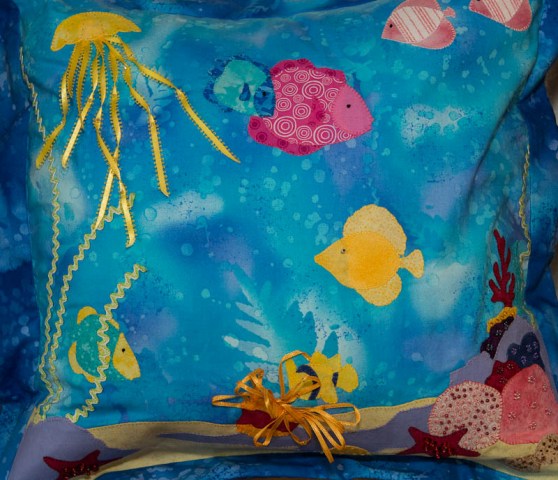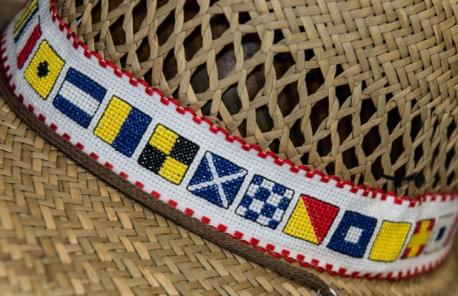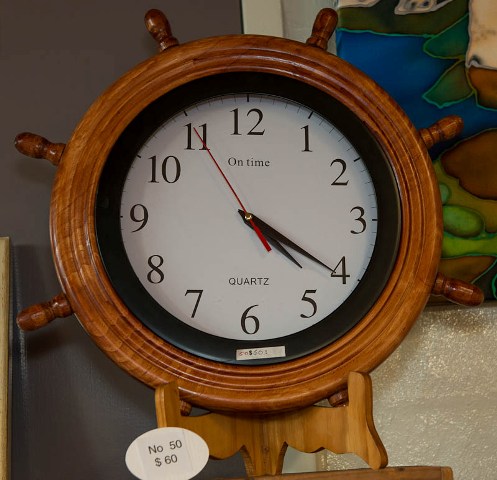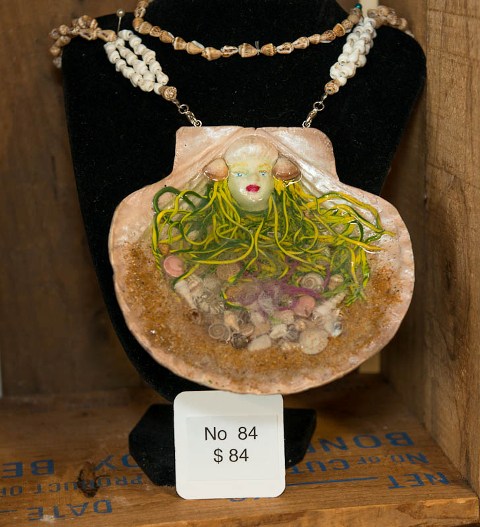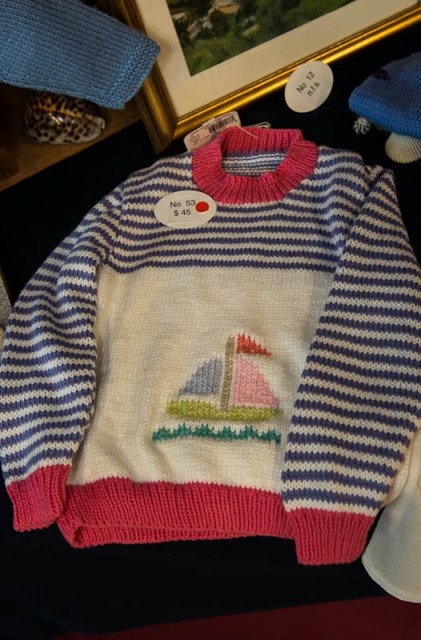 Copyright Michael Mannington, 2012. All Rights Reserved.