September 20 - 26, 2015: Issue 232
Avalon Beach RSL Fishing Club Wins 2015 3-Way Fishing Competition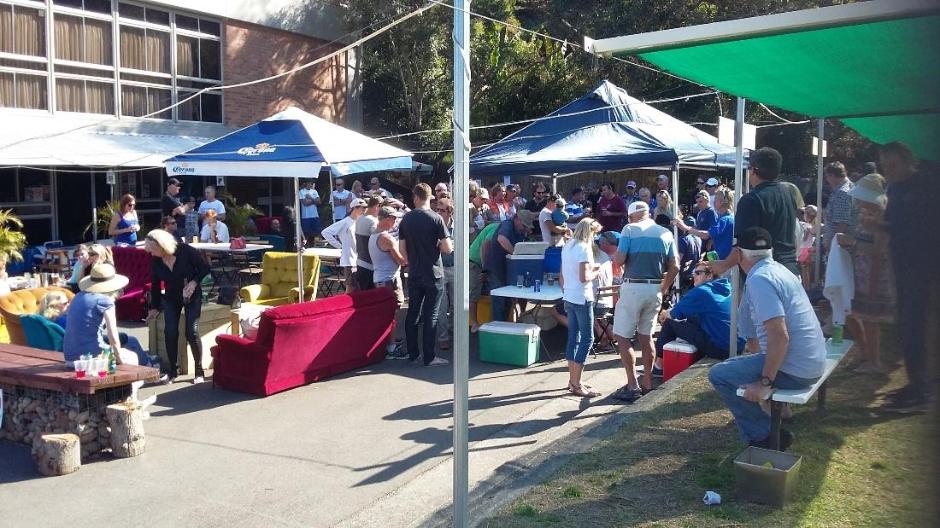 2015 Hosts Narrabeen RSL - at weigh-in time - Sunday September 13th, 2015
The Narrabeen RSL Fishing Club, Newport Arms Fishing Club and Avalon Beach RSL Fishing Club held their annual 3-Way Competition last weekend with the weigh in on Sunday at host club for this year, Narrabeen RSL.
A glorious weekend, with balmy breezes and calm seas made for a fisher's paradise.
Although some fishers reported a few problems finding the fish this year, some sizable snappers, drummers and other species made their way to the weigh-in by Sunday afternoon.
Rob Dean, a man who seems to have a fishers golden touch, caught a club-record sized drummer - not the first time he has brought a fish of a fair size to a weight-in!
Avalon was triumphant, with Narrabeen second and Newport a very respectable third. It's not that serious a competition and anyone who has attended feels more like they're at a friends get together than some rivalry battle.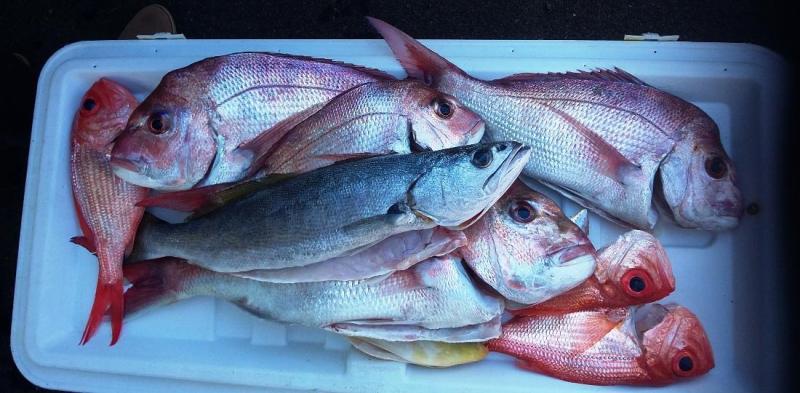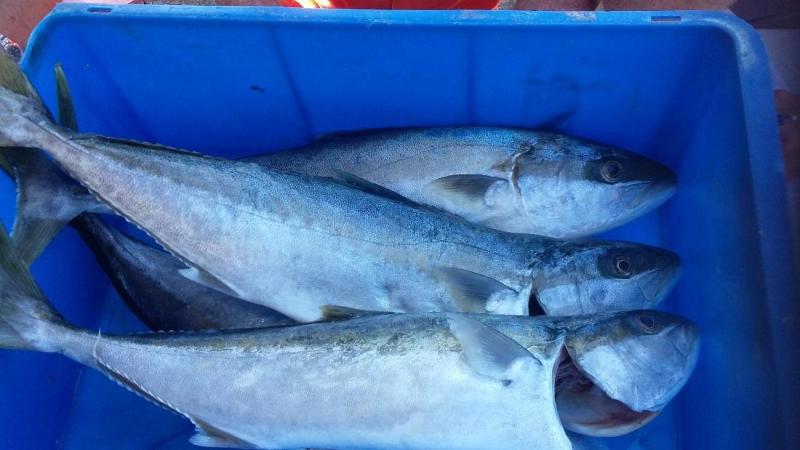 Some of 2015's 3-Way Comp Catch
These three fishing clubs are family orientated, with an emphasis on getting young fishers outdoors to enjoy our beautiful beaches and waterways, all three clubs have regular club trips away together, and adhere to NSW Fisheries fishing rules and regulations andRecreational saltwater location closures.
Avalon, for example, in November sends one or two teams from the club to the beautiful Nelson's Bay to contest a trailer boat and land based fishing competition. A Country Division is held in the cooler months with rough camping and 4WD access to a fly fishing river in the mountains.
Each club has a 'fish of the month' for weekend club competitions - on top of the 'fish of the month' there are categories for Ladies, Men, Juniors and off the beach, deep sea, rock and, in season, estuarine fishing.
Narrabeen and Newport hold their club competitions on the second weekend of the month, starting on the Friday with weigh-ins on the Sunday afternoon, while Avalon holds their club competition on the third weekend of the month, also beginning on the Friday afternoon.
Weigh-ins are followed by a meal and a relaxing chat - usually a barbecue in the grounds of their respective clubs and yes, a few fishing stories!
These are the people who know what is running and where it might be found...
Annual Presentation Nights or end of year Dinners are looked forward to and these are also family functions. The Christmas party is a highlight which is held at the December weigh-in and the prawns and oysters alone are worth the value of the membership and a good time is had by all, Santa is always popping in with gifts to the delight of the juniors and adults alike.
Joining fees are quite small for all of these clubs - $34.00 for a Family is the going rate at Avalon, while others have a similar small fee structure.
You can find out more about Narrabeen RSL Fishing Club here
Newport Arms Fishing Club have Facebook page here
Avalon Beach RSL Fishing Club have membership forms and information at the club reception desk and has a meat raffle on the first Friday of the month where you can meet members - although as with all these clubs, you will most likely find a member on the premises as the sun draws down the sky.
A few years ago we ran a Profile on the Avalon Beach RSL Fishing Club and their motto/creed seemed to epitomise the ethos for all three of these great popular clubs for everyone, young, middling, and getting a bit more mature now:
Always fish safely, make sure you make it home.
Only take what you can eat, don't be greedy.
Get involved in helping run the club, a little help from everyone makes the club great.
Take someone fishing with you, share the knowledge.
Avalon RSL Fishing Club: Rob Dean's Club Record Drummer- video by Paul Sinclair
NB: AJG apologises for the bells - needed!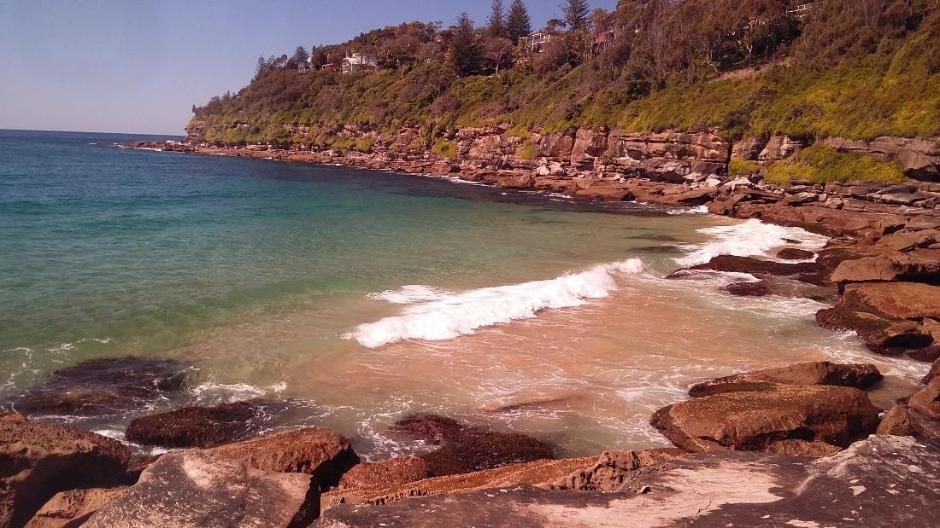 Secret Fishing Spot ...well...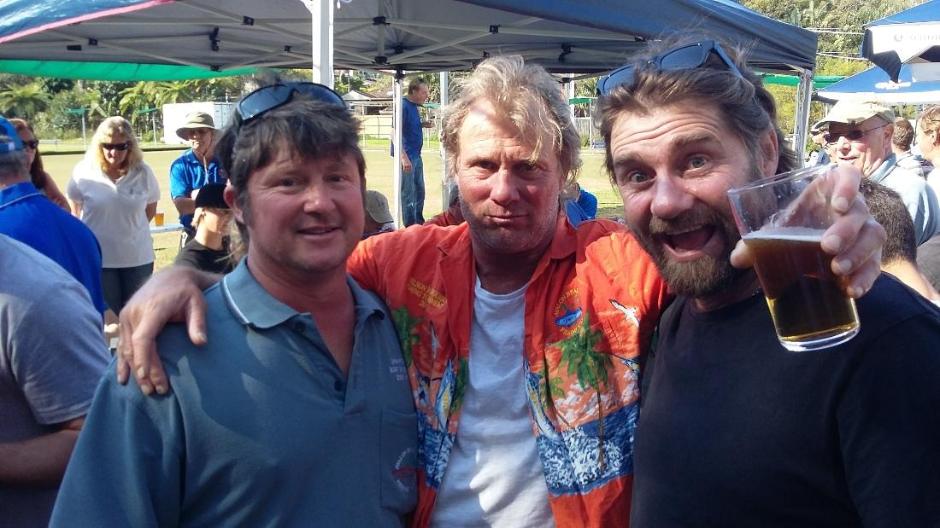 Three Happy Avalon Beach Fishermen: L to R: Paul Sinclair, Andrew Wiseman and James Lloyd at host club for 2015 - Narrabeen RSL.
Pictures by Paul Sinclair, 2015.