June 8 - 14, 2014: Issue 166
Avalon Tattoo 2014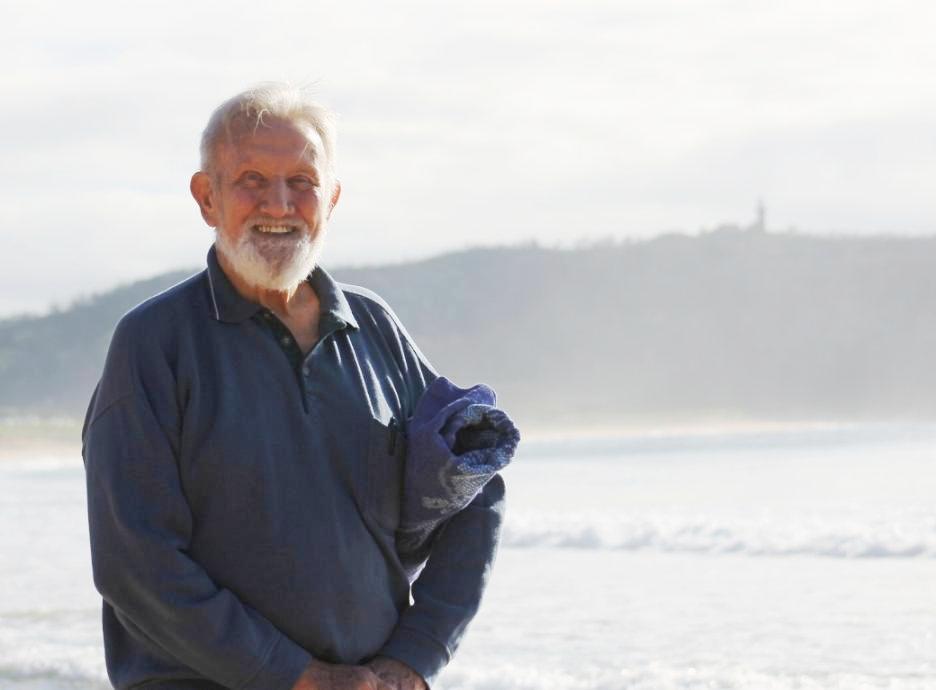 President of Avalon Beach RSL Sub-branch Graham Sloper, relaxing with his grandchildren on Palm Beach yesterday morning (7.6.2014). Picture by A J Guesdon.
This year's Avalon Tattoo in Dunbar Park, Avalon, will be the last one a Pittwater favourite, the Governor, Professor Marie Bashir, AC, CVO will attend in her capacity as our State Governor. The 2014 Avalon Tattoo will also see a return of the day closing with a fireworks display, sponsored by the community minded Johnson Brothers.

With great music from local school bands and musicians, plus the wonderful pipe bands, this will be an all day extravaganza for young and old alike.
See you there!

AVALON TATTOO 2014 - SCHEDULE OF EVENTS
08.30 - 0845 - Helicopters ETA Navy with Huey UH-1H (ANL) last
09.00 -12.00 - School and Community bands on stage
11.50 - Huey UH-1 departs for parade overfly
12.00 - Street Parade departs Avalon primary school
12.20 - MC's welcome to Tattoo as units enter Dunbar Park
12.30 - First massed pipe bands performance
12.45 - 13.00 - Burwood RSL Pipe Band
13.05 - 13.20 - Pipes and drums of the National Service Association
13.20 - 13.35 - Pittwater House Cadet School Band
13.35 - 13.50 - Australian Federal Police (CCPB) Pipe Band
13.55 - 14.10 - NSW Rural Services Pipe Band
14.15 - 15.10 - NSW Fire & Rescue Band and Marching Team
15.10 - 15.20 - Helicopter departs
15.20 - 16.00 - NSW Police Band concert
16.00 - Official arrivals
16.08 - Her Excellency Governor of NSW, Marie Bashir AC CVO
- Aviation and RAAF Displays
16.10 - 201 ACU Entry
16.15 - 16.25 - March Past
16.25 - 16.35 - French Commemoration
16.35 - 16.45 - Australian Air League Band (Hornets) display
16.45 - 17.05 - Army displays - 201 ACU, Light Horse
17.05 - 17.10 - Welcome to VIP's and introduction to Ceremonial Sunset
17.10 - 17.20 - Ceremonial Sunset (Bugler)
- Advance in Review - NSW Police Band
17.20 - 17.35 - Lone Piper
- Massed Pipes and Drums Finale
17.35 - 17.50 - Fireworks Display
17.50 - 18.00 - Maj/Gen Spence address to ADF participants