November 20 - 26, 2011: Issue 33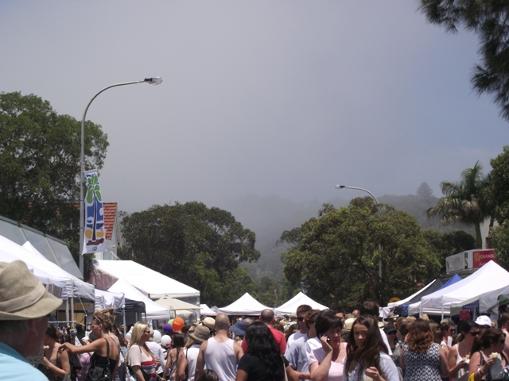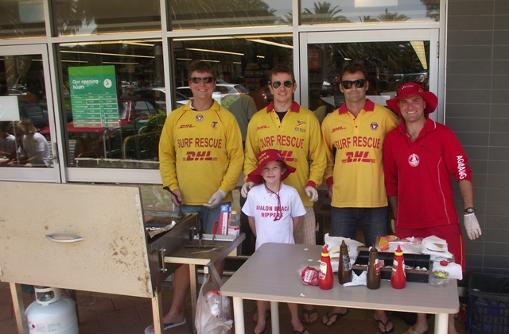 Top: Sea Mists over Avalon. Above; Avalon SLSC Members; (l to r) Malcolm Stewart, Nick Williams, Lucas Molloy, Dave Roberts and, Front Row; Jacob Roberts.
Below: Broken Bay Marine Rescue volunteers; (l to r) Keren Muir-McCarey, Vivian Bliss and Helen Nobs-Chui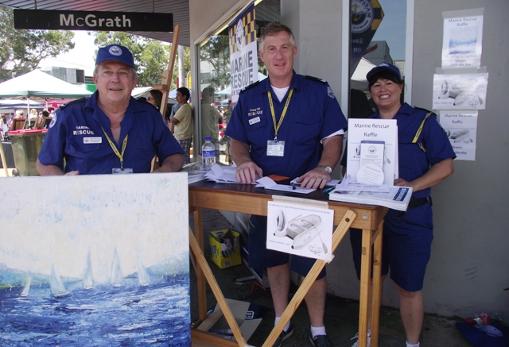 Avalon Market Day 2011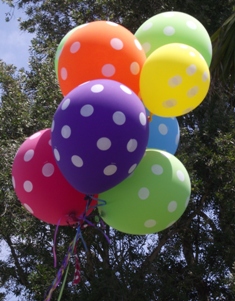 There was a thick sea mist all over the coast at 5am that didn't lift until 1pm, which was good for all those who would soon be broiling in a very sunny Pittwater day. We headed into Avalon around midday and were lucky in finding a car park fairly easily. All the streets were crammed with people making their way past hundreds of stalls.
Everything you could dream of was on offer from hats, framed art, crystals, psychic readings, painted tiles, clothes, swimmers to products for pets, children, grannies, grandfathers and all in between. Food stalls offered fresh lemonade, cane juice, North Italian Pastry Flat breads, Dutch pancakes, Dosas, sushi, bratwurst and kransky 'hut' dogs, Hungarian pastries (smelt yum), gelato and waygu samples. There was even a petting zoo for children.
Local organisations were well represented with Avalon Surf Life Saving Club selling out their sausage sizzle soon after lunch. Broken Bay Marine Rescue had a great painting they were raffling. Avalon Soccer Club were selling yummy cupcakes and other homemade goods. Youth Off The Street were represented by the Northern Beaches Social Riders who were offering 14 prizes in a raffle to raise funds to help our homeless. This Terrey Hills based group tells us they attend at least one event each week or take kids who need some fresh air to clear their minds on a ride.
On the main stage at the corner of Old Barrenjoey Road and Avalon Parade the crowds were treated to the excellent music of the likes of Lime Cordial. In Dunbar Park talented musicians from local schools stunned listeners with their sweet voices, great melodies and musicianship. For some this was their first 'live gig'. Avalon RSL gave all a chance to cool down into their air conditioned spaces and also offered $500.00 draws to lucky visitors.
Every café had great food on offer for those who needed to sit down and rest a moment before visiting the next street and rows of stalls. This market day must be one of the biggest on the peninsula and easily one of the most popular. Thousands thronged through the streets at a slow, easy pace and enjoyed the best on offer from creative residents and food, songs and beverages like mum used to make.
Newport Market Day is on next Sunday and also always crammed with great food, crafts and bargains. Don't miss it; always a great opportunity to stock up on Christmas gifts without breaking the budget.
More images on our Pictures page.
Photos by A J Guesdon, 2011.