August 14 - 20, 2011: Issue 19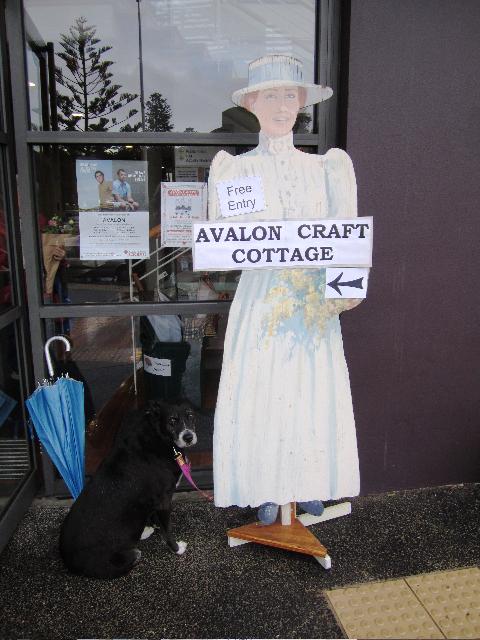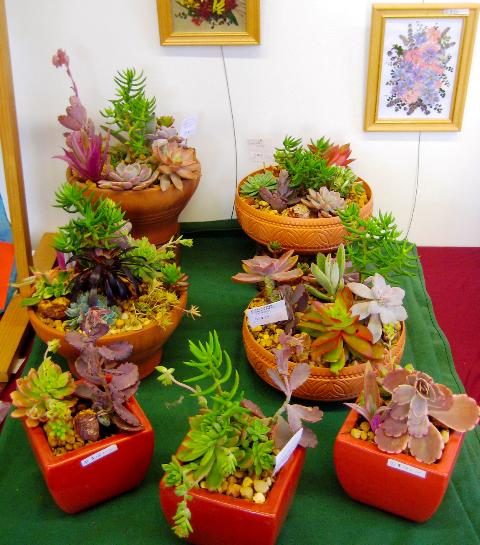 The Avalon Craft Cottage... 'Back at Avalon'
by Maureen Darcy-Smith.
What a wonderful time was had by members and customers alike at Avalon Craft Cottage's 'Back to Avalon' Exhibition & Sale, held recently at the Avalon Community Centre.
This three day show has now become an annual event for the Craft Cottage members and, as well as giving the members a chance to show off their talents, it is their opportunity to give back to the community by raising funds for the Mona Vale Hospital Auxiliary. Almost $500 was raised during the exhibition and a cheque for this amount is now on its way to the Auxiliary.
Many customers (and members) took advantage of the refreshments table where for a gold coin donation they were able to partake of home-made cakes & cookies with a cup of 'real' coffee. The special 'hospital sales' table was also very successful. Every member was asked to donate one item of their craftwork - these items were put on a separate sales table, and all the money from the sale of these items went into the hospital fund. A special thank you is due to a local lady, Judith Sutton, who arrived with a big box full of beautiful plants to be sold for the hospital, and the money added to our donations..... ten plants at $5 sold very quickly, so an easy $50 to the fund.
The Mona Vale Hospital Auxiliary is now the 'charity of choice' for the Avalon Craft Cottage members, and we hope to keep this Annual Exhibition as a successful fund-raising venture for years to come.
The Avalon Craft Cottage, which was established in Avalon in 1969, is known right throughout the Northern Beaches for the huge variety of quality hand-crafted gifts created by the members. There is almost every craft you can think of - beautiful pottery, quirky ceramic figurines, huge wooden bowls & boxes, leadlight boxes & mirrors, hand painted silk scarves/wall hangings/purses, gorgeous embroidered baby blankets/ singlets/bootees, unique dichroic glass & gemstone jewelry, decorative potted cacti gardens, babies toys, embroidered bookmarks, babies knitted & crocheted blankets, hand knitted scarves/bedsocks/jumpers, screen printed tea towels/place mats, finely embroidered towels/hand towels/washers and literally hundreds of gorgeous handmade cards.
Regular shows are held throughout the year at Centro Warriewood, St Ives Shopping Village and Avalon Community Centre and other selected venues.
Our next sales venue will be at Centro Warriewood from Monday 17th to Sunday 23rd October and our final one of the year will be at St Ives Shopping Village in November.
If you would like to be notified of these dates closer to time, If you would like to be on the emailing list for the Avalon Craft Cottage, to be notified of future events, please contact the Publicity
Officer, Maureen Darcy-Smith through the A.C.C. web page, or follow the activities on Facebook or Phone: 99993703.