April 28 - May 4, 2013: Issue 108
Avalon Beach Surf Life Saving Club - Members from 5 Years old to 80 Years young - 2012/13 SLSC Closes Today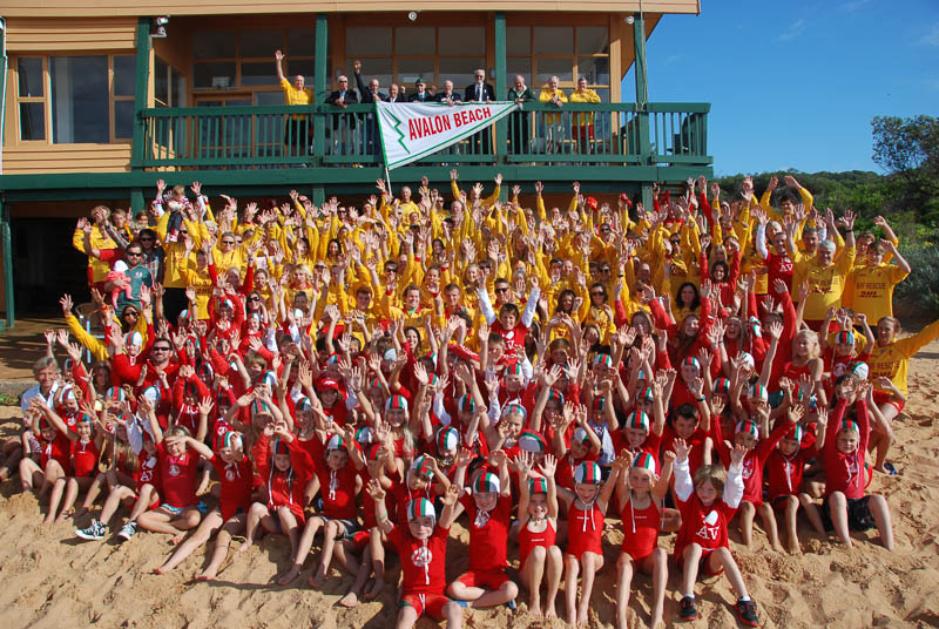 Avalon Beach Surf Life Saving Club members. Photo by Mike O'Flynn.
This will be the last group shot in front of the old clubhouse of the Avalon Beach SLSC which becomes a building site as of May 6th. A great turnout from the youngest 5 year old nippers to the oldest life members in their 80s gathered on ANZAC Day to participate in the annual Parade and meet at the club afterwards. This great club, which has served all throughout yet another busy summer of visitors and residents frequenting Avalon, like all volunteer SLSC's, take down the red and yellow flags for the last day of the season today, 28th of April, 2013.
Each season over 20,500 volunteer surf lifesavers from 129 surf clubs patrol more than 200 NSW beaches from Fingal Heads at the mouth of the Tweed River to Pambula Beach in the state's far south. Every season they save thousands of lives and contribute well over a half a million hours of service in patrol hours.
Hon. Rob Stokes announced on April 9th, 2013 that Avalon Beach SLSC has recently been named as the recipients of $36,500 provided in addition to the $320,000 recently provided by the NSW Government to undertake the long-awaited reconstruction of its club house facilities. The work needed to secure this funding was supported by our local MP as part of the NSW Government's Community Building Partnership Program and focused in Pittwater on funding for key community facilities.
As the season closes we'd like to salute all of you who have toiled so hard throughout the season most have a rest in and congratulate the Avalon Beach Surf Life Saving Club as they head into an exciting week and into a new era as they approach the club's 90th anniversary in 2015.

Avalon SLSC Life Members. Photo by Mike O'Flynn.