November 20 - 26, 2011: Issue 33
Peter Ziegler Pittwater Council Bushcare Officer shows how to tackle Asparagus Fern.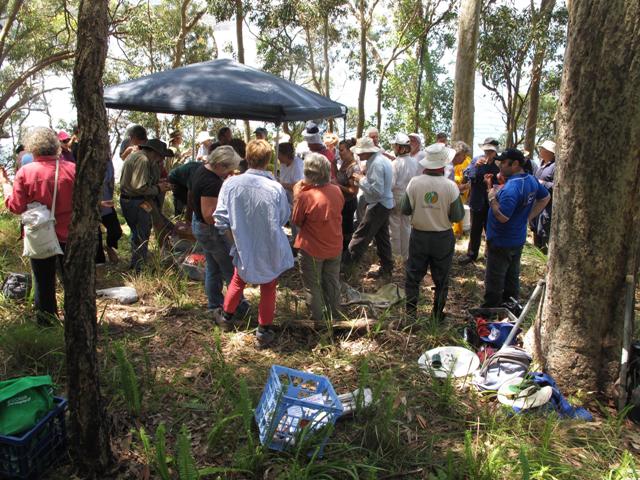 A splendid gourmet lunch after the hard work, both pictures courtesy Marita Macrae
Rocky Point Asparagus Fern Out Field Day
Saturday 12th November, 2011
from Marita Macrae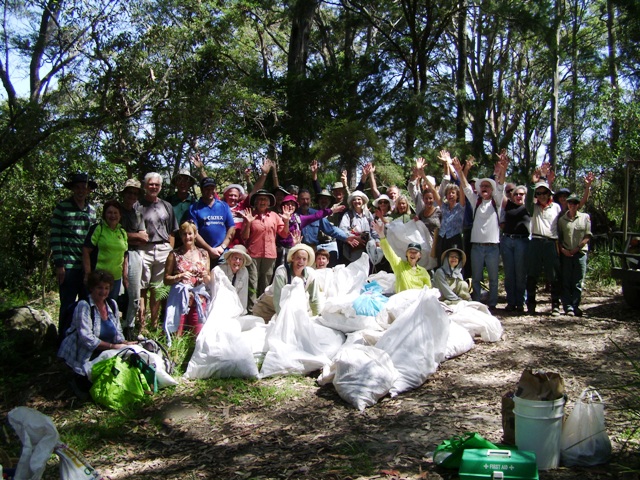 Photo from: Peter Ziegler, Bushcare Officer, Pittwater Council
Asparagus Fern, Pittwater's worst weed, got another thrashing at Rocky Point Asparagus Fern Out Day recently when 55+ people attacked it at Rocky Point, near Elvina Bay. A joint effort of Pittwater Natural Heritage Association, NPWS, Pittwater Council, Church Point Ferries, Hawkesbury Nepean Catchment Management Authority and DATS Environmental Services plus volunteers from bushcare groups and friends made this a great day. We didn't quite give it the coup de grace here as we'd hoped, but we'll plan that for next year.
How do you remove Asparagus Fern? For a demonstration go to: http://www.youtube.com/watch?v=NYjIHxuXAHs
Rocky Point is on Pittwater's western shore, near Elvina Bay.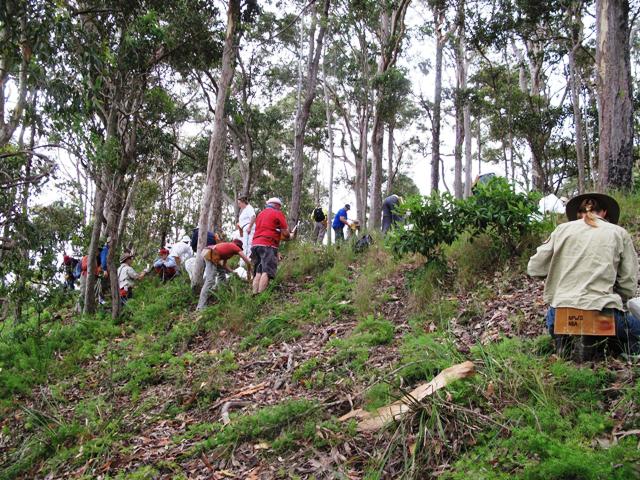 Working on Asparagus Fern at Rocky Point, from Marita Macrae