December 21 - 27, 2014: Issue 194
Artspot 2015 - Opening Night, Interactive Talks, Demonstrations and Workshops for Kids and Adults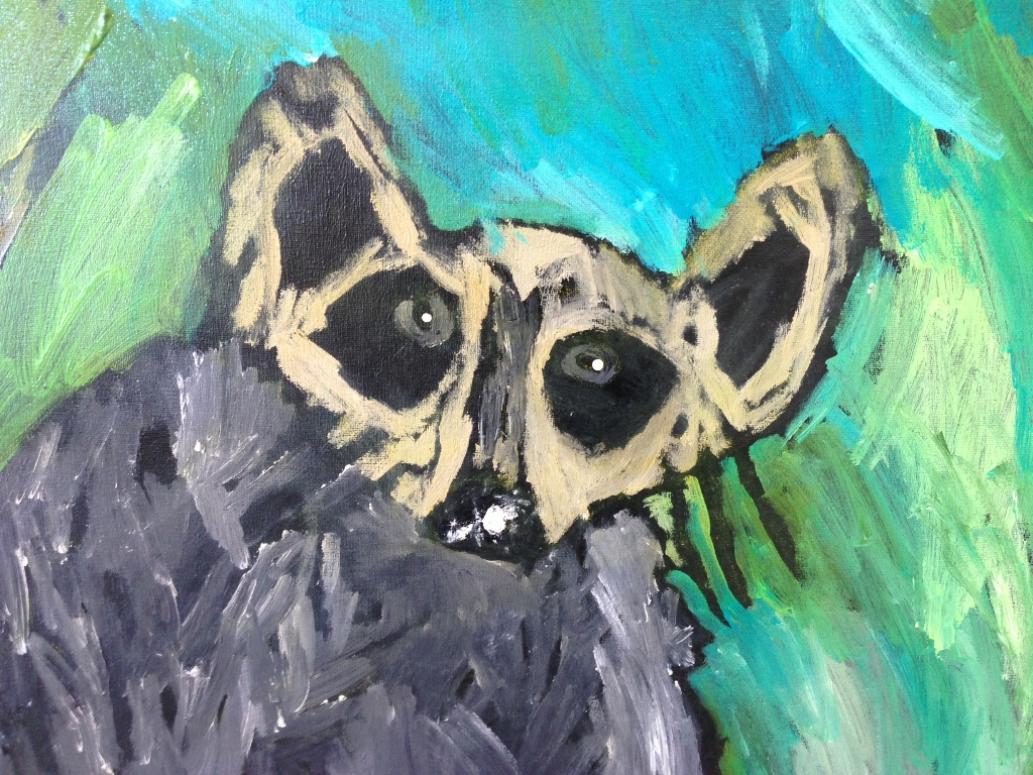 Meredith Rasdall and Fiona Verity - workshops for youngsters!
Artspot 2015 - Opening Night, Interactive Talks, Demonstrations and Workshops for Kids and Adults

Opening Speaker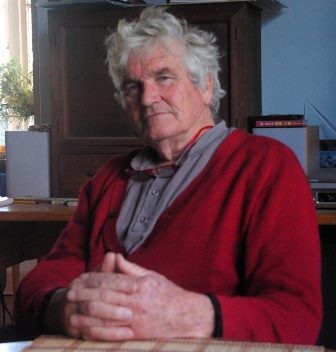 Artspot Exhibition will be opened 2nd January by Richard Leplastrier free to general public from 6-8pm at Avalon Recreation Centre 59a Barrenjoey Road, Avalon.
Richard Leplastrier is an Australian architect who after graduation from Sydney University in 1963 worked in the office of Jørn Utzon from 1964 to 1966 assisting with documentation of the Sydney Opera House.
Through nearly 30 years of practice he has been fascinated by the origins of human settlement and the 'essentials' of living.
Richard is a seminal figure in Australian architecture and architectural education.
Richard Leplastrier's built works are secret treasures to be discovered. He received national recognition in 1999 through the award of the Gold Medal of the Royal Australian Institute of Architects and international recognition through receipt of the 2004 'Spirit of Nature Wood Architecture Award' established in Finland. He uses resources close by in an endeavour to minimise the impact on the environment - favourite material is wood - his architecture is an ode to nature.
An avid sailor he also has made boats. Georges Head Lookout, Lovett Bay and Cloudy Bay are sites of his renowned projects.
Workshops
Artspot has a series of FREE workshops for kids and adults as well as artist talks and a master forum evening discussion with highly collected, King Street Gallery (Sydney) represented artist Shona Wilson who will also be privately conducting her unique workshop Collaborations with Nature during the exhibition period.
A schedule detailing all the workshops and events are featured on the Artspot website
www.artspotontheweb.com
with a preview overview below.
Master Artist Forum – Shona Wilson
Originally from the Northern Beaches, sculptor Shona Wilson will be giving a unique visual presentation covering her work, inspirations and making processes.
This will be followed by a discussion with Katherine Roberts of Manly Art Gallery and Museum, on 'What is Creativity?' Using a start point of conversation Shona quotes Albert Einstein "Creativity is intelligence at play"
Shona is delighted to share her creative journey and delve into the broader themes that inspire her work as well as particular defining moments. There will a Q and A time also.
DATE: Wednesday 7th January, 2015
TIME: 7-8pm
PLACE: Avalon Recreation Centre – 59a Barrenjoey Road, Avalon
FREE to general public, leave name at Artspot sales desk so we can plan the seating
Outside the Spot Kids Workshops
Paint, draw, collage your OWN SPOT around a changing daily theme – one to take home – the other to make a surprise appearance in Avalon (on a tree, at a shop, the beach etc.). These workshops are conducted by Meredith Rasdall and Fiona Verity, teachers with immense experience and extraordinary skills working with children and art.
DATES: Monday to Friday 5th – 9th January, 2015
TIME: 10-11am
PLACE: Avalon Recreation Centre – 59a Barrenjoey Road, Avalon
BOOKINGS: Artspot sales desk or direct to Meredith Rasdall on 9973-2345
FREE to children 8-12 years old – limited to 15 participants
Collaborations with Nature – Shona Wilson Workshop
Shona will be holding her much sought after one day workshop in Avalon, where you can immerse yourself in a creative rejuvenation and see the world with new eyes! The workshop is a day for exploration using Ephemeral Art as your tool. "The things and ideas you experience on the day are intended to be transportable; you can take them with you anywhere and use them anytime you choose" states Shona.
This workshop is limited to 12 participants so bookings essential via Meredith Rasdall on 9973-2345.
DATE: Thursday 8th January, 2015
TIME: 9:30 – 4:30pm
COST: $175 per person (BYO lunch)
PLACE: Location in Avalon provided upon payment
Artist Demonstrations
Artist demonstrating their specialist techniques from aperture forming for figurative clay construction, encaustic wax painting, sketchbooks, pouring and forming sculpture, painting with credit cards, approaching abstract and painting from the tube. Artists include Phil Jones, Michele Petrie, Gemma Rasdall, Fiona Verity, Nada Herman, Jan Cristaudo, Jill Ferrall and guest Christine Simpson of The Shed Sculpture Studio.
DATES: Saturday 3rd to Saturday 10th January, 2015
TIME: 2-3pm
PLACE: Avalon Recreation Centre – 59a Barrenjoey Road, Avalon
FREE to 18 + years old – room capacity of 30
Artist Talks
Each day 3 artists talk about their work for a brief 15 minutes. If you have ever contemplated owning an original and affordable artwork meeting the artists first hand, learning about their inspiration, processes and often stories brings that piece alive for any owner. Budding artists wanting to understand approaches by these high-calibre artists also have a chance to interact.
DATES: Saturday 3rd to Saturday 10th January, 2015
TIME: 3pm
PLACE: Avalon Recreation Centre – 59a Barrenjoey Road, Avalon
FREE to everyone
– see the schedule on line or at Artspot sales desk and on their bookmark at their exhibition spot!
Artspot is a professional art exhibition made possible by our sponsors PCA, G Brothers Mercedes Benz, Raine and Horne Palm & Avalon Beach, Baillie Lodges, Enliven Pittwater and Avalon Palm Beach Business Chamber Inc.
Artspot Exhibition opens 3 - 11 January 2015 featuring 28 high calibre artists at Avalon Recreational Centre from 10 – 6pm. You can view the artists and free events on
www.artspotontheweb.com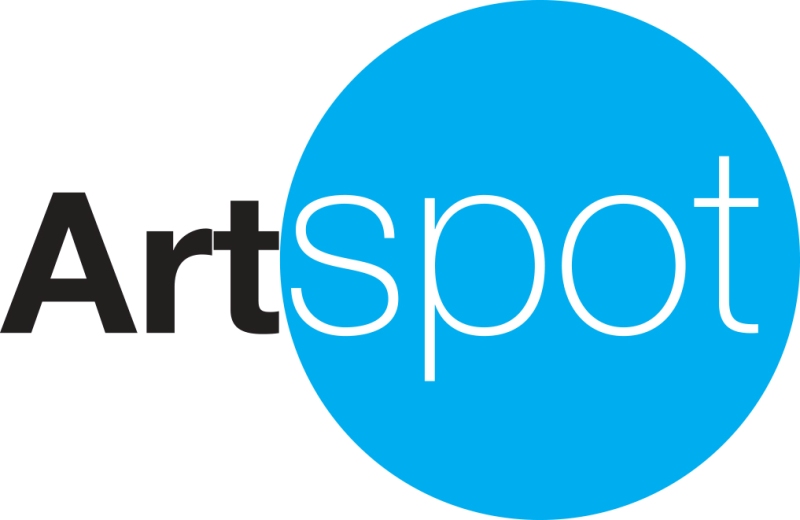 Interactive Artspot 2015 - Schedule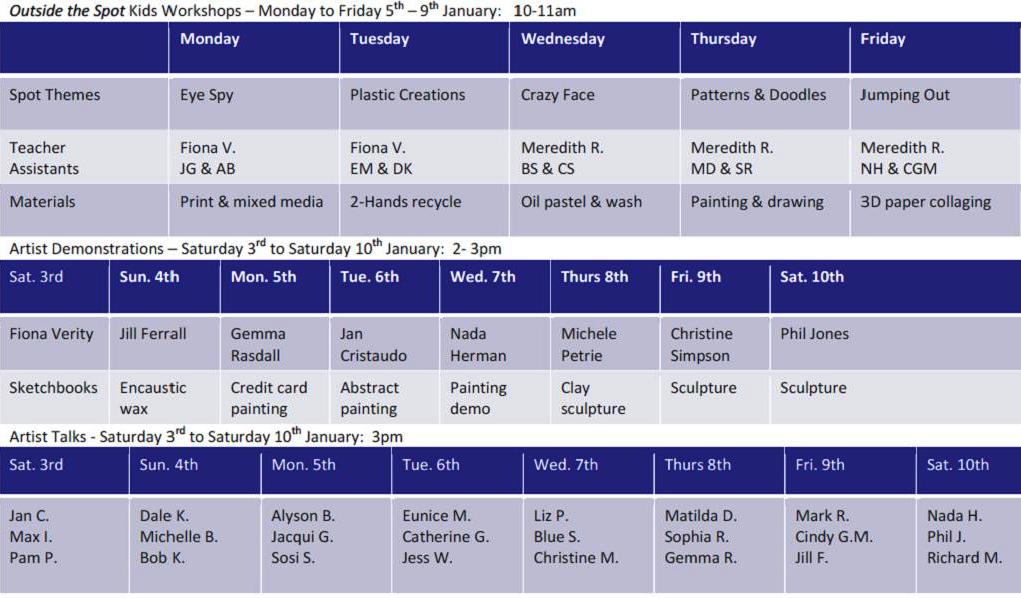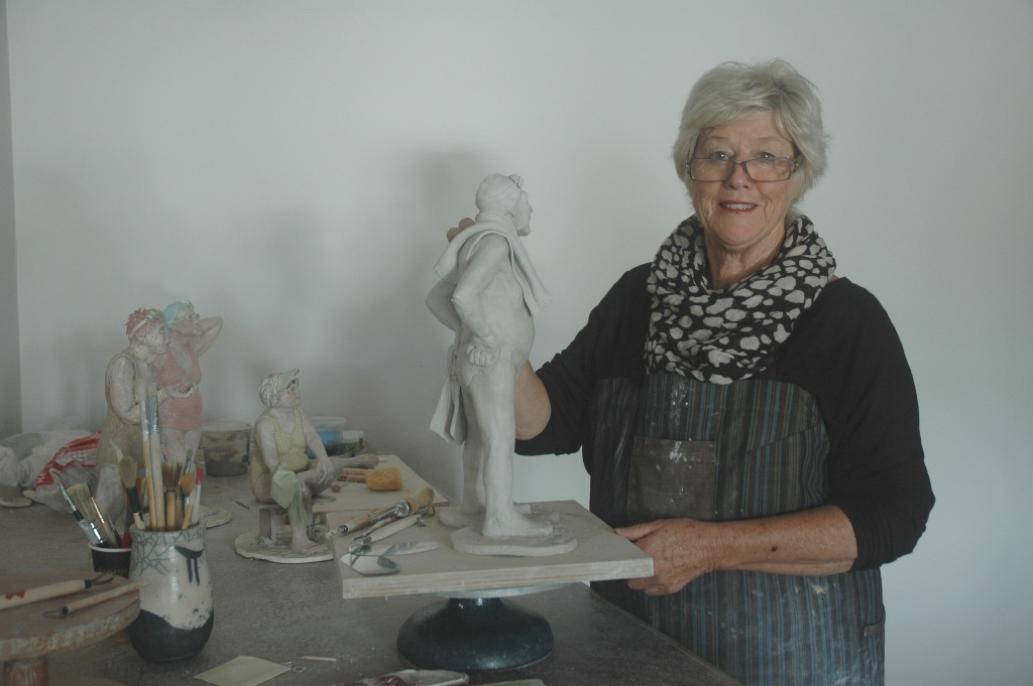 Michele Petrie - Figurative Ceramcis.
Article by Cindy Goode Milman, 2014.