December 14 - 20, 2014: Issue 193
Artspot 2015 - Australian Bush, Wildlife and Towns: Artists Profiles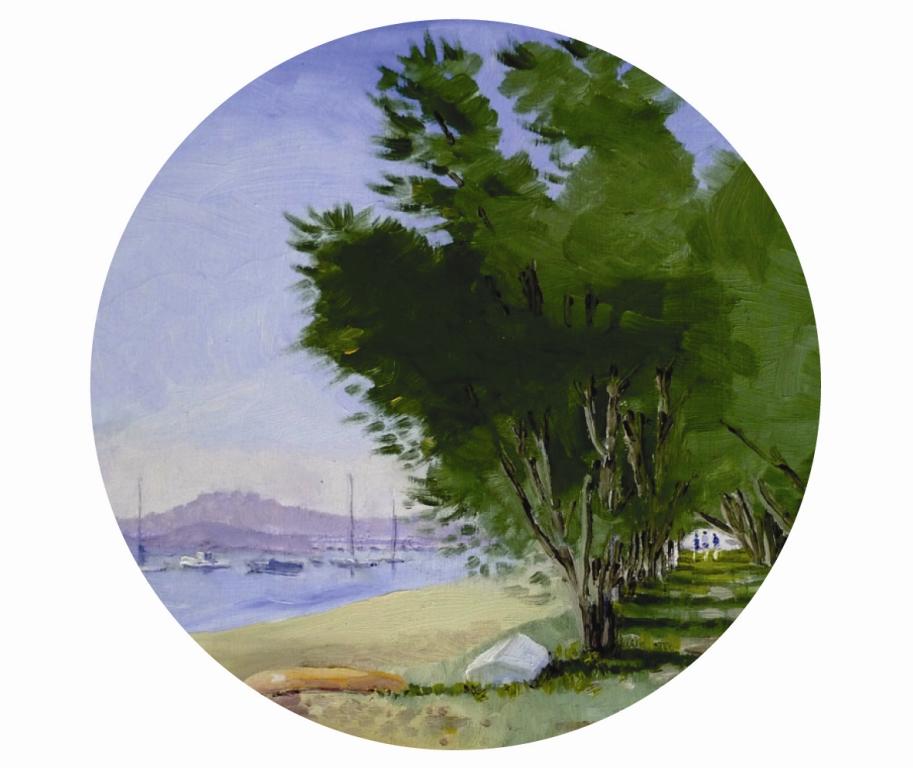 Artspot 2015 - Australian Bush, Wildlife and Towns: Artists Profiles
Artspot Exhibition in January 2015 will feature 28 artists from varying modalities including painting, drawing, printmaking, ceramic, photography, video art and sculpture. Open daily at Avalon Recreational Centre 3-11 January, 2015 from 10 – 6pm, you can view the artists and free events on www.artspotontheweb.com
As a sneak preview, we present the last seven Artspot artists whose focus is Australian bush, wildlife and towns.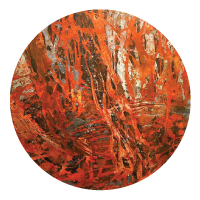 Jacqui Giuliano strong contemporary style that captures the natural rock forms, cliffs and escarpments, bush and glimpse of sky is an extension of her early career as an architect. Mark making captures her interest, using layering colour and wax to build a rich tapestry of elements, shapes and depth whilst referencing places such as Careel Bay and Angophora Reserve.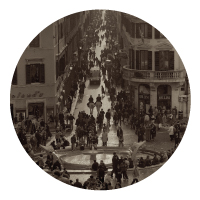 Bob Kersey is an iconic Australian landscape photographic atelier whose mastery extends over 50 years using original photography, as distinct from digital illustration. His platinum and palladium printed photographs are amongst the finest that can ever be seen. Hi landscapes range from the city and Black Mountains to inland Australia and its coast.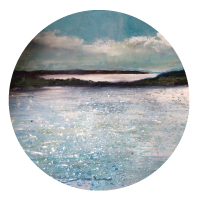 Fiona Verity's fascination with Australian bush land and wildlife as a regenerator and keen conservationist strongly influences her work, armed with a sketchbook on daily walks often working en plein air to create her lively images of the landscapes around her that often include threatened animals, small native birds in particular, in an effort to keep them alive.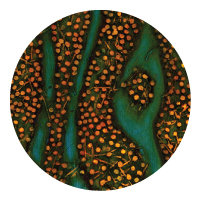 Dale Kentwell sees her role as an artist as that of a storyteller with her work primarily about reparation and regeneration. She delves into environmental and social issues, influenced by her bush regeneration work; she promotes the beauty and fragility of our natural areas through her beautiful woven, sculptural works of art.
Michelle Ball is a passionate bush regenerator which has inspired her landscape artworks, from uncovering rainforests to Pittwater foreshores. Painting plein air, Michelle enjoys exploring the emotional response that a direct immersion evoke, often struck by juxtaposition of man and nature, boats and our built environments on the water's edge. A capture of time from Pittwater's foreshore.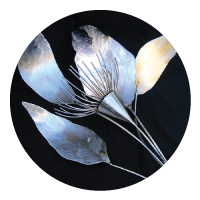 Sosi Stevenson loves welding steel, approaching it much like her painting, but using molten strokes along with cutting, curving and shaping hard metal into an organic exhibition of oversized leaves. With the ability to be displayed both indoors and outdoors her treasures are a rarefied adornment for any home.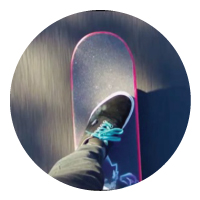 Luke Whitford's interest in film and photography as well as his passion in skate culture is behind his video film "Divisions of One", which he describes like a self-portrait of what it is like to skate in a small town. The film was shot holding the camera or on a tripod, split screening into segments to allow multiple clips to play at once.
Artspot is a professional art exhibition made possible by our sponsors PCA, G Brothers Mercedes Benz, Raine and Horne Palm & Avalon Beach, Baillie Lodges, Enliven Pittwater and Avalon Palm Beach Business Chamber Inc.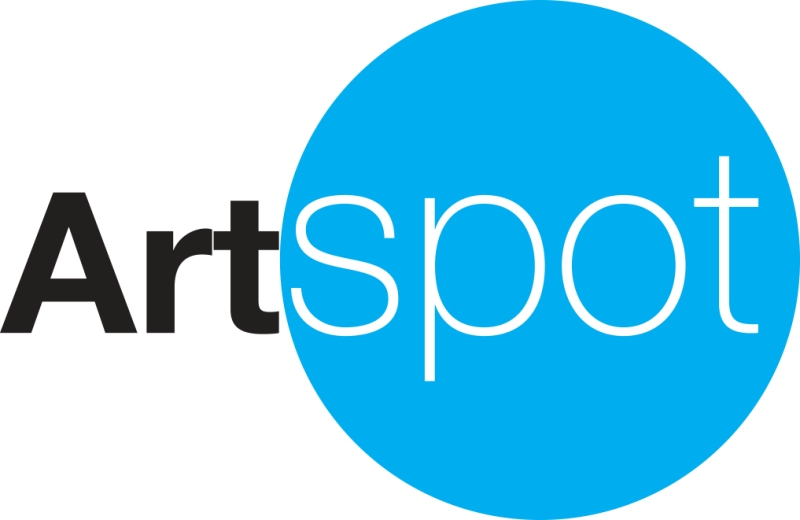 By Cindy Goode Milman, 2014.