December 9 - 15, 2012: Issue 88
Artspot III – Established Artists
Pittwater Online News continues this month with a focus on the summer art exhibition Artspot. Coming to Avalon Recreation Centre in the new year, open from January 5th to January 13th. Each week we will be highlighting four of our professional Artists giving you a taste of the variety of artworks to be featured in Artspot.
Caroline Munro and Julia Sample are our resident artist printmakers. Exhibiting alongside Angus Benham's array of northern beaches photographs and Jessica Watts's mixed media creations. UK originated and northern beaches established printmakers Caroline Munro and Julia Sample will literally be rolling out the prints from their studios. Caroline's work has been inspired by daily
experiences - observing the active social life of 'mans best friend' on her morning walks. Caroline's work has also been inspired by beautiful objects from a bygone era, discovering new landscapes within installations of film and negatives. Julia has been captivated by the organic forms of timber. Her works inspired by tree trunks as well as reclaimed and prepared timbers. Both are passionate about the beauty and technical intricacy that is printmaking. They have won prizes and awards as well as being featured in professional exhibitions at Manly Art Gallery.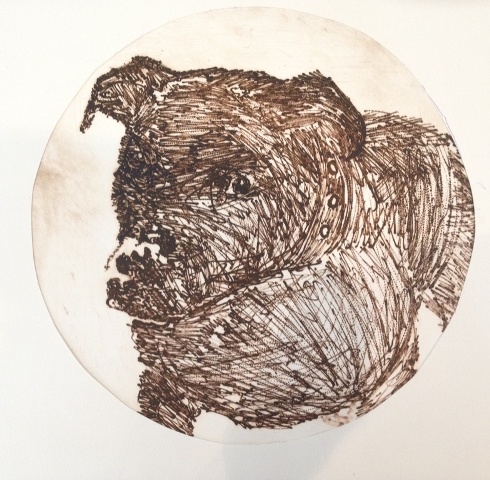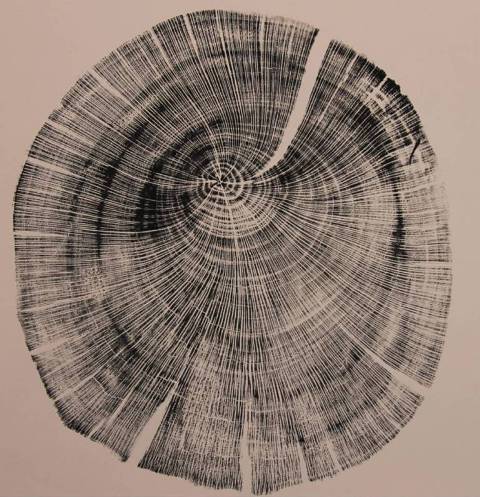 Buster by Caroline Munro Silky Oak by Julia Sample
Angus Benham, born in Fiji, raised in New Zealand and now a resident in Pittwater has a gallery and studio space, Gusha Printing, in Brookvale. Whilst on a safari (as a Marine biologist) in South Africa he cemented his passion for photography - its power to capture the essence of a landscape at a moment in time. Today he can be found wandering the seaside towns scattered across NSW with a
mission "to capture the beauty of creation that surrounds us all". Artspot will be displaying almost 10 years of photography captured on the Northern Beaches.

Avalon Pool Sunrise by Angus Benham
Jessica Watts is our showstopping visual artist whose successful career as an advertising art director in New York and First Class Honours in Visual Communication from UTS, is on full display in her collection of works. Using oil and collage – including collected playing cards, vintage games and storybooks – Jessica creates textured narratives with distinctly australian themes. Jessica has
focussed on our noisy neighbours, cheeky chicks and birds that behave badly. It's another summer in the city and her collection is overflowing. With girls enjoying the heat, kids as amateur naturalists and backyard birds as portraits of ourselves.
Artspot will feature 17 artists ranging from emerging to professional with two international guests joining us from South Africa. An array of fine arts is on show including paintings, artist prints, ceramics, photography and sculpture. Artists include Meredith & Gemma Rasdall, Diezel, Cindy Goode Milman, Lorraine Beal, Stephanie Brown, Jackson Davies, Jessica Watts, Blue Stuart, Christine
MacKinnon, Julia Sample, Michele Petrie, Caroline Munro, Emily Sandrussi, Angus Benham, May Wentworth and Conrad Bo.
Artspot Art Exhibition
Location: Avalon Recreation Centre, 59A Old Barrenjoey Road, Avalon, NSW, 2107.
Opening Night: Friday 4th January 2013, 6.00pm-9.00pm.
Opening Times: 10.00am – 5.00pm.
Exhibition closes: Sunday 13th January 2013.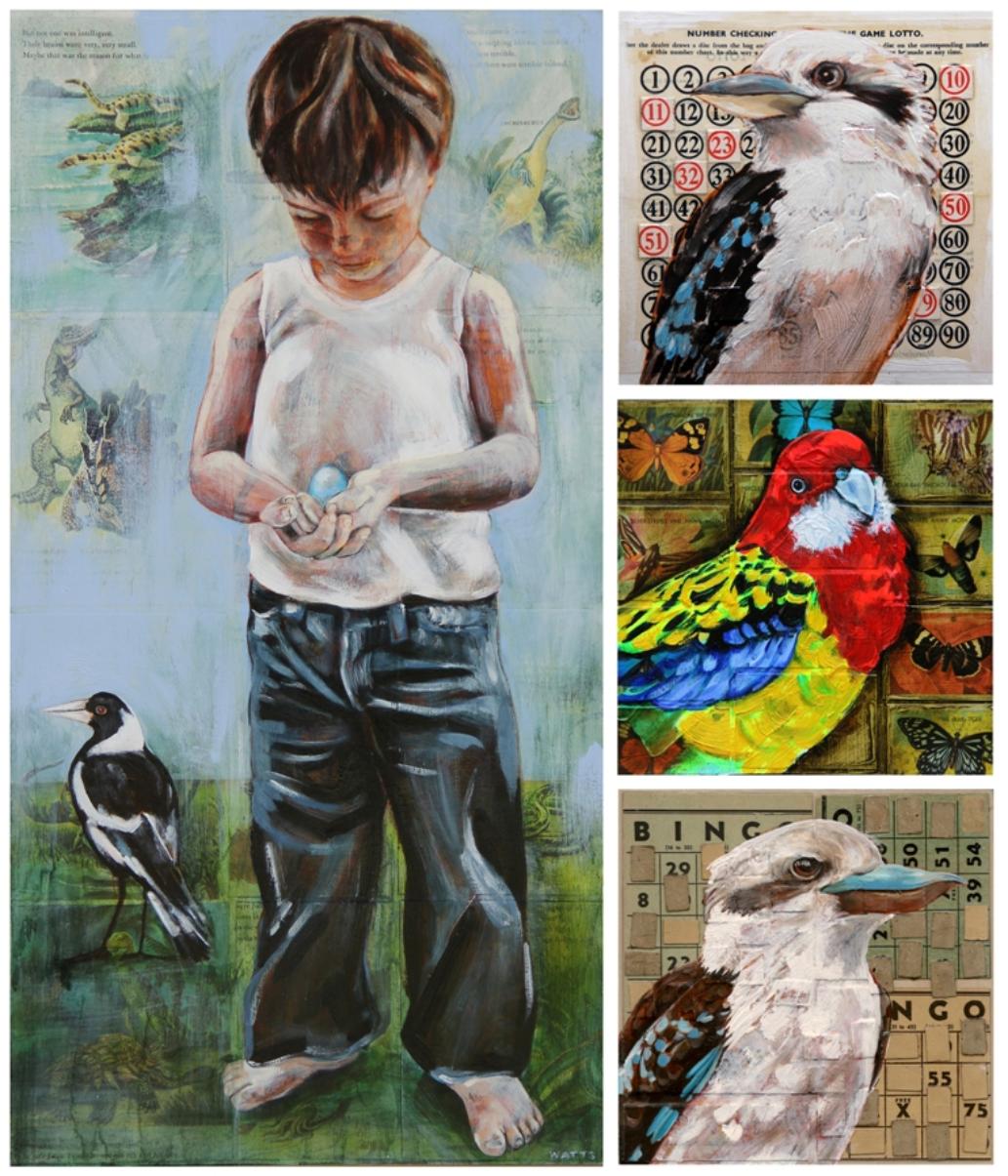 Jessica Watts - Collage of Imagery