December 2 - 8, 2012: Issue 87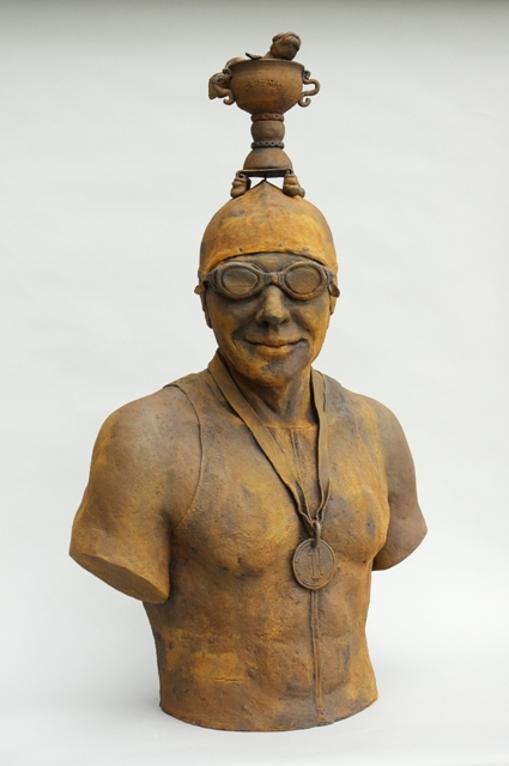 Lawler the Supertrawler By Michele Petrie.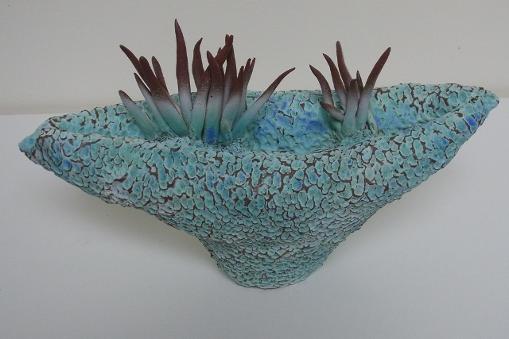 Artspot 2013
The Ceramicists
Pittwater Online continues this month with its feature focus on the 'summer art exhibition' coming to Avalon Recreation Centre January 5 – 13, 2013 called Artspot through the highlighting of three professionally established ceramicists and the artworks to be featured at Artspot exhibition.
Michele Petrie, Karen (Blue) Stuart and Christine Mackinnon all reside on the northern beaches and have a profound joy in creating works of art from clay that is manipulated and spun through their precious hands emerging to a variety of incredible creations.
Michele Petrie's diverse range of work reflects her nomadic life. She has set up over 13 studio practices in Australia and the United States including temporary raku studios on remote islands whilst enjoying her passion for sailing with her husband, Hamish. Michele uses several different techniques and clays to produce her sculptural works which include raku and porcelain totems, delicate "polyp form" porcelain table sculptures and life-sized figurative works. Michele shared that her Artspot works are "a series of Beach Dudes who reflect the diverse ways people enjoy and employ the coastal environment". Her eclectic group of swimmers, triathletes and beach goers all have a special story to share with the viewer. Superbly entertaining!
Blue's hand built sculptural vessels are manipulated and textured using a variety of clays, firing temperatures, dry glazes, oxides, slips and under glazes to create signature pieces. She says she is "inspired by the ocean, from childhood memories of swimming in East Africa amongst deep rock pools abundant with life, to continued snorkelling adventures in Australia." A graduate of Northern Beaches TAFE ceramic department, which has purchased and archived five of these amazing series of pieces, Blue was also awarded in March 2012 the Pittwater Ceramicist Award.
The final Artspot ceramicist exhibitor is Christine Mackinnon who has lived in Palm Beach for 12 years and also attended Northern Beaches TAFE completing an Advanced Diploma in Ceramics. Her works have evolved around the discovery and diversity of sea creatures she has sighted while walking her dogs along Pittwater. "During my time I have noticed a major decline in the number of species that are washed up onto the beach after storms" says Christine, which led her to develop works that express her concern for the depletion of biodiversity while highlighting the value of each of the species that are washed up onto the shore. Christine hand builds 'trap' forms in clay and adds found objects selected from nature. Together these elements bring attention to the beauty and vulnerability of the natural world, highlighting the need to protect it.
Artspot will feature 17 artists ranging from emerging and professionals to two international guests from South Africa. An array of artworks is on show including paintings, print works, ceramics, photography and sculpture. Artists include Meredith & Gemma Rasdall, Diezel, Cindy Goode Milman, Lorraine Beal, Stephanie Brown, Jackson Davies, Jessica Watts, Blue Stuart, Christine MacKinnon, Julia Sample, Michele Petrie, Caroline Munro, Angus Benham, May Wentworth and Conrad Bo.
Artspot Art Exhibition
Location: Avalon Recreation Centre, 59A Old Barrenjoey RD, Avalon, NSW, 2107.
Opening Night: Friday 4th January 2013, 6.00pm-9.00pm.
Opening Times: 10.00am – 5.00pm.
Exhibition closes: Sunday 13th January 2013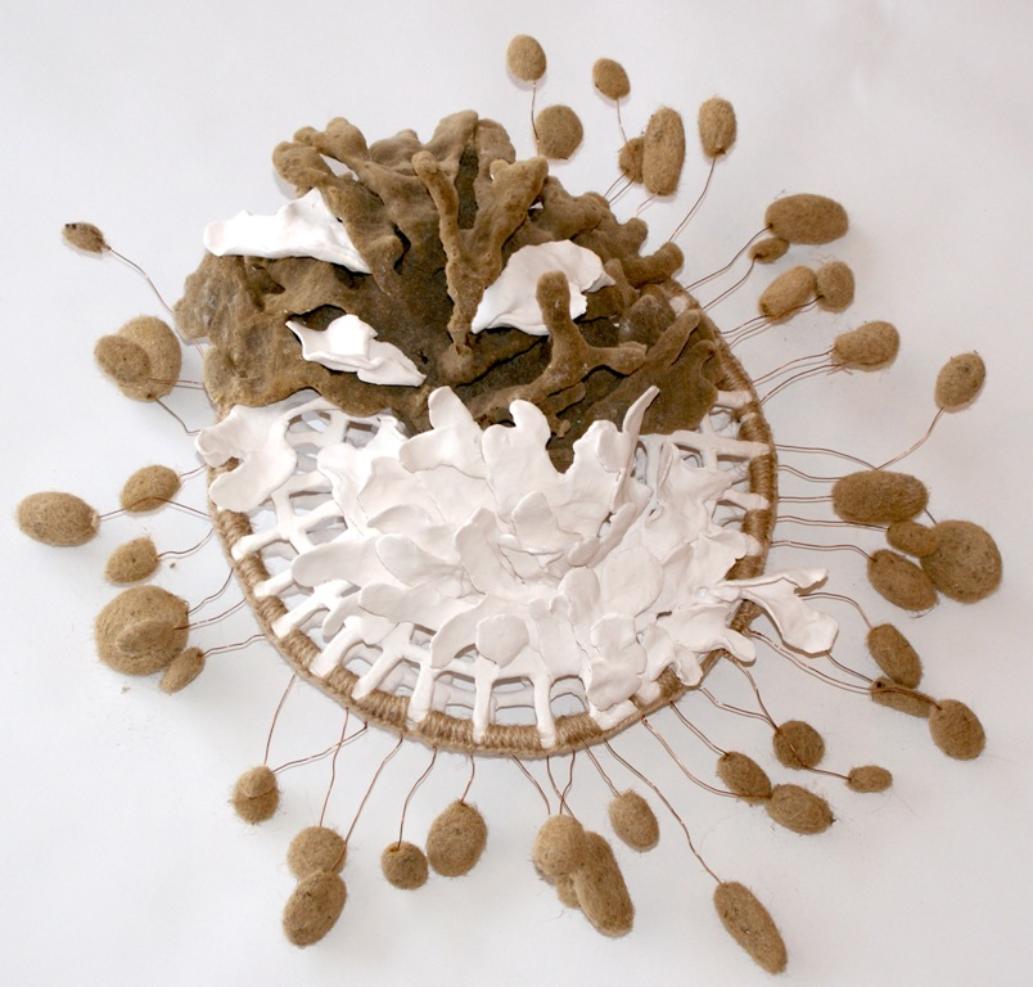 Camouflage Wall Trap by Christine MacKinnon