November 23 - 29, 2014: Issue 190
Anne Sargeant OAM and Hugh Treharne OAM Inducted in NSW Hall of Champions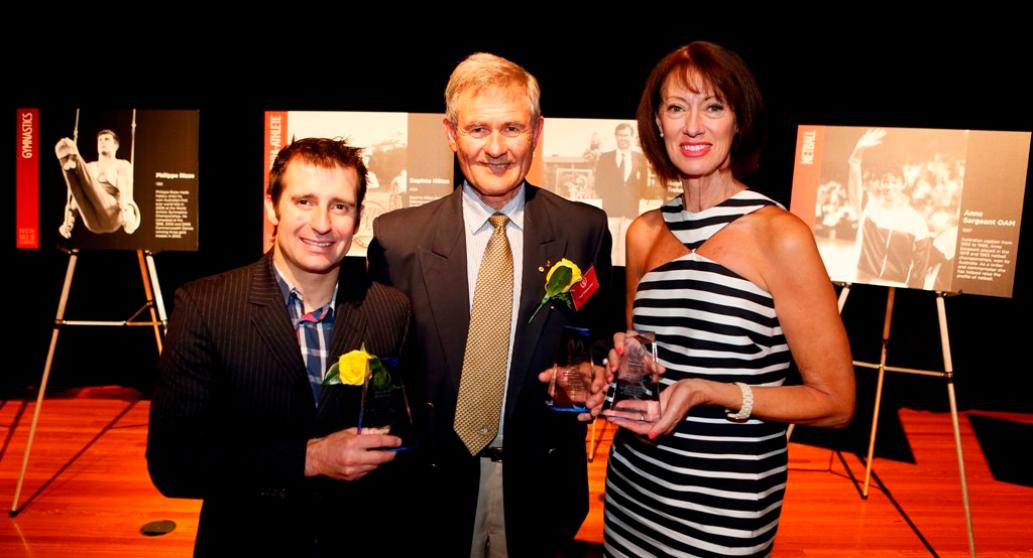 STATE'S FINEST ATHLETES HONOURED IN NSW HALL OF CHAMPIONS
Monday 17th of November, 2014
Minister for Sport and Recreation Stuart Ayres today honoured some of the country's most accomplished and respected athletes with their induction into the esteemed NSW Hall of Champions.
The NSW Hall of Champions is the home of a unique memorial and museum honouring more than 350 of the State's finest athletes across 50 sports.
The induction ceremony saw the inclusion of Adam Gilchrist AM (cricket), Alison Broadbent (netball), Daphne Hilton (Para-Athlete), Hugh Treharne OAM (yachting), Philippe Rizzo (gymnastics) and Troy Sachs OAM (wheelchair basketball).
"I am honoured to induct these six accomplished athletes, who have excelled at the highest levels of their chosen sport, into the NSW Hall of Champions," Mr Ayres said.
"Their induction is a public recording and celebration of their representation of our great State, furthermore our country, their contributions to sport and importantly their achievements."
Further to the six inductees of the Hall of Champions, Anne Sargeant OAM (netball) and Michael Wenden AM MBE (swimming) were inducted into the NSW Hall of Legends.
"The Hall of Legends allows us to recognise those champions of sport, who have come to represent the greatest of the great in their sporting field," Mr Ayres added.
"All of these athletes' names will now line the walls of the Sydney Olympic Park Sports Centre to mark their outstanding accomplishments and to inspire future generations.
"This is an appropriate way in which we can show respect to the dedication, courage and triumphs of these remarkable athletes."
The NSW Hall of Champions consists of a 'Wall of Fame' displaying photographs from over 350 athletes depicting many memorable moments.
A museum with a nationally significant collection of over 2,000 sporting artefacts forms part of the Hall of Champions.
The NSW Hall of Champions is open daily from 9am to 5pm and is free to the public.
____________________________________
About the NSW Hall Of Champions
Established in 1979 at The Rocks in Sydney by then NSW Minister for Sport, the late Ken Booth, the NSW Hall of Champions was moved to its current location in 1984 to the newly-built State Sports Centre, as it was then known.
The sportsmen and women featured in the NSW Hall of Champions date back to 1876, with Australia's first world champion, sculler Edward Trickett. Household names include Dawn Fraser, Don Bradman, Dally Messenger and Evonne Goolagong Cawley. Historic figures such as Fanny Durack, the first Australian woman to win an Olympic gold medal in swimming, are also represented. Other well-known names include Ian Thorpe, Louise Sauvage, Paul Kelly and Steve Waugh.
The NSW Hall of Champions features an exhibition showcasing fascinating items donated by honourees. Memorabilia showcasing themes as diverse as the early days of rugby league, Olympic Games and Speedway can be seen alongside items from many of the hundreds of featured athletes, covering 50 sports.
An interactive touch-screen provides in-depth information about all NSW Hall of Champions athletes, and the museum is open seven days a week, free of charge to visitors of the Sydney Olympic Park Sports Centre.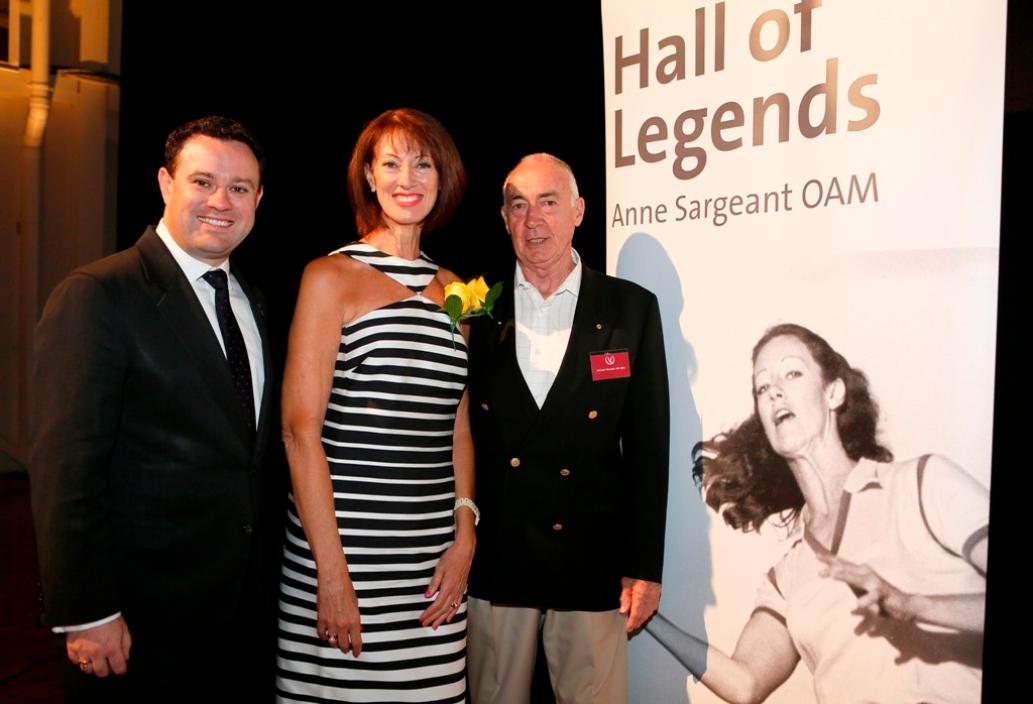 L- R: Minister Stuart Ayres, Anne Sargeant OAM, Michael Wenden AM MBE- photo credit Rick Stevens