August 7 - 13, 2011: Issue 18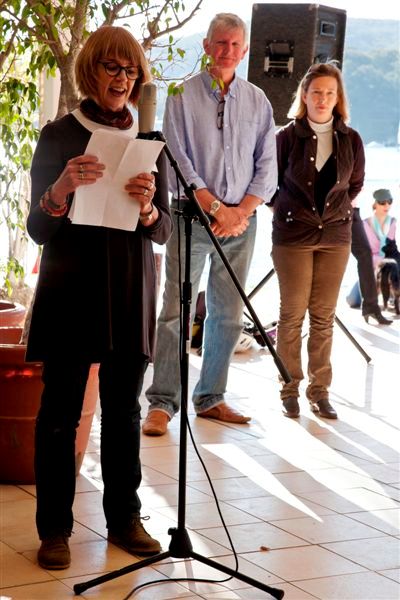 Above: Nettie Lodge, Poet, Paul Smith, Director and Penny Gleen, Owner of Church Point Ferries, photo by June Lahm. Photo montage Oliver Delprado
Gone Fishing Gallery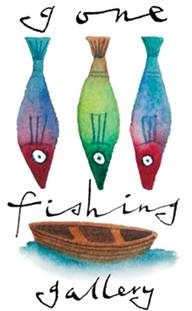 1858 Pittwater Rd
Church Point 2105
(in the old Pasadena Restaurant)
www.gonefishinggallery.com.au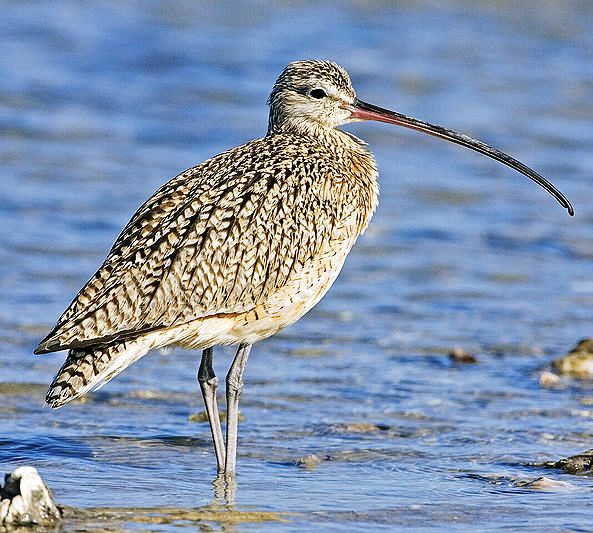 A Tribute to the Curlew
"She carried her offshore passengers and their dogs who doubled as crew,
And the people of Pittwater loved her, they called her The Mighty Curlew.
She was the vessel that got them home across the treacherous mote,
And many a Scotland Islander was conceived in the back of that boat." *1
On July 30th the off-shore crowds and wooden ferry enthusiasts flocked to the Gone Fishing Gallery to farewell our beloved old wooden ferry. The Curlew.
The Curlew is an integral part of the history of Pittwater, She is now 90 years old and has served our off-shore community for 60 of those years. She survived the famous ferry wars of the 60's the rowdy school run between Newport and Scotland Island for the past 2 decades.
After thousands of trips carrying off-shore residents to a from work, school kids in the noisiest pandemonium with a deck hand to keep them on board and in-line (most of the time), she deserves to retire from public life.
This memorable family afternoon was hosted by Paul Smith, master printmaker/artist and Director of Gone Fishing Gallery (an Artist Run Initiative housed in the old Pasadena Restaurant.).
The Curlew was moored nearby, quietly enjoying the attention and open to all for a little reminiscing for the last time. She even had one last trip around the island with the old ferry master and owner Laurie Duff.
Many offshore artists have worked for the last few months to generate a unique and colourful art exhibition, dedicated to The Curlew, which will be in the Gone Fishing Gallery for all to enjoy until the end of August.
Even the children of Pittwater contributed their vision of The Curlew in a series of delightful and guileless small drawings and paintings which are on display.
Gifted illustrator and artist Nettie Lodge read her poetic tribute to the Curlew, and our wonderful A Cappella choir "Last Ferry Home" were there to sing her praises with several songs specifically written in her honour.
Andrew Mills complied a book of artworks and stories about the curlew, which can also be purchased from the gallery.

"These are the days we remember most, the best of the Curlew's days,
And the languid hours spent to and fro in a mid evening summer haze.
Farewell to the Curlew and all who sailed her, perhaps wooden boats have run out of luck,
But her spirit and Lenny's are forever preserved in our youthful new ferry L. Duck." *1
*1: From an epic poem written and performed by island resident Nettie Lodge.
The exhibition at the GONE FISHING GALLERY will continue to run for the month of August and the gallery is open 10am-4pm Saturdays and Sundays. 1858 Pittwater Road, Church Point.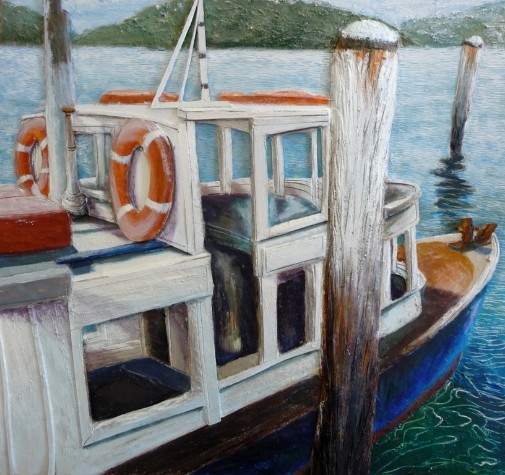 Above: Mixed Media on wooden panel by Paul Smith.
Words Copyright Tracy Smith and Nettie Lodge, 2011. Images Copyright Oliver Delprado, Paul Smith and June Lahm 2011.
All Rights Reserved.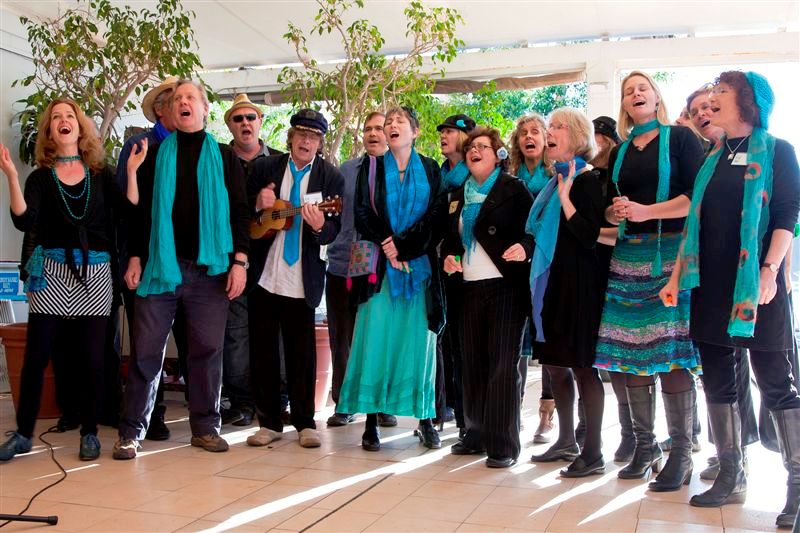 Above: The Last Ferry Home sings farewell to the Curlew, photo by June Lahm.

Curlew Photo montage Oliver Delprado