July 7- 13, 2013: Issue 118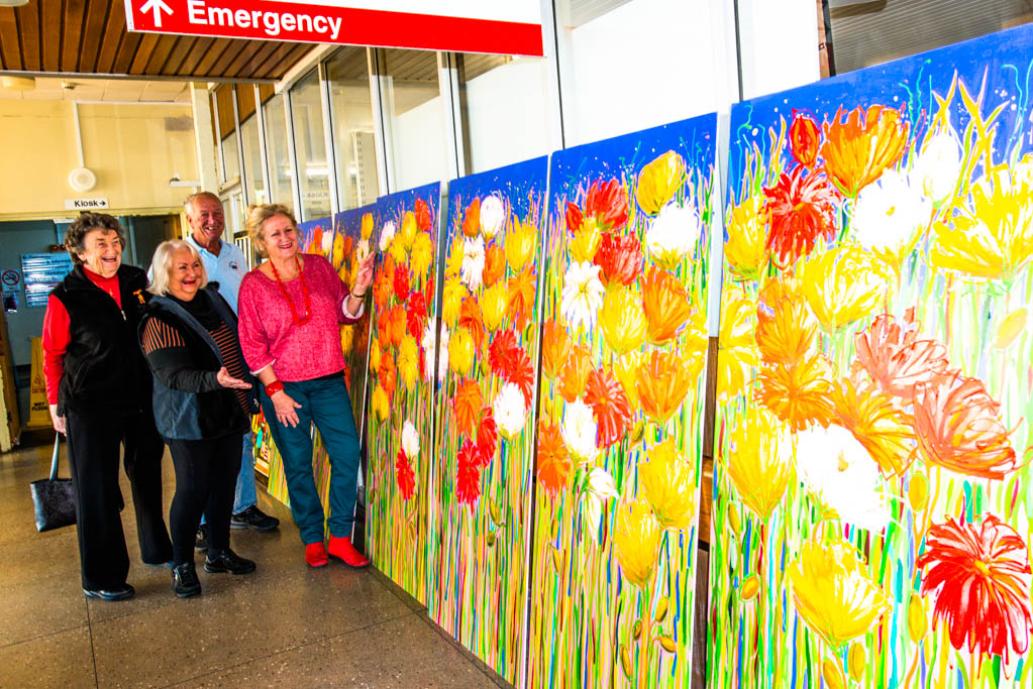 Eileen Gordon, President of Mona Vale Hospital Auxiliary with Lorrie Morgan, President of Pittwater Community Arts, and Debby Waters. At back is Eric Martel, PCA member, who helped put up the mural.
Mona Vale Hospital Auxiliary Art - A Symphony of Colour brought in by Debby Waters !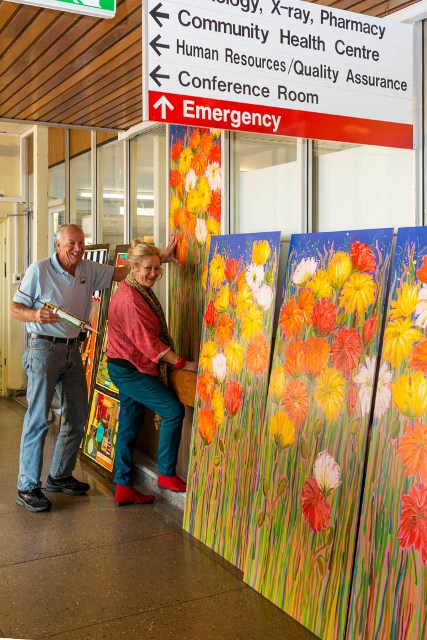 On Thursday 4th of July, 2013 these beautiful and colourful panels of a mural by Pittwater artist Debby Waters were placed at the entrance to the café run by the Mona Vale Hospital Auxiliary.
Debby is a vibrant and energetic lady and this shows through in all her works. A Mixed Media devotee who also has a Diploma in Primary Education, Debby teaches at her Mixed Palette Art School at Newport.
Involved in the running of Art Fest over a period of ten years, the wonderful children's art exhibition in Pittwater, at the forefront of the formation of Pittwater Community Arts (PCA) and is still an active committee member of this organization, Debby enriches our art culture with her time and energy as well as her works.
This mural is titled 'Symphony of colour'. We asked Michael Mannington to go to Mona Vale Hospital to photograph Debby's new work and ask her a few questions about it;
How did this begin?
Eileen Gordon and Lorrie Morgan of Pittwater Community Arts talked to me about a project I'd been doing through the school which had a theme of flowers. We spoke to Claudio, who is running the café , and thought it would be of benefit to him to have some form of advertisement for the café. The idea was to brighten up this hallway. People come in her by ambulance so rather then seeing the back of cupboards we thought this may be much nicer.
Where did your inspiration come from?
Alive colours and textures are a part of my life and these are elements that carry through to all my paintings. These are all acrylic paintings; they're applied first with cardboard so you get a loose technique happening with the flowers then I've used the bottles you squeeze paint out of on top of that to define the petals. There's a few techniques used; there's a pink coloured background coming through that makes the colours pop. I often work where I've coloured the background first; these panels have a black background so you see that around the edges and this helps the colours pop.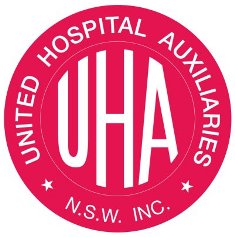 Mixed Palette- Debby Waters Art School at Newport (kids, teenagers and adults art studio school); www.mixedpalette.com.au/index.php?option=com_content&view=article&id=53&Itemid=62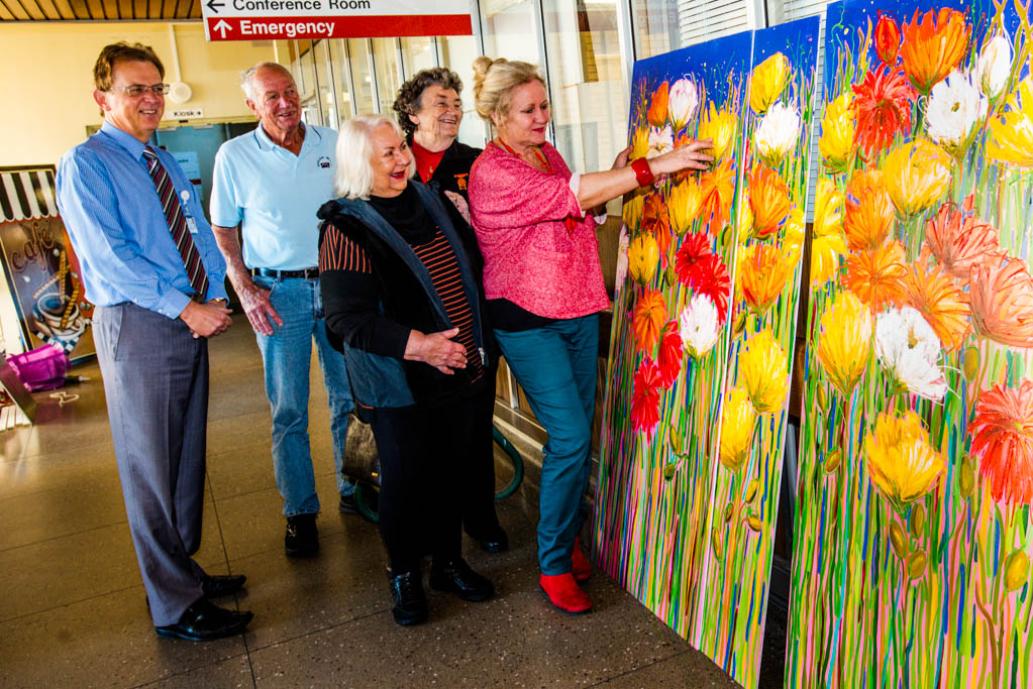 Frank Bazik, the General Manager of Mona Vale hospital, Eric Martel. Lorrie Morgan, Eileen Gordon, Debby Waters.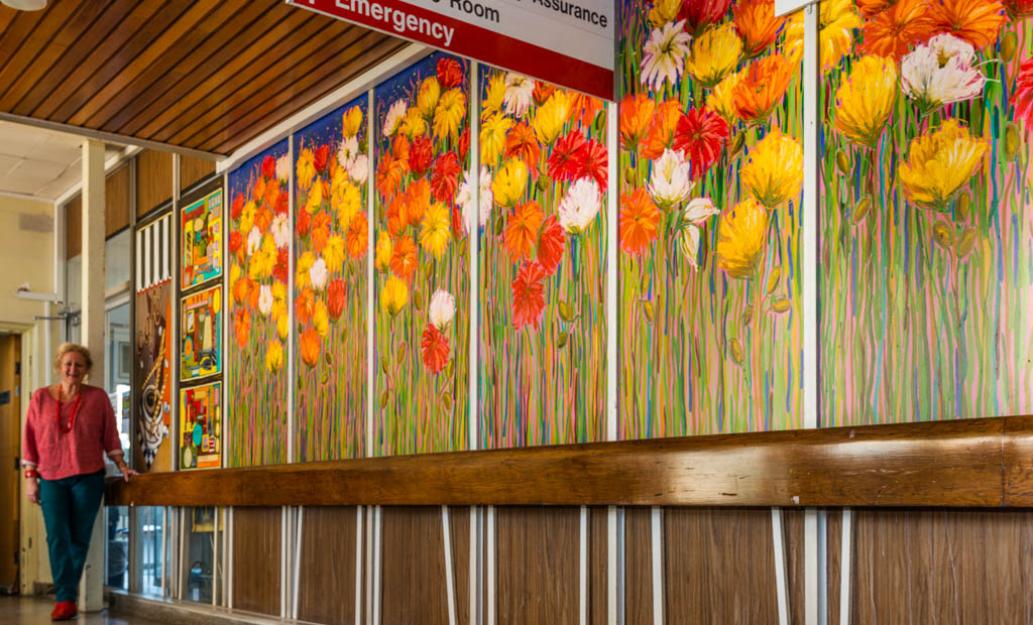 Report and Photos by Michael Mannington, 2013.