January 17 - 23, 2016: Issue 247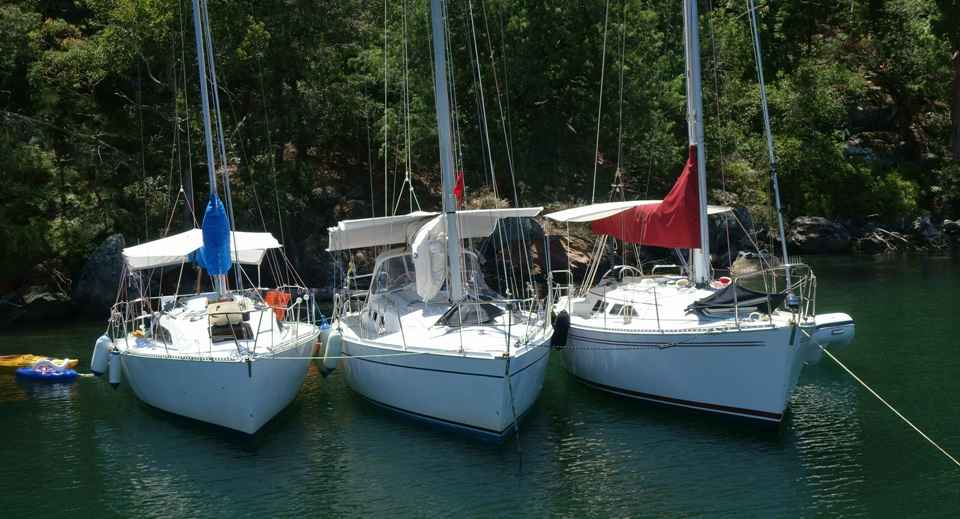 Raft up at Castle Lagoon - picture by Paul Pascall
A Marine Escapade
by Robyn McWilliam
The day after Boxing Day I wait out the southerly blow that affected so many of the yachts in the Sydney to Hobart Race. Next morning I'm motoring in Red Red Wine, Pittwater and its landscape is dreary grey as rain sets in. There's a brief respite near the entrance to the Hawkesbury River then a final shower during anchoring at Castle Lagoon.
With afternoon sunshine the thrum of cicadas begins, a welcome sound of summer. For the next three days it's quiet on the water and I relax into my annual communing with nature. Surrounded by high bushland with rocky outcrops, any stresses of city living drifts away. I'd forgotten how therapeutic this environment is.
People are on the water in all manner of crafts: houseboats, runabouts, yachts from tiny to elegant and massive cruisers. Young Blokes and In the Mood plus my yacht comprise our basic raft up but three others and a cruiser visit for a day or two. While most of us race our yachts regularly, this is our time for 'yamping' or camping on the water.
Mornings we kayak over to Cottage Point kiosk where I walk my labradoodle, Tinto. Then we all enjoy a coffee or milkshake. There are boat jobs to do before reading and resting. In the afternoons we gather for drinks with a cheese platter. A game of 500 is often in play spliced with brie and a chilled wine. We cook on our own boats and eat dinner together. With such camaraderie it's simplistic living at its best.
What I love most is the chance to slow down and observe my surroundings. As the tide ebbs, oyster-encrusted rocks and mudflats appear. Leaves glisten in sunlight and dance with the breeze. Christmas bush is a seasonal burst of pink among the predominant greens. Charcoal trunks of grasstrees sprout crowns of spiky fronds.
At times Tinto and I glide around the shoreline in my inflatable kayak. Dead trunks lie at awkward angles. Sandstone rocks are sculpted into a myriad of shapes with hues from taupe and yellow to rust adding to nature's artwork. The forest of gums displays its twirly branches. Trunks vary from gnarled grey to smooth apricot.
In the southern end of Castle Lagoon mangroves dominate, clusters of shiny leaves emerging from the water. As I skim the shallows their roots are like dark fingers poking through sand. Cockatoos shriek and water burbles amongst the rocks to the crescendo of cicadas.
Clouds change from tangerine to mauve at sunset. In the evening sky, stars sparkle, dotting the dark canopy above. Holidays are the perfect time to appreciate our marine environment and surrender to nature's healing influence.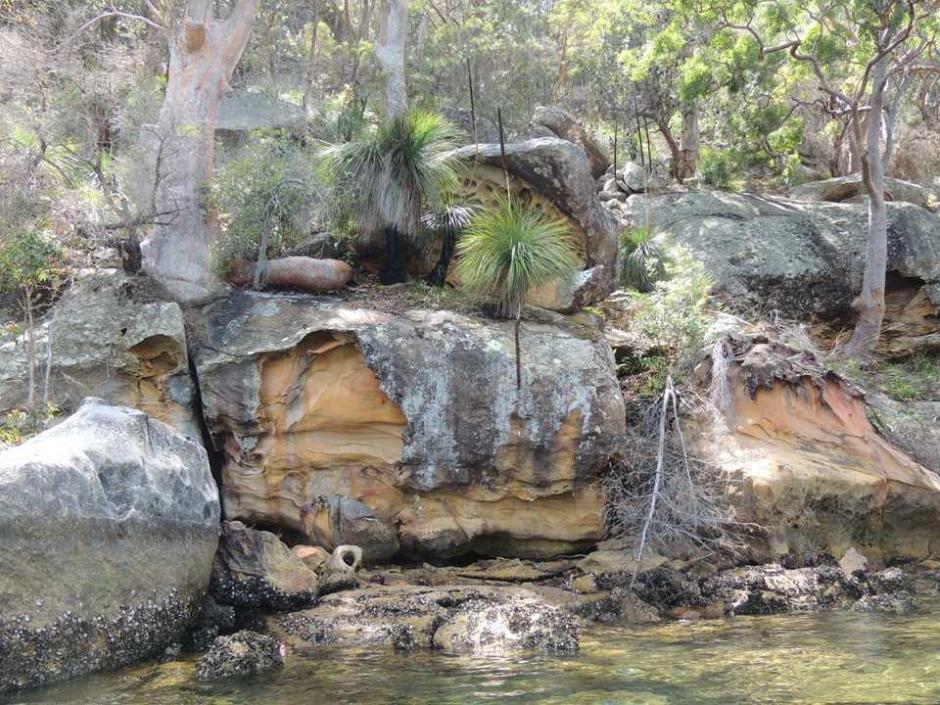 Sandstone sculptures and grass trees - pictures by Robyn McWiliam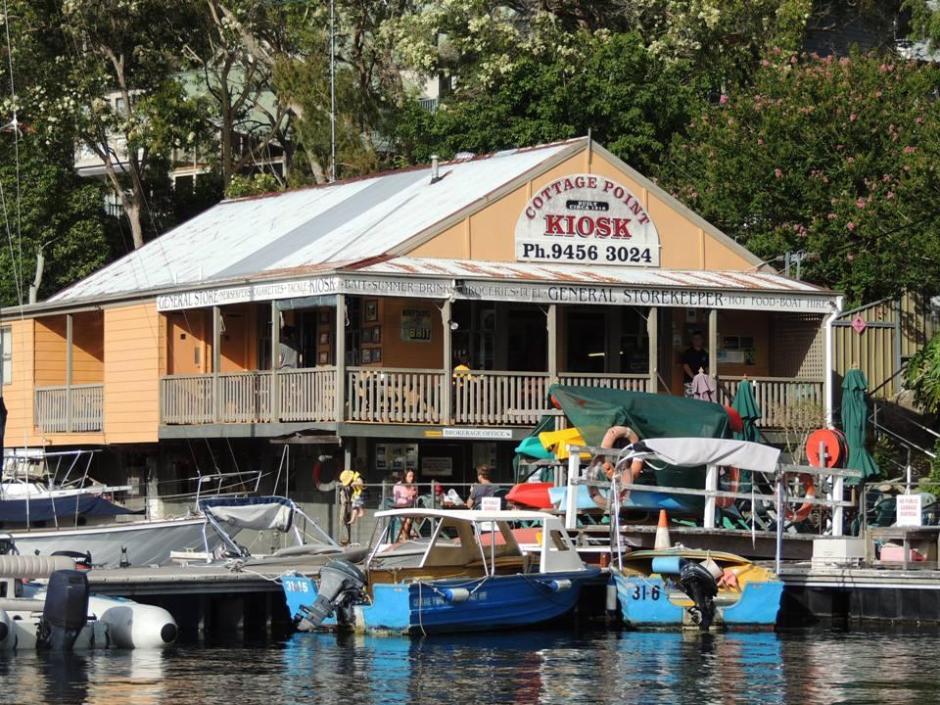 Cottage Point kiosk - picture by Robyn McWiliam