March 28 - April 17, 2021: Issue 489
Youth Week 2021: Local Events Set to Inspire Creatives, musicians, good Sports and lovers of Recycled fashion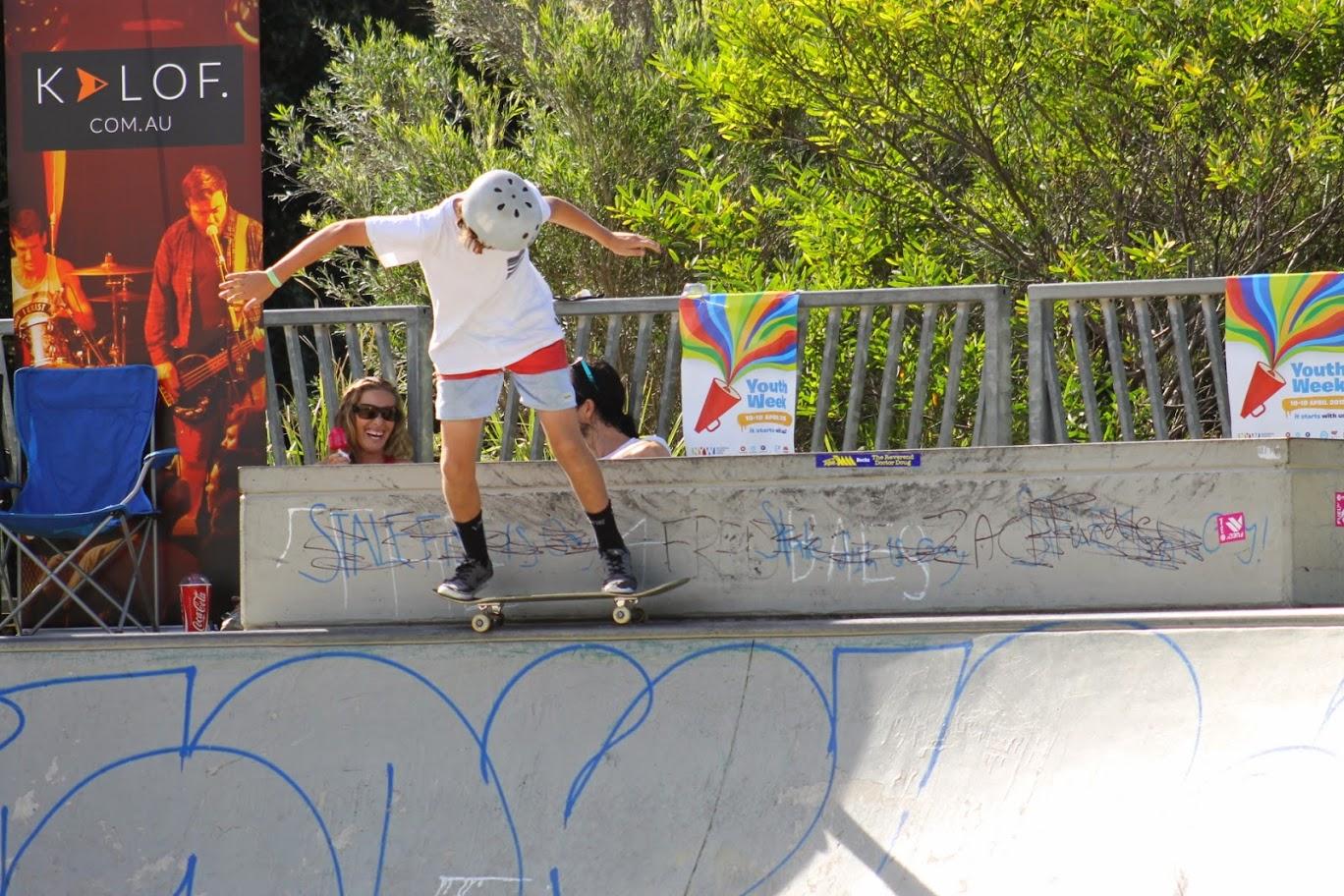 Youth Week 2021 will run from April 16th to 24th. The theme for this year is: Together more than ever
Youth Week began as a NSW Government initiative in 1989, and has since grown to be a celebration of young people in every state and territory across the country.
It is organised by young people, for young people, in communities across NSW and Australia. Following the success of the NSW Youth Week program, Youth Week became a National event in 2000. National Youth Week is jointly supported by the Australian Government, State and Territory Governments and Local Governments.
National Youth Week is an opportunity for young people to:
share ideas
attend live events
have their voices heard on issues of concern to them
showcase their talents
celebrate their contribution to the community
take part in competitions
have fun!
This year there are a variety of events taking place locally, are listed below for you.
3X3 Basketball Competition
Friday April 16 12-9pm
Warriewood Valley Sports Courts, Warriewood
Other activities are onsite including a 2k21 Xbox gaming comp, 3-point shooting competition, BBQ and much more!
Cost: $22.00
Below are the estimated times for each category:
U14 Girls – 12pm onward
U14 Boys – 12pm onward
U16 Boys – 3pm onward
U18 Boys – 3pm onward
U16/U18 Girls – 3pm onward
Open Men – 6pm – onward
Open Women – 6pm – onward
Northern Composure Unplugged Online Heat
Friday April 16th to Sunday April 25th
Our unplugged acoustic competition is back, with heats exhibited online during National Youth Week. Watch and vote for your favourite performance!
Performances will also be viewed by a panel of judges to determine the top 10 progressing through to a live Final Night at Glen Street Theatre in May.
Entries to the competition close 28 March, and up to 30 places are available to local performers and groups.
Cost - Free
Fill out the form, including a link to a recording showing the kind of music you play (this is not your entry, it's just to give us a feel for your style), and provide parental permission (if under 18).
Individual performers, or groups up to 5 members are able to apply, but remember this is an acoustic competition so the music performed must be of an acoustic nature (e.g. no drum kits, distortion etc.) - details can be found in the competition Terms & Conditions.
Youth Week Millennial Market
Saturday April 17th, 10am to 4pm
Creative Space, North Curl Curl
Recycled fashion and handmade goods, live music, free activities, workshops and food! An event you don't want to miss!
Under 25's will be selling their recycled fashion and handmade goods. Come along for the market, or get involved in a variety of free activities, workshops and live music from local young beaches musicians.
Don't forget to bring your reusable cup, water bottle and bags!
Stallholders and musicians
A limited number of stalls are now available to book for Northern Beaches residents under 25 years.
Council are also seeking interest from music groups, bands, or buskers who would like to entertain shoppers on the day.
Find out everything you need to know
Beyond the Gloves
Saturday April 17th, 12.30pm to 4pm
Manly Youth Centre, Manly
Cost: Free
Girls aged 12-18 years are invited to attend a free boxing/mentoring session with Coach Georgie Furze. Develop resilience, confidence and emotional regulation.
All equipment provided.
Saturday, 17 April 2021 - 12:30pm to 2:00pm
Saturday, 17 April 2021 - 2:30pm to 4:00pm
For bookings please email jan@cnb.org.au
Mona Vale Skatepark - Best Trick Skate Jam
Wednesday April 21st, 4pm to 7pm
Mona Vale Skate Park, Mona Vale
Council have partnered with Avalon Youth Hub and Totem Collective to run a Best Trick Skate Jam for ages 10 years and over.
Join in at Mona Vale Skate Park to showcase your skills, push your own boundaries, and ride together in a fun and safe environment. With loads of prize giveaways.
Time slots for your age group will be announced on the day, so make sure you arrive at 4pm and sign in at the registration desk.
Register via The Totem Collective for your age group, spots are limited and bookings are essential.
Discobility Junior Online
Friday April 23rd, 6.30pm to 8pm
Theme: 90's Dance Party!
Join the band from Evergreen Music for a virtual dance party for high school students with disability.
Groove along from your bedroom and get dressed up in your best 90's themed gear (think oversized shirts, flannel, bum bags etc.) for a chance to win our best dressed prize. We'll also be giving out a best dance moves prize for those that take their moves to the next level and rock out from home.
This event will be facilitated online via Zoom. Parents or Guardians must register their child using the link below. Feel free to make a night of it and invite your friends over to tune in together.
We recommend that a family member or carer is available to support participants to join the online event using a computer or mobile device. Ideally the device will have camera and audio capability (such as a laptop) and participants may choose to turn their video on so that we can all have a dance together!
Family & carers welcome. If you have any questions or song requests, please email us.
Pricing: Free - Limited places
Behind the wall – street art
Saturday April 24, 1.30pm to 6pm
Avalon Workshop, Lower ground level, Avalon Golf Course, 32 Old Barrenjoey Rd.
Take your idea from initial sketches through to a large-scale mural work in this hands-on workshop led by talented mural artist Bradley Eastman.
Saturday, 24 April 2021 - 1:30pm to 3:30pm - Book Now
Saturday, 24 April 2021 - 4:00pm to 6:00pm - Book Now
Cost: Free