August 20 - 26, 2017: Issue 326
Your Northern Beaches Independent Team for the Pittwater Ward
Local Government Election 2017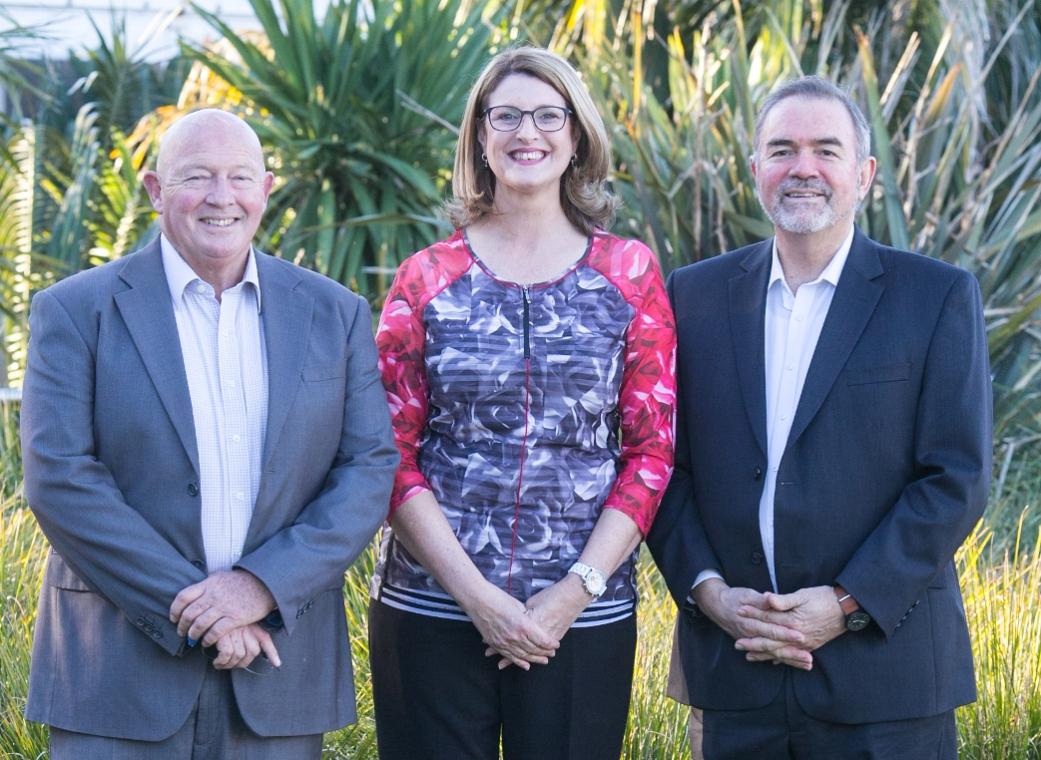 Your Northern Beaches Independent Team for the Pittwater Ward are:

Ian White
– former Deputy Mayor of Pittwater, serving as Councillor for 7 years. He's a teacher at Newport Primary school and is an active member of the Warringah Pittwater Rural Fire Service and Senior Deputy Captain of the Scotland Island Rural Fire Brigade.
WISH LIST
Preserving the natural environment

Create a vibrant and inclusive community

More affordable housing
Ian is a former Deputy Mayor of Pittwater, serving as Councillor for 7 years. He's a teacher at Newport Primary school and is an active member of the Warringah Pittwater Rural Fire Service and senior deputy captain of the Scotland Island Rural Fire Brigade. Throughout his years of service, Ian has remained true to his belief that Council should create a vibrant and inclusive community, while preserving the natural environment.
SERVICE ABOVE AND BEYOND
Ian White cuts a familiar figure around Pittwater. His service to the community, both professionally and as a volunteer, over the past 30 years has not gone unnoticed. It's to be expected really when you consider how committed he is to making things better.
Whether it is teaching children, preventing the destruction of the habitat, rescuing people, or finding solutions for more affordable housing, local residents know they can rely on Ian.
The Newport Public School Primary School teacher served on the former Pittwater Council for seven years and is credited with facilitating the improvement of roads, villages, waterways and the environment using economic responsibility and community involvement. He is still involved with the Northern Beaches Council as a member of the Local Representation Committee Environment and is on the Affordable Housing Advisory Group.
However, his enduring responsibility to his community doesn't end with council. For 22 years Ian has been an active member of the Warringah Pittwater Rural Fire Service and is senior deputy Captain of the Scotland Island Rural Fire Brigade. He is also a volunteer paramedic for a volunteer ambulance service and belongs to several bush regeneration groups.
Ian has a track record for making considered, informed and pragmatic decisions and not capitulating to the easy or popular way out when confronted with difficult decisions.
He is a clear-headed and proven leader in any emergency and a calm, resourceful mentor when it comes to leading people in government. He rallied large numbers of booth workers and volunteers to support him during his two successful council election campaigns for the Ian White Group and strongly believes the new council will need the stable influence of experienced former councillors, "particularly experienced councillors not interested in grandstanding".
He also understands that State Government one-size-fits-all templates are not beneficial for his community. Instead, he'd rather work tirelessly with the residents tackling the issues directly affecting them, "planning for change, not reacting to change".
The Your Beaches Independent Team is the perfect solution for Ian's plan to join the Northern Beaches Council, maintain his own high integrity and work towards a community that is vibrant, inclusive and liveable.
Full biography from
https://www.yournorthernbeaches.com.au/ian-white
Katinga Schroeder
- resident of Terrey Hills for 25 years and has been actively involved with numerous local sporting groups, predominantly through her not for profit organisations. She is an Event Manager and in her spare time raises Guide Dog puppies and sings with Northern Beaches Chorus!
WISH LIST
Definitive plan for public transport hub

Strategic sport plan

Affordable care for the elderly
Having organised events for nearly 30 years, Katinga Schroeder admits she loves to plan.
So, it's only reasonable to assume she has a lot of plans to enhance and improve the lifestyle along our Northern Beaches.
Admittedly, Katinga is already doing her bit, raising Guide Dogs and visiting local nursing homes regularly with her Pets As Therapy Dog. She also created Kayak For Kids while working for Lifestart, which has raised more than $2 million over the past decade to help children with disabilities and developmental delays. For two years she was a board member of the Learning for a Better World (LBW) Trust that draws on the Australian and international cricket communities to transform the educational opportunities for youth in the developing world. Her talents have also been put to good use as a volunteer for local schools and sporting clubs.
Now, looking at the future and the bigger picture for the Northern Beaches, Katinga believes it's time lend her considerable expertise and foresight to the Northern Beaches Council.
Standing as a candidate for the Your Northern Beaches Independent Team, Katinga wants to be part of a cohesive council that will protect every unique sector of the Northern Beaches while accommodating an increasing population.
She believes that limited strategic high-density housing should be considered as a solution for areas along the beaches that attract more business and new residents, but accepts that the natural environment north of Mona Vale should be preserved for everyone to enjoy and high-rise should not dot the skyline.
She is also passionate about definitive public transport hubs being established to ease the burden on traffic and commuting and is convinced the Northern Beaches has the capacity to create elite standards in sporting facilities to attract more national and international events. Providing affordable and practical health and aged care for the Northern Beaches elderly is also a priority.
Believing that compromise must not lead to a solution that benefits no one, Katinga is looking forward to a council that ensures every perspective is taken into account and avoids "the camel that was a horse created by a committee".
Full biography from
https://www.yournorthernbeaches.com.au/katinga-schroeder
Bill Gye OAM
- long term resident of Pittwater, who has worked with the disadvantaged, including those with mental health issues, for more than three decades
Bill is a long term resident of Pittwater, living on Scotland Island. He knows and loves the area.
Bill has been actively involved in local community issues for the past 25 years and in 2014 received an Order of Australia Medal (OAM) for his services to the local community.
For the past 33 years he has been working with various groups of disadvantaged people such an long term unemployed, youth and people living with mental illness to improve their wellbeing, employment status and social inclusion.
Bill has a capacity for thinking through complex issues and communicating with and involving others in the solution.
Though we live in a major metropolitan city, Bill believes that we are most at home and happy being part of smaller scale communities of shared interest, where people have many opportunities to participate and feel part of the life of their community.
He puts a high value on those factors which assist us to develop and sustain healthy local communities in a healthy environments.
The future will bring some significant challenges and these will need clear thinking and a heart to take them on. Bill looks forward to contributing to this challenge.
Full biography from
https://www.yournorthernbeaches.com.au/bill-gye
The Pittwater Ward - stretching from Palm Beach to Mona Vale and out to Terrey Hills and Duffys Forest - is one of the best places to live – beautiful beaches and bushland, a strong local economy and a friendly community. We need a strong, effective and independent Council to advocate for our local community and protect its unique character as we face the challenges ahead.
Your Northern Beaches Independents for the Pittwater ward will endeavour to:
Address the infrastructure deficit in the Pittwater ward (particularly roads and footpaths in Avalon, Bilgola, Palm Beach, Duffys Forest, Cottage Point and Offshore Communities).

Bring the new sporting fields planned for Warriewood and Ingleside on line as soon as possible.

Lobby for the wildlife overpass over the Mona Vale Road to link Katandra and Ingleside Reserves.

Make the state government responsible for funding interregional transport hubs (Palm Beach Wharf) and not pass on their responsibility to local government.

To make sure that the state government complete the Mona Vale Road upgrade.

To foster and support the local emergency services - the Surf Clubs, SES, Marine Rescue, RFS and other community groups.

Being independent, we will work with the State Government, but won't let it impose its agenda on us. We will develop local planning that reflects our community's needs and not those of the major political parties.

We are committed to ensure that the new council is transparent, accountable and representative.
YOUR COMMUNITY – YOUR NEIGBOURHOOD – YOUR FUTURE
On Saturday 9 September - let's keep the Northern Beaches strong and INDEPENDENT
www.YourNorthernBeaches.com.au