August 5 - 11, 2018: Issue 370
Yachting NSW Awards 2018 - RPAYC Female sailor of the year: Nina curtis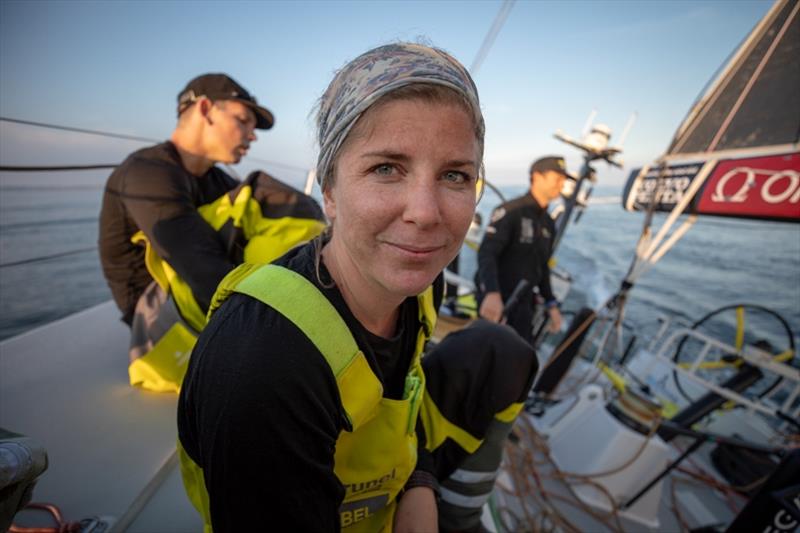 Yachting NSW Awards 2018 - RPAYC Winner
RPAYC are pleased to report that we had 3 members as finalists in the 2018 Yachting NSW Sailing Awards. Fletcher Walters was nominated for Junior/Youth Sailor of the Year whilst Nina Curtis and Stacey Jackson were both nominated for Female Sailor of the Year.
Hunters Hill Sailing Club has been awarded NSW Club of the Year ahead of many others for their dedication and spirit in supporting sailing and their members.
The smaller, volunteer run club sits just west of the Sydney Harbour Bridge and is surrounded by many larger neighbouring clubs. The club's President Maria Quinlan places their success on their dedicated team of volunteers.
"HHSC are delighted to have won NSW Sailing Club of the Year. Great recognition for this small volunteer club with a big heart and big ideas.
"Thank you to Australian Sailing for this award and to all of the volunteers at HHSC who are key to its success." Quinlan continued.
Another spectacular moment from the evening was the award for the Female Sailor of the Year of which could not be split between 2012 Olympic silver medallist and crew member onboard Brunel Racing in the 207-2018 Volvo Ocean race, Nina Curtis and 2016 Olympic silver medallist, Lisa Darmanin.
Both have excelled in regattas over the last 12 months and it was only fitting to present the award to both sailors. Lisa Darmanin, who is currently preparing to compete in Aarhus, Denmark for the World Championship couldn't be more proud to have received the award and to call NSW home.
"It's so great to receive this award alongside Nina Curtis. It's always so lovely to be recognised by the Australian Sailing community for our efforts even when we are so far from home. I love sailing in Sydney harbour it's definitely the best place in the world, so very proud to be from NSW!" Darmanin said.
In addition to the winners mentioned above, nine sailors from across NSW were selected from a long list of nominations to receive awards in their respected category.
The winners include;
Coach of the Year - Mike Leigh
Disabled Sailor of the Year - Lachlan Clear
Female Sailor of the Year - Lisa Darmanin
Female Sailor of the Year - Nina Curtis
Instructor of the Year - Locky Prior
Junior/Youth Sailor of the Year - Otto Henry
Male Sailor of the Year - Rupert Henry and Greg O'Shea
Official of the Year - Lyn and Ian Pine
Volunteer of the Year - John Maclurcan
Club of the Year - Hunters Hill Sailing Club
Thank you to Manly 16" Skiff Club for hosting a great evening and to all the attendees who made it such a great night.
By RPAYC - Sailing Australia and Yachting NSW