November 17 - 23, 2019: Issue 429
Christmas Appeal Launched for Aboriginal Kids in Sister City Brewarrina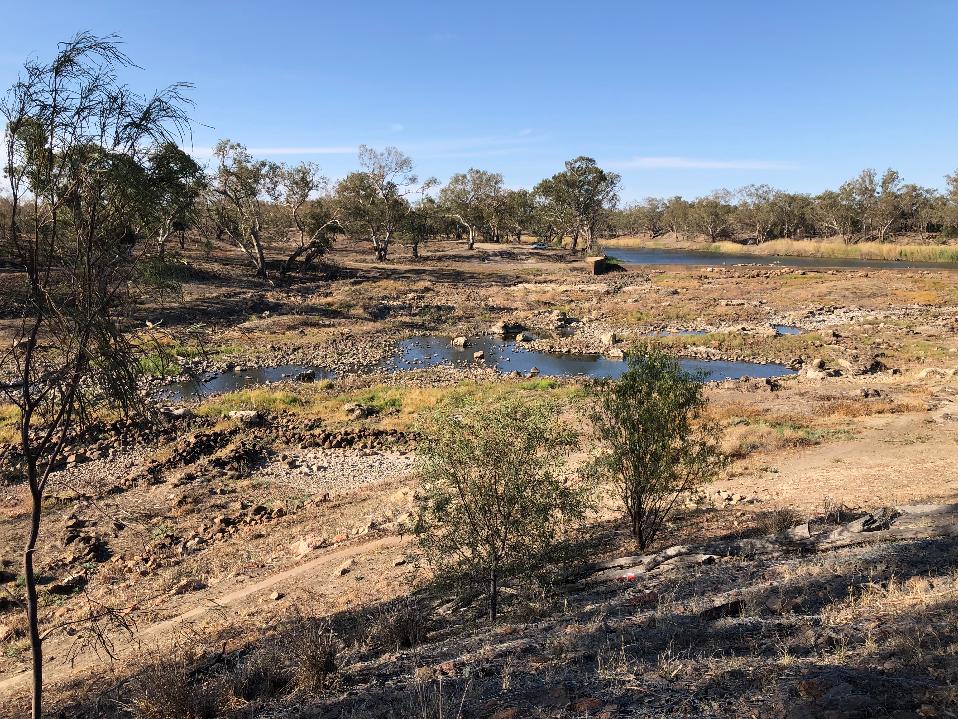 Barwon River at Bewarrina, October 2019
Water activists came to Newport on Friday night to launch a Christmas appeal for the Aboriginal children of Brewarrina – some of whom have never had a gift during the festive season.

The appeal, supported by Water for Rivers campaigners, Northern Beaches Greens and Avalon Public School is calling for presents for primary school-aged children and food donations for Christmas hampers for their families.
Water for Rivers (W4R) organiser Miranda Korzy (and Convenor of Northern Beaches Greens) said some of the Aboriginal children had never received a Christmas present and so the appeal aimed to help give them a bit of a thrill on Christmas Day.
However, Ms Korzy said she hoped local children would also catch a glimpse into the lives of Brewarrina's Aboriginal families as a result.
"Every kid who gets involved will get to have a little think about what another child's life is like out in western NSW and what they'd like for Christmas," she told the meeting of more than 100 people at the Newport Residents Centre.
Supporting the appeal was Uralaroi woman, Trish Shillingsworth, who comes from Brewarrina, sister city of the Northern Beaches.
Ms Shillingsworth said the 150 indigenous kids from the area particularly liked active games, especially football and other ball games.
Families would also appreciate any perishable food, especially items that would last over the Xmas break – anything from flour to Xmas treats.
"Let's try and support these kids and the people in communities," she said.
Presents should be wrapped with the age and gender of appropriate child attached. They and/or food donations can be dropped at the Avalon Primary School office.
Otherwise, wrapped presents and/or food can be delivered to 47 Riverview Road, Avalon, or a pick up can be organised by ringing 0415 401 513. Please get all gifts to the organisers by December 10th so they can take them inland.
Brewarrina has been hit hard by a lack of water in its river, the Barwon – known amongst indigenous communities as the Baaka.
With fruit growing industries in the region collapsing as a result and associated job losses, as well as the local Aboriginal communities' lack of access to clean water for drinking, fishing or swimming, the indigenous community has been hit hard.
Water for Rivers is a state-wide campaign for clean drinking water for communities - particularly those in the Murray-Darling Basin - and an end to damming of water upstream for cotton growing.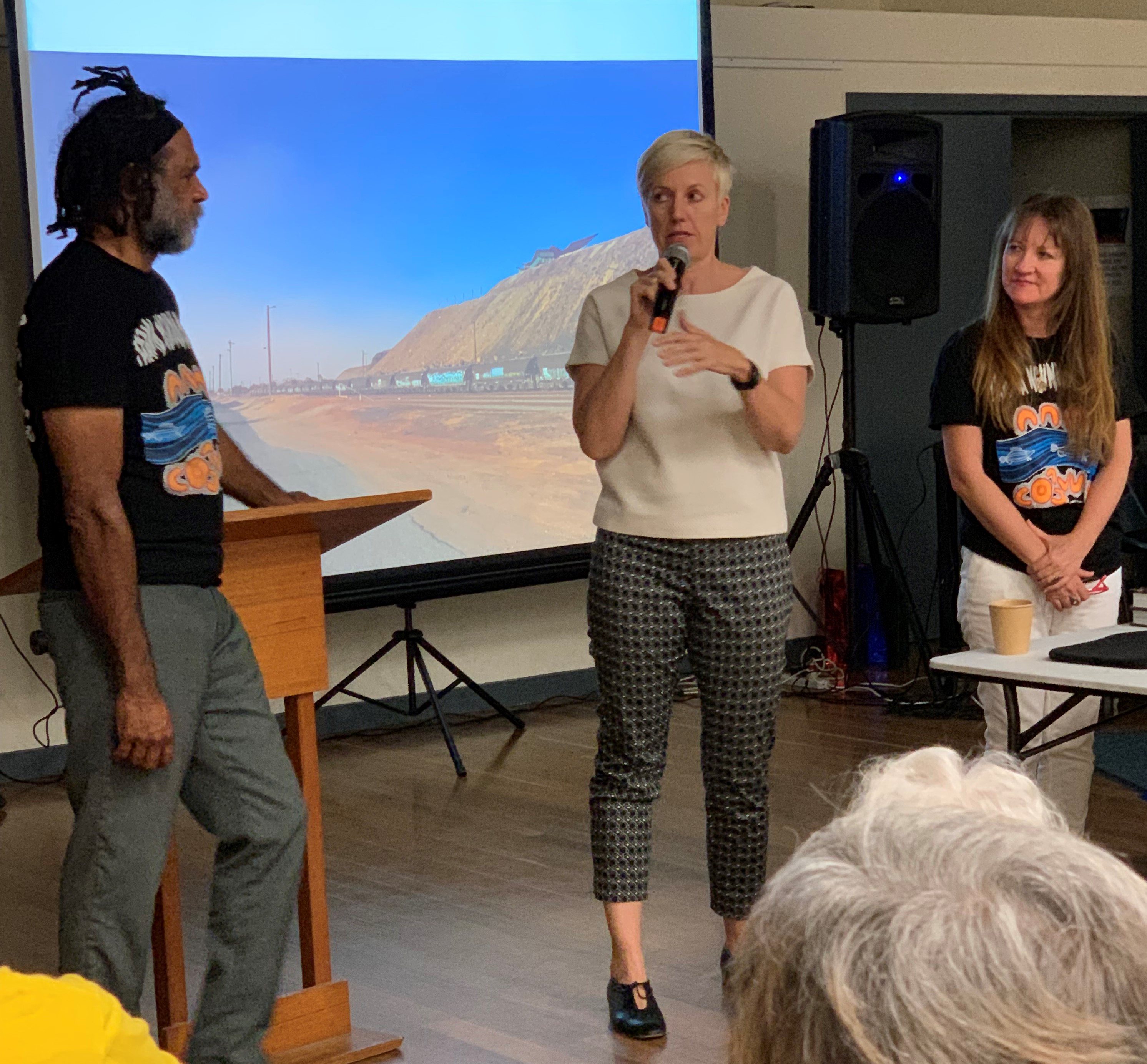 R to L: Uncle Bruce Shillingsworth, Cate Faehrmann MLC and Louise Whelan - photo supplied
by Miranda Korzy
Uncle Bruce Shillingsworth and Aunty Trish Shillingsworth with books presented by author John Ogden