March 3 - 9, 2019: Issue 395

Women In Local Government
This Wednesday, March 6th, the 2019 Pittwater Woman of the Year will be announced by Rob Stokes, Member for Pittwater, at the annual breakfast hosted by Zonta Club of the Northern Beaches* at the Royal Prince Alfred Yacht Club. On Friday March 8th Council, where 7 of the 15 elected councillors are women, will hold their own celebration at Manly.
The International Women's Day 2019 campaign theme of 'Balance for Better' is a call-to-action for driving gender balance across the world.
Balance is not a women's issue, it's a business issue. The race is on for the gender-balanced boardroom, a gender-balanced government, gender-balanced media coverage, a gender-balance of employees, more gender-balance in wealth, gender-balanced sports coverage ...
The first International Women's Day occurred in 1911, supported by over one million people. Today, IWD belongs to all groups collectively everywhere, it is not country, group or organisation specific.
Gloria Steinem, world-renowned feminist, journalist and activist once explained "The story of women's struggle for equality belongs to no single feminist nor to any one organisation but to the collective efforts of all who care about human rights."
The 2019 IWD theme mirrors that of the vision long held by the national Australian Local Government Women's Association (ALGWA) - a 50:50 Vision - A National Program for Gender Equity in Local Government.
The Australian Local Government Women's Association (ALGWA) was created in October 1951, during the Jubilee Year of the Commonwealth of Australia, at a meeting chaired by Dame Enid Lyons, and held in the Canberra Hotel suite of Cr. Violet Lambert of Victoria. Attendees included representatives of women's organisations throughout Australia, several of whom were involved in local government. At the meeting it was agreed that an association of local government women be formed to support women's participation in local government, both as Councillors and officers; it was to be non-party political.
In October 1952 the first Conference of the Association was held in the Sydney Town Hall. The NSW Branch appears to have been established at that time; the Victorian Branch had been established in September, and was to last only until 1956. It was subsequently re-established in 1963.
The 2019 ALGWA National Conference, hosted by the Blacktown City Council in NSW, will be held on the 16/17th May.

This is a generation or two on from Pittwater's own Maybanke Anderson, who, with like minded women, valiantly toiled for decades for women to be able to vote and then, when Women's Legal Status Act was passed on 26 November 1918, for women to be able to stand for election at local government and the Legislative Assembly, practise as lawyers and serve as Justices of the Peace.
Visit: The NSW Women's Legal Status Bill 1918: How The 'Petticoat Interference In Government' Came Of Age - A 100 Years Celebration Of Women Alike Our Own Maybanke Selfe-Wolstenholme-Anderson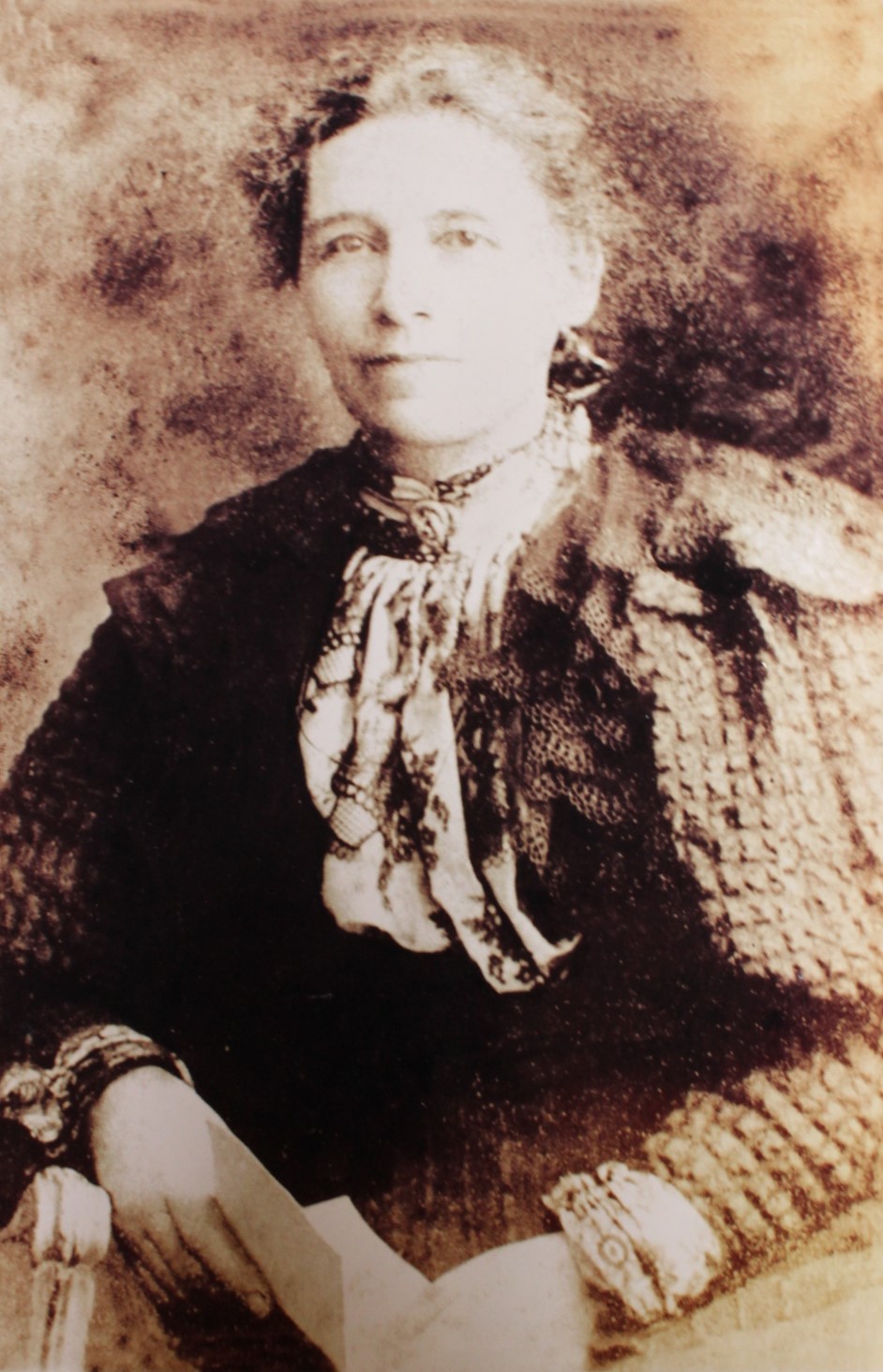 Maybanke, circa 1899-1901 - photo courtesy Jan Roberts and Marjorie Wolstenholme (Harry Wolstenholme's daughter - son of Maybanke)
The first woman elected to the Legislative Assembly (and the second to any Parliament in Australia) was Millicent Preston-Stanley, who held the seat of Eastern Suburbs for the Nationalist Party 1925-1927.
In 1928 Lillian Fowler became the first woman elected to a local council in NSW, becoming an Alder'man' at Newtown Council, supposedly motivated by a run-in with an inspector for nuisances who confiscated her marbles while she played on a public footpath. Lillian is more likely to have been inspired by her father Charles Munro Gill, a Labor League organiser and Alderman for Cooma Municipal Council.
The City of Sydney Council records that;
In 1936, Newtown Municipal Council purchased a former brass foundry on Angel Street in Newtown, to create a park. It was later named in honour of Lilian Fowler, and commemorates her commitment to improving the lives of residents in the inner suburbs of Sydney. The Lilian Fowler Reserve celebrates a tenacious and successful campaigner for social justice whose concerns extended to the needs of all children to have access to local playgrounds.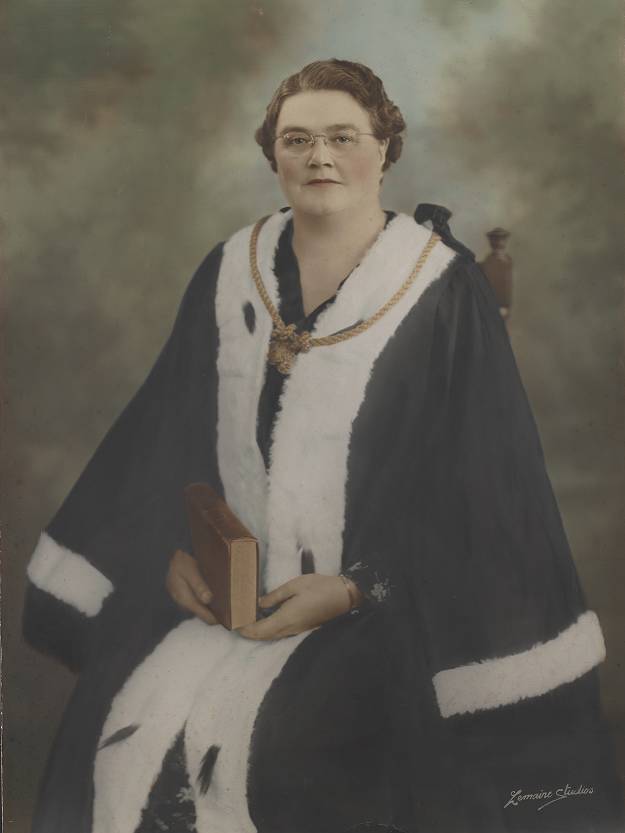 Alderman Lilian Fowler JP Mayor of Newtown c. 1938. Image courtesy State Library Victoria.

Recently Councillor Vincent De Luca OAM asked Council to do a historical display of women that have served in local government in the three council areas, the trail blazers - Beverley Job MBE first woman on Warringah and Deputy President, Jean Hay AM first Female to serve as Mayoress and then Mayor of Manly and longest serving Cr. on Manly Council, Joan Thorburn first Female Mayor of Manly, Patricia Giles OAM, first Female Mayor of Pittwater, and Julie Sutton first Female Mayor of Warringah as well as all the women that have served on the three Councils - there have been quite a few!

Council readily took up the idea and have provided Pittwater Online News with information encapsulated in the Profiles of some of these wonderful women that run below. A few of the Pittwater Mayors and Councillors have already run as Profiles of the Week previously, but some have been asked a few questions this week - to add to the IWD Women in Local Government celebration.
As a lead in to celebrating the lady who will be announced as the Pittwater Woman of the Year on March 6th at Newport, or enjoying the inspirational messages respected journalist Tracey Spicer AM will give as guest speaker at Northern Beaches Council's 2019 International Women's Day Breakfast on Friday 8 March at Manly, a Tribute to a few of the Women in Local Government who have done, and continue to do, great things right here, right now.
These women have served the community for many years in many capacities - they are intelligent, talented, energetic, generous with their time and 'kicking goals' for all women - they are inspiring the next generation to ensure community needs and spirit have a voice.
____________________________
*November 8th, 2019 marks Zonta's centennial anniversary. Visit: https://zonta100.org/
Current NBC Women in government are: Councillors Sue Heins - Deputy Mayor - Narrabeen Ward, Natalie Warren - Curl Curl Ward, Roslyn Harrison - Frenchs Forest Ward, Penny Philpott - Frenchs Forest Ward, Candy Bingham - Manly Ward, Sarah Grattan - Manly Ward, and Kylie Ferguson - Pittwater Ward.
Beverley Job MBE
In December 1953, Beverley Job became the first ever woman elected to Warringah Shire Council.
Beverley's interest in running for local government stemmed from her involvement in the Shire's Health and Building and District Park Committees.
At the time of her election, she had been for 12 years also the official organiser for the Manly-Warringah Ambulance and was "on call" for the Far West Children's Health Scheme "should they need an extra pair of hands in the office".
Describing herself as being in direct contact with the community through her volunteer work, she said: "So I knew a good deal about their footpaths, their roads and their problems and the general feeling was it was time a woman was in council."
A real pioneer, Beverley was elected to Council, along with two men, from a field of 12 candidates without any backing from an organised group. Her campaigning was done with twenty-six photographs placed in shop windows.
"I find this work wonderfully interesting and stimulating," said Beverley.
Beverley first came to public attention in 1940 as Miss Beverley Lane, having written a patriotic song, 'The AIF is Marching On', dedicated to her four brothers and other Australians who were on active service during World War Two.
Beverly Job Park is on the corner of McIntosh and Victor Rd Narraweena and honours her contribution to our community and to Local Government.
From the pages of the past:
COUNCILLOR JOB IS ALSO A HOUSEWIFE
A 35-YEAR-OLD pint-sized Deewhy housewife, who rides a motor scooter, says, "I can't just sit and do nothing."
So, as well as running her own home, Mrs. Cecil Job is Councillor Beverley Job-the only woman, and the first ever, on the Warringah Shire Council; she is official organiser for the Manly-Warringah Ambulance, and she's ''on call" should the Far West Children's Health Scheme need an extra pair of hands in the office.
The wife of a police sergeant, who is at present a patient in the Coast Hospital, Mrs. Job became an organiser for the Ambulance 12 years ago, and that took her into the council chambers.
"I am in direct contact with 3,000 people a year," she said yesterday. "So I knew a good deal about their footpaths, their roads and their problems, and the general feeling was that it was time a woman was in council."
And Mrs. Job was elected with two men-from 12 candidates-to B Riding of the shire, without any speechmaking, or any backing from an organised group.
("Politics have no place-for me, anyway-in local government," she says.)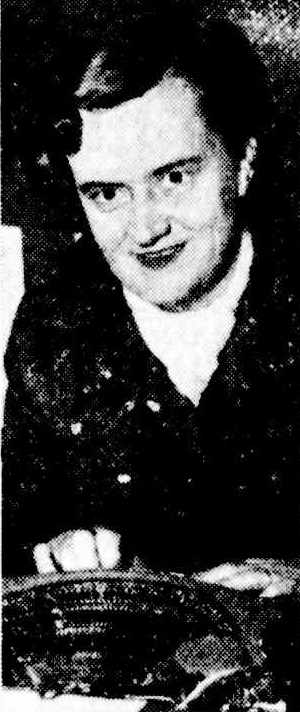 MRS. CECIL JOB.
All her campaigning was done with 26 photographs of herself, pinned up in shop windows. The photograph showed Mrs. Job in the uniform, with a small forage cap, that she wears while she does her ambulance work.
"Many people didn't know my name," she said, "but they all knew the cap."
As well as being a councillor, Mrs. Job is on the 104 square-mile shire's health and building and the district park committees.
Hers is a tight schedule with at least one night a week at a council meeting, hours of daylight spent on council correspondence and inspections, maybe two or more days of a week spent canvassing for the Ambulance.
"You see," she said, "the Government grant and the council subsidy cover just two weeks' expenses for the Ambulance-and there are 50 more weeks in the year."
Nevertheless, Mrs. Job says, "My home comes first-my husband and nine-year-old John, who goes to school at Deewhy.
"But I must be occupied," she adds, "and I find this work wonderfully interesting and stimulating."
COUNCILLOR JOB IS ALSO A HOUSEWIFE (1954, September 23). The Sydney Morning Herald (NSW : 1842 - 1954), p. 8 (Women's Section). Retrieved from http://nla.gov.au/nla.news-article18444456
_____________________________________________

Agnes Mary Ambrose
On Tuesday 26 August 1958, Agnes Mary Ambrose was sworn in as the first female Alderman of Manly Council, after winning a by-election.
Mary served on Council for eleven years.
She was also president of the Manly branch of the YWCA for a number of years.
The former Mayor of Manly, Alderman Iles, said of her:
"In the sphere of local government, Alderman Ambrose accepted full responsibility to the electors in the way she represented council as a delegate to the many conferences, including that conducted each year by the women in local government; as an observer to the conferences of the Local Government Association, the Northern Suburbs Municipal and Shire Assembly; Manly-Warringah Parks Joint Committee; Manly Art Gallery and Historical Collection; Manly Library Committee before it became a committee of Council; and the Council of Social Services of NSW. Few Aldermen have served on so many sub-committees of this council. Her untimely death has left a great void in the ranks of enthusiastic community service and charity workers."
Mrs Ambrose died at Manly Hospital on August 19, 1969, and was buried in Manly Cemetery.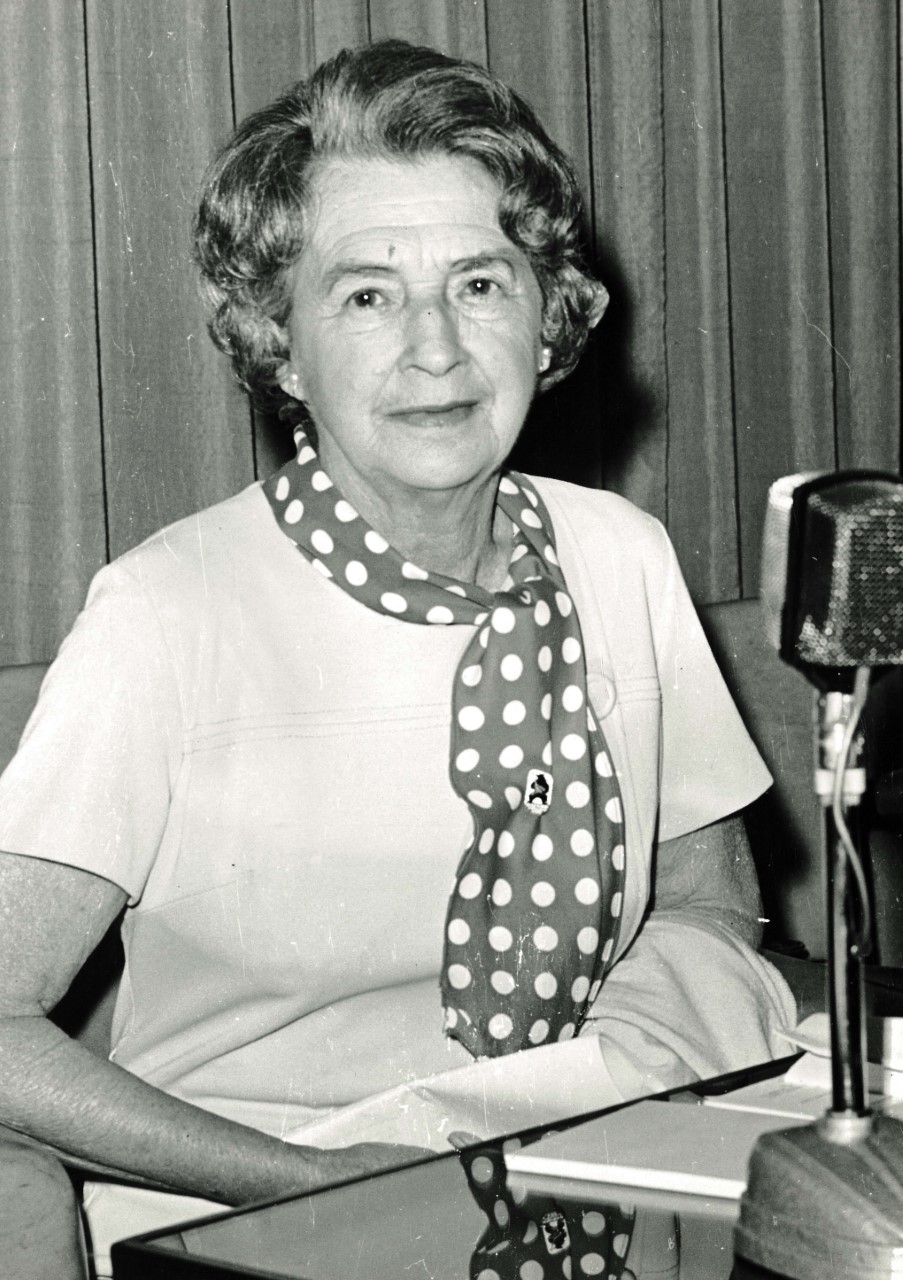 Alderman Agnes Ambrose
_____________________________________________

Joan Cooke
Joan Cooke was rightly described as a 'trail-blazer' in a wide range of fields, including local government.
During World War Two, Joan was only the second woman in the southern hemisphere able to calibrate radio transmitters for the AIF and RAAF.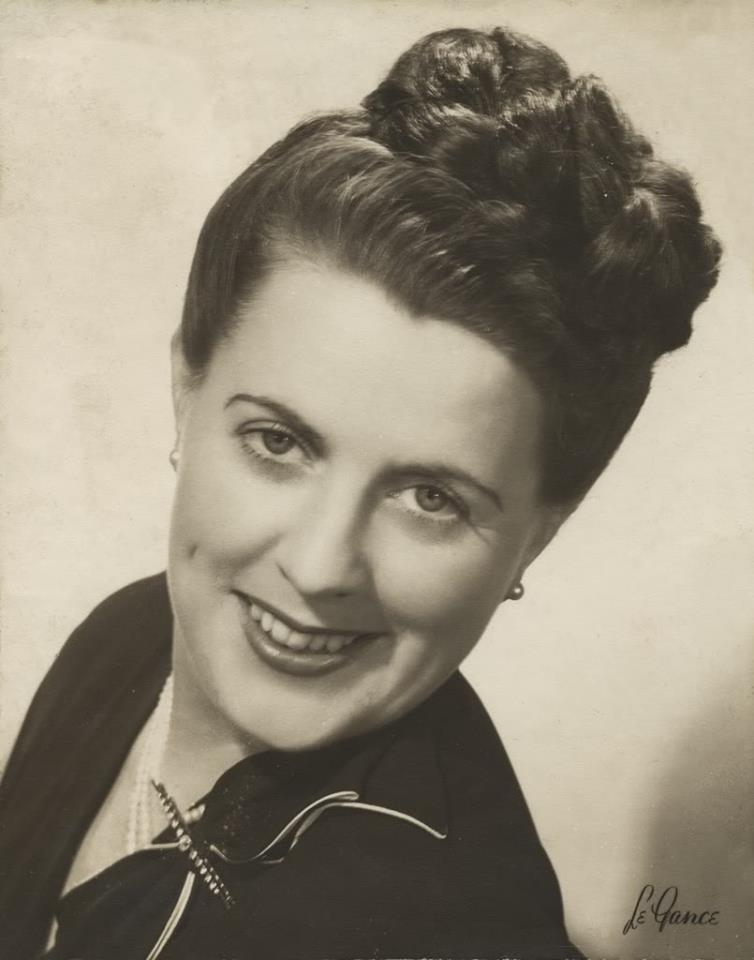 Joan Cooke publicity photo from the 1940's.
A critically acclaimed soprano throughout the 1940s, she appeared with the Humphrey Bishop Company and Jim Gussey's ABC Dance Band. Joan's recordings are held in the national archives.
Joan and her husband Jim were also successful in business, opening one of the first 'hip' rock-and-roll inspired restaurants and coffee lounges, 'Cha Chas' in Condamine Street, Balgowlah, and later the 'Coffee Pot' in Darley Road, Manly.
The coffee lounges became popular with local business people and others interested in community affairs, giving Joan a taste for politics.
Joan became a member of the committee promoting the 'Yes' case in the 1967 referendum which gave Aboriginal people the vote. She also played a leading role in setting up the Community Aid Bureau.
On her second attempt, Joan was elected to Manly Council in 1968, serving three years.
Tragically, it was during her first term on Council that Joan's husband was killed in a road accident in Newcastle in 1970.
Joan was made Deputy Mayor of Manly in 1971, the first woman to hold the position in the Council's history. However, she left Council that year before contesting an election again in 1980.
Joan subsequently served as Mayor in 1987 and 1989.
Among her most enduring legacies from that period was the rebuilding of the 1918-era Queenscliff Bridge, replacing it with today's modern Stuart Somerville Bridge which spans Manly Lagoon.
Joan also oversaw the completion of a second stage in the plaza closure in The Corso in Manly and was also active in opposing overdevelopment in the Manly area, helping set up the influential 'Residents and Friends of Manly Group'
Joan retired from Council in 1990. She passed away in February 2001, aged 80.
Former Mayor Joan Cooke (nee Boots) singing on radio live in the 1940s on the ABC radio programme 'The Humphrey Bishop Cavalcade', accompanied by a sequence of remarkable photographs - on YOU TUBE HERE
Former Mayor Joan Cooke (nee Boots) singing 'Burlington Bertie' on radio live in 1945, as part of a novelty set - on YOU TUBE HERE
In the national Film and Sound Archive, there a number of references to the Humphrey Bishop Company in this catalogue… file:///C:/Users/chris.parsons/Downloads/nfsa_radio_series_collection_amended.pdf
An instrumental track by Don Burrows who was a member of the Jim Gussey ABC Band… https://www.nfsa.gov.au/collection/curated/just-beginning-don-burrows-quartet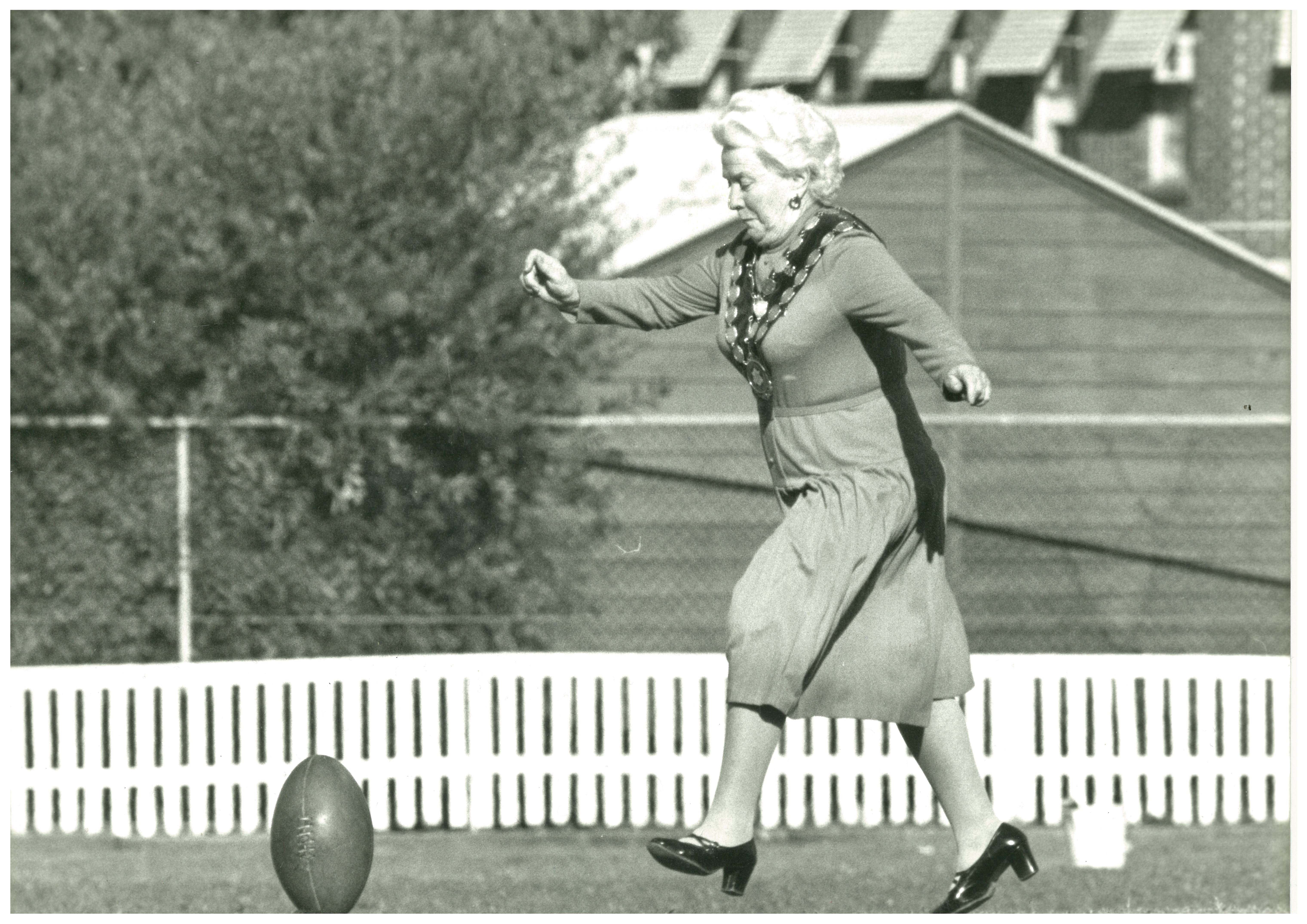 _____________________________________________

Joan Thorburn OAM
Joan Thorburn was born at Manly and lived at Dee Why and Freshwater before moving to Balgowlah Heights in 1962.
Prompted by her interest in community organisations and life-long family involvement in local government (her father was a Warringah Shire Alderman), Joan stood for Manly Council and was elected in 1973.
She became Mayor in 1978, the first woman Mayor of Manly, remaining in that office until September 1983 and continuing to serve on Council until 1995.
The first Chairperson of the Manly Sister Cities Committee, many people came to remember Joan best for her life-long efforts to foster good relations between the peoples of Australia and Japan.
This included establishing sister-city and friendship relationships with two Japanese cities, Taito-ku (1980) and Odawara (1989) and supporting student exchange programs.
What makes that so noteworthy was that her husband, Colin, had been a prisoner of the Japanese during World War Two and Joan herself volunteered in the war effort.
Joan played an integral role in having The Corso converted to a pedestrian plaza, established the Manly Tourism Committee and was successful in securing a grant to renovate, improve and have a Museum wing added to Manly Art Gallery, among many other achievements.
In 1996 Mrs Thorburn was awarded the Medal of the Order of Australia for her services to local government and also a Federation Medal.
Former Council General Manager Wayne Collins, who worked with Joan throughout her long service on Council, said of her:
"She was incredibly active. She generated true loyalty among people and was a wonderful person to be involved with."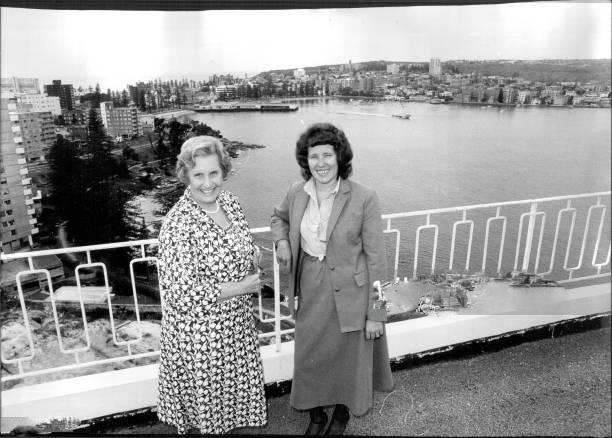 Two women who run Manly - Alderman Joan Thorburn, Mayor and Deputy Mayor Alderman Judy Mellowes at Manly - Getty Images/Fairfax archives

_____________________________________________

Judy Mellowes
In September 1984, Judy Mellowes became the second woman to be made Mayor of Manly.
Born in the United Kingdom, Judy and her husband Mike immigrated to Australia in 1962, eventually settling in Manly, where their three children were born.
A school teacher, Judy became interested in local government in the early 1970s when she lived on the Eastern Hill, and a citizens' action group was formed to try to prevent high rise development in the area. She founded and edited a monthly bulletin dealing with community issues.
In 1976, Judy contested a by-election and topped the poll to be elected to Manly Council.
She subsequently served as Mayor of Manly from 1984 to 1986.
During her time in Council, she campaigned to have the problem of outfall onto Manly's beaches from the North Head sewage treatment works fixed, prevent overdevelopment, promote the tourist industry in Manly and addressed anti-social behaviour at local entertainment venues.
Judy once told radio-interviewer Jane Singleton:
"Alderman is an ancient and honourable title. I'm very happy to bear it."
_____________________________________________

Julie Sutton
On 20 September 1980, Julie Sutton, a high school languages teacher, became the fourth only female Councillor elected to the former Warringah Shire Council.
A tireless worker, Julie became involved in many Council Committees and notably the Forest Community Association whose work resulted in the establishment in 1985 of the Forest Community Centre, The Glen Street Theatre, and the creation of Garigal National Park.
In September 1987, Julie was elected as Deputy Shire President going on complete a further three terms in that role.
From 1983, following the passing of the Local Government Act 1993, Warringah Council dropped the term 'Shire' and Shire Presidents became Mayors
Subsequently, Julie was elected Deputy Mayor for 1994 and 1995.
Then, on 19 September 1995, Julie was elected 'Her Worship the Mayor of Warringah Council', becoming the first female leader of the Council.
Julie was re-elected to Council for her final four-year term on 23 September 2008, making her the longest-serving member of the former Warringah Council.
Mayor Regan noted her final meeting as a Councillor by saying:
"Councillor Sutton has only ever missed one Council meeting since she joined Council in 1980 – this is quite a remarkable testament to her work ethic and commitment to her role as a Councillor."
"Councillor Sutton will, of course, be fondly remembered for her epic contribution to this community by our local MPs, former Councillors, staff and the residents – she has worked incredibly hard and achieved a great many things."
_____________________________________________
Patricia Giles OAM
Patricia Giles was the longest serving Mayor of the former Pittwater Council, completing seven terms from 1997 to 2004. She also served as Deputy Mayor for four terms from 2005 to 2009, only retiring in 2012 after more than 25 years of involvement in local government.
During that time, Patricia held positions on numerous committees and task forces including as Chairperson of the National Parks and Wildlife Advisory Committee, a member of the Bicentennial Environment Committee, the Local Government Association Land and Environment Taskforce, the Minister's Migration Taskforce and the New South Wales Local Government Advisory Group.
On Australia Day in 2006, Patricia was awarded the Order for Australia Medal for services to local government and to the community of Pittwater.
In 2007, she received the Emeritus Award at the Local Government Council as well as the Manly Daily Centenary Medal for service to the community.
Patricia's legacy includes the upgrade to Mona Vale Hospital from 1997, along with saving of the Warriewood-Ingleside escarpment.
She also led the fight to create a regional park at Winnererremy Bay, which was subsequently turned into a large reserve, and she was active in saving Bicentennial Park at Mona Vale.
From Trish Giles 2012 Profile:
You have worked hard for decades serving the community; what led you to do this?
Before building on the Pittwater Grove Estate I had no interest in Local Government. I had six children two sets of twin boys and two girls. I taught yoga. I also ran my own opal jewellery business. When I moved to Mona Vale with my husband there were threats to Winnererremy Bay, *Lot 100 Mona Street, and to our local reserve. I formed a group called the Pittwater Grove Residents Group and became the President. I have never stopped campaigning from that time on. I met Sir Edward St. John (Former Warringah Federal MP) while working. He said "Be true to yourself, vote with your heart and never blindly follow the party line."
My motto was "From the community, for the community."
I helped make a little reserve into a Bicentennial Park (Mona Vale). Helped save Winnererremy Bay. Helped stop the proposed medium density development on flood-lands (Lot 100) before I stood for Council.
A lot of the campaigns you've worked at have involved keeping or setting aside areas for parks for people and protecting pristine environments. Why has this been so important to you?
It seemed to me that forming Pittwater Council was a wonderful opportunity to save many of our pristine bushland areas for future generations. As each area was threatened I sought staffs help to work out a way to save them. Much of the Warriewood escarpment was in private ownership. Winnererremy Bay was owned by the government. Currawong was in private ownership. If each of these areas were developed Pittwater would be a different place. Today I am so proud of what this council and the Community have achieved. I am glad to have been able to influence these outcomes.
What are three of your most memorable experiences from your time as a Cr. and the longest serving Mayor of Pittwater?
As Mayor I was thrilled when the first new council in 100 years won the AR Bluett Award as the best and most progressive Council in NSW. In 2006, on Australia Day, I received the Order of Australia Medal or OAM (for service to her local government and to the community of Pittwater). That was a great thrill. (Commonwealth of Australia Gazette 26.6.2006)
My biggest thrill was to help save Winnermerrery Bay from medium density development. I credit our General Manager Angus Gordon for coming up with the solution. We sold off our waterfront depot and paid 4.5 million to the government to purchase the bay as they had planned to develop it for medium density, which would have been a disaster. It is now a much loved regional park with a fabulous playground and kiosk.
From December 2012:
RESERVE RENAMED AFTER PATRICIA GILES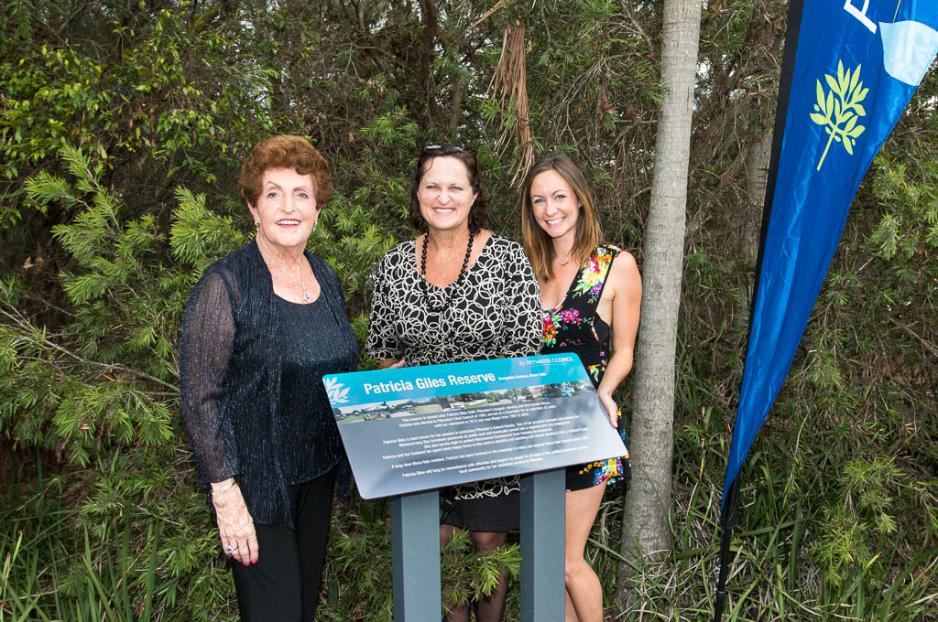 Patricia Giles OAM with Trina Moyes and granddaughter Angela Hubbard. Picture by Michael Mannington.
RESERVE RENAMED AFTER PATRICIA GILES
Pittwater's longest serving councillor and first female Mayor Patricia Giles OAM was honoured on Thursday 20 December by having one of Pittwater's reserves named after her. The former Bangalow Reserve at the corner of Bassett Street and Bangalow Street Mona Vale will be renamed Patricia Giles Reserve. The greening of Bangalow Reserve was a particular personal triumph for Patricia and her husband Ian, spending countless hours weeding, mulching, planting and nurturing the native gardens.
Mayor Jacqui Townsend said Bangalow Reserve was one of Pittwater's open space areas that had directly benefited from Mrs Giles' passion for the local environment.
Patricia Giles was elected to Pittwater's first Council of 1992 and served as a Councillor for an unbroken 20 years until her retirement in 2012. She was Pittwater's Mayor from 1997 to 2004 and was awarded Order of Australia Medal for outstanding service to the community in 2011.
"Patricia has worked tirelessly over the decades to protect Pittwater's natural beauty and to stave off inappropriate development," the Mayor said.
Mayor Townsend said one of Mrs Giles greatest achievements was seeing the Winnererremy Bay foreshore preserved as public land and eventually turned into the highly popular regional park and playground it is today.
"She also led the fight to protect Warriewood escarpment from housing development and its subsequent acquisition to form the 70 hectare Ingleside Chase Reserve," said Mayor Townsend.
Mayor Townsend said that Mrs Giles would be long remembered with affection and respect by people on all sides of the political spectrum and the local community for her dedicated service to Pittwater.
Pittwater Forever
I wanted to leave a legacy for future generations
From Barrenjoey Lighthouse to Narrabeen Lagoon
From West Head to the untamed shores of Pittwater
Where Captain Authur Philip saw our potential so soon.
The areas protected are not just for our lifetime
But for children yet to be born.
Pittwater Council was formed through blood, sweat and tears,
Mighty warriors ignored the scoffers scorn.
After 20 years what are our achievements?
What has the first council formed in a hundred years done?
Every cent raised in Pittwater spent in Pittwater
Gaining more than 120 hectares of public land since we first began.
Winning The Bluett Award in 2006 as the best and most progressive council in NSW
We realised we were on the right track and we would never fail
We saved the Warriewood Wetland and the Escarpment
Selling our depot to purchase Winnererremy Bay.
The government had decided to sell the land for medium density housing
The twenty hectares is a beautiful Regional Park today
The fight for Mona Vale Hospital and Currawong still fresh in our minds
The Narrabeen Indoor Sports Centre, Mona Vale and Avalon libraries
Were achievements not far behind.
You can see why I feel justifiably proud
Of what a new council can do.
We have wonderful professional staff and councillors
But the key ingredient in the mixture was you.
Our fabulous residents and our volunteers backed us all the way.
Pittwater is protected for the future and for that I thank God every day.
Pittwater is a piece of paradise, that is easy to see.
Looking back more than twenty years has been a privilege and a pleasure for me.
by Patricia Giles OAM
_____________________________________________

Lynne Czinner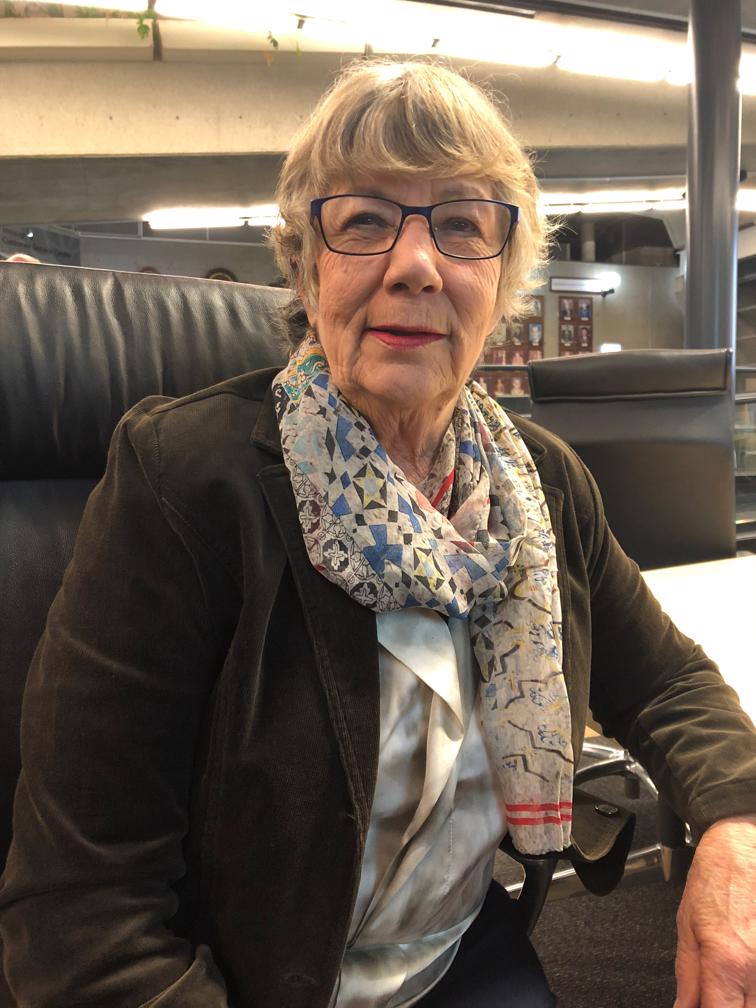 Lynne Czinner was elected on to the first Pittwater Council in October 1992 representing South Ward, serving consecutive terms until 2008.
Lynne served as Deputy Mayor to former Mayor Patricia Giles for four consecutive terms, from 1998 to 2002 and was herself voted Mayor of Pittwater in April 2004.
Cr Lynne Czinner becomes Pittwater Mayor
Councillor Lynne Czinner was voted Mayor of Pittwater Council in April 2004. Cr. Czinner served as Deputy Mayor to former Mayor Patricia Giles for four consecutive terms, from 1998 to 2002. She was elected on to the first Pittwater Council in May 1992.
Mayor Czinner said then;
"I am committed to protecting our natural environment and lifestyle, promoting ecologically sustainable development in Pittwater, and to providing walking and bike paths as well as recreational facilities for all ages. I believe we have a very strong environmental team who will achieve great things for Pittwater. I am available and open to listen to any ideas or issues residents may have with Council. We will get back to the "grass roots" of the people to really reflect the desires of our residents – consulting with them, talking with them and finding out what they want. All Councillors will be out and about – they are your conduit to good local decision-making."
Other councillors elected to the central ward were:
GILES, Patricia
BUTLER, Rex
TREHARNE, Ian
From Pittwater Offshore Newsletter - Volume 6, Issue 54; April 2004. Retrieved from https://ymlp.com/zRQt9a
Lynne distinguished herself by her commitment to protecting our natural environment and lifestyle, promoting ecologically sustainable development in Pittwater, and to providing walking and bike paths as well as recreational facilities for all ages.
Lynne was also Director of North Sydney Waste Board, Secretary of Sydney Coastal Council, represented Pittwater on the Kimbriki Committee and was a strong supporter on the Peninsula Music Club.
Lynne served on the EPA's Beachwatch/Harbourwatch and Catchment Management Committee, along with a range of Council committees, including the ACCESS, Bushland and Estuary Management, Heritage and Bicycle Committees.
Why did you stand to represent residents in local council to begin with?
I ran for Council to try to get the best outcome for people of Pittwater, the South Ward and in particular planning of the new suburb of Warriewood, given the land release was announced soon after the creation of the new council. Did I succeed? The people who have moved to Warriewood seem to think so and judging from feedback the people of Pittwater want their local Council back. The Northern Beaches Council is not a local Council but rather a regional Council too far removed from locals communities.
What does local government mean to you?
Local Government is "government" for the local area by local people who have an affinity with and know what is important to their local community.
_____________________________________________

Julie Hegarty
Julie was first elected to Pittwater Council in September 1995, served for 21 years as an elected member of Council, including as Deputy Mayor in 1998 and 1999.
A successful local businesswoman, Julie brought a wealth of experience to Council, having been at times on the Board of Local Government NSW, a Member of Geographical Names Board and Chair of National Parks, Wildlife Advisory Council and Sydney Water Community Consultative Committee.
She sat on the Public Libraries Consultative Committee and on the Board of Pittwater RSL, among many other important roles.
At Pittwater Council, she showed a keen interest in traffic and transport issues, the development of Warriewood Valley and Ingleside, protection of the environment including management of our beaches and waterways, encouraging sporting and recreational facilities and effective management of development plans.
Why did you become involved in Local Government?
By default really. My husband, at that time, and I were doing a development at North Narrabeen and whinging as so any of us can when going through the process of doing this and they're not getting their own way with Council. All our friends said 'you should stand'.
My daughter's father said 'I'm too busy you will have to' – I said 'ok', and off I went.
I walked around every night, with Monique my eldest daughter in a pram, feeding her and talking to people, visiting shopping centres to speak to people.
I was successful and was elected. The General Manager at that time rang me on Sunday night to congratulate me and tell me the first Meeting was the following night.
I had never been to a Council Meeting before, I had no idea about anything to do with such proceedings. My learning curve was very steep.
What, to you, are the most important aspects to be maintained in a community to keep it a community?
Keep it local. Pittwater has often said 'we're unique in Pittwater'. I think every area is unique in a different way. Understanding that uniqueness, understanding the people that make it unique is vital. In Pittwater the environment is really important to the people who live here, the development that fits in with the environment rather than the environment trying to fit around the development.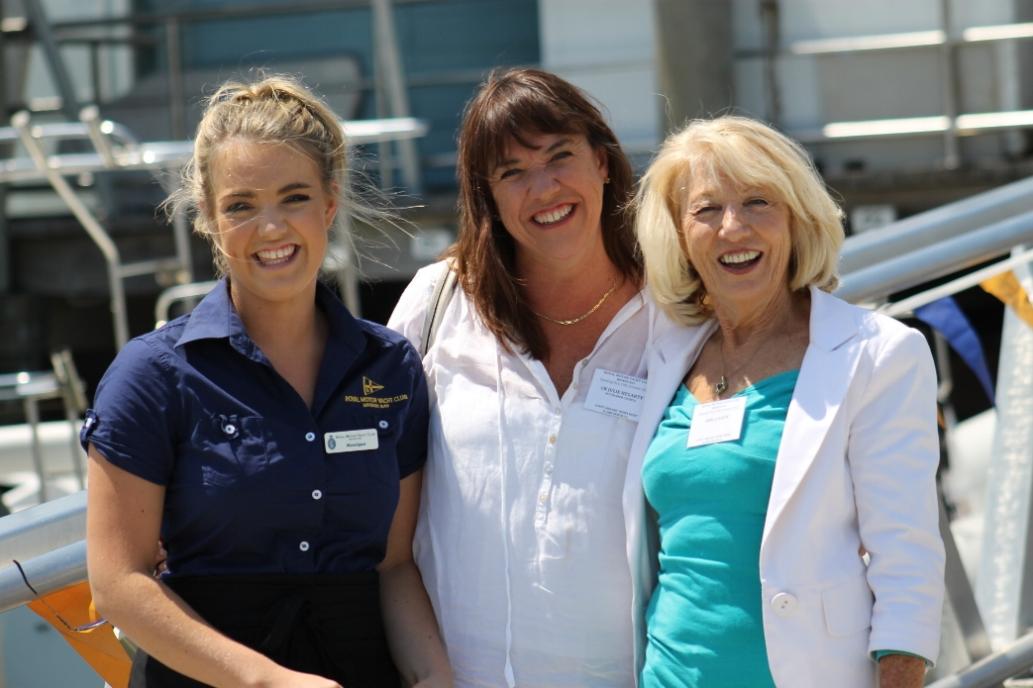 Julie with eldest daughter Monique and her mum
_____________________________________________
Shirley Phelps OAM
Shirley was elected to Pittwater Council in September 1995 and served two terms, and was Deputy Mayor in 1996 and 1997.
Shirley almost immediately joined the Steering Committee, helping bring about the Northern Beaches Indoor Sports Centre at Warriewood which was opened in 2001. Shirley was appointed the facility's President and Chairperson of Directors, overseeing its expansion of amenities and services during subsequent years.
While on Council, she also taught the Owner Builder Course at TAFE Colleges for more than six years, helping owner builders long after they graduated from the course.
Shirley campaigned to prevent overdevelopment in the Pittwater area and for those interested in cultural and creative pastimes.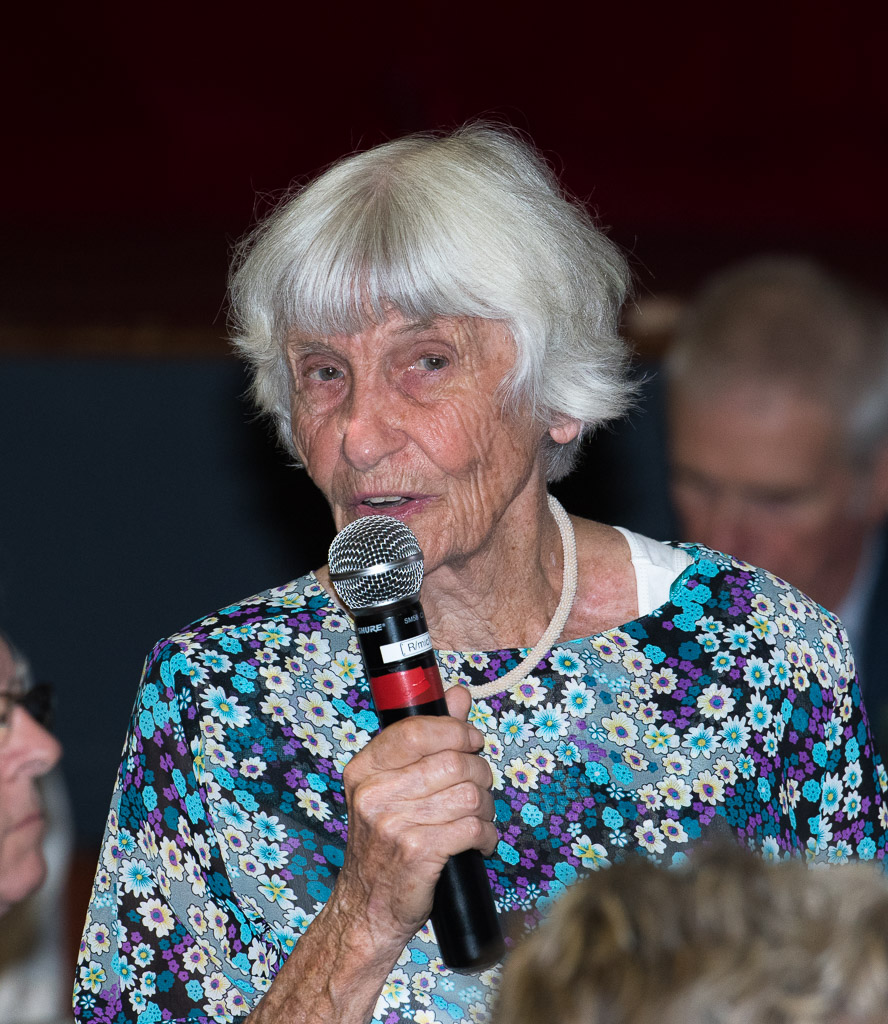 Former Pittwater councillor Shirley Phelps OAM
_____________________________________________
Jacqueline Townsend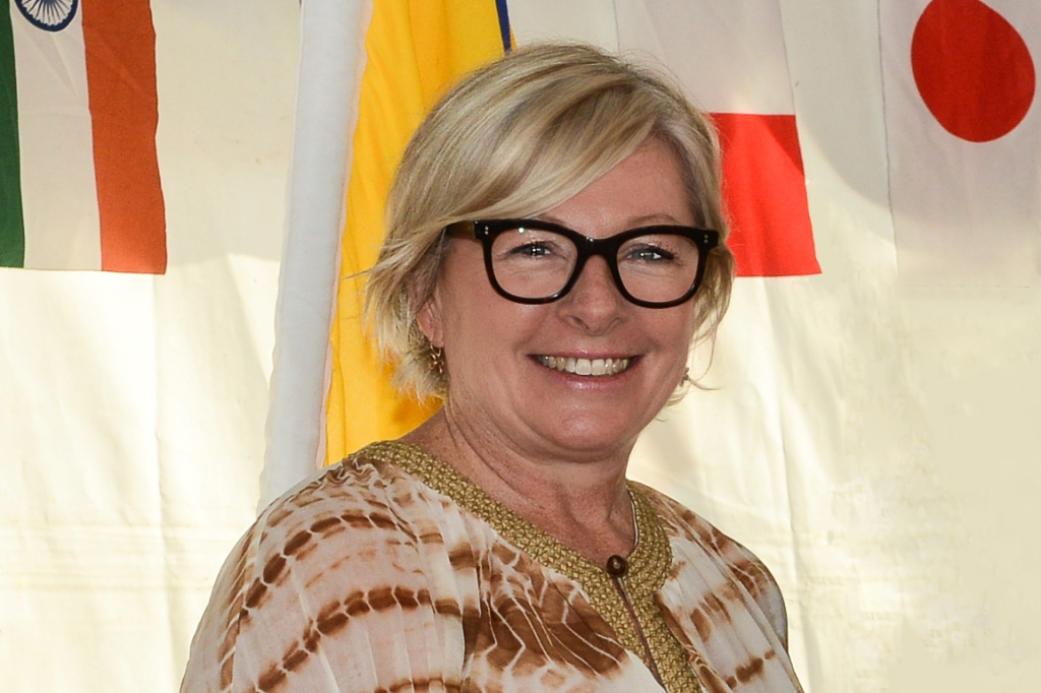 Jacqueline was the Deputy Mayor of Pittwater from 2009 to 2011, and Mayor from September 2012 to 12 May 2016.
Jacqueline first became part of the Pittwater community when moving there with her family in 1994, establishing a successful legal consultancy with a particular interest in environmental law and planning, and worked as a lawyer with the State Government and was a member of the Law Society.
After moving to the Pittwater area, Jacqueline soon became involved in local action groups like Life Education, Narrabeen Lagoon Floodplain Risk, Elanora Bush Care and Sydney Coastal groups.
As Mayor, she led the review by Council of all community engagement and meeting policies, and her love of the bush and the beach, plus her participation in the Elanora Heights Bush Care group, ensured she was passionate about maintaining the natural environment of Pittwater.
Jacqueline was an advocate for better public transport and initiated masterplans for Pittwater, Mona Vale and Kitchener Park. The skate park she had built at Mona Vale is still widely enjoyed.
_____________________________________________

Sue Young
Sue obtained a Bachelor of Pharmacy degree from Sydney University. She worked in community Pharmacies on the Peninsula for over 25 years. Volunteered in Jakarta for a not for profit organisation supporting people with disabilities in Jogjakarta. Sue was a Pittwater Council Councillor from 2012 until forced Council amalgamations in 2016. Sue is currently a committee member of the Newport Residents Association and Save Our Councils Coalition.
Why did you stand to represent residents in Local Government?
I stood for Local Government to represent the local community.
What does Local Government mean to you?
As well as providing services and facilities that meet the needs of the local community, Local Government, after meaningful consultation with the community, should adopt policies and strategies that provide a framework to maintain and enhance the local character of the area, be financially sustainable, support appropriate development, conserve heritage, protect the environment, have good governance and processes, be transparent and act in the best interests of the local community.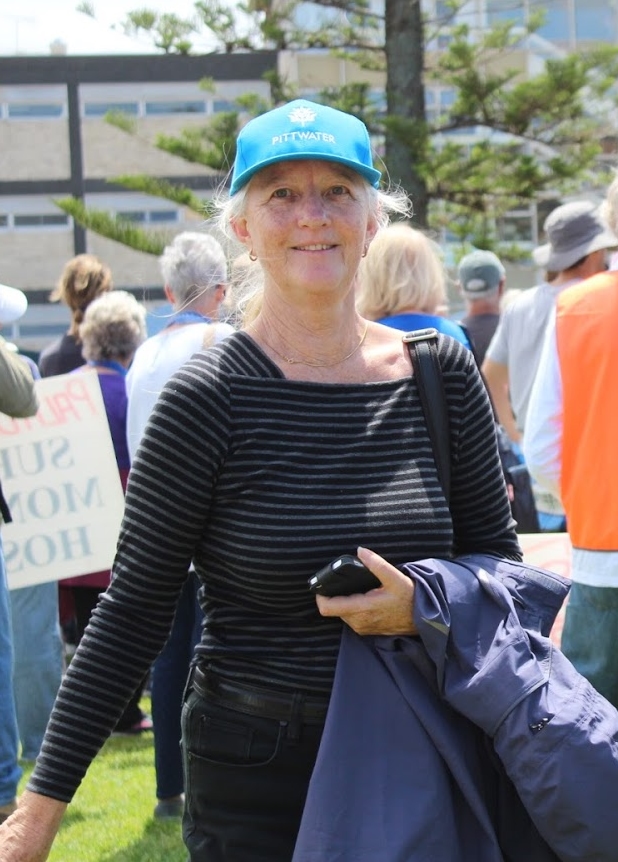 _____________________________________________

Candy Bingham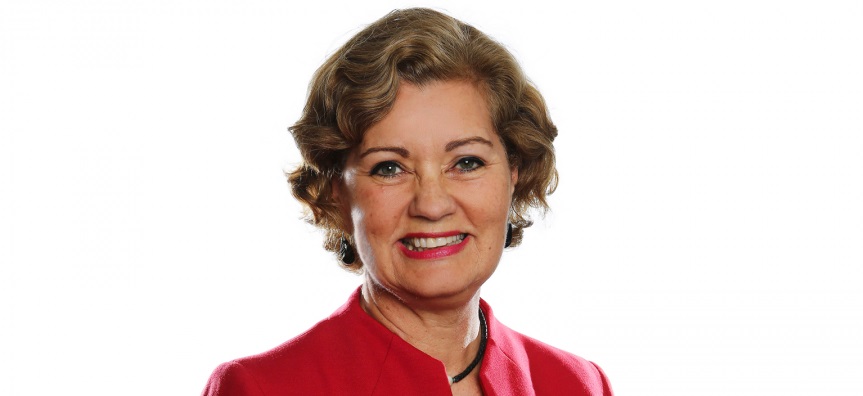 Candy Bingham was elected the first Deputy Mayor of the newly formed Northern Beaches Council in September 2017. However, Candy's experience in local government goes back many years.
An accomplished businesswoman with 30 years of management experience including running her own public relations agency, Candy is also the author of five books including the Australian and New Zealand public relations manual which is the recognised text for public relations in both countries.
A third generation Manly resident, a profile of Candy appeared in the Manly Daily in April 1976 shortly after she was appointed publicity consultant for tourism promotion of Manly.
Her agency Tymson Communications has served a wide variety of clients including major corporations, not-for-profit organisations, medium-to-small businesses and government authorities.
She was Lady Mayoress of Sydney from 1989 to 1991 when her husband, Jeremy Bingham, was Lord Mayor and she was elected to Manly Council in 2012, serving until 2016.
During that time, Candy was active on numerous Council committees such as Waste Management, Arts and Heritage, Audit and Risk, Community Safety and Public Domains.
She also worked on fundraising committees for the Manly Women's Shelter, Manly Rotary and Pioneer Clubhouse and was head of fundraising for the 'Save our Sea Nymph's project to reinstate the iconic Oceanides sculptures at Fairy Bower Pool which were destroyed by storms in June 2016.
Candy holds a Master's Degree in Human Resource Management and Coaching from Sydney University.
_____________________________________________

Kylie Ferguson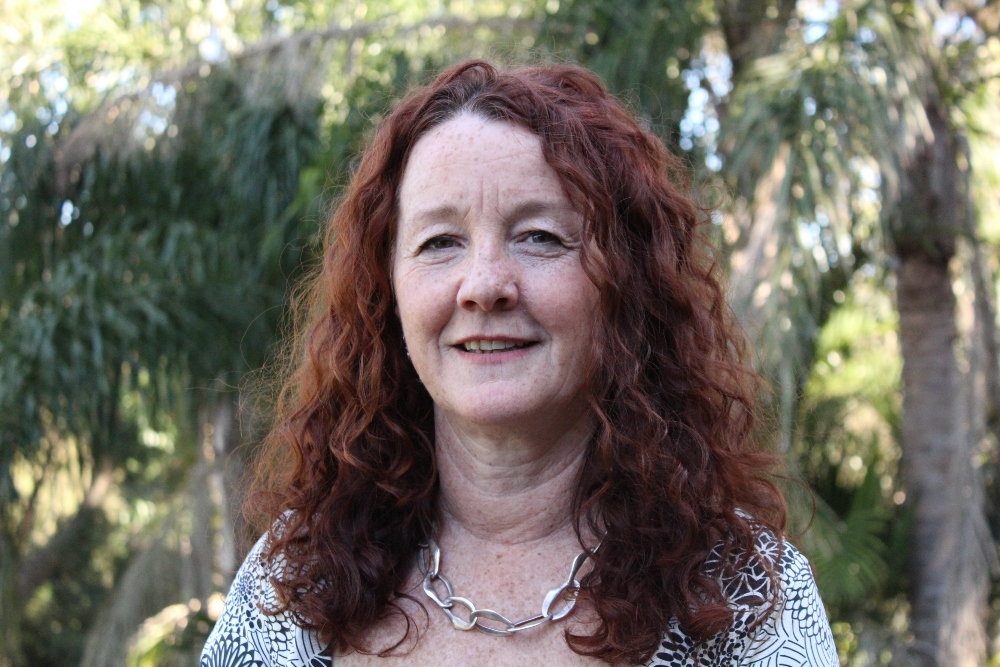 Kylie Ferguson was the former Deputy Mayor of Pittwater Council from 2013-2016 having served as a councillor from 2012. Prior to joining Pittwater Council, Kylie had a 30-year career spanning the financial/stockbroking, hotel/travel and logistics industries and she has diplomas in marketing and human resources.
Kylie is also a director of charitable organisations Easylink and Eurobodalla Homes and has memberships with Katandra Bushland Sanctuary and Mona Vale Hospital Auxiliary, as well as being Patron of Whale Beach Surf Life Saving Club.
Why did you stand to represent residents in local council to begin with?
Following a career in finance, hotel and logistic industries, I found I became more and more interested in what was happening in my local community. When an inappropriate development was lodged that impacted myself and my neighbours, I thought I needed to do something and not sit back and wait for somebody else. I soon found myself encouraging my neighbours to fight the development and to lobby people in the local community for their views, opinions and assistance. This taught me a lot about what drives Local Government and the decision process, what they go through as well as the challenges they face, with urban development.
Having lobbied hard with the Council to reject the development, we soon found ourselves in the Land and Environment Court, again I learnt more during this process. We eventually won and we were able to maintain the environment around us and not long afterwards I was asked to consider running for local Government. After giving it due consideration, I felt I could provide assistance to the community if I ran.
Having raised two young boys, I knew what it was like to have services and facilities around that helped them remain within the community. On the other side, with ageing parents, I was also aware of things you also need within the community.
My passion and desire is to do things for the whole community and having being elected to the former Pittwater Council in 2012, this has given me the opportunity to serve them. In September 2013 I was elected as Deputy Mayor, a position I held until amalgamation in May 2016. In September 2017 I was elected to the Northern Beaches Council.
I have always loved engaging with people, that's what helped me get into Council and have continued to do this during my term. It does not matter which demographic, the young, the elderly, community groups or charities - I want to engage with them all, to ensure that whatever we do it is best for the whole community.
It is a lot of work, but I love engaging with people and giving back to the community.
_____________________________________________

Sue Heins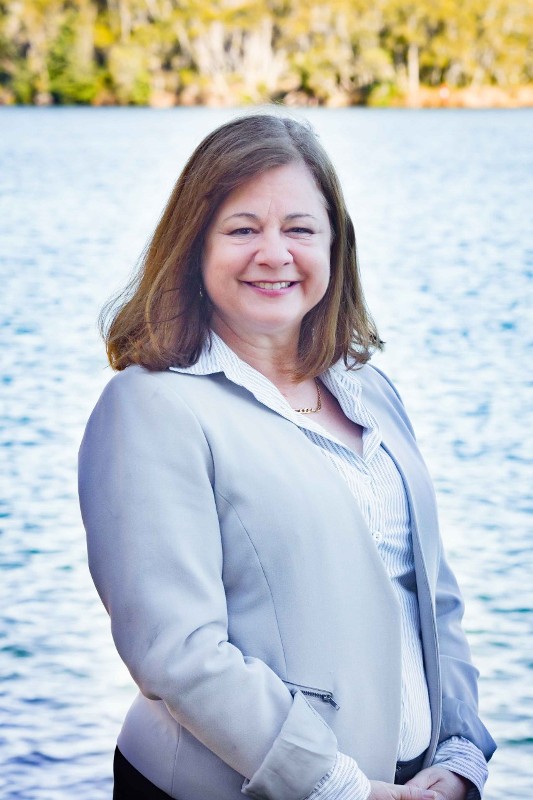 The second Deputy Mayor of Northern Beaches Council, Sue is also a former Deputy Mayor of Warringah Council, former President of Warringah Chamber of Commerce & Industries, a past Director of Business Education Network and is currently a board member of Manly Warringah Women's Resource Centre, which provides refuge for women and children escaping domestic violence via two refuges.
Having lived the Northern Beaches for more than 20 years, Sue has chaired and worked on a range of committees for Council including Audit and Risk, the Active Connected Environment Strategic Reference Group and Manly Lagoon Catchment Committee.
In 2015, Sue received the Minister's Award for Women in Local Government in recognition of her outstanding contributions to Council and the community.
Sue Heins is the Managing Director of Inspiring Women, a business network that supports women in business, creates opportunities for experienced operators and welcomes new owners. This network is over 12 years old.
The Women's Electoral Lobby (WEL) interviewed Sue shortly after she was elected to the Northern Beaches Council. that interview may e read in full here. From that page:
What would you say to young women/girls interested in leadership in their schools, communities and/or eventually in government?
Go for it!
Never believe that because someone is smarter or luckier than you that you cannot do any role you want. The people who actually make it are the ones who put in the effort and time to create and achieve their goal. They didn't let excuses stop them. Everyone has challenges in their life, it's the women who don't let those challenges stop them (It's ok to slow down but never stop) are the ones who make it.
What has your experience in business leadership taught you that you now use in your role as a local Councillor?
I realised quickly that just as with any organisation, you need to find people's strengths and passions to keep people engaged and that you need to work collaboratively.
Unlike a business where you are the ultimate decision maker, you are more of a board director and often need a team approach to effectively bring about change.
It's also important to recognise the hard work that the staff do behind the scenes.
As Councillors we are presented with many reports etc and the effort that has gone into the projects by staff can be easily overlooked. Acknowledging work that is well done is paramount to having a happy and motivated team and should be done immediately.
_____________________________________________

Selena Griffith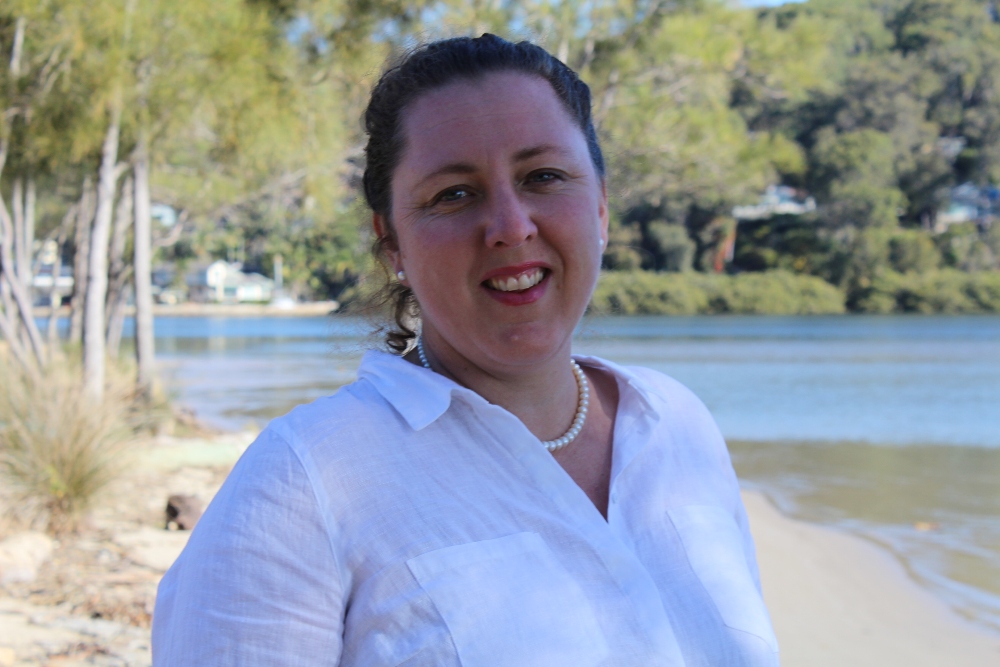 Selena Griffith is a Senior Lecturer in the School of Design Studies at COFA where she coordinates courses in Design Management and Practice, Identity, Branding, Sustainability, Whole Systems Design and Cross Disciplinary Collaboration for Innovation. Originally qualifying for a Bachelor of Industrial Design, Honors, Selena has worked as a Design Manager in a variety of contexts from in house to international consultancy and as a freelance designer with her own consultancy.
Selena researches in Design Management, Sustainability, Collaboration, Social Innovation, Futures and Education. Her interest in creating positive futures through transformative design thinking as led her to produce tools and methods to assist with the development of innovation, collaboration and design thinking skills. Selena is very interested in how organisations can most effectively utilise design thinking to deliver more sustainable products and services. Co-creation and nexus - where people from different backgrounds and professions come together in collaborations that result in innovation or new perceptions has fascinates Griffith and she not only researches in this area but has also developed courses to teach the skills needed to run multidisciplinary creative collaborations.
Ms Griffith was awarded a Global Future Leaders Award from the World Human Resources Development Congress in 2011 and has been accepted into the highly competitive Buckminster Fuller Institute's Catalyst Program for her work on The Island Innovation Lab
Selena is also:
A Fellow of the European Academy of Design
A Member of the Design Management Institute
Faculty Advisor for UNSW ENACTUS Social Entrepreneurship program
CoFouder of Social Innovation Sydney
CoFounder of Creation Nation
Member of the Australian Institute of Company Directors
Former Councillor for NSW LGA of Pittwater
Member Planning Committee of the UNSW Women in Research Network
Alumni UNSW Academic Women in Leadership program
Alumni of the UNSW Early Career Research program
An Executive member of the Society for Responsible Design 2007 - 2012
Coordinator of the COFA Annual 2009 – 2011
A Participant in the UNSW Faculty of Excellence Initiative – developing and testing effective online learning programs across UNSW
Why did you stand to represent residents in local council to begin with?
I decided to run for council for a few reasons
- I felt the council at the time was not representative of the community. It was mostly men, almost everyone was the same age, and I felt that a younger, female, voice would add more contemporary thinking to council and speak for many of the Generation X residents with a more authentic voice.
- I felt my experience and knowledge in sustainability and community co design could be useful.
- I thought it would be a great leadership role where I could make a difference advocating on behalf of our community.
What does local government mean to you?
Local government should provide a forum for residents to have a say on the cultural, economic, environmental and political factors which shape where they live. Sadly over the past few years many of the local government decision making abilities have been eroded, particularly around planning and environment. I would like to see Local Government return to a local scale and regain the ability to make planning and other community impacting decisions.
_____________________________________________
Jean Hay AM
Jean Hay, a lifelong resident of Manly, was first elected to Manly Council in 1987.
Jean served three terms as elected Mayor of Manly from 1999 to 2004, then 2008 to 2012 and from September 2012 until 12 May 2016, making her the longest ever serving Mayor of Manly Council.
Jean served on all major Council Committees and numerous other Committees.
As the wife of former Mayor of Manly David Hay, Jean also served uniquely both as Mayor and Lady Mayoress of Manly.
With the formation of the new Northern Beaches Council, Jean played a leading role in the transitionary Implementation Advisory Group which guided the amalgamation of the former Manly, Warringah and Pittwater Councils.
Jean was awarded Membership of the Order of Australia for services to the community through local government, community action and sporting groups, and fundraising for welfare and health education programmes.
In 2001, Jean was awarded a Centenary Medal.
She was also awarded the Outstanding Service Award of the NSW Local Government Association for more than 20 years of service to Local Government.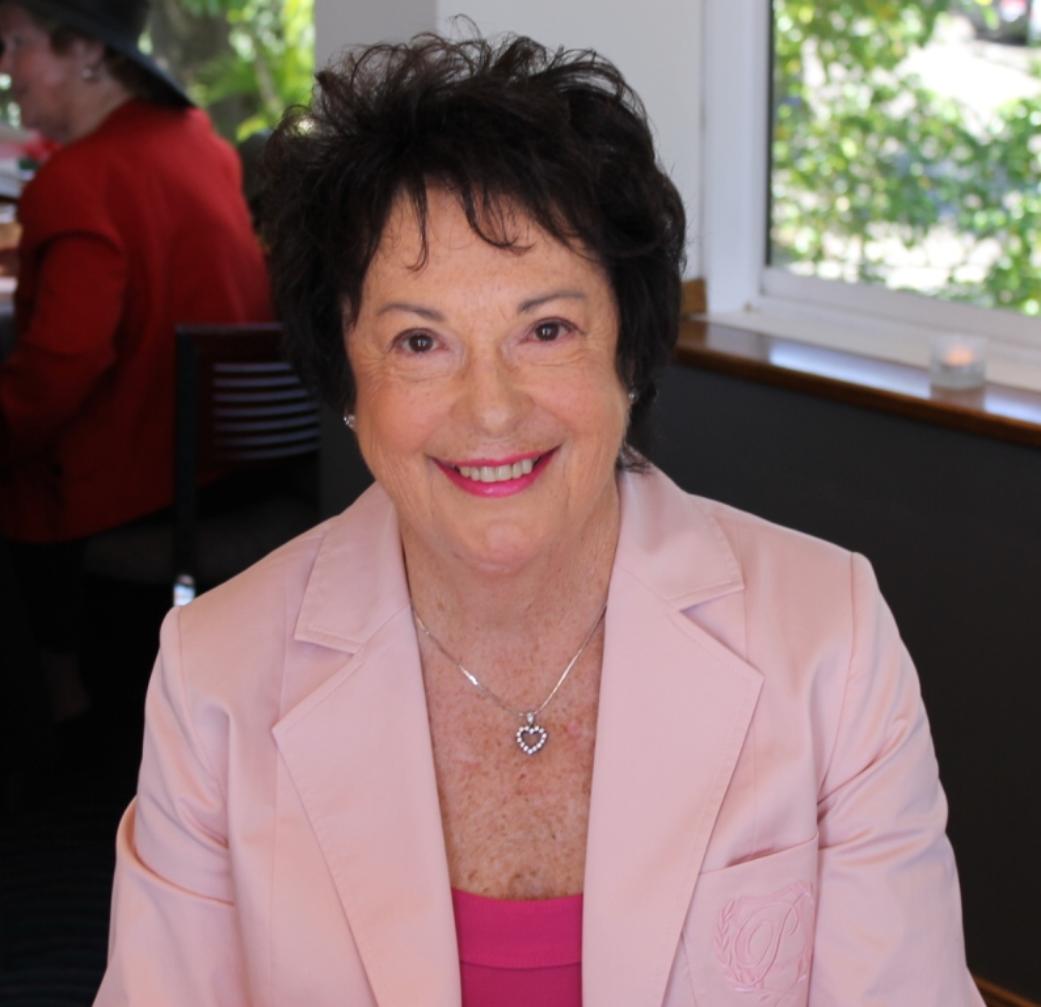 _____________________________________________

Sue Sacker OAM
Sue Sacker was Manly Council's first popularly-elected Mayor, serving in that role between 1995 and 1999.
She had previously been elected to Manly Council in 1991 and was re-elected in September 1995 as leader of the 'Residents and Friends of Manly' grouping.
An ardent campaigner for the environment, Sue listed her aims as Mayor as "to help Manly realise its potential and make the Council profitable without compromising the area."
Among the innovations of her time as Mayor was Manly Council's 'Environment Levy', a special rate struck to fund an ambitious program of environment projects including Clontarf Reserve foreshore improvements, Shelly Beach Headland regeneration works, the Cabbage Tree Bay and Little Manly Cove Management Plans, waterways gross pollutant traps, environment education projects and many other initiatives.
Among her most enduring legacies as Mayor was her success in preserving much of the St Patrick's Estate from development.
She also oversaw the development of the Wentworth Street 'Peninsula' site and the rejuvenation of The Corso in October 1997.
The upgrade included improvements to seating, installation of underground cabling, and the planting of trees, including a fig tree transplanted from Gilbert Park.
Sue was re-elected to Council in 1999, serving until February 2004.
For her services to people with a mental illness, to local government and to the community of Manly, she was awarded the Medal of the Order of Australia in January 2014.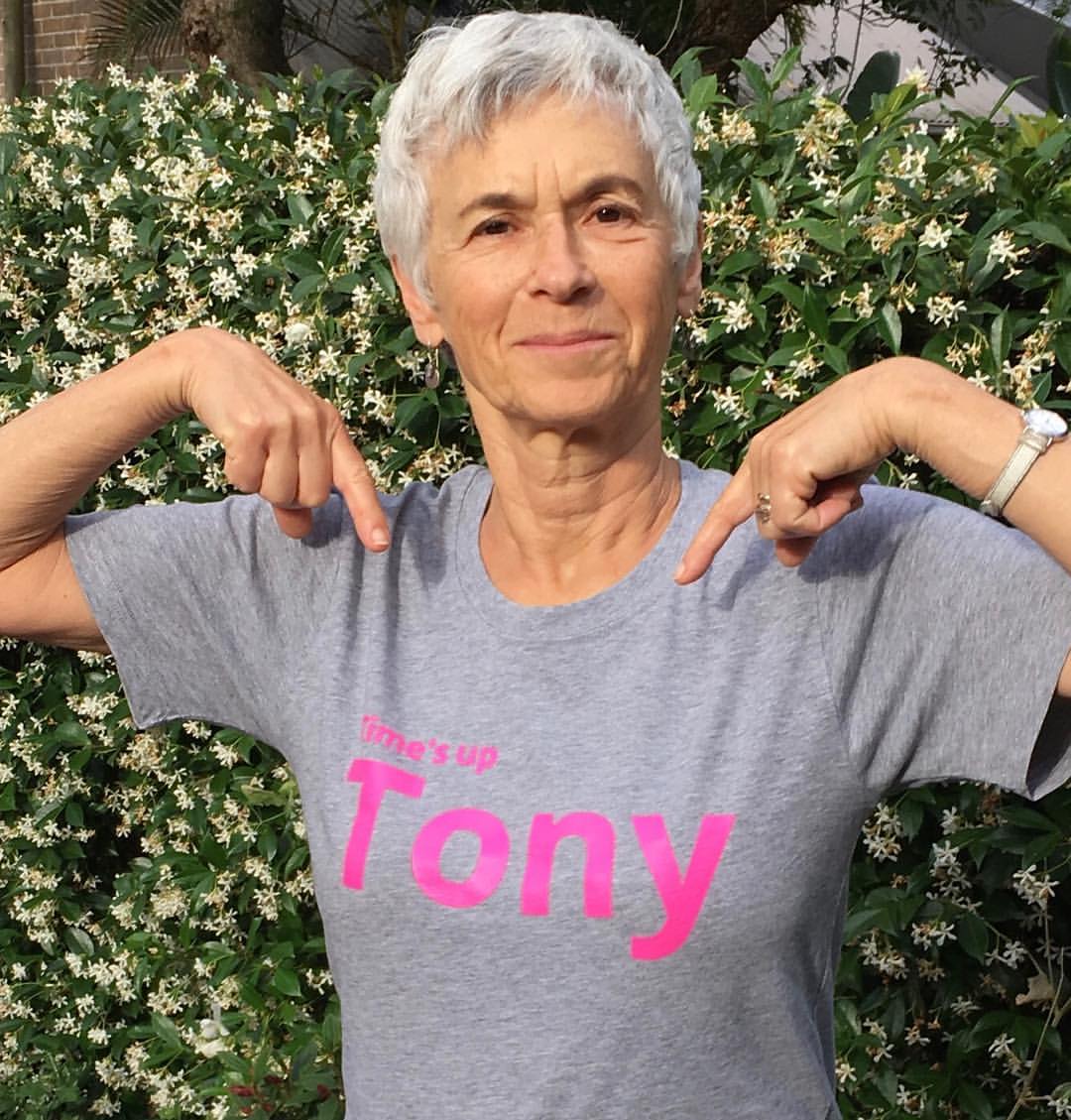 Sue Sacker OAM - 2 months ago...
Respected Journalist Tracey Spicer AM To Speak At International Women's Day Breakfast
Thursday, 21 February 2019
One of Australia's most well-renowned journalists, Tracey Spicer AM, will be guest speaker at Northern Beaches Council's 2019 International Women's Day Breakfast on Friday 8 March.
International Women's Day is a global day celebrating the social, economic, cultural and political achievements of women – while also encouraging the acceleration of gender parity.
Northern Beaches Mayor Michael Regan said this year's theme for International Women's Day 2019 is #BalanceforBetter.
"Northern Beaches Council is a proud supporter of International Women's Day. It's no surprise this is a global movement has been embraced for over a century.
"This year, Tracey Spicer is our guest speaker. She is renowned for her convictions, passion for social justice and commitment to equality which is fitting for this year theme." Mayor Regan said.
The unfortunate fact is that women are still not paid equally to that of their male counterparts, women still are not present in equal numbers in business or politics, and globally women's education, health and the violence against them is worse than that of men; however, great improvements have been made.
"At Council we have seven female Councillors who are well respected and do a fantastic job.
"Let's make a difference - think globally and act locally and do what you can to truly make a positive difference for women everywhere," said Mayor Regan.
Tracey Spicer AM is an author, journalist and television presenter who has anchored programs for ABC TV, Network Ten, Channel 9 and Sky News over the past 30 years.
Currently, she works as a columnist for Fairfax, presentation trainer for Outspoken Women and the Australian Film, Television and Radio School, and media trainer at Spicer Communications. She appears regularly as a commentator on ABC TV and Channel 9.
Tracey has also written, produced and presented documentaries for NGOs in Bangladesh, Kenya, Uganda, Papua New Guinea, and India, and the National Breast Cancer Foundation in Australia.
In 2018, Tracey was honoured with an Order of Australia for work in media and as an ambassador for charitable and social welfare groups.
The unstoppable 50-year-old has also published a Best Selling book titled The Good Girl Stripped Bare.
"Come along to our breakfast for an enjoyable start to your day and do your bit to ensure that the future for girls is bright, equal, safe and rewarding. Make every day International Women's Day!" Mayor Regan said.
The Northern Beaches Council International Women's Day Breakfast will support the Northern Beaches Women's Shelter and Manly Warringah Resource Centre with proceeds donated to both charities from a special event raffle.
The event will be held on Friday 8 March, 7am - 9am, at Manly Golf Club - 38 Balgowlah Road, Balgowlah.
Tickets are $45 (including all fees) and can be purchased at northernbeaches.nsw.gov.au or call 9976 1624.
7th Annual Maybanke Fund Lecture 2019: April 16, 2019 At 5:30 Pm - 7:30 Pm
Visit the Sydney Community Foundation webpage
About The Maybanke Fund
The Maybanke Fund honours the work of Maybanke Anderson, writer, leader, feminist, early childhood education pioneer and promoter of the rights of women and children in Australia.
The Maybanke Fund connects its community of donors with organisations working to reduce social inequality through education, women's advocacy and social reform – causes that continue to be as important in the 21st century as they were for Maybanke in 1893.
You can make a difference by donating to The Maybanke Fund. Your donation today helps build the Fund for tomorrow and also provides the Maybanke Anderson Award for Indigenous students in Education, at Macquarie University.