July 31 - August 6, 2022: Issue 548

William John Berge Phillips
September 4, 1943 - July 26, 2022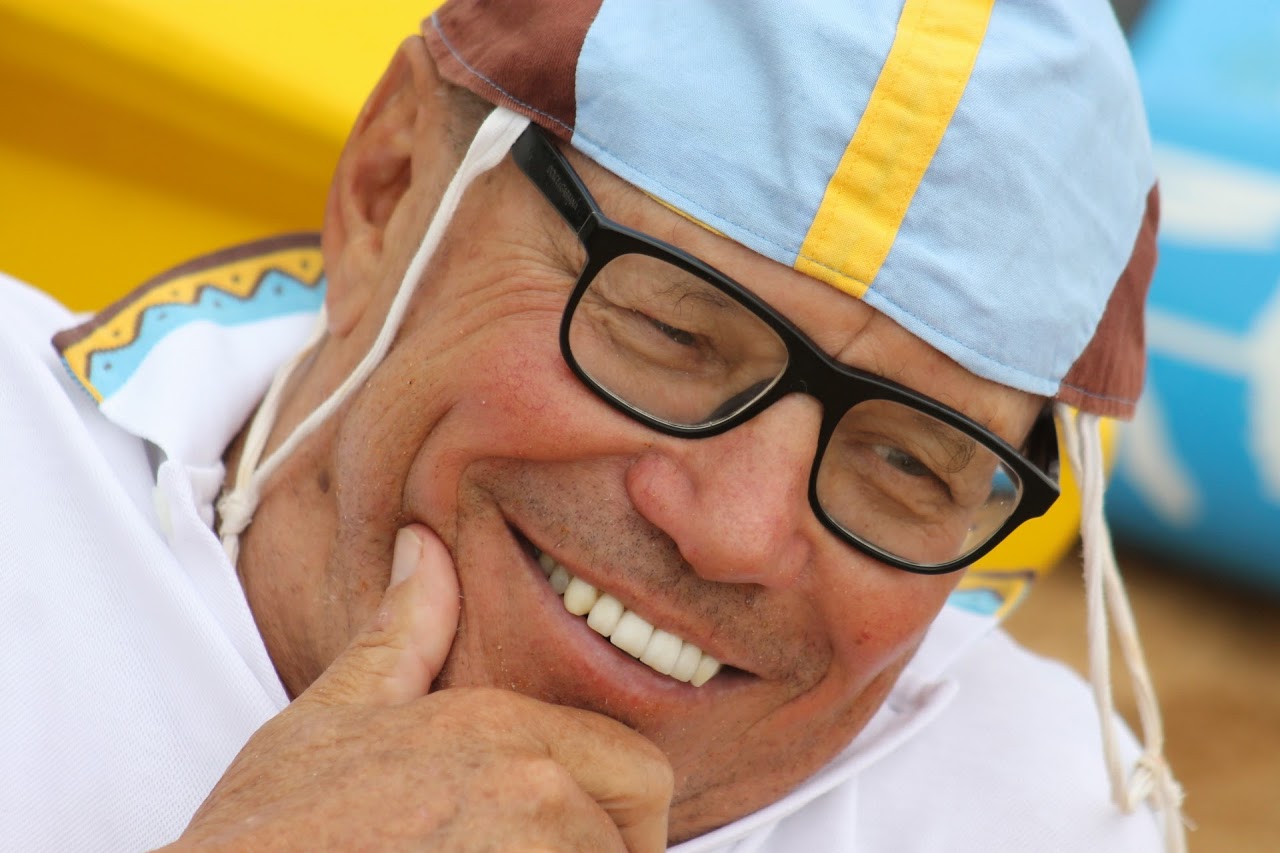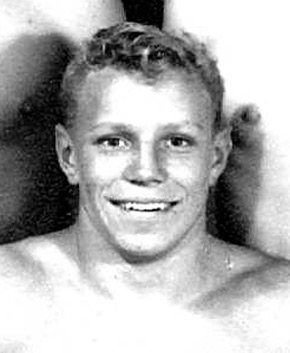 Our community is mourning the loss of Bill Phillips, a much treasured Life Member of Whale Beach SLSC and someone who has given much to our community over decades.
Our sincere condolences and sympathies are extended to his family.
William 'Bill' Phillips grew up in Mosman attending Mosman Primary School. His father was very active in the administration of swimming in Australia which sparked an early interest in the water for William. He used to go down the The Spit Swimming Club with his father as a child and he became a member of Balmoral Swimming Club in 1950 at the age of seven.
In 1962 he was selected for the NSW Water Polo Team and played for NSW in 1962, 1964, 1965, 1966, 1967, 1968 and 1971.
In 1964 he was part of the Australian Olympic Water Polo Team that competed at the Tokyo Olympics. He remained a member of the Australian Water Polo Team until 1968. He went on to play for the Australian team in Europe in 1965 and 1967 and in Mexico in 1968.
In 1962 while studying for a Diploma of Law at Sydney University he was awarded a Water Polo Blue.
He continued to play water polo into his 40s.
He was awarded Swimming NSW Life Membership on June 14th, 1969. Life membership is offered as recognition to members who have provided long and meritorious service to Swimming NSW.
In 1970 he married Carolyn Ruth Brinsmead.
His father, William Berge Phillips OBE (1913-2003), Australian and international swimming administrator, 1913-2003, became an Officer of the Order of the British Empire (OBE) for his many years of service to the Commonwealth and the world of swimming and in 1983 was honoured by the International Olympic Committee with the Silver Award of the Olympic Order, while in 1991 he was inducted into the Sport Australia Hall of Fame.

On Tuesday July 26th Pittwater Online News was informed of the passing of Bill Phillips, a much treasured Whale Beach SLSC Life Member who was known for his lovely smile and humble nature - it was hard to get Bill to speak about his achievements, often deferring to those of his father.
This Issue we re-run his Profile from 2016 and interviews from 2015 as a celebration of one of our community's assets, and a lovely gentle man atop that. Always smiling, always humble, Bill 'just got on with it' all his life.
Where and when were you born?
In 1943 in Fairlight, Manly, my parents lived in Peronne Avenue Clontarf.
PHILLIPS (nee Winters).—September 4, at Fairlight, Manly, to Mr. and Mrs. W. Berge Phillips—a son (William John). Family Notices (1943, September 8). The Sydney Morning Herald (NSW : 1842 - 1954), p. 12. Retrieved from http://nla.gov.au/nla.news-article17885505

Where did you grow up and what did you do for fun?
Originally at Clontarf and then Mosman. We would go to Balmoral baths all summer. As a result I was very involved in swimming and have been all my life.
When did you first get into the water?
When I was about 5 or 6 – my father was involved with swimming as well so I've been swimming all my life. I got my Bronze in 1959. so I have my 50 year membership of the Surf Life Saving movement. It's the favourite organisation that I've belonged to because obviously I like it and like swimming, the community and the service that you do, it's been wonderful.
I originally joined the Spit Swimming Club and then I joined Balmoral Swimming Club and I started playing water polo at Balmoral. I was a competitive water polo player and played for Australia from 1964 until 1968. Obviously, as I'm still swimming now, it's something I still love.
How did you begin playing water polo?
We started a team at Balmoral in 1959 when I was 16. There was a group of people that wanted to play water polo so we started this and playing in the 3rd Grade and went on from there.
Didn't you end up playing in a team representing NSW and then Australia at the Olympics?
Yes; I represented Australia, NSW and the Australian Universities Team. We played in the 1964 Olympics. We qualified for 1968 and went to Mexico but didn't actually compete. I was in the Australian Team for those four years.
Olympic Water Polo Team
Five members of the Australian Universities Water Polo team have been selected in the Olympic team for Tokyo. They are Bill Phillips (Sydney), Nick Barnes (Sydney), Ian Mills (Melb.h Bill McAtte ( W.A. ) and Tom Hode (W.A.). Tom Hode has been chosen captain of the Olympic team.
The current strength of Water Polo within the Australian Universities is attributed not only to the fielding of teams in local competitions but also to the keen competitive spirit in the Intervarsity Championships, Nick Barnes and Bill Phillips were two stars in the Intervarsity Water Polo competition held in Perth in December. Both are regular players in the University Water Polo Team (Sydney and N.S.W. combined) which competes in the Sydney Metropolitan competition. Each year in conjunction with the Intervarsity Water Polo Championships, swimming, diving (both men and women) and surfing championships are held and the competing Universities are N.S.W., Sydney, Melbourne, Western Australia and Queensland.
In Perth, Row Greenaway — former Australian Junior Surf Champion — was our outstanding swimmer, gaining several places in swimming events and winning the Open Surf Championship in which he defeated Olympic Swimming Captain David Dickson. Ron is also one of our regular Water Polo Players. Bruce Bland -- runner up in this year's State and National Championships — scored valuable points for our University by winning the men's diving championship for the third year in succession. He will endeavour to keep his unbeaten record at the 1964 Intervarsity in Brisbane in December. Our Swimming Club conducts swimming and Water Polo training at the Domain Baths each Saturday morning and next season we hope to get off to an early start. If you are interested in competing in trials for the December Intervarsity in Brisbane please contact; BRUCE BLAND, BU-2121; PETER RITCHIE, 93-1797 (HOME); as soon as possible.
A combined Australian Universities team will be selected from the next Intervarsity Championships to compete in tests against a combined New Zealand Universities team in January 1965. Olympic water polo team (1964, April 23). Tharunka (Kensington, NSW : 1953 - 2010), p. 11. Retrieved from http://nla.gov.au/nla.news-article230412348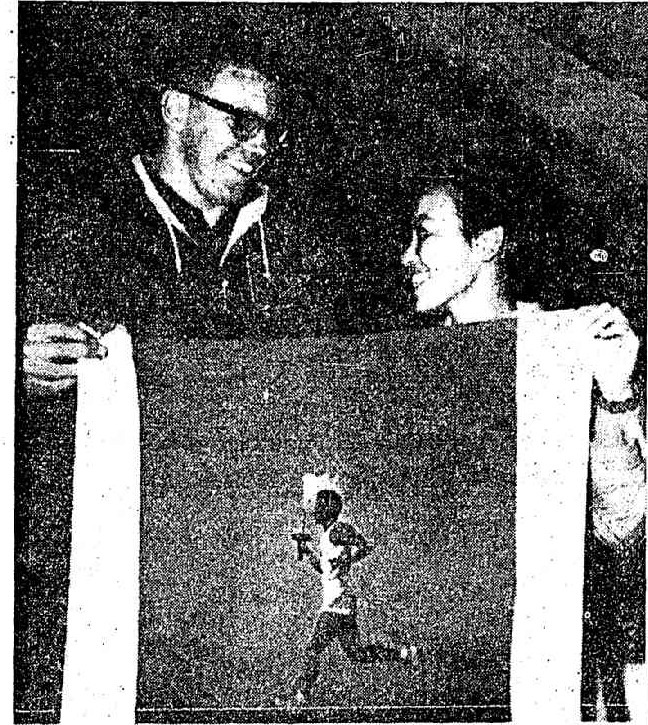 Bill Phillips, member of the Australian water polo team, buys an Olympic scarf before leaving for home. No title (1964, October 24). The Canberra Times (ACT : 1926 - 1995), p. 26. Retrieved from http://nla.gov.au/nla.news-article131756649

What was that like?
A wonderful experience. The fact that I was meeting people from all over Australia was wonderful. In our team there was someone from Western Australia, there was someone from every state really and we're still friends, still having reunions. We had a 50 year reunion for Tokyo and we'll be having another reunion for the 1965 Tour we did.
I was also in the Australian Universities Team for 1963 which went to New Zealand, so we've kept in touch with all these people we've met along the way in the different states through sport. You meet so many different people from the Australian Championships and from the Australian Teams.
When did you join Whale Beach SLSC?
I joined Whale Beach in 1981 initially because I'd bought a weekender there and wanted to contribute. I think Whale Beach is one of the best surf beaches in Sydney – because of the two headlands there's always a wave and it is easily one of the best body-surfing beaches or surfing beaches here.
It's a dangerous beach from the point of view of someone who isn't a strong swimmer and is unaware there's a rip at the south end and one that runs at the north end.
I originally got my Bronze in Surf Life Saving at Dee Why in 1959 and so have my 50 year gold Surf Life Saving membership award. I was a member at Newport Surf Club after Dee Why SLSC. I've been around the Northern Beaches for a while, my parents had a weekender at Clareville.
Why Dee Why SLSC?
My grandmother lived in Dee Why Parade and my uncle was a member at Dee Why SLSC.
You have recently received Life Membership at Whale Beach SLSC – what roles have you filled at the club?
Yes, I've been a member for 35 years. I've been the Honorary Solicitor, Handicapper OH & S Officer and Committee Member.
I started training again a few years back and in 2009 I competed in the Masters Surf Championships for Whale Beach and are currently my age Australian champion for the Surf Race and Rescue Tube Race when I competed at Maroochydore in April 2016.
You are a member of the Grey Whales Patrol ?
Yes, for the past 20 odd years, however due to our age we have had to cease as a separate patrol.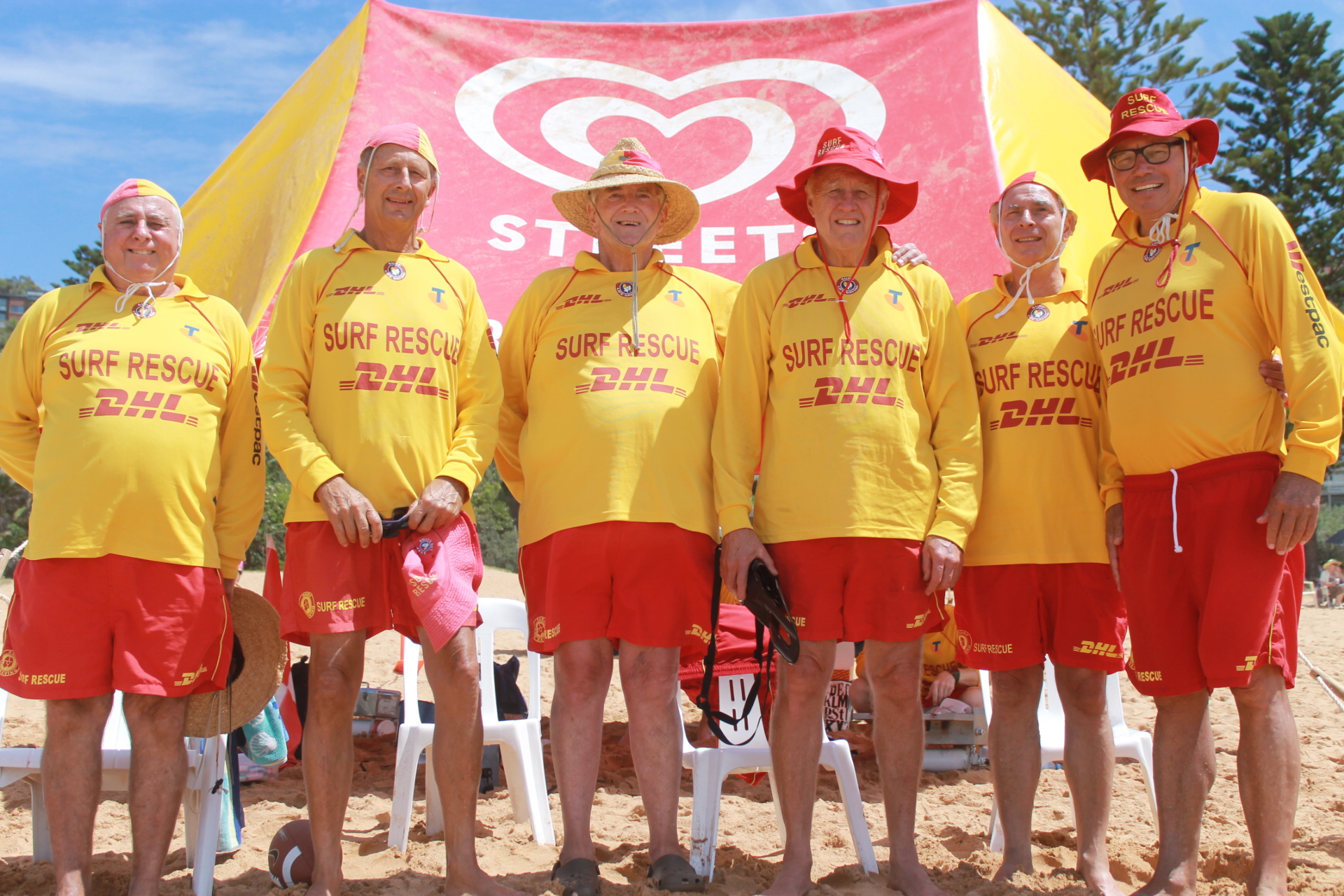 WBSLSC's Grey Whales Patrol in 2015
Why do you like swimming so much – you're still doing it seven decades on?
I love it, I still swim everyday.
When did you first go in The Big Swim?
I first swam in the Big Swim in 1982 and still have a pennant from 1983. I've swum in this every year since.
What's the most challenging aspect of this swim for you?
You can get a southerly which can test you if it creates a big swell from the south. The challenging thing is getting out at Palm Beach and then getting in at Whale Beach. It's a beautiful swim though, swimming around those points on a flat day, a glorious blue day, and you're looking at the bottom of the ocean and seeing fish, at the cliffs as you swim by, it's just a wonderful swim.
Being a destination swim makes it all the better; you leave from one beach and go to another – it's really a very unique swim and the pre-runner of all the other Ocean swims that have evolved as a result. People who like ocean swims want to do this one at least once, there's something iconic about The Big Swim and what the Whale Beach SLSC has done in bringing this about has been wonderful for every other club and for swimmers and swimming itself. People who do this swim get a real sense of achievement and anyone who does ocean swims has it on their list of ones to do – we get some people who do this swim every year as they want to be in the original.
What's the best thing about being a member of Whale Beach SLSC?
The fact that members are from all walks of life within the community, both young and old. I like that it's amateur, no one gets paid. The fact that you're doing a service for the community and being part of the spirit of Surf Life Saving – it's just fantastic.
What are your favourite places in Pittwater and why?
Whale Beach of course; it's just a beautiful place – you can walk along the beach as the sun's coming up and it's magnificent. The waves rolling in, you can just sit there and watch them, the headlands, the lovely sand, the rockpool is lovely; my children and now my grandchildren use that pool. We're lucky here as these rockpools are all along the Northern Beaches – they're great places for families, great for the children. They're great for retired people too, they go down and do their laps every day, year round.
You can swim up to south Whaley from the north end past the wave break, it's just lovely. I've been doing that for 35 years.
Of course sitting on the surf club deck is a great place to be too, you realise how lucky you are to be part of such a club – the view is second to none, great people involved, great facilities. I can sit there and look straight out to sea and you never fail to remember how lucky you are to have access to such a great beach.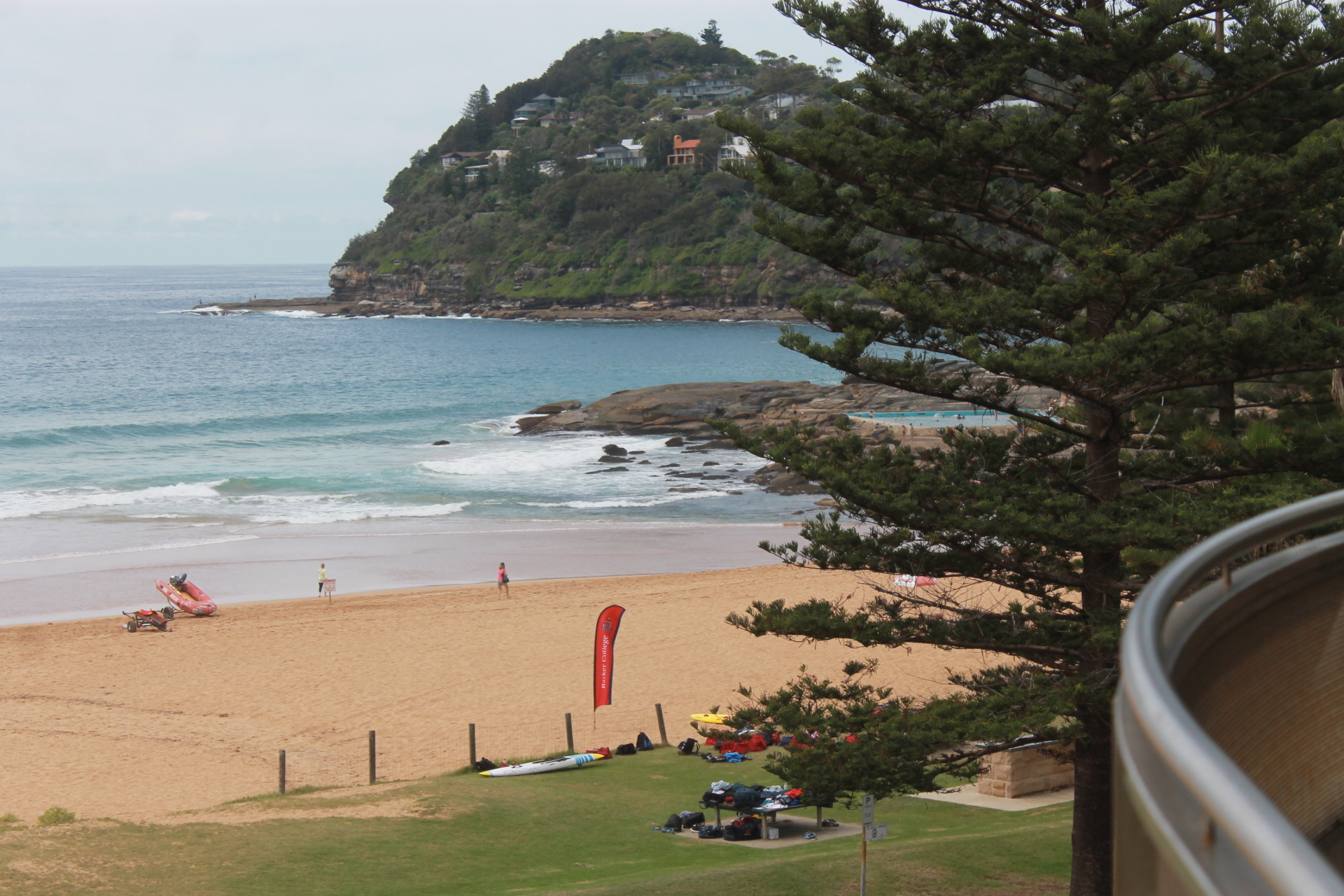 What is your 'motto for life' or a favourite phrase you try to live by?
No pain, no gain.
This may seems a simple one but this has been my motto for a long time – nothing in life is easy and you have to keep going and keep trying. I've said this to my children since they were young, have applied it in my swimming and all other areas of my life. If you want to win things, if you want to succeed in your career or in any other area of your life, put in the effort and realise you may have some pain in reaching any achievement – you have to get in and do the hard work to see the results.
________________________________________________________________________________
WILLIAM ( Bill) PHILLIPS
LIFE MEMBER
50 Year Gold SLSA Membership Award 2014.
Branch, State & Australian Championships Winner.
Aust, Champs Medals, 4 Gold, 2 Silver, 2 Bronze.
Whale Beach SLSC Club Surf Champion 1998-1999, 2004-2005
Whale Beach SLSC Club Handicapper 2007-2009.
Whale Beach SLSC Honorary Solicitor 2009-2017.
Whale Beach SLSC OH&S Officer 2009-2017.
William Berge Phillips, OBE
1913-2003
Australian and international swimming administrator, father of Bill.
William 'Bill' Berge Phillips was born in Sydney to William and Louisa. He was educated at Fort Street Boys High School. At Sydney University, where he studied Law, he won a Blue in water polo and remained a competitor until he was 40. In 1936, after a period as an articled law clerk with D.R. Hall, a former NSW attorney-general, he was admitted as a solicitor of the Supreme Court of NSW. In 1949 he established the law firm of Herbert Smith & W.B. Phillips. He was made a life member of the Law Society of NSW in 1986.

For over 40 years, William 'Bill' Berge Phillips served the aquatic disciplines equally and distinguishably. As a leader and administrator, he worked tirelessly with a focus to get the job done. During his tenure from the mid 1940s to his official "retirement" in 1990, swimming in Australia and the world took on numerous changes, many of which were influenced by Phillips.
Mr. Phillips was a solicitor and active water polo player who had begun his career as an administrator at the age of 15, when he became a delegate from the Abbotsford Club to the New South Wales Amateur Swimming Association (NSWASA). At 18, he was appointed as a costume steward at state championships. He loved a fight, and sailed into his first public controversy in 1934, aged 19, when he refused to allow the American diving champion Frank Kurtz to perform in Sydney until he donned a regulation swimsuit.
After the suspension of the Australian Swimming Championships during World War II, Mr. Phillips persuaded the Amateur Swimming Union of Australia (ASUA) that it should expand the program of events for junior swimmers and conduct a special Australian junior swimming championship in 1945. He was instrumental in getting Professor Frank Cotton, professor of physiology at Sydney University, with Phillips's protégé, Forbes Carlisle, and other leading amateur coaches, to establish a detailed training program. This was distributed to all potential top swimmers, together with a book on swim training from the United States. From these competitors came the backbone of the 1948 Olympic Games team, the vanguard of Australian swimming success that culminated in its domination of the sport at the 1956 Melbourne Olympic Games.

Mr. Berge Phillips was an Executive Member of the Australian Swimming Union (ASU) from 1940 to 1973, serving as Secretary Treasurer from 1941 to 1967 and President from 1967 to 1970. He was destined to become one of the most powerful men in Australian and international swimming, becoming a Bureau member of the Federation Internationale de Natation Amateur (FINA) from 1948 to 1976 in which time he became an honorary life member. From 1952 to 1964, he served as Vice President and as President from 1964 to 1968, becoming the first Australian to head an international governing body. He was founding President of the General Assembly of International Sports Federations from 1966 to 1969.
During his time as president of FINA, additional swimming events were added to the Olympic list in 1968, including men's and women's 200m freestyle, 100m breaststroke and 200m individual medley, the men's 100m backstroke and 100m butterfly and the women's 800m freestyle, 200m backstroke and 200m butterfly, a total of 11 events, the most added at any one time in the history of the sport.
At the 1968 FINA Bureau meeting, Berge Phillips appointed the first committee to establish world championships for aquatics. This vision was realised as the first World Championships of Belgrade, Yugoslavia in 1973.
Berge Phillips served as Olympic referee of swimming at the 1960 Rome Olympics, 1964 Tokyo Olympics, 1972 Munich Olympics, and the 1976 Montreal Olympics. He served on the Olympic Jury of Appeal and Management Committee for Swimming at 12 Olympic Games for 44 years, from London in 1948 to Barcelona in 1992, serving as Committee Chairman in 1968. He served as chief judge for swimming at the 1948 London Olympics, 1952 Helsinki Olympics, and the 1956 Melbourne Olympics. He was chief judge for the Water Polo Commission in Tokyo, Munich, and Montreal.
At the 1956 Melbourne Games, Berge Phillips was the Arena Manager for swimming and a member of the Organising Committee. He also served as an Australian Olympic Committee Council Member from 1946 to 1977, and manager-coach of the 1948 Olympic swimming team.
He was a member of the International Water Polo Committee from 1962 to 1964 and 1972 to 1976, and received the FINA gold medal in 1968 and Gold Service Award in 1977. He served as an international referee for each of swimming, diving and water polo.
At the first six world championships, Berge Phillips was a Jury of Appeal and Management Committee member and Chairman of the Water Polo Technical Committee from 1973 to 1975. He served as the FINA representative to every Commonwealth Games from 1950 to 1966, serving as chief judge, swimming referee, or water polo referee. For ten years, beginning in 1952, he was honorary Secretary Treasurer of the British Empire and Commonwealth Games Swimming Federation. He was an Executive Member of the Australian Commonwealth Games Association from 1946 to 1976, a Commonwealth Games conference delegate 15 times from 1948 to 1989 and an official at ten Commonwealth Games from 1938 to 1990. He served as Asian Games swimming, diving and water polo referee as well as at Southeast Asian Games and South Pacific Games.
As a teacher, he organised and served on numerous learn-to-swim committees within NSW, co-authoring the Learn-to-Swim Instruction Book in 1954. He was the first Australian to serve on and become involved with the international process of administering the four aquatic disciplines.
Mr. Phillips was very pleased that, as well as having been a member of the organising committee of the 1956 Olympics, he was at the Sydney Olympics. He was also proud that, at 87, he assisted in presenting medals at the victory ceremony for the men's 1500 metres.
He also had many roles in the Commonwealth Games movement - including being an executive member of the Australian Commonwealth Games Association from 1946-76. He attended every Commonwealth Games from 1938 (Sydney) until 1998, in a variety of roles.
Mr. Phillips had interests outside his profession, including being a breeder, exhibitor and judge of Dalmatian dogs, and a foundation president of the Dalmatian Club of Australia in 1943. He served on the committee responsible for establishing the RAS Kennel Control (now the Royal NSW Canine Council). He was also for many years a judge of the non-sporting group of dogs.
Mr. Phillips also had a long and distinguished involvement with the International Association of Lions Clubs. In 1953, with his friend Charles Copeland, he formed the Lions Club of Sydney, the first such club in an Australian capital city. In 1957-58 he became district governor of District 201B which then stretched from Coffs Harbour south to cover the rest of Australia. During his year as district governor 22 Lions clubs were chartered - the second-highest district expansion of Lions Clubs in the world. In 1960 he was elected to the international board of directors for Lions International and served in that capacity until 1962, representing Australia, New Zealand and the South Pacific.
In 1976 Mr. William Berge Phillips became an Officer of the Order of the British Empire (OBE) for his many years of service to the Commonwealth and the world of swimming. In 1983 he was honoured by the International Olympic Committee with the Silver Award of the Olympic Order. He was inducted in the Sport Australia Hall of Fame in 1991.

Mr. Phillips was a man of great humour, boundless energy and resolute purpose. On the floor of a meeting he was a great and forceful debater. He was always attempting to produce a result that would take his particular organisation forward. Positive and persuasive, he would not take a backward step on any proposal that he believed to be right.
His wife Nell died in 1991. He was survived by his daughter Greta (Clare) and his son William, five grandchildren, two great-grandchildren, and his brothers Max and Ernest.
Bill's father's bio from the Sport Australia Hall of Fame and an Obituary Tribute that ran in the Sydney Morning Herald, written by Mike Tancred, in 2003.