December 5 - 11, 2021: Issue 521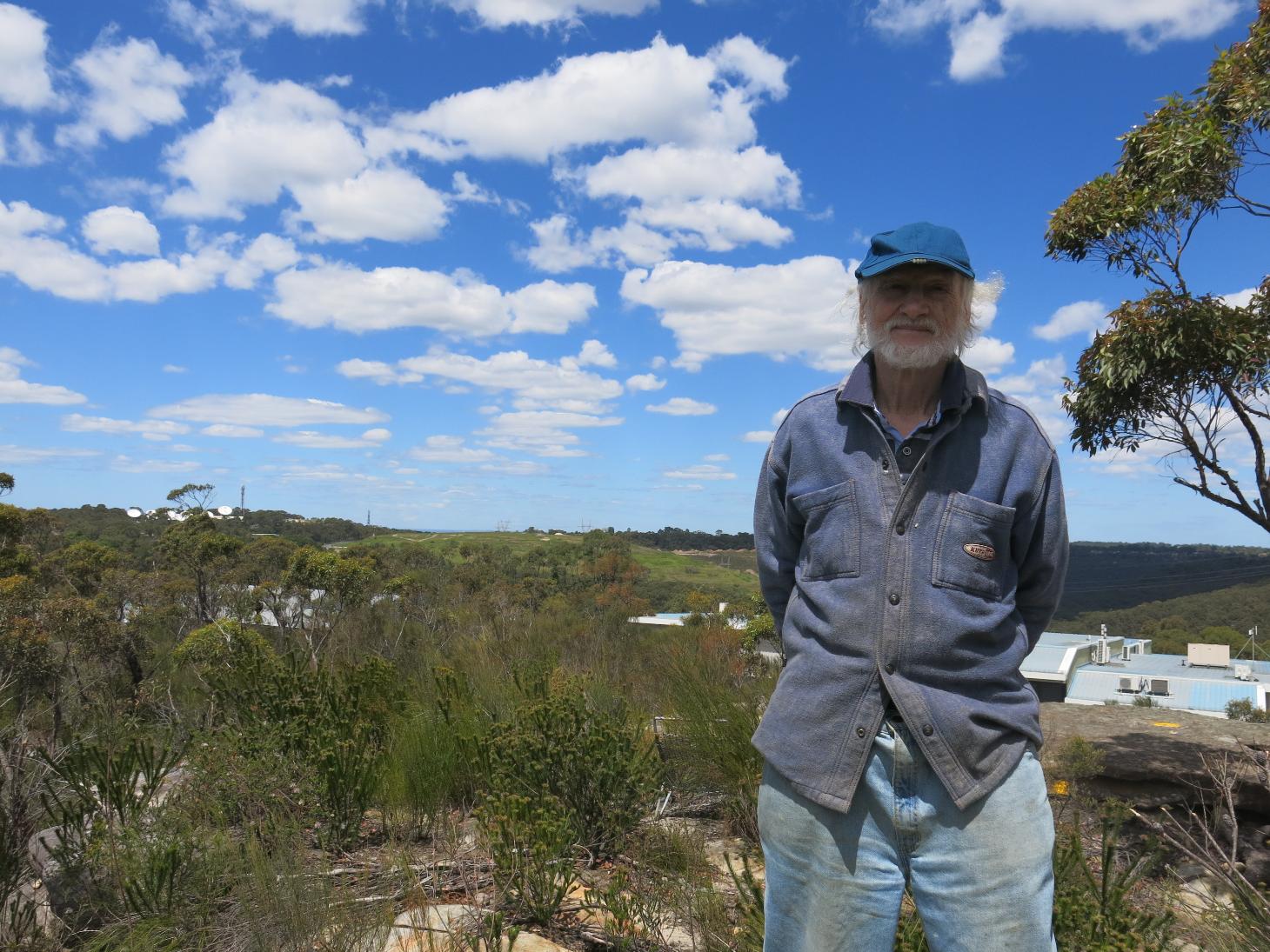 Belrose resident Donal Carr standing atop the hill he hopes will be named "Saw the Sea" after George Caley (Credit: Wendy Frew).
In February 1805, colonial naturalist George Caley hiked for five days from Pennant Hills to Narrabeen and back again, almost certainly accompanied by his friend, Aboriginal tracker Daniel Moowattin.

Chances are, Daniel guided Caley along existing Aboriginal tracks, but Caley took compass bearings and logged them in his journal, along with descriptions of the country the two men passed through.
Some years ago, Belrose resident Donal Carr learnt about Caley's travels and began researching his journey into land we now call the Northern Beaches of Sydney.
More recently, Donal submitted a proposal to the Geographical Names Board (GNB) for eight geographical features on the Northern Beaches that Caley either named in 1805 or referred to in his journal. The features are on a mix of land owned privately or by the Northern Beaches Council, the Metropolitan Aboriginal Land Council and the National Parks and Wildlife Service.
One of the places Donal hopes will be named is a small hill south of the intersection of Forest Way and Garigal Rd at Belrose that looks east across Forest Way. It was from here that Caley and Daniel first saw the sea; hence the proposal to name the hill 'Saw the Sea Hill'.
In the latest episode of Radio Northern Beaches show, The Coast, which airs on Friday 10 December, presenter Wendy Frew talks to Donal and others about Caley and his Indigenous friend and guide, Parramatta man Daniel Moowattin.
Caley is one of historian Professor Grace Karskens' favourite early colonial characters. However, Professor Karskens suggests we keep his journey in perspective. As she explains to Wendy Frew, there were, after all, people living in this part of the world for tens of thousands of years before Caley pushed through the bush to Narrabeen.
Professor Karskens is one of our most interesting historians. Her books include The Colony: A History of Early Sydney, which won the Prime Minister's Literary Award for non-fiction in 2010.
Her latest book People of the River: Lost Worlds of Early Australia, explores the invasion of Aboriginal land along the Hawkesbury River by early white settlers and what that meant for post-invasion settler history.
While she was researching the book at the Mitchell Library in Sydney, Professor Karskens found a list of more than 180 Indigenous place names for the lower reaches of the Hawkesbury River, which was named Dyarubbin by its original inhabitants.
This amazing list led to a two-year project with Aboriginal researchers to re-connect the names to places along the river and connect the places to local ecologies, geographies and cross-cultural histories.
Professor Karskens says the names we choose for our suburbs and landscapes are important.
"They just matter so much. I know we take them for granted as just part of our every day, but they have such deep histories," she says.
We should acknowledge Indigenous history, culture and connection to the land through our place names, she says.
"Aboriginal places names can be about land features, they can be about animals and plants, or they can be about sacred stories and dreaming tracks and they can be what linguists call archaic, or old names that are not part of the language today or even of 200 years ago.
"They are fascinating. So, if you research them and put them back on the landscape what they can tell you is astonishing. They open up the Aboriginal world as it was when those names were used."
Professor Karskens is pleased the GNB is promoting the idea of having dual names, Indigenous and non-Indigenous, something Donal Carr would like to see for the places linked to Caley's journey.
Donal would also like to see Caley's Indigenous friend, Daniel Moowattin, honoured with a place name.
"Daniel lived with him and would have been a great help to him; they became partners and became attached to each other," says Donal.
Dual naming is important for reconciliation and raising the awareness of the truth about not just long continuous Aboriginal occupation in Australia but about the fact that the land was taken from Indigenous Australians forcibly, says Professor Karskens.
"I think it is a great thing to do. We need to remember that this was all Aboriginal land, and it still is according to Aboriginal traditional landowners because it was never ceded."
To hear the full interviews with Donal Carr, Professor Grace Karskens, and Thomas Grinter from the GNB, tune to Radio Northern Beaches (88.7/90.3 FM) at 11am on Friday 10 December.
Or listen to this and other episodes of The Coast for free and on demand, at https://www.mixcloud.com/TheCoastRNB/.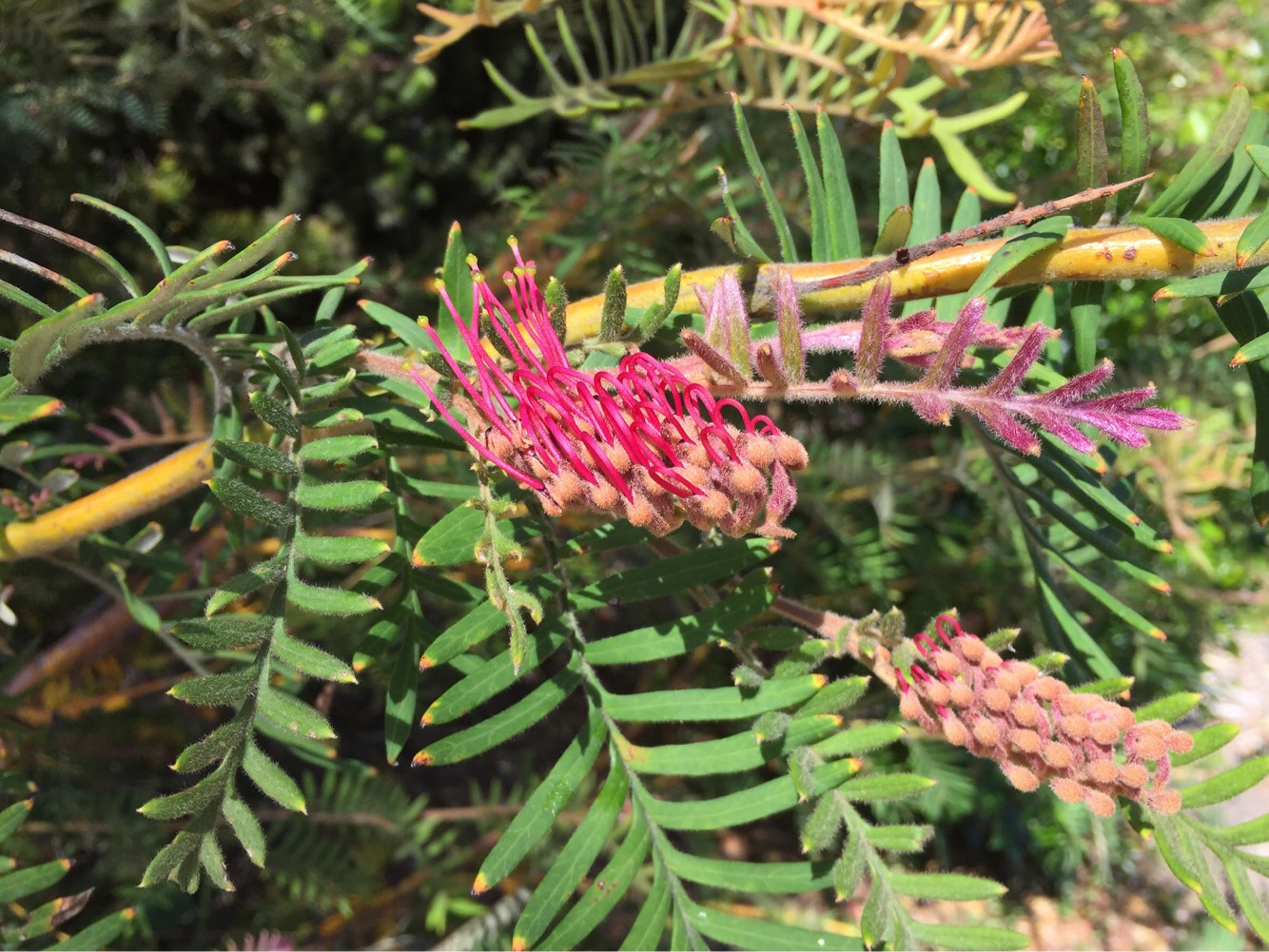 Image: Grevillea caleyi. Photo M Macrae
Grevillea caleyi
or
Caley's Grevillea
, a critically endangered native plant found in Duffy's Forest Ecological Community, and restricted to an 8 km square area around Terrey Hills. Naturalist George Caley was the first non-Indigenous person to find the plant.