September 12 - 18, 2021: Issue 510

What Does The Future Of Medicine Look Like?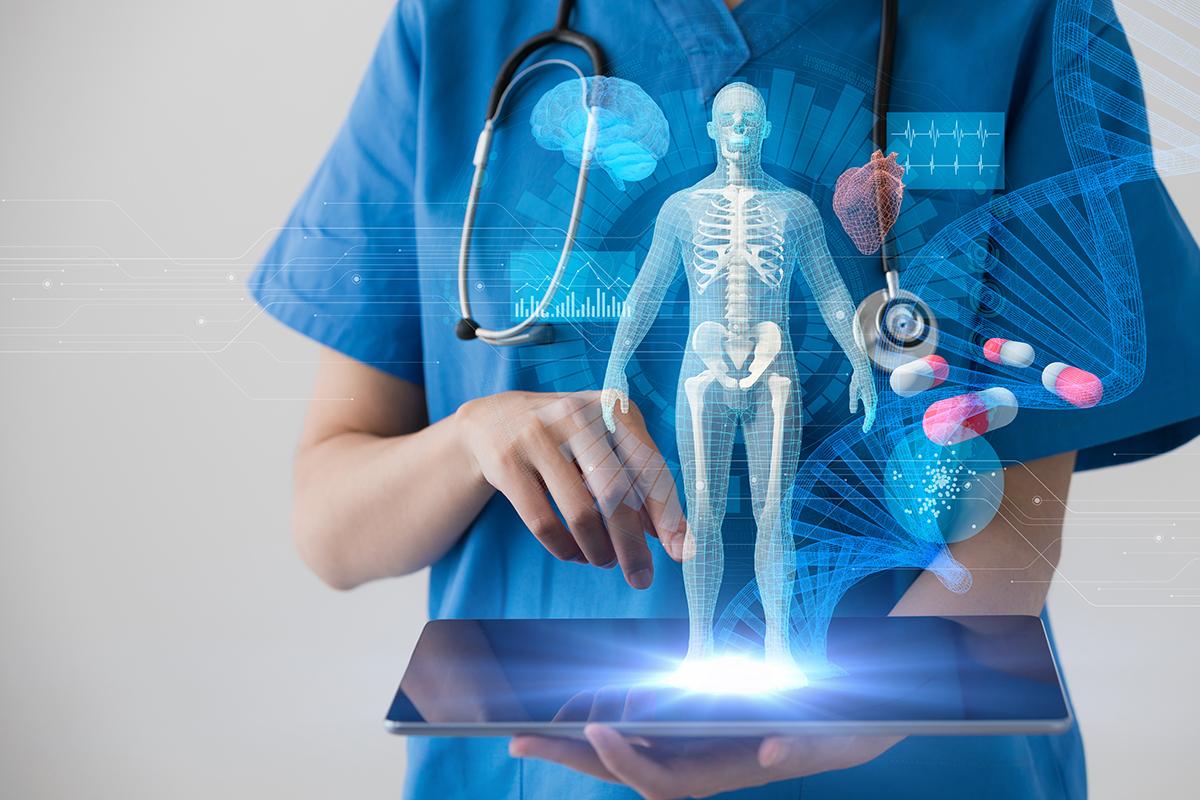 September 2, 2021: UNSW

Artificial intelligence in ICUs and detecting cancer clones that may be resistant to treatment ahead of time could be the future of medicine.
How important will developments in technology – especially artificial intelligence (AI) and robotics – be within medicine in the future? What does that look like, for example, in an intensive care unit? Can having diverse specialists in one place streamline care for patients? And are these future medical innovations going to further widen the gap between those who can access them and those who can't?
These were some of the fascinating issues discussed at last night's UNSW Sydney's Future Medicine event hosted by ABC journalist Tegan Taylor with medical expert panellists Professor Louisa Jorm, the Foundation Director of the Centre for Big Data Research in Health at UNSW; cardiologist and Scientia Professor of Medicine at UNSW Anushka Patel; Professor Anand Deva who is the program head of Plastic and Reconstructive Surgery in the Faculty of Health & Medical Science at Macquarie University; and leading biomedical researcher and statistical geneticist Associate Professor Joseph Powell.
An underlying theme from the conversations with the panel of experts was one of customised health care, improving patient care and outcomes as technology in the medical field evolved.
So, what does the future of medicine look like?
Artificial intelligence in health care
Healthcare settings are flush with data. How do you sift through the data, protect the patients and train the people in the system to make the most of the power of AI when all of this technology is developing so quickly?
Professor Louisa Jorm, who is an international leader in big data health research, explained how data could be harnessed in an intensive care unit (ICU).
"Intensive care is one of the biggest producers of data within a hospital, with current technology producing continuous streams of data about physiological parameters such as heart rate, speed of respiration, blood pressure and blood glucose. That has mainly been used just on the spot to monitor an individual patient. What we can now do is bring together the data that's generated through ICUs from multiple patients – potentially thousands of patients – and then apply these AI or machine learning techniques to produce more personalised approaches to intensive care."
While this technology is still in its infancy, Professor Jorm said there were some great examples emerging from the research sphere that related to automated blood control and automated control of mechanical ventilation. However, in the ICUs, there's a big implementation gap between what is possible – using the data and technology – and what works in the clinical setting of a hospital.
"As you can imagine, there's a huge amount of human factors and in particular there's the current generation of doctors and other clinicians who are not necessarily familiar or comfortable with all of these technologies. Rightly, they have concerns about who's making decisions and are they good decisions? Are there possible ethical and legal implications if decision making is done in an automated fashion? So, I think the big challenge is how to implement AI or machine learning assisted decision making, but with the clinician still feeling in control and also, still being able to involve patients and carers in some of those decisions. It's not always the machine making the best decision."
Cellular genomics
Imagine if you could understand undiagnosed cancers before they were observed or detect cancer clones that were going to be resistant to treatment ahead of time. Underpinning this future is cellular genomics.
"Cellular genomics is essentially a technology type which allows us to generate sequencing data – information on our genomes – but at the level of individual cells," said Associate Professor Joseph Powell, who is the head of the Garvan-Weizmann Centre for Cellular Genomics.
"The reason why this has been so revolutionary is that genomics and generating sequencing data has been around for quite a while ... it's made a huge impact already in medicine, but it's traditionally been done at the level of what we call bulk sequencing and that's where you would take a cancer sample from a patient, and you would sequence the content from millions and millions of cells, which is fantastic. It can be used for some really important outcomes, but it doesn't give us any information about the difference between one cancer cell and another cancer cell, for example.
"However, cellular genomics gives us that information and that allows us to understand the differences in cells in a cancer, for example, or why those genetic differences between them impact response to treatments or why we respond to an infection or indeed why do we even develop disease in the first place," explained A/Prof. Joseph Powell.
Integrated care models
Receiving a skin cancer diagnosis is an unsettling feeling, on top of the realisation of having to organise ongoing doctor appointments and specialist appointments across different locations. What is the solution to this problem?
Professor Anand Deva is an architect of integrated care models. He's the Director of the not-for-profit Integrated Specialist Education and Research Foundation, which is dedicated to improving the access of Australians to quality health care.
"What we're trying to do is simplify the system for patients. So, for example with the diagnosis of something like skin cancer which can certainly be quite scary, if you add confusion, cost, waiting times inefficiencies of going from one doctor to another, in its simplest form an integrated care model around skin cancer would put all the elements that would be required to treat that patient in the one place, at the one time. And that's exactly what we've done," explained Professor Deva.
However, when implementing such a model, Professor Deva highlighted the importance of a collaborative mindset in a system that is naturally fragmented.
"The biggest change, of course, came when Medicare was introduced. I'm a firm believer in universal access to health care but the problem is that since that time, we've had private versus public sector. We've had specialists versus GPs. We've had health funds versus doctors. We've had industry versus private hospitals. Each of these components doesn't necessarily like working together, so to start with, I think you need to find people that are open to collaboration and that's not easy."
Professor Deva said for the integrated care model to work successfully, you need to pick a cause. "Ultimately, if you have a patient sitting in front of you with a problem, there's nothing like that to make you united as a system to help that particular patient."
Equitable access to health care
With all these medical advancements, the future seems bright. But what do we need to do to ensure the future is bright for everyone? How do we ensure these healthcare advances are distributed equitably?
Professor Anushka Patel is the Vice-Principal Director and Chief Scientist of The George Institute for Global Health and has a keen focus on making health care both affordable and effective.
"I think we've got a health system in Australia we can be really proud of. But the health system we have today has been developed and established for problems of the past and most of the health inequities that we see today are problems of the present and of the future," said Professor Patel.
Professor Patel suggested the Australian health system is not equipped to deal with an ageing population and the growing problem of multi-morbidity. She said it needs transformation into the future and this could be achieved by using three principles that may help deliver better equity.
"It's a concept that's gaining a lot of credence around prevention that is sometimes called, the 'three Ps'. It's around innovations or changes to medicine or health care that not only prevent disease but at the same time help promote equity and protect the planet. It's about transforming the health system towards patient-centred health care with a much greater focus on prevention than cure.
"What I mean by patient-centred care is that you know for each person we're delivering the right care, at the right time, in the right place, with a really strong emphasis on shared decision making. It's care that's fundamentally customised. It's collaborative between the healthcare providers and patients and it's coordinated between healthcare providers, particularly in the context of multi-morbidity," said Professor Patel.
She explained it's also about meeting the needs of the patient and not the convenience of systems and processes that are currently used in traditional bricks and mortar health systems.
"These aren't new concepts, but they are happening very incrementally, when they need to be transformative. For that transformation to patient-centred care to happen, I think it will require major shifts in vision values, leadership drivers of quality improvement which include funding models but also new workforce strategies.
"But I have no doubt that maybe some of the other innovations we've talked about today around data and technology are going to be critical enablers for any transformation, particularly transformation that's going to promote equity."
About Future Medicine: This event was presented by the UNSW Centre For Ideas and the Faculty of Medicine & Health. It's part of a program of digital events hosted by UNSW and supported by Inspiring Australia for National Science Week.