August 6 - 12, 2023: Issue 593
Congratulations Warringah Rats: 2023 Colts Club Champions!!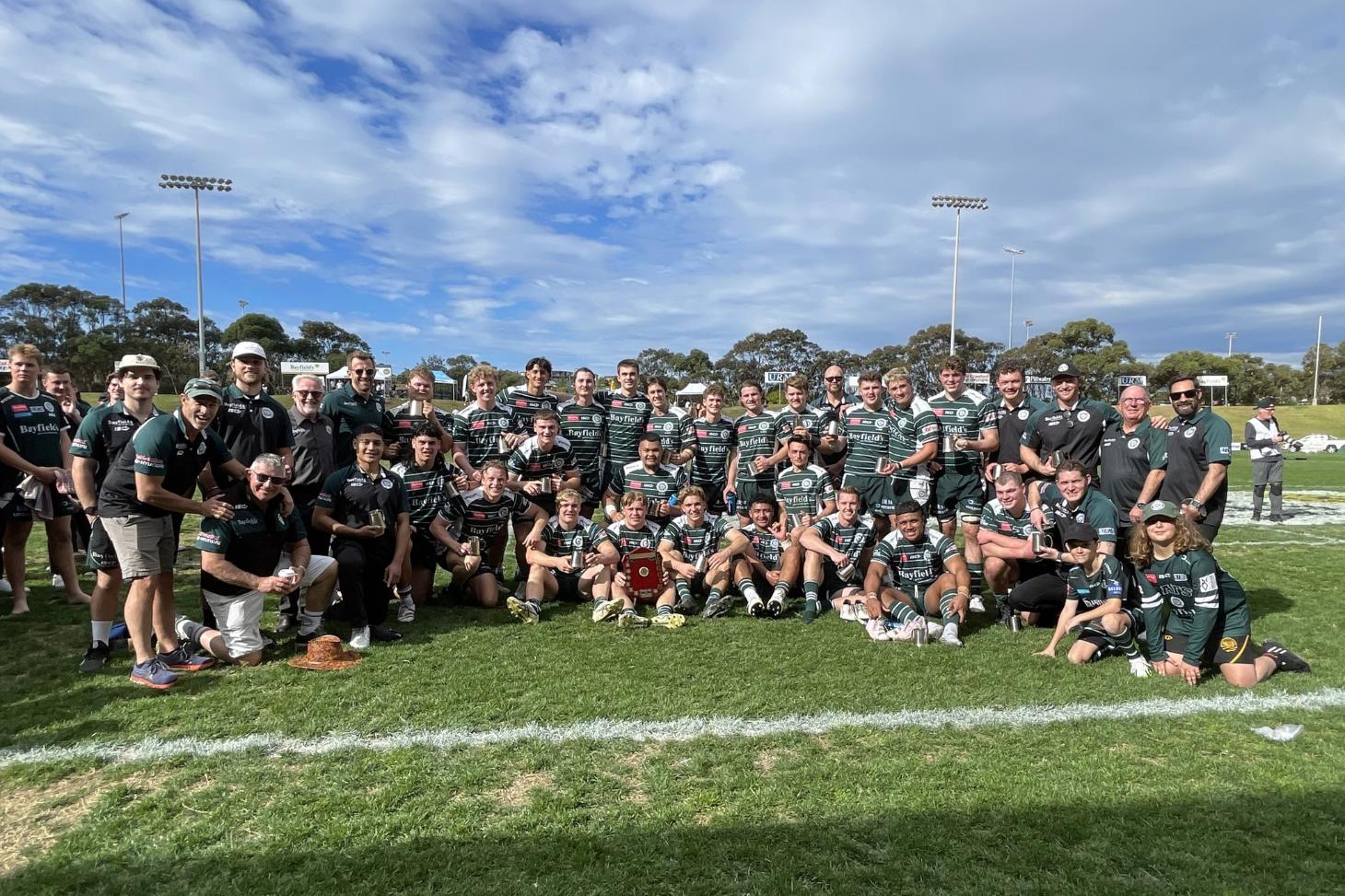 Photo: Warringah Rats Rugby Club
They did it – our Mighty Rats Colts are the 2023 COLTS CLUB CHAMPIONS!
The club tells us ''These guys have given their all - with their eye firmly on the prize, turning up each week and playing for each other and ending every training session with 53 push-ups!
''Thanks to the amazing support of coaches, managers, directors and support crew, they've taken out the top gong a week before the season ends.''
''Huge thanks to our headline sponsor Bayfields and the whole Bayfield Family for their unwavering support.''
''Also - Congratulations to our 1sts Colts for taking out the Bayfield Shield last weekend with a whopping 95-10 score against the Marlins. ''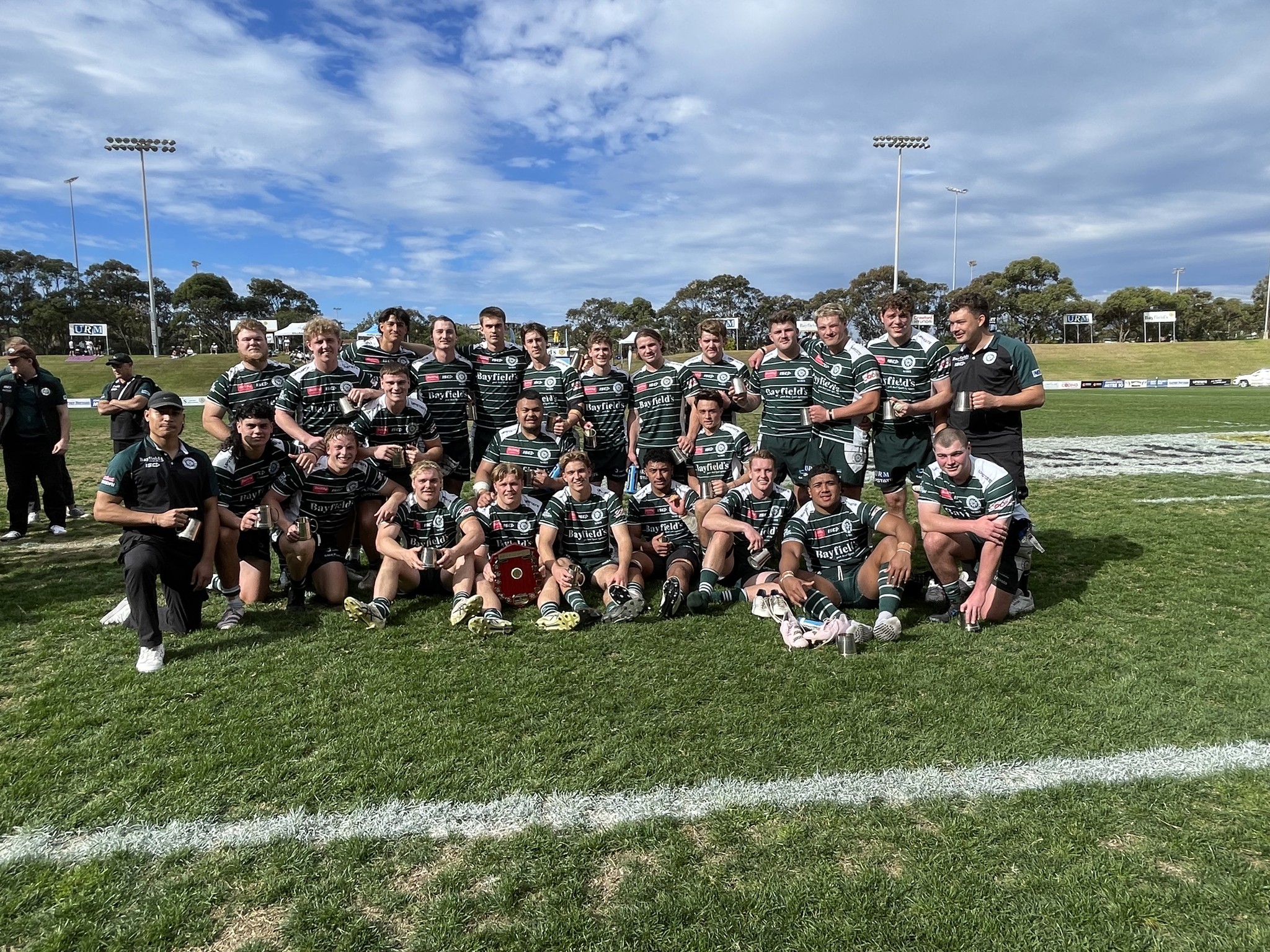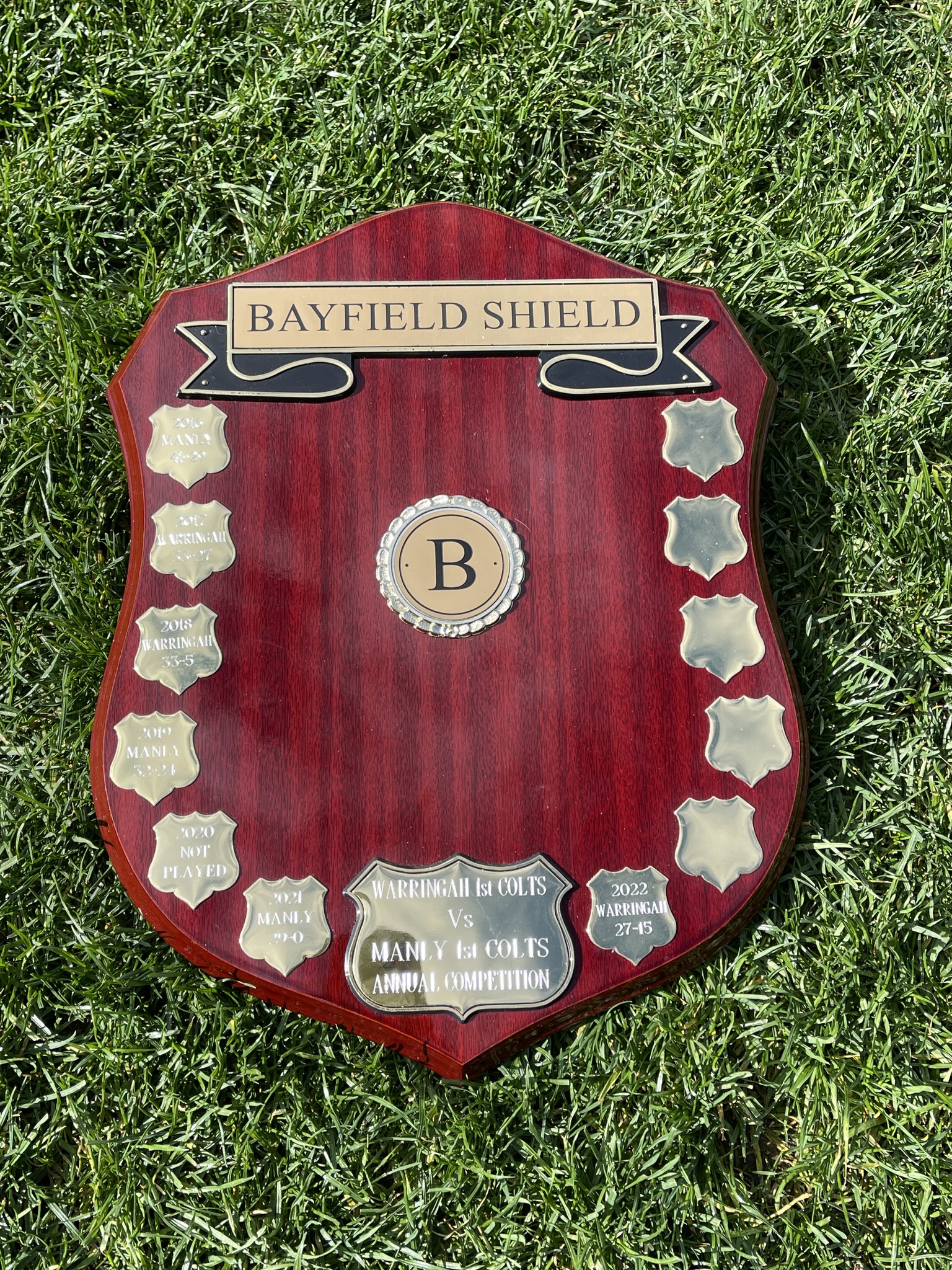 The Warringah Rats Rugby Club aspires to be the best U20 program in Australia.
Headed by ex-Super Rugby and Australian 7s players Josh Holmes and Boyd Killingsworth, and a host of profile specialist coaches, they have created a high-performance Colts program the envy of other clubs.
Warringah prides itself on a personalised approach to player development both on and off the field.
The first year of this program in 2022 saw all three Colts sides make the finals and a group of players achieve higher representative honours.
With ex-wallaby Mark Gerrard appointed head of Warringah's newly developed Rats Rising Waratahs Academy, confidence was running high for the 2023 season, and the Warringah Rats have proved themselves throughout each game contested.
The Colts teams at Warringah have excelled all Season - 3rd Grade colts have won every game this season and continued that on Saturday August 5th, Round 18. They continue into the playoffs next weekend. They will be joined by the 2nd and 1st Grade Colts; that's how well the boys have done.
Warringah Colts Points - after Round 18, August 5, 2023: HERE

Warringahs' Ratettes Women's Team have also been putting in a strong showing all Season and won their August 5th Round 15 game against Sydney Uni blue - the final score; 28-0.
Warringahs' 1st Grade (Shute Shield), 2nd Grade (Colin Caird), 3rd Grade (Henderson Shield), 4th Grade (Henderson Cup) Season ended their Season with the games played yesterday, but will be out in force to cheer their Colts on.
100 years of the Charter Hall Shute Shield will be celebrated with a three-week final playoffs series featuring the top 6 teams.
The finals series will culminate at Leichhardt Oval, 3pm Saturday 26 August when a champion will lift the shield. Grand Final day will feature all Grade competitions with Fourth Grade, Third Grade and Second Grade to be played on August 26 in the lead up to First Grade.
All Colts competitions will mirror the six-team finals series, with Grand Finals to be held on Sunday 27 August.
General Manager of Sydney Rugby Union, Peter Watkins, says it is a fitting way to mark 100 years of the Shute Shield.
"The Shute Shield is rich in history and stories across the 100 years and it is important they are celebrated," he said.
"Season 2023 has been one of the closest Shute Shield competitions in recent memory. Having all teams battle across the concluding weeks of the competition will mean the top six is unlikely to be known until the final whistle is blown in round 18.
"For our fans, it means they can get along and support their team in the traditional 3pm time slot. With the entire Charter Hall Shute Shield Finals series to be aired Ad-Free, Live and On-Demand on Stan Sport and one match each weekend on Nine GEM.
"Thanks to our broadcast partners Nine, Stan Sport and Rugby Australia - following this season's finals has never been easier for our fans."
"There are no easy fixtures in 2023 and that's a trend we want to see continue beyond this season.
"Leichhardt Oval also offers the perfect stage for the biggest match of the year. We saw in 2022 how fantastic the atmosphere was for Sydney University, Gordon and Shute Shield fans alike.
"I'm sure every fan is eager to see their club feature on that last Saturday in August."
With the bye round now behind us, teams vying for the top six spots will be rejuvenated ahead of the run for finals.
Go Rats!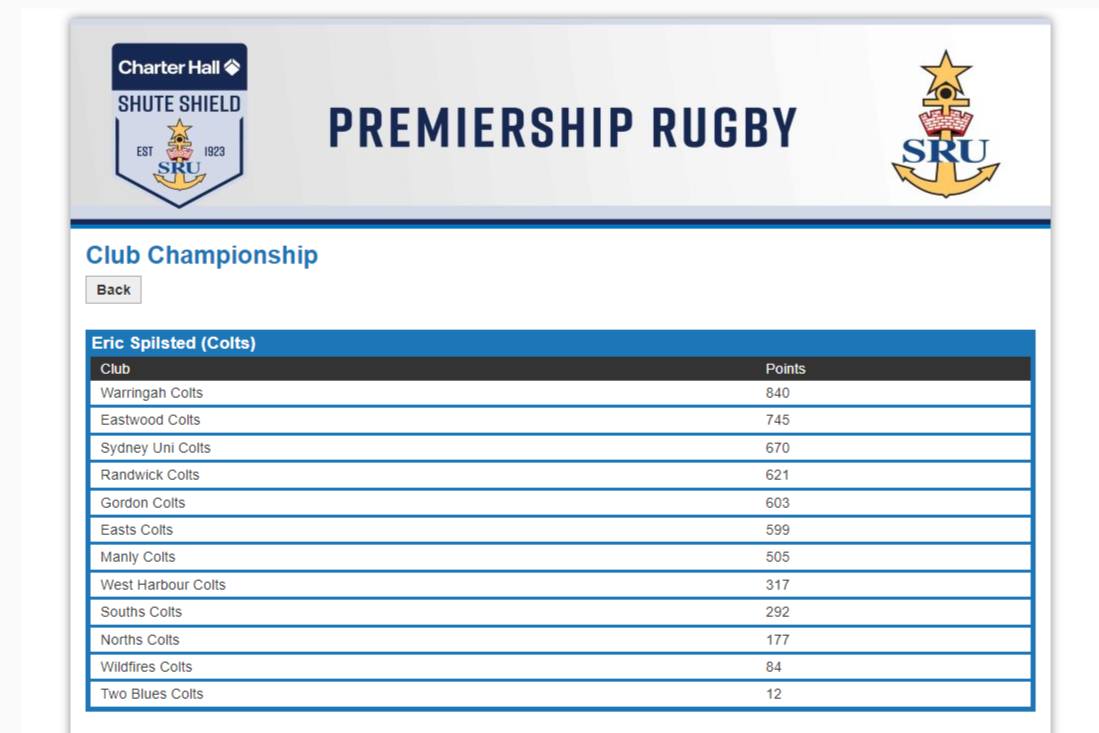 DISTRICT COLTS CLUB CHAMPIONSHIP
"Eric Spilsted Shield" awarded from 2001
Year, Winner, Runner Up
1994 - Eastwood, Western Suburbs
1995 - Gordon, Sydney University
1996 - Gordon, Randwick
1997 - Sydney University, Eastwood
1998 - Eastwood, Sydney University
1999 - Warringah, Eastwood
2000 - Sydney University, Eastwood
Eric Spilsted Shield
Winner, runner up
2001 - Warringah, Sydney University
2002 - Sydney University, West Harbour
2003 - Sydney University, West Harbour
2004 - West Harbour, Sydney University
2005 - Sydney University, Eastwood
2006 - Sydney University, Eastwood
2007 - Sydney University, Eastwood
2008 - Sydney University, Eastern Suburbs
2009 - Sydney University, Eastern Suburbs
2010 - Sydney University, West Harbour
2011 - Sydney University, Manly
2012 - Sydney University, Northern Suburbs
2013 - Sydney University, Manly
2014 - Sydney University, Northern Suburbs
2015 - Randwick, Sydney University
2016 - Sydney University, Randwick
2017 - Sydney University,
2018 - Randwick,
2019 - Gordon,
Eric Spilsted started Rugby News – the original mouth piece for rugby in NSW. He wrote the Best of Aussie Slang, a great selection of related books, art and collectibles.
Eric Bernard Spilsted passed away on September 11, 2004.
The Shute Shield, known as the Charter Hall Shute Shield, is a semi-professional rugby union competition in Sydney, Australia. It is the premier club competition in New South Wales. The Shute Shield is awarded to the winning team from the Sydney premiership grand final held at the end of the club rugby season.