May 14 - 20, 2023: Issue 583
epic WSL Sydney Pro Junior + Sydney Surf Pro at Narrabeen: May 13-14 + may 17-24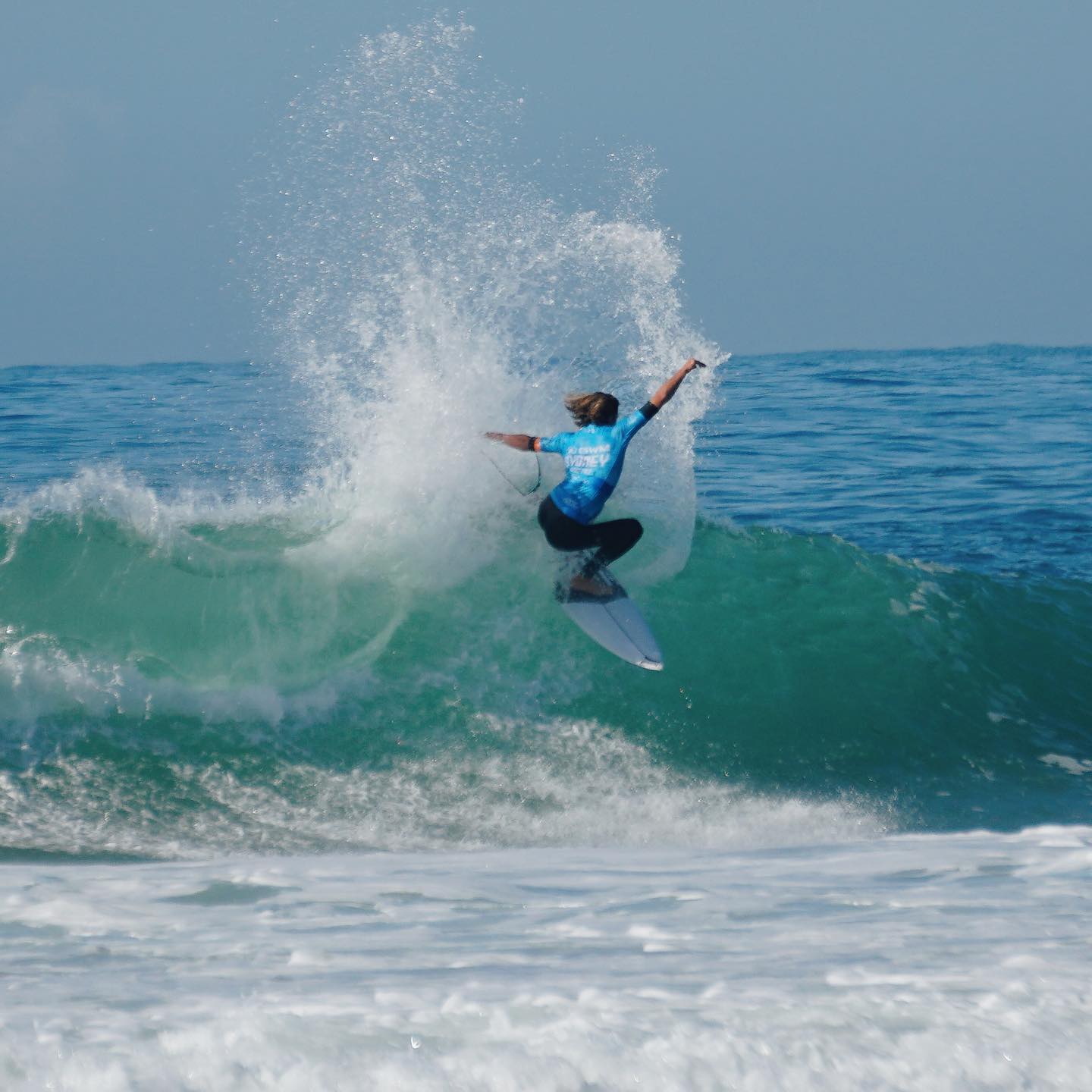 Friday May 12, 2023 Narrabeen. Photo: Claudia Haworth/Surfing NSW
North Narrabeen is set for some epic surfing over the next week, the Sydney Pro Junior and WSL Sydney Surf Pro have come to town and will showcase not only some epic surfing and surfers, but a legendary place for waves.
On Friday May 12th Narrabeen turned it on for the GWM Sydney Surf Pro Trials competitors with Saxon Reber and Alysse Cooper taking out the no. 1 spot in the male and female divisions.
There were some sweet total score combos coming through, with Hughie Vaughan securing a 14.60 in the Semi's and Sydney Chevalier finish off her Quarters with a 12.00.
Congratulations to all competitors!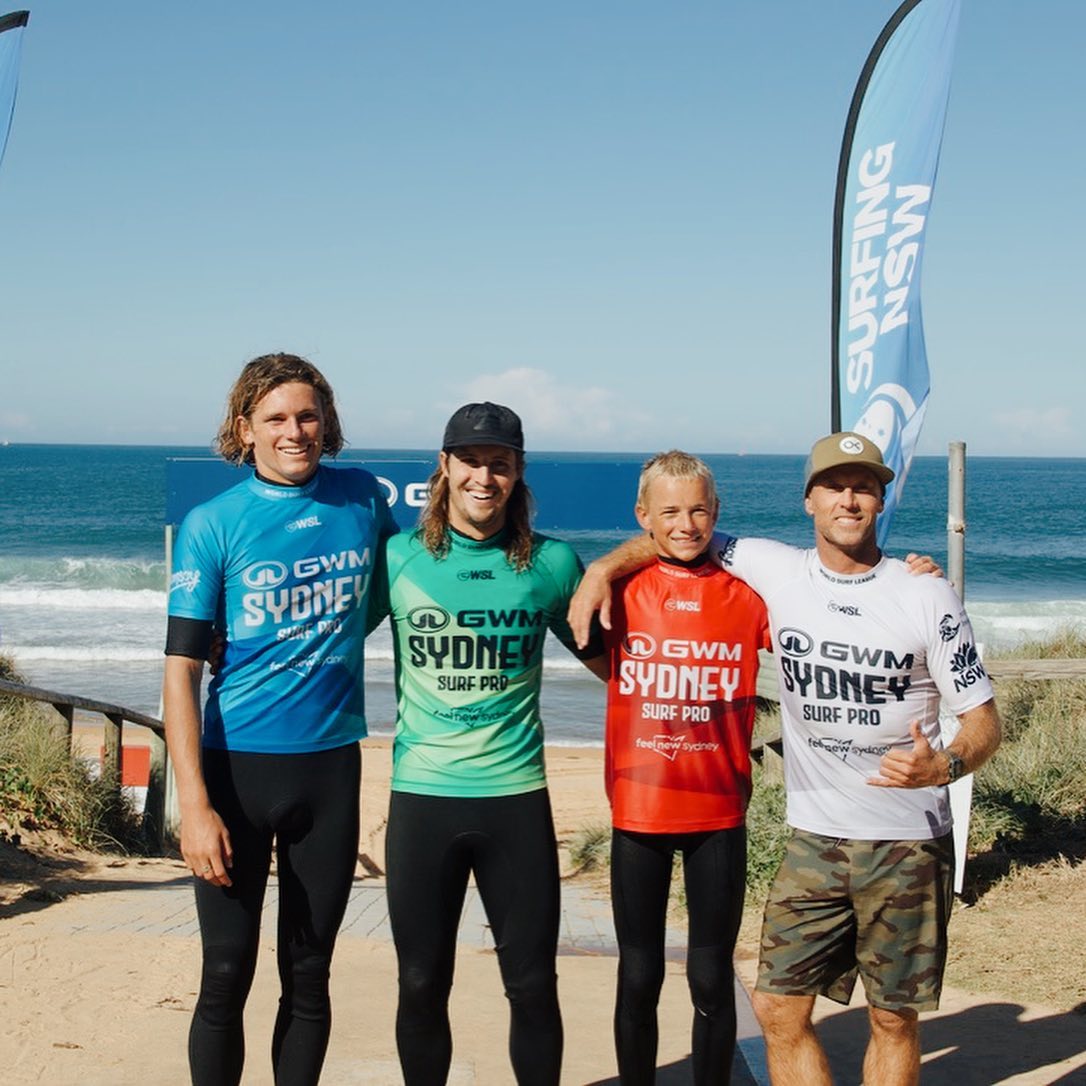 Friday May 12, 2023 Narrabeen. Photos: Claudia Haworth/Surfing NSW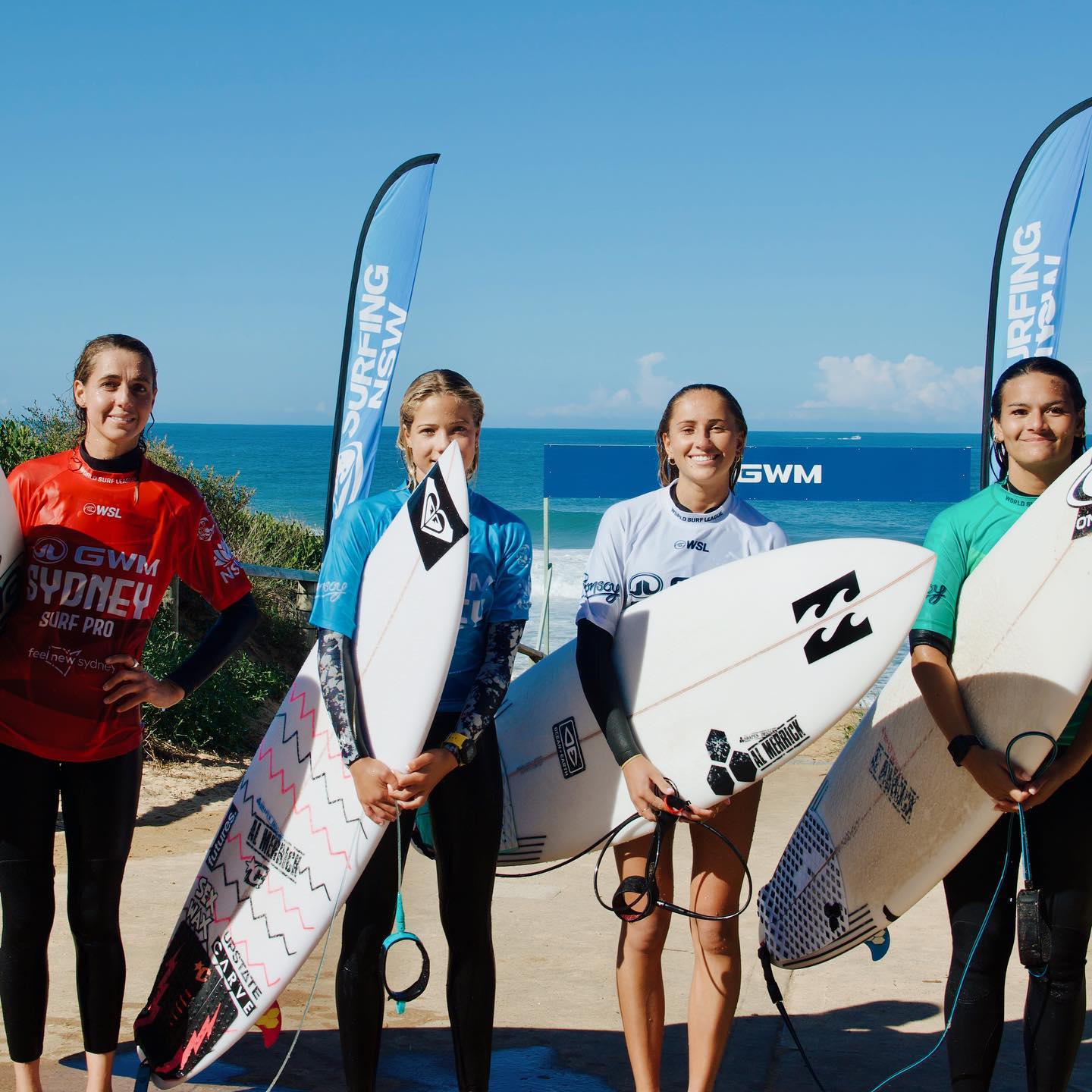 If you're in the area this weekend or looking for an excuse to head to the beach, the Harvey Norman Sydney Pro Junior runs May 13-14, followed by the GWM Sydney Surf Pro Challenger, May 17-24.
Results available so far for the Harvey Norman Sydney Pro Junior results are at: www.worldsurfleague.com/events/2023/jun/130/harvey-norman-sydney-pro-junior/main
The World Surf League (WSL) Sydney Surf Pro staged from at North Narrabeen allowing fans to watch professional local and international surfers go head-to-head on one of the peninsula's favourite breaks.
In 2022 WSL launched the Challenger Series, as a new level of competition to provide athletes more opportunities at the highest level to qualify for the elite Championship Tour (CT).
Australian athletes will take part alongside international stars.
This year's WSL Sydney Surf Pro will welcome surfers from all over the globe including; Kolohe Andino and Evan Geiselman from the USA, Jadson Andre from Brazil, Hiroto Ohara and Amuro Tsuzuki from Japan, and Vahina Fierro from Tahiiti and Kauli Vasst competing for France.
Australian favourites include Sally Fitzgibbons, Nikki Van Dijk, Jarvis Earle, Morgan Cibilic and Joel Vaughan as well as local heroes George Pittar from Manly and Dylan Moffat from Narrabeen will also join the line up.
The GWM Sydney Surf Pro Presented by Bonsoy which will run from Wednesday, May 17 to Wednesday, May 24. The competition will be broadcast LIVE on WorldSurfLeague.com, the free WSL app, and the WSL's YouTube channel. Also, check out more ways to watch from the WSL's broadcast partners.
For more information, please visit WorldSurfLeague.com.
About the WSL 2023 Challenger Series
The World Surf League (WSL) 2023 Challenger Series is the battleground where surfers compete to qualify for the elite Championship Tour (CT), surfing's most prestigious competition tier. Across the six-competition series, promising young talents and hungry veterans will face off in high-performance waves for their shot to earn a spot on the CT. Following the CT's Mid-season Cut, the Challenger Series will feature competitors hoping to return to the elite CT in 2024, as well as new faces looking to achieve their dreams and qualify for the first time.
Following the 2023 Challenger Series season, the Top 10 men and Top 5 women on the Challenger Series rankings will qualify for the 2024 Championship Tour season. Out of the six Challenger Series competitions, only the top four results will count toward their end-of-year rankings.
Where: 2023 Challenger Series Schedule:
Boost Mobile Gold Coast Pro Presented by GWM (Queensland, Australia): May 6 - 13, 2023
GWM Sydney Surf Pro Presented by Bonsoy (New South Wales, Australia): May 17 - 24, 2023
Ballito Pro Presented by O'Neill (KwaZulu-Natal, South Africa): July 2 - 9, 2023
US Open of Surfing presented by Pacifico (Huntington Beach, USA): July 29 - August 6
EDP Vissla Pro Ericeira Presented by Estrella Galicia (Ericeira, Portugal): October 1 - 8, 2023
Corona Saquarema Pro (Rio de Janeiro, Brazil): October 14 - 21, 2023
The 2023 Challenger Series commenced at the world-famous Snapper Rocks for the Boost Mobile Gold Coast Pro presented by GWM. It is bound to be an epic launch to the 2023 Challenger Series with competitors doing battle at one of the most world-class, right-hand sand points on the planet.
From the Gold Coast the Challenger Series will then head south to North Narrabeen Beach for the GWM Sydney Surf Pro presented by Bonsoy. North Narrabeen is one of Australia's most high-performance beach breaks with a long lineage with professional competitive surfing and it's return to the annual schedule comes with much excitement from both competitors and fans.
Who: Surfing Stars Battle New Talents
The 2023 Challenger Series will host 80 men and 48 women at each event, comprised of athletes from the following groups:
12 men and seven women from the CT who did not make the Mid-season Cut,
10 men and five women from the previous year's Challenger Series rankings,
Three men and two women who were CT surfers in the prior season that did not requalify for either the CT or the Challenger Series,
49 men and 30 women as allocated by the seven WSL regions (Australia/Oceania, Asia, Africa, Europe, Hawaii/Tahiti Nui, North America, and Latin America), and
The men's 2022 World Junior Champion,
The women's 2022 World Junior Champion, and
Five men's and three women's wildcards per event.
About the WSL
The World Surf League (WSL) is the global home of competitive surfing, crowning the World Champions since 1976 and showcasing the world's best surfers on the world's best waves. WSL is comprised of the Tours and Competition division, which oversees and operates more than 180 global competitions each year; WSL WaveCo, home of the world's largest high-performance, human-made wave; and WSL Studios, an independent producer of unscripted and scripted projects. For more information, please visit WorldSurfLeague.com.