October 15 - 21, 2017: Issue 333
GROMMETS SHINE IN DIFFICULT CONDITIONS AT WOOLWORTHS SURFER GROMS COMP AT CRONULLA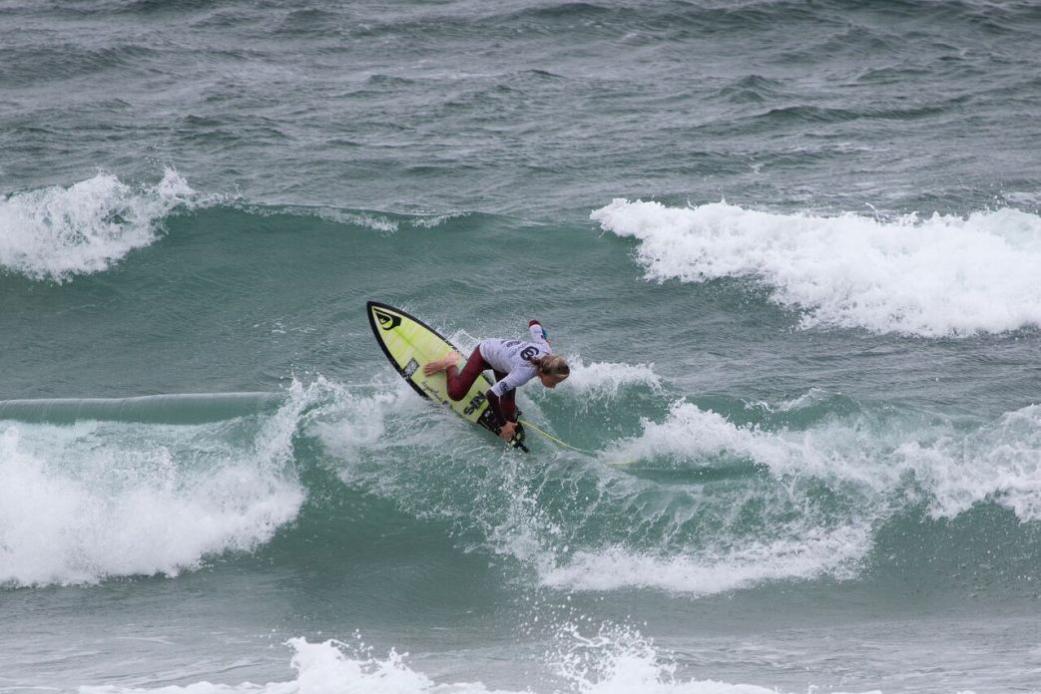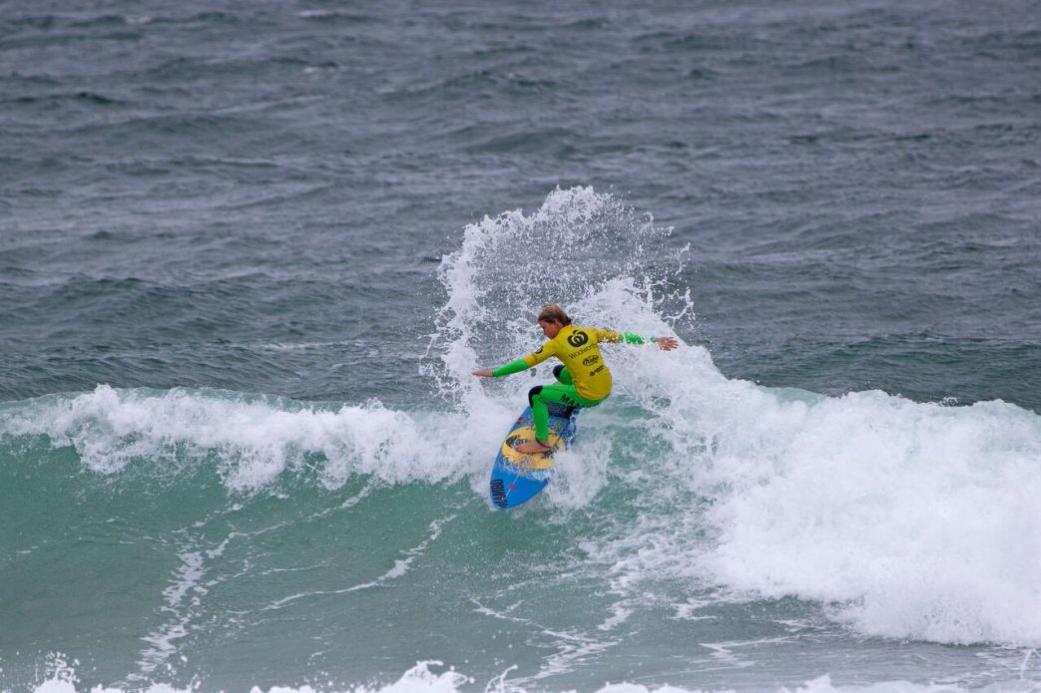 Dane Dujic (Avalon, NSW - top) and
Jack McDonald (Freshwater, NSW - above)
were the standouts in the opening round -photos by Ethan Smith/Surfing NSW
GROMMETS SHINE IN DIFFICULT CONDITIONS AT THE WOOLWORTHS SURFER GROMS COMP PRES. BY WAHU AT CRONULLA
NORTH CRONULLA BEACH, CRONULLA
Saturday, October 14, 2017
Competitors endured a dreary day of onshore winds and small swell as the Woolworths Surfer Groms Comps presented by Wahu got underway at North Cronulla.

Koda Killorn (Maroubra, NSW) picked up where he left off since taking out the last Woolworths Surfer Groms Comps presented by Wahu event on the Northern Beaches, posting the two highest heat totals of the Under-14 Boys, 15.5 and 14.77 (out of a possible 20 points) in his opening exchanges. Based on the leaderboard format, Killorn will now enter the quarterfinal as top-seed, where he'll face Nate Hopkins (Noraville, NSW), Luke Dujic (Avalon, NSW) and Kai McGovern (Curl Curl, NSW).

Oceanna Rogers (Shellcove, NSW), Gabi Spake (Collaroy, NSW) and Keira Buckpitt (Culburra, NSW) all dominated the opening rounds of the Under-14 Girls, posting two wins each across the first two rounds. Rogers managed to claim the first spot on the leaderboard thanks to posting an 8.00 wave score for a handful of giant forehand hits.

Jack McDonald (Freshwater, NSW) and Dane Dujic (Avalon, NSW) were the standouts in the opening round of the Under-12 Boys division with both surfers posting heat totals in excess of 13.66.

Day two of the Woolworths Surfer Groms Comps presented by Wahu will reconvene tomorrow.

The main base for event two of the event Woolworths Surfer Groms Comps presented by Wahu is North Cronulla with backup locations of Wanda, Elouera, South Cronulla and Sandshoes.

All competitors are advised to ring the event hotline (0458 247 212) by 6.45am on the days of competition to confirm location and running order.

Regarded as one of the major stepping stones in the development of young Australian surfers, the 10-event Woolworths Surfer Groms Comps presented by Wahu caters for surfers from Under 8 to Under 14 and will be held in New South Wales, Queensland, Victoria, Western Australia and South Australia over summer. The prestigious event series will also return to Tasmania in 2017/18.

As an added bonus, the respective winners of the Under 14 boys' and girls' divisions from each event will receive an invite to attend an all-expenses paid, three-day Woolworths Surf Camp at the Hurley Surfing Australia High-Performance Centre (HPC). For the South Australian, Victorian and Tasmanian events, the Woolworths Surf Camp prize will be awarded to the highest place Under-14 Boy and Girl who reside in that respective State.

Each entrant will also receive a Woolworths Surfer Groms Comps presented by Wahu t-shirt for entering, plus a Wahu beach product and there will be plenty of Wahu beach games and giveaways at each event.

The Woolworths Surfer Groms Comps presented by Wahu have helped to launch the careers of many of Australia's most promising junior surfers with almost 800 children set to take part in the 2017/18 event series.

Previous champions include Matt Banting, Jacob Willcox, Luke Hynd, Eli Steele, Kai Hing, Chris Zaffis, Quinn Bruce, Ellie-Jean Coffey, Macy Callaghan, Isabella Nichols, Holly Wawn and Laura Poncini.

Woolworths Surfer Groms Comps Presented by Wahu 2017/2018 Series Schedule:
EVENT 1 - Northern Beaches, NSW - Sept 9 - 10, 2017
EVENT 2 - Cronulla, NSW - Oct 14 - 15, 2017
EVENT 3 - Kiama, NSW - Oct 21 - 22, 2017
EVENT 4 - Coffs Harbour, NSW - Oct 28 - 29, 2017
EVENT 5 - Ocean Grove, VIC - Nov 11 - 12, 2017
EVENT 6 - Fleurieu Peninsula, SA - Nov 18, 2017
EVENT 7 - Sunshine Coast, QLD - Dec 9 - 10, 2017
EVENT 8 - Gold Coast, QLD - Jan 10 - 11, 2018
EVENT 9 -Trigg, WA - Jan 27 - 28, 2018
EVENT 10 - Clifton Beach, TAS - Feb 24, 2018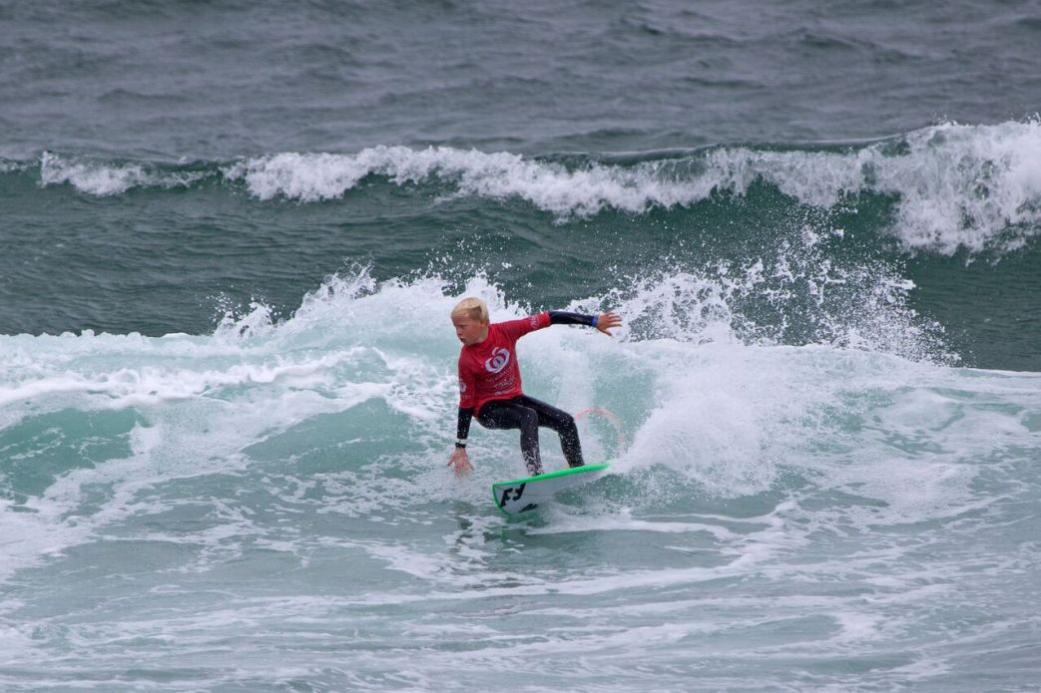 Fletcher Kelleher - photo by Ethan Smith/Surfing NSW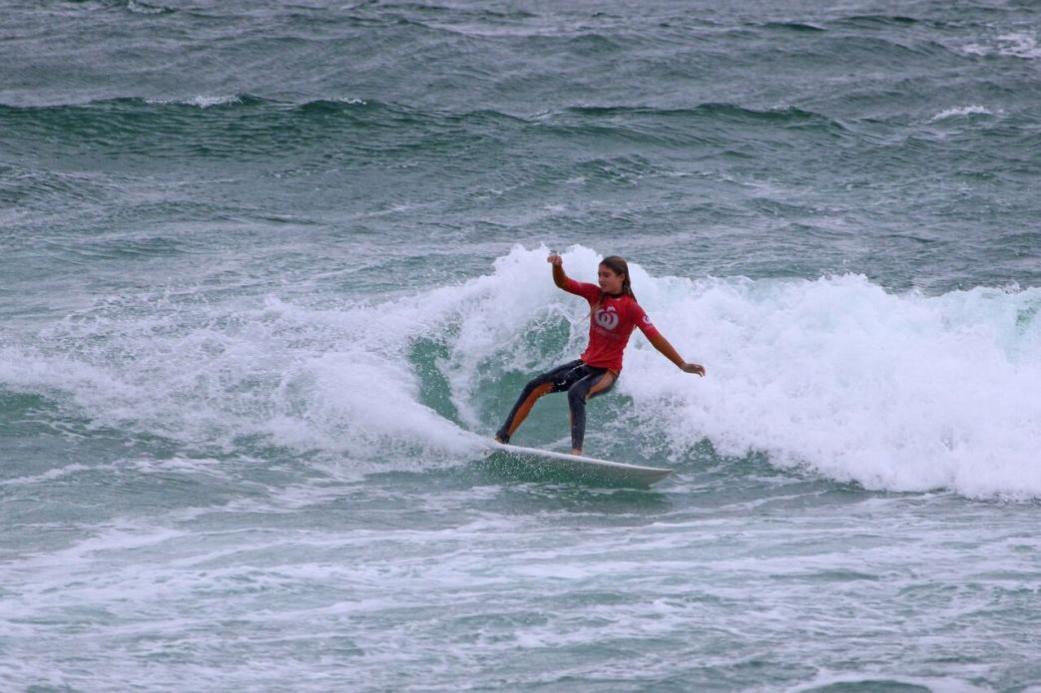 Gabi Spake - photo by Ethan Smith/Surfing NSW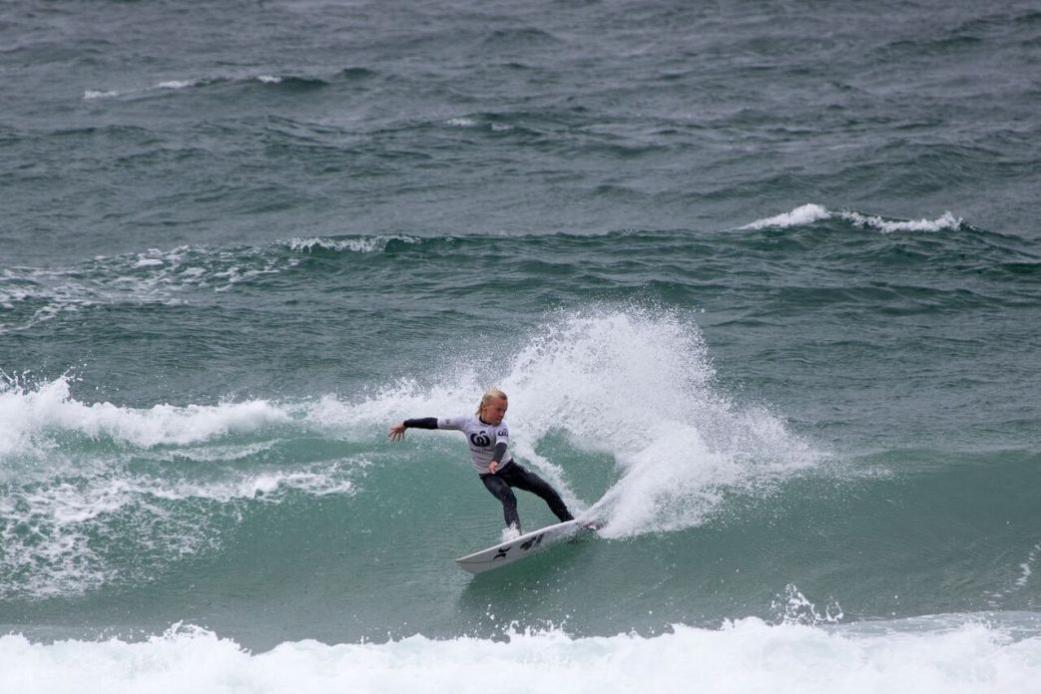 Kalani Van De Polder - photo by Ethan Smith/Surfing NSW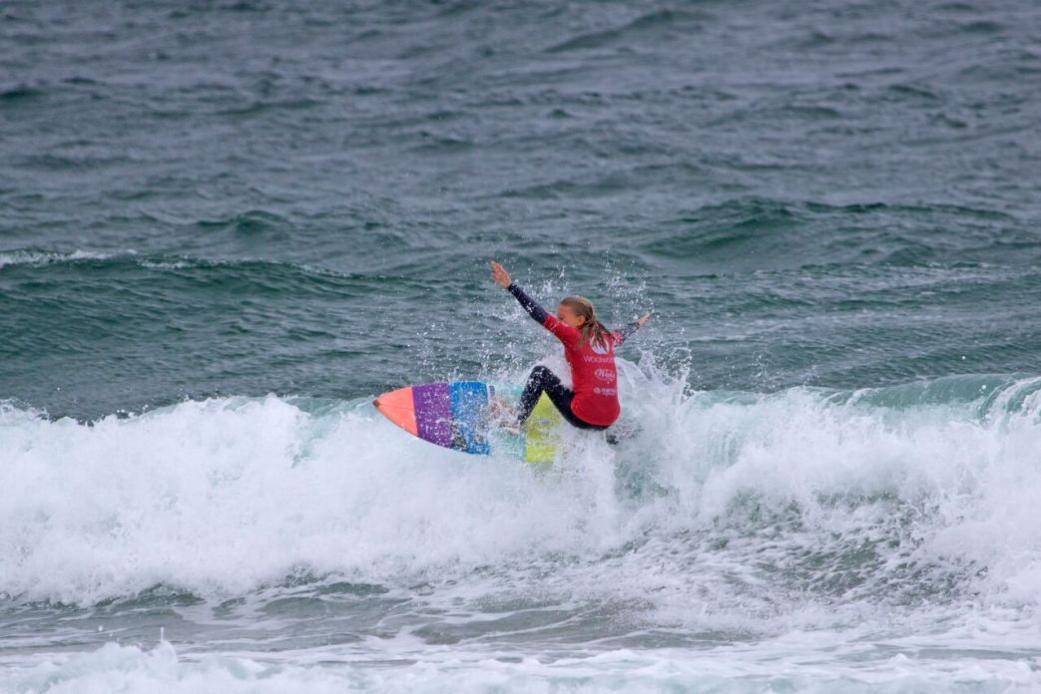 Keira Buckpitt - photo by Ethan Smith/Surfing NSW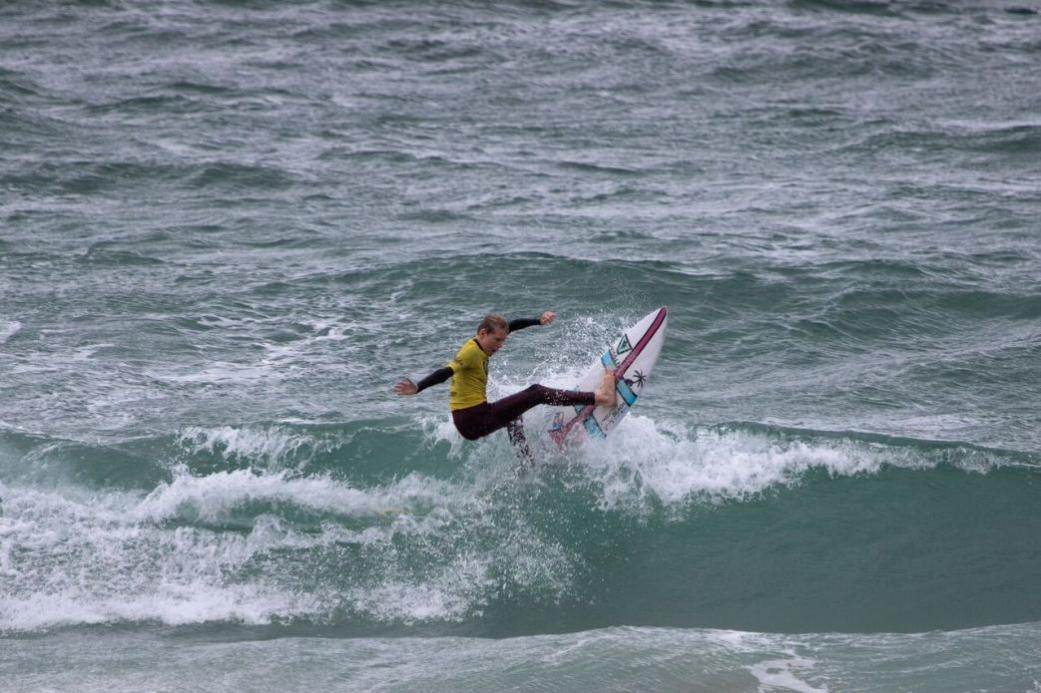 Koda Killorn - photo by Ethan Smith/Surfing NSW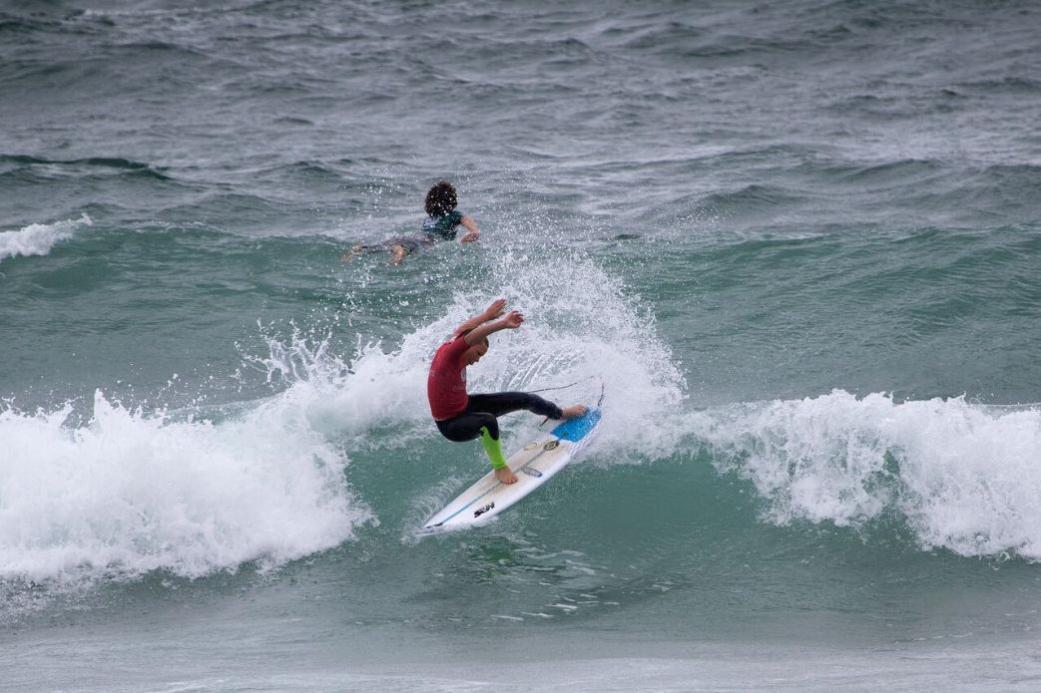 Nate Hopkins - photo by Ethan Smith/Surfing NSW
FINALISTS MAKE LIGHT WORK OF TOUGH CONDITIONS AT WOOLWORTHS SURFER GROMS COMP AT CRONULLA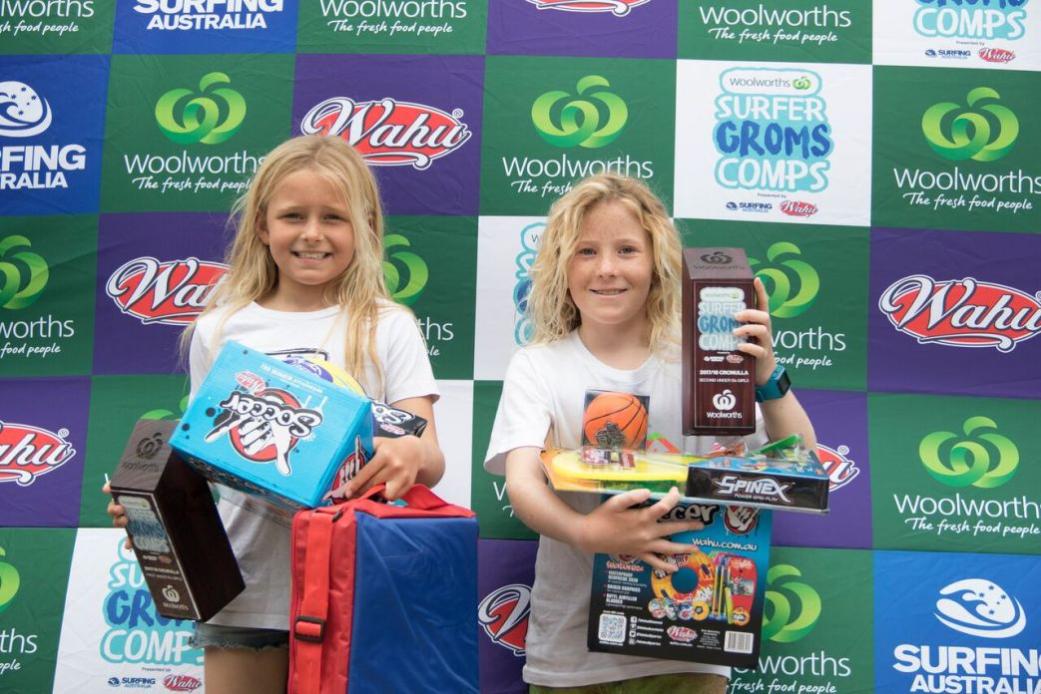 ABOVE:
Under-10 Girls Finalists
1 – Ruby Trew (Seaforth)
2 – Evie Fisher (Gymea Bay)
Photo by Ethan Smith / Surfing NSW
FINALISTS MAKE LIGHT WORK OF TOUGH CONDITIONS AT WOOLWORTHS SURFER GROMS COMP AT CRONULLA
NORTH CRONULLA BEACH, CRONULLA
Sunday, October 15, 2017
The Woolworths Surfer Groms Comp presented by Wahu at Cronulla saw a day of impressive performances in less than ideal conditions today as event two on the series wrapped up in tiny one-foot surf.
After numerous final appearances and standout performances, Taj Simon (Port Kembla) was able to nab himself an Under-14 Boys title. Simon showed effortless flow in the final to knock out an array of turns and take the win in the relatively low-scoring affair. Local goofy-footer Kalani Van de Polder put up a valiant fight, but fell short of toppling Simon by a 0.5 margin and took the runner-up spot.
Following a runner-up finish at the Woolworths Surfer Groms Comps presented by Wahu on the Northern Beaches, Oceanna Rogers (Shell Cove) was able to go one step further in Cronulla, taking the Under-14 Girls title. Rogers posted an 11.66 heat total to claim the win ahead of fellow south coast surfer Keira Buckpitt (Culburra) who finished in second position.
Fletcher Kelleher (Freshwater) claimed his second Woolworths Surfer Groms Comps presented by Wahu in as many events, taking out the Under-12 Boys division. In the low-scoring affair, Kelleher posted a respectable 12.27 to take the win ahead of Central Coast surfer Isaak Brown (Lake Munmorah).
Tyla Hurst (Port Kembla) ensured two titles would be heading back to Port Kembla when she took out the Under-12 Girls. Hurst took dual wins across both finals to end up on the top spot of the leaderboard and take the overall title.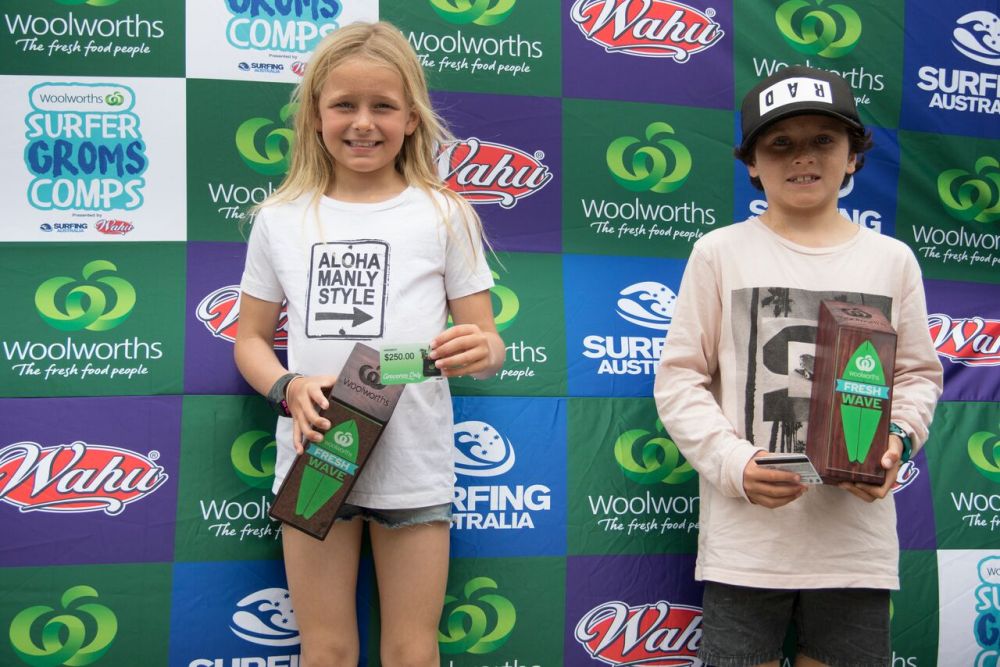 Woolworths Fresh Wave Winners: Ruby Trew and Kash Brown - photo by Ethan Smith / Surfing NSW

All other results are listed below.
The main base for event two of the event Woolworths Surfer Groms Comps presented by Wahu was North Cronulla with backup locations of Wanda, Elouera, South Cronulla and Sandshoes.
Regarded as one of the major stepping stones in the development of young Australian surfers, the 10-event Woolworths Surfer Groms Comps presented by Wahu caters for surfers from Under 8 to Under 14 and will be held in New South Wales, Queensland, Victoria, Western Australia and South Australia over summer. The prestigious event series will also return to Tasmania in 2017/18.
As an added bonus, the respective winners of the Under 14 boys' and girls' divisions from each event will receive an invite to attend an all-expenses paid, three-day Woolworths Surf Camp at the Hurley Surfing Australia High-Performance Centre (HPC). For the South Australian, Victorian and Tasmanian events, the Woolworths Surf Camp prize will be awarded to the highest place Under-14 Boy and Girl who reside in that respective State.
Each entrant will also receive a Woolworths Surfer Groms Comps presented by Wahu t-shirt for entering, plus a Wahu beach product and there will be plenty of Wahu beach games and giveaways at each event.
The Woolworths Surfer Groms Comps presented by Wahu have helped to launch the careers of many of Australia's most promising junior surfers with almost 800 children set to take part in the 2017/18 event series.
Previous champions include Matt Banting, Jacob Willcox, Luke Hynd, Eli Steele, Kai Hing, Chris Zaffis, Quinn Bruce, Ellie-Jean Coffey, Macy Callaghan, Isabella Nichols, Holly Wawn and Laura Poncini.
Results:
Under-14 Boys
1 – Taj Simon (Port Kembla)
2 – Kalani Van de Polder (Cronulla)
3 – Koda Killorn (Maroubra)
4 – Nate Hopkins (Noraville)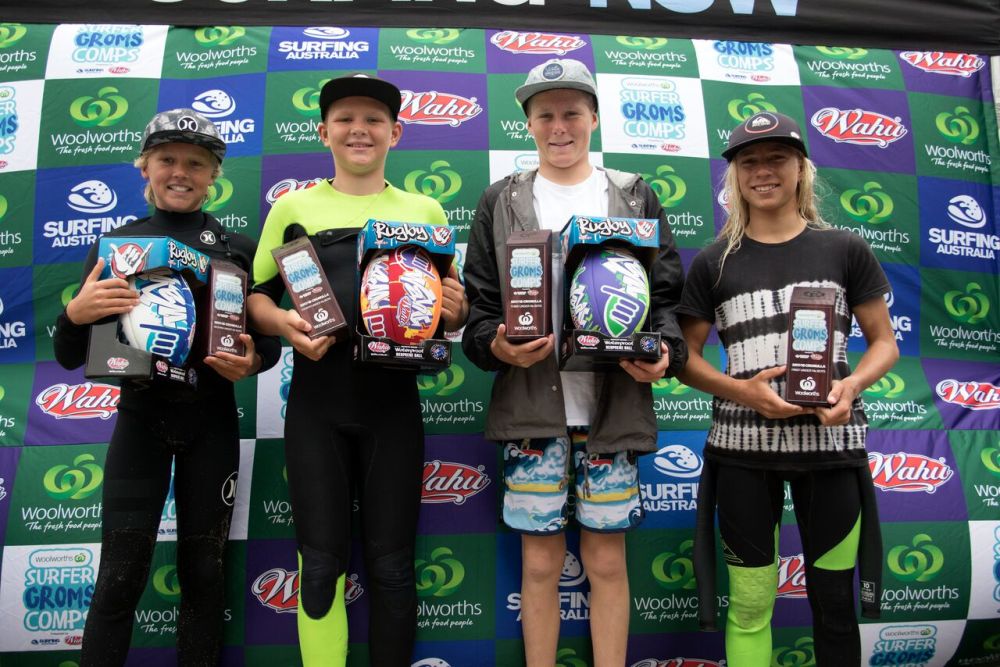 Under 14 Boys Finalists -
Photo by Ethan Smith / Surfing NSW
Under-14 Girls
1 – Oceanna Rogers (Shell Cove)
2 – Keira Buckpitt (Culburra)
3 – Holly Wishart (Gerringong)
4 – Gabi Spake (Collaroy)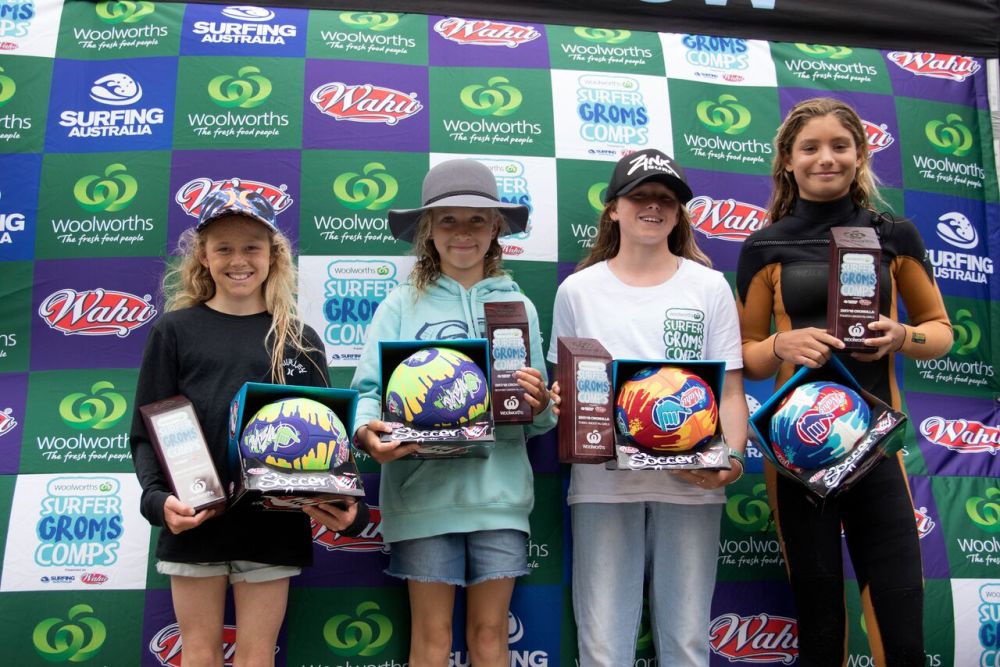 Under 14 Girls Finalists -
Photo by Ethan Smith / Surfing NSW
Under-12 Boys
1 – Fletcher Kelleher (Freshwater)
2 – Issak Brown (Lake Munmorah)
3 – Dane Dujic (Avalon)
4 – Jack MacDonald (Freshwater)
Under 12 Boys Finalists -
Photo by Ethan Smith / Surfing NSW
Under-12 Girls
1 – Tyla Hurst (Port Kembla)
2 – Tiana Darragh (Malabar)
3 – Bronte Herft (Gerringong)
4 – Jada Thomas (Barrack Point)
5 – Zoe O'Sullivan (Woonoona)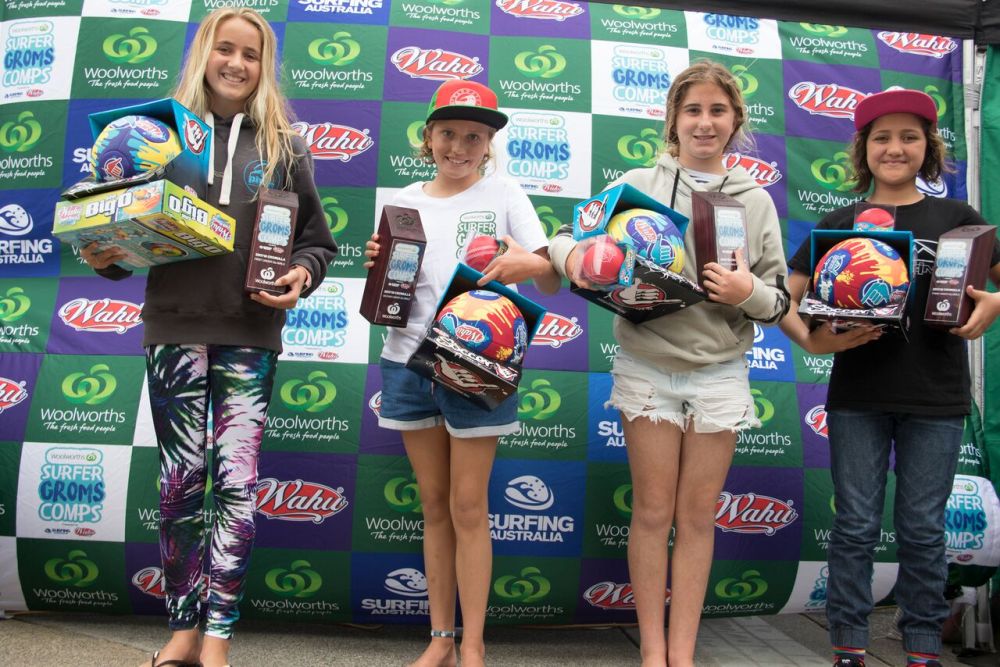 Under 12 Girls Finalists -
Photo by Ethan Smith / Surfing NSW
Under-10 Boys
1 – Kash Brown (Cronulla)
2 – Ocean Lancaster (Merewether)
3 – Joe Hatton (Bronte)
4 – Ben Zanatta Creagh (Dee Why)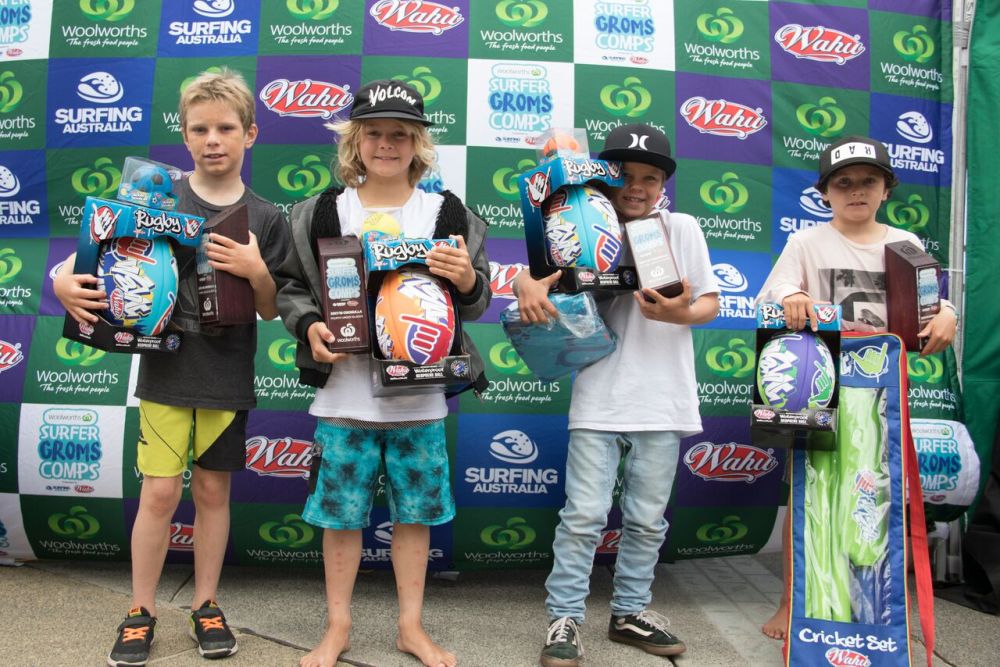 Under 10 Boys Finalists -
Photo by Ethan Smith / Surfing NSW
Under-10 Girls
1 – Ruby Trew (Seaforth)
2 – Evie Fisher (Gymea Bay)
Under-8 Mixed
1 – Lucy Darragh (Malabar)
2 – Jett Blue (Thirroul)
3 – Macy MacDonald (Freshwater)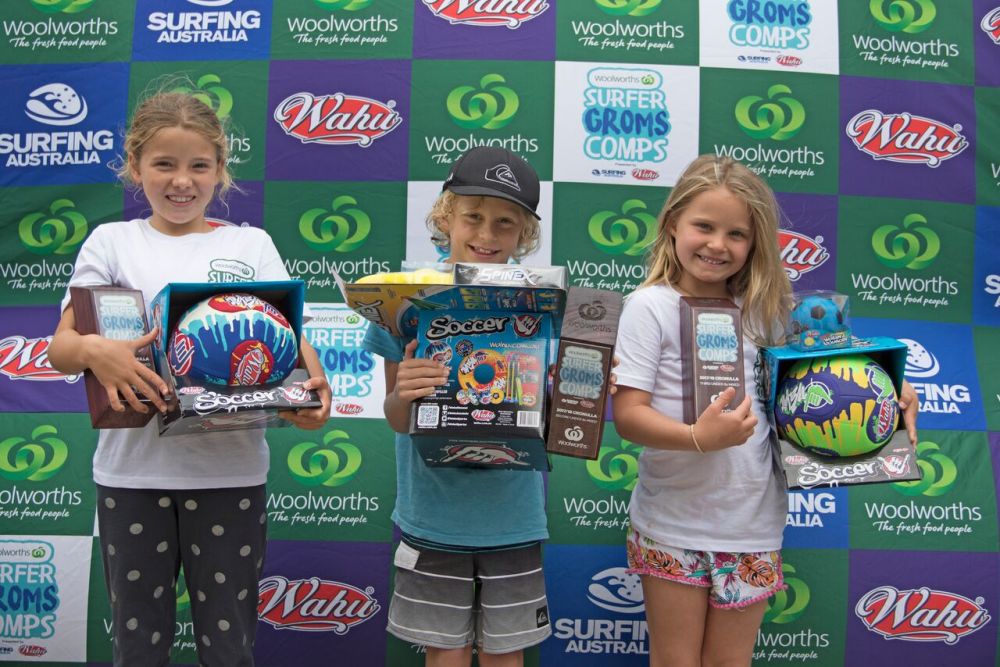 Under 8 Finalists -
Photo by Ethan Smith / Surfing NSW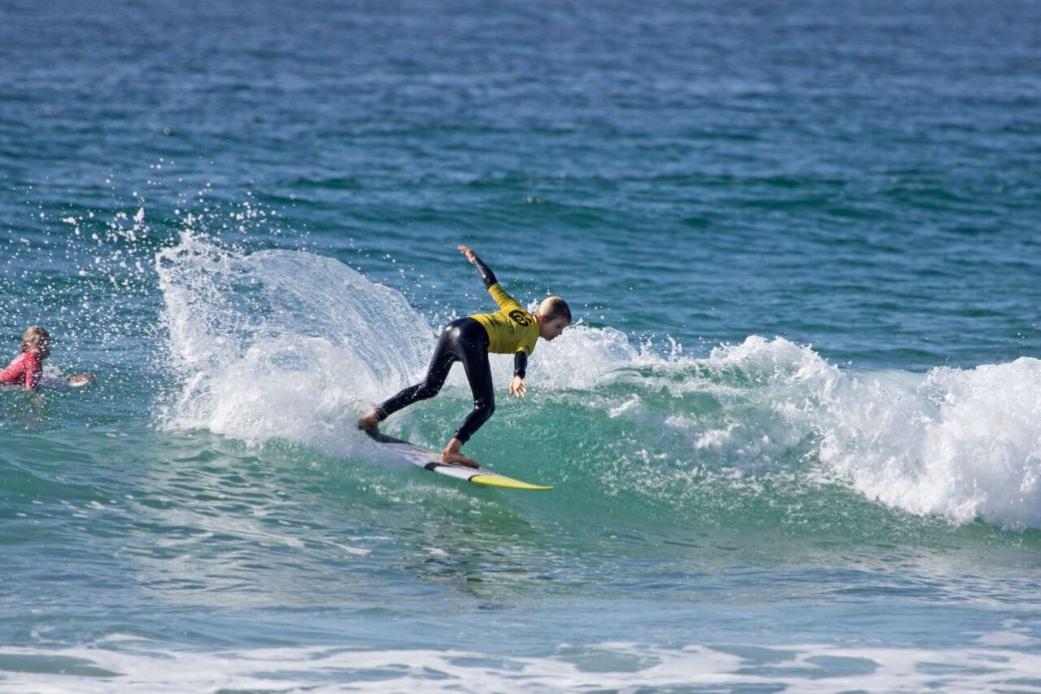 Archie Mandin - photo by Ethan Smith / Surfing NSW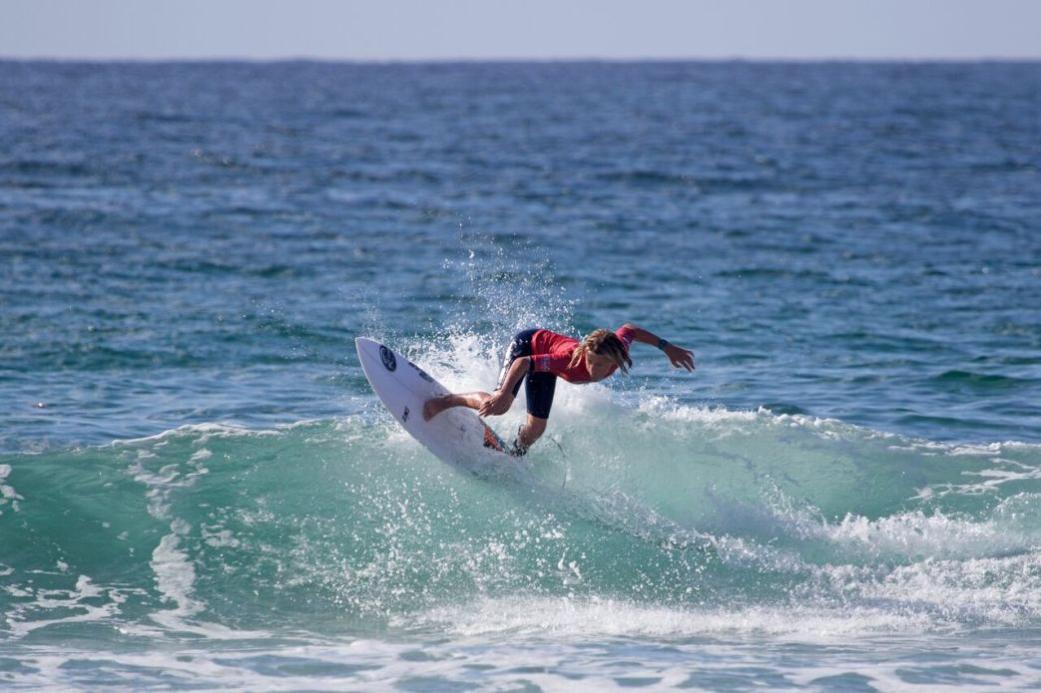 Byron Stapleton - photo by Ethan Smith / Surfing NSW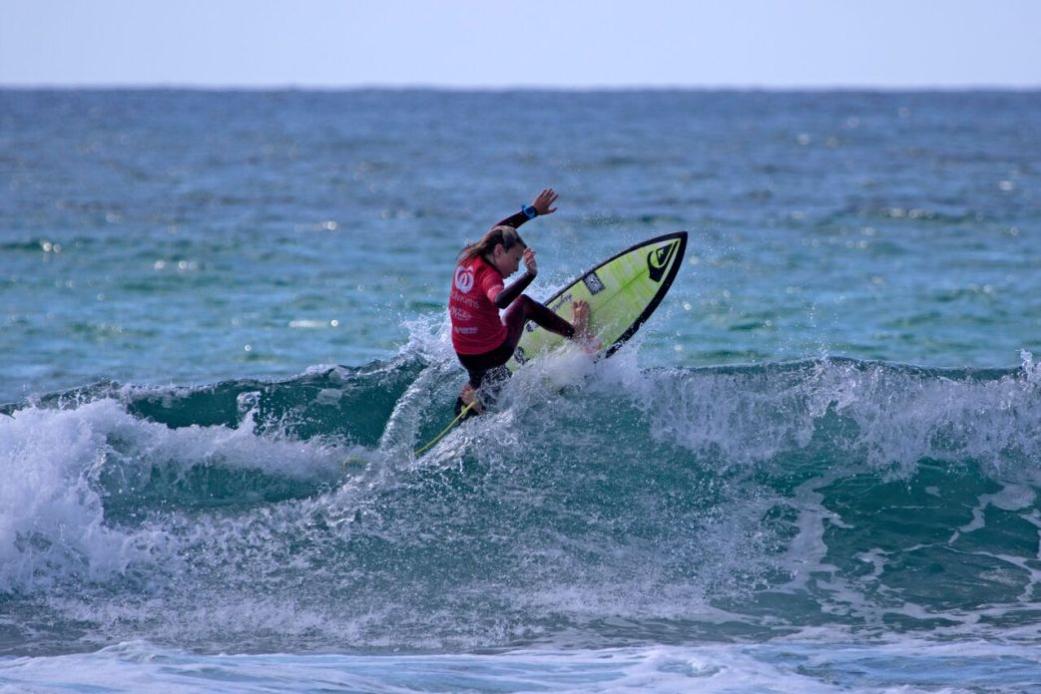 Dane Dujic - photo by Ethan Smith / Surfing NSW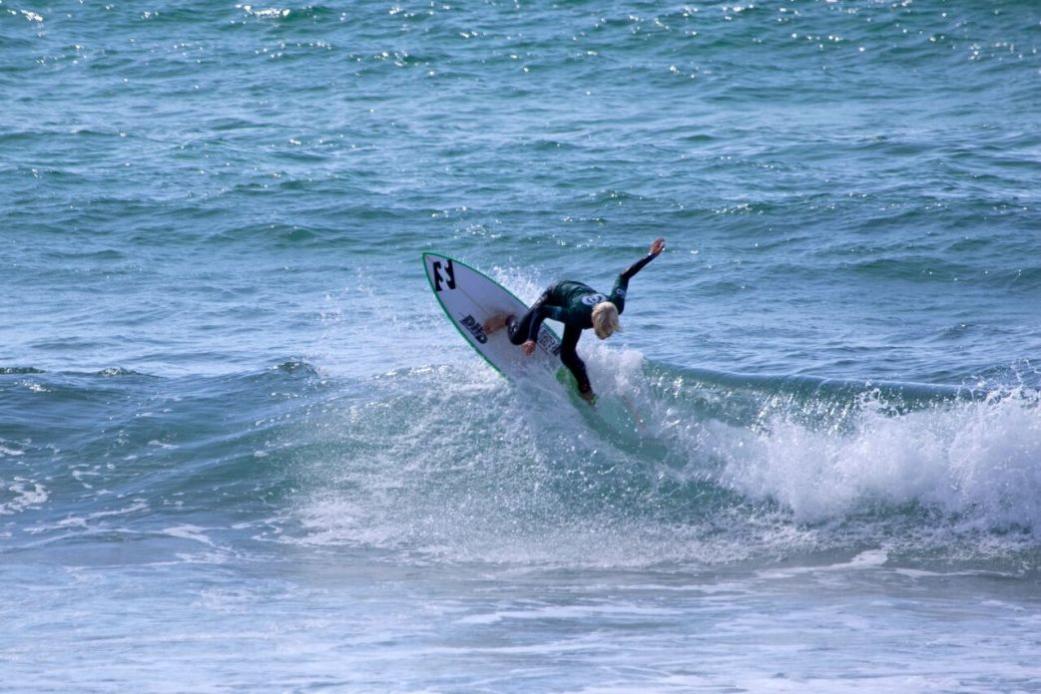 Fletcher Kelleher - photo by Ethan Smith / Surfing NSW
Isaak Brown - photo by Ethan Smith / Surfing NSW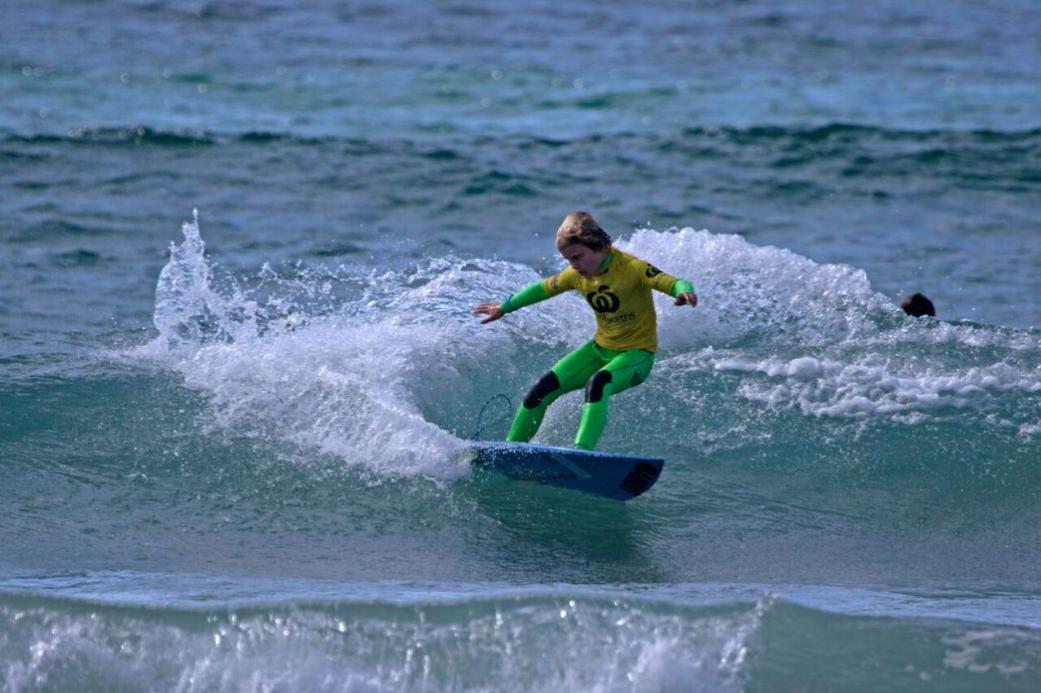 Jack McDonald - photo by Ethan Smith / Surfing NSW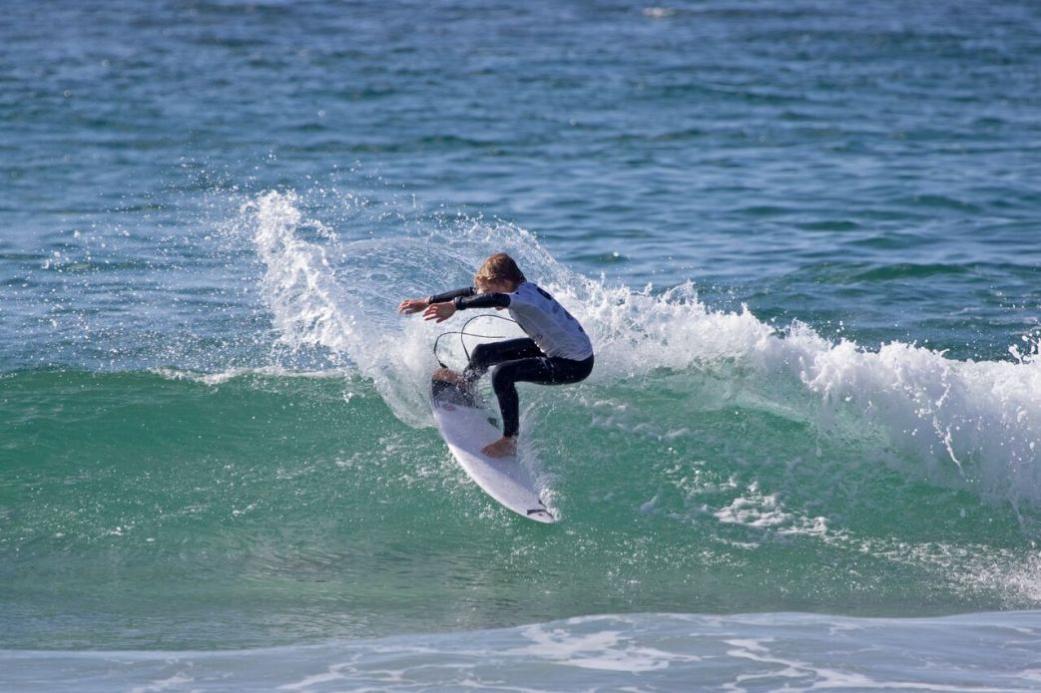 Jay Pink - photo by Ethan Smith / Surfing NSW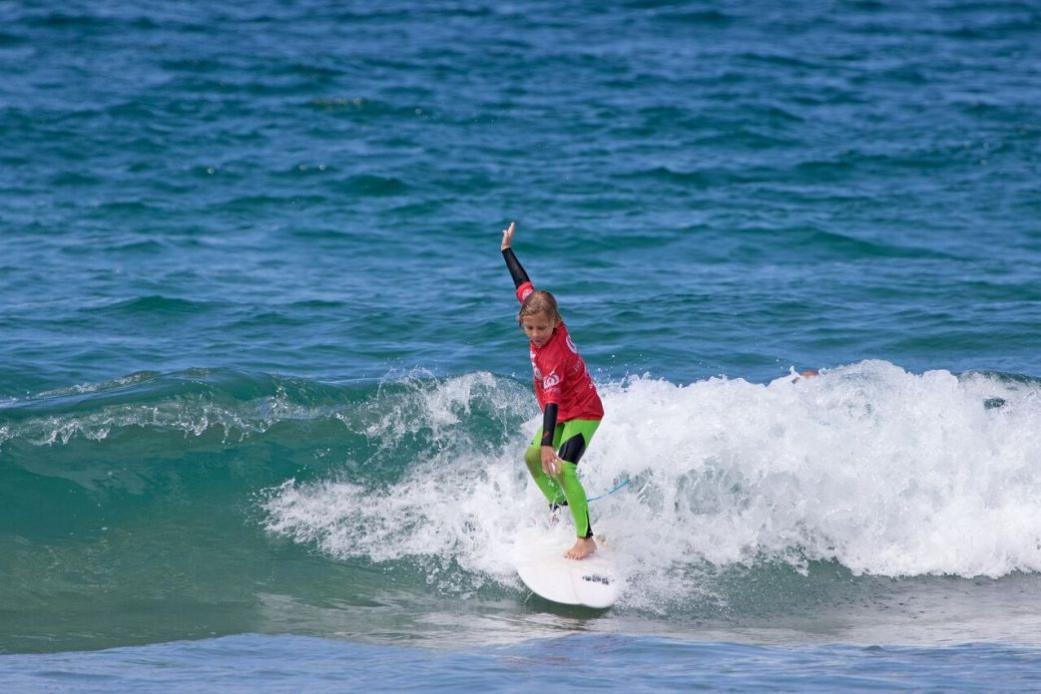 Jett Blue - photo by Ethan Smith / Surfing NSW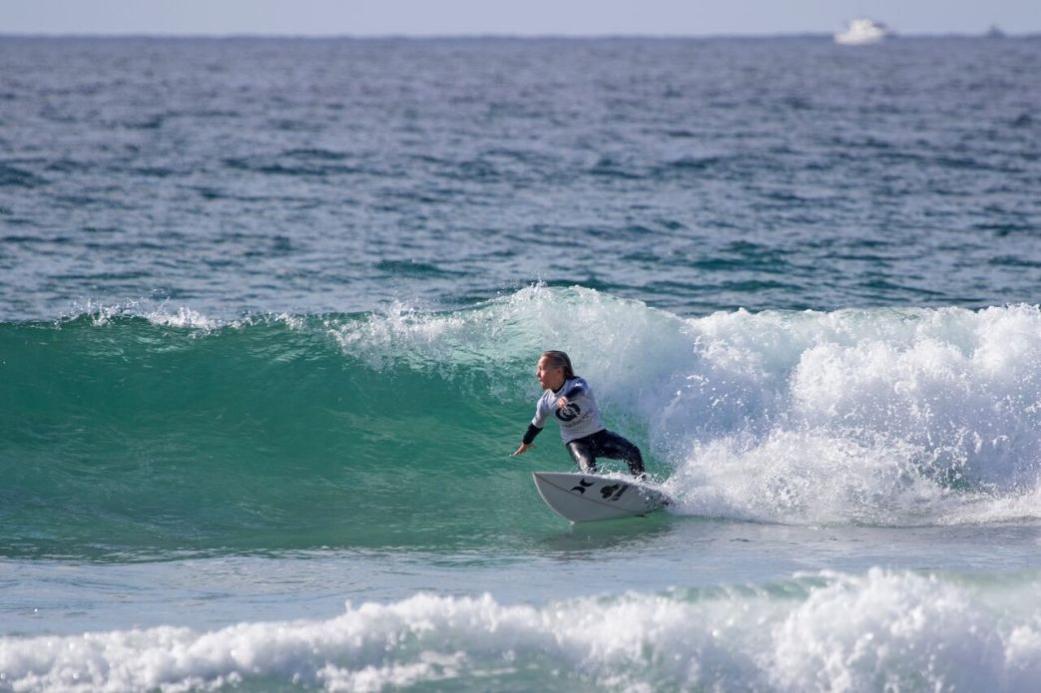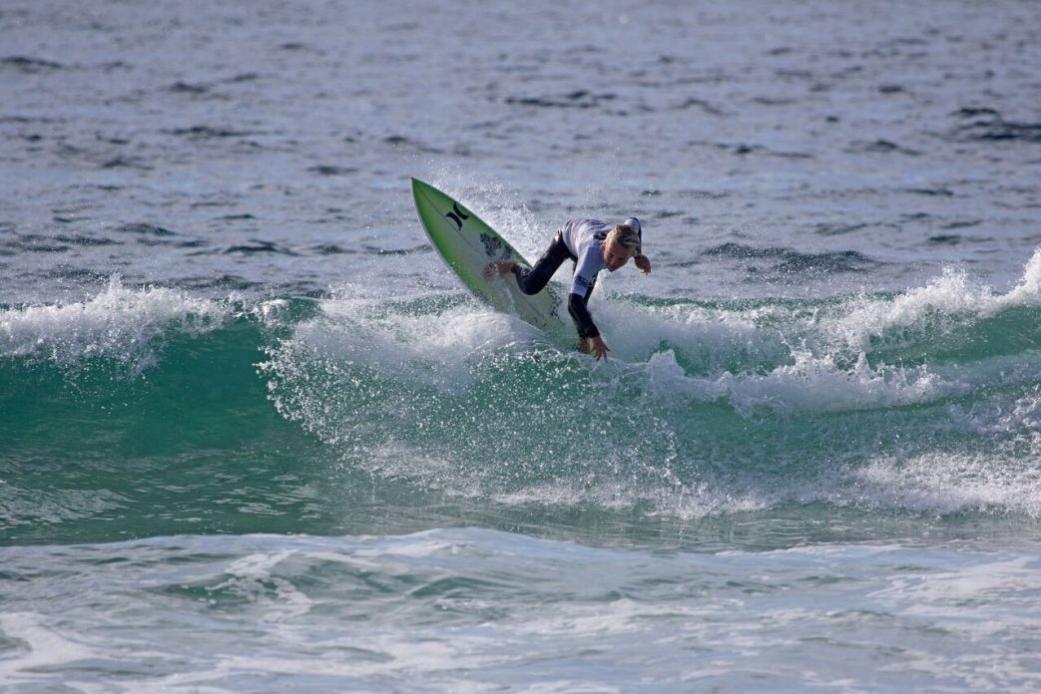 Kalani Van de Polde - photos by Ethan Smith / Surfing NSW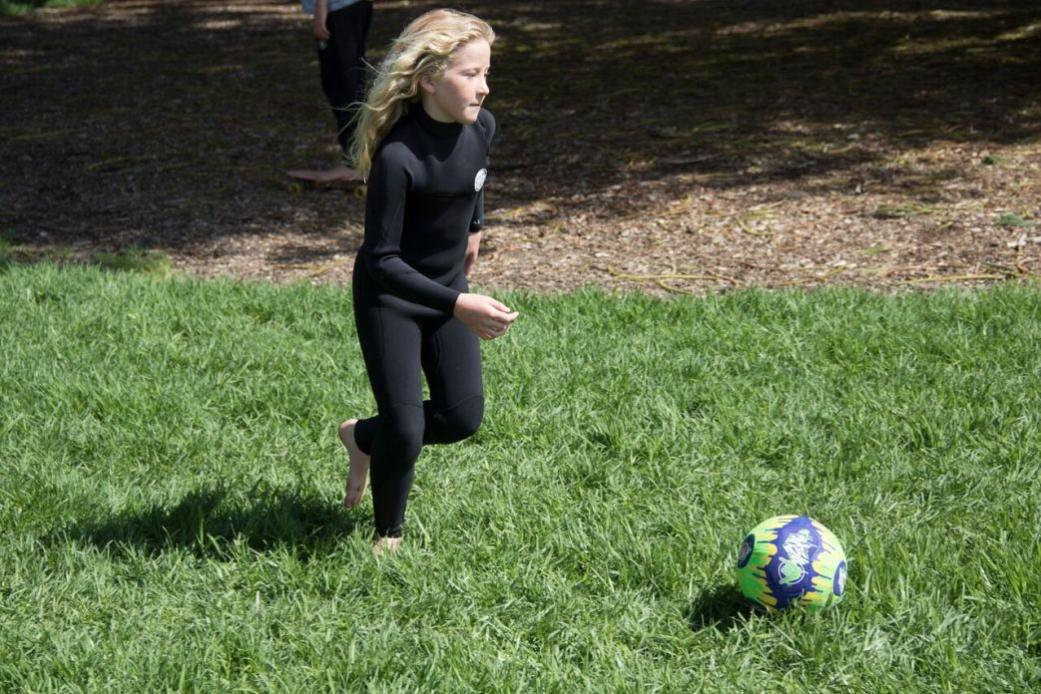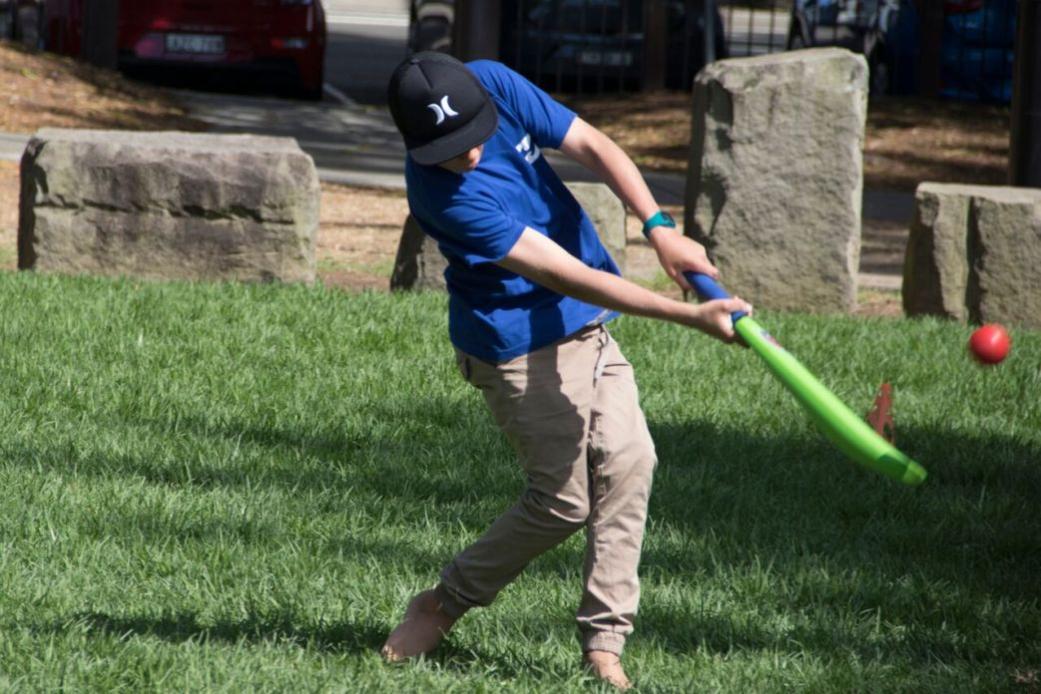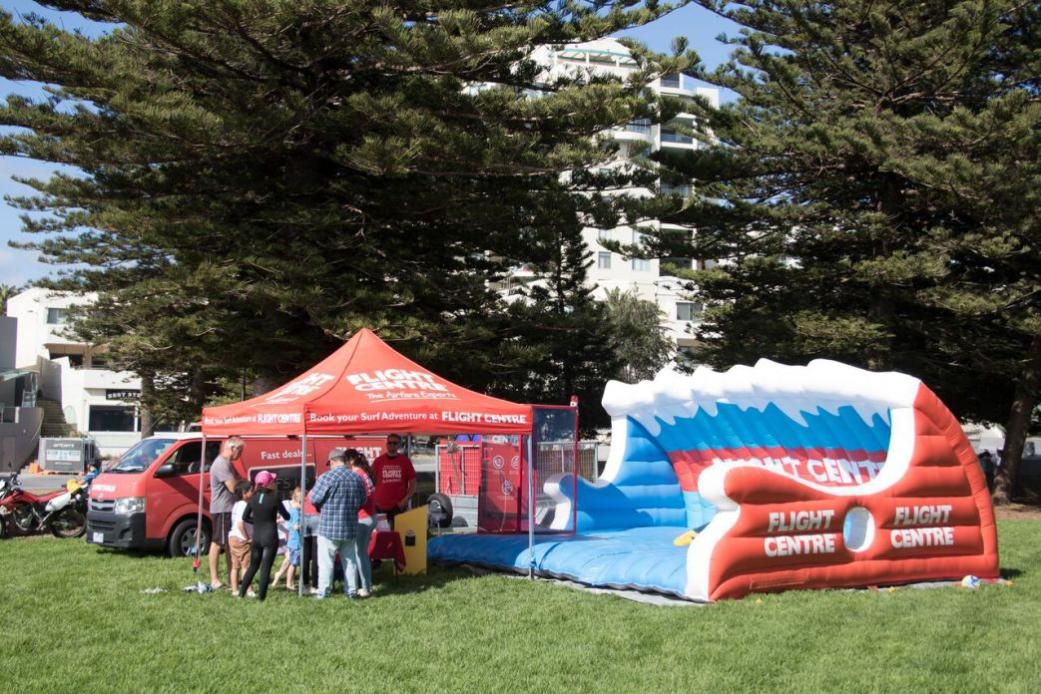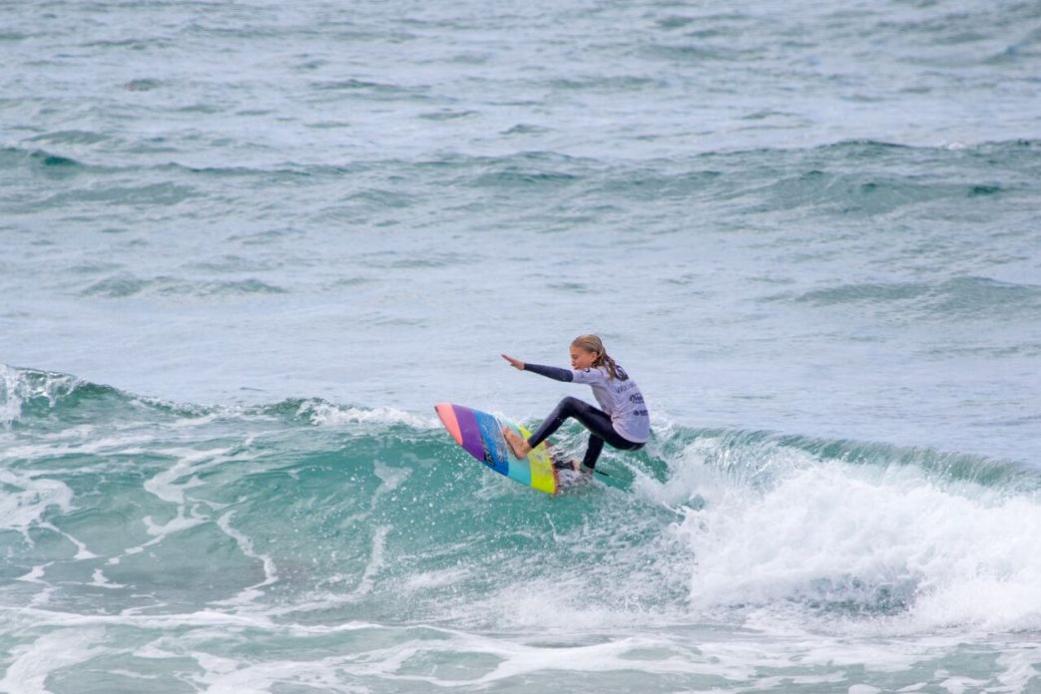 Keira Buckpitt - photo by Ethan Smith / Surfing NSW
Koda Killorn - photo by Ethan Smith / Surfing NSW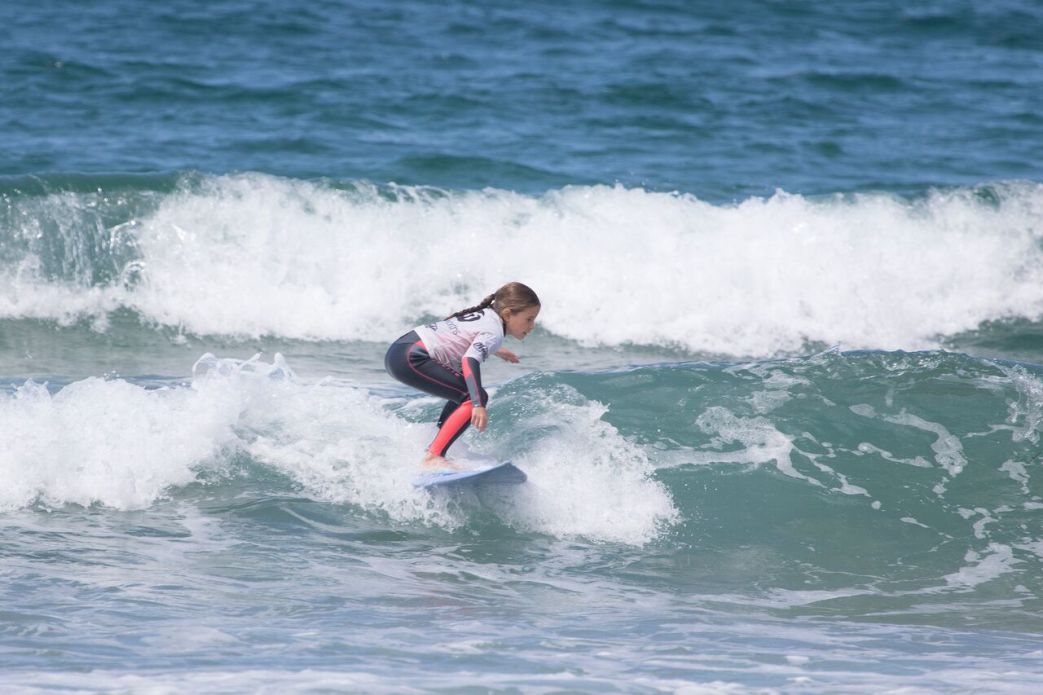 Lucy Darragh - photo by Ethan Smith / Surfing NSW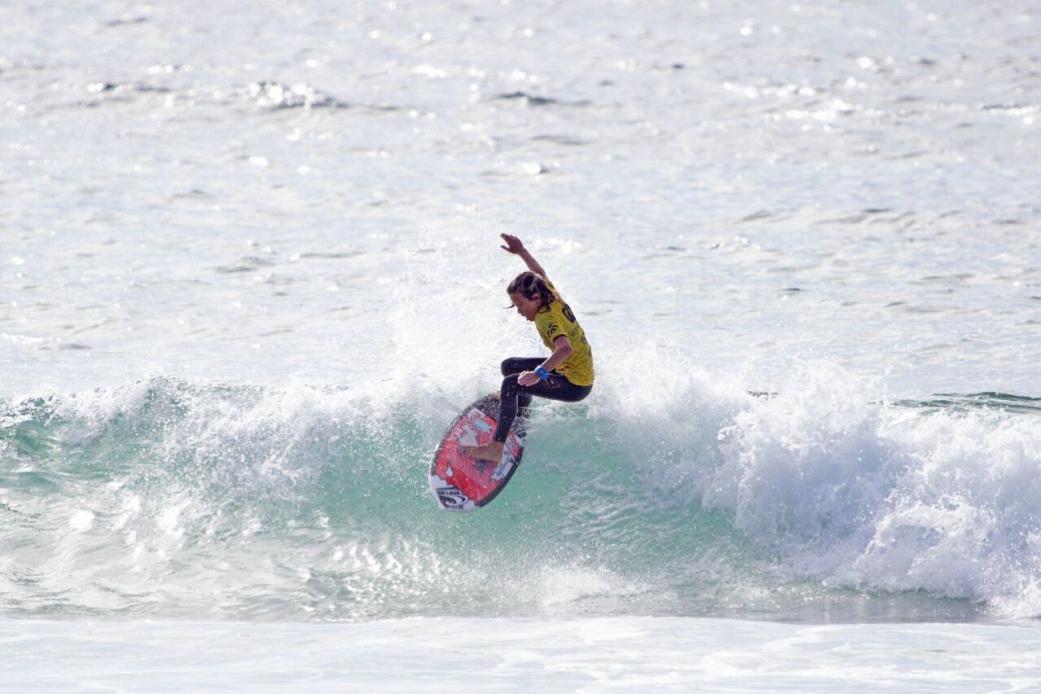 Luke Dujic - photo by Ethan Smith / Surfing NSW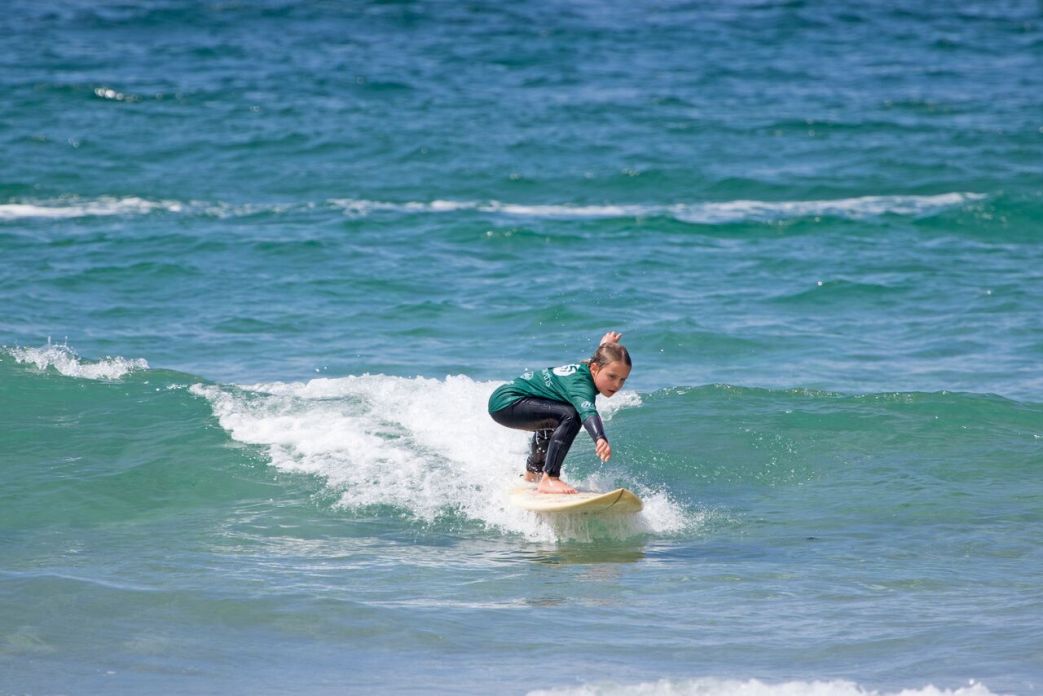 Macy Macdonald - photo by Ethan Smith / Surfing NSW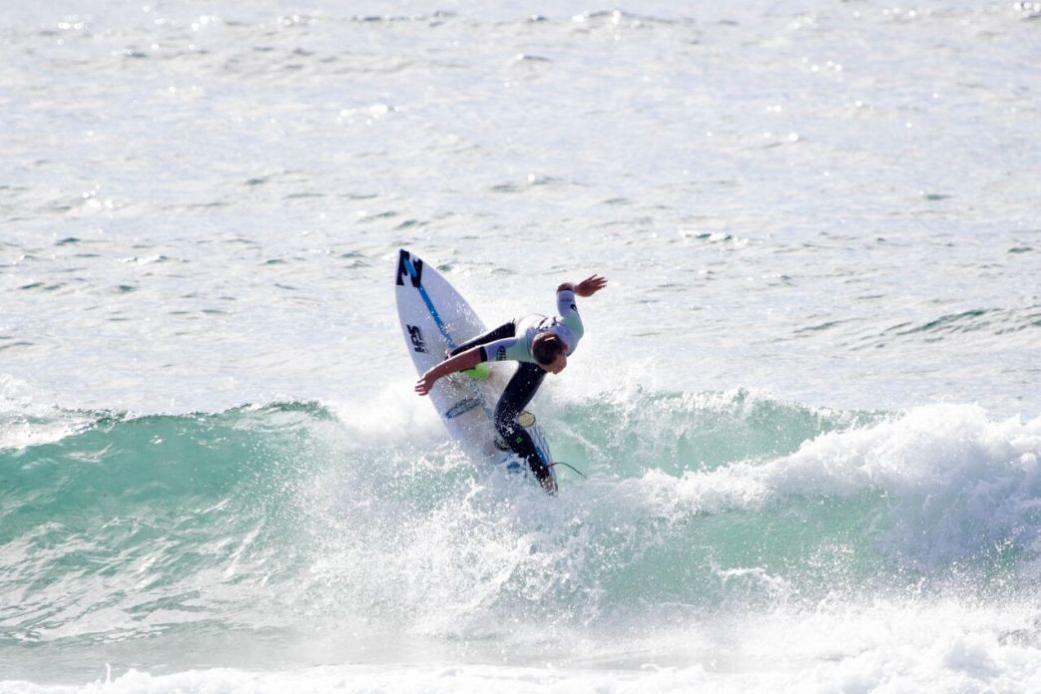 Nate Hopkins - photo by Ethan Smith / Surfing NSW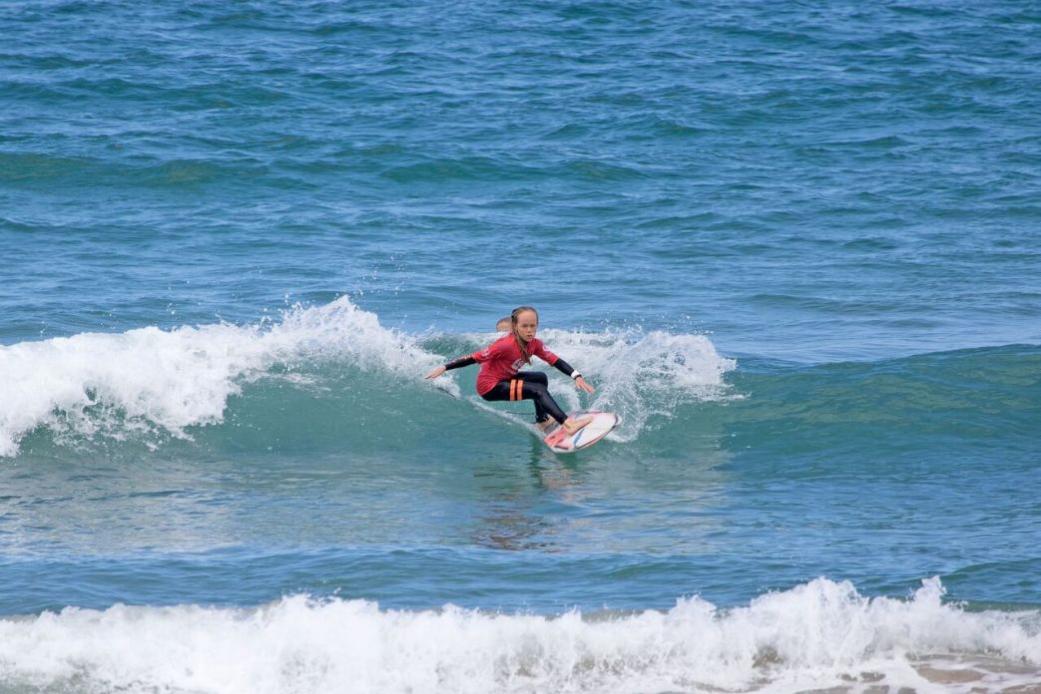 Oceanna Rogers - photo by Ethan Smith / Surfing NSW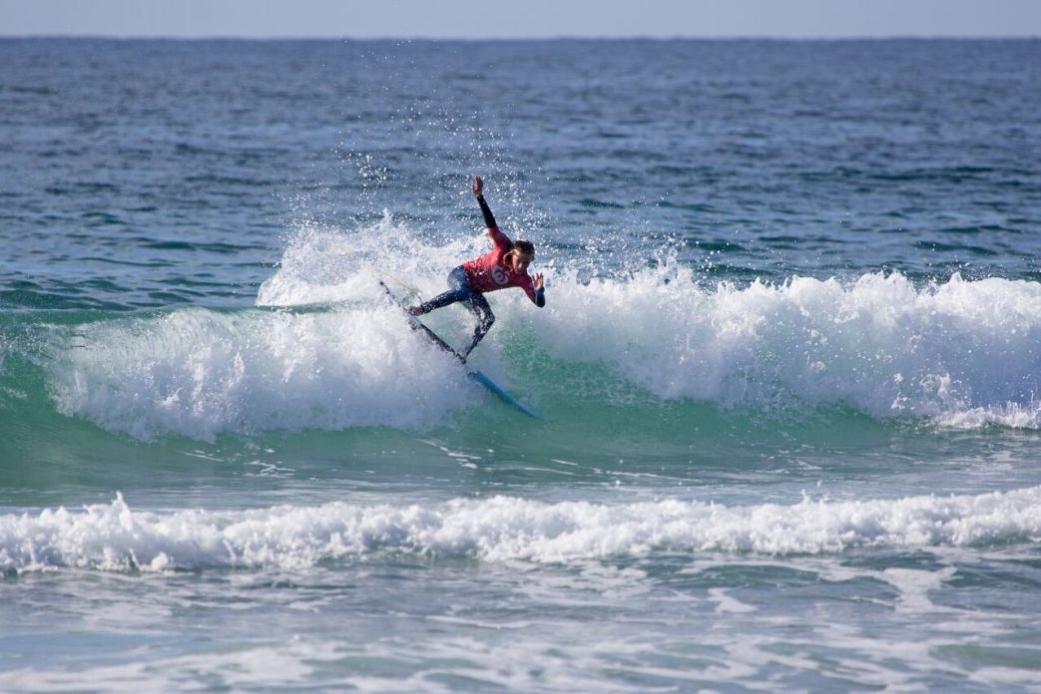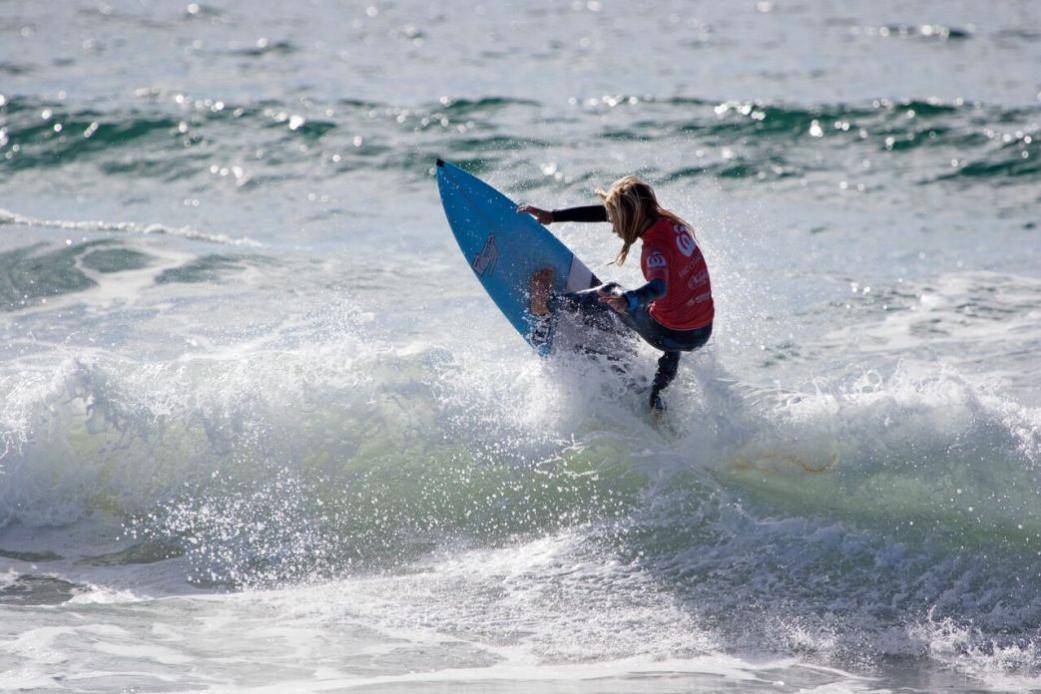 Taj Simon - photos by Ethan Smith / Surfing NSW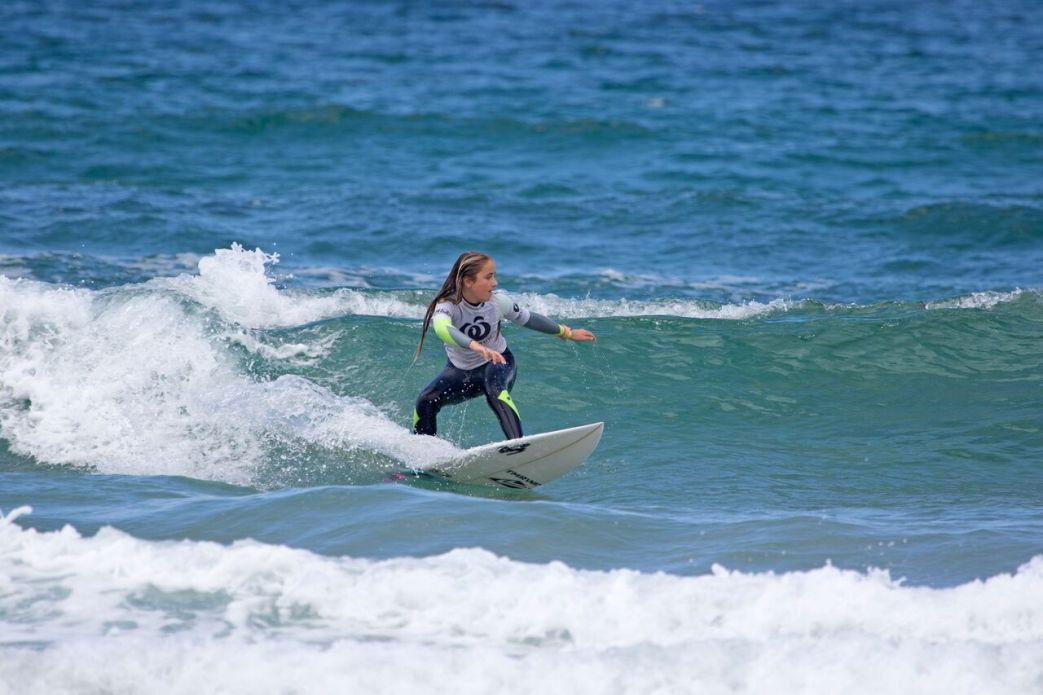 Tyla Hurst - photo by Ethan Smith / Surfing NSW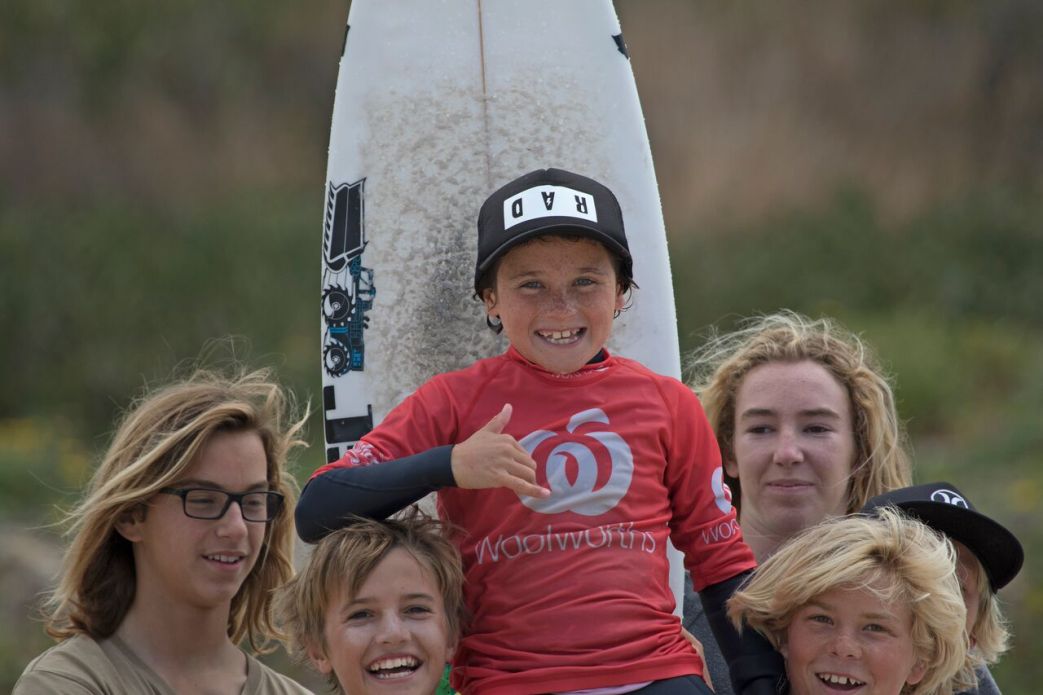 Kash Brown - photo by Ethan Smith / Surfing NSW