August 16 - 22, 2020: Issue 462
Mater Maria Catholic College Warriewood - Bake Off for soibada
Mater Maria Catholic College held an innovative fundraising activity this week to support the Senior High school in our sister village of Soibada. Nicolau Lobato Senior High and Technical College (named after the national hero, who was Timor Leste's first president after the country declared independence in 1975) is developing a Hospitality and Tourism Training Program. Tourism (once we can travel again) will be a great source of income for this unique and beautiful village in the mountains. The historical and religious significance of Soibada has the potential to attract visitors from all over the world.
This program has been supported by Friends of Soibada through the construction of a hospitality training classroom. This was funded by the Upper Northern Beaches Rotary Club and other community groups. Last year Ms Brenda Timp, Vice Principal of Mater Maria Catholic College, and Michael Halliday, one of the teachers, met with school principal and staff in Soibada to ascertain how Mater Maria could support their school.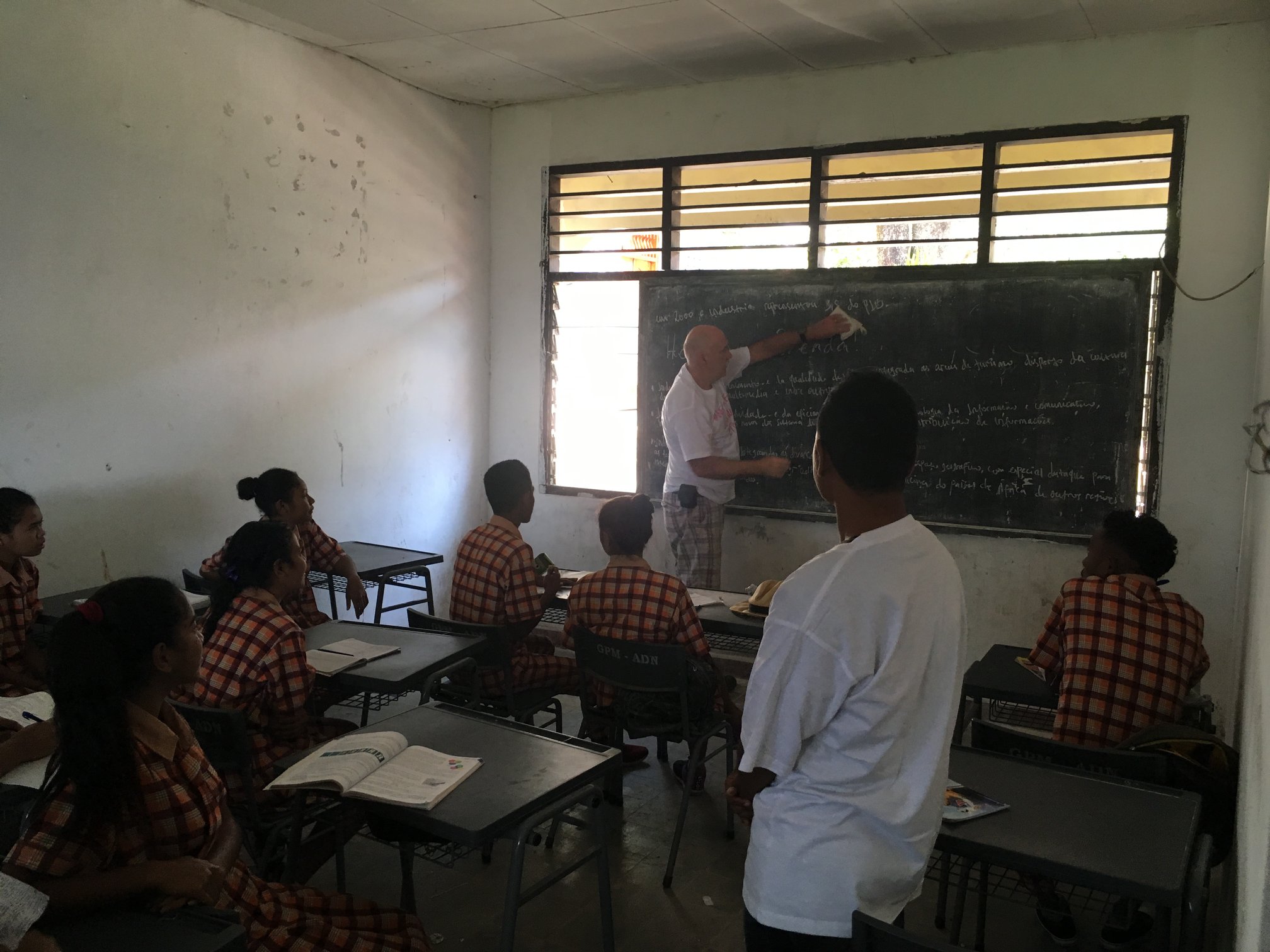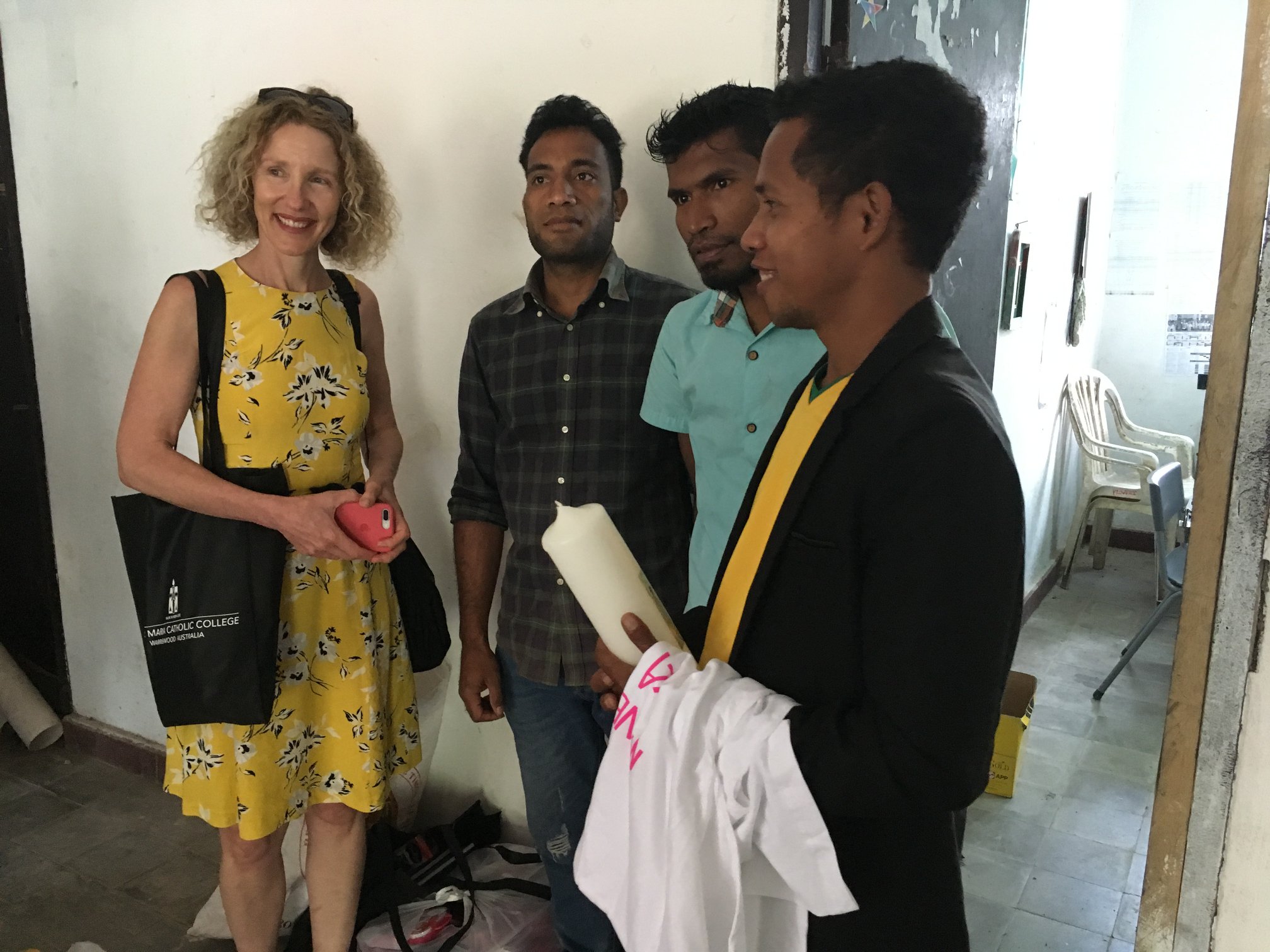 Fundraising has been difficult in this very challenging year of Covid-19. Mr Halliday wanted to ensure that the villagers know they are not forgotten. He organised a "Bake Off" amongst the male teachers. The gentlemen excelled themselves and competition was tough. All Covid safety measures were in place during the food prep as you can see in the photos of school principal Marc Reicher.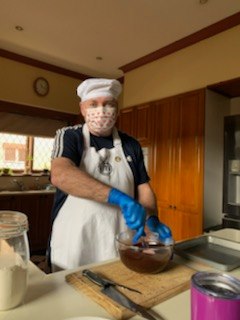 A special morning tea was held on Monday and the judges, Father Richard, Darren Flynn (President of the School Advisory Board) and I had a hard time choosing the winner. The funds raised will go towards the building of the training kitchen in the hospitality centre.
Dee Why RSL Club recently donated uniforms for the students in Soibada to wear for hospitality training. They have supplied Chef's gear and aprons, shirts and black trousers and even colourful table runners. Unfortunately due to travel restrictions we won't be able to deliver these to the village until next year. I think I will need an excess baggage waiver again!
It is incredible that during this time when so many of us are doing it tough Northern Beaches locals still think about others and do what they can to help our neighbours. A little goes a long way in Soibada and the crowdfunding campaign for the training centre is almost halfway to target. We have a month to go – so please help us out. Share the details and encourage people to just donate even $5. The cost of a coffee.
This project has many benefits – not just jobs and education in the future, but paid work for the tradesmen and builders in the village right now. This is helping them support their families and educate their children, even during Covid-19. Donations are tax deductible and can be made through this link:
https://chuffed.org/project/soibada-families-futures
Thank you in advance for your support.
Tamara Sloper Harding OAM
Founder and Chairperson Pittwater Friends of Soibada