December 6 - 12, 2020: Issue 477
Volunteers Day Thanks 2020: Jason Falinski MP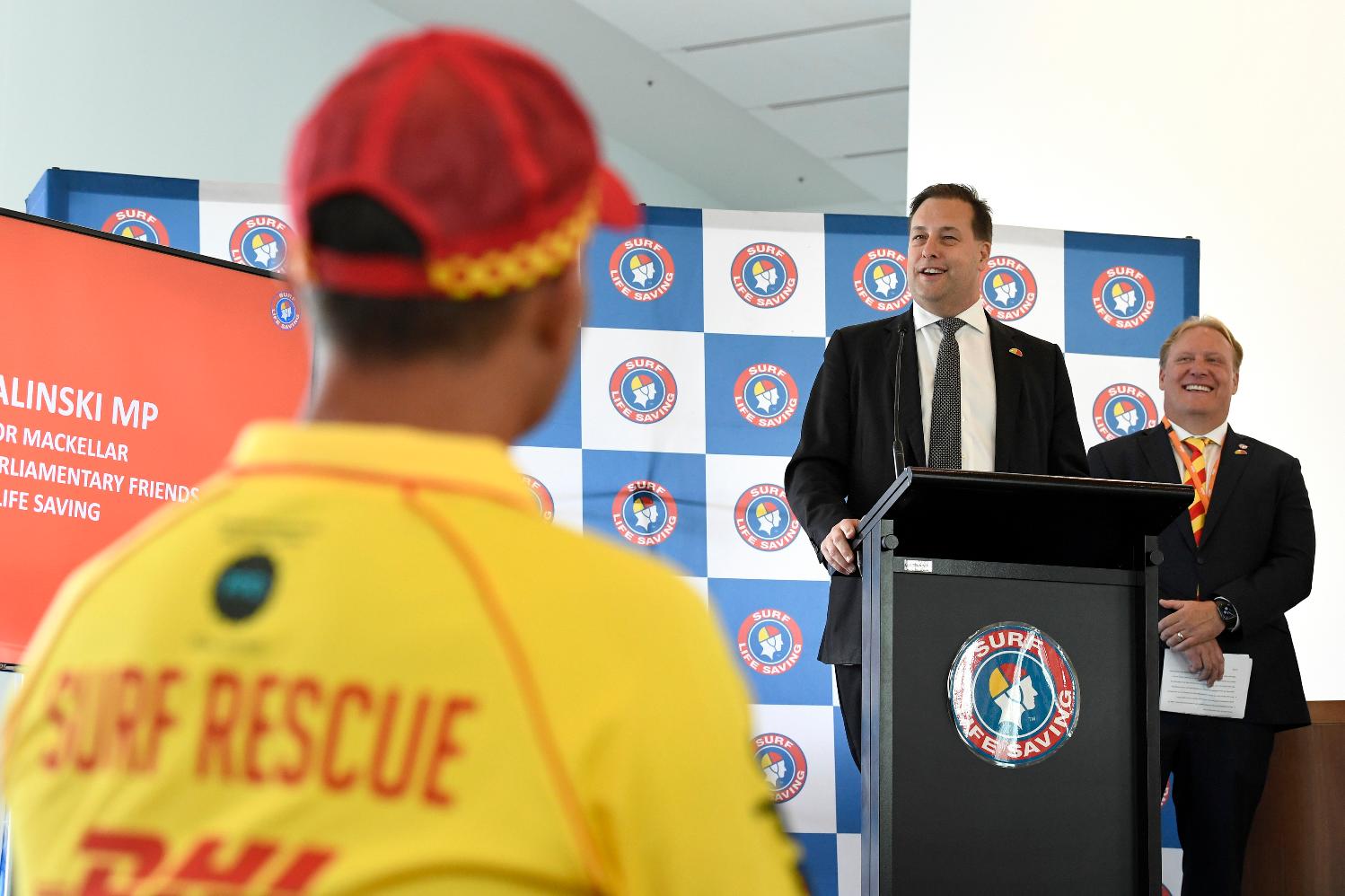 Brave men and women sacrifice their time, energy, and sometimes even their lives in service of others. They are courageous, dedicated and represent the best in Australia.
They are volunteers.
On Saturday, December 5th 2020 the community celebrated International Volunteer Day, and recognise the contribution of charity and community groups across our area as they continue to support the vulnerable.
Member for Mackellar, Jason Falinski said volunteers are an integral part of our society, especially during difficult times.
"New South Wales has been significantly impacted by bushfires, drought, floods, storms and each and every time it is the volunteer organisations that pickup the pieces." Mr Falinski said.
"They ask not for thanks nor favour, but act because they care."
Pittwater is home to numerous volunteer organisations, including Rural Fire Service brigades (RFS), Marine Rescue, State Emergency Services (SES), Rotary and Probus clubs, Surf Life Saving clubs, Lions clubs, resident groups, community care and youth organisations.
When reflecting on why he chose to volunteer, Captain of the Terrey Hills Rural Fire Brigade, Peter Duff said:
"I joined the Terrey Hills Rural Fire Brigade at the age of 16 in the year 2000 after following the footsteps of my father who'd been a long-time member of the service." Captain Duff said.
"For me, the interest was giving back to our community and friendships along the journey of being an RFS volunteer. After 20 years of service I can happily say that these have both been achieved."
"Volunteering to the community is most important. As first responders we find ourselves in very difficult situations regularly. Not only being involved in bush fire suppression but also attending structure fires, motor vehicle accidents and assisting other emergency services."
Easylink, a transport service for seniors and people with disability also relies heavily on volunteers to operate their vans.
Dan Giles, Easylink general manager also wanted to use International Volunteer Day to thank his team.
"Easylink community transport is supported by 70 wonderful volunteers who donate their own time for the benefit of others." Mr Giles said.
"From bus drivers to carers and receptionists to vehicle maintenance, volunteers have been the lifeblood of Easylink community transport for almost 40 years."
"Easylink volunteers offer support and social connection to aged residents and those living with disabilities in Pittwater. They are the foundation of our organisation and help those in need live independent, full lives."
According to the Institute of Health and Welfare, 3 in 10 Australians are volunteers, contributing an estimated 743 million hours of work into the community over a twelve-month period. For 15-17 years old 42% are actively volunteering.
Member for Mackellar, Jason Falinski believes Australia is the great example of the world as swathes of people are readily offering their services for nothing in return.
"Volunteerism is the soul of our nation." Mr Falinski said.
"In California, there is no volunteer fire service, In New South Wales the RFS stands 60,000 strong. We are the envy of the world, and our willingness to volunteer is what makes Australia so great."
"Through thick and thin, the volunteers who operate outside of the spotlight, keep our country together.
"My father and his parents chose Australia as their home, because they believed it brings out the best in people. Days like these, vindicate their decision."
"So, I urge everyone, reach out to someone who you knows volunteers and say thank you."