February 28 - March 6, 2021: Issue 485
Voices of Mackellar: New group calls for the people of the Mackellar electorate to have a voice in how they are represented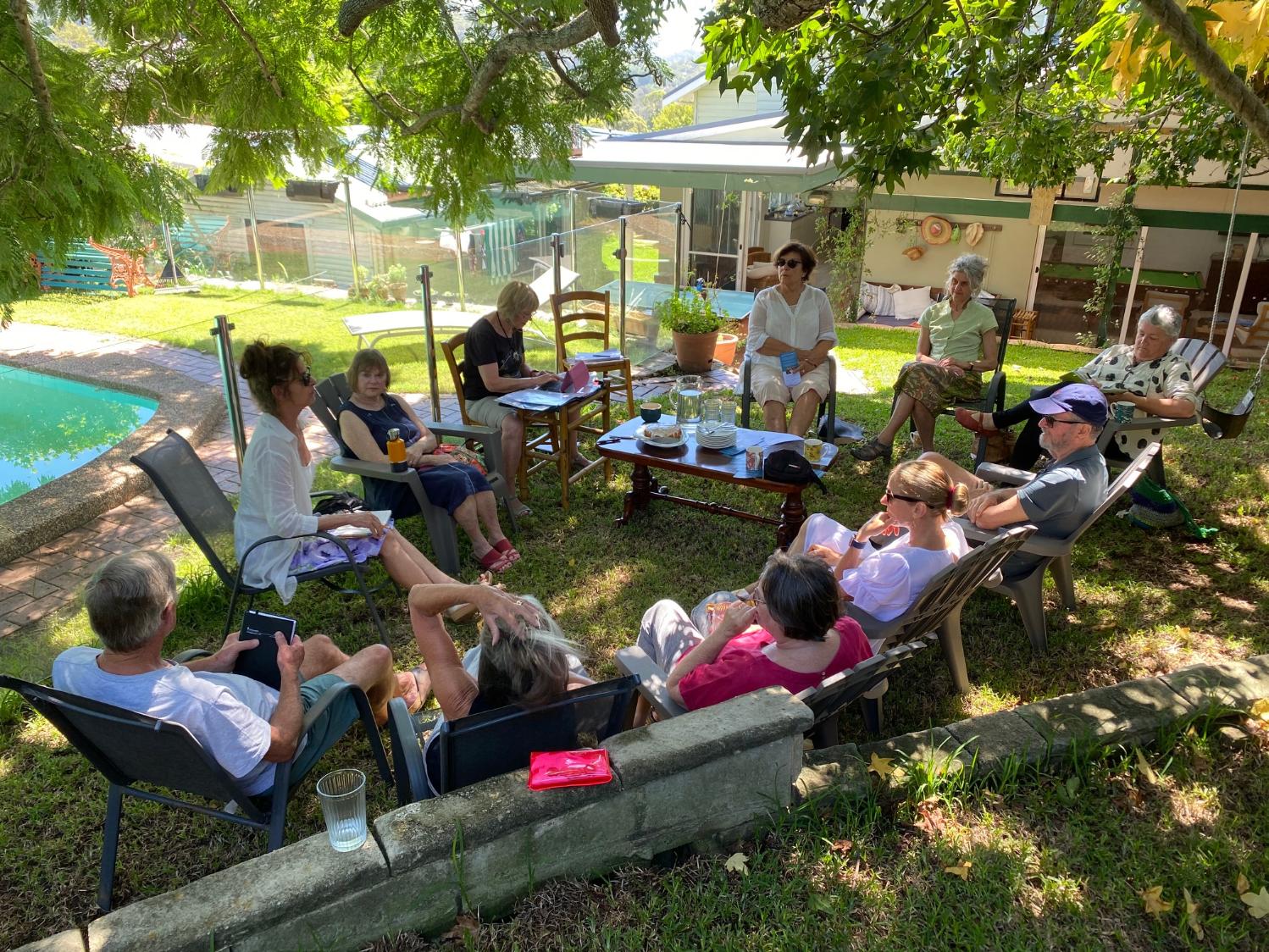 In the lead up to the next federal election, people in the safe Liberal seat of Mackellar are finally being heard in a ground-breaking community project designed to push voter concerns to the fore.
Voices of Mackellar is a community-based organisation running small consultative sessions, in a respectful manner, called Kitchen Table Conversations (KTCs).
Formed last year by a group of local residents, Voices of Mackellar was inspired by Voices 4 Indi, a 2013 movement in Victoria for a better way to do politics, and by Voices of Warringah, which led to the election of an independent for that seat in 2019.
The organisers of Voices of Mackellar are volunteers from the Mackellar electorate who believe in strong, healthy and local consultation about federal issues. The group is not aligned with any political, religious or commercial organisation. It is supported by donations from individuals.
Voices of Mackellar is taking the pulse of the local community with regular KTCs, where groups of up to 10 people get together in an informal and friendly atmosphere, and are asked their opinions about key topics, such as electoral representation, planning and development, and housing affordability.
Voices for Mackellar President, Leonie Scarlett, says many people feel disenfranchised by the current political system.
"Voices of Mackellar is for locals, by locals," she says.
"The concern expressed by local people about the lack of government action on climate change is off the scale," says Scarlett "but the other thing that has emerged from our conversations is people's desire to be heard at a federal level and not taken for granted."
The Voices of Mackellar model is not a forum for debate but rather a process of listening to what local people care about and what they want changed. KTC facilitators don't question or criticise views held by participants.
Information (which will be collated anonymously) gathered at the KTCs will form the basis of a public report due for release mid 2021. Mackellar candidates for the next federal election will be asked to comment on the report and explain how they will deal with the issues at a federal level.
So far, over 150 people have taken part in KTCs.
"Leonie and her team led a Q and A meeting at our club recently. It was well run and provided much interesting information and participation. I highly recommend their organisation and urge you call them onboard" said Eunice Raymond, President Avalon Beach Ladies Probus Club.
Mackellar incumbent Jason Falinski is expected to run again. He first won the seat in 2016, and again in 2019, that time with 53% of first preference votes, well ahead of the next closest candidate, from the Labor Party, who received 16.9% of first preference votes.
Falinksi has been involved with the Liberal Party, in various capacities, for more than 20 years.
Mackellar covers an area from Palm Beach, south to Dee Why and west to Duffys Forest. It includes the suburbs of Avalon, Bayview, Beacon Hill, Belrose, Bilgola Plateau, Church Point, Clareville, Collaroy, Cottage Point, Cromer, Davidson, Dee Why, Duffys Forest, Frenchs Forest (part), Forestville (part), Ingleside, Ku-Ring-Gai Chase, Mona Vale, Morning Bay, Narrabeen, Narraweena, Newport, Oxford Falls, Palm Beach, Scotland Island, Terrey Hills, Warriewood and Whale Beach.
The seat was first contested at the 1949 federal election and has been in Liberal hands ever since, with the exception of two months.
To attend a KTC or to find out more about Voices for Mackellar go to www.voicesofmackellar.org.au, or email: info@voicesofmackellar.com.au