June 13 - 19, 2021: Issue 498
Village Big Band to Make BIG Sounds with Sam Shaw for Soibada this coming saturday night at the bowlo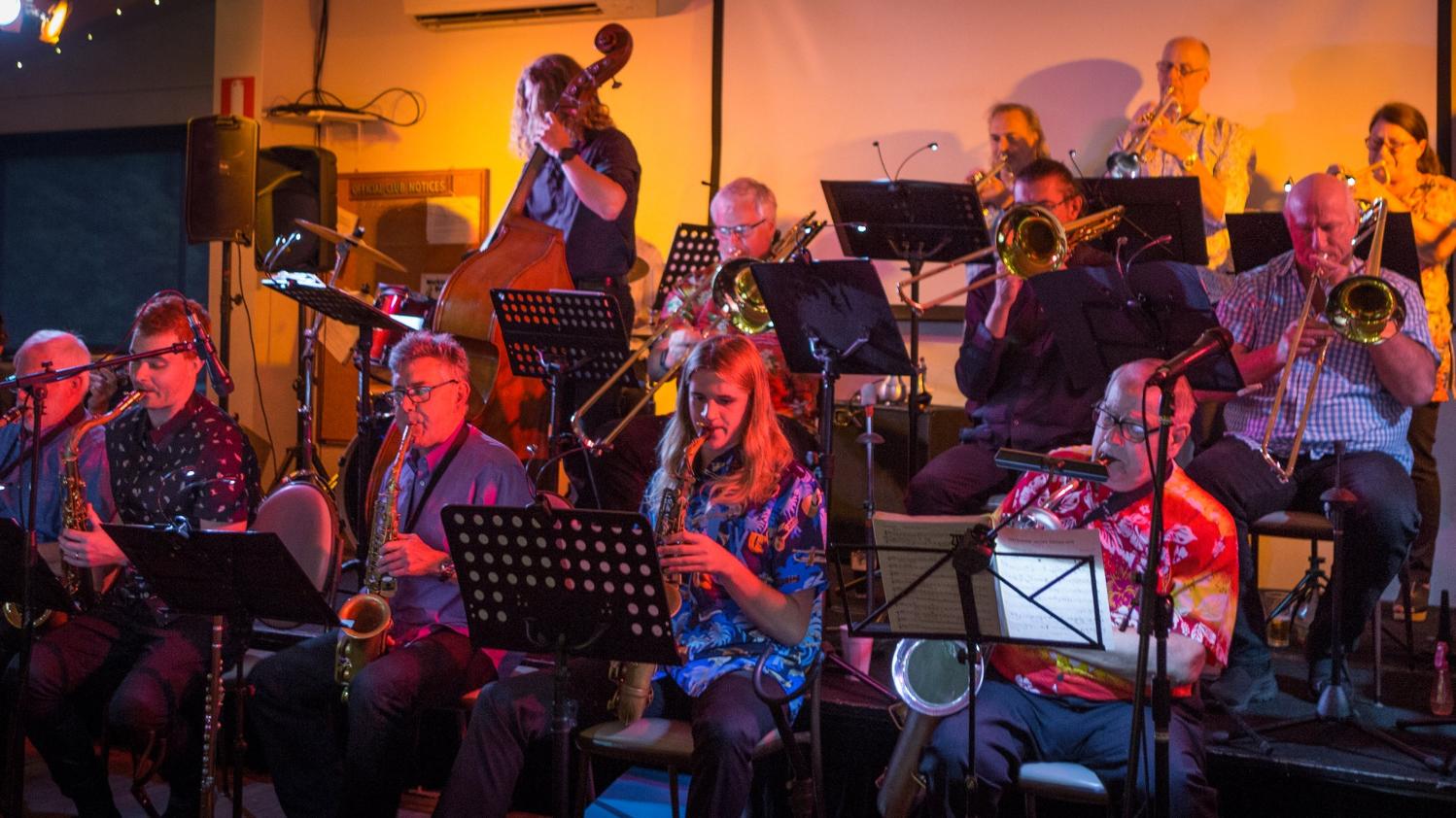 Throughout 2020 the Friends of Soibada could hold no fundraising event to continue supporting their projects in Timor Leste.
Chair of the Friends of Soibada, Tamara Sloper Harding explained this week, ''All we could do is put up a fundraiser page which, fortunately, people donated generously to, but we're still 8 thousand dollars short in meeting our current building commitments and then, atop that and Timor Leste being in lockdown, in March 2020, there was flooding in the capital which affected more than 1,500 households and caused significant infrastructure damage in Dili and surrounding districts.''
These have recurred again in April this year with more by dreadful flooding and landslides. This time over 8000 people are reported to have been left homeless, without food, medical supplies, shelter, clothing and are extremely vulnerable.
Religious organisations, Government buildings, schools are being used to house them. The government is providing humanitarian assistance to those affected, with the support of the community and NGOs. An active Covid community transmission outbreak in Timor-Leste had the country in complete lockdown when the floods occurred, an additional risk for first line responders and threat to community health.
''A shipping container has been sent in with replacements of what has been lost,'' Tamara said, ''It's on its way now. We would achieve nothing without the incredible volunteers we have helping us. Peter Randazzo is responsible for the water tanks, guttering and washing machine at the maternity clinic in Soibada. Even now back in Australia he continues to help and drove a truck to Melbourne in April with our donations for Soibada - reconditioned computers, blankets made by our own Soibada knitters, there was just an amazing response from residents.''
Friends of Soibada are also helping to build and restore educational facilities in the village and Tamara has extended the close date fore the fundraiser page.
''By employing and paying local builders to do this work, we're not only providing a permanent facility, we're helping local families through them earning an income. The construction of a Training Centre for Arts, Craft and Culture will not only provide a much-needed learning environment. It will provide jobs for the locals during construction, and the running of training programs. The skills learnt in the centre will provide business opportunities in the burgeoning tourism industry. It will empower the local community to work, train, feed and educate their families.''
''We are funding the construction of classrooms in the training centre and educational facilities, jobs during the building phase, families livelihoods, jobs on completion, and through these career-building education which leads to a financially independent community.''
When residents in Avalon Beach heard of the floods and realised PFOS could not do any live fundraisers last year, they wanted to do something more.
Kayla Visser, one of the musicians who plays with The Village Big Band, spoke to Tamara about the possibility of ding a concert now that events can go ahead again.
Local songstress Samantha Shaw, denied a chance to do another Songs for Soibada in 2020, and who has wanted to sing with The Big Band for quite some time, also jumped at the chance to do more for our sister village, and so the community in Avalon is coming together to the sounds of the Village Big Band to raise funds for our sister village Soibada in Timor Leste on Saturday June 19th at Avalon Bowling Club.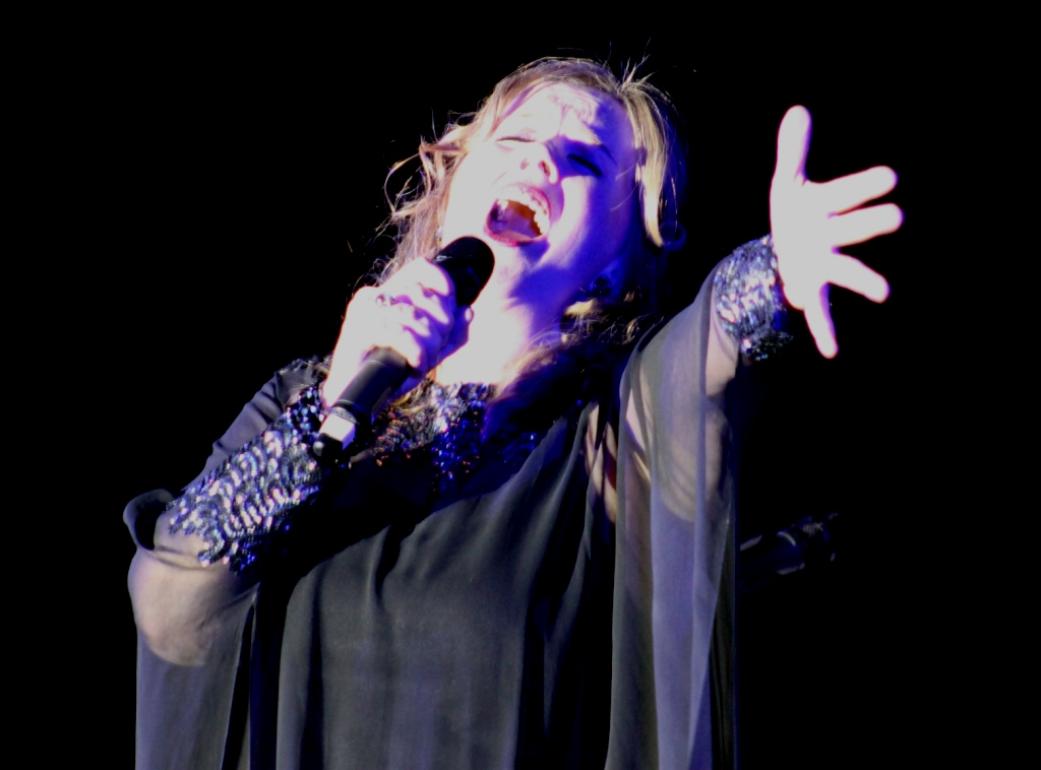 In full voice at
Songs for Soibada III
- 2013 - Sam was organiser of one of the best SFS concerts ever. Picture by A J Guesdon.
There is a cap on attendees for this concert, only 90 tickets are available. and this is going to be one BIG night out for those who secure tickets.
Details and link below. Fundraiser page for those who miss out and want to help out anyway: https://chuffed.org/project/soibada-families-futures
The Friends of Soibada will be hosting more events in coming months, including the popular Soup Evening. Pittwater Online will bring you more details as they come to hand.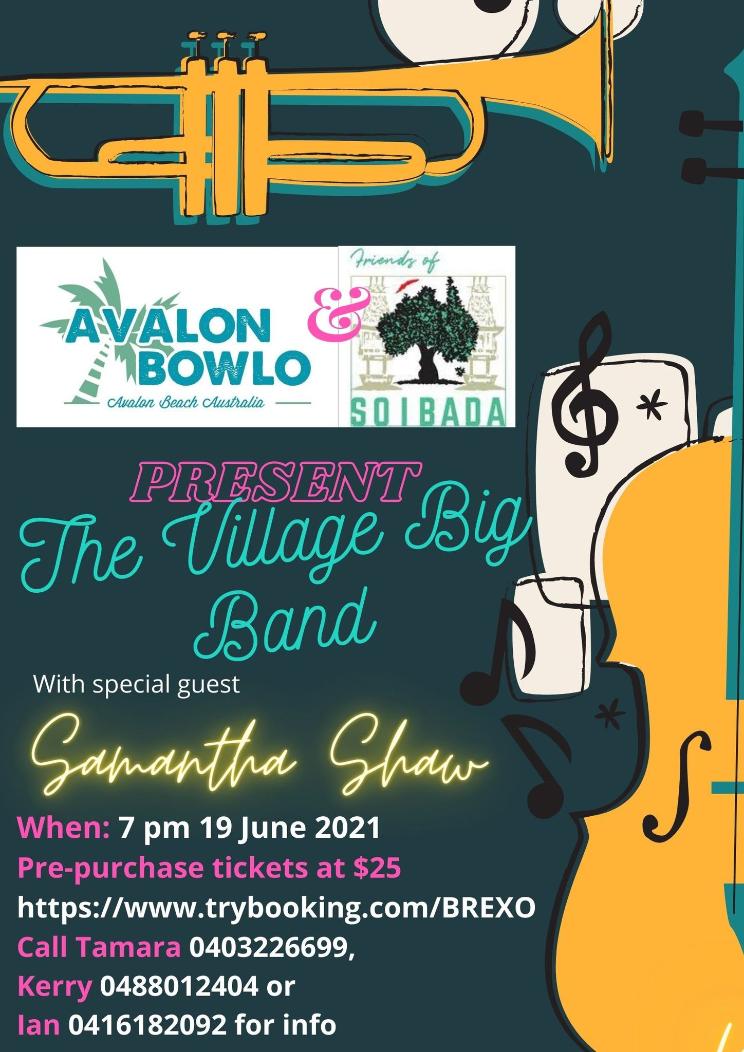 Join us at the famous Avalon Bowlo to enjoy a night of entertainment and raise funds to support our sister village, Soibada, in Timor Leste.
Tickets are $25 and that is enough to feed a family for a week. The community does not expect handouts. Funds raised will pay wages for local tradesmen and buy materials for the construction of education facilities.