August 29 - September 4, 2021: Issue 508

Tony Henry: Avalon Stand Up Paddle - AvSUP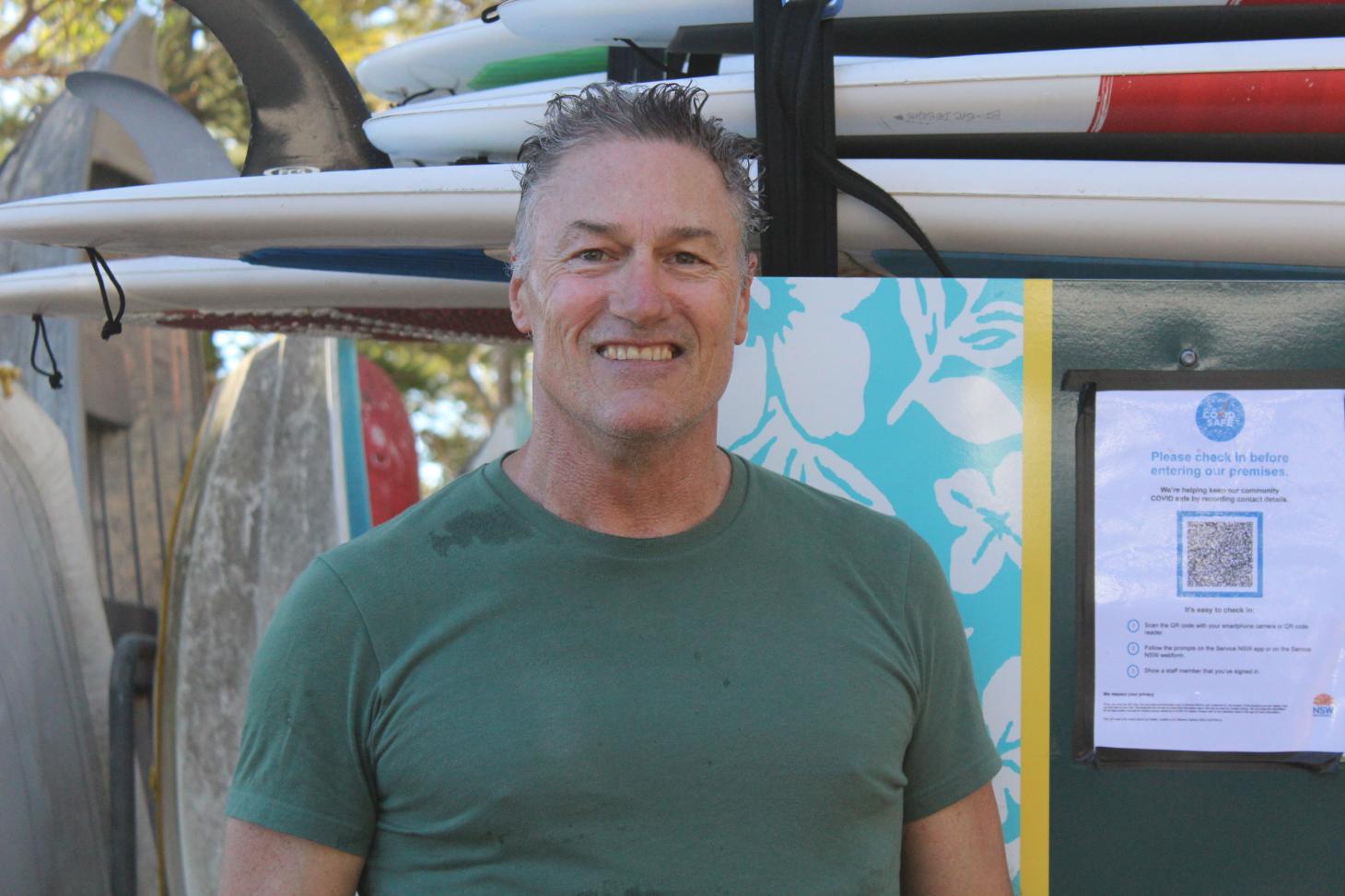 Website: www.avsup.com.au/our-location
Contact information; Why not try with a few friends?
Call or email Tony today to arrange a lesson: 0413 363 405 / tony@avsup.com.au

With Spring officially commencing this week it's time to look around and see what will connect you with our beautiful place and the best of this season, as well as getting healthier!
Tony Henry is a true local. His expertise combined with his love of Stand Up Paddle Boarding make for an unforgettable experience.
He is an Accredited Stand Up Paddle Coach with both ASI (Academy of Surfing Instructors) and Surfing NSW and has a Degree in Physical Education, specializing in biomechanics.
Tony has attained his Ocean Safety Surf Coach Award and is certified in First Aid & Advanced Resuscitation by the Australian Professional Lifeguard Association. He has lived on the beautiful Northern Beaches his whole life and the ocean and surrounding waterways has been his playground since his early years in the Nippers.
Tony started out teaching Physical Education and music. He was a founding member and drummer of the band, The Cockroaches, achieving Gold and Platinum success and went on to tour, write and record with The Wiggles (he was the inspiration for "waterman" Henry the Octopus).
Tony, a life long surfer, was hooked on Stand Up Paddling immediately after trying it. The increased fitness and mental clarity SUP provided was life changing. It wasn't long before friends, family and strangers were asking him for lessons. He decided to leave his job in executive management to follow his passion. In 2012 Avalon Stand Up Paddle, based at Clareville Beach, commenced.
"SUP is as exciting as surfing, but it's more versatile as you are no longer at the mercy of the surf conditions. It no longer mattered if the surf was up, I wasn't limited to using just the beach and could get away from the crowds." he says
Living in Pittwater, there are so many beautiful, tranquil waterways to explore. The sheer beauty of the environment combined with the added physical and emotional benefits make Stand Up Paddle Boarding the ultimate activity.
"You are moving forward, there's a rhythm, the sound of the paddle stroking through the water, focused, balanced, breathing deeply, in the moment. It's my passion."
AvSUP provides one on one Lessons, a daily paddle, SUP parties, corporate paddles, twilight tours, SUP Yoga, and Gift certificates – nice present for those who want to give an unforgettable experience.
If you're looking to get fitter and healthier this year the Weekly Morning Paddle may be for you. This is a superior, all over workout in Pittwater, Nature's Paradise. It targets core stomach muscles (no need to lie on your back doing crunches), defines your arms (bye, bye bat wings!), tones and tightens derriere and legs. You will learn water skills and paddling techniques. Increase your balance, strength, confidence and endurance.
The latest research from Avalon Stand Up Paddle confirms that participation in our group stand up paddles causes playful laughter, confidence boosts and a complete disregard for negativity and all things toxic!
The cost: $25 or $15 if you bring your own board. NB: A Stand Up Paddle lesson from Avalon Stand Up Paddle is the prerequisite for entry to Weekly Paddle Fit Groups. The session is a 60 – 90min class duration.
the Individual 60 Minute Lesson is a comprehensive "one on one" introduction lesson for beginners covering skills and knowledge required to paddle safely on enclosed waters. The lesson includes 60 minutes individual tuition followed by free paddle time to hone your new skills.
Skills covered in this lesson include:
Entering and exiting the water correctly
Paddling in kneeling position with balance and confidence
Paddling in standing position with balance and confidence
Correct paddling technique
Changing direction
Stopping
Back paddling
Bow turns
Reverse bow turns
A 1 hour Individual Stand Up Paddleboard lesson costs $90 and is a great way to get on the water this Spring and Summer. There is lots of information at the website linked to above on each element of how you can get on the water with AvSUP - choose something for you and your friends or the whole family to get involved in.
Of course those who are 'mature' will remember Tony for his driving drum beats as a member of The Cockroaches.
The Cockroaches were an Australian pub rock band active throughout the 1980s. The band was founded in 1979 by the Field brothers—Paul (lead vocals), John (rhythm guitar, vocals), and Anthony (lead guitar, vocals)—and Tony Henry on drums and Joseph Hallion on saxophone. They were joined in 1981 by Jeff Fatt on keyboards. In 1986 they signed with an independent label, Regular Records, which issued their first three albums, including The Cockroaches (March 1987), which peaked at No. 9 on the Australian Kent Music Report Albums Chart; it sold 70,000 copies and was certified platinum by their label. The album spawned the single "She's the One", which became the band's biggest hit when it peaked at No. 7 on the Kent Music Report Singles Chart in April 1987. Regularly playing over 300 gigs a year they became known as 'the hardest working band in Australia'.
In September 1988, the band were promoting their second album, Fingertips, when Paul's infant daughter died of SIDS. Although devastated, the group continued with a lower profile, and Anthony left to resume his university studies yet returned periodically to record their later studio albums. Early in 1991 Anthony and Jeff founded a children's music group, the Wiggles. The Cockroaches alumni served as musical and performing support for the new group; John wrote much of their music, Paul became their manager, and Tony performed with them and on many of their early tracks. The Wiggles used many of the Cockroaches' business practices and reworked some of their songs into the children's music genre.
The Cockroaches released their third album, Positive, in June 1991 and left their label by the end of that year. In March 1994 they issued their fourth album, St. Patrick's Day 10am, on their own Roach Records. Australian musicologist Glenn A. Baker described their sound as "rangy, loose-limbed, good-natured, energetic, self-effacing, intuitive, harmonic, melodic, enduring, soused and fiercely frantic".
Members of the Cockroaches have pursued other music careers with John and Paul forming the Field Brothers, John forming his own band called the John Field Band and writing plays and musicals, and Tony working as a session musician for Ross Wilson, Slim Dusty, Crowded House and Mental As Anything.
What is your best memory of being part of The Cockroaches?
Definitely the mateship knowing the 3 brothers since we were 12years old. Visiting places and meeting people, and preforming with other musicians along the way.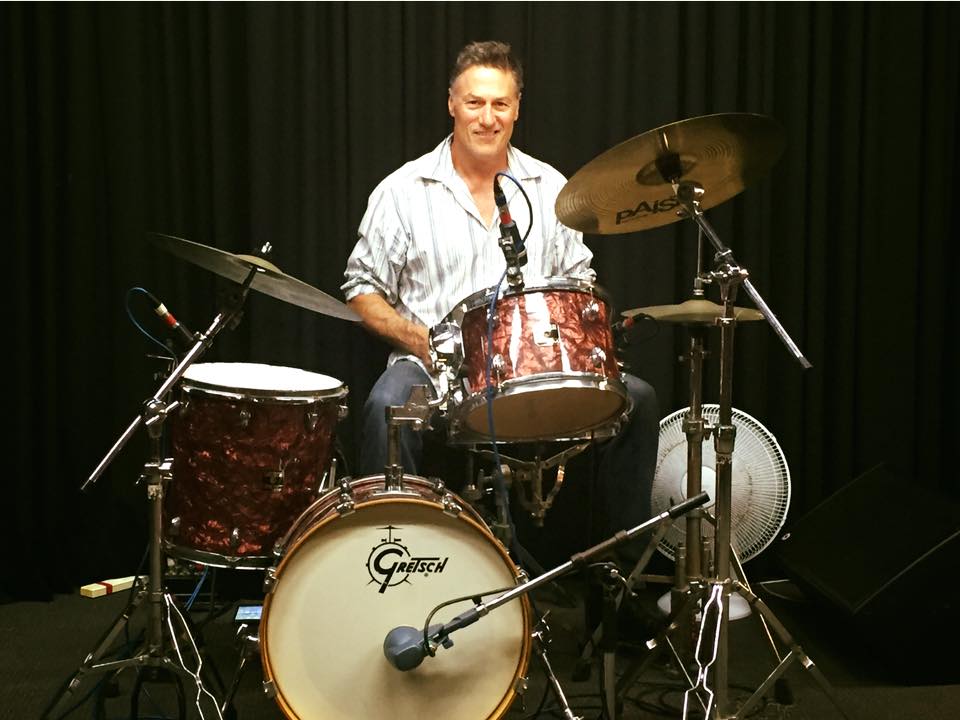 This is our mate Tony Henry, he went to high school with us and was the drummer with The Cockroaches. He also drummed on many early Wiggles recordings and currently plays with us in The Sacred Hearts. Hanging with us for over 40 years, Rock on "Henners" - The Field Brothers, 2018 - impromptu picture taken before a show

How did that name 'Cockroaches' get chosen?
It's comes from Keith Richards of the Rolling Stones. The Stones would do cameo shows prior to a tour starting. One of the names they used was Keith and the Cockroaches. We are Stones fanatics.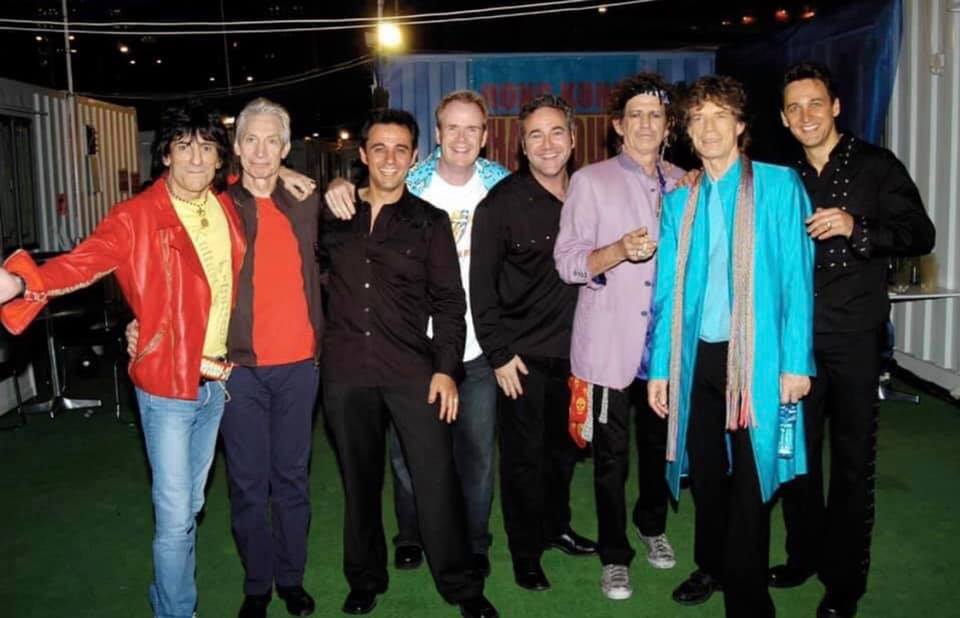 Paul Field (Field Brothers) with The Stones Hong Kong in the Licks Tour 2003. Hong Kong dates were 7th and 9th November 2003. The Stones actually kicked off their 2003 tour dates at the Enmore Theatre Sydney, on Tuesday February 18th 2003 to a limited capacity audience of 2000.

When did you first come to Pittwater?
I moved here from Manly in September 2000.
Where do AvSUP classes take place?
From Clareville Beach.
Is there a possibility for any one to one classes at Present?
Yes one on one lessons are fine as is hiring for a Max of 2 people.
Do you take groups on tours around the estuary? Please provide an example of a 'Classic Pittwater AvSUP tour'
Yes we paddle all over Pittwater. One of our favourite places to visit is Perrys Beach a 4km paddle from Clareville Beach. We normally have group paddles on Tuesday and Thursday at 10am, and Saturday at 8.30am. Prior to joining any group paddle you need to have a lesson with me. Once you've had your lesson you can hire or group paddle with us for only $30. Tea & coffee provided. Of course this takes place outside covid restrictions.
What's coming up later this Spring and Summer?
Hopefully covid is gone by Summer and we can do our famous group paddles and night paddles.
What are your favourite places in Pittwater and why?
I love living in Avalon. Paddling anywhere is Pittwater is fine with me.
What is your 'motto for life' or a phrase you try to live by?
Choose civility! is my motto.
Notes
The Cockroaches is the alias The Rolling Stones have used for decades: even their 1977 concert album, Love You Live, takes songs from a "Cockroaches" gig in Toronto. "Look out for any Cockroaches gigs or whatever!" Wood said in 2012 when the group were also trying out songs from a new album

In the winter of 1977, The Rolling Stones were in Toronto for a set of 'secret shows.' Months earlier, vocalist Mick Jagger and manager Peter Rudge had set up a series of secret shows at Toronto's El Mocambo Club. Their idea was to use some of the live recordings for a forthcoming concert album. Secrecy was crucial because the upper level at El Mo can only fit about 300 people. If their cover was blown, the gigs would become a "media circus."
Eventually, El Mo's booker, Dave Bluestein came up with a plan to schedule Montreal's April Wine to play 4th and 5th of March at the club. Then they organised a radio contest where people could enter to see April Wine with the Cockroaches, an unknown band as opening act.
The winners were hand picked by Bluestein and Stones, who were only told of the surprise exclusive gig when they were on the bus heading to the gig.
"The minute I got onstage, it felt just like another Sunday gig at the Crawdaddy," Richards reminisced. "It immediately felt the same… It was one of those weird things in Toronto."
Richards continued, "Everybody's going around talking doom and disaster, and we're up on stage at the El Mocambo, and we never felt better. I mean, we sounded great."
When the band's third album, 'Love You Live' came out in September '77, side three of the double LP was composed solely of covers recorded at the El Mocambo.