April 10 - 23, 2022: Issue 534
The secret at 6 Boanbong Road, Palm Beach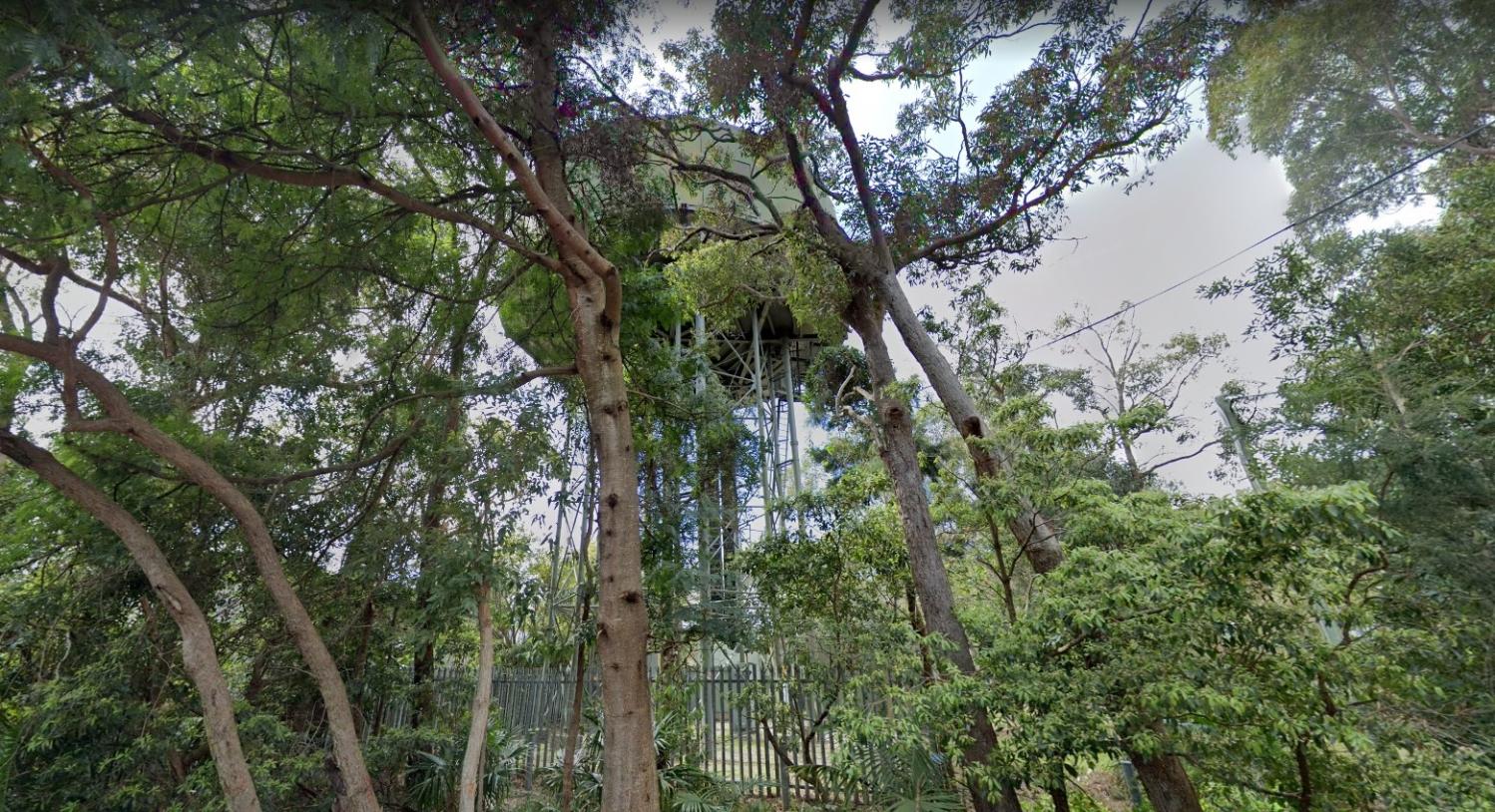 For years most of the neighbours of 6 Boanbong Road thought they were facing a large water tower owned and run by Sydney Water. Yes, it is an eyesore but we were told it was necessary for supplying water to the area. Little did we know hidden inside the tower was a mobile base station that is emitting electromagnetic field (EMF) to the surrounding houses in a 500 metre radius – covering a large part of Palm Beach.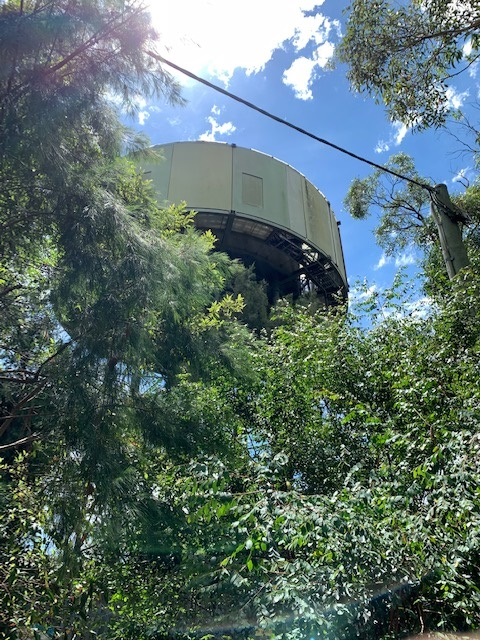 Sydney Water leases their water tower to the telecommunication companies so they can progressively install 2G,3G,4G, 4GX and now 5G technology with increasing EMF levels. We have lived in the area for 32 years and only found out what was concealed inside the tower when we received a notification two years ago informing us a telco was going to upgrade their antenna inside the tower and under law were obliged to inform residents and receive feedback.
We were shocked - that unbeknown to us after years of operation this controversial technology was emitting EMF from a station in our midst, right above our heads and conveniently hidden from public view. However, our complaints to the telco were ignored as the process was not a complaint process but a consultation one, which means they reply with a letter saying your health concerns are unfounded and you are wrong.
Being ignored and suspicious of their assurances we researched the science and discovered there was far from consensus on the health dangers of this technology, with many scientists and medical experts in the field of radiation questioning its safety.
We also learned Australia has one of the highest limits for EMF in the world. This high limit is set by a government organisation ARPANSA which regulates the safety of non-ionised radiation in the community. Their standards were established in the 90's when this technology didn't exist. They said they recently revised these standards but it seems to us little has changed. We believe their research and findings are open to challenge and ignore evidence that doesn't suit their industry friendly views. In fact on their website they have a disclaimer regarding their findings.
ARPANSA: disclaimer
'However, we do not provide any guarantees and assume no legal liability or responsibility for the relevance, accuracy, currency or completeness of the information.'
Keep in mind ARPANSA is what the telcos base their health safety advice on.
Recently another telco notified us regarding an upgrade of their antenna to 5G. Again, it was a consultation and not a conversation, and again we were ignored with assurances of its safety despite other scientific opinion to the contrary and indeed ARPANSA's disclaimer.
Local MPs Rob Stokes and Jason Falinski have been contacted about the issue as well as the Northern Beaches Council, but so far no action has been taken, each saying it wasn't their responsibility and passing the buck.
Having been ignored, a group of concerned residents met on April 7th to discuss what could be done, with the knowledge that these mobile base stations have been removed or proposals withdrawn at other locations through community action.
Of course, there is a sizable chunk of the community who are sceptical of the health dangers but we believe there should be caution and the technology stopped until a general scientific consensus is established. We believe it is the prudent and responsible way forward.
However, there is one issue that is not in dispute - it is the effect the appearance of these mobile base stations have on property values. No one wants to live underneath or in proximity of these towers. No one. Do you see any real estate ads promoting being underneath a tower. No! People want to avoid them.
At 6 Boanbong Road they are hidden inside the water tower, but now that their presence is being known there is no question, in our minds, they will affect the value of houses in the area, possibly wiping millions off their current market price.
Surely the potential health risks and the financial loss caused by their presence must support a case for their immediate removal.
It is an option the meeting on 7th discussed and was agreed warrants further investigation. Ultimately someone must take responsibility either the telcos or Sydney Water.
In light of these issues and having got nowhere with the telcos and our politicians, the meeting has agreed we should approach Sydney Water. It owns the property, it is the landlord that leases the property to the telcos and is responsible for any activities on the property and any consequences from that activity that spreads into the community. In other words, it has a public duty of care.
In conclusion, the resident meeting agreed they want the mobile base station completely removed as there could be real health issues as well financial losses for Palm Beach residents in their continued presence.
Steve Jacobs
Background
Residents in Boanbong, Cynthea, Bynya, Ebor, Ralston, Mackay Rd and all the way down to Barrenjoey Rd Palm Beach are extremely concerned about the proposal, first mooted for a Consultation that commenced on February 17 2022 and closed 5:00pm on Friday March 11 2022.
Optus and Vodafone notified a handful of residents that they wish to add further 5G equipment, increasing the electric field and electromagnetic radiation (EMR or also referred as EME in reports) to a high and concerning level for affected residents in the area. In fact, the EMR levels proposed will be amongst the highest in a residential area in Australia. The significant increase in Electric Field and EMR levels will impact residents living within a 0.5 kilometre (500 metre) radius of the tower. Adjacent surrounding residence/dwellings which are not identified in the report show EF and EMR levels even higher.
The upgrade to the existing mobile phone base station facility will include the following works:
installation of three (3) new 5G panel antennas (0.59 m long);
installation of three (3) new 5G panel antennas (0.79m long);
replacement of three (3) existing Vodafone 4G panel antennas (2.68m long) with three (3) new panel antennas (2.72m long) comprising both 4G and 5G configurations, enclosed within the existing shroud;
provision for three (3) future panel antennas (up to 0.86m long);
new ancillary equipment including remote radio units, cabling and antenna mounts;
reconfiguration of existing equipment on the facility and within the two ground-level equipment shelters;
the antennas and ancillary equipment will be mounted behind an existing shroud and within the walls of the water tower.
This installation is exempt from Local and State Government approval, classified as a low-impact facility in accordance with the Telecommunications (Low-impact Facilities) Determination 2018 (Amendment 1, 2021).
The period for submissions is now closed. Optus and Vodafone will now consider all received submissions in deciding how to proceed with the proposed upgrade. A further update will be provided once a decision has been made.

ARPANSA is short for the Australian Radiation Protection and Nuclear Safety Agency.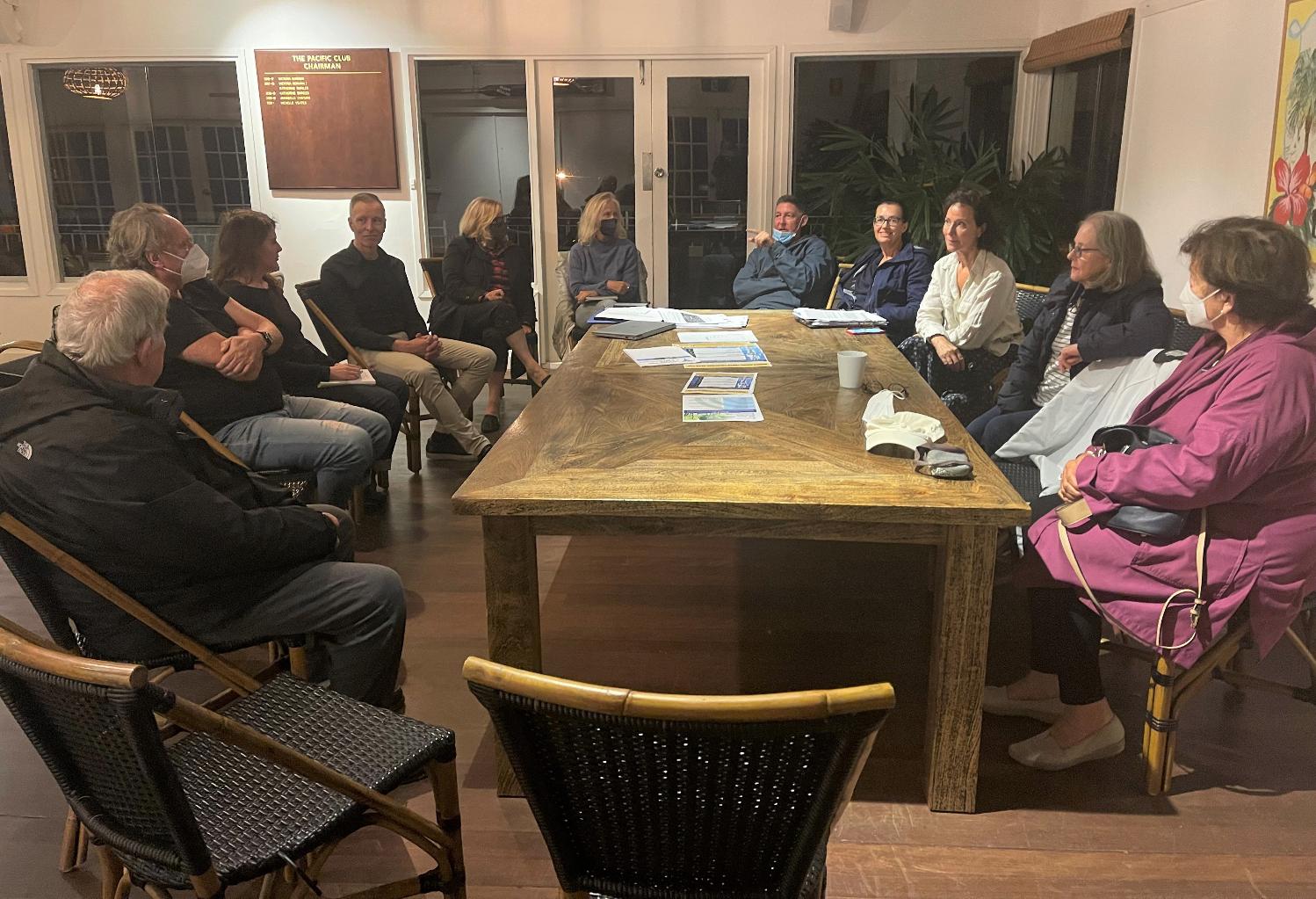 Palm Beach residents meet to discuss the proposal. Photo: Steve Jacobs