October 29 - November 4, 2017: Issue 335
Smuggler First Entry For Sydney Short Ocean Racing Championship
2017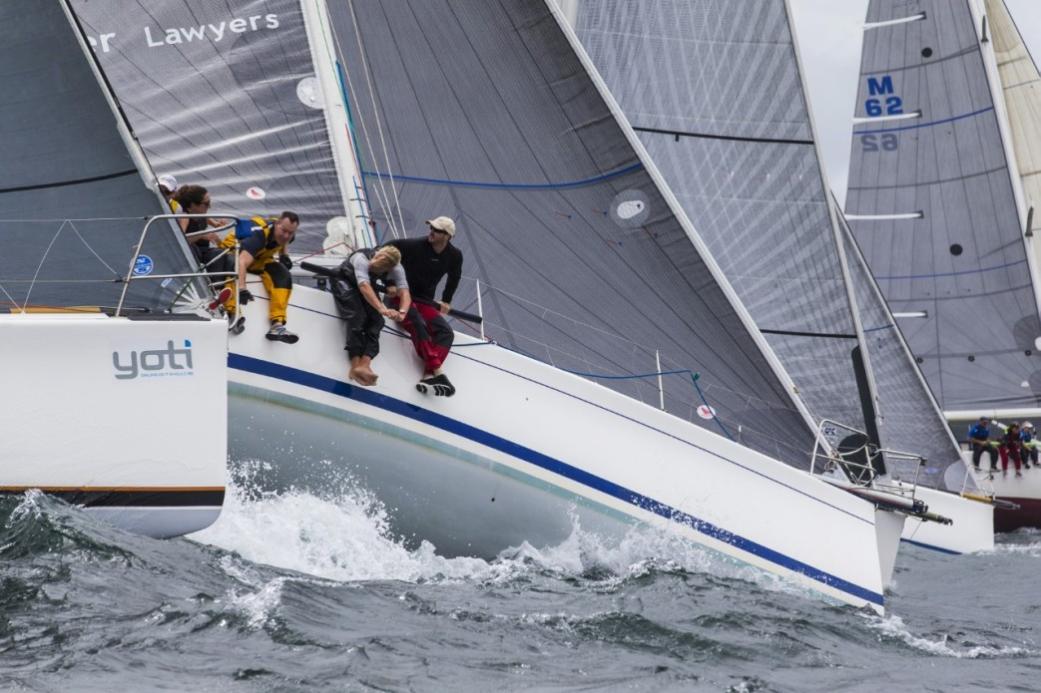 Sydney 38s get up close and personal – photo by Andrea Francolini MHYC
Smuggler first entry for Sydney Short Ocean Racing Championship
Entries are now open for Middle Harbour Yacht Club's (MHYC) Sydney Short Ocean Racing Championship (SSORC) to be conducted on the weekend of 25 and 26 November, and Sebastian Bohm, with his Rogers 46, Smuggler (ex The Goat), was quick off the mark to enter in the Premier Class.
Smuggler, which previously competed as 'The Goat', has been extensively campaigned on the eastern seaboard since 2015, including in the Rolex Sydney Hobart, in which she finished fourth in Division 2 in 2015.
Smuggler placed second in the NSW IRC Championship and is a regular at MHYC major events and at Airlie Beach and Hamilton Island Race Weeks. Bohm says of his entry: "We are keen to participate in the opening offshore regatta of the season."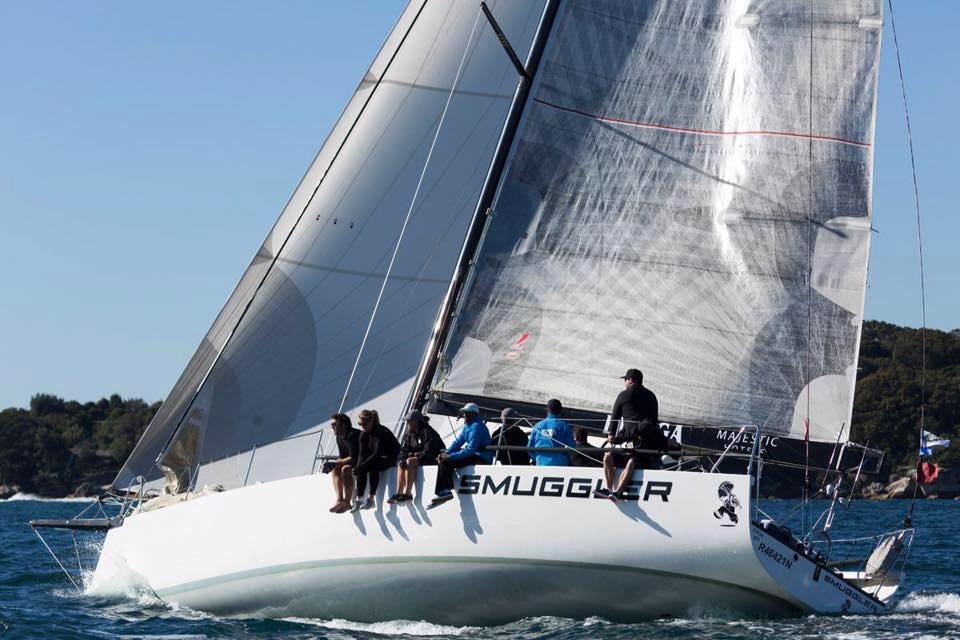 MHYC Commodore, Peter Lewis, says, "The Club is gearing for what is likely to be one of our largest SSORC's on record – a wonderful way to celebrate our 40th running of the event.
"Apart from early enquiries from those boats heading to Hobart this year, we have included the Sydney 38 East Coast Championship and Farr 40 One Design Series for the first time. The Jeanneaus and the increasingly popular Super 12s are returning as part of their respective series too," he ended.
In celebrating its 40th anniversary, the SSORC continues to meet the constant evolution of yacht racing and is regarded as ideal preparation for the Sydney Hobart and the offshore season in general.
This year, competitors will sail a Passage Race on Saturday, which does double duty as MHYC and the Cruising Yacht Club of Australia's Ocean Pointscore, but many yachts will race over both days towards the final trophy.
Running in tandem with Saturday's racing is the challenging Seven Islands Race, for those who prefer to sail a fun race that starts and finishes off MHYC. After a pursuit style start, the race takes in some of the Harbour's iconic islands either side of the Sydney Harbour Bridge, such as Fort Denison, Goat, Cockatoo, Snapper and Spectacle Islands.
The Super 12's return in a separate division for Saturday's race. Among those expected to enter are Adrian Walters' Little Nico, the Rob Shaw 11 Metre one-design that recently took out Division 1 at SeaLink Magnetic Island Race Week. Boats entered into the Jeanneau Cup series will also have their own divisional start on Saturday.
MHYC is introducing some innovations for Sunday racing, replacing the shorter windward/leeward format with a single ocean race, using a hybrid course of laid and virtual marks to provide competitive racing for all types of boats.
For the first time, the Sydney 38 East Coast Championship and Farr 40 One Design Series will be combined into the SSORC.
Peter Byford and David Hudson's Conspiracy and Chris Heraghty's Risk were the first two Sydney 38's to sign on the dotted line.
Conspiracy competes regularly in RPAYC Division 1 inshore and offshore and was recognised as Best Performing Club Yacht for the 2013/14 season and winner of the Inshore Series 2014/15. Her name is also engraved on the Sydney 38 Corinthian Cup for winning the National and NSW Championships – helped by her two owners 'conspiring' to sail together for the past 30 years.
Competitors and friends are invited to Middle Harbour Yacht Club after each day's racing where they will enjoy the post-race party for drinks, beach BBQ and live entertainment.
Middle Harbour Yacht Club would like to thank Helly Hansen and Sydney City Marine for their support of the Sydney Short Ocean Racing Championship.
Standard entries close at 2359 hours on Friday 10 November, 2017. To enter online and for all information on the SSORC, please go to: www.ssorc.mhyc.com.au
By Di Pearson, MHYC Media