October 8 - 14, 2023: Issue 600
Surfing has new friends in the NSW Parliament
Wednesday 4 October

Twenty two members of the NSW Parliament have signed up to the Parliamentary Friends of Surfing, ensuring our sport and its healthy lifestyle will continue to be well represented in Macquarie Street.
The co-chairs are the Labor Member for Newcastle, the Hon Tim Crakanthorp, and the Liberal Member for Manly, the Hon James Griffin.
In addressing the first formal meeting of the Friends of Surfing since the election of the new parliament, Surfing NSW Executive Chairman John O'Neill said: "We really are passionately committed to building a better community through surfing and we couldn't do that without ongoing, bi-partisan and multi-party support.
"We have an audacious goal to grow an addressable audience of 1 million NSW residents over the next five years and are hugely excited about the many more ways in which we can harness our sport and its authentic lifestyle to continue to positively enhance our communities."
The group was briefed on the array of surf disciplines Surfing NSW represents, including Shortboards, Longboards, Stand-Up Paddle, Bodyboarding, Adaptive Surfing and Body Surfing.
"As you know, we are now a Summer Olympic Games Sport and we hope to have Adaptive Surfing included in the Paralympic Games from 2028," he told the Friends.
"We are equally enthusiastic about our role in Water Safety, teaching thousands of surfers through our 126 strong boardrider club network how to save lives and enabling them in various ways – including with rescue techniques, drones and trauma kits – to put their training into action."
Co-chair Tim Crakanthorp said "We look forward to meeting again later in the year when Urbn Surf will showcase how its new surf park at Sydney Olympic Park will open surfing and its lifestyle up to new audiences in Sydney's Western Suburbs."
The full list of Parliamentary Friends of Surfing runs below.
NSW Parliamentary Friends of Surfing
Co-Chairs:
Tim Crakanthorp, Labor Member for Newcastle
James Griffin, Liberal Member for Manly
Deputy Chairs:
Adam Crouch, Liberal Member for Terrigal
Tamara Smith, Greens Party Member for Ballina
Other Members:
Michael Kemp, National Party Member for Oxley;
Kylie Wilkinson Labor Member for East Hills;
Eleni Petinos, Liberal member for Miranda
Rory Amon, Liberal ​​member for Pittwater
Clayton Barr, Labor Member for Cessnock
Sonia Hornery, Labor Member for Wallsend
Paul Scully, Labor Member for Wollongong and Minister for Planning and Public Spaces
Geoff Provest National Party Member for Tweed MP
Felicity Wilson, Liberal Member for North Shore
Taylor Martin, Liberal Party Member of the Legislative Council
Anna Watson, Labor Member for Shellharbour
Maryanne Stuart, Labour Member for Heathcote
Lynda Voltz, Labor Member for Auburn
Anthony Roberts, Liberal Member for Lane Cove
Michael Daley, Labor Member for Maroubra and Attorney General
Jodie Harrison, Labor Member for Charlestown and Minister for Women
Ryan Park, Labor Member for Keira, Minister for Health and Minister for the Illawarra and the South Coast
Phil Donato, Shooters, Fishers and Farmers Party Member for Orange
Leslie Williams, Liberal Member for Port Macquarie
Kate Washington, Labor Member for Port Stephens and Minister for Families and Communities
Michael Holland, Labor Member for Bega
Kellie Sloane, Member for Vaucluse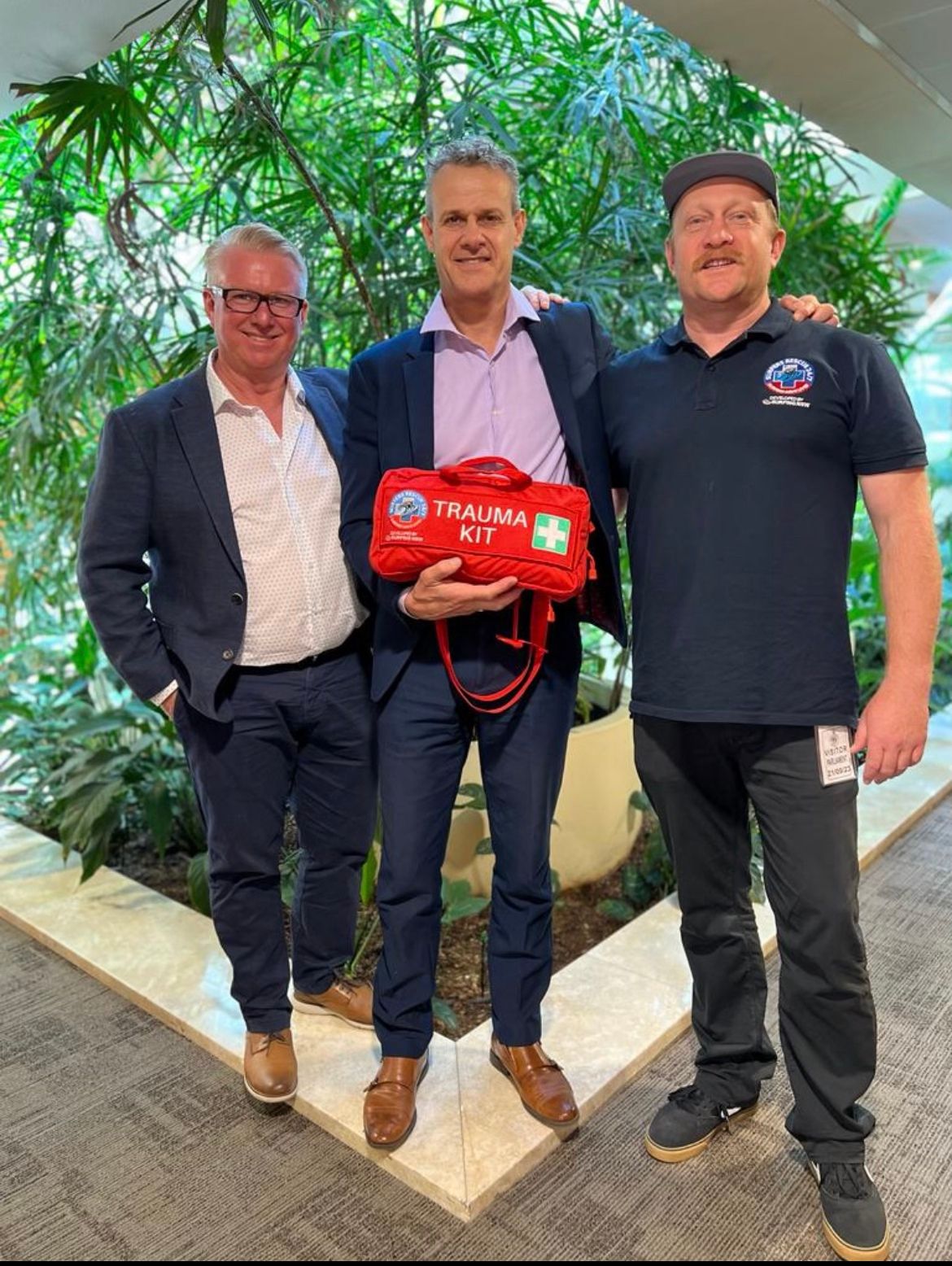 Photo: Surfing NSW Executive Chair, John O'Neill, left; Co-chair of Parliamentary Friends of Surfing, Tim Crakanthorp, MP, centre; and Matt Lawson, Surfing NSW Head of Water Safety Programs. Pic: Surfing NSW