June 24 - 30, 2018: Issue 365
Surfing Australia's National Squad Olympic Readiness Training Camp
At WSL KS Surf Ranch in U.S.A.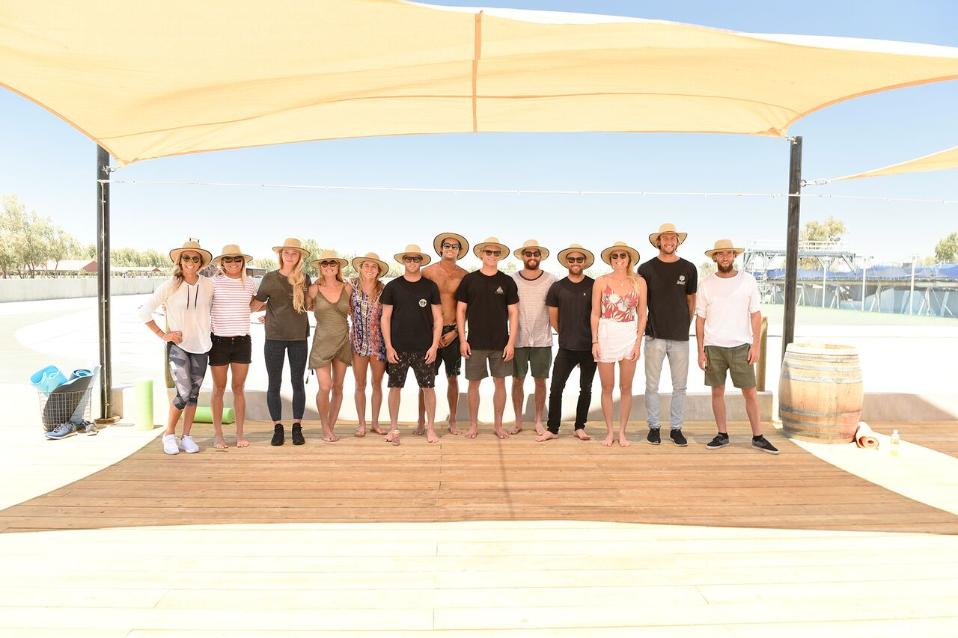 Opening Three Days Of Surfing Australia's National Squad Olympic Readiness Training Camp At WSL KS Surf Ranch A Success
LEMOORE/CALIFORNIA
June 20th, 2018
The first three days of Surfing Australia's National Squad Olympic Readiness training sessions at the World Surf League's KS Surf Ranch have been a huge success.
Ethan Ewing, Keely Andrew, Stuart Kennedy, Connor O'Leary, Nikki Van Dijk and Wade Carmichael have benefited from three days of intense training at the KS Surf Ranch this week, tapping into the KS wave system's consistency whilst fine tuning heat strategy and technique with head coach Bede Durbidge and support staff including shapers and coaches.
It is the first time the WSL's KS Surf Ranch has opened its facility for National Squads to support their high-performance training needs heading towards the Tokyo 2020 Olympic Games, Surfing Australia's National Squad being the first to utilise the facility as a national team.
Sunshine Coast local and current World Surf League (WSL) women's world number ten Keely Andrew was still pinching herself after her first session at Surf Ranch.
"To have three days here is so surreal, we are very lucky. We are so blessed to have the support of the Australian Institute of Sport and Surfing Australia behind us. I don't think there are many other Olympic teams that have this opportunity. It's exciting and I think it's going to push surfing to another level," said Keely Andrew.
Surfing Australia National Squad member and World Surf League (WSL) competitor Keely Andrew at the Surf Ranch. Photo credit: Ted Grambeau / Surfing Australia / Nikon Australia

After three days of training and dozens of waves, WSL Men's World Tour competitor and national squad member Connor Oleary was soaking in the experience.
"To come to the middle of nowhere and see the first wave, unridden, it was amazing. It's not really a wave like any other with it being a mix of lots of different waves. I'm just stoked to be here," said Oleary.
Coach and former WSL world number two Luke Egan said time at the KS Surf Ranch was a massive plus for his athletes, Oleary being one of them.
"From a coaching perspective, the benefits are astounding. With the crew we have here, we are covering all bases and the amount of quality coaching you get done in only a few days is amazing. Having the ability to be on the back of the jetski giving direct feedback on a perfect wave with that repetition is crazy." said Egan.
Since its online reveal in December 2015, the WSL KS Surf Ranch has captured the world's attention as the best man-made wave in history: a 700-yard, high-performance, bi-directional wave featuring barrel sections and manoeuvre sections. Primarily existing as a testing facility, the Lemoore site has spent the past two years dialling in the technology under the guidance of 11-time WSL Champion Kelly Slater (USA) and feedback from visiting WSL surfers.
The Surf Ranch has already hosted the 'Founders' Cup of Surfing on May 5-6; and the Surf Ranch Pro, a WSL Championship Tour stop, to take place September 6 - 9.
Owen Wright, Matt Wilkinson, Stephanie Gilmore, Mick Fanning, Sally Fitzgibbons, Bronte Macaulay and Adrian Buchan begin their three days of training later today. The forecast looks promising.
Report by Surfing Australia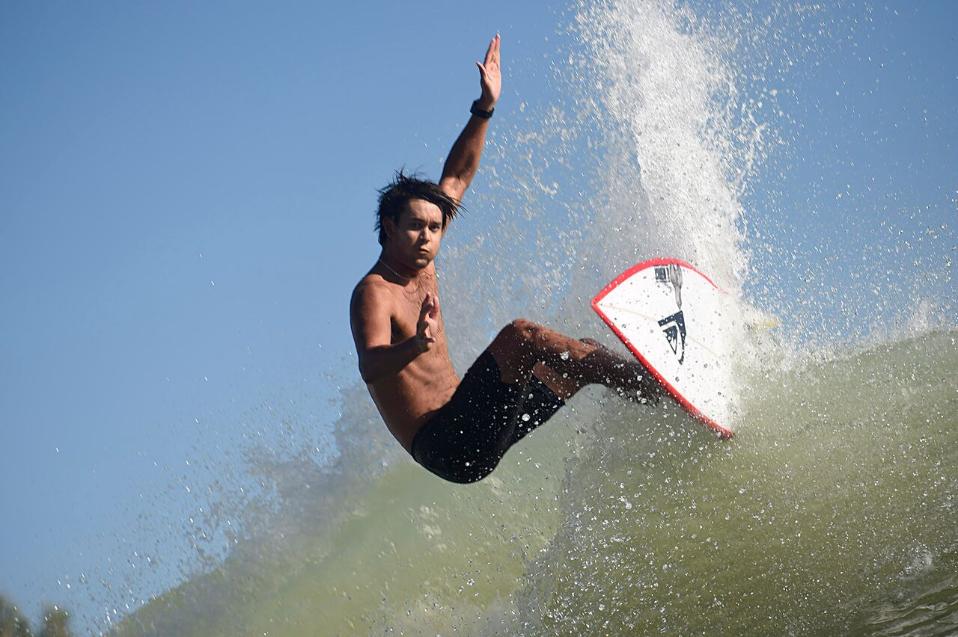 Surfing Australia National Squad member and World Surf League (WSL) competitor Connor Oleary at the Surf Ranch. Photo credit: Ted Grambeau / Surfing Australia / Nikon Australia