November 21 - 27, 2021: Issue 519

Surf Season Kicks Off At Bate Bay Gold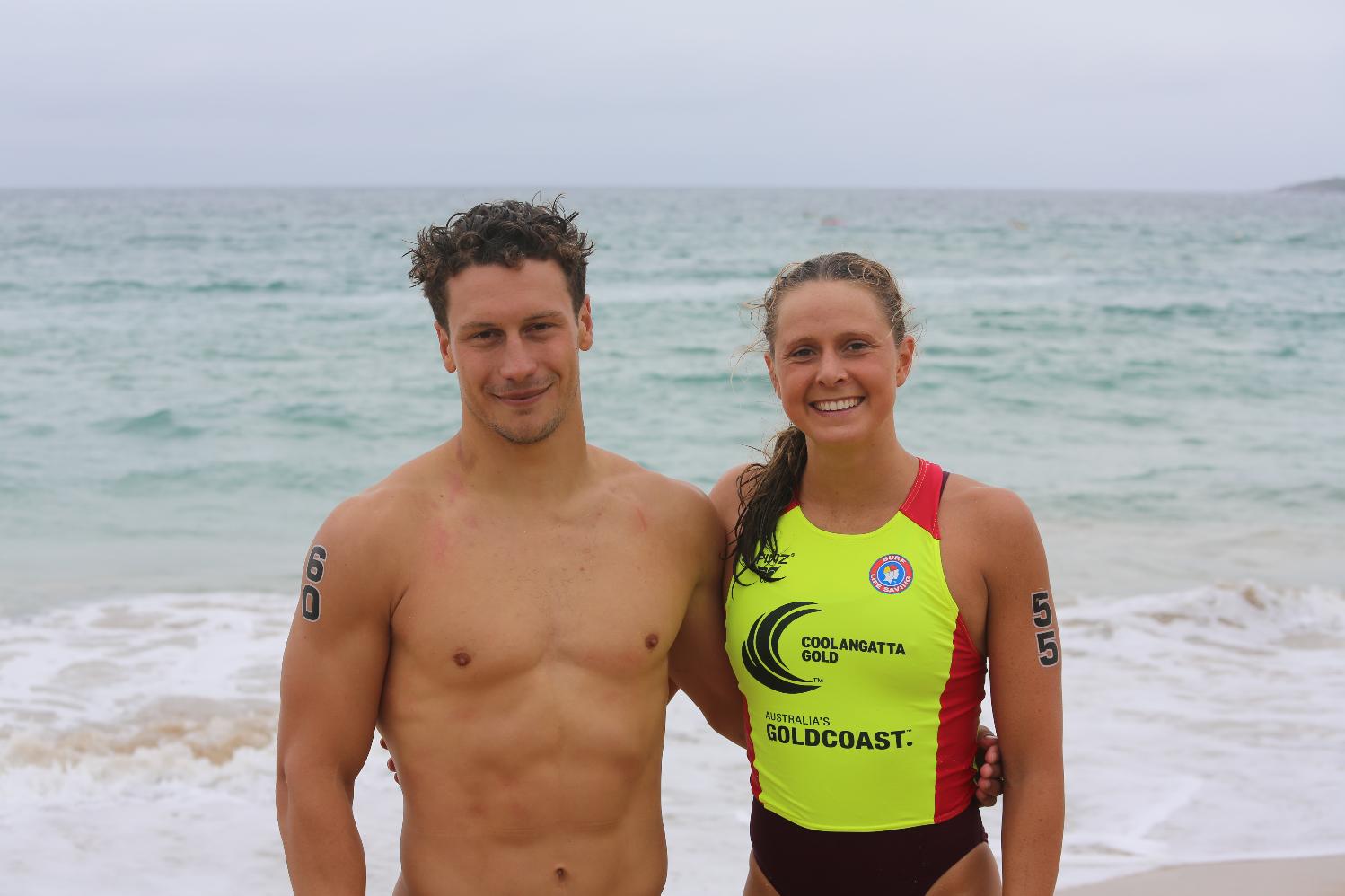 Jackson Borg and Lizzie Welborn. Photo: Surf Life Saving New South Wales
Newport SLSC ironperson competitors Jackson Borg and Lizzie Welborn showed they have lost none of their form in lockdown after taking out the 2021 Bate Bay Gold endurance event at Wanda.
NSW's answer to the iconic Coolangatta Gold, the second year of the event saw around 200 competitors take to the water and sand, racing almost 20kms in ski, swim, board and run legs.
With NSW competitors unable to get to Queensland to contest the Coolangatta Gold last weekend, race winner Lizzie Welborn agreed the Bate Bay event was the next best thing.
"That was a really hard race and I knew it would be tricky with Jemma [Smith] leading it off in the ski," said Lizzie, who also won the elite female event in 2020.
"I'm just grateful to be back racing after winter and a long, hard lockdown. We're all so passionate about the sport so it was cool to realise that nothing would stop us, not even lockdown. We made sure we jumped in the ocean pools, or trained by ourselves at the beach. We did a lot of work over winter that was endurance stuff so that set us up for this event."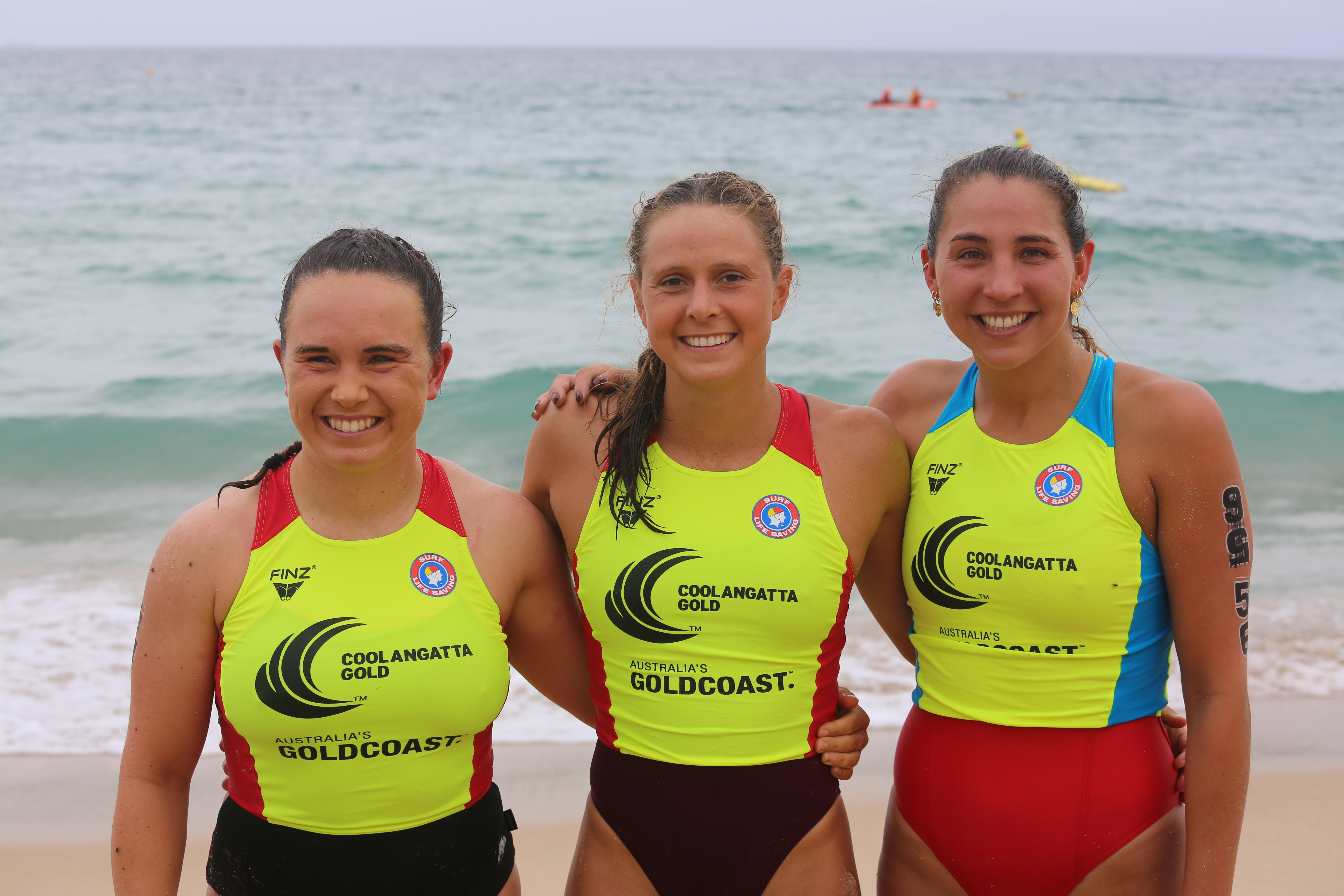 Jemma Smith, Lizzie Welborn, both Newport SLSC and Carla Papac, Wanda SLSC. Photo: Surf Life Saving New South Wales

Winner of the elite Male division, Jackson Borg agreed that keeping motivated during lockdown was made easier by staying connected and encouraging each other to train where they could.
"It's good to get some racing done, we've got a good squad at Newport and it's great to be back racing.
"During lockdown we all banded together, although we couldn't train together as a group, we were still all talking to each other and training in pairs."
Wanda's Director of Surf Sport and carnival director for the Bate Bay Gold, Greg Pierce, was pleased that the race could be run safely and thanked his volunteers for supporting this year's event.
"We host a lot of carnivals and we have a beach area here that's conducive to having this sort of event. You can basically watch the race the whole way along the course," said Greg Pierce.
"We shortened the course slightly this year which meant that we could keep the competitors in view the whole time."
Many clubs fielded teams to contest the event, making the most of specialist competitors in various disciplines to get the advantage, while a shorter course for the U15 and U17 categories consisted of swim, board and run legs.
While the Newport contingent was dominant in the elite categories, local clubs led the teams events, with wins to Wanda in the Open Male, Open Female, U19 Female and U17 Male and Female teams and Elouera in the Mixed teams event.
In the junior categories, North Curl Curl took out both the U15 Male and Female teams and Olivia Clues won the U15 individual female race.
A south coast contingent of competitors from Warilla-Barrack Point SLSC had a worthwhile trip, with Jayden Beaumont winning the U15 Male and Claire Spiknall second in the U15 Female race.
In the Masters category, Sarah Davis from North Bondi SLSC was the first female across the line, along with Hayden Smith from Terrigal SLSC.
Top five winners in each of the elite categories shared in a prize pool of almost $20,000.
Full race results are available here.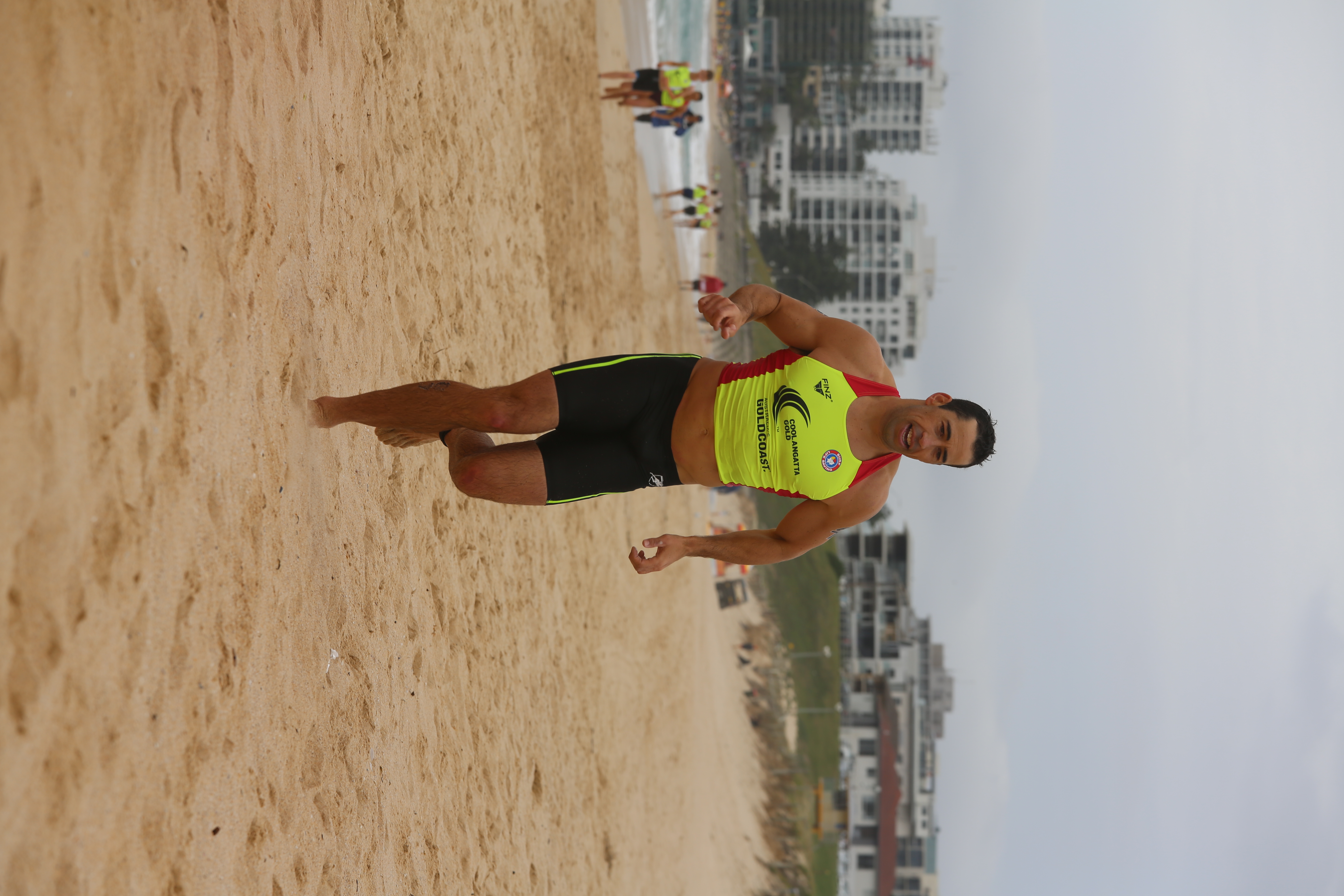 Mitchell Trim, Newport SLSC. Photo: Surf Life Saving New South Wales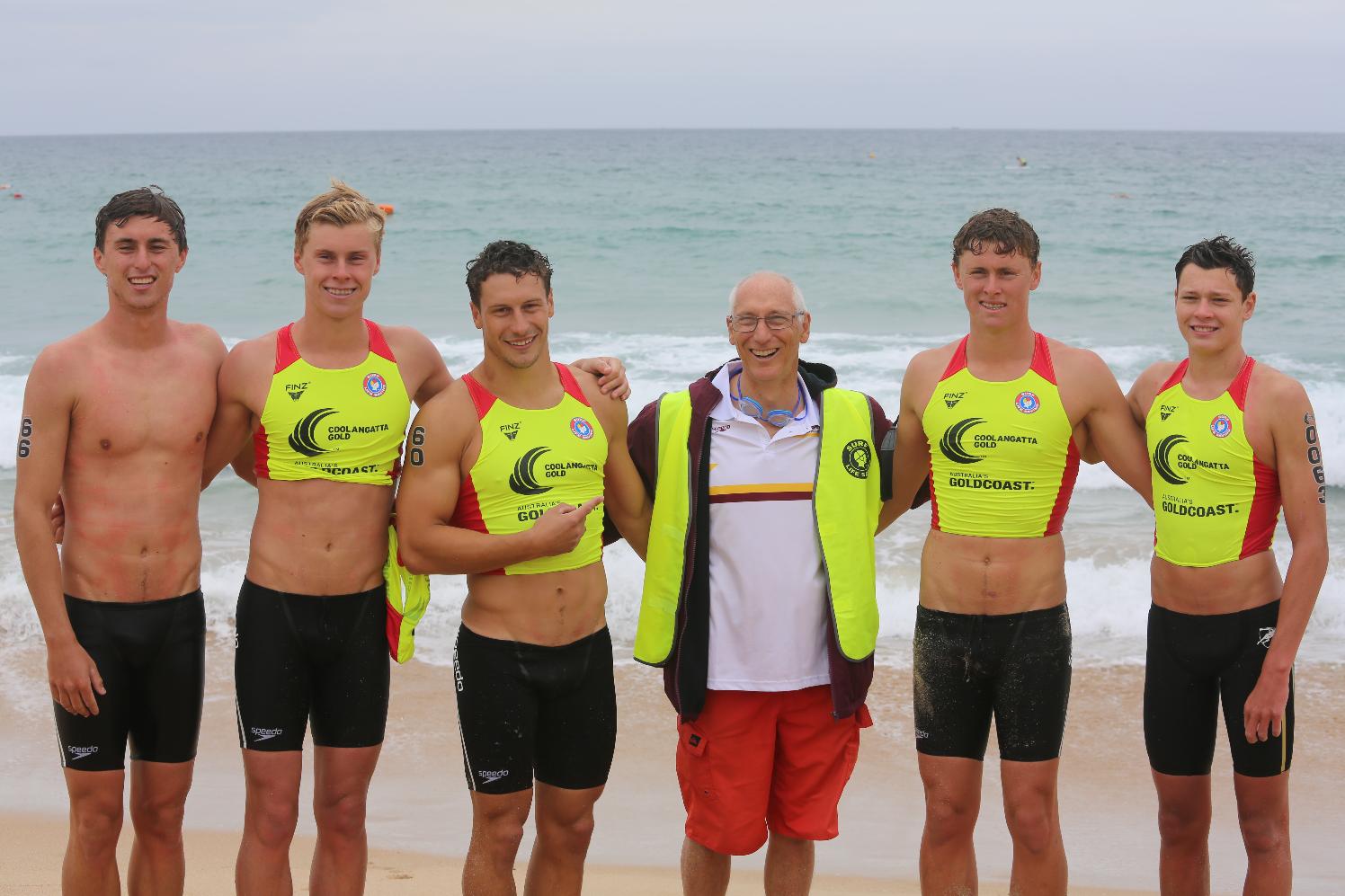 Zach Morris, Jake Morris, Jackson Borg, Glen Borg, Mitch Morris, Conner Maggs, Newport SLSC.
Photo: Surf Life Saving
New South Wales