September 27 - October 10, 2020: Issue 468
Surf Patrol Season Kicks Off: The Raising Of The Flags 2020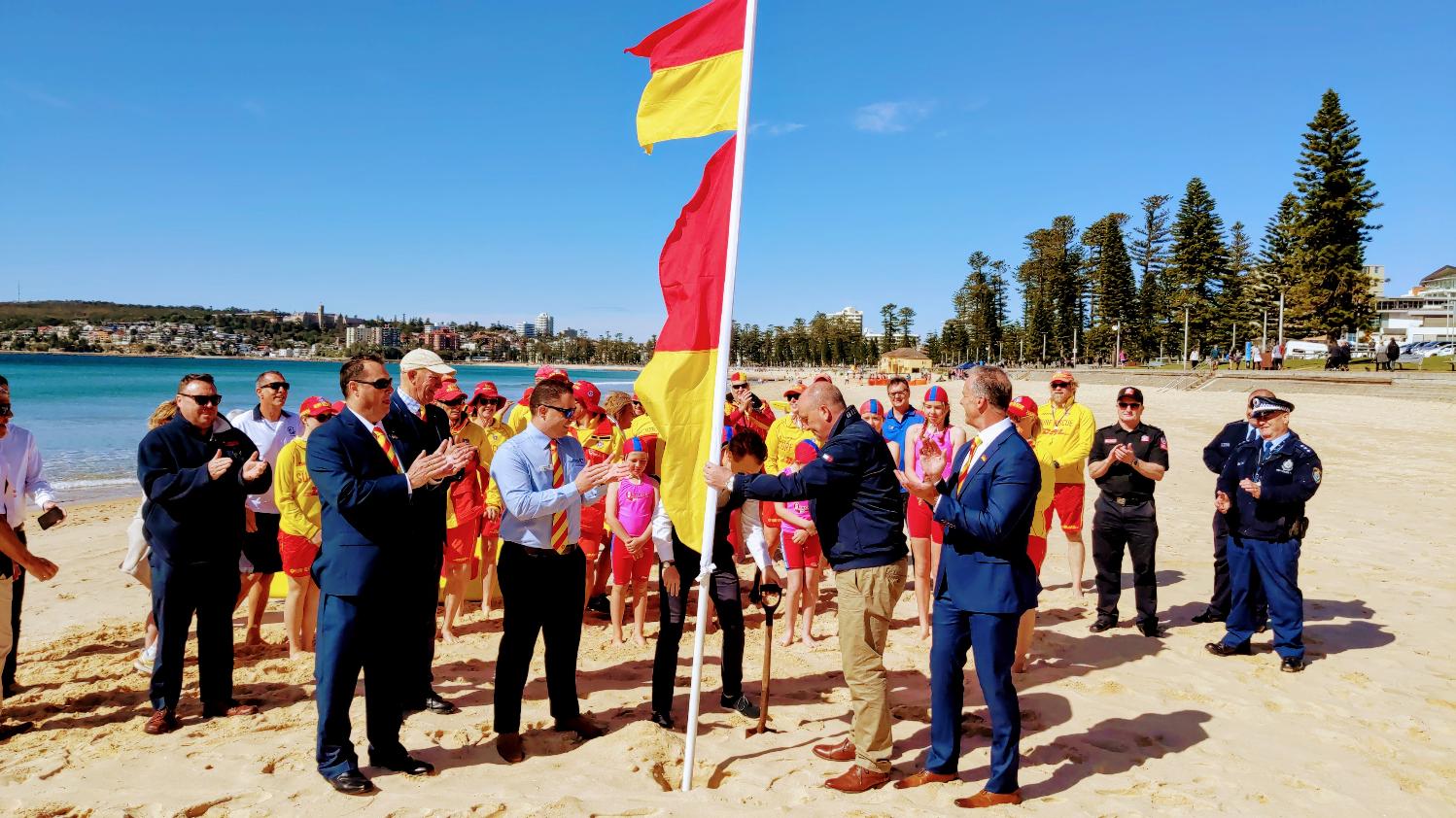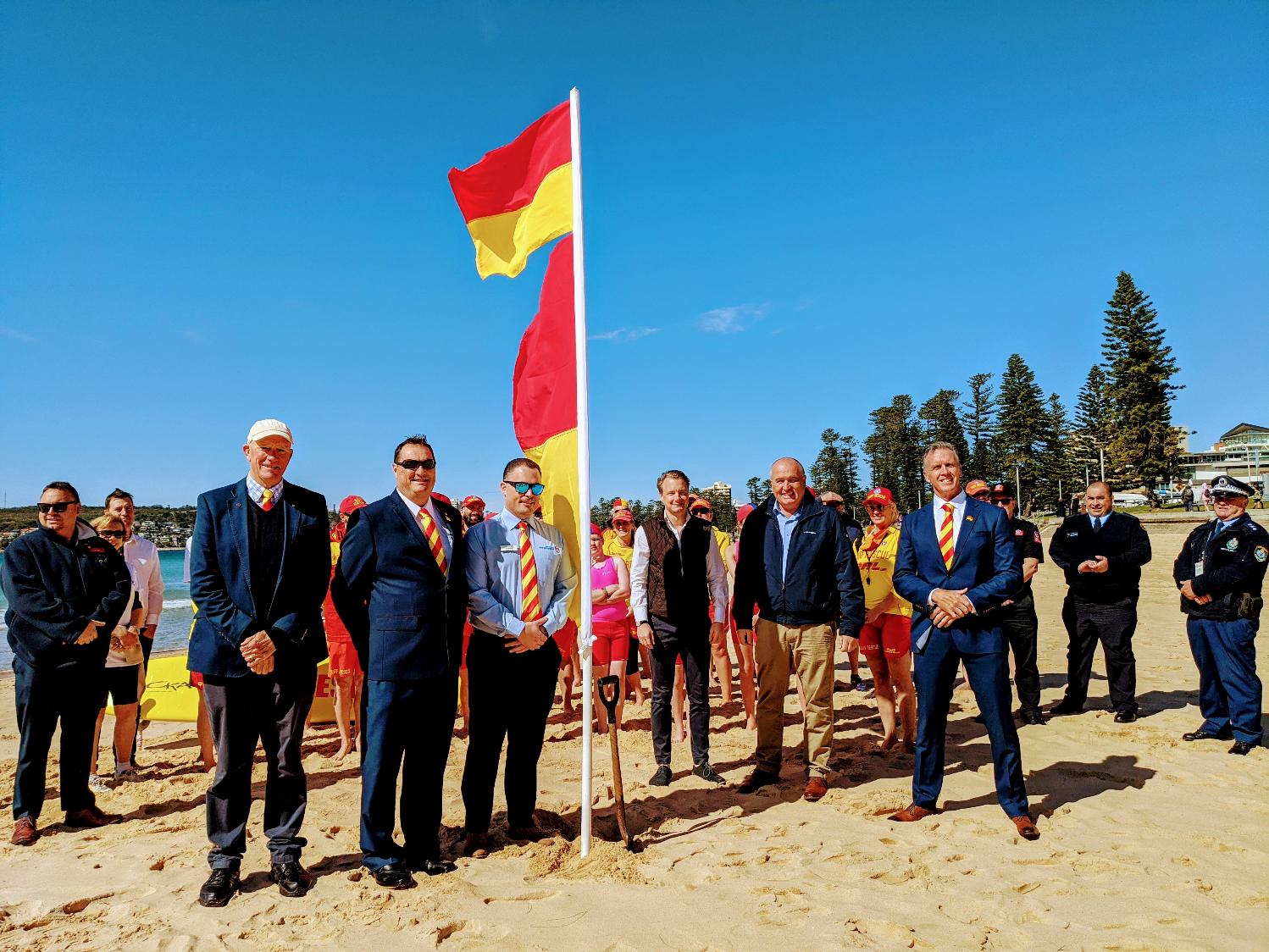 Saturday September 26, 2020
Thousands of volunteer surf lifesavers across NSW will return to the beach today for the first patrol of the season.
Lifesavers were joined by the Minister for Police and Emergency Services, David Elliott at Queenscliff Surf Life Saving Club on Sydney's Northern Beaches to raise the first iconic red and yellow flags of the new patrol season.
"With a near-record 49 drownings in NSW last year and seven coastal fatalities since 1 July this year, the state's surf lifesavers are on high alert," Mr Elliott said.
The Bureau of Meteorology is forecasting record spring temperatures leading into summer and with a huge influx of tourism to local beaches expected due to COVID-19 overseas travel restrictions, surf lifesavers have been preparing for what is expected to be one of the biggest seasons on record.
"The NSW Government is asking all beachgoers to keep a beach towel length between each other when enjoying the beach this summer," Mr Elliott said.
The 2020/21 season brings a number of new challenges for lifesavers brought about by COVID-19, however clubs are prepped and ready with additional measures including PPE and modified Standard Operating Procedures, to protect their members, enabling them to continue to provide frontline beach safety services safely.
Technology will play a big part in keeping people and beaches safe this summer with a number of initiatives aimed at supporting both lifesaving operations and the community, including:
Beachsafe.org.au website and app enhancements will give real-time information on patrolled beach status, including closures due to over-crowding or hazardous conditions.
New high-tech State Operations Centre (SOC) has greater capability to monitor and coordinate major incidents, supporting lifesavers on the beach and collaborating with other emergency services.
Two major UAV programs at over 50 NSW beaches to assist with shark surveillance and beach patrols.
The Surf Emergency Response System provides out-of-hours callout capability which mobilises assets to respond to emergencies or incidents along the coast and results in hundreds of lives saved each year.
The winter months and easing of COVID-19 restrictions have allowed clubs to conduct essential training ahead of the season start. Search and Rescue Exercises (SAREX) have been held recently to allow our Support Operations teams to get back on the water with jetskis and other rescue craft, to conduct major communications and coordination drills.
The role of surf lifesavers this summer includes:
Identifying the safest part of the beach to place the red and yellow flags
Patrolling the flagged area and monitoring the beach
Conducting preventative actions and rescuing people in distress
Providing first aid and assistance to people in trouble on the beach and in the water
Working with other emergency services to assist with incident response
Provide information to beachgoers about surf conditions and beach safety
Proactive communication around social distancing requirements as outlined by the relevant Public Health Order (PHO).
While volunteer lifesavers will not be tasked with enforcing social distancing, Surf Life Saving will be assisting authorities by providing information on overall beach attendance and coordinating beach closures if required. UAVs can also be used to estimate numbers on beaches and identify other hazards to the public along the coast.
Surf Life Saving NSW is asking the public to be patient and cooperate to stay safe at the beach this season.
"With 129 patrolled locations there is plenty of beautiful coastline for everyone to discover and enjoy," said Surf Life Saving NSW President George Shales.
"Please don't take unnecessary risks that could put your life and those you love in danger as well as put unnecessary strain on our volunteers. We are prepared but we need the cooperation of everyone to keep our beaches open and safe for everyone to enjoy."
The Surf Patrol season runs until Sunday April 25th 2021.
Report and photographs by Surf Life Saving NSW