June 22 - 28, 2018: Issue 368
Surf Lifesavers Tame Pool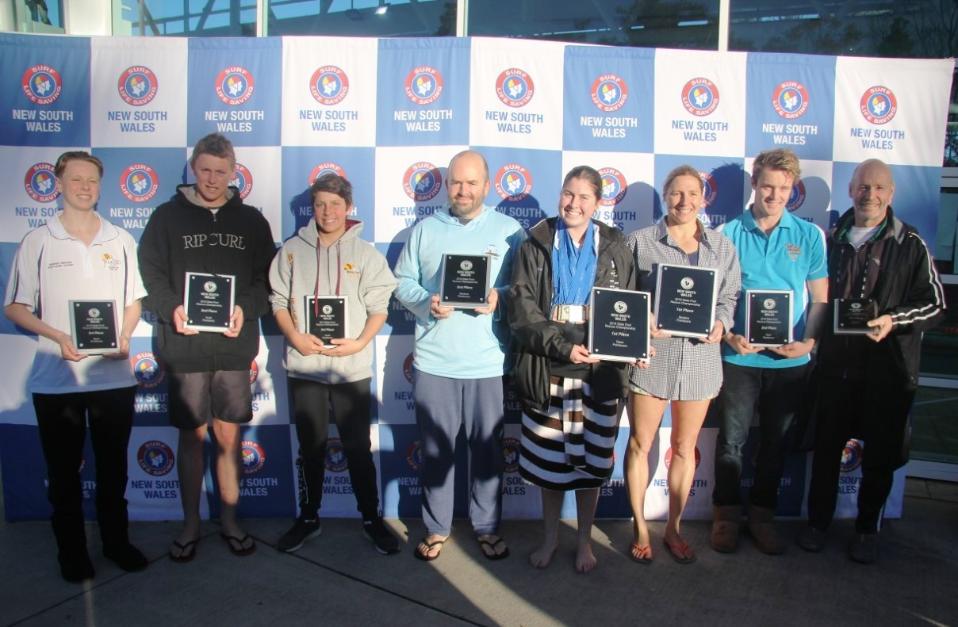 Surf Lifesavers Tame Pool
Tuesday July 17th, 2018
By Surf Life Saving NSW
It was a highly successful and enjoyable weekend in the pool for the lifesavers that competed at the 2018 NSW Surf Life Saving Pool Rescue Champions held in the Peninsular Leisure Centre at Woy Woy on the state's Central Coast.
Over 400 athletes competed for the 165 medals on offer throughout the two-day competition with plenty of skill on display in what is regarded as a highly technical sport.
In a first for the sport in NSW the U11 age group was introduced to the competition with the rising talent acquitting themselves well on the big stage.
It was a dress rehearsal of sorts for next month's Australian Championships in Adelaide as the competitors were joined by athletes from other states, which certainly added depth to the event.
In recent seasons there has been an increased focus on encouraging clubs to consider entering the Pool Rescue Championships as a means to keep fit over the winter months, and this tactic has proved to be successful with a significant increase in competitors with over 25 NSW clubs taking to the start-line in the final tally of 33.
Local club Terrigal completely dominated the Youth Division to take overall honours thanks to some outstanding performances by Charlise Wheeler (U15s) who finished her campaign with 8 gold medals, while club mate Charlie Walker (U13 boys) also impressed with his four gold, three silvers, and a bronze.
In the end, Terrigal finished over 100 points clear of second placed Newport with Bulli rounding out the podium.
It was a performance that pleased their mentor Rachelle King, herself an experienced competitor, but is now rapidly rising through the coaching ranks.
"It was a team effort that helped us to win the overall point score, and certainly a reward for how hard the kids have worked at training in recent weeks.
"I'm really looking forward to see how they perform on the national stage, and I'm hopeful that a few of them will have put themselves in contention for selection in the Interstate team," she said.
The experienced competitors took to the pool on the second day of competition for the Masters and Open Division and they didn't disappoint with a number of memorable displays.
Bondi Surf Bathers were crowned champions in the Masters finishing ahead of Central Coast powerhouses Umina and Terrigal.
Dori Miller and Laura Thurtell were the pick of the bunch for the Sydneysiders helping their club to glory courtesy of Miller's four golds and a silver, and Thurtell's three golds and one silver medal hauls.
Umina are the closest club to the competition venue and their successful weekend continued in the Open Division as they raced to overall honours ahead of Shelly Beach and Newport.
Umina's Kayla Holmes starred in the U17s swimming her way to the weekend's most outstanding performance with a personal haul of 14 medals including 12 gold.
Last year Rachel Wood forced her way onto the senior Australian team after some impressive performances in the pool and Umina athlete will again have to expand her trophy cabinet after compiling 13 medals (including 11 gold) across the U19 and Open Division.
Her teammate Jemma Smith also had another strong performance in her first major event since starring at The Aussies in Perth last April swimming to six gold and a bronze medal.
Umina's male contingent also proved to be multiple medallists which helped the club to their overall victory.
Teenager Blake Hassell dominated the U15s recording a personal haul of 10 medals (five gold), while Lachlan Braddish proved he's at home in the pool as he is in the surf finishing his campaign with eight medals.
NSW Surf Sports Officer Chiara Nowland said it was an impressive weekend of racing.
"I would like to congratulate all the competitors and officials who ensured that it was a fantastic weekend of competition conducted in the right spirit.
"It was fantastic to see everyone from our youngest athletes at their first State Championships through our veterans getting in and having a go. The standard is improving all the time and we look forward to seeing our NSW competitors taking on the best Australia has to offer in the coming weeks," Ms Nowland said.
2018 NSW Pool Rescue Championships Club Point Score – Top Five:
Youth Division
• Terrigal SLSC - 347
• Newport SLSC - 177
• Bulli SLSC - 114
• Wanda SLSC - 100
• Redhead SLSC - 88
Open Division
• Umina SLSC – 295
• Shelly Beach SLSC – 151
• Newport SLSC – 112
• Elouera SLSC – 101
• Bondi SBLSC - 82
Masters
• Bondi SBLSC – 143
• Umina SLSC 101
• Terrigal SLSC – 89
• Coogee SLSC – 58
• Shelly Beach SLSC – 54
NSW Pool Rescue Representative Team Named
Friday 20 July 2018
By Surf Life Saving NSW
Surf Life Saving NSW is pleased to confirm the 2018 Interstate Pool Rescue Team who will travel to South Australia later this month for the annual representative competition.
A team of 22 highly talented athletes was announced on Friday with the recent State Championships on the state's Central Coast providing plenty of food for thought for the selectors.
Ultimately a team was chosen that blends a mixture of youth and experience with the athletes rewarded for strong performances over a period of time.
NSW will field competitors in the U14 through to Open Divisions with selectors quietly confident that they have a team that will challenge the best Australia has to offer after coming second at the same venue in 2017.
Pleasingly the squad is extremely versatile, adept in both the surf and pool, with several team members having already been capped by Australia.
They will certainly be out to boost their impressive resumes with another strong performance for their state.
Umina will be well represented with five athletes including Jemma Smith, Rachel Wood, Kayla Holmes, Lachlan Braddish and Blake Hessel who won nearly 60 medals between them at NSW Titles.
Terrigal and Shelly Beach clubs have been rewarded for their impressive campaigns with six competitors between them including Charlise Wheeler who is coming off a wonderful weekend at Woy Woy.
Joel Piper and Emily Doyle (Newport) and Amelia Wegenaar (North Curl Curl) will fly the flag for the Northern Beaches while the Bulli duo of Holly Holmesby and Zara Sharman will represent the Illawarra.
Bailey Proud (Redhead), Keeley Booth (Avoca Beach) and Joseph Warne (Cudgen Headland) are the lone representatives for their clubs though Warne will be joined by club mate Chantal Luxton who has been selected under the Bronze of Origin rule.
This rule allows each state to select former club members who have come through the development system before moving on to interstate opportunities.
Under this criteria, Luxton will be joined on the team by Callum Lowe Griffiths (Queenscliff) and Ethan Garland (North Cronulla) with the trio now all representing Queensland clubs in competition.
"It was an incredibly difficult decision for the selectors with a number of NSW athletes coming into form at the right time," said Surf Sports Officer Chiara Nowland.
"We are confident that we have selected a team capable of giving a good account of themselves, and would like to wish all those selected the very best of luck," she said.
The NSW team will come together for a training session in the coming days before travelling to the South Australian capital where they will compete in the Interstate Competition that runs co-currently with the Australian Pool Rescue Championships to be held from Friday 3 – Sunday 5 August inclusive.
2018 NSW Interstate Team
U14 Division
Joel Piper – Newport SLSC
Thomas Rodham – Terrigal SLSC
Eliana Bootes – Terrigal SLSC
Holly Holmesby – Bulli SLSC
U15 Division
Sam Cummins – Terrigal SLSC
Joseph Warne – Cudgen Headland SLSC
Charlise Wheeler – Terrigal SLSC
Amelia Wegenaar - North Curl Curl SLSC
U17 Division
Blake Hessel – Umina SLSC
Lachlan Braddish – Umina SLSC
Kaylah Holmes – Umina SLSC
Zara Sharman – Bulli SLSC
U19 Division
James Koch – Shelly Beach SLSC
Bailey Proud – Redhead SLSC
Keeley Booth – Avoca Beach SLSC
Emily Doyle – Newport SLSC
OPEN Division
Callum Lowe-Griffiths – Queenscliff SLSC *
Ethan Garland – North Cronulla SLSC *
Thomas Simpson – Shelly Beach SLSC
Rachel Wood – Umina SLSC
Jemma Smith – Umina SLSC
Chantal Luxton – Cudgen Headland SLSC *
Please note * denotes Bronze of Origin qualified