August 1 - 7, 2021: Issue 504

Thank You To Artists Of The Month For July 2021 - Bernadette Kelly & Joanne Seve For Sunrising At Avalon Beach
During the recent Winter School Holidays, and every morning since stay-at-home safety measures have been in place, a mother-daughter stroll to one of the favourite lookout points for residents, South Avalon Beach headland, has been an opportunity to take some great sunrise photos.
In fact, of all subjects chosen to take an image of, local sunrises and sunsets are the most popular, especially if they are focused on local landmarks and water that can reflect coloured lights.
This week Bernadette's and Joanne's uplifting dawn celebrations finish their Online Exhibition run as 'Artists of the Month' - so the extra photos sent in to round that celebration to the end of July 2021 have been added in;
that's
over a solid month of sunrises shared - and some wonderful captures are among these. The family will no doubt still be
visiting
Avalon Beach at dawn to greet the first day of the last month of Winter, and there again to greet the first day of Spring.
All the Avalon sunrise photos from 27.6.21 onwards were taken by Joanne Seve and Bernadette Kelly on their early morning exercise walks together at Avalon Beach. Joanne says most of these were taken by Bernadette.
Readers may recall Bernadette sending in numerous images over the years, some of which have run on the Front Page, so it's been nice to share some of her current focus - enjoying where you are!
Bernadette's 'eye for a good photo' has shown for years now, so it will be interesting to see how it develops as the years progress.
Thank you Bernadette and Joanne - these mornings' greeted have cheered us all up; especially so for those in our community who, due to underlying health issues, must wait for the availability of enough doses of the vaccine that will not exacerbate these and have been in self-isolation for months already.
The grey pre-dawn, the glimmer and then the exhale as as the sun leaves the horizon with every single day different, a new day, is a great focal point.
Even on grey rainy mornings you can feel that lift.
A few questions and answers - and a few thank you songs for you two at the base of these wonderful records:
Have you been enjoying your walks/exercise during current lockdown?

We have loved our early morning walks at sunrise during lockdown.
What has been your favourite 'capture' image taken and why is it your favourite?

We find it hard to pick a favourite among the sunrise photos because each one captures something so uniquely beautiful.
On the morning of Monday 5 July, the rays of light emanating from the rising sun were vivid, tranquil and mesmerising.
The other photo is one that we like to call "Family members running into one another on a walk".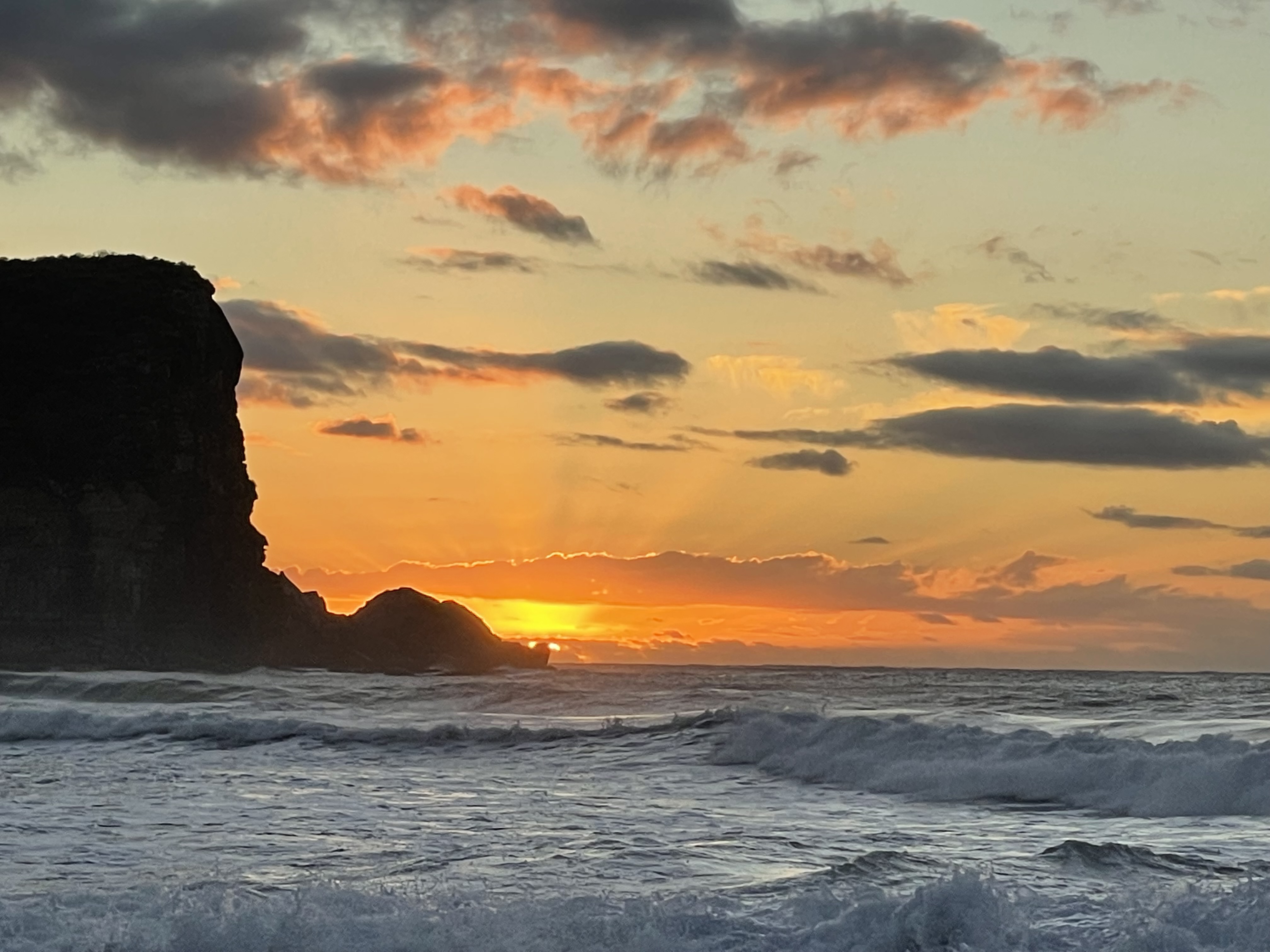 Monday 5 July, 2021 sunrise at Avalon Beach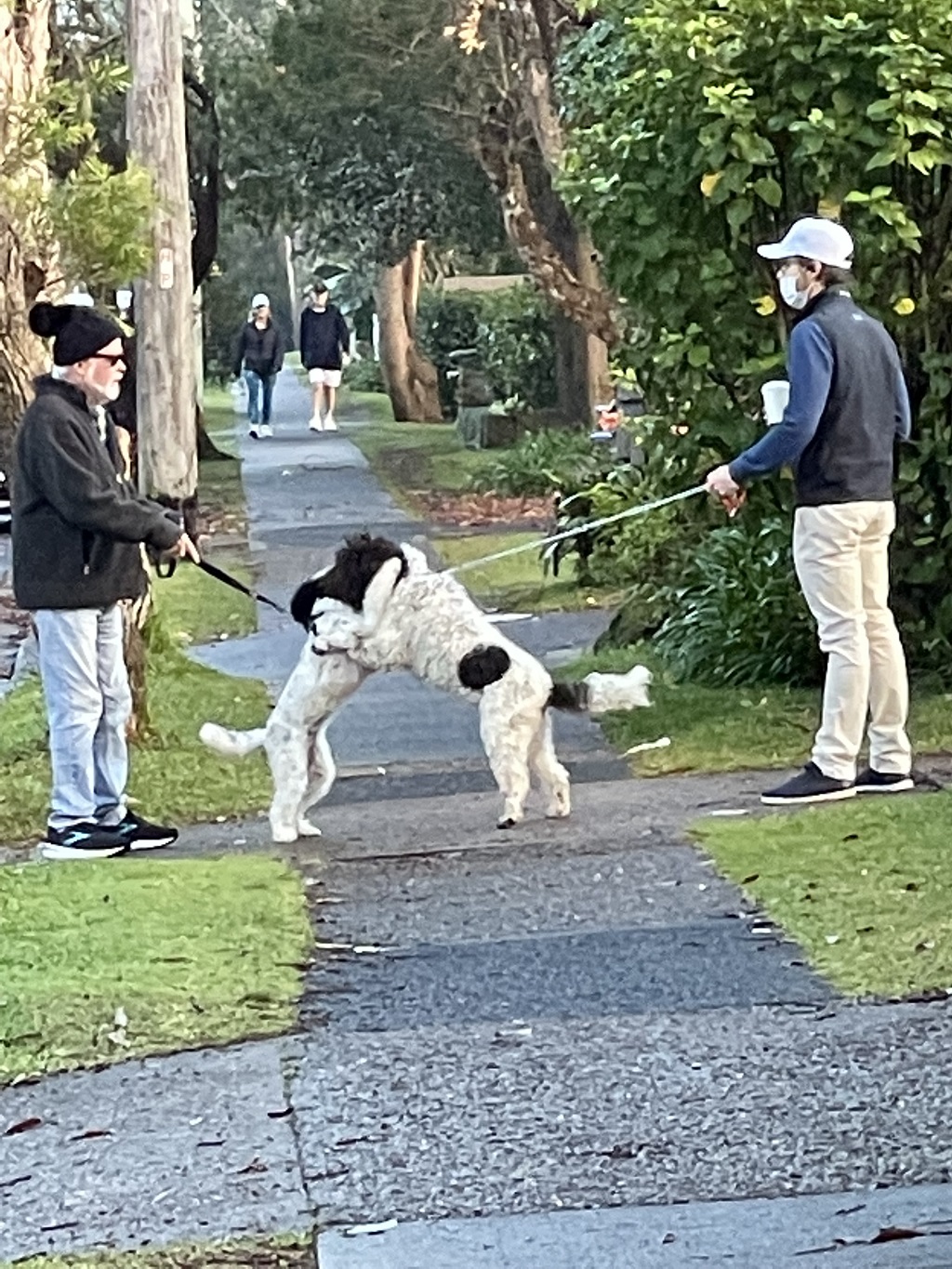 Family members running into one another on a walk

What is the best thing about living in our area during winter?

The wonderful thing about sunrise and sunset is that they happen everywhere, every day and are available for everyone to see and enjoy, if they are free to venture outside at those times.
For those who are unable to do so, photos are a lovely way of sharing the beauty.
A friend commented that Sydney may be in lockdown but God is still smiling.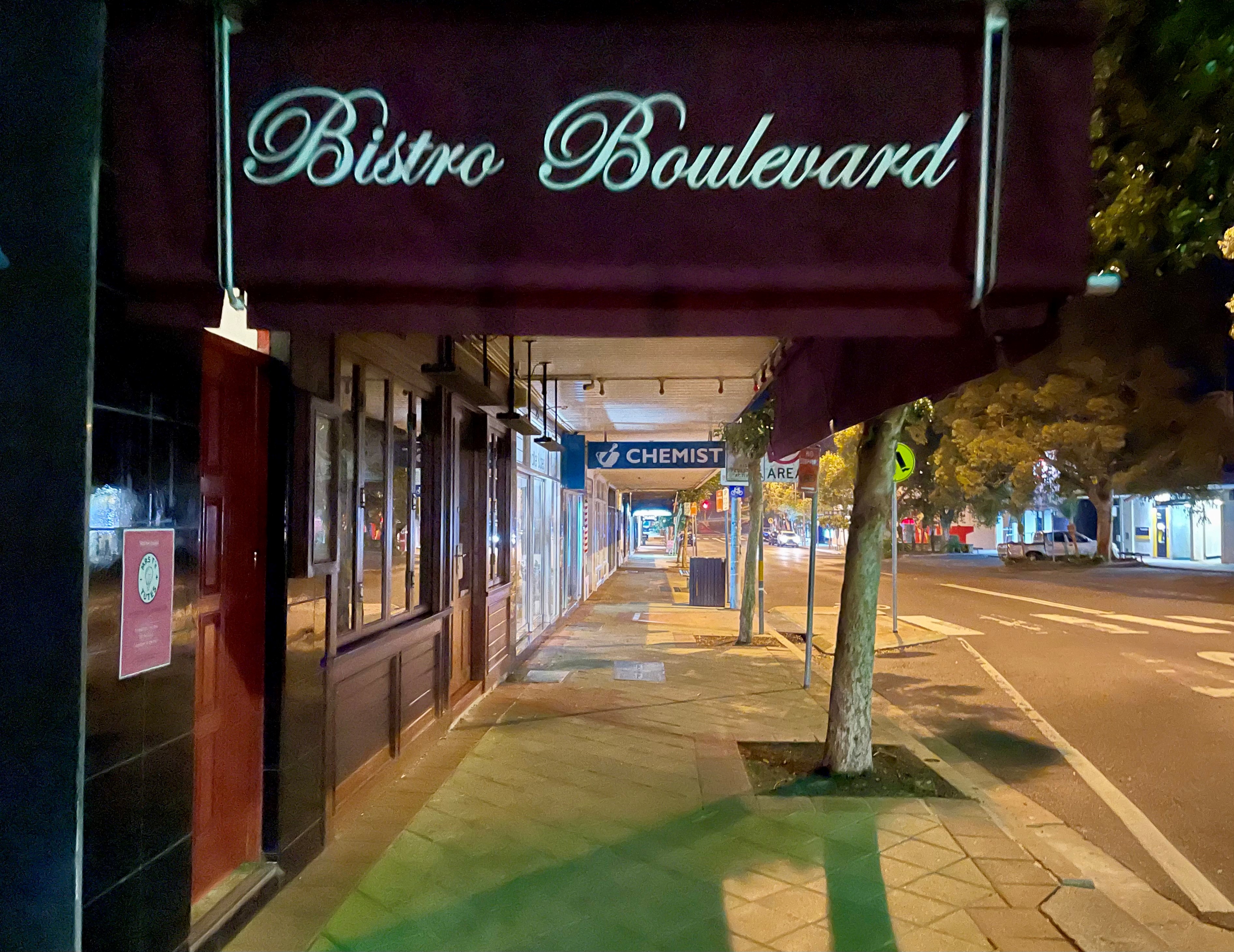 First night of lockdown in Avalon, June 27, 2021
First night of lockdown in Avalon, June 27, 2021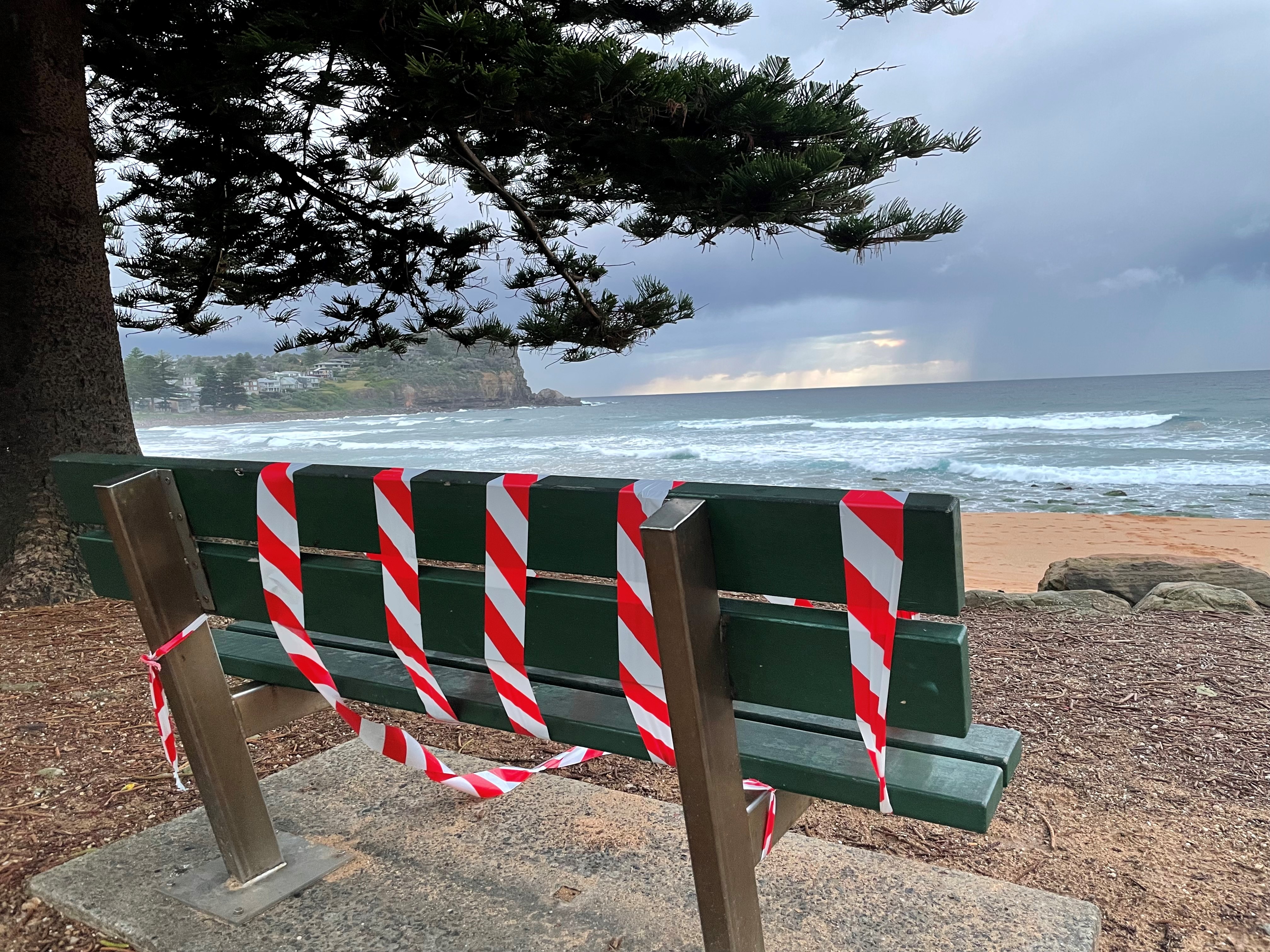 At the beach, June 29, 2021
Each morning at Avalon Beach, the sun peeks through the rock formations and reflects colours in the sky, on the ocean and wet sands, with light refracted by the clouds and waves.
In Winter, sunrise is later than at other times of the year and the cool air and ocean breezes are refreshing.
There is always something beautiful to see in nature and Winter gives us an opportunity for new perspectives.
It's important to appreciate wherever we are, especially in lockdown.
Joanne Seve & Bernadette Kelly, July 2021
Avalon Sunrises In Lockdown
June 27th, 2021: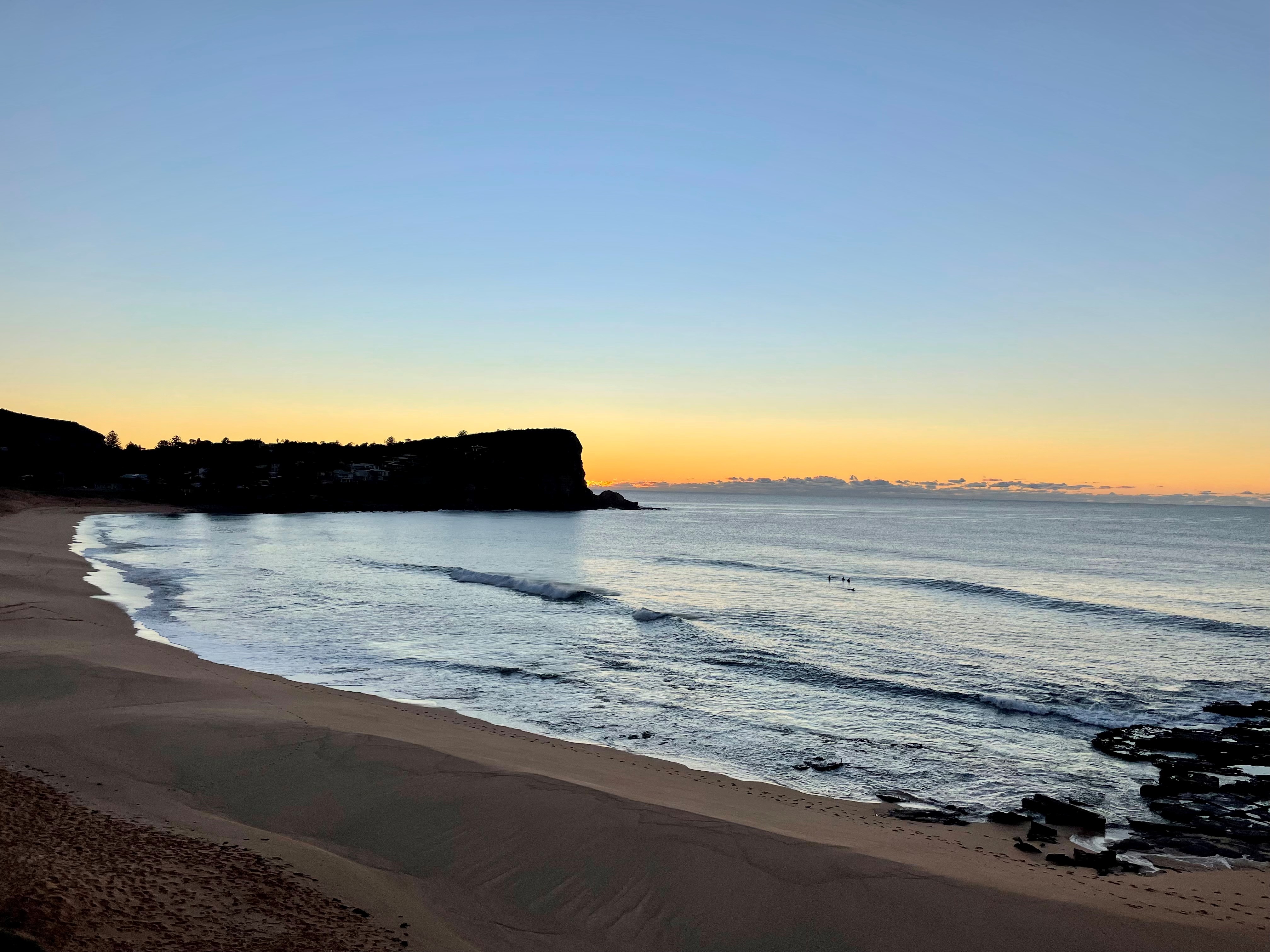 June 28th, 2021: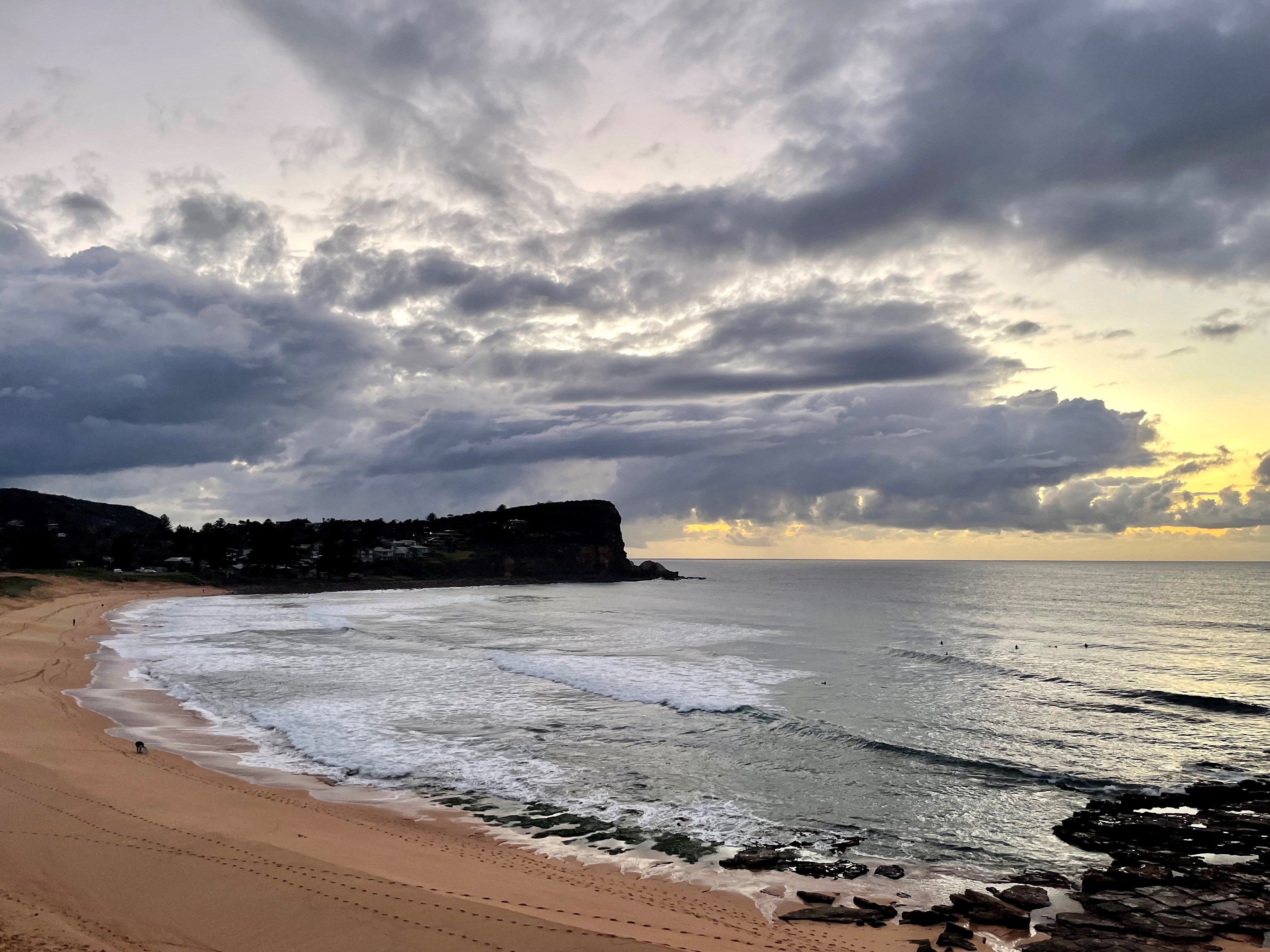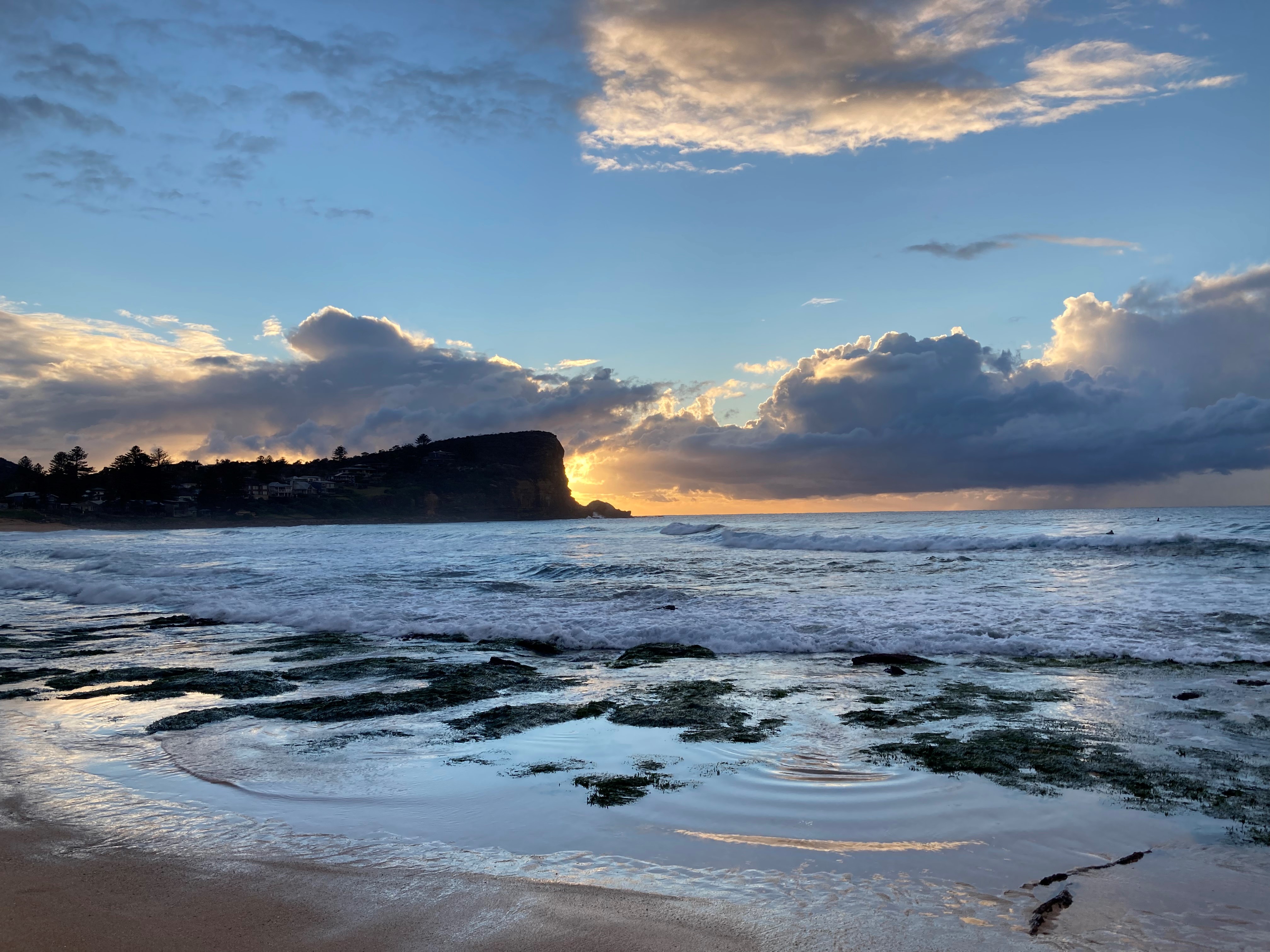 June 29th, 2021: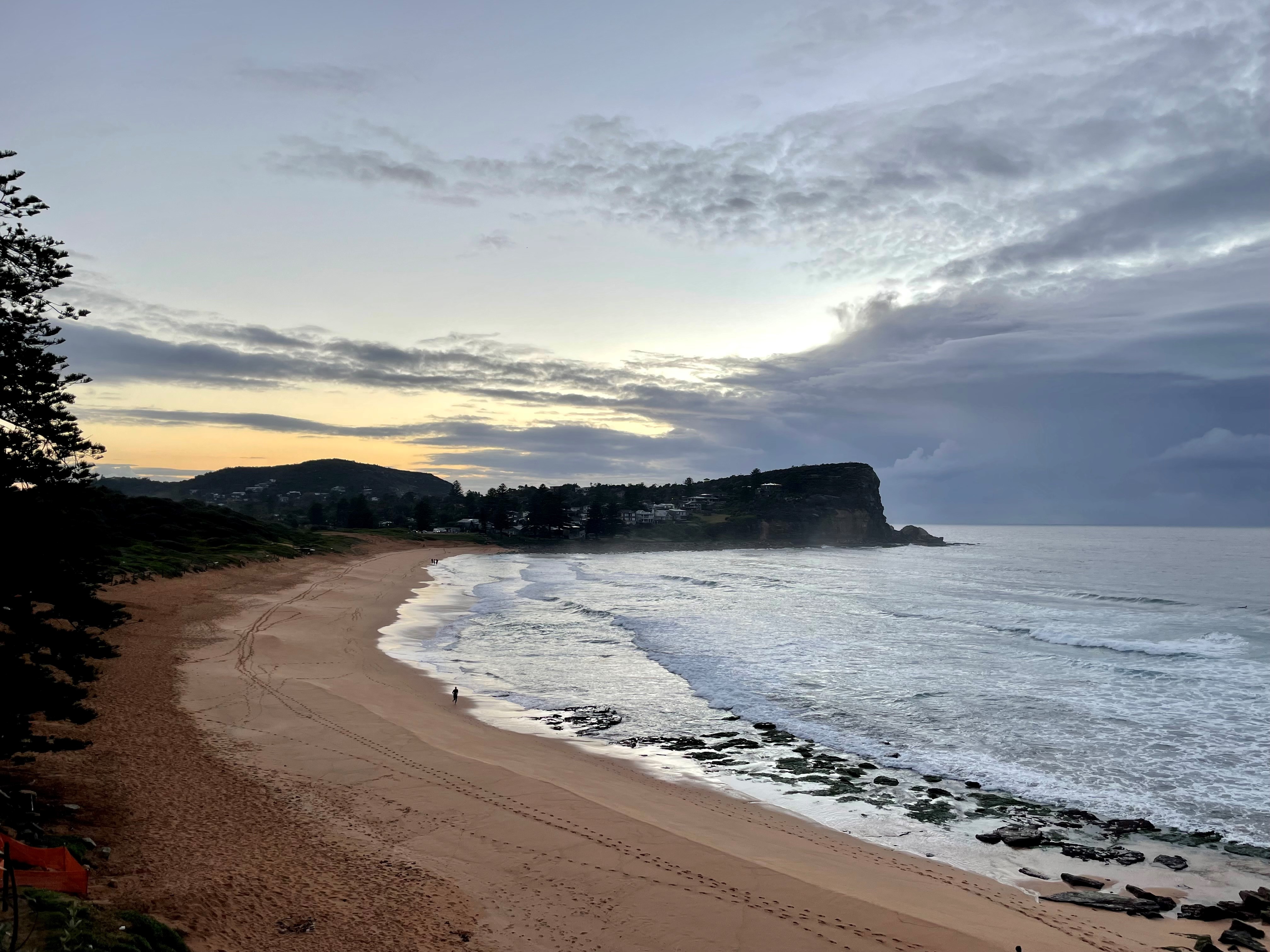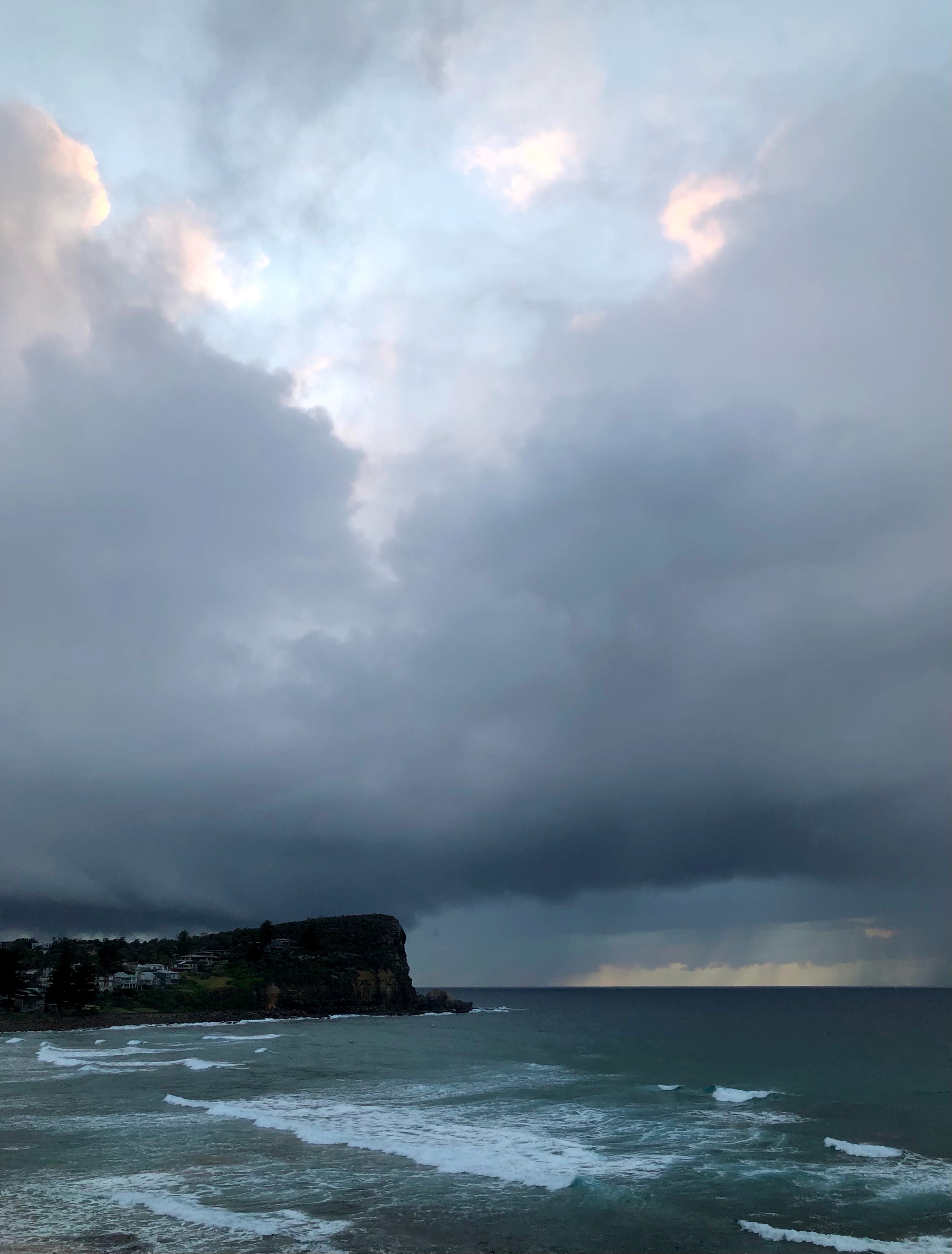 June 30th, 2021: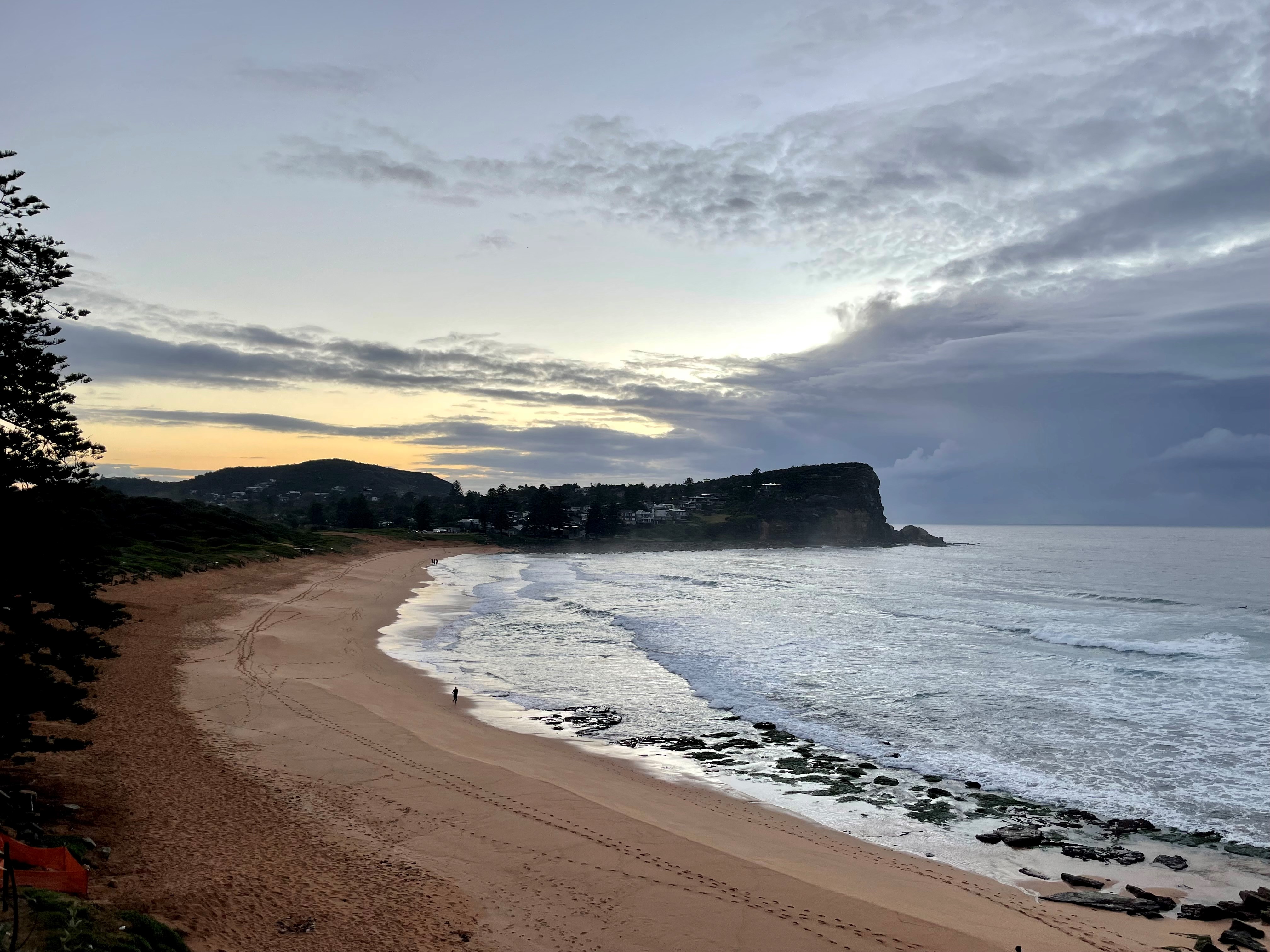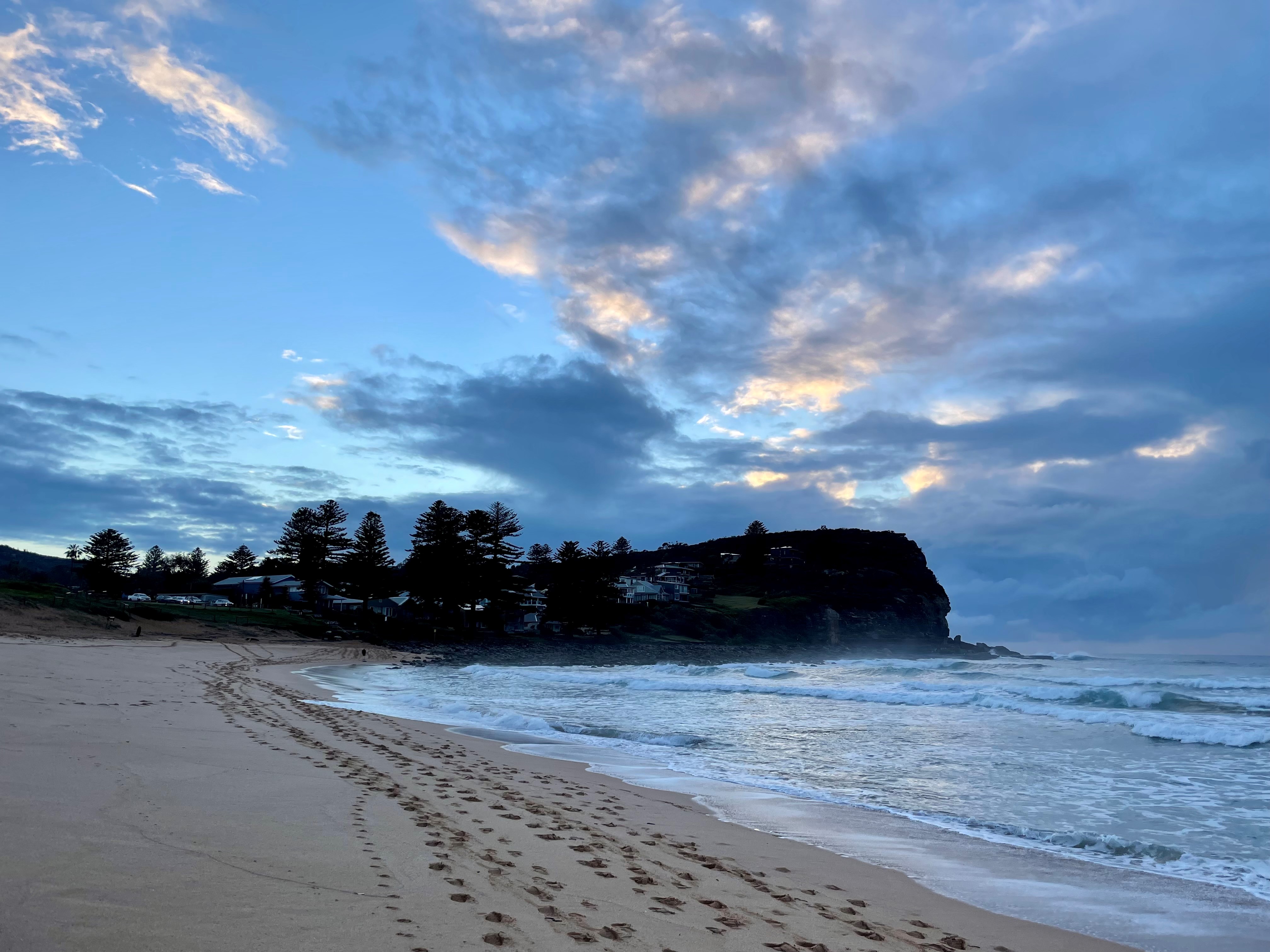 July 1st, 2021: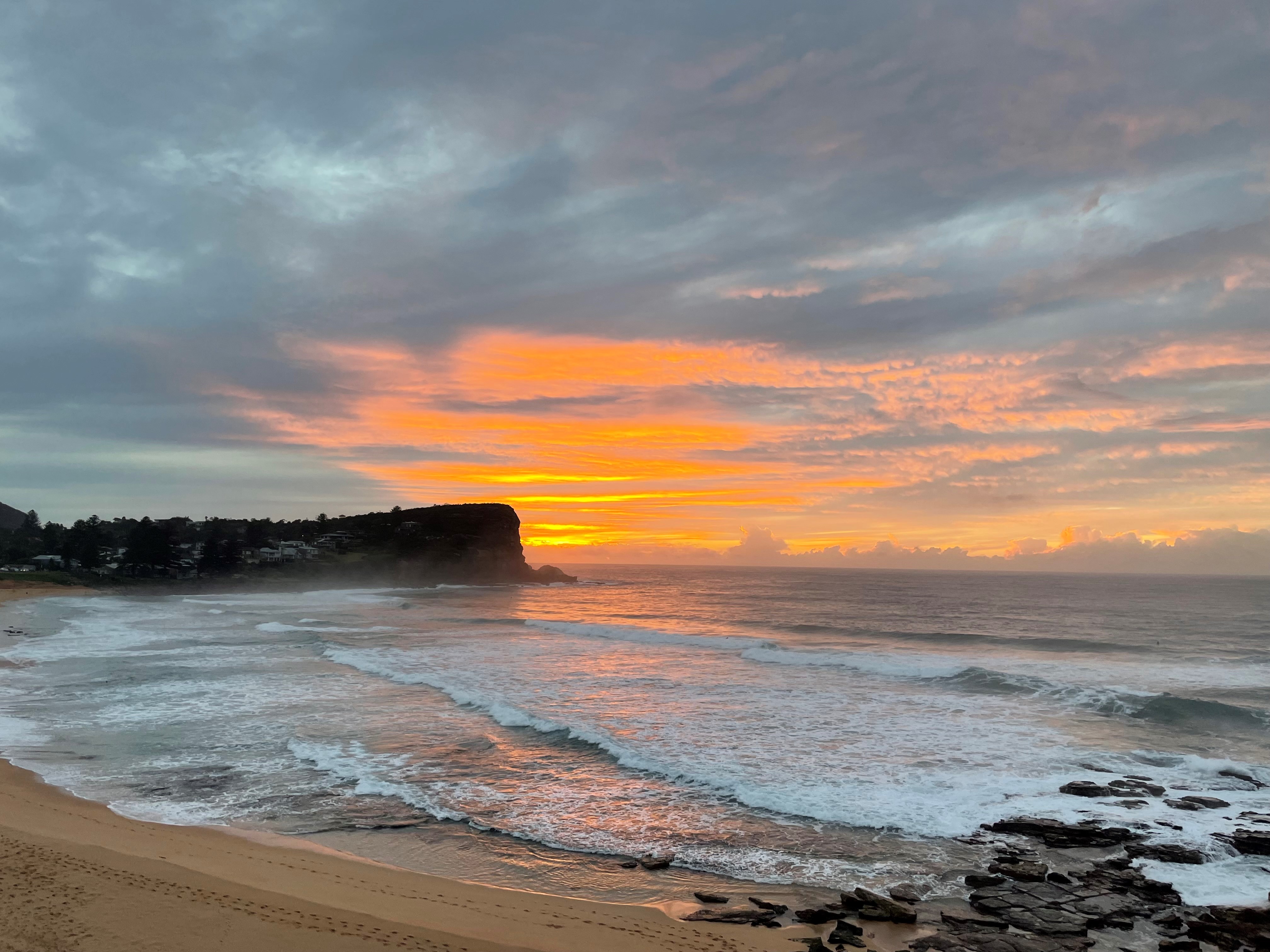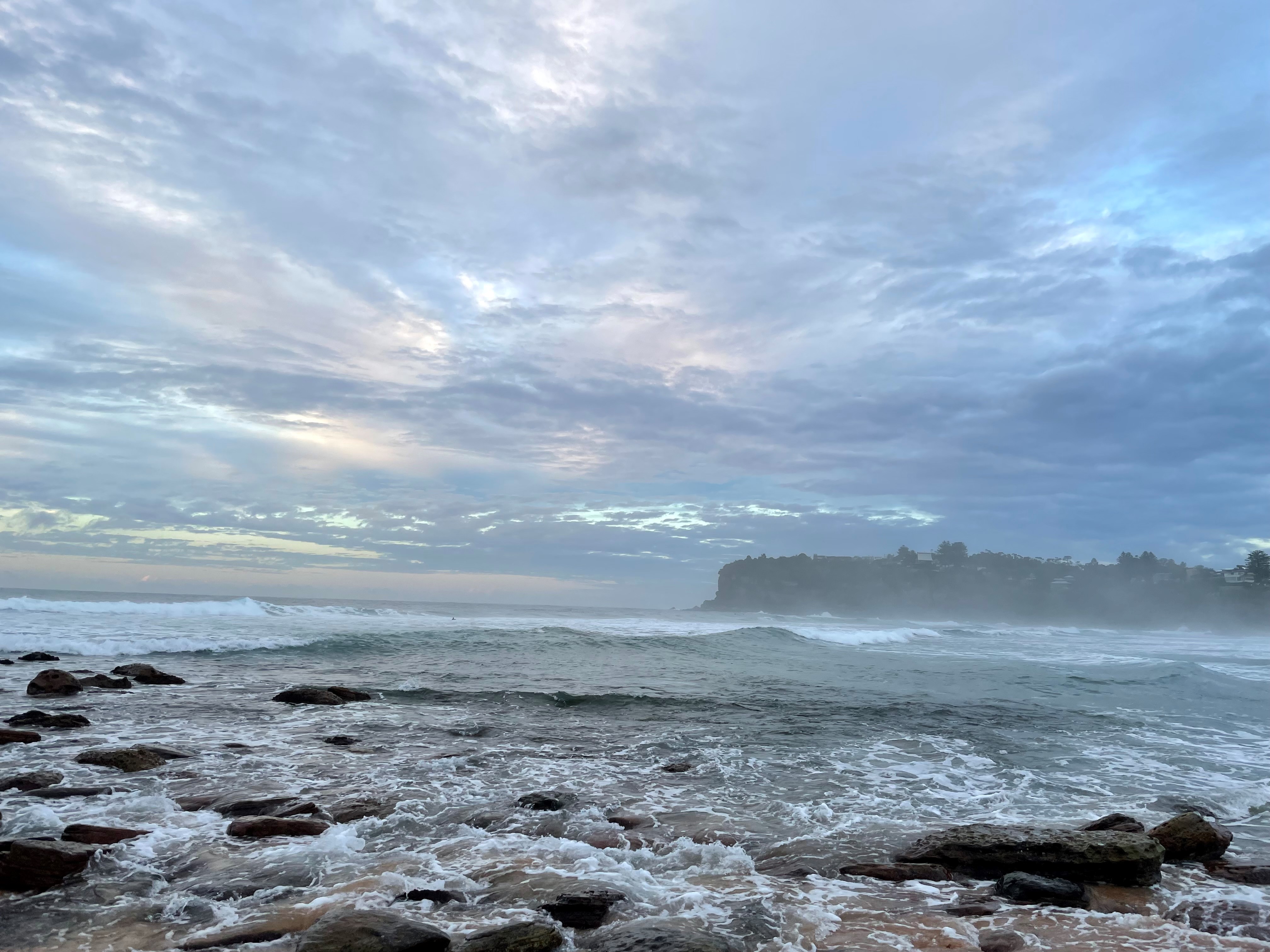 July 2nd, 2021: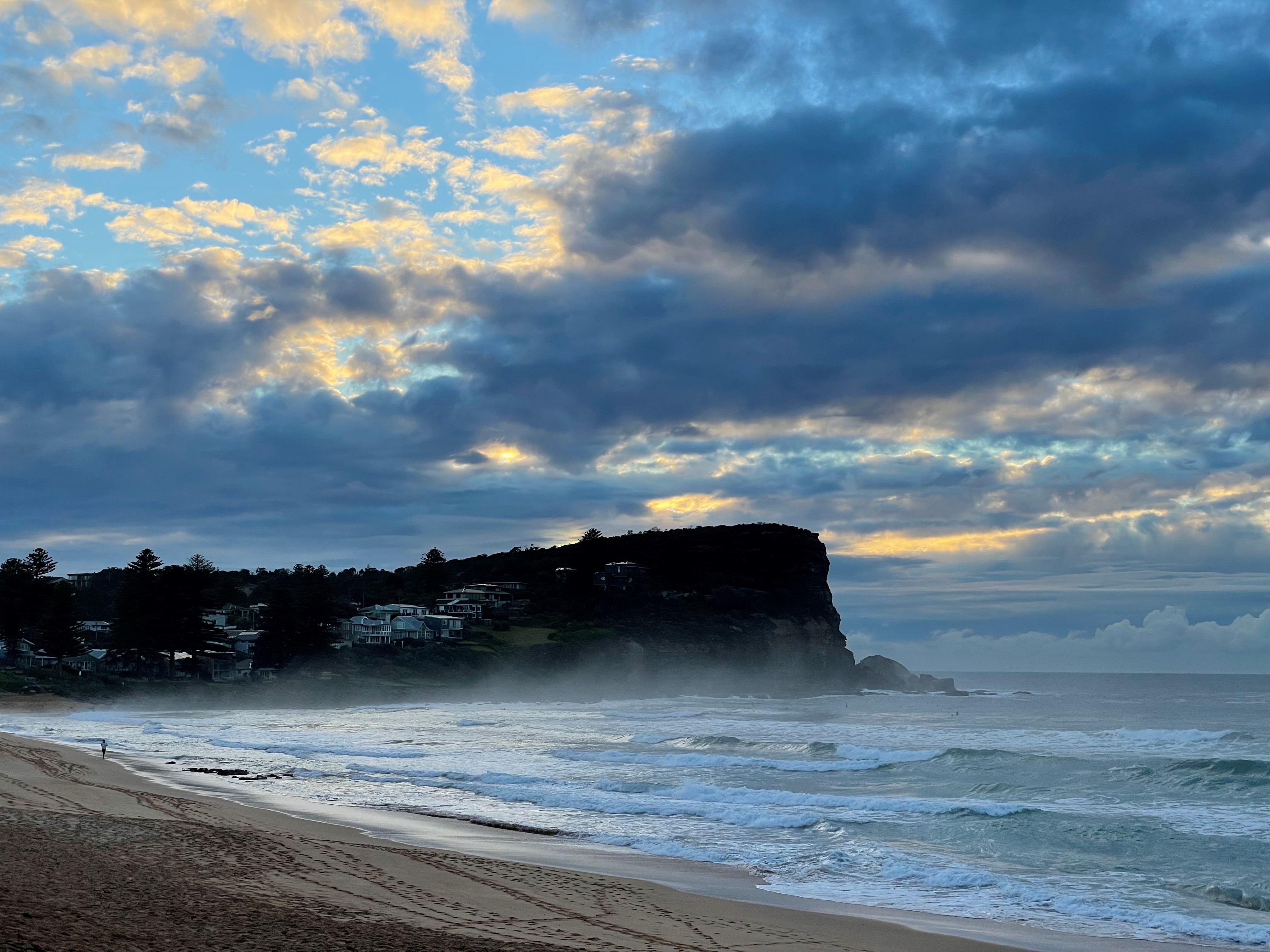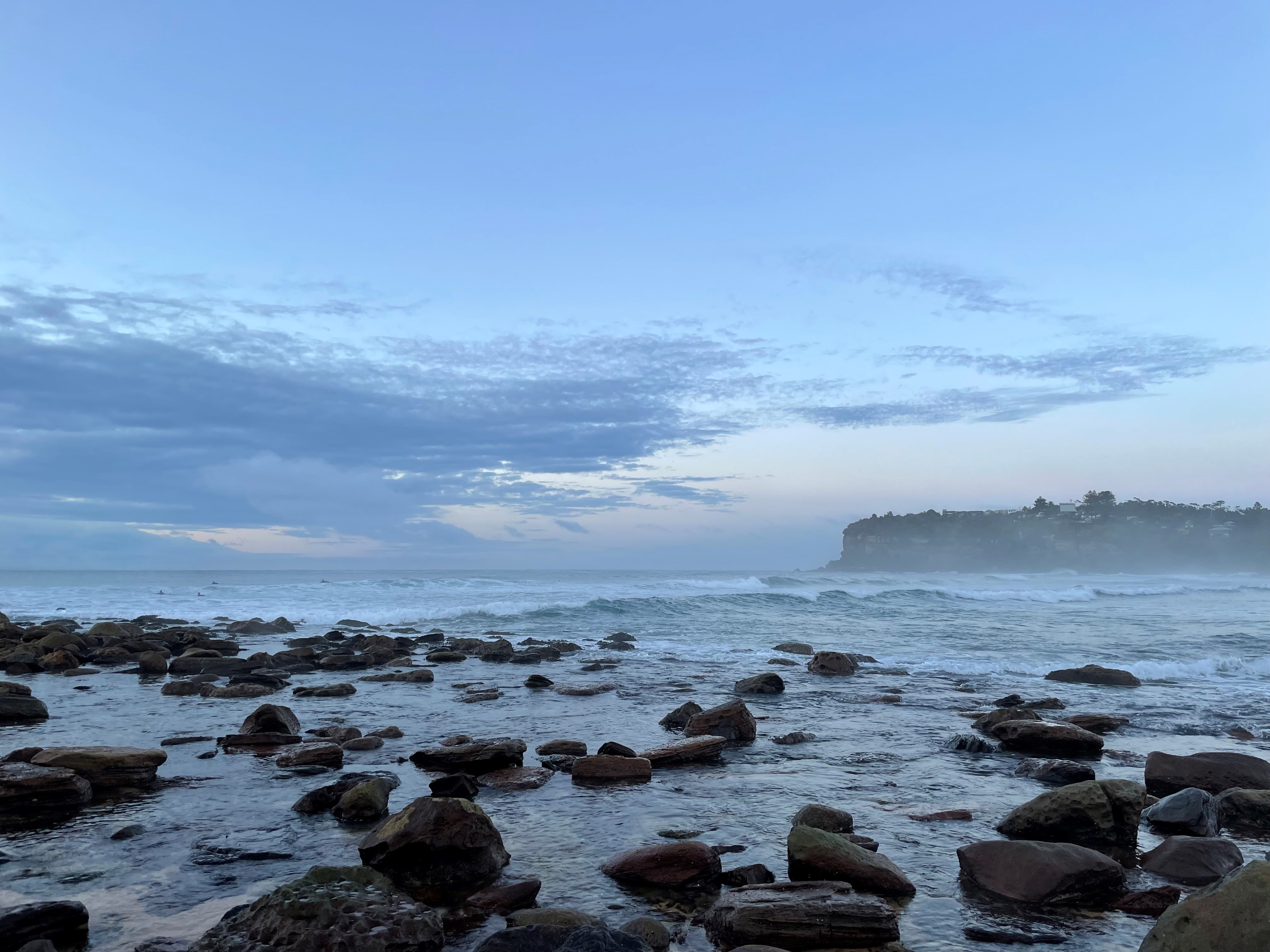 July 3rd, 2021: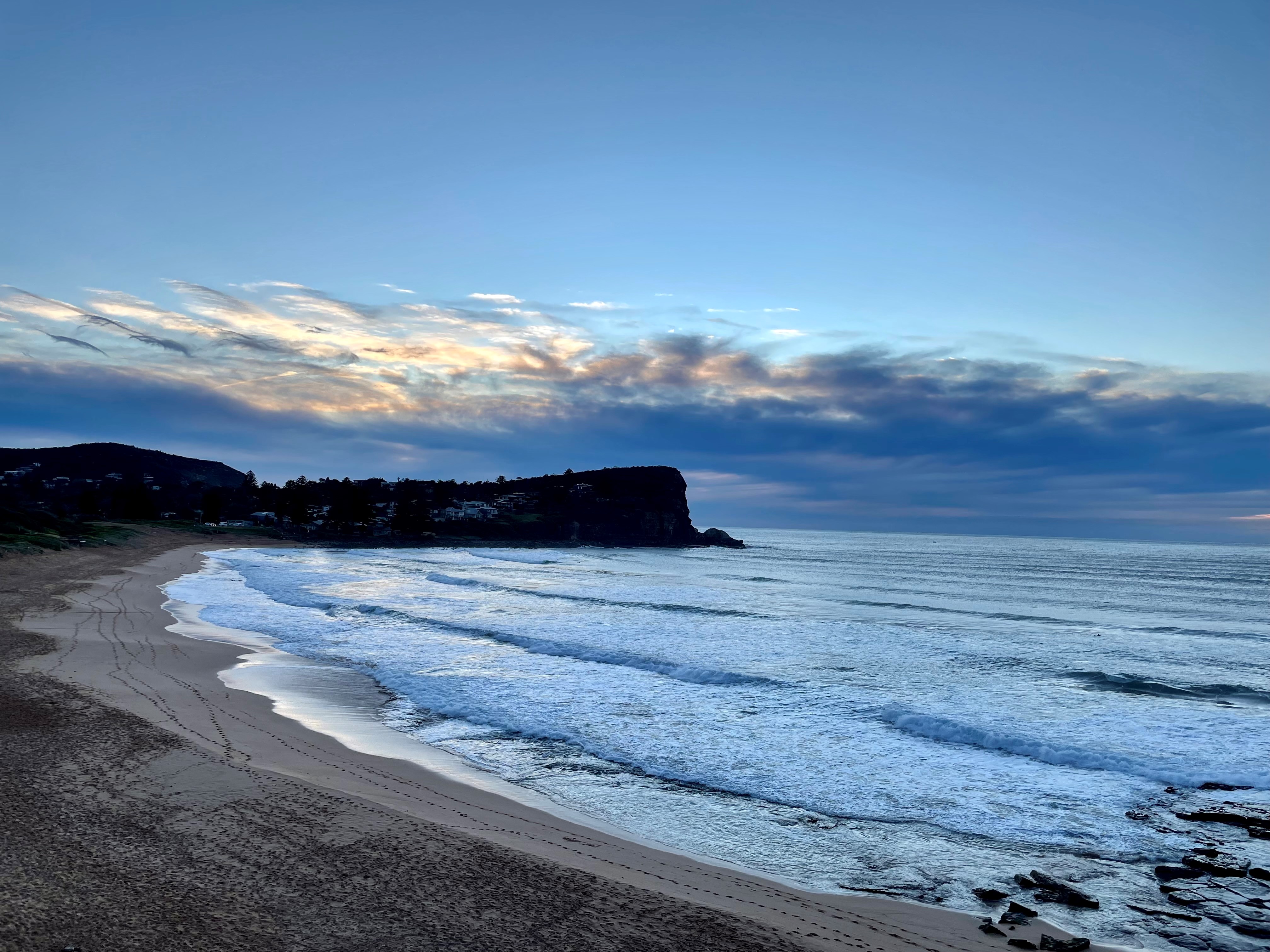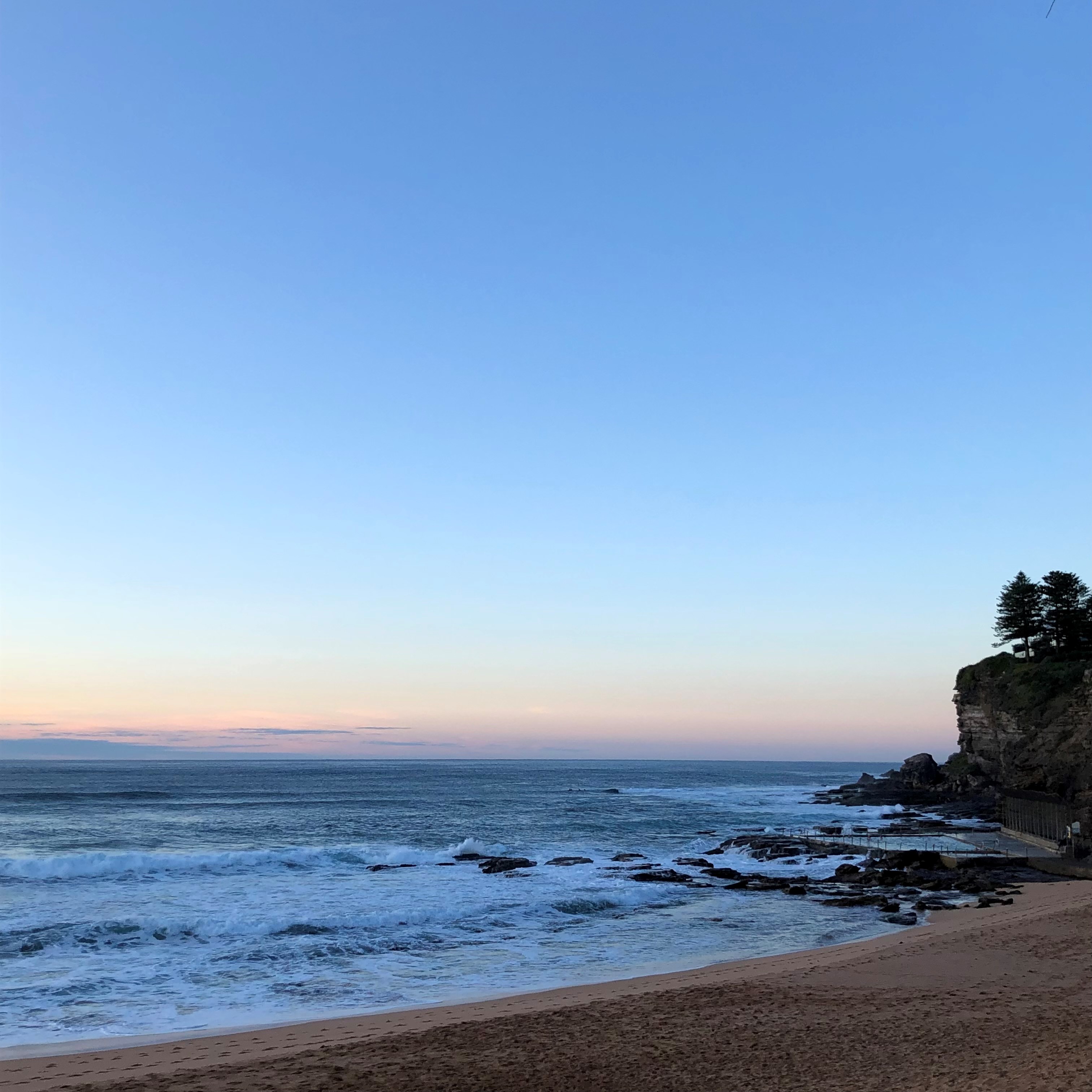 July 4th, 2021: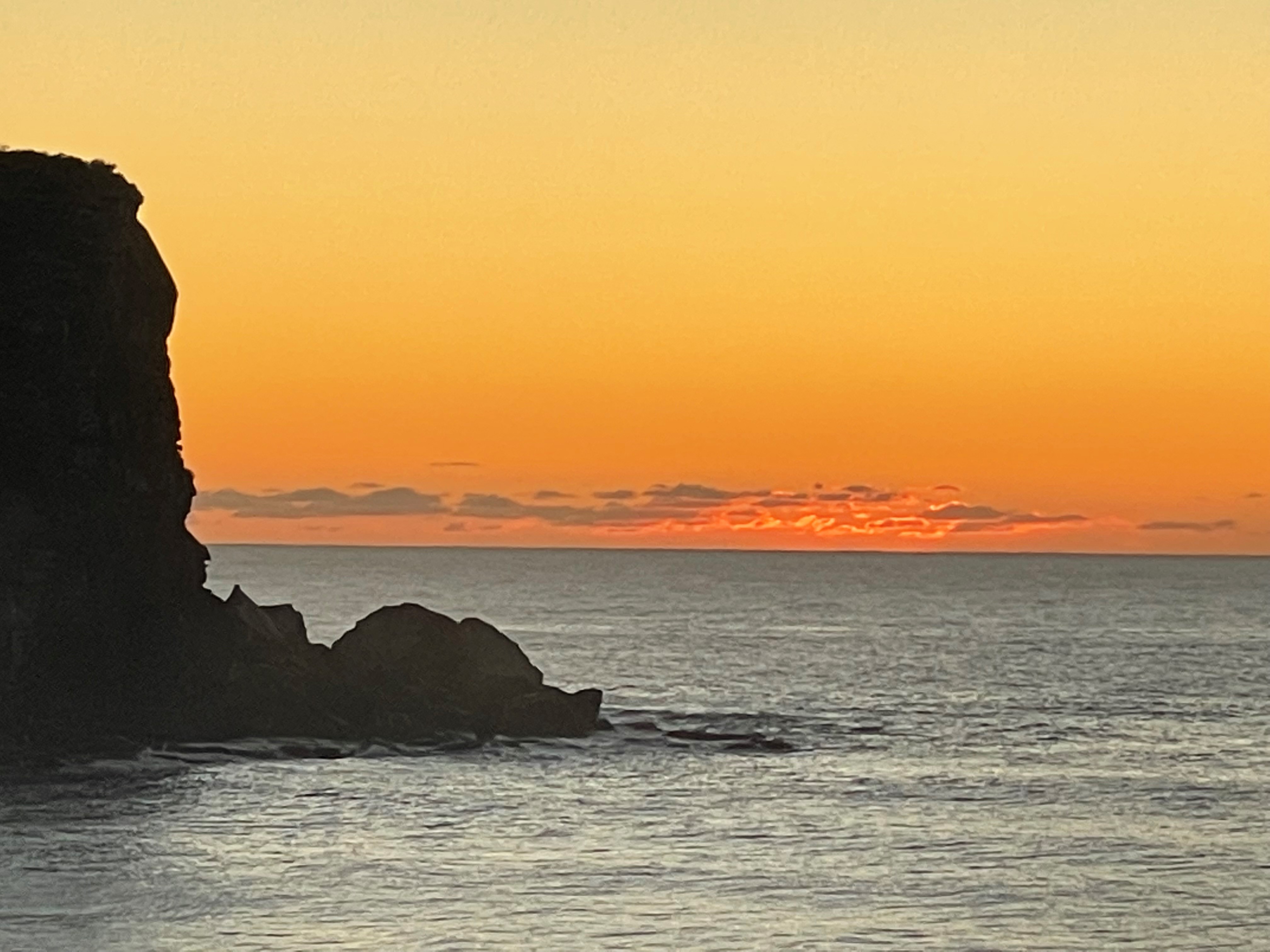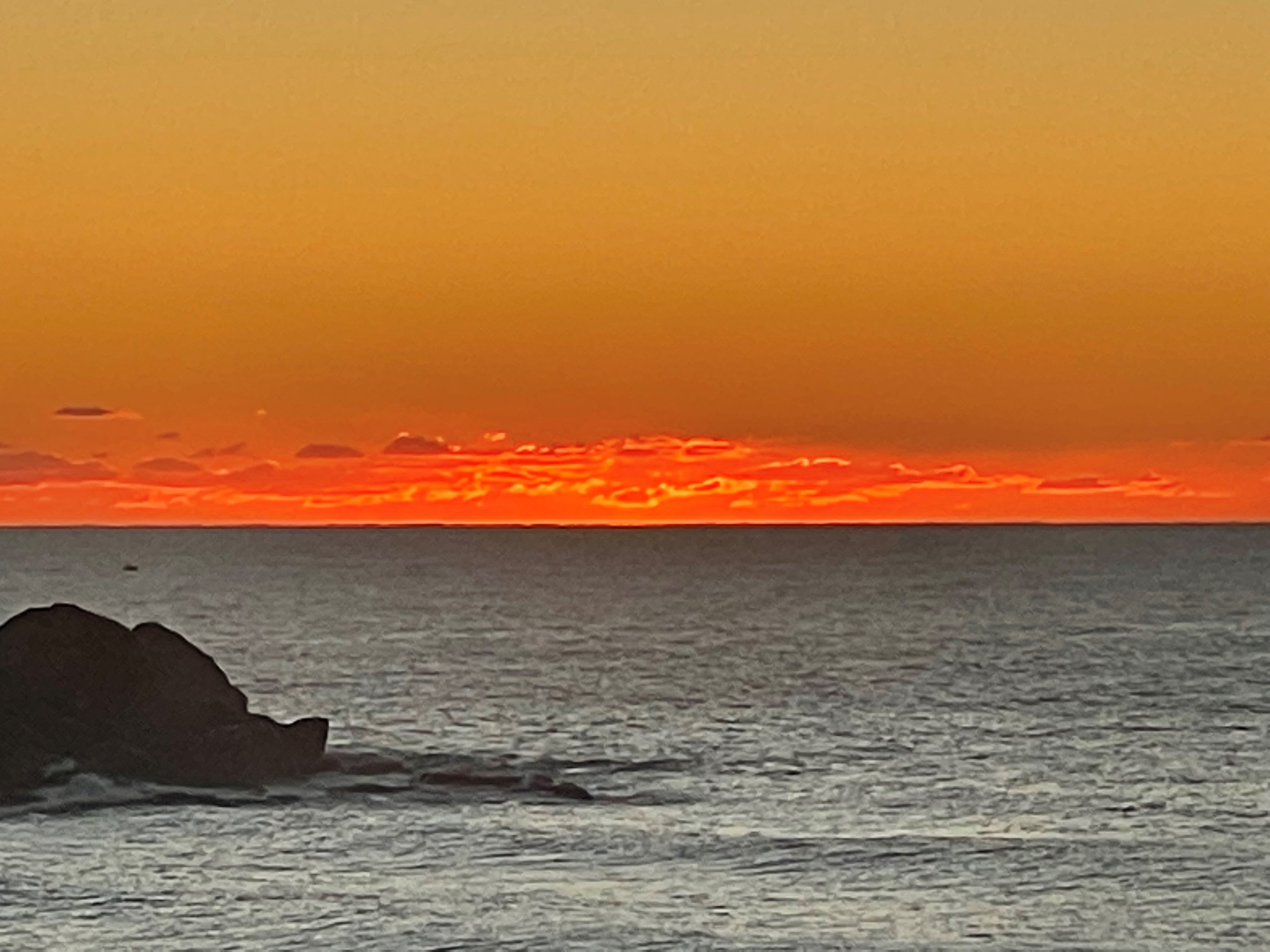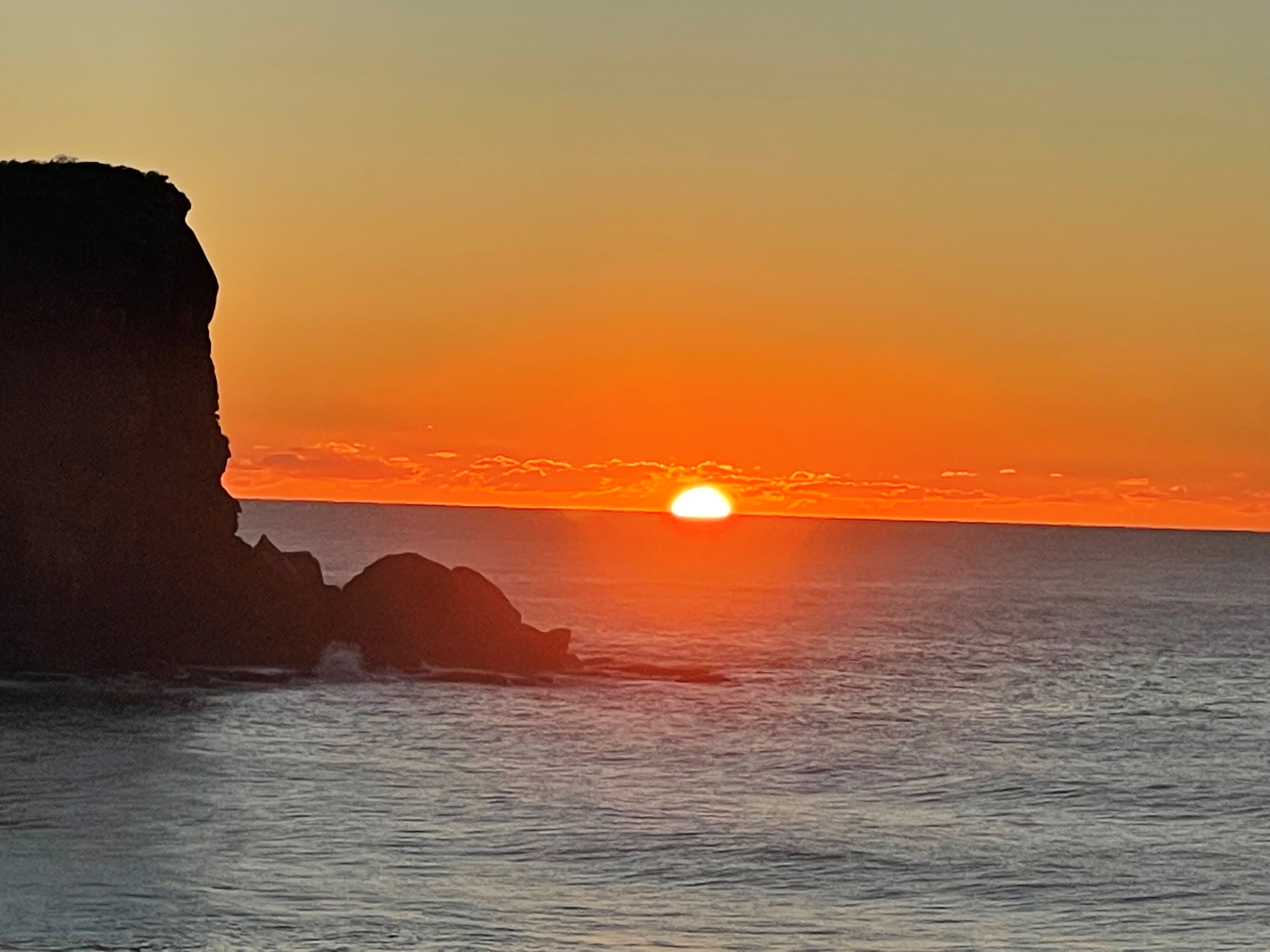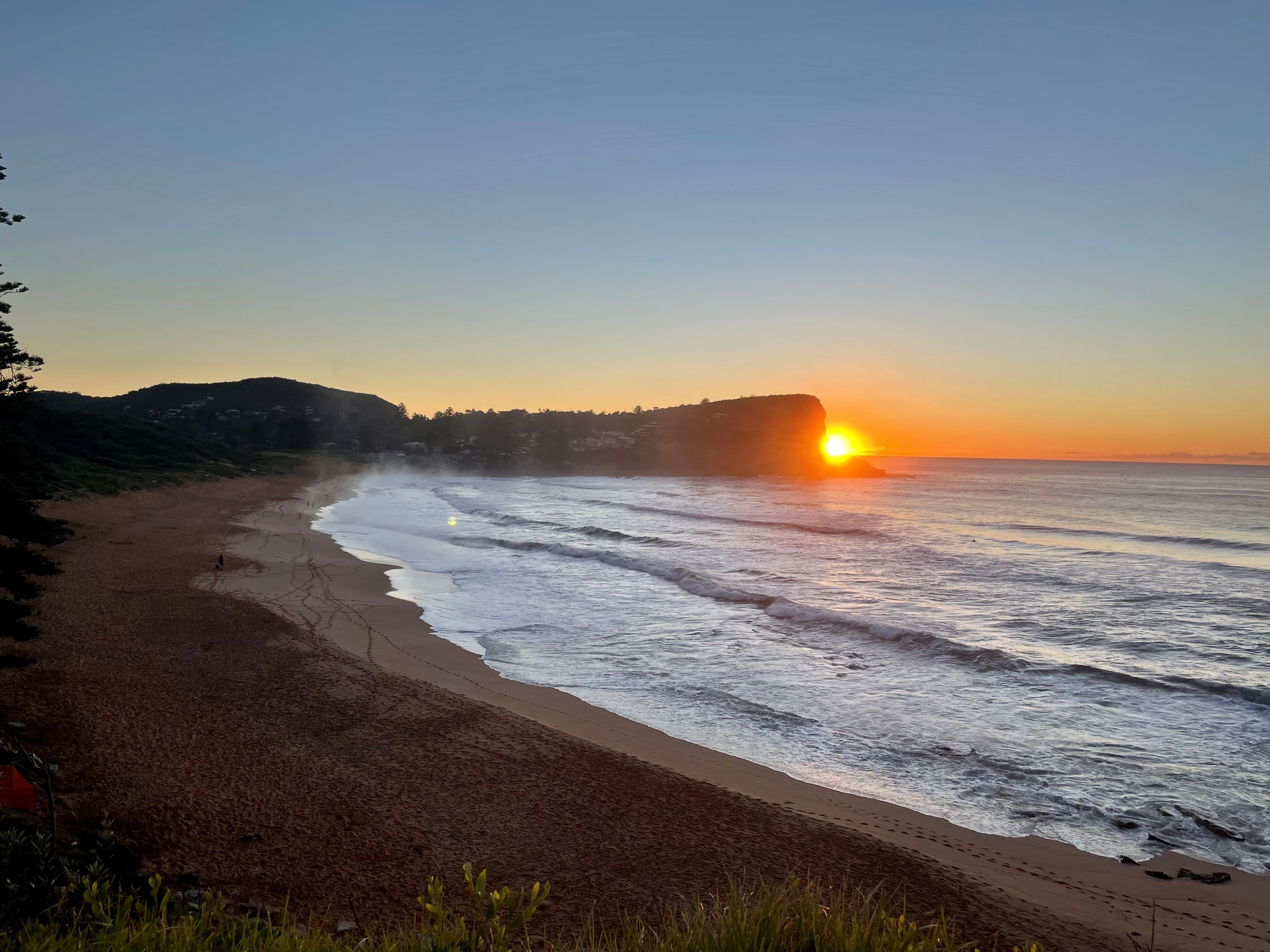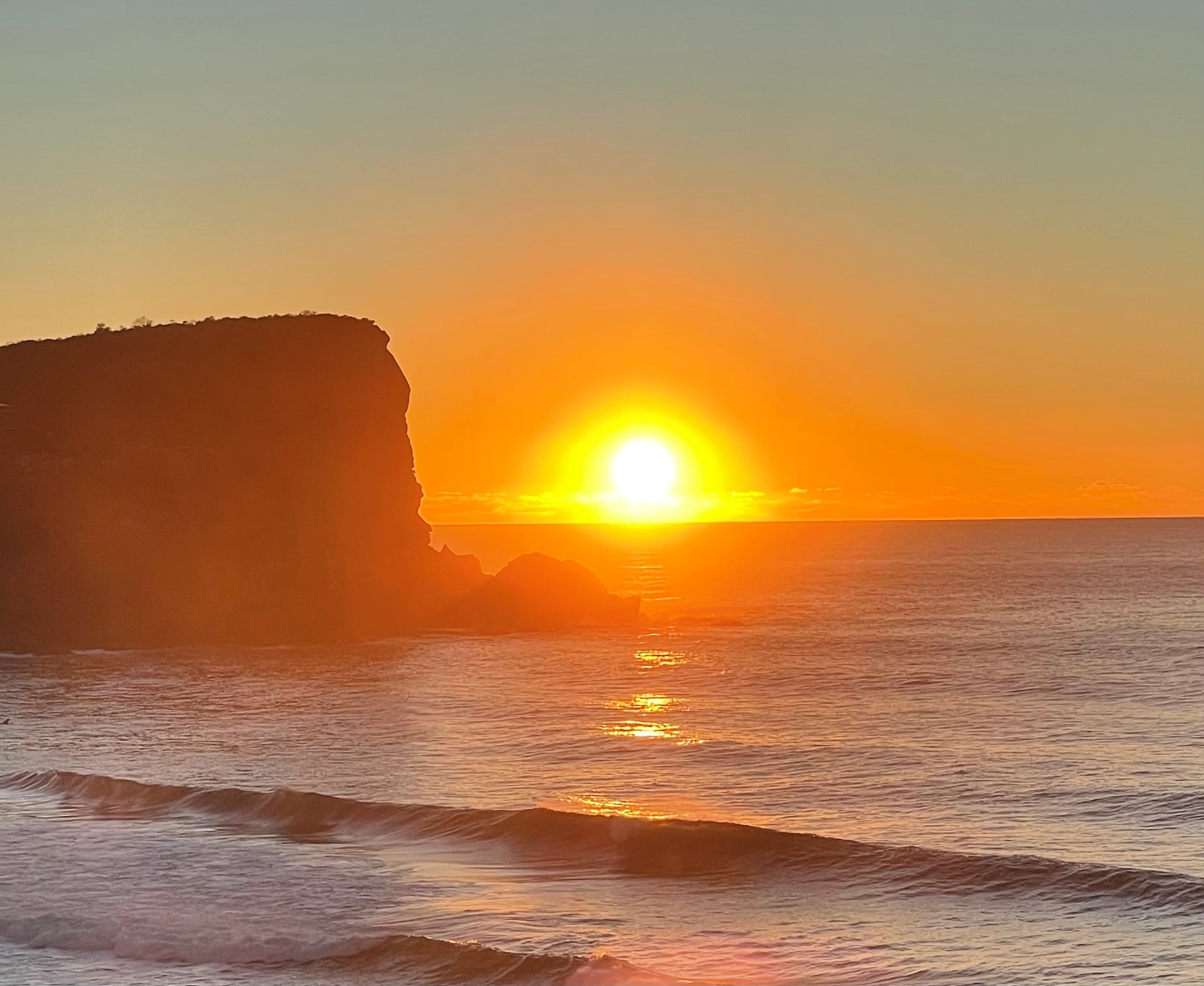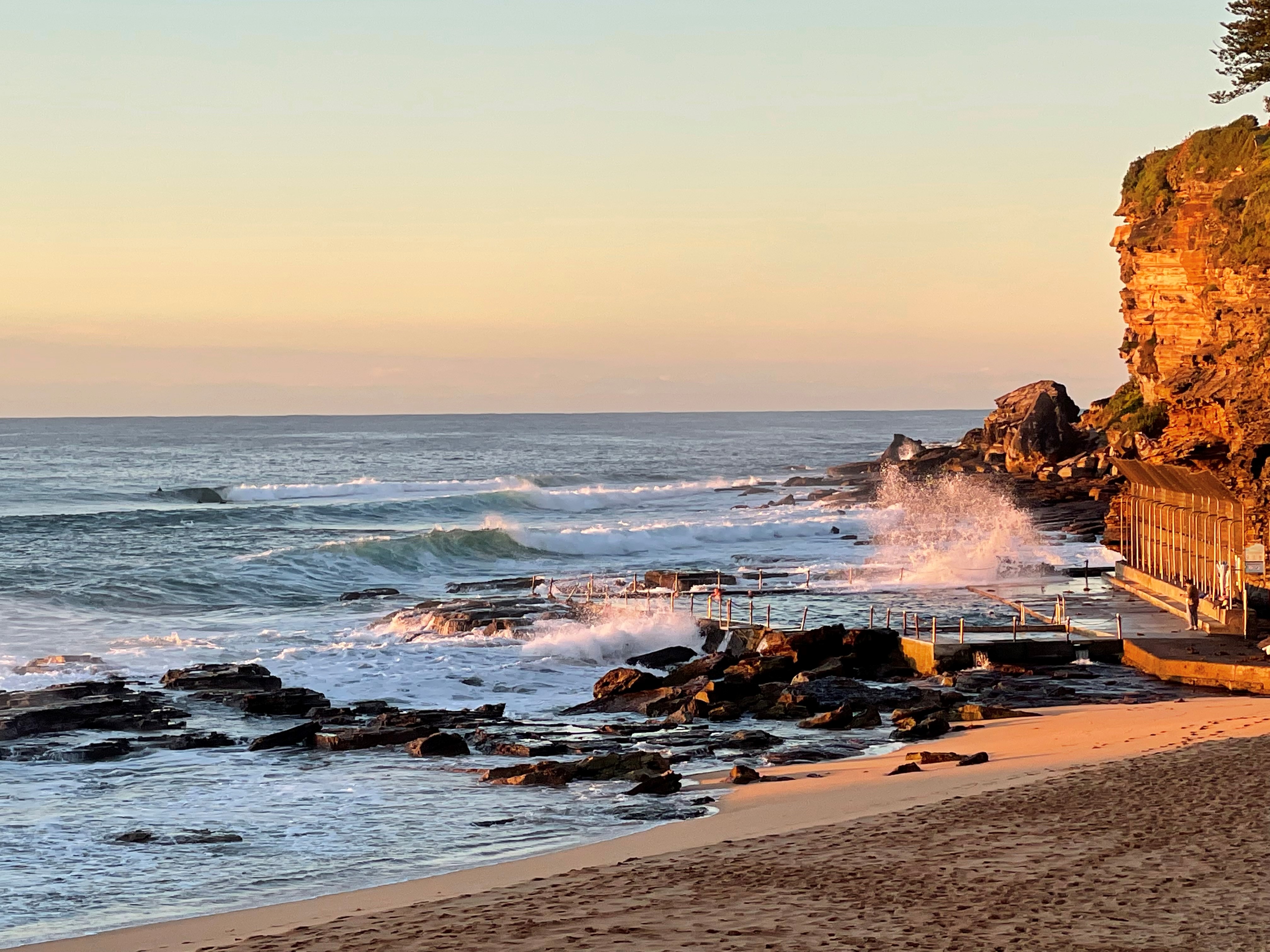 July 5th, 2021: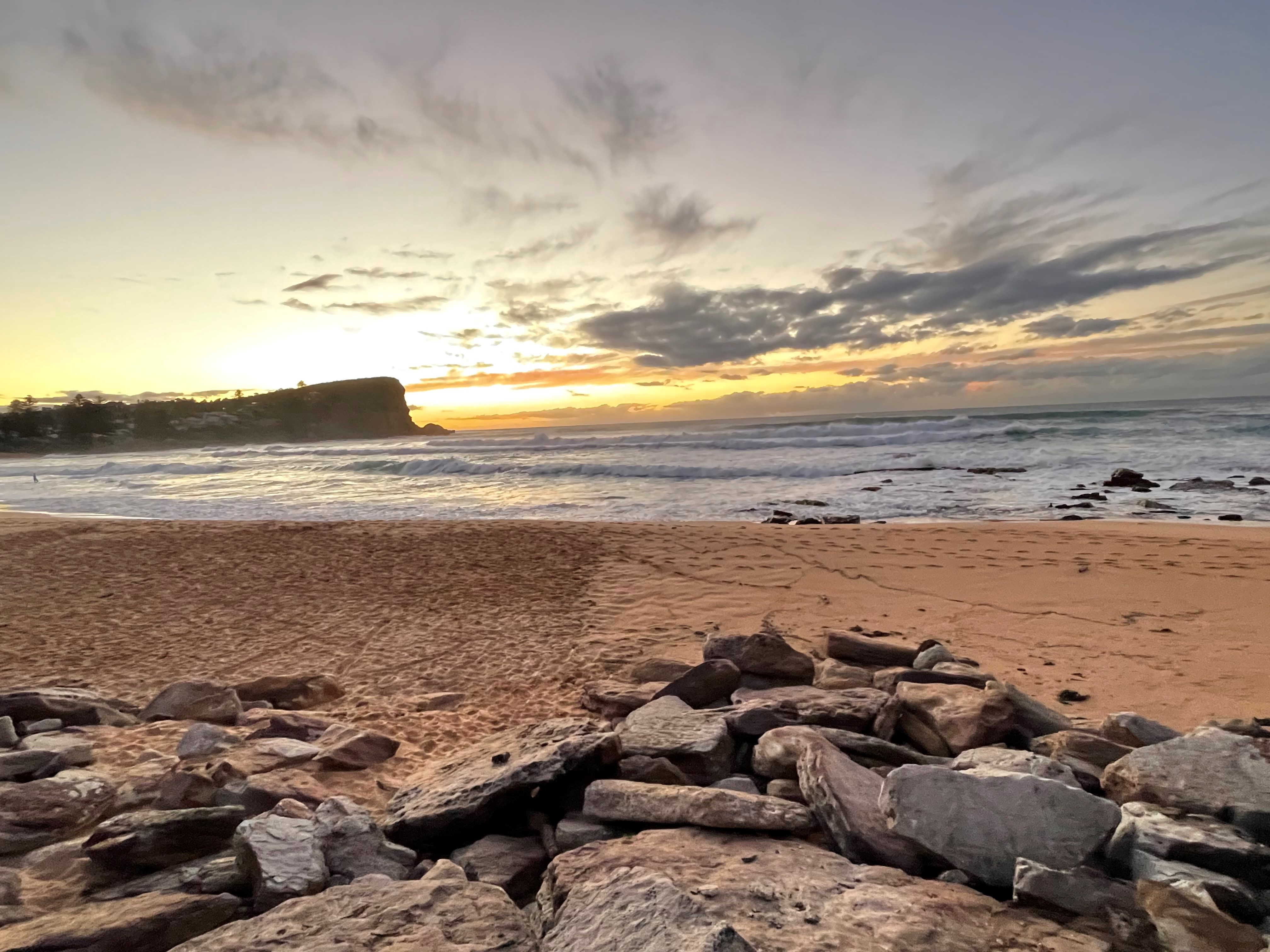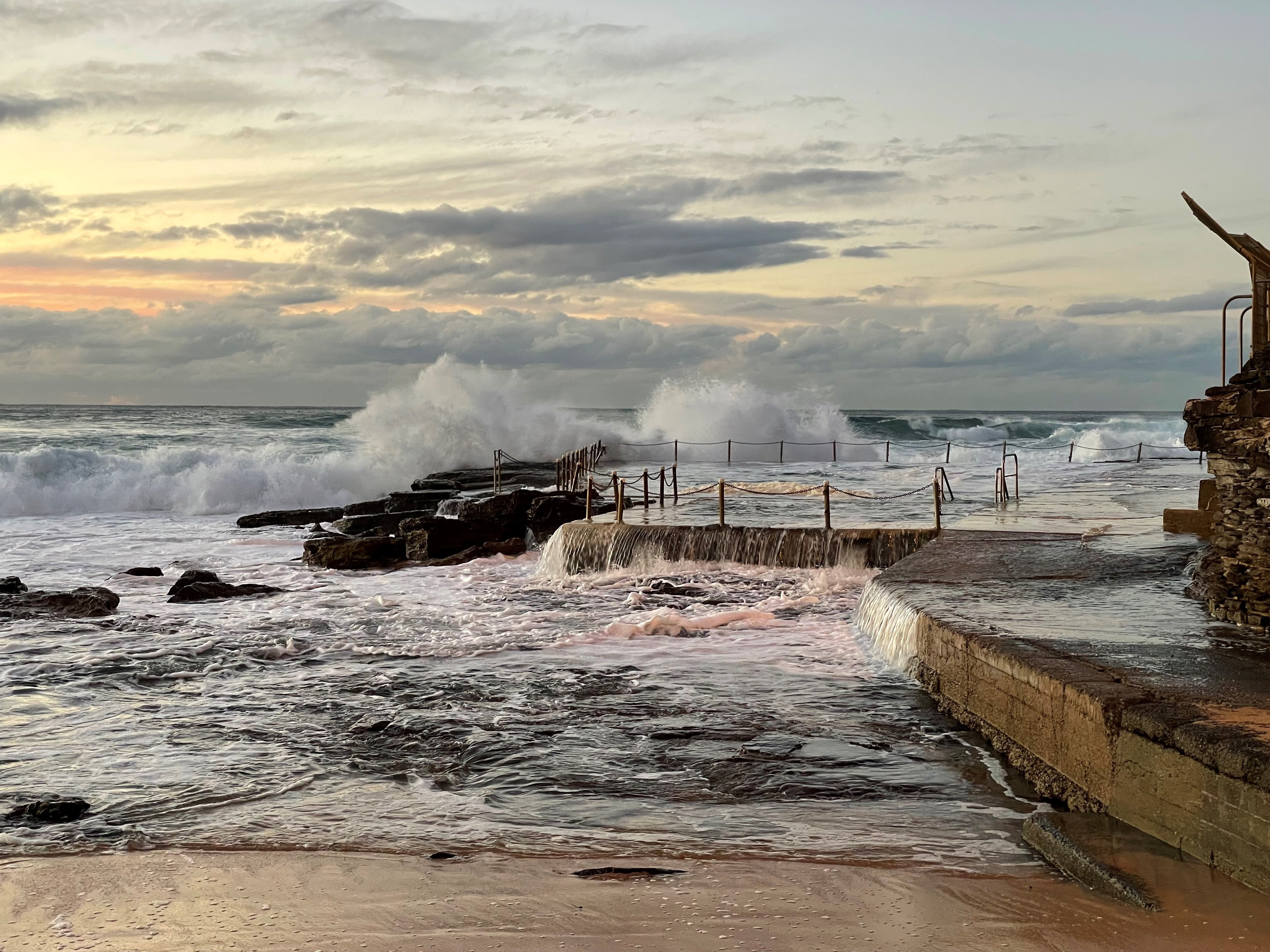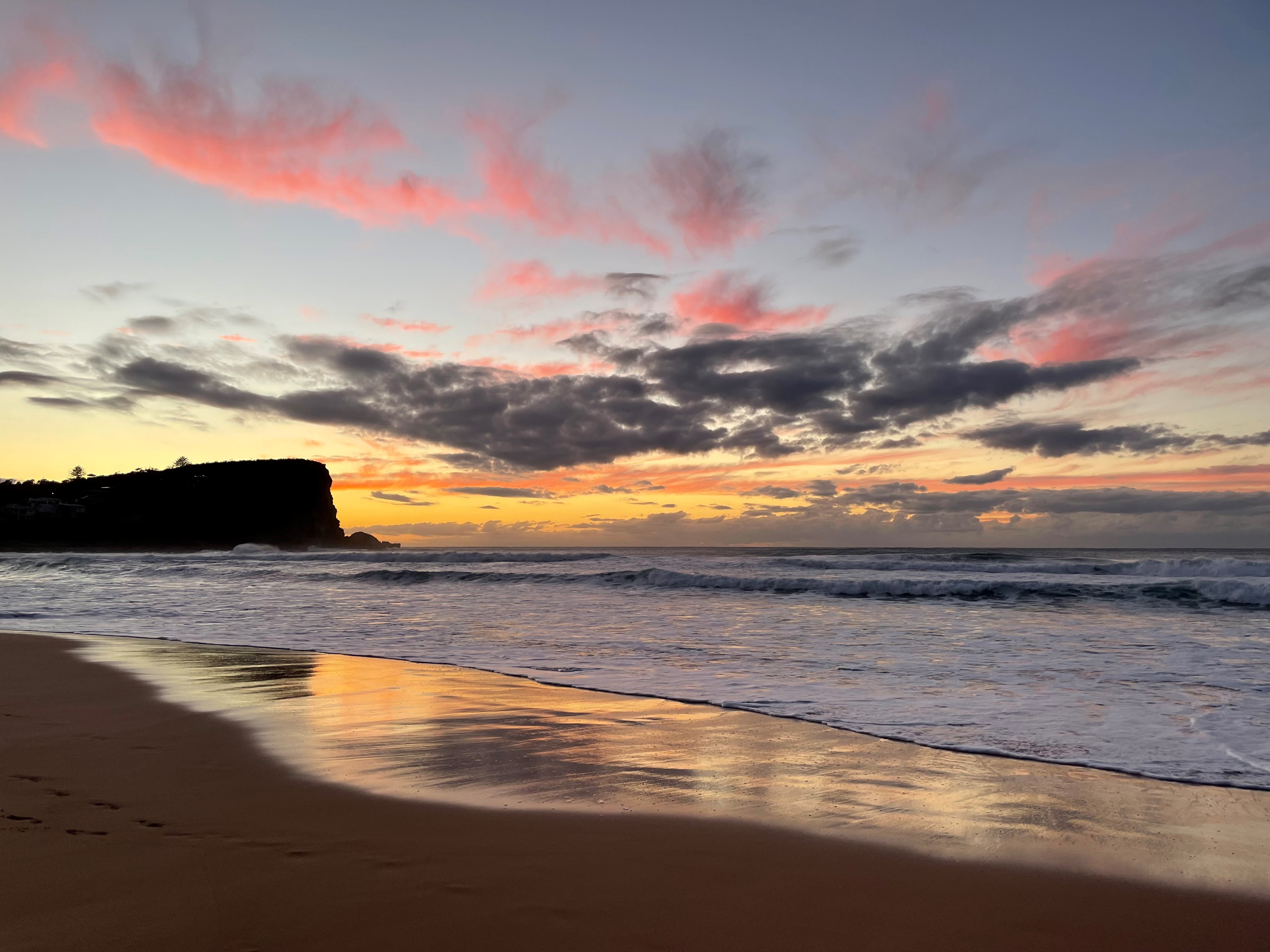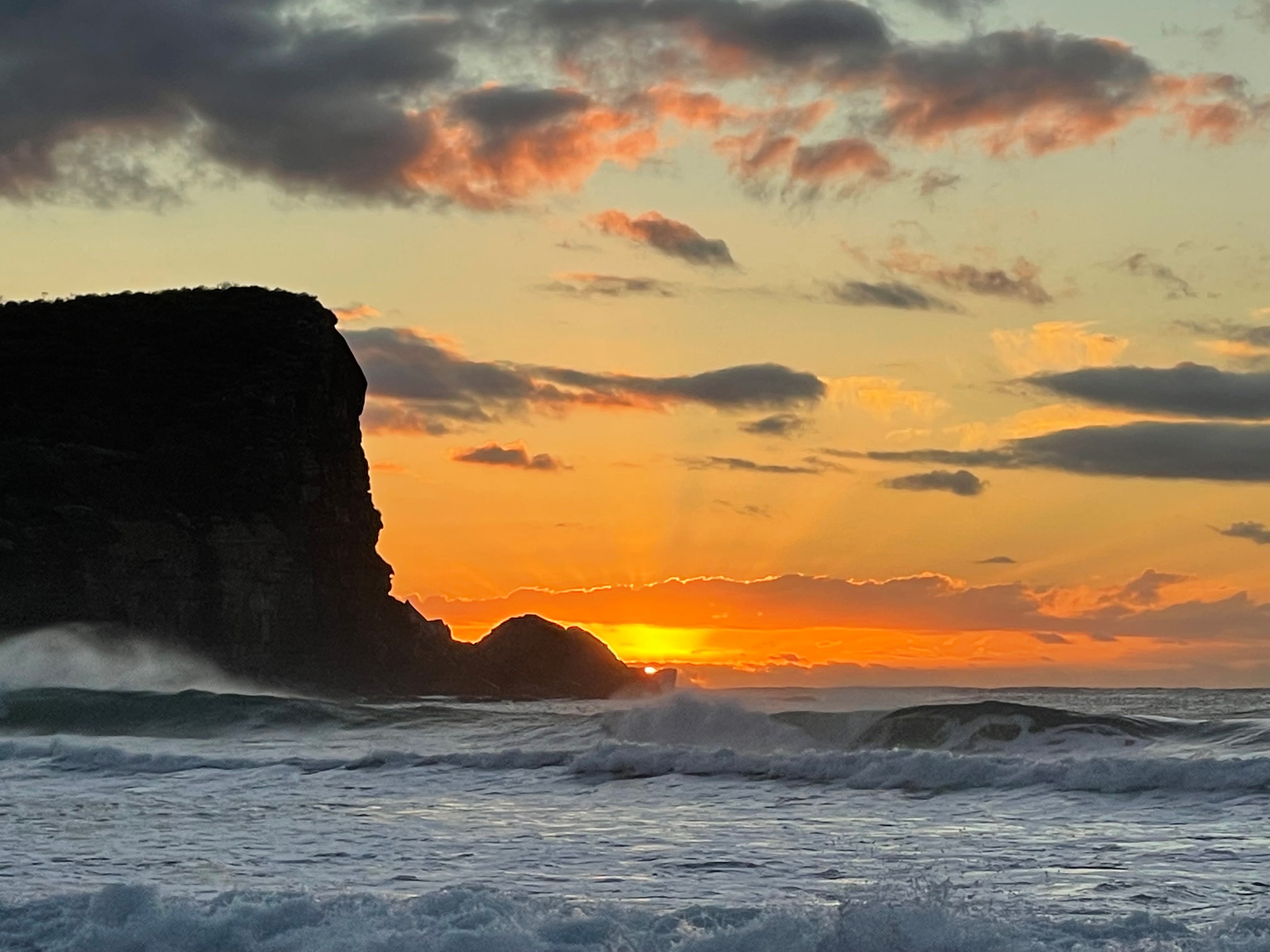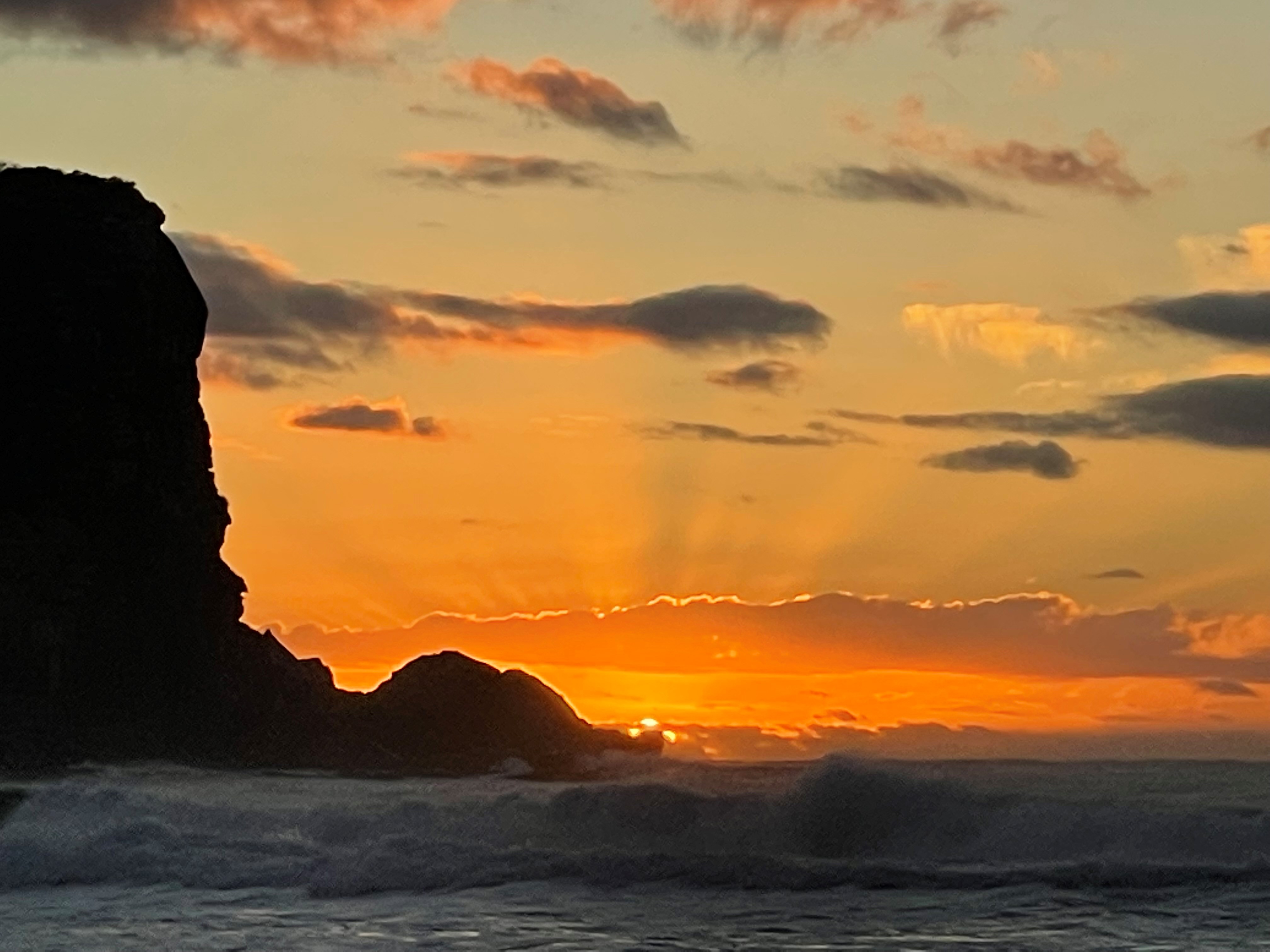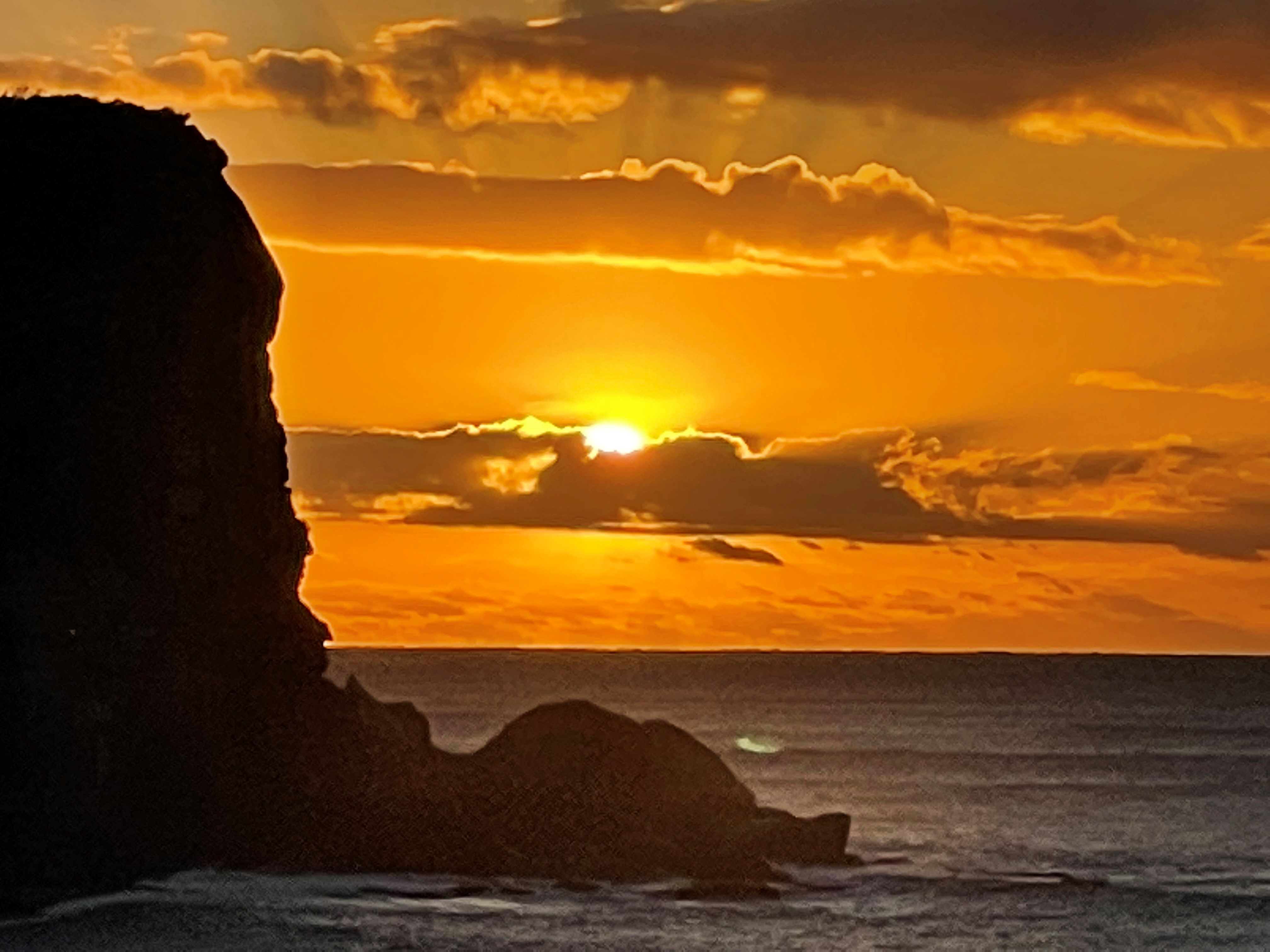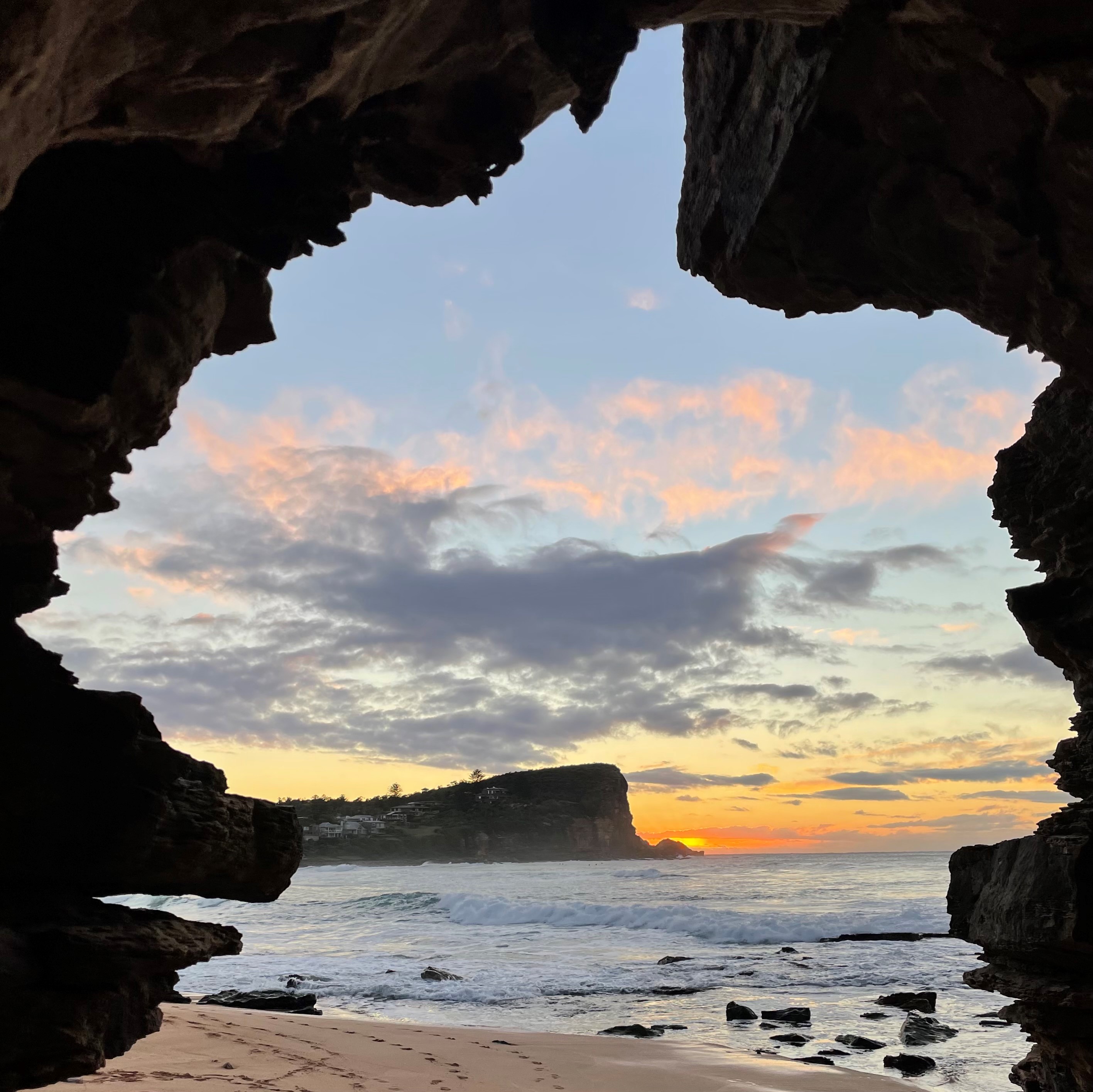 July 6th, 2021: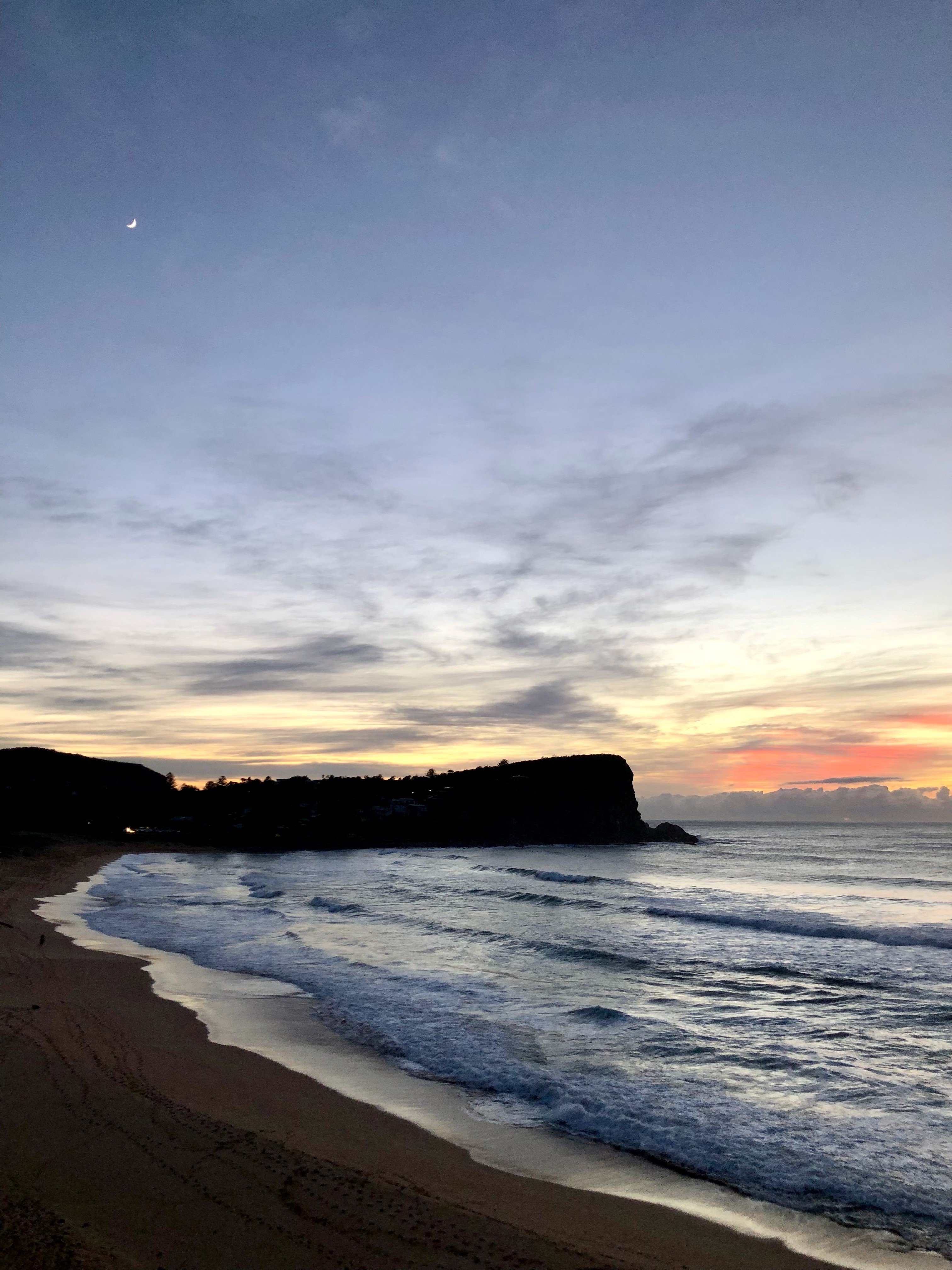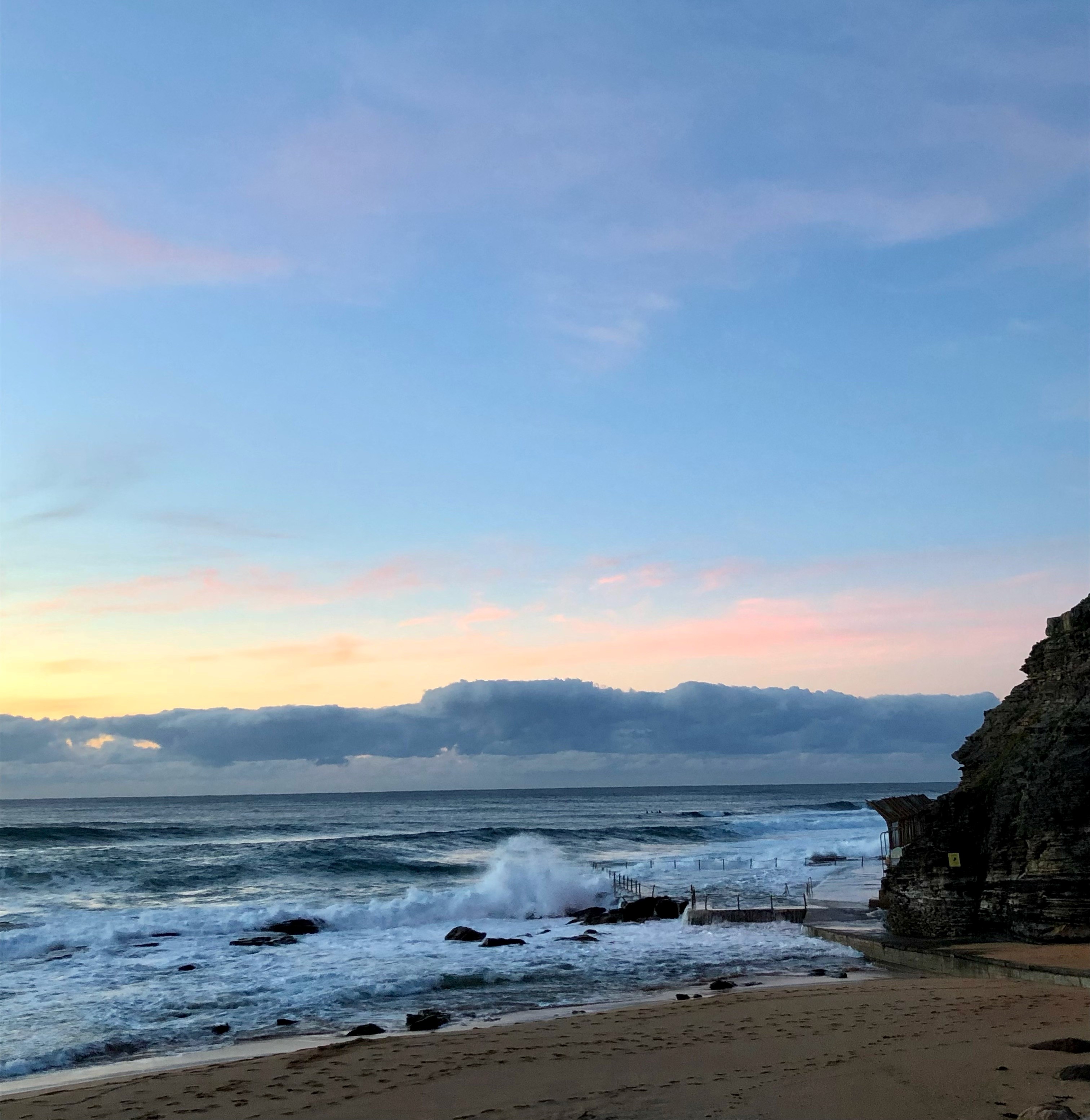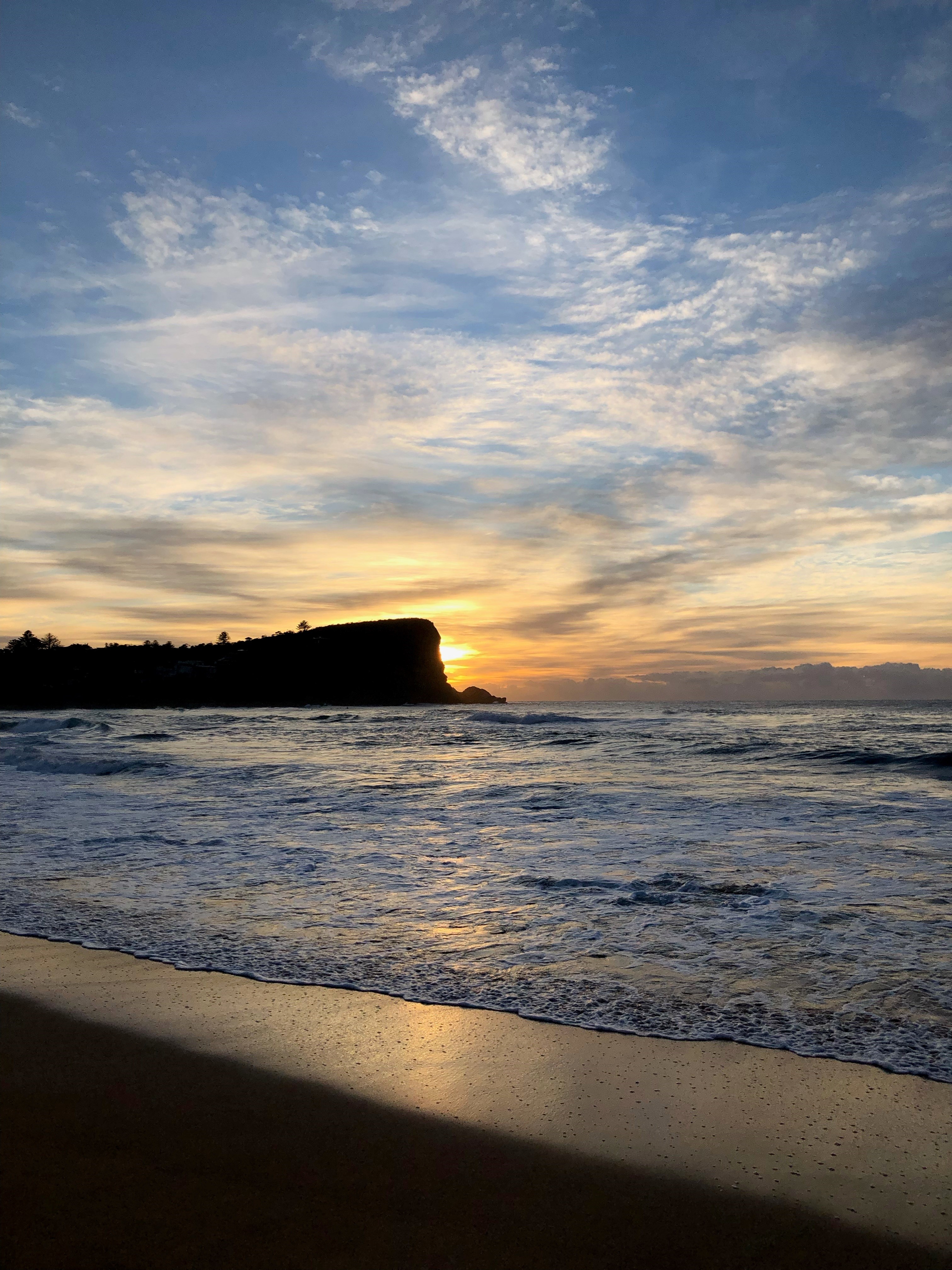 July 7th, 2021: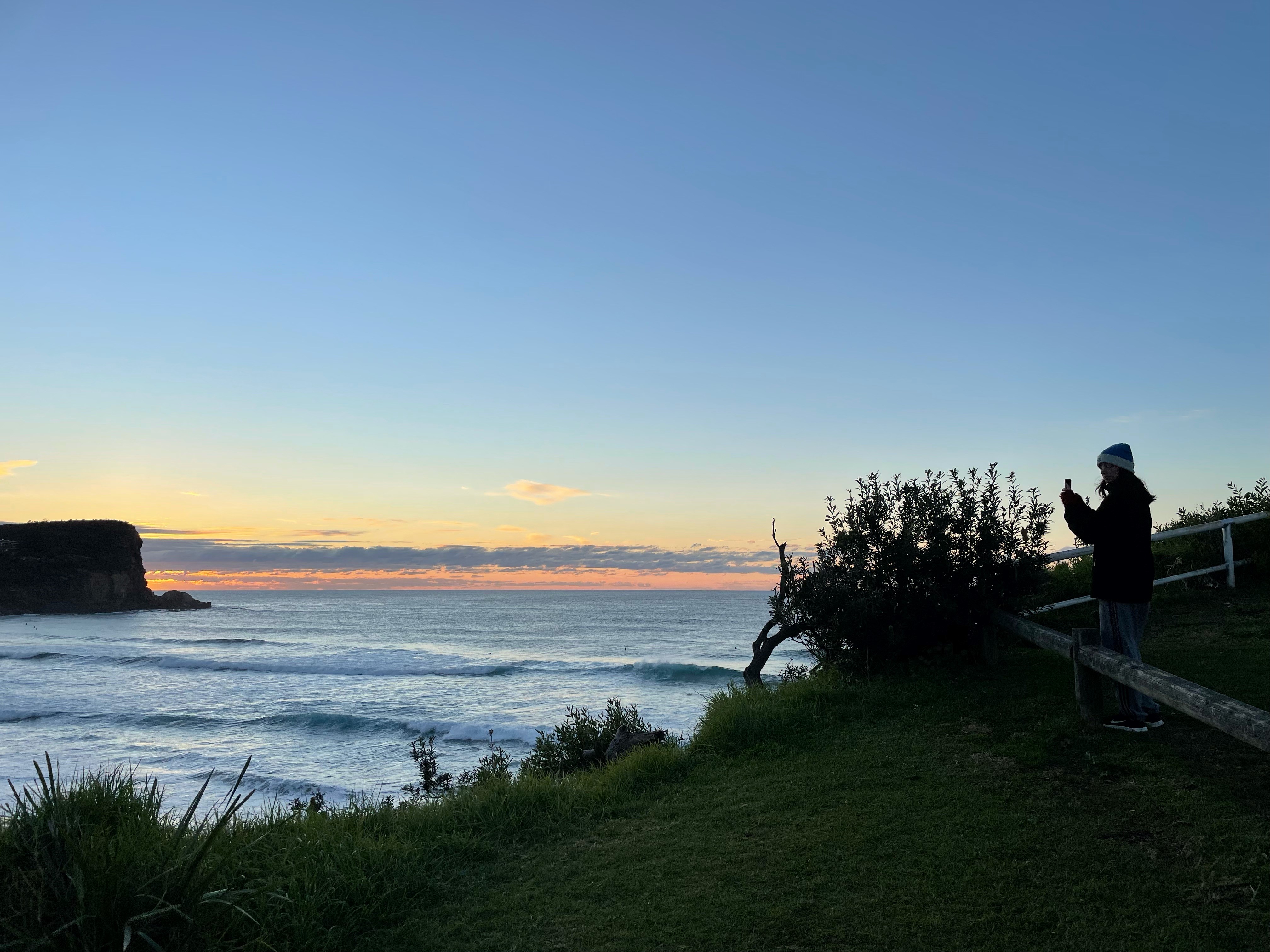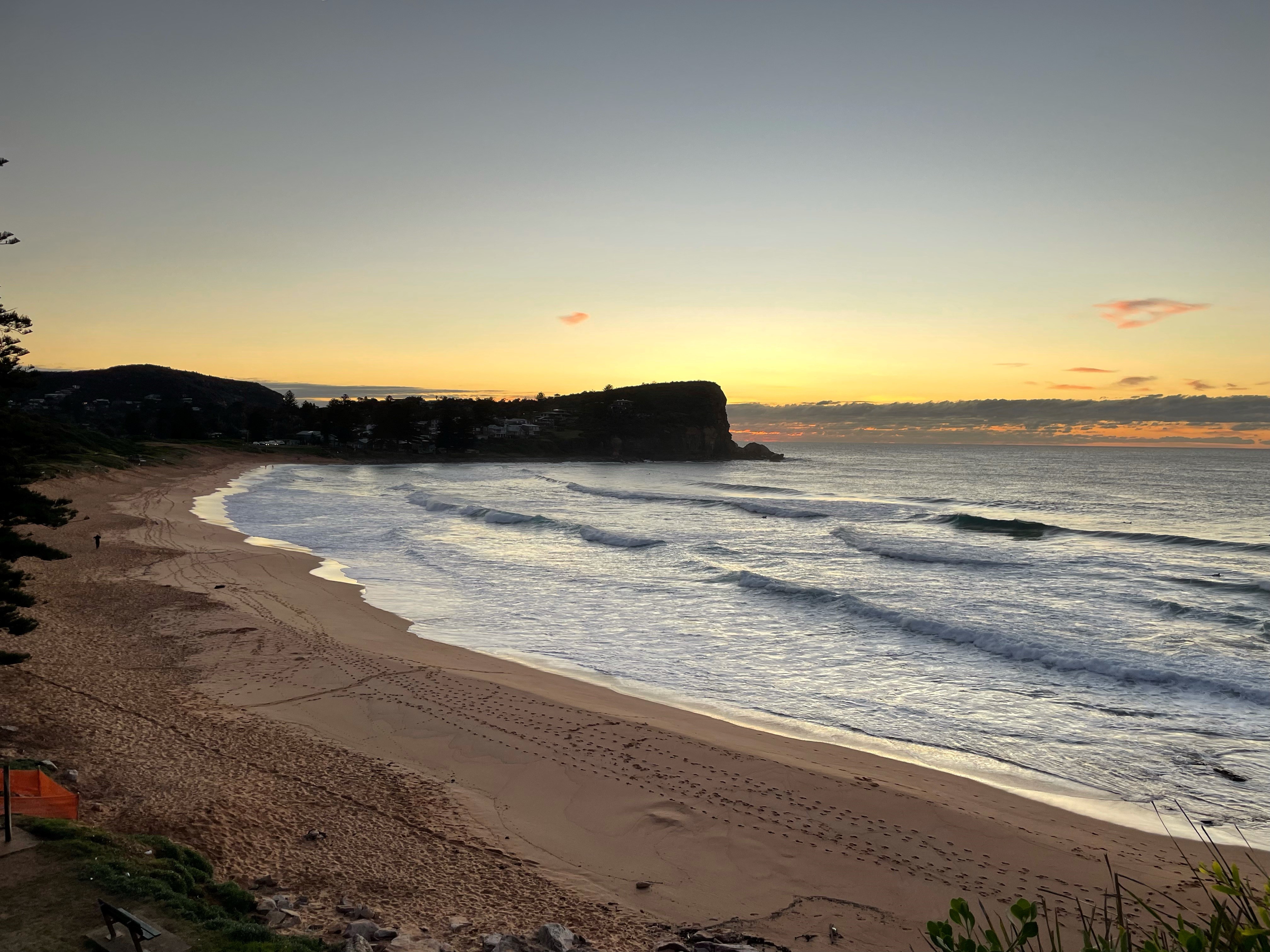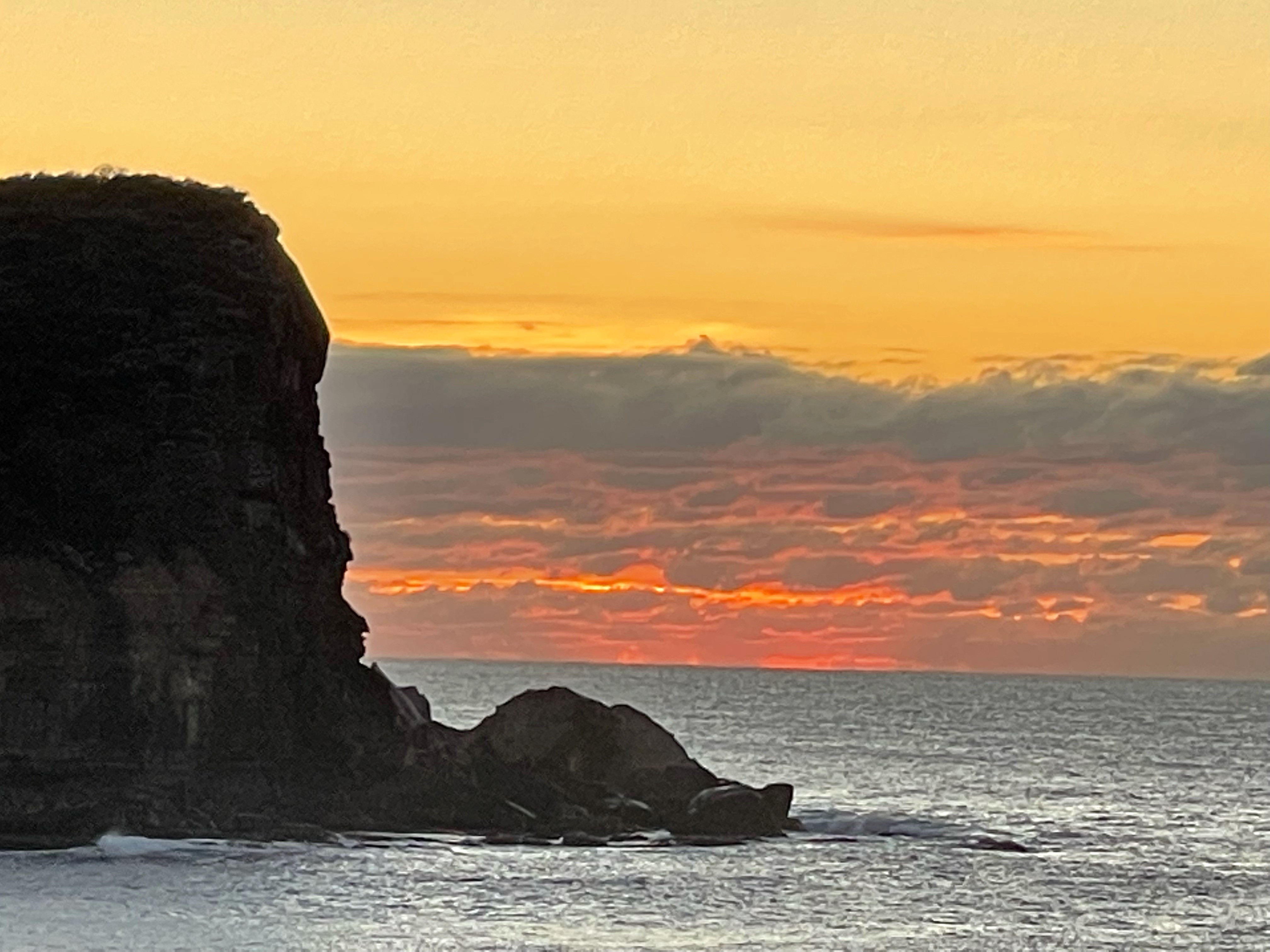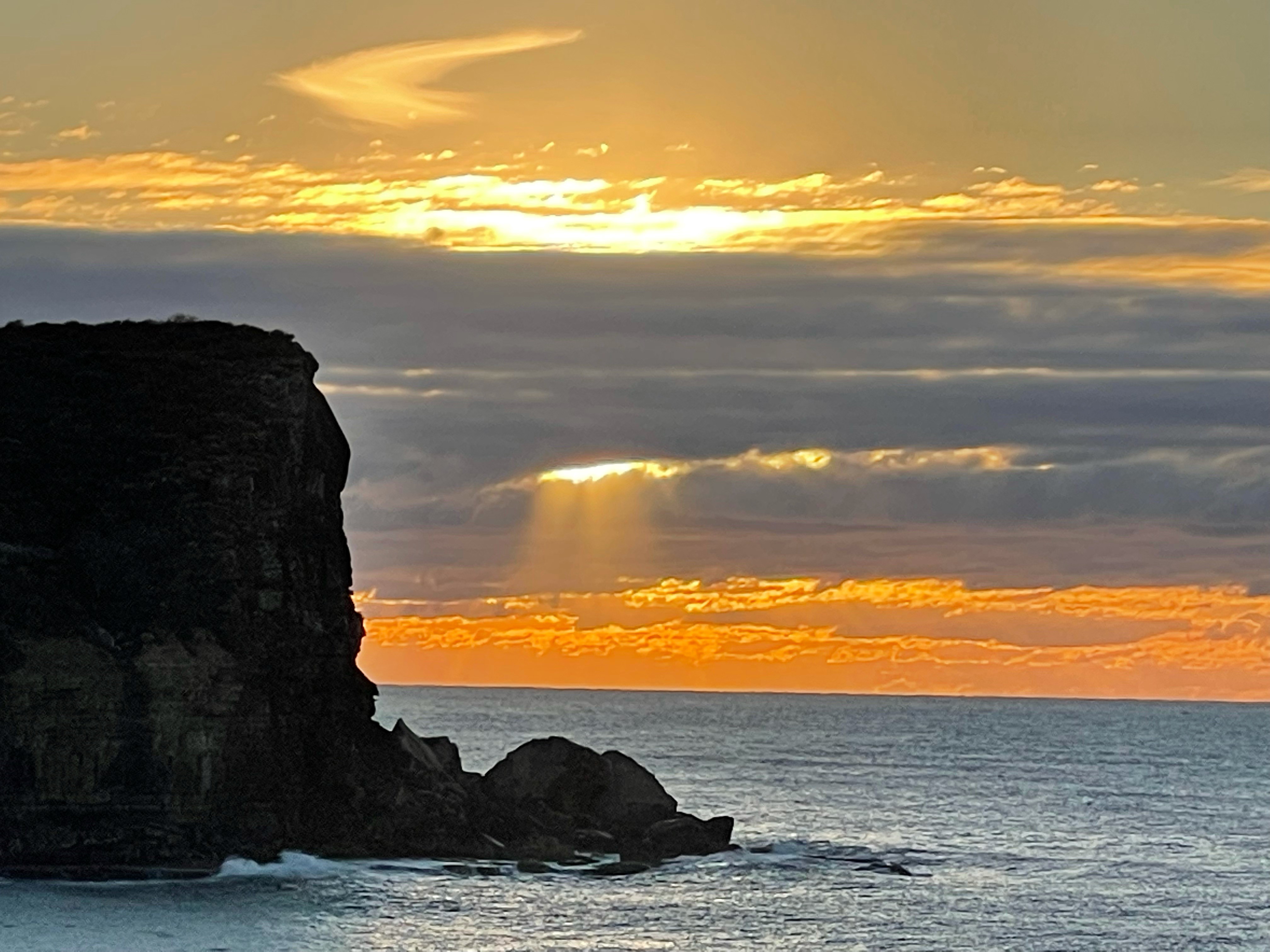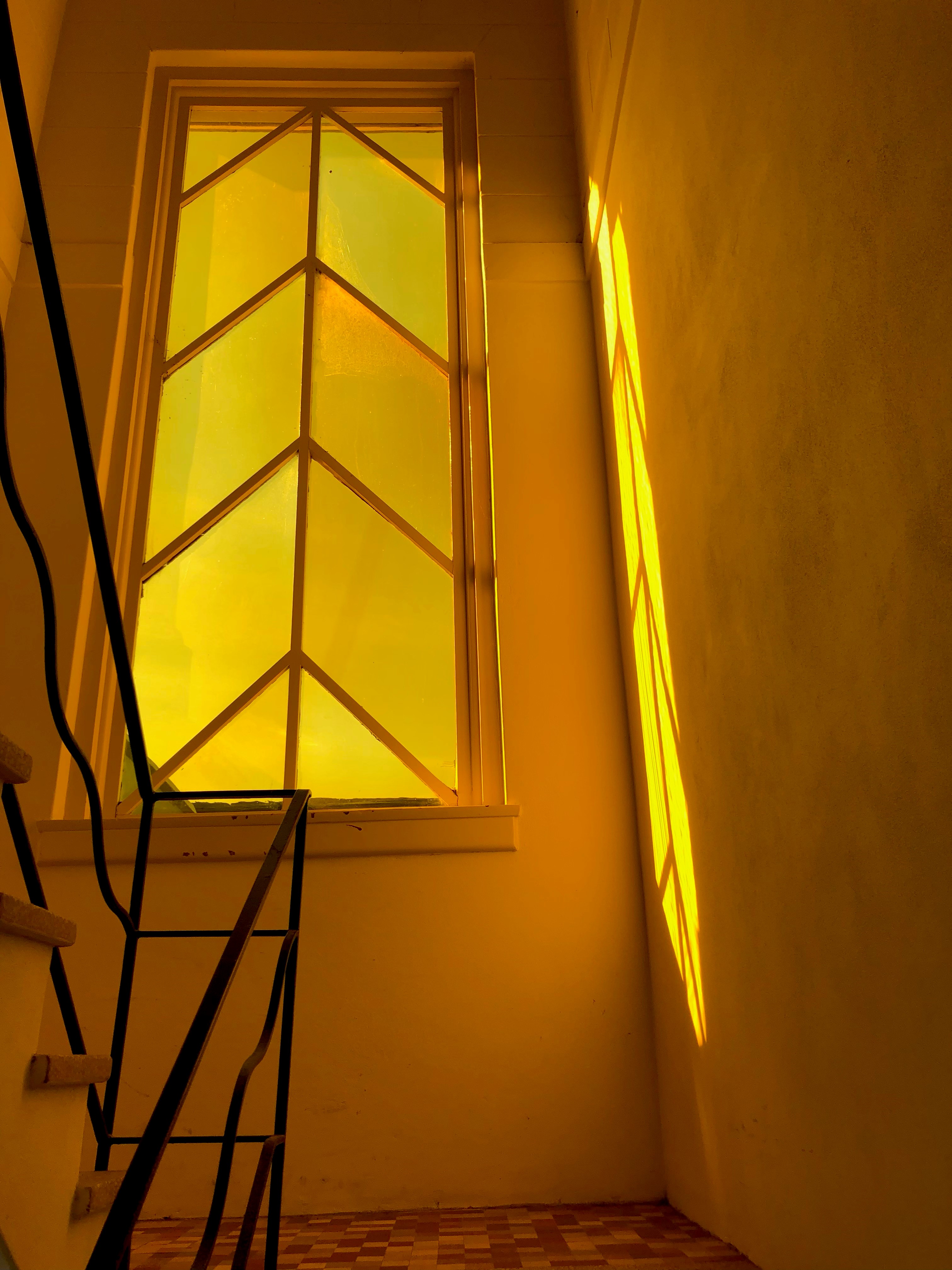 A sunlit stairwell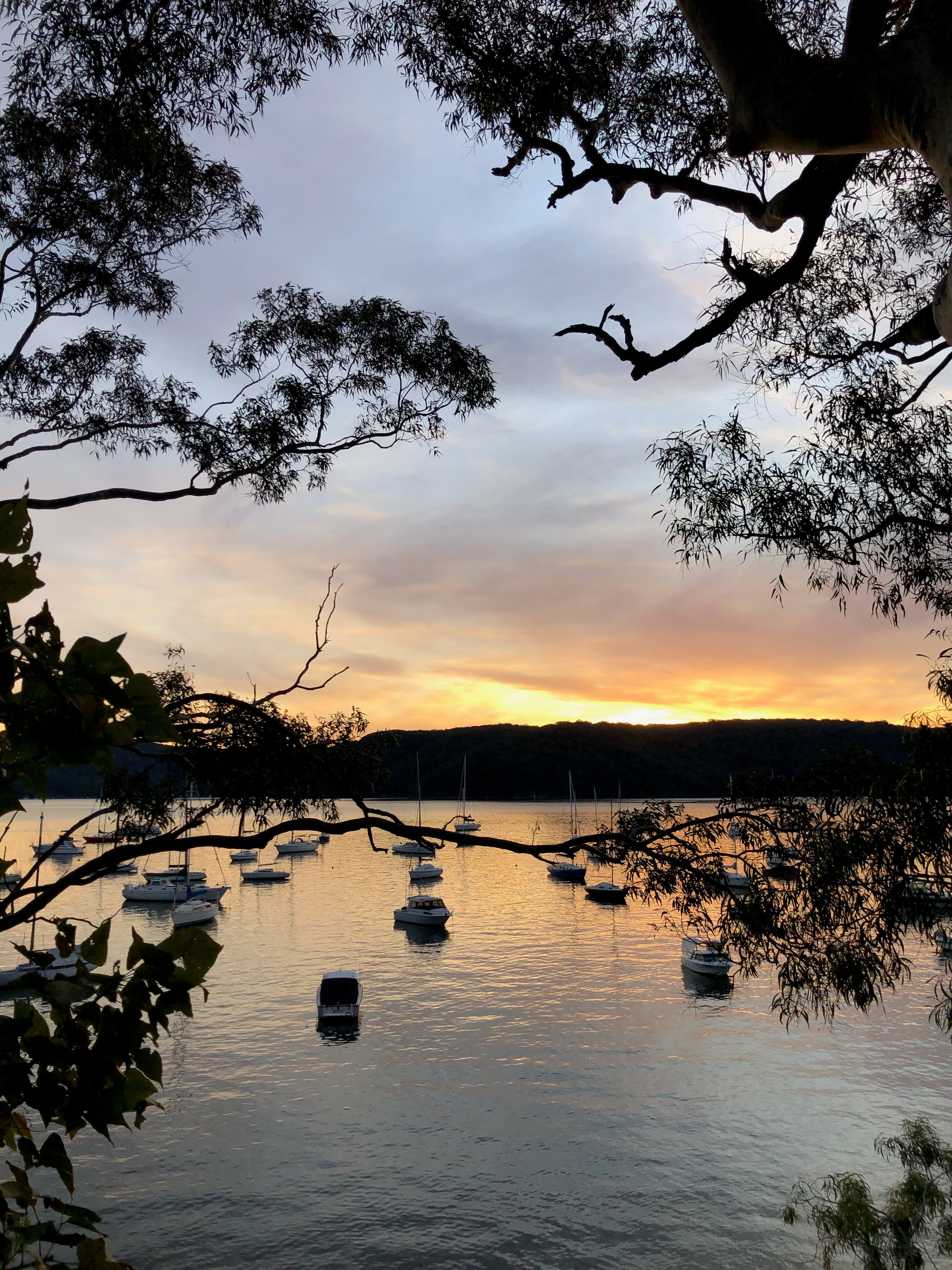 Sunset over Paradise Beach
July 8th, 2021: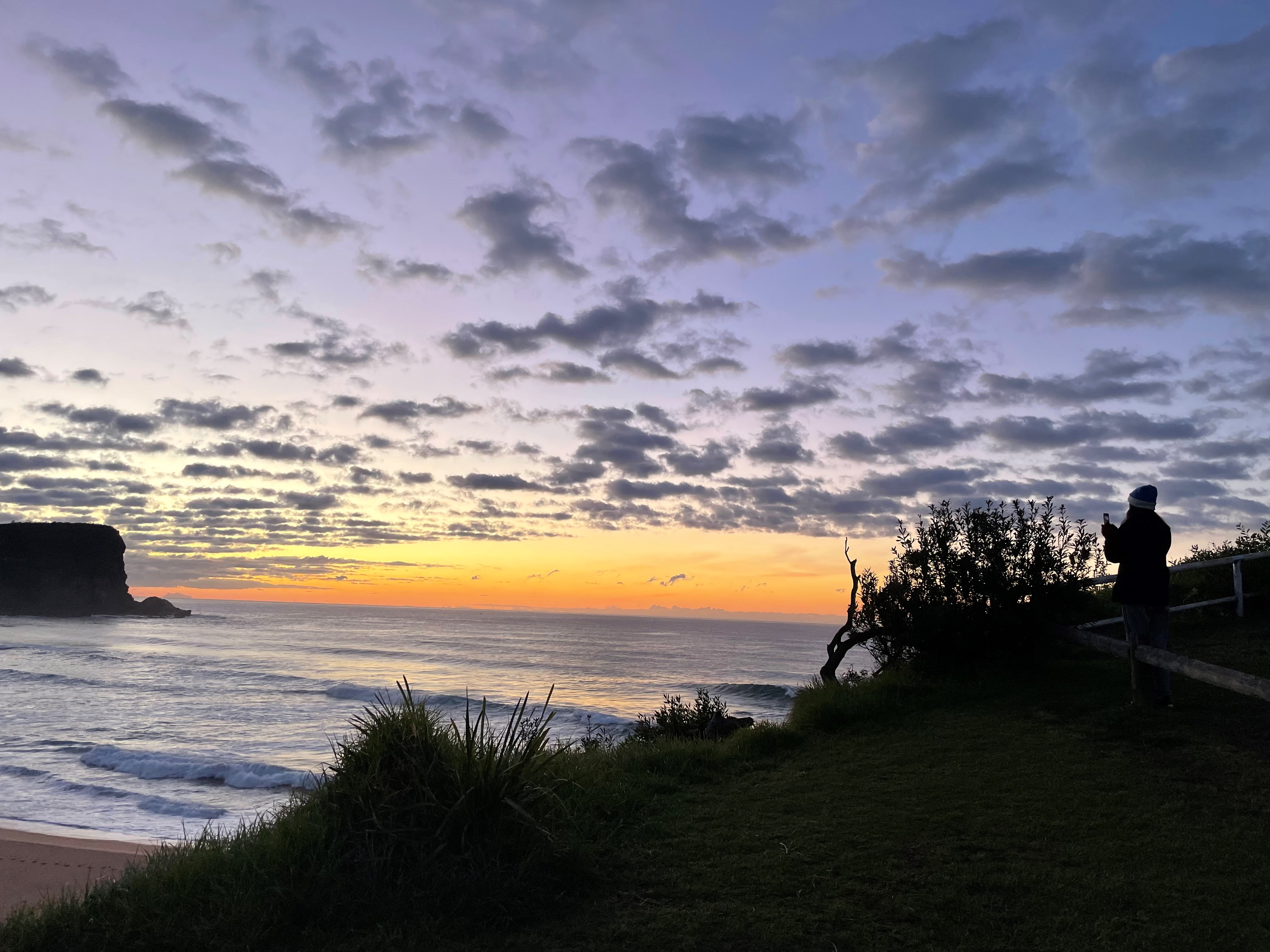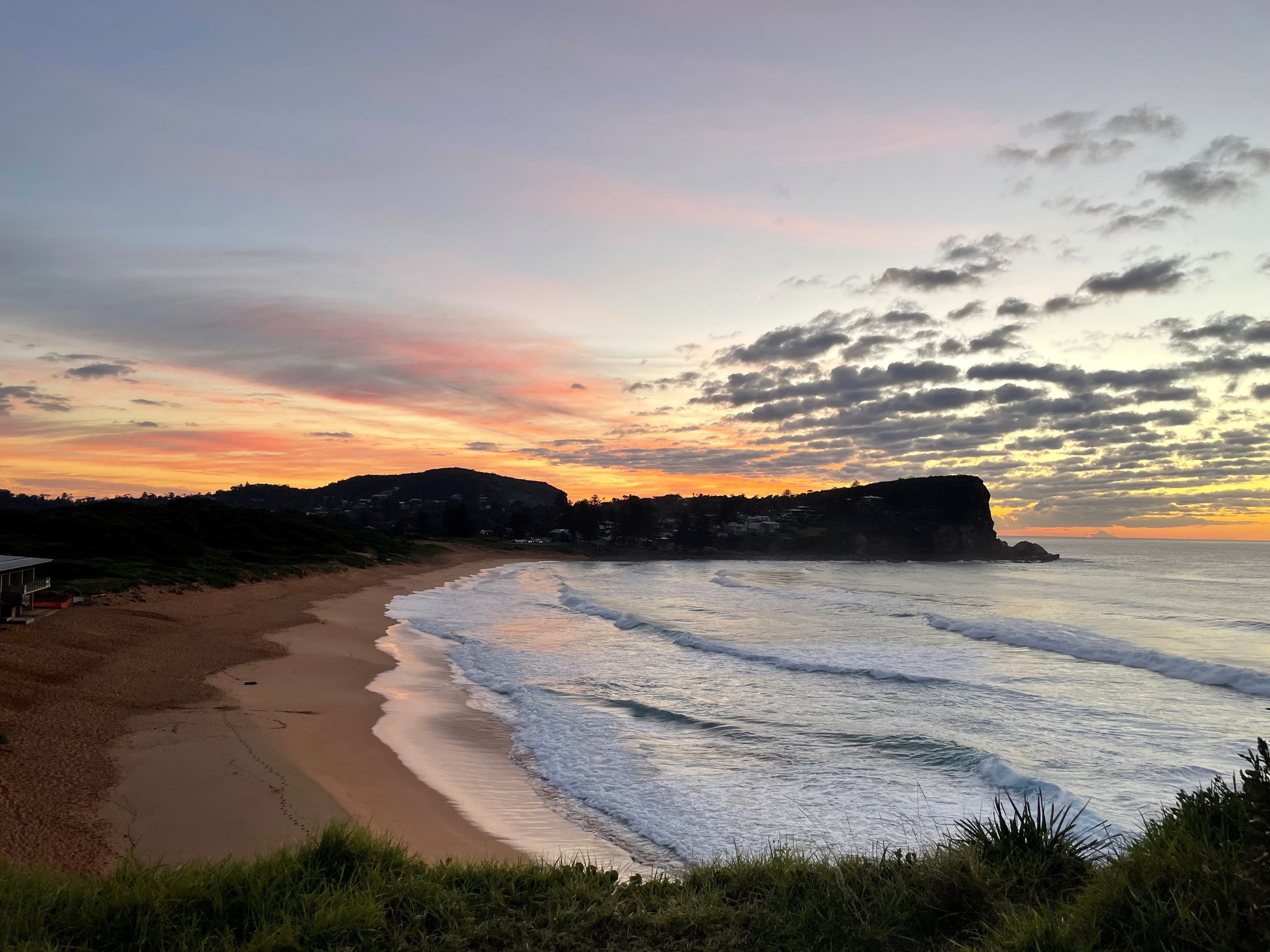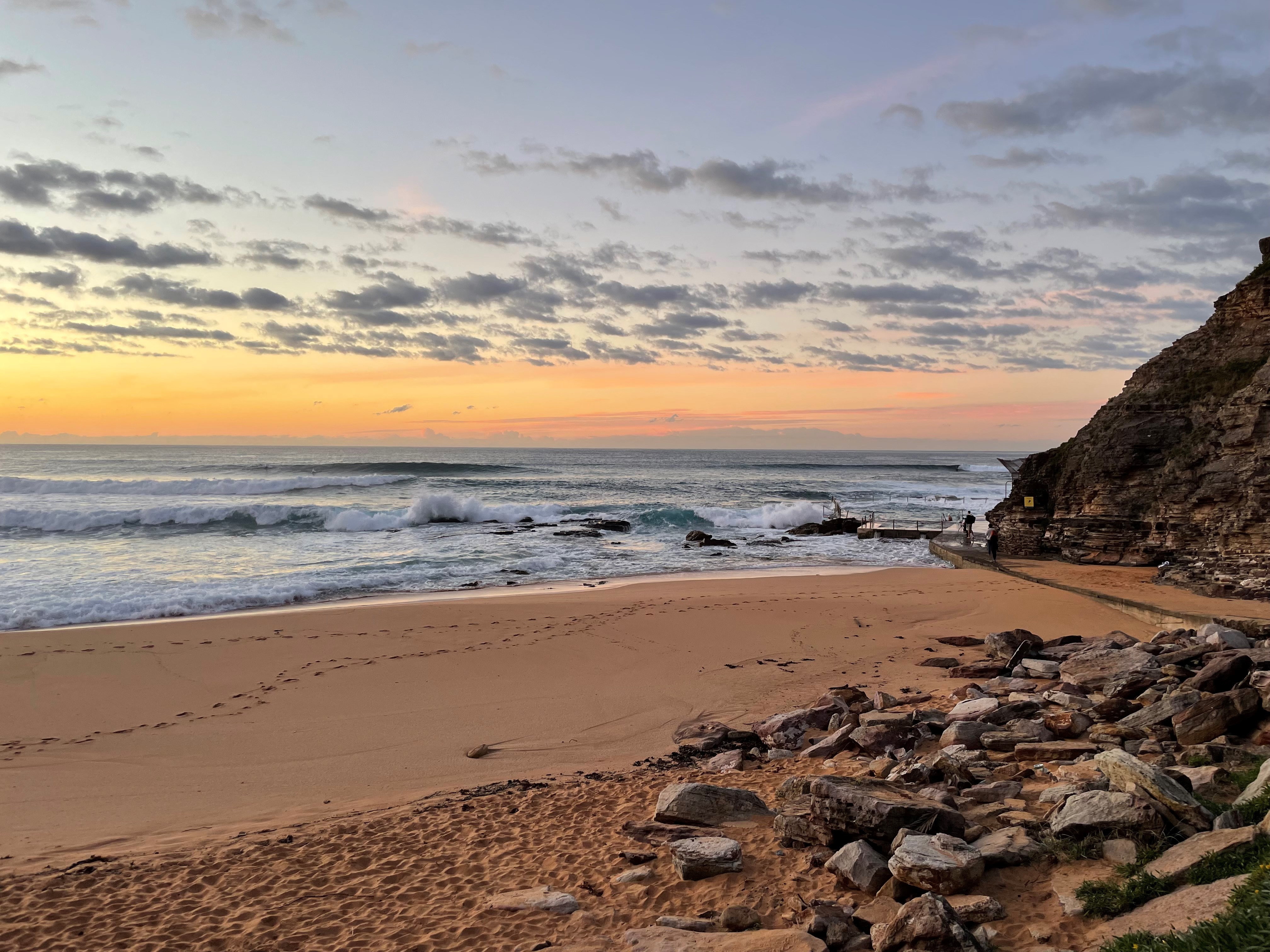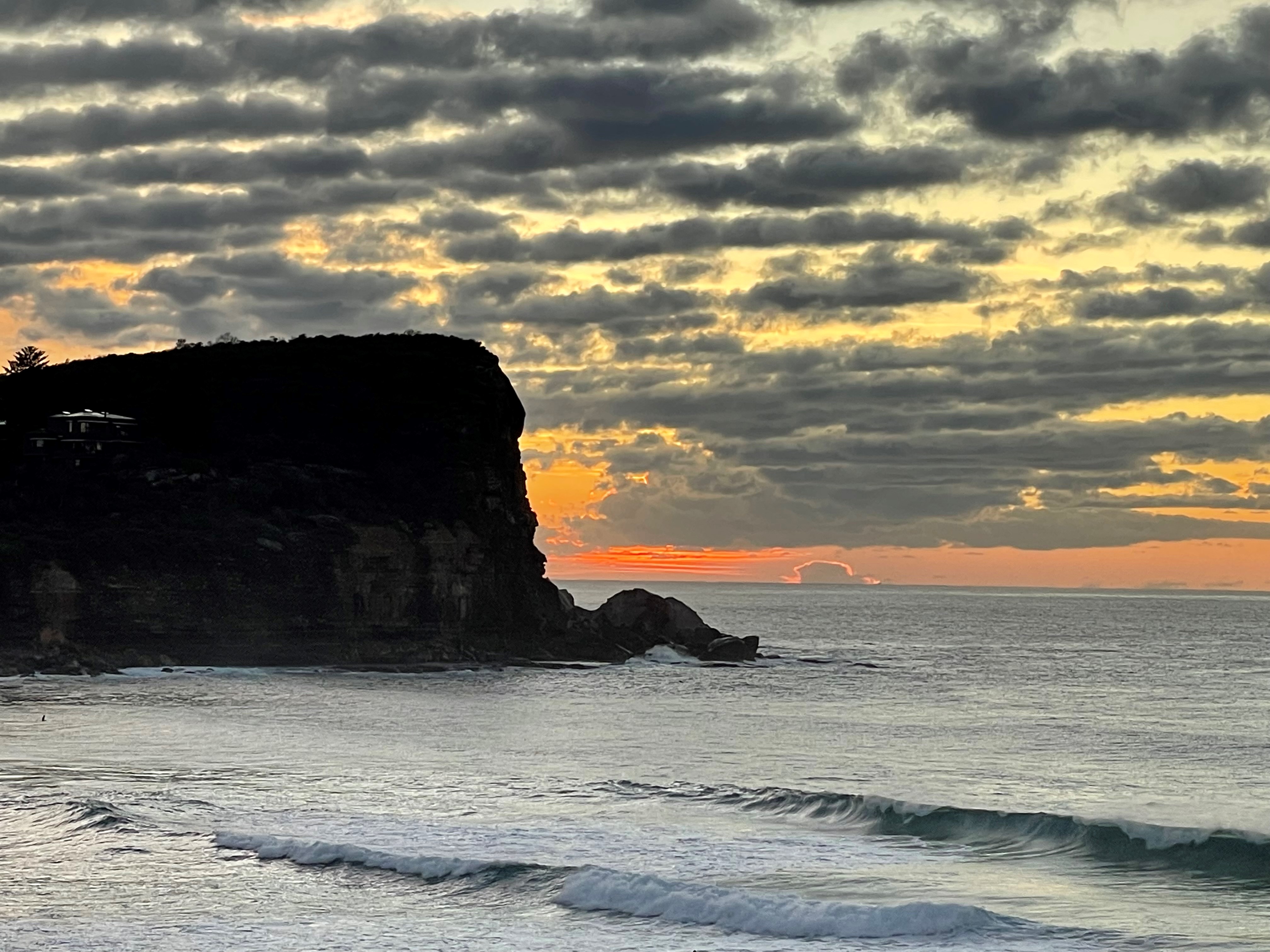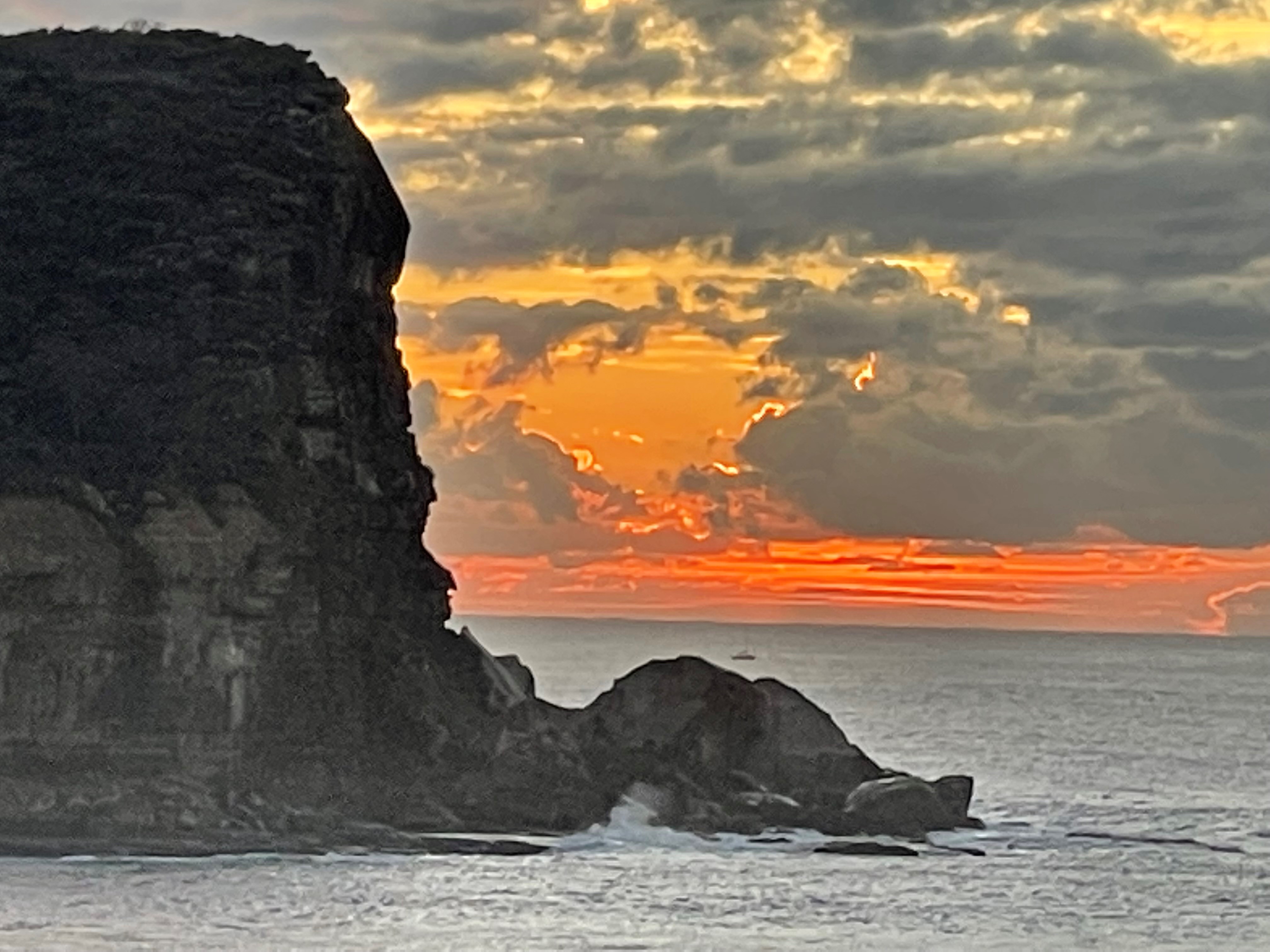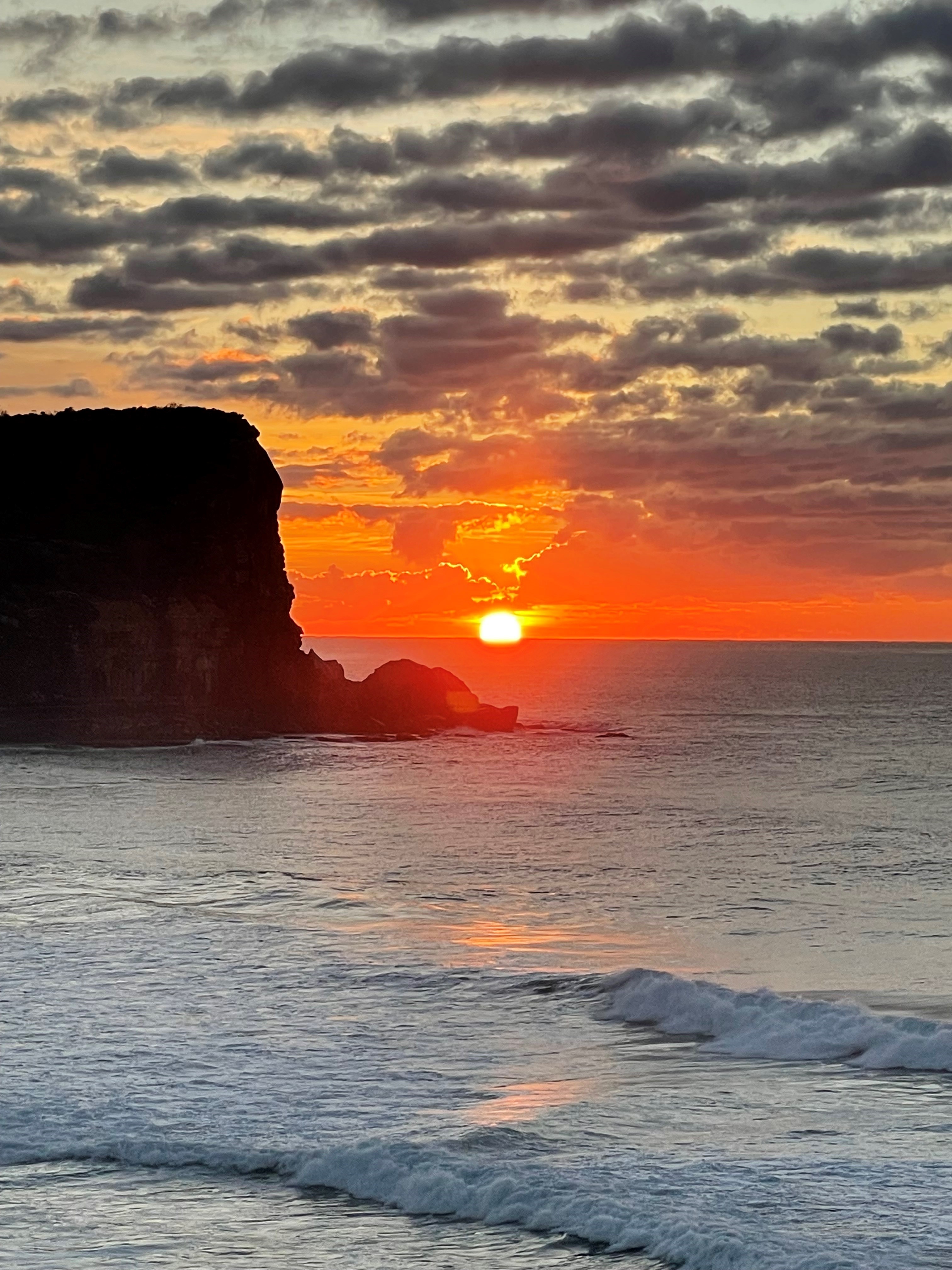 July 9th, 2021: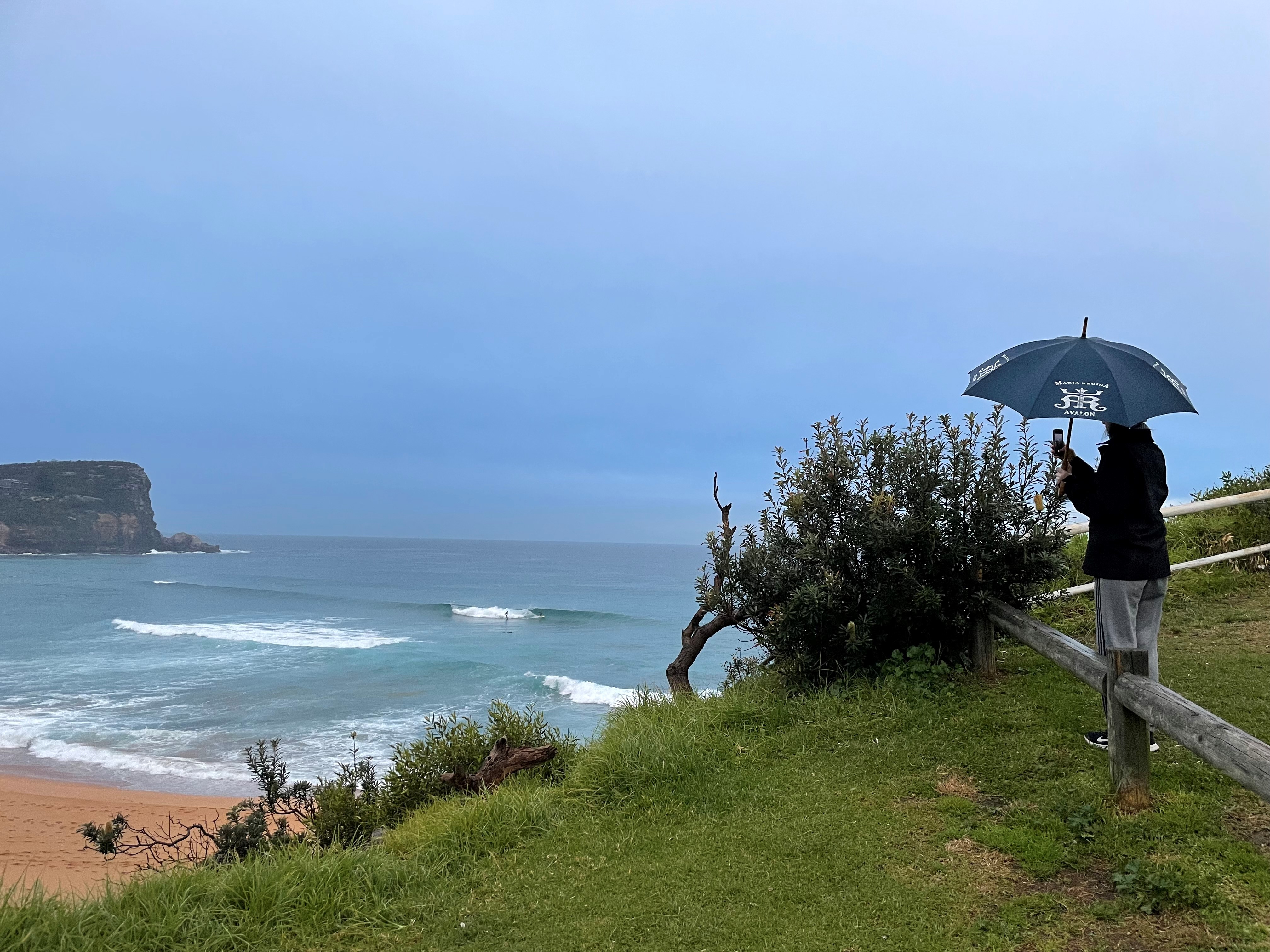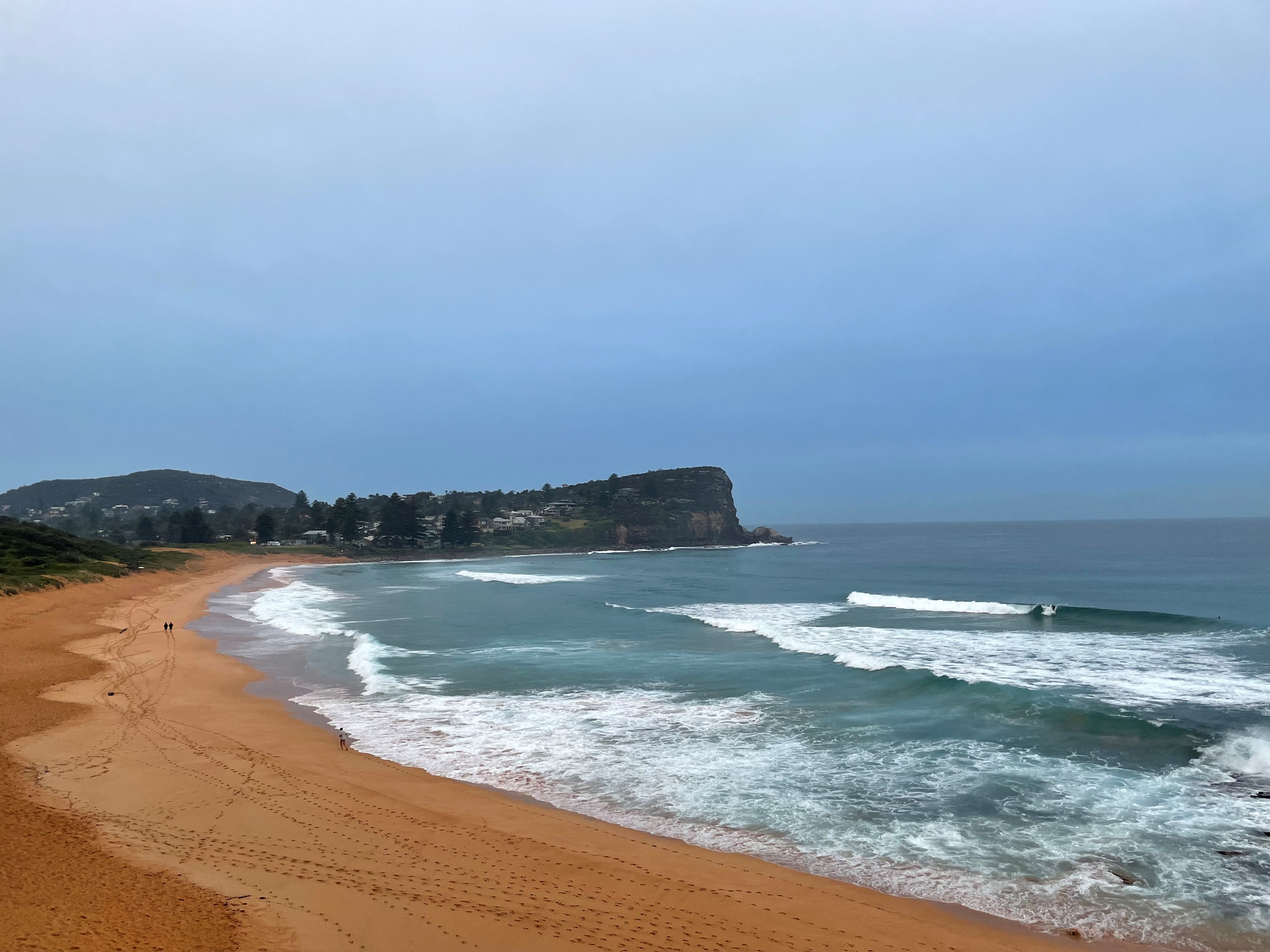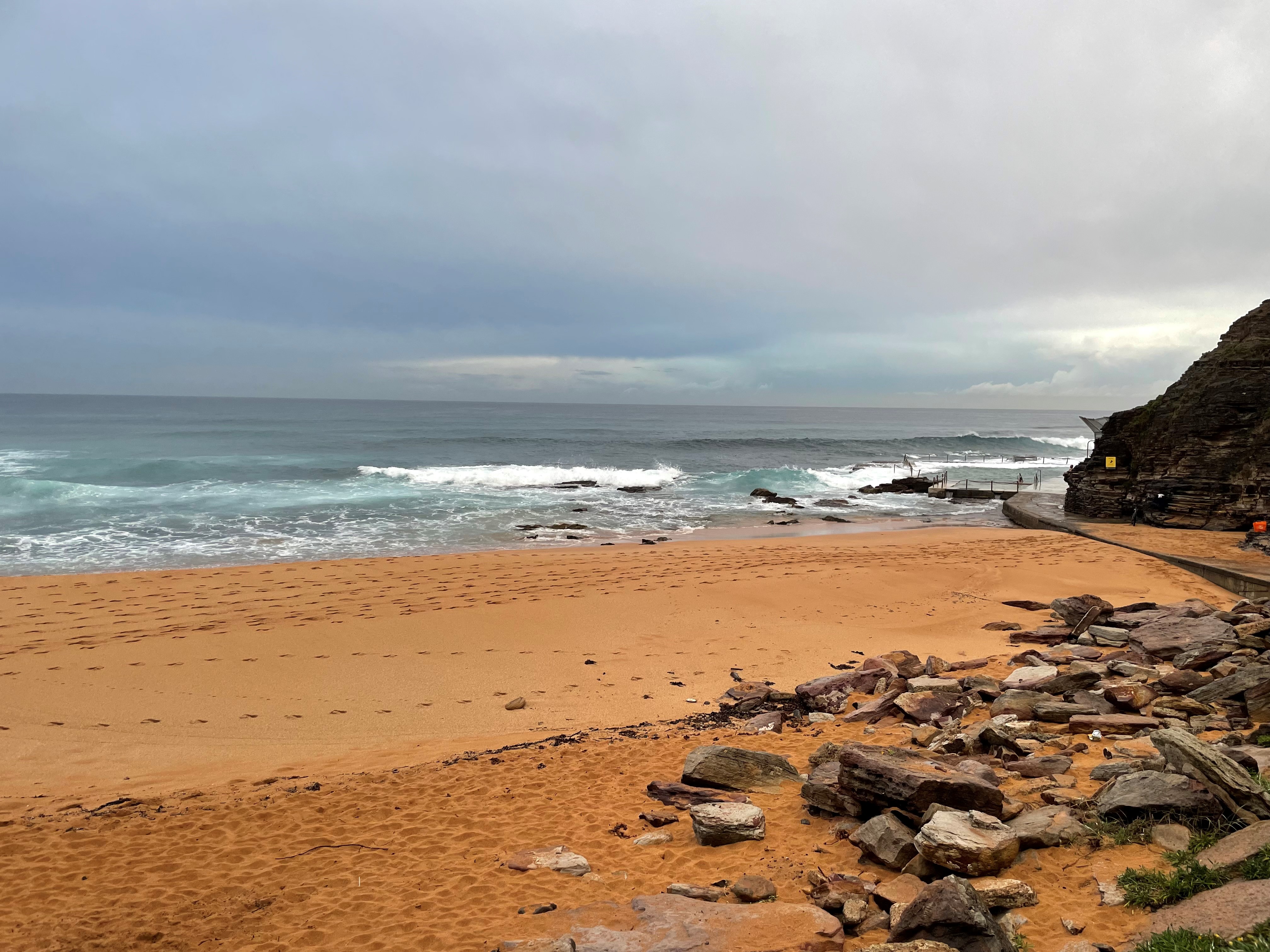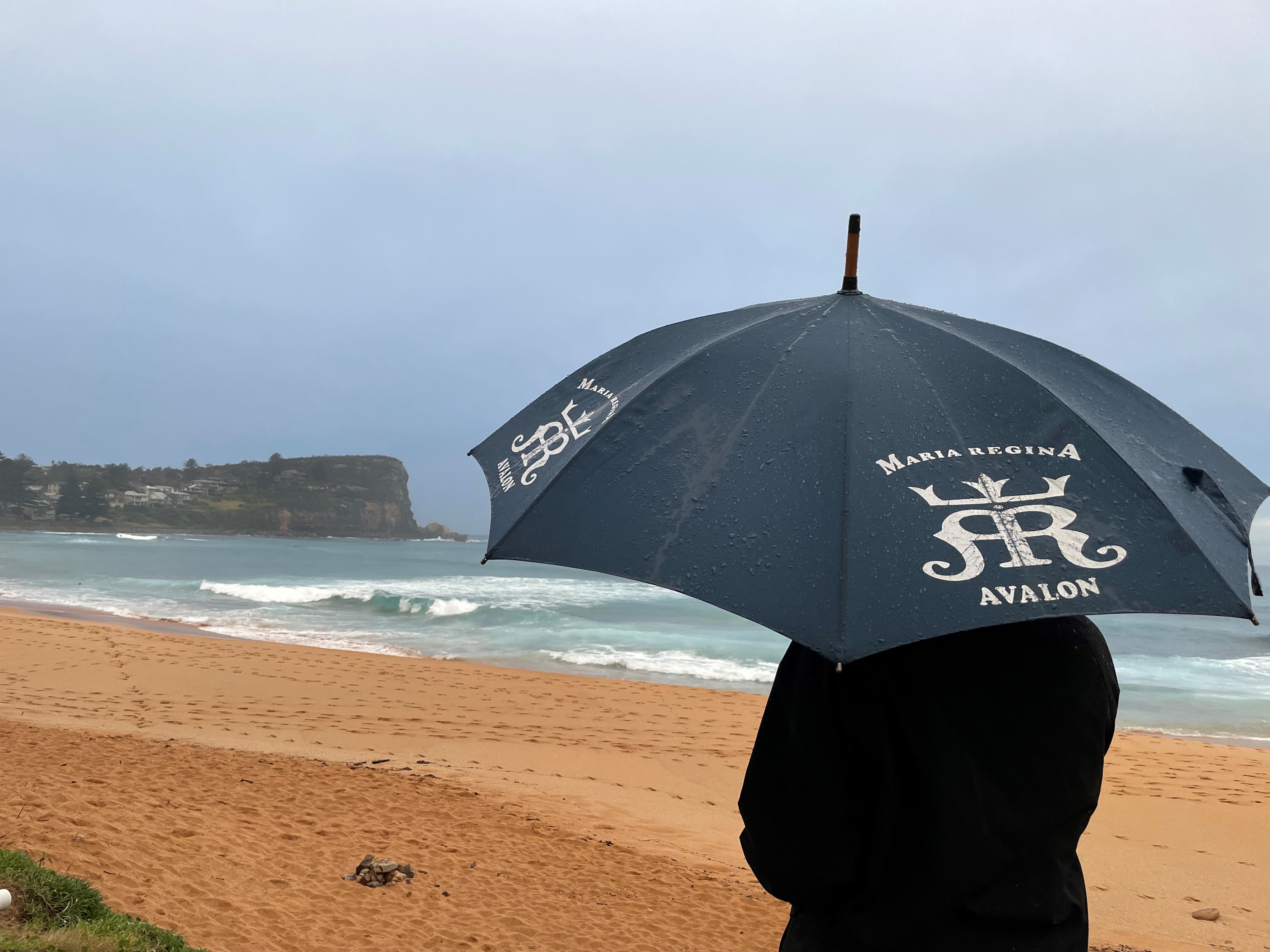 July 10th, 2021: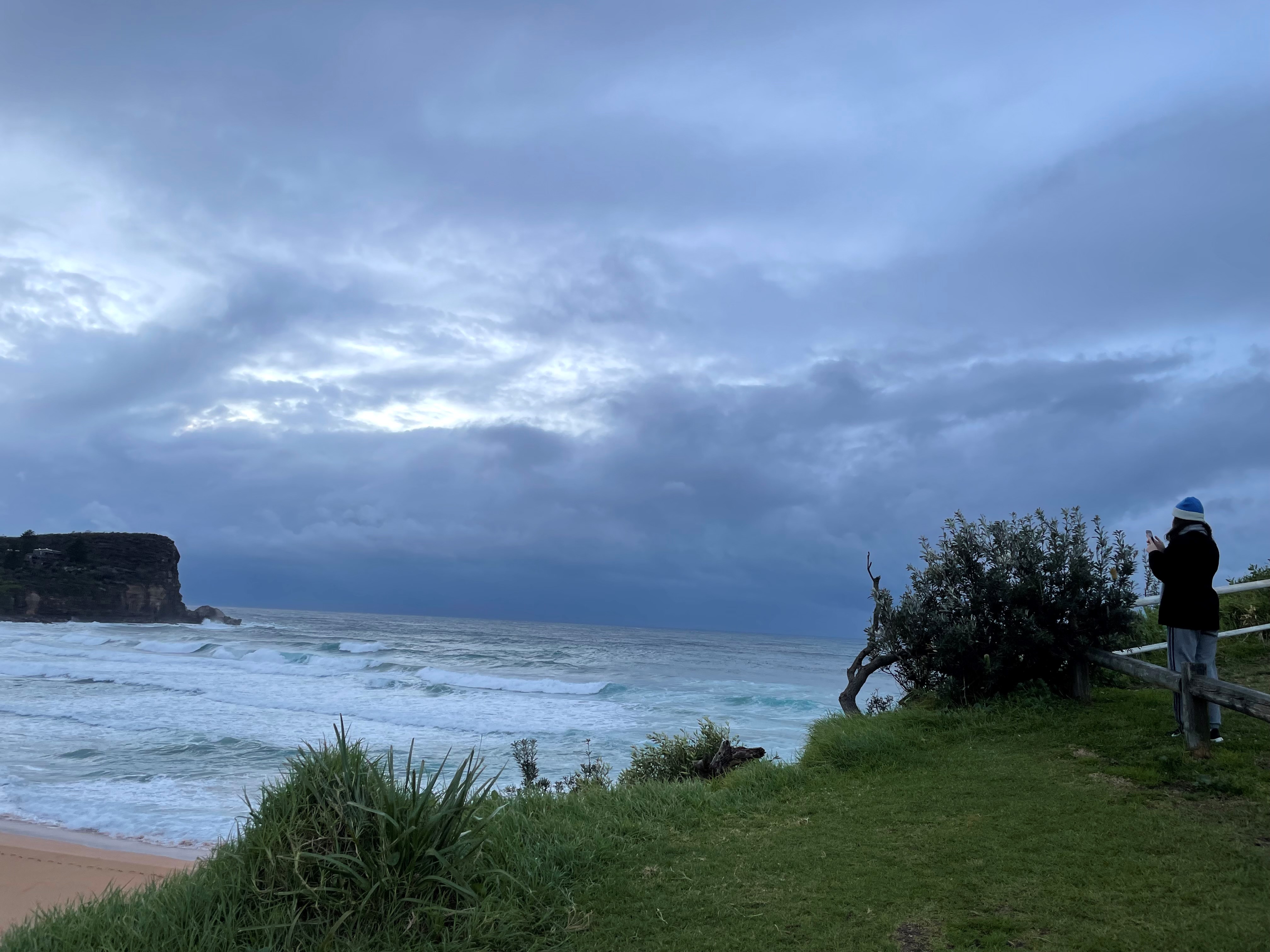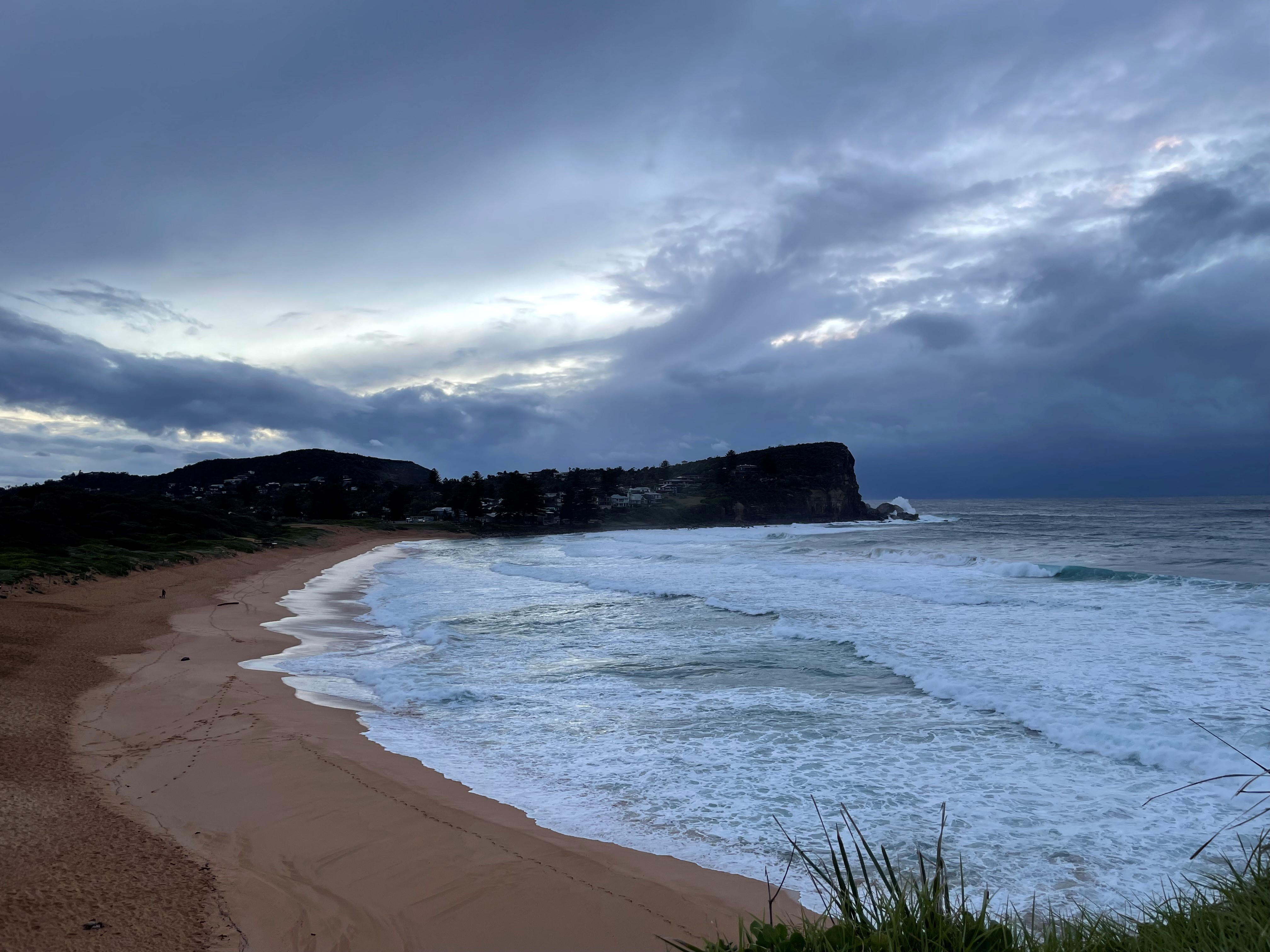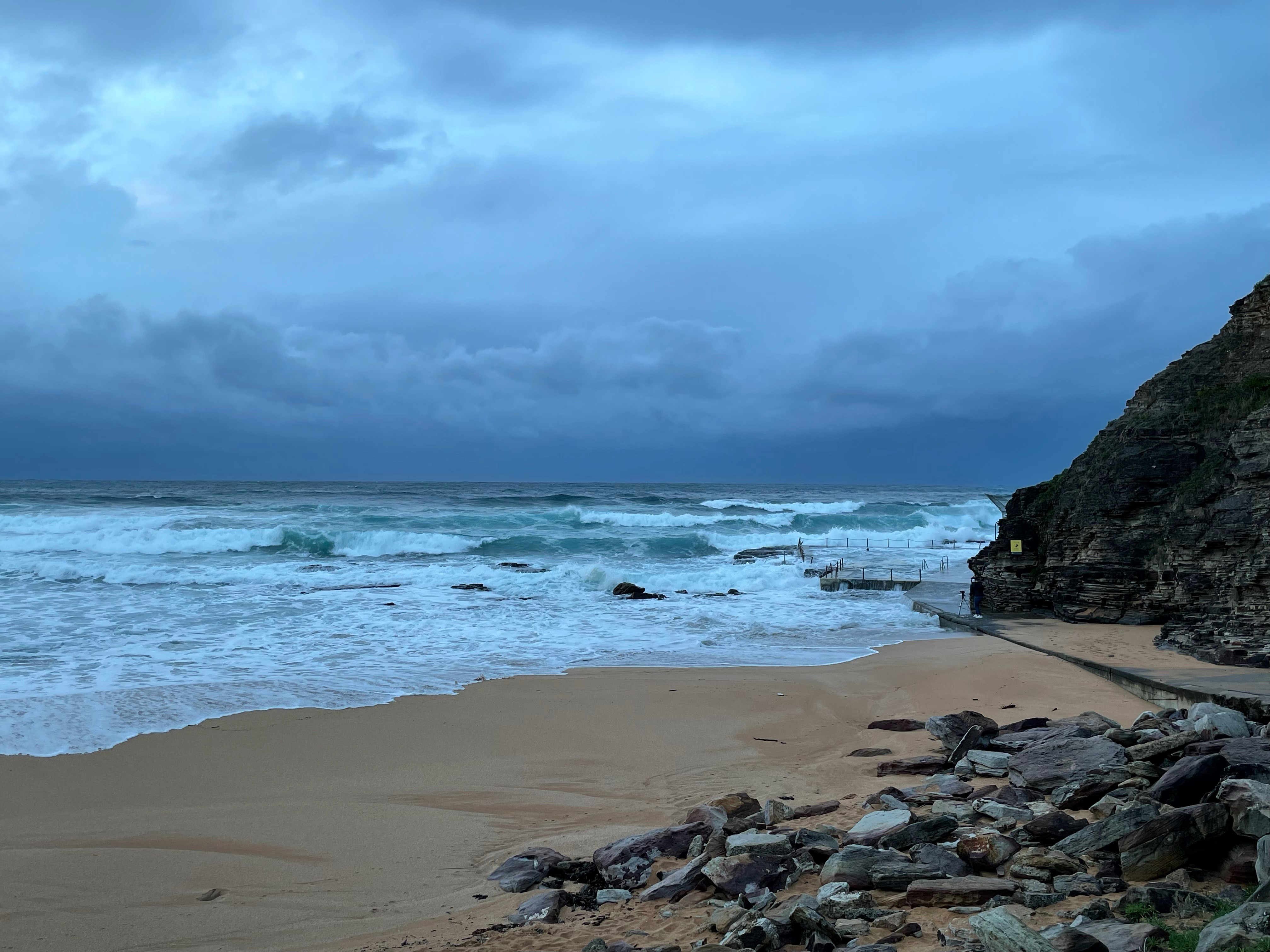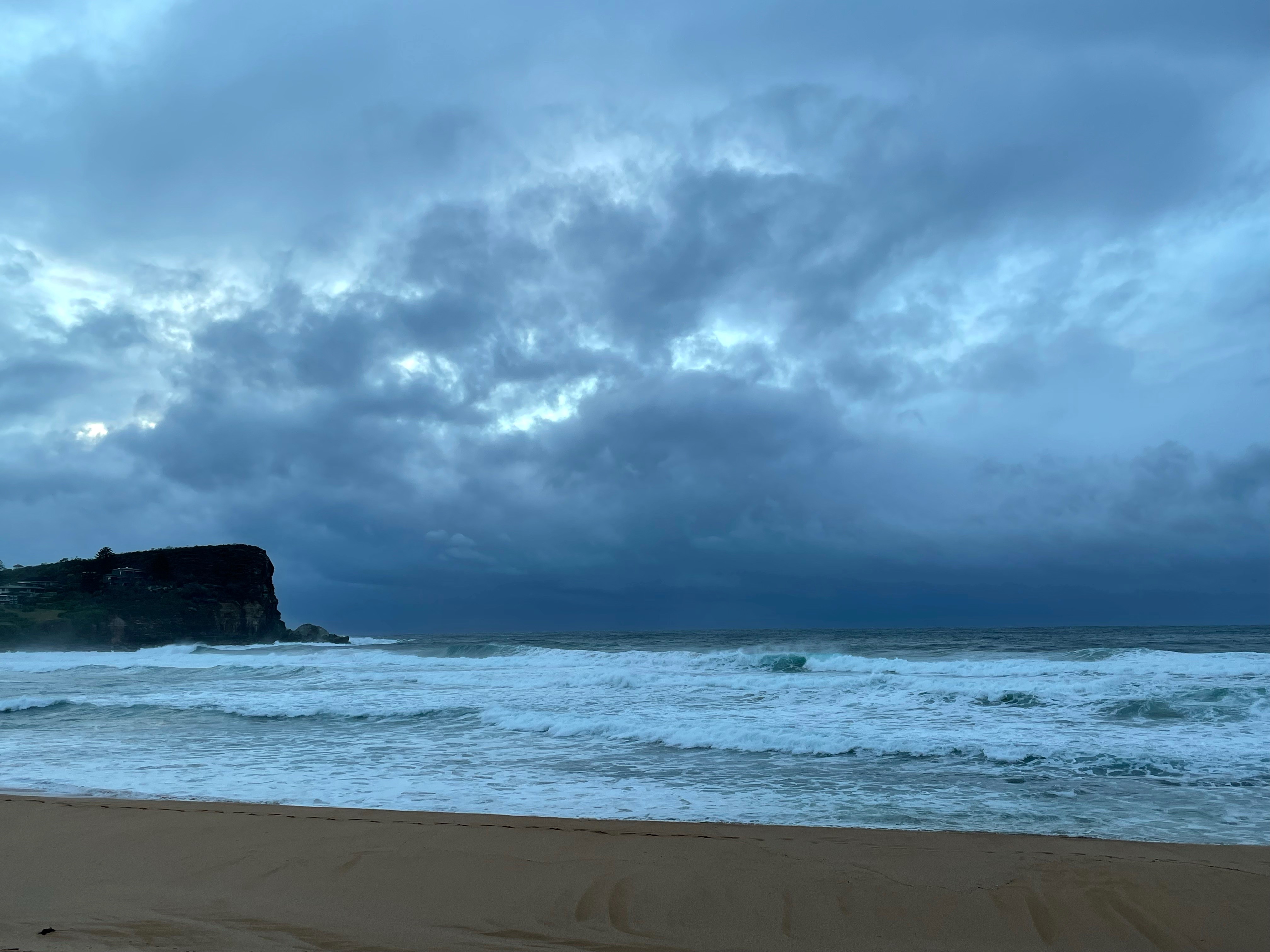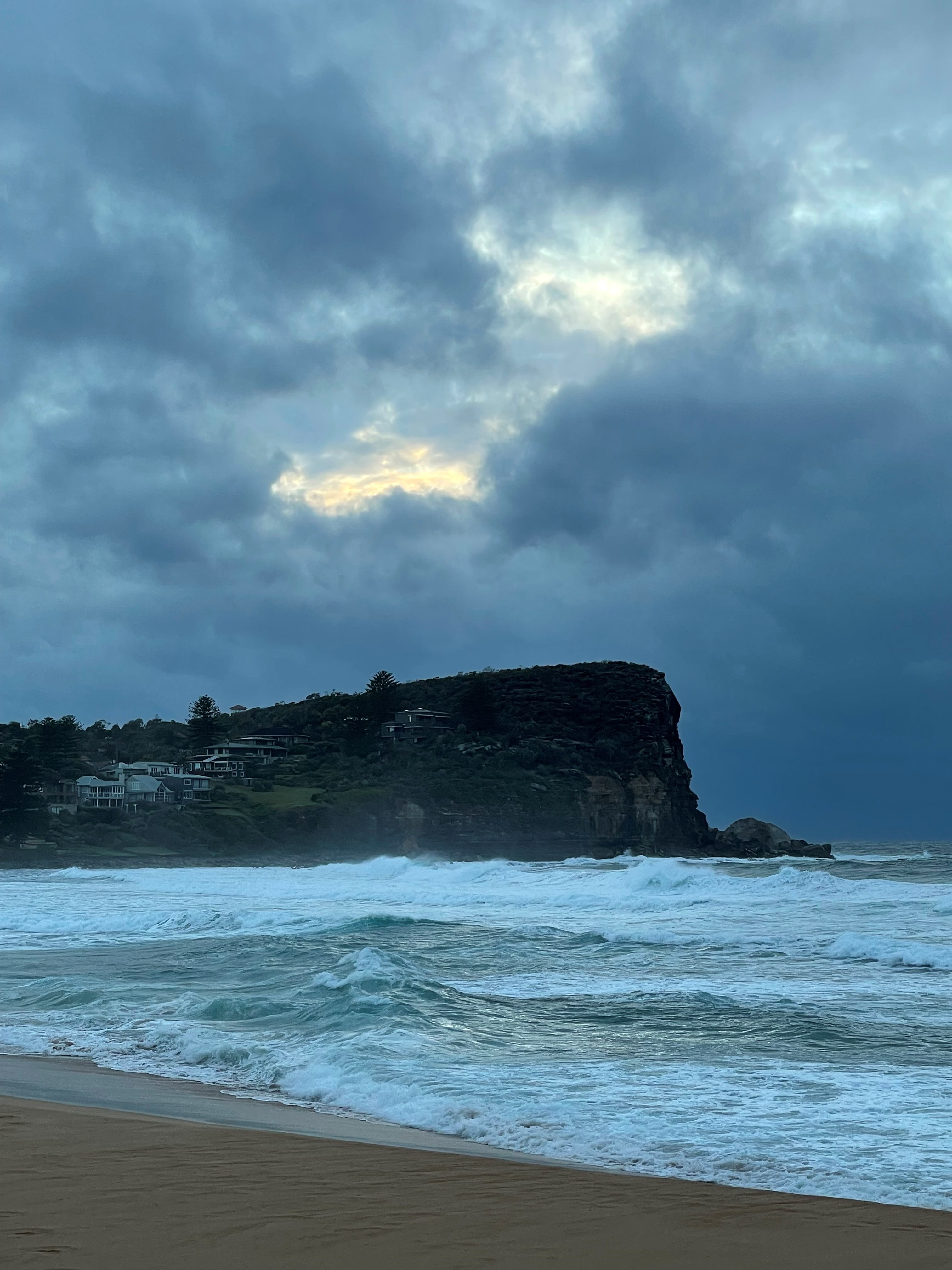 July 11th, 2021: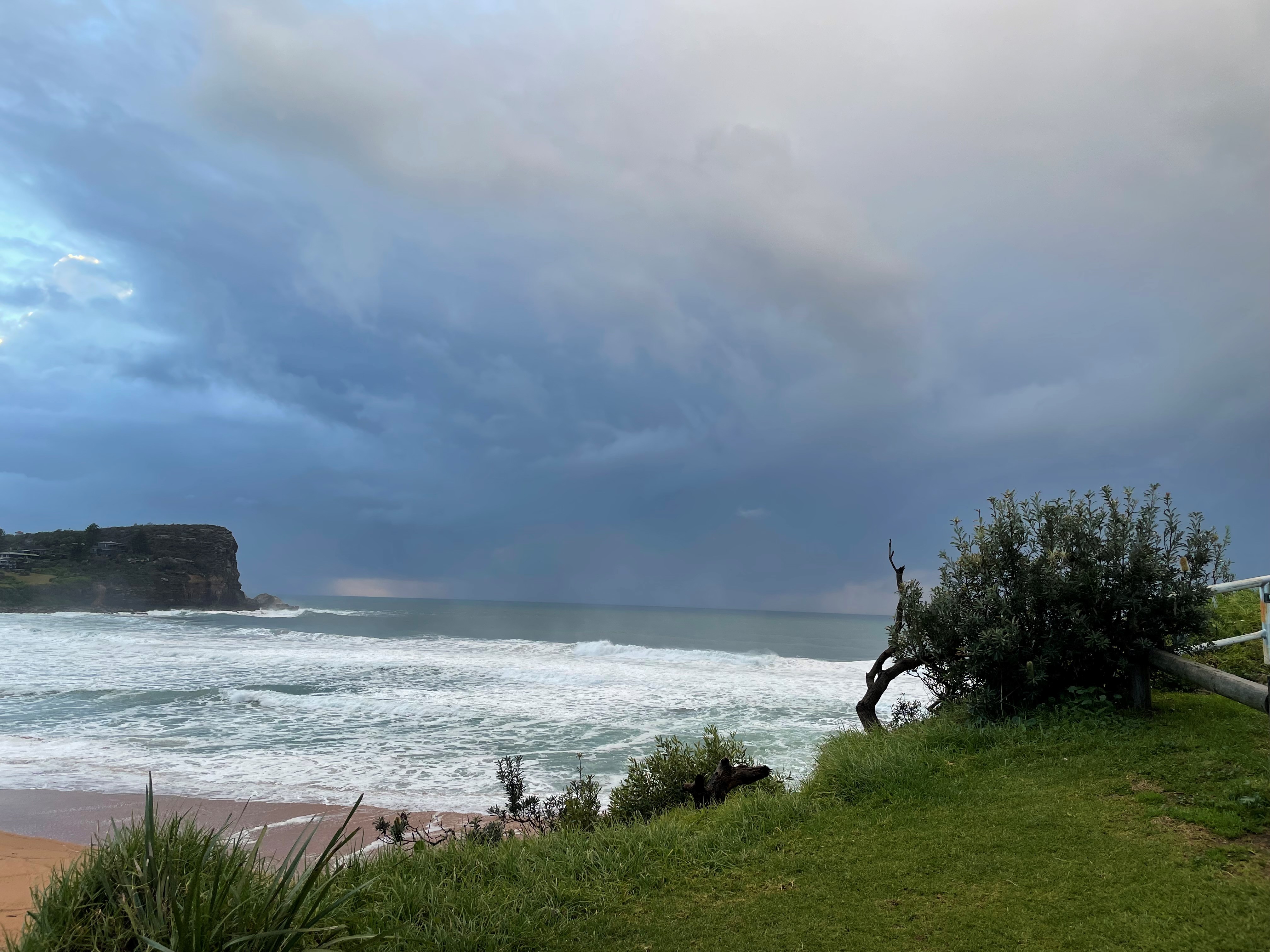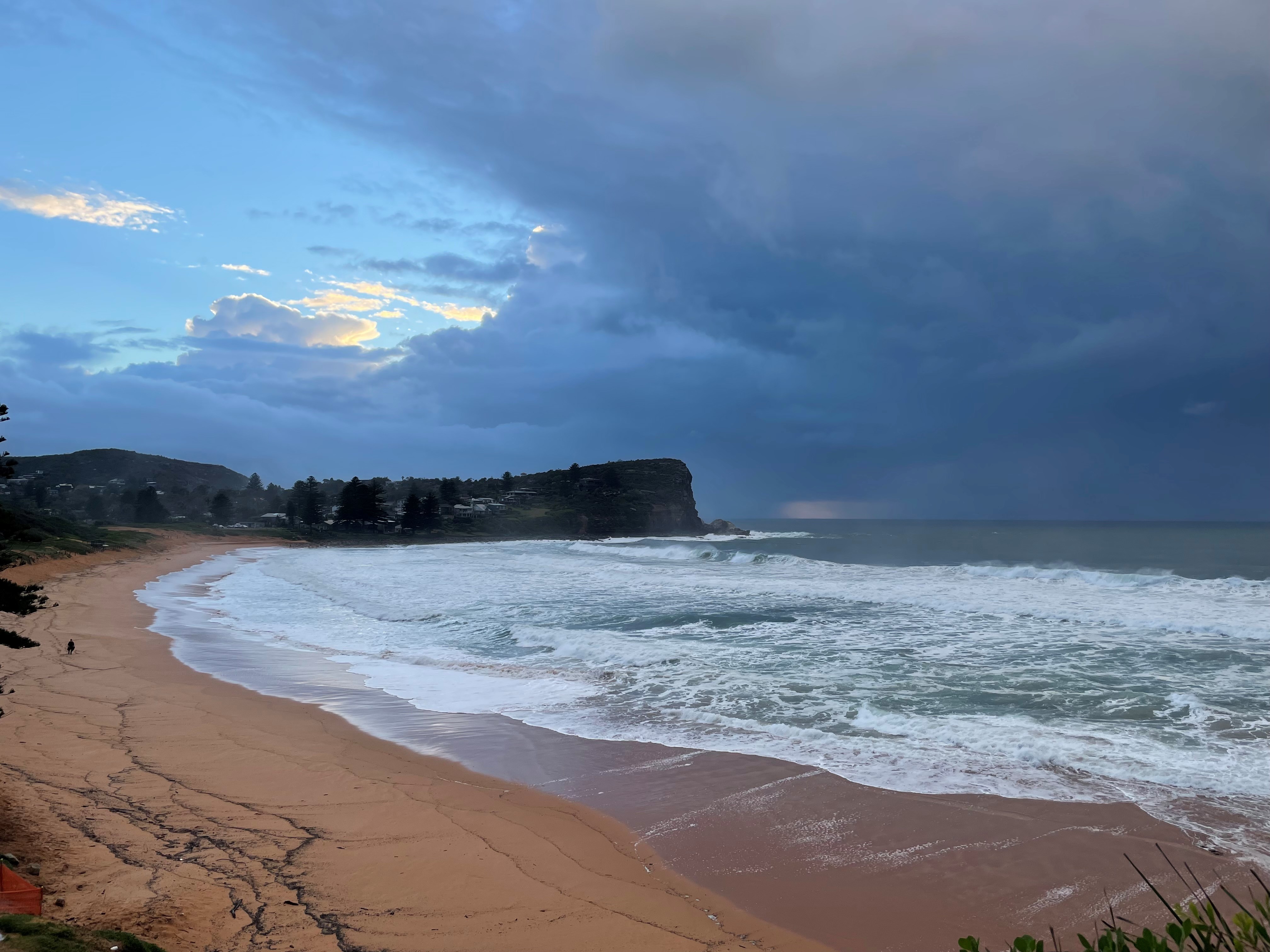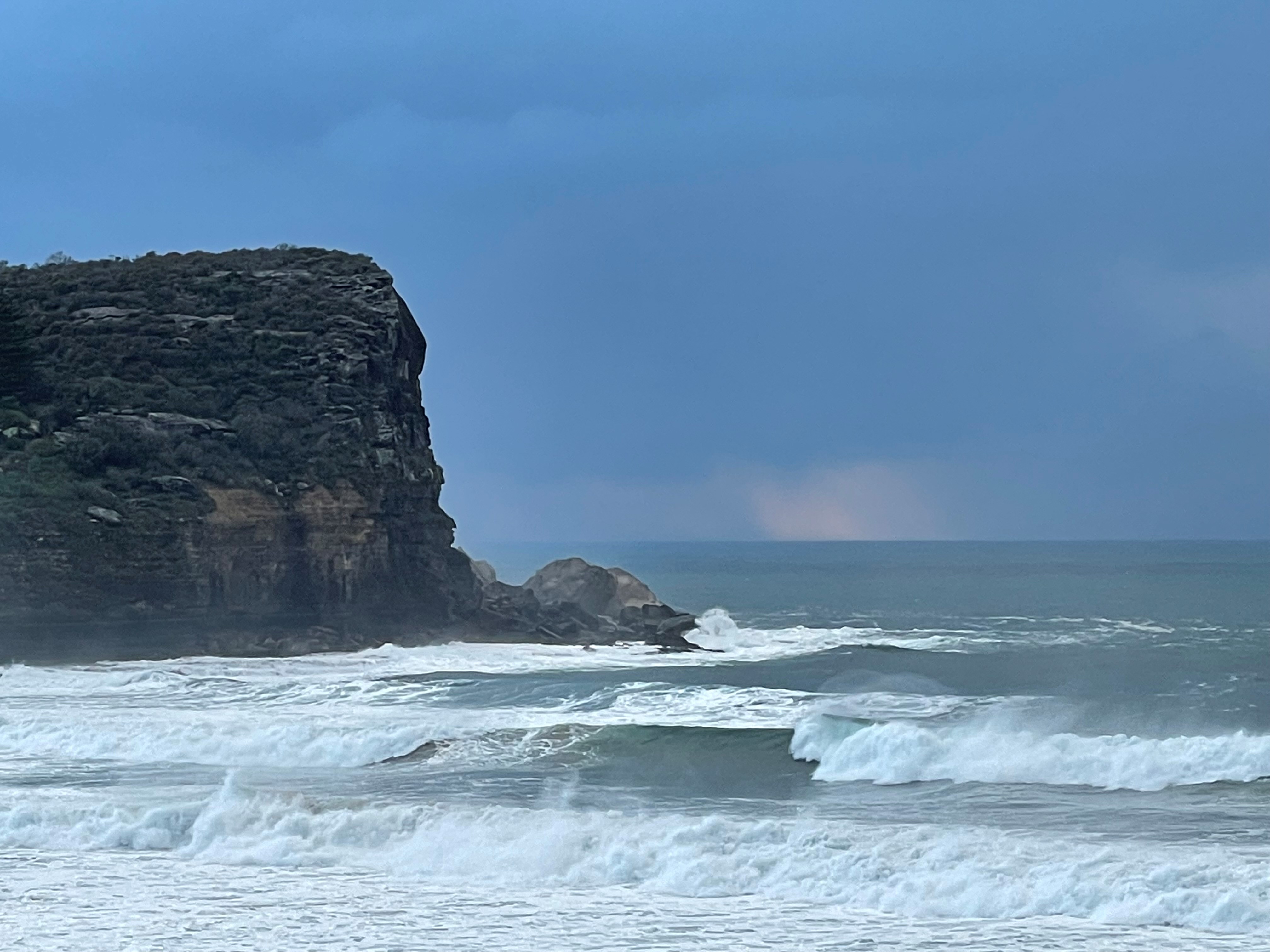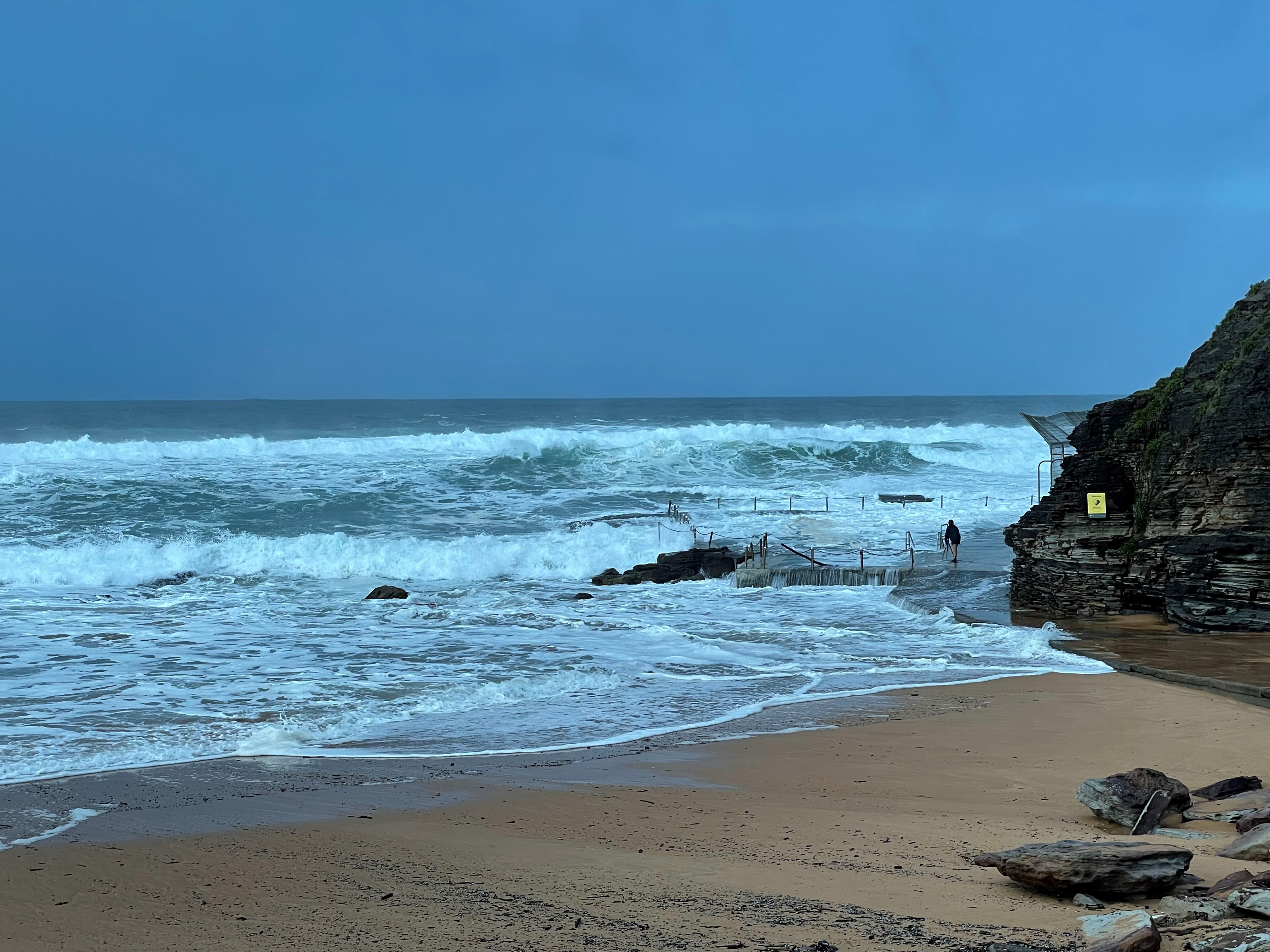 July 12th, 2021: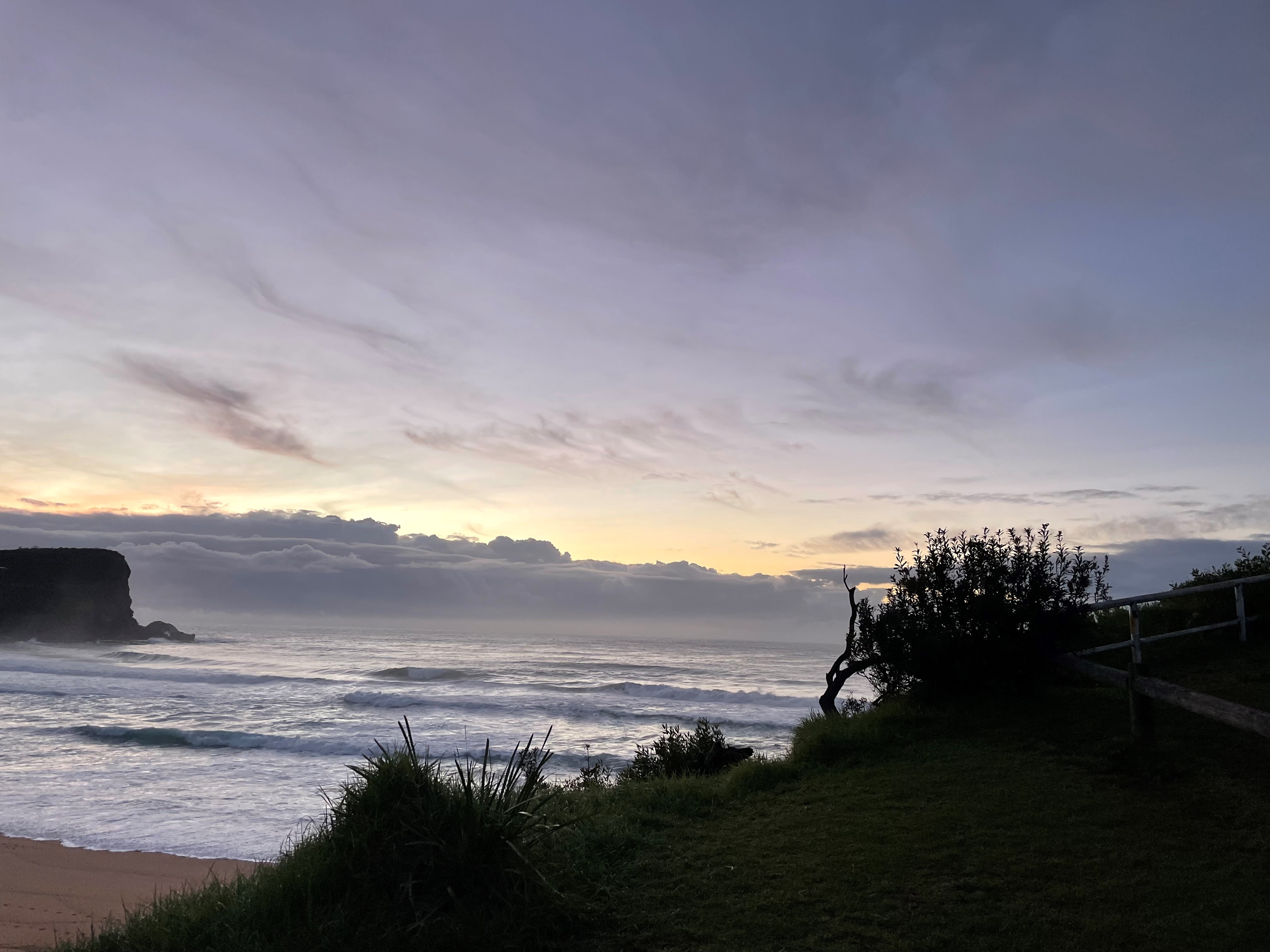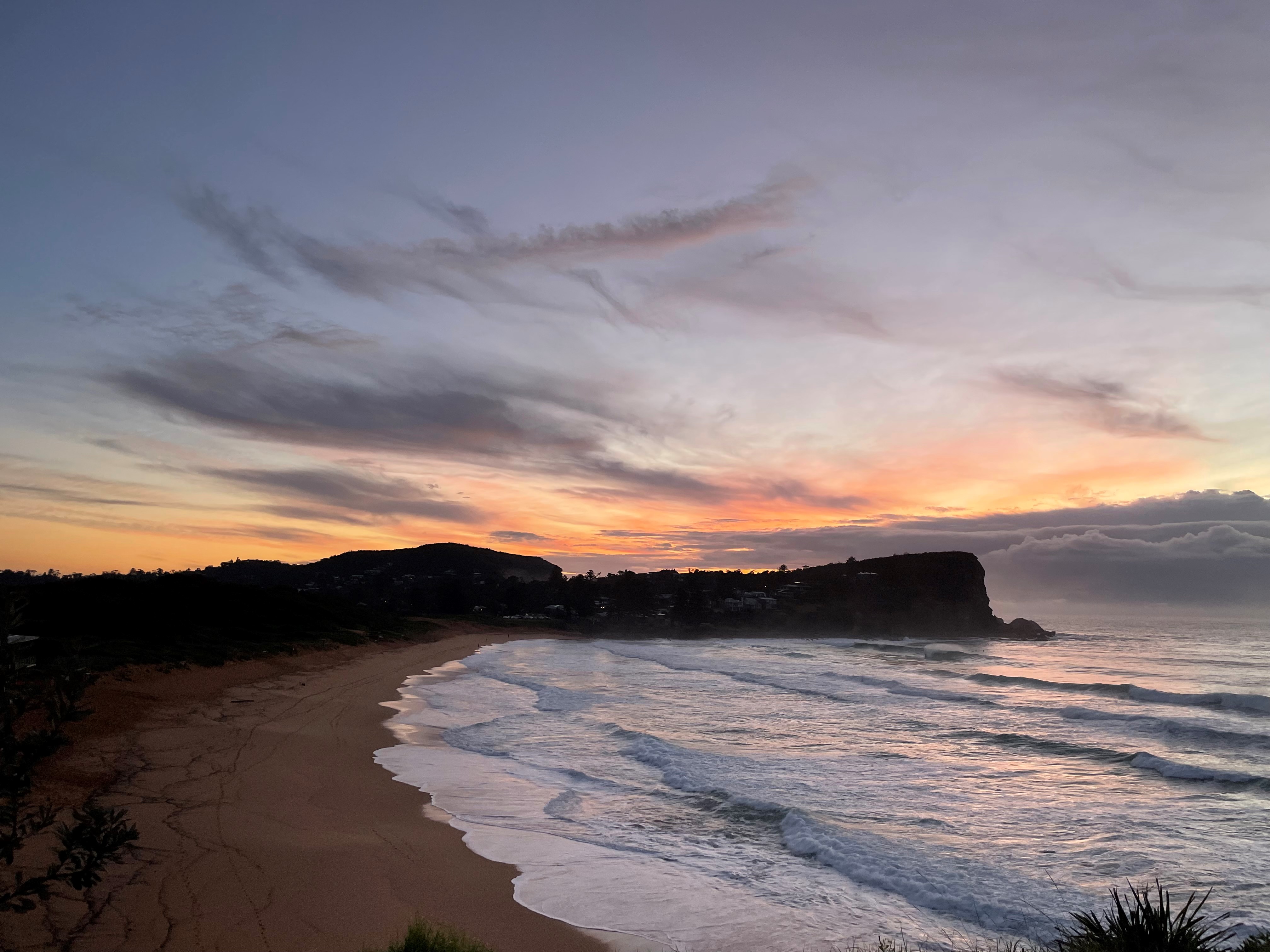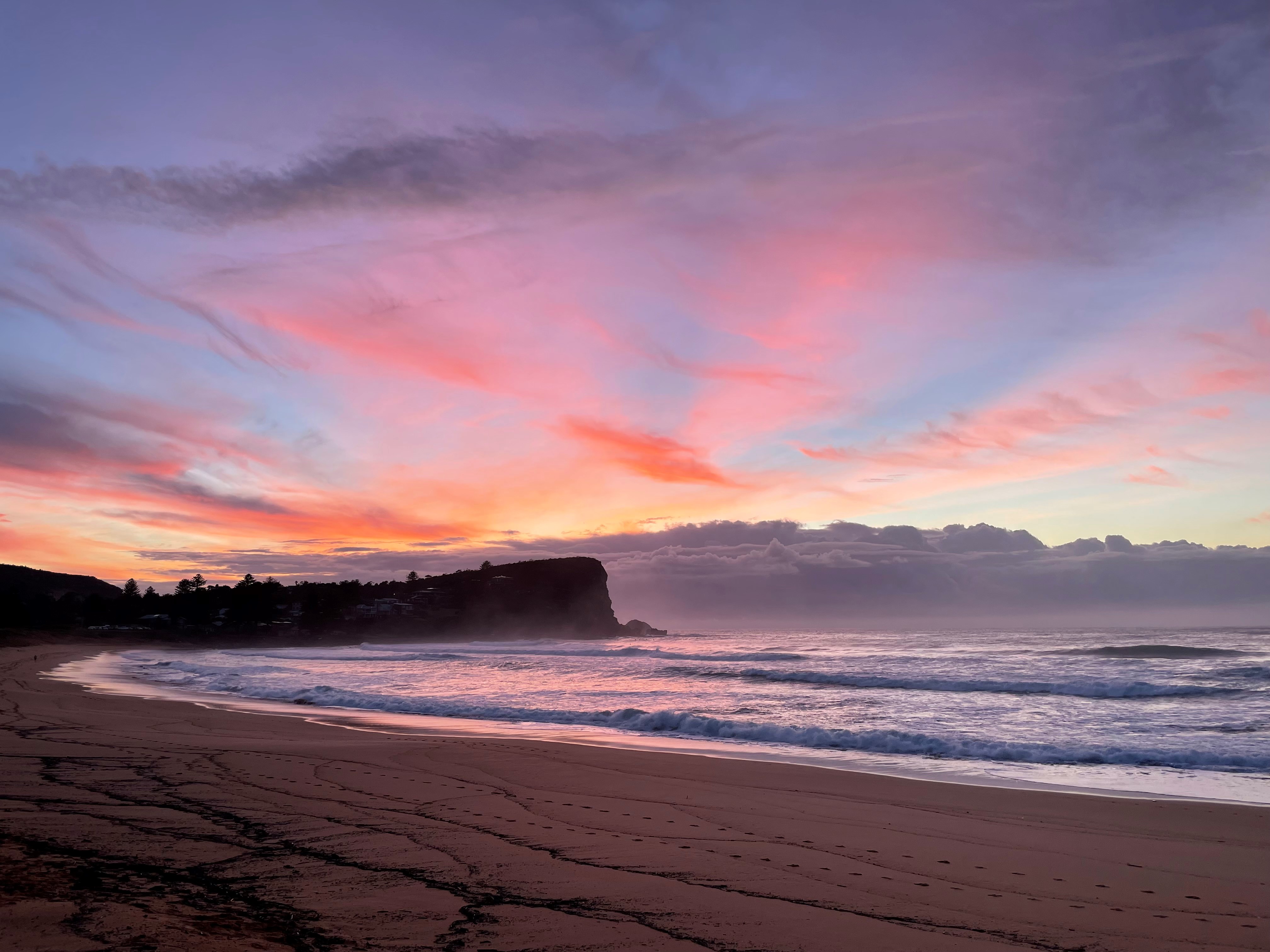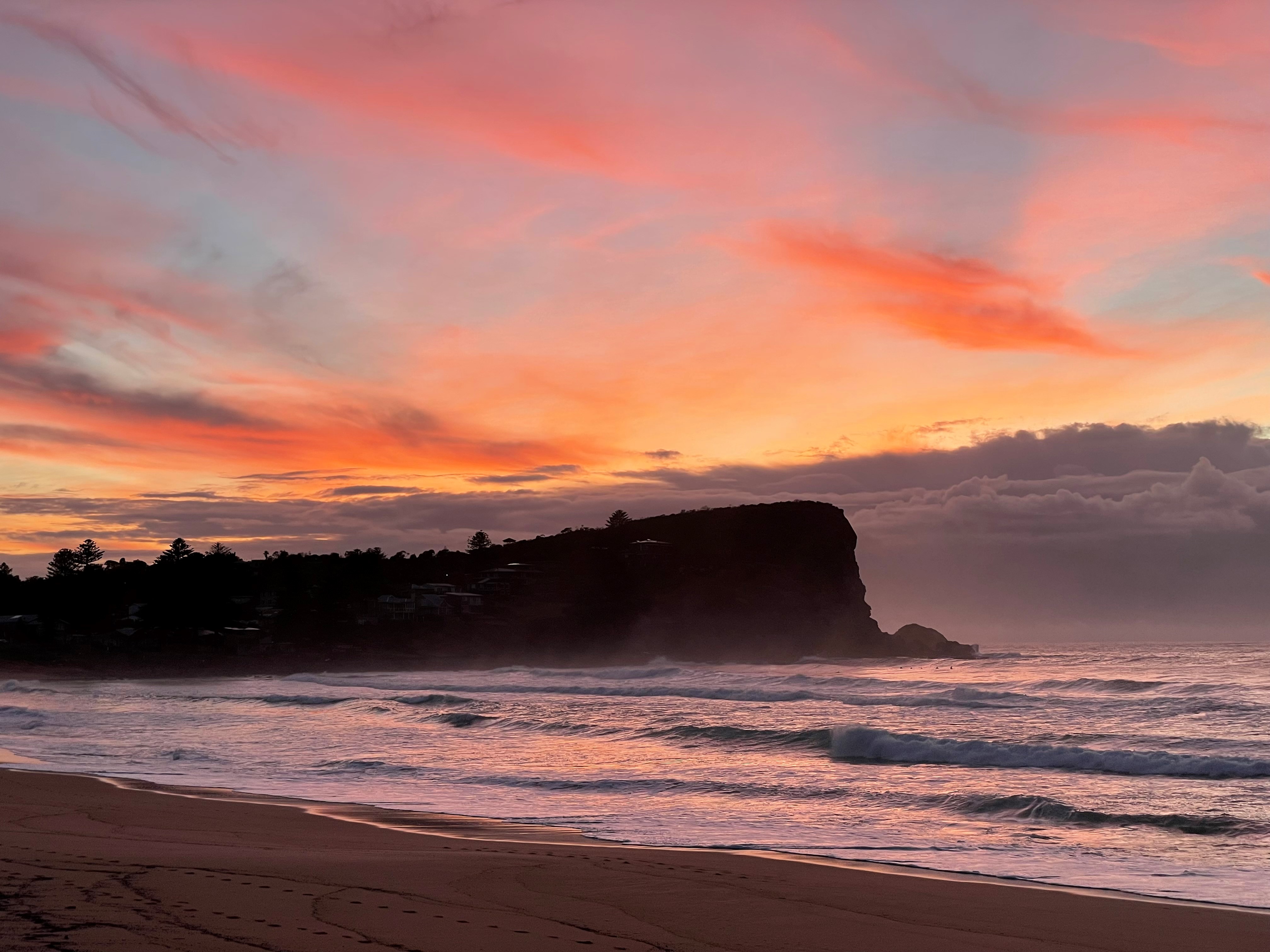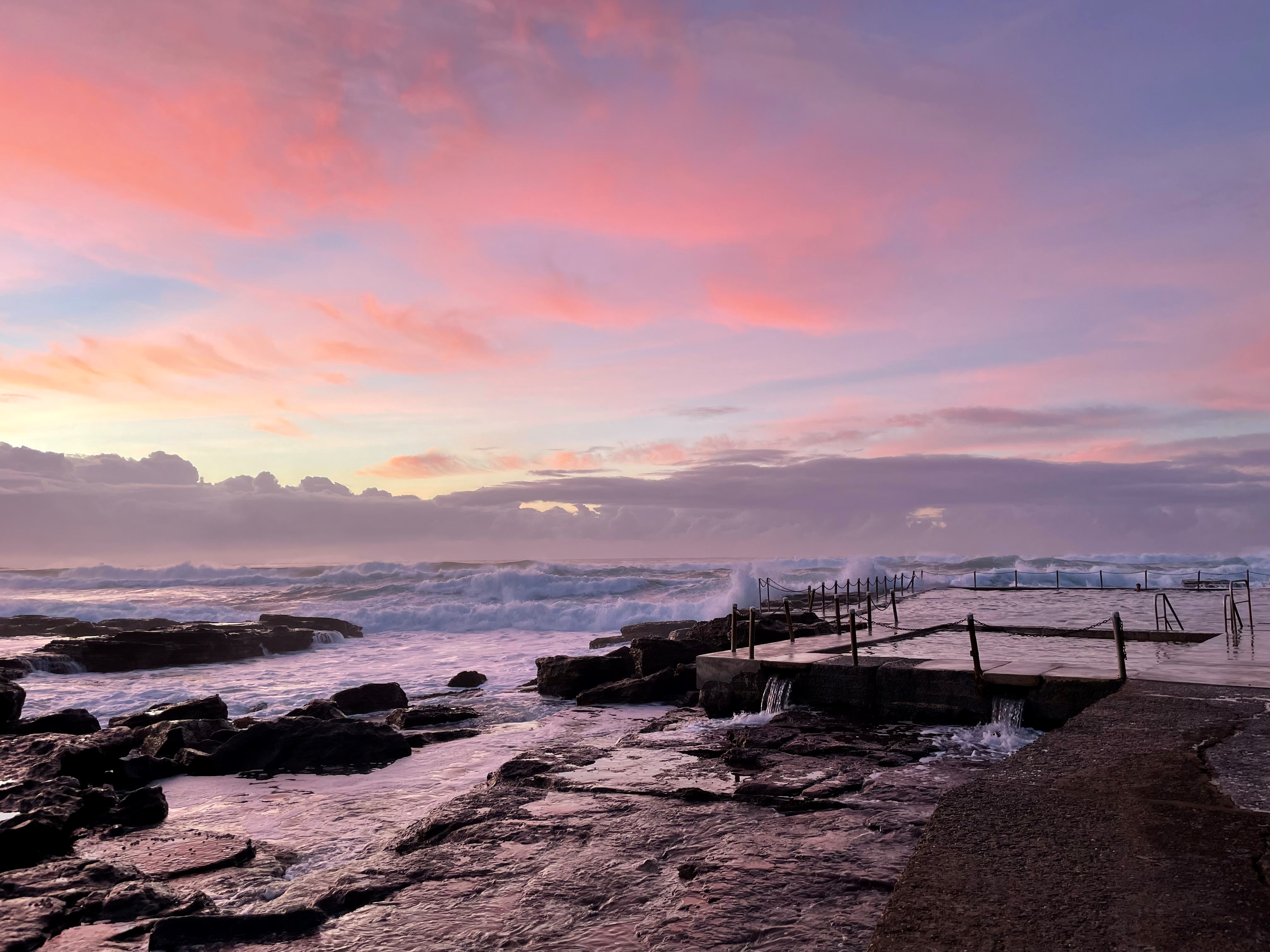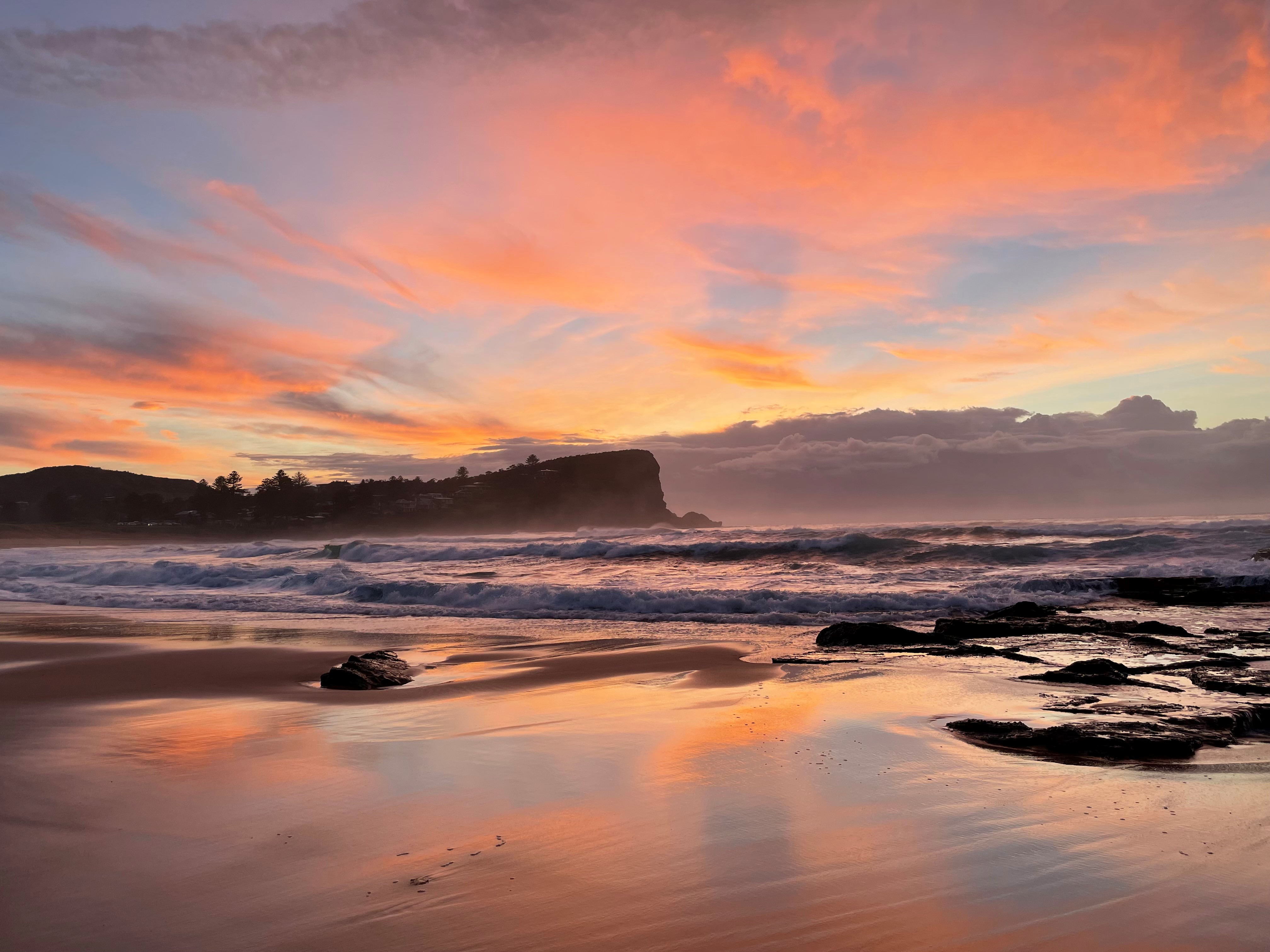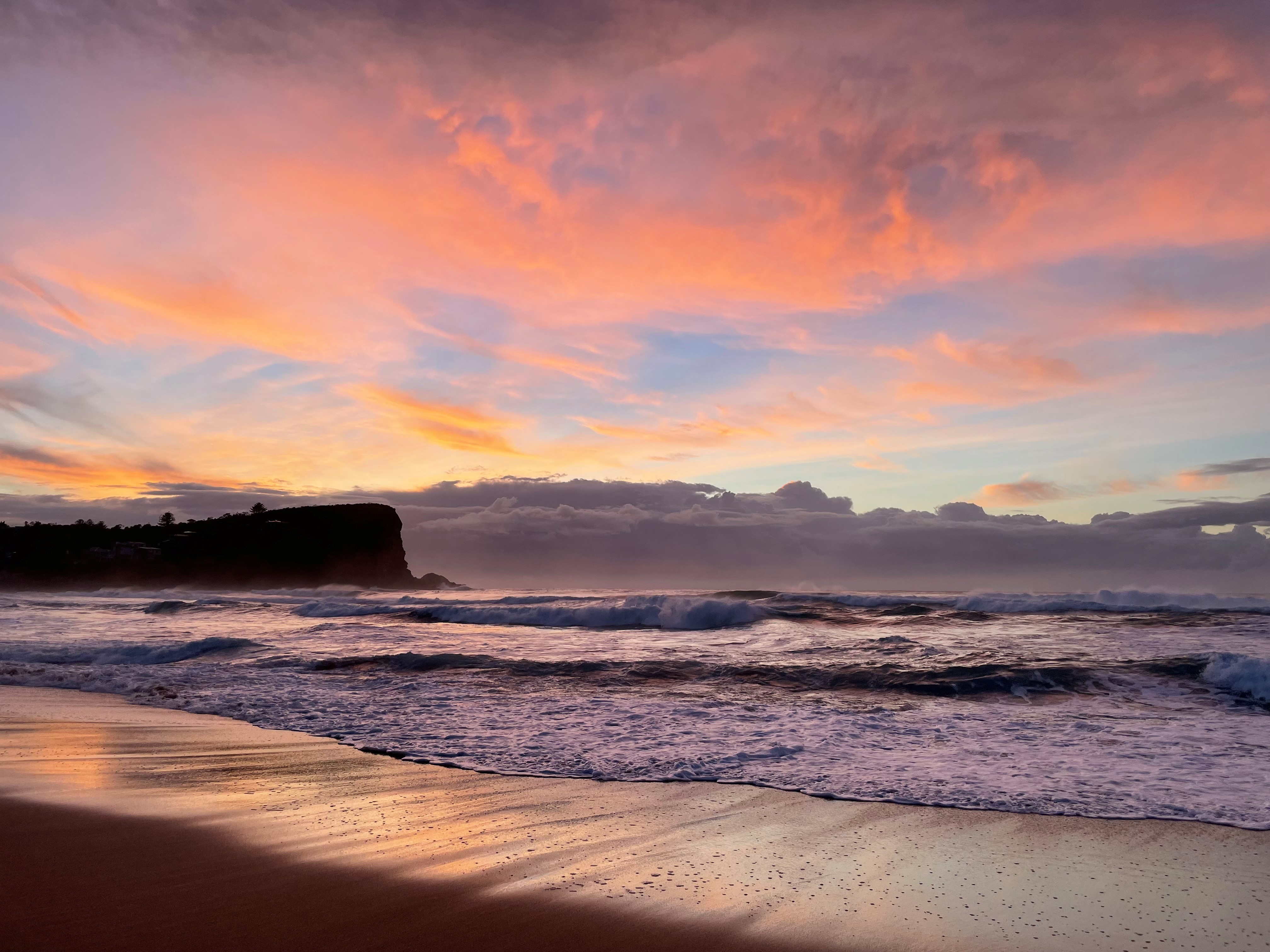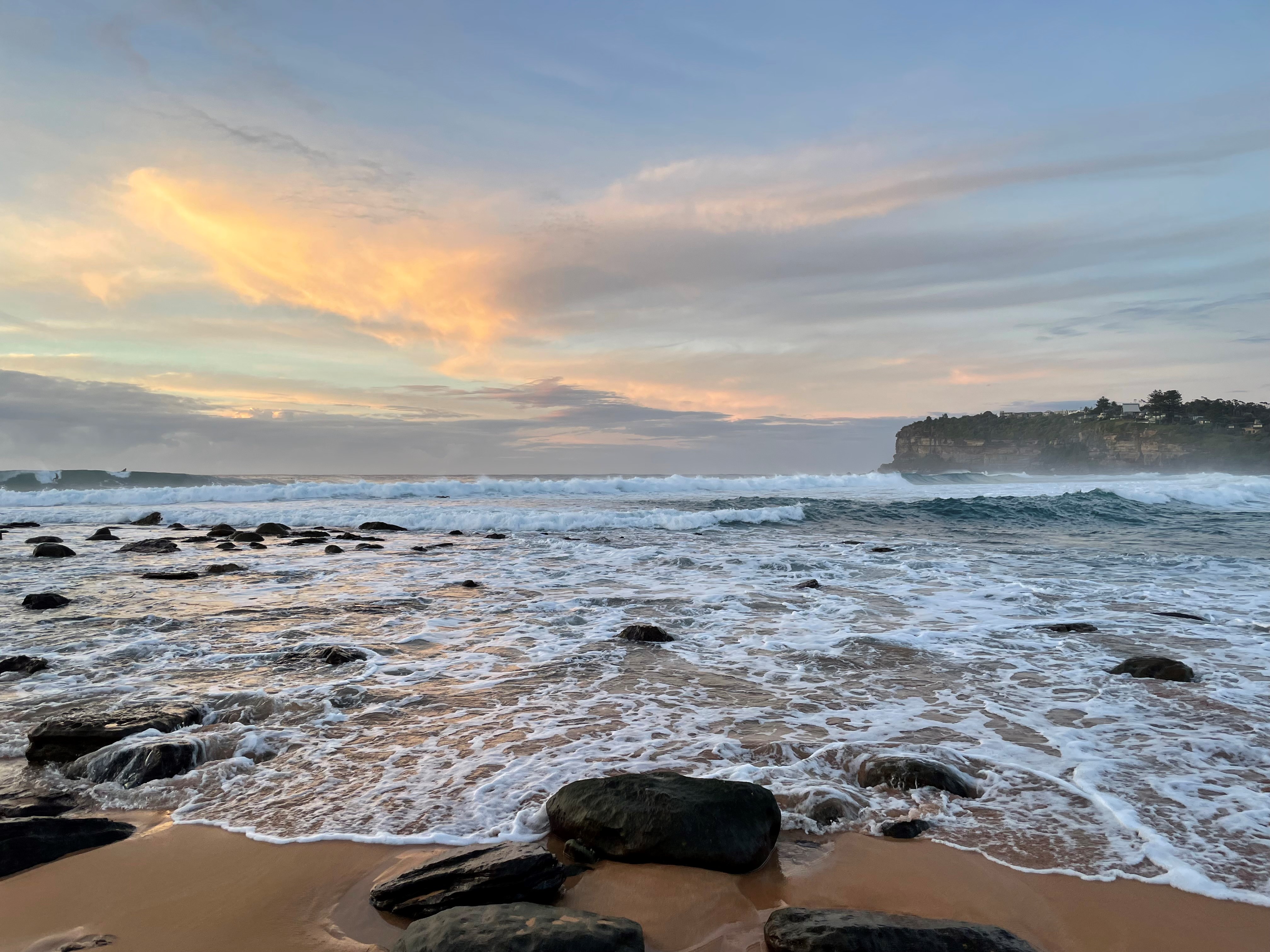 July 13th, 2021: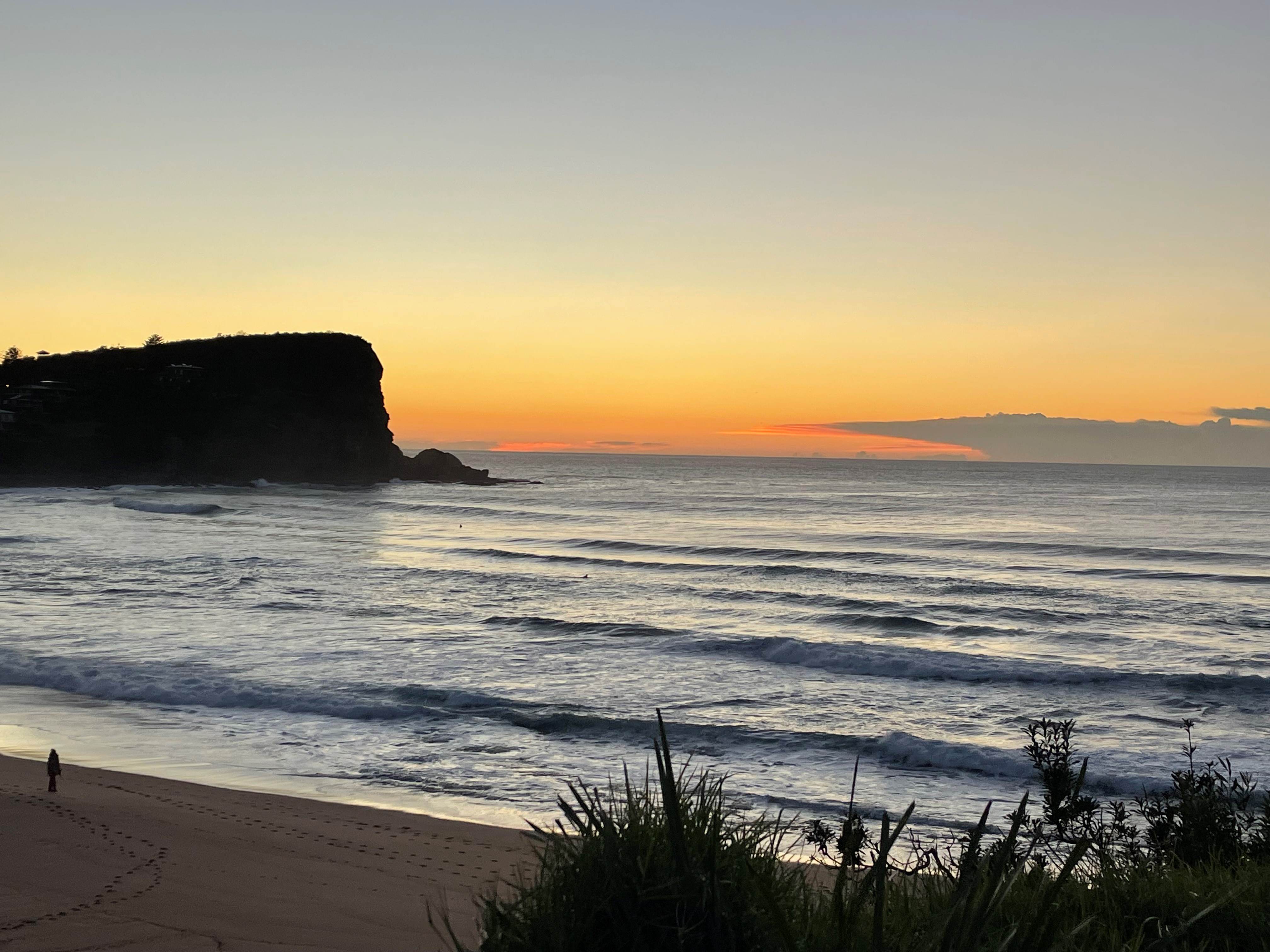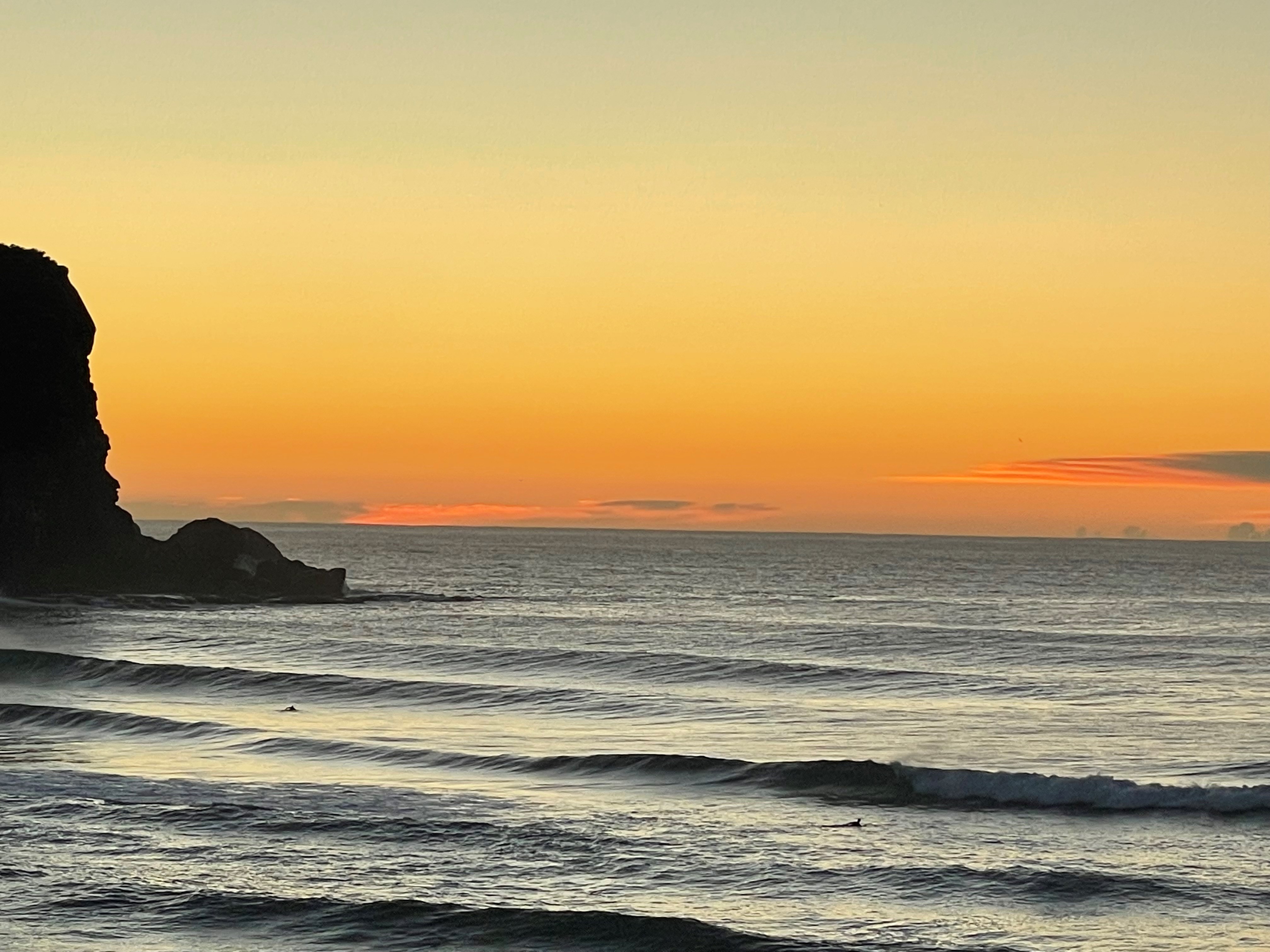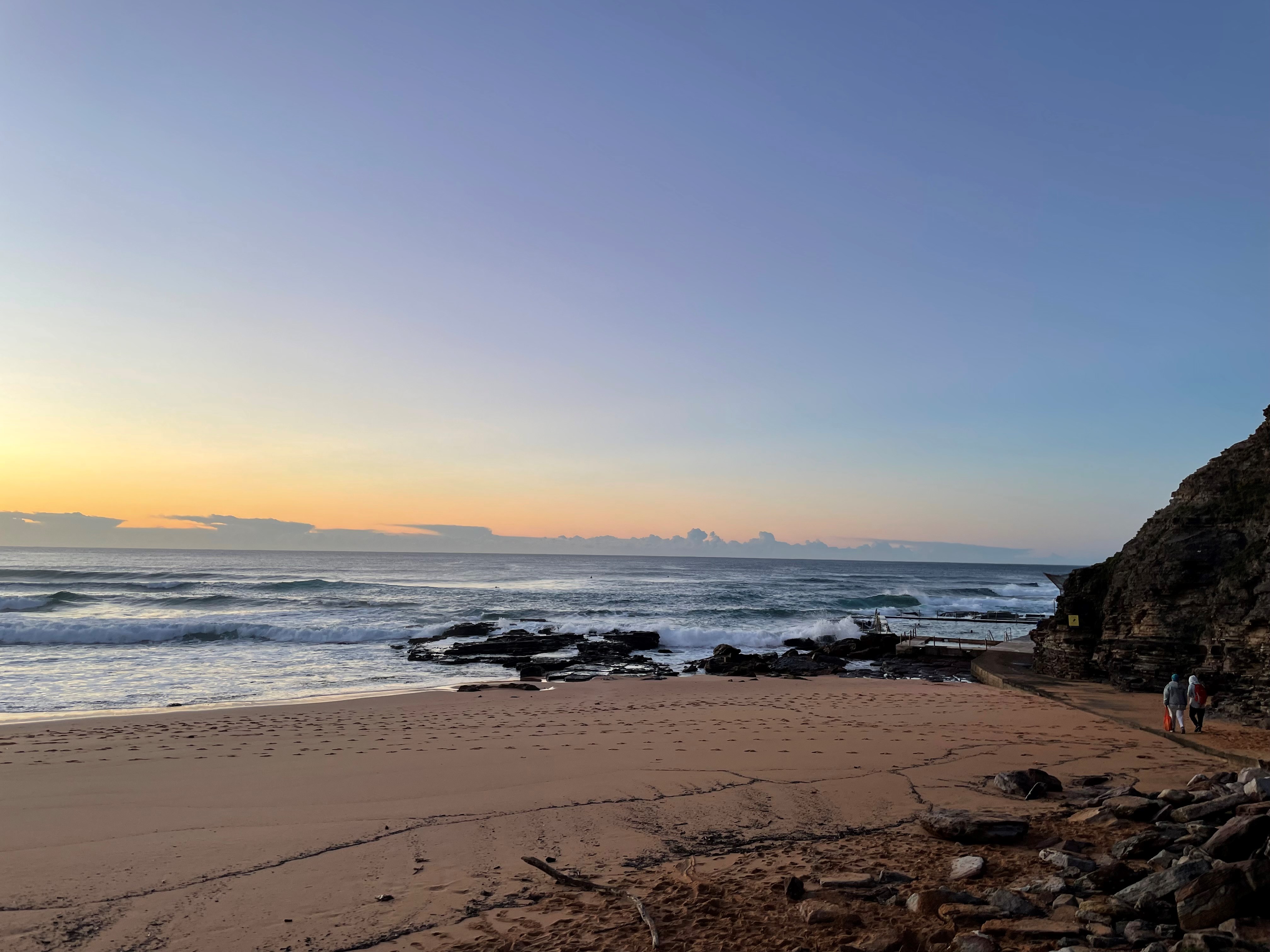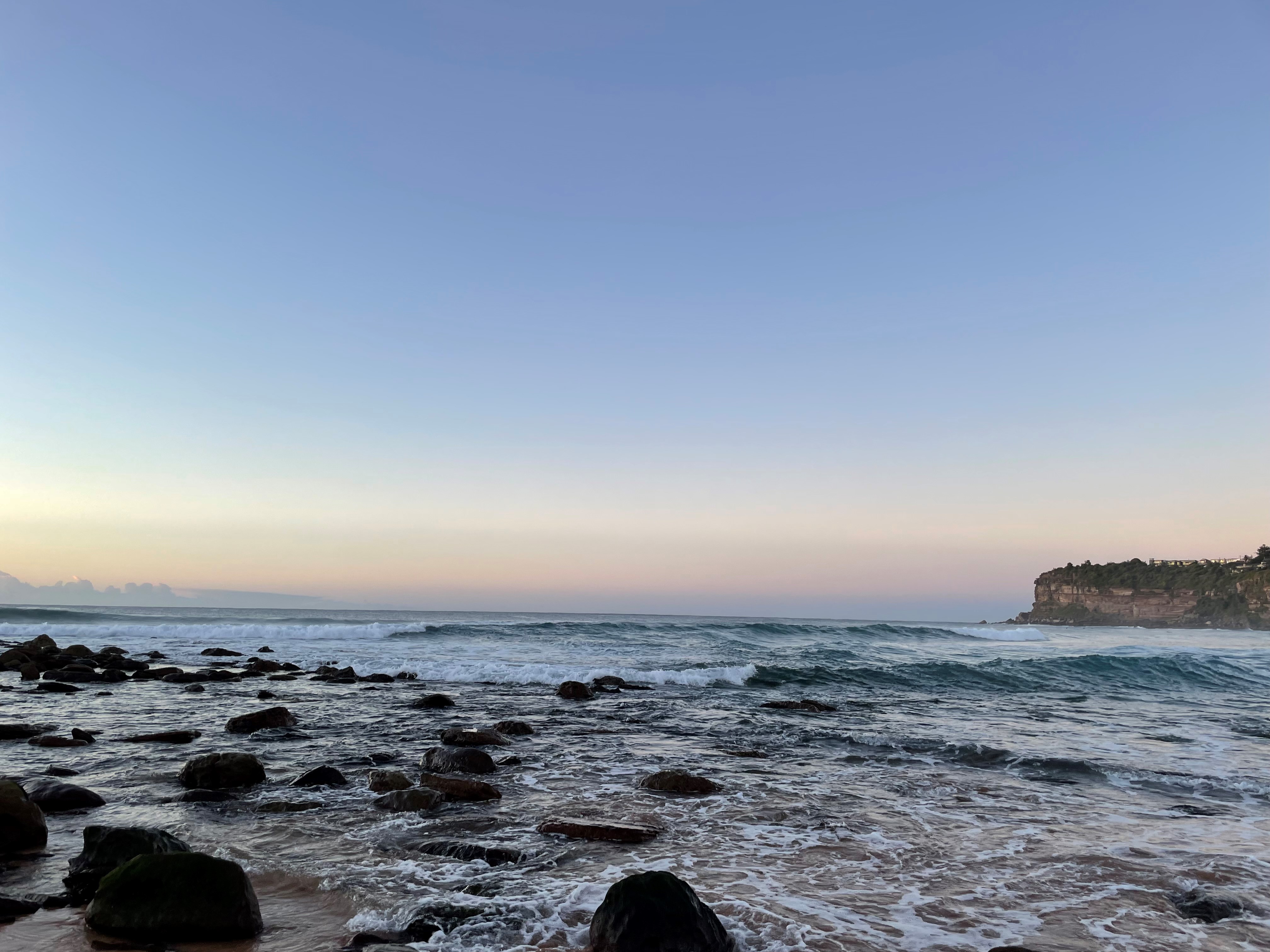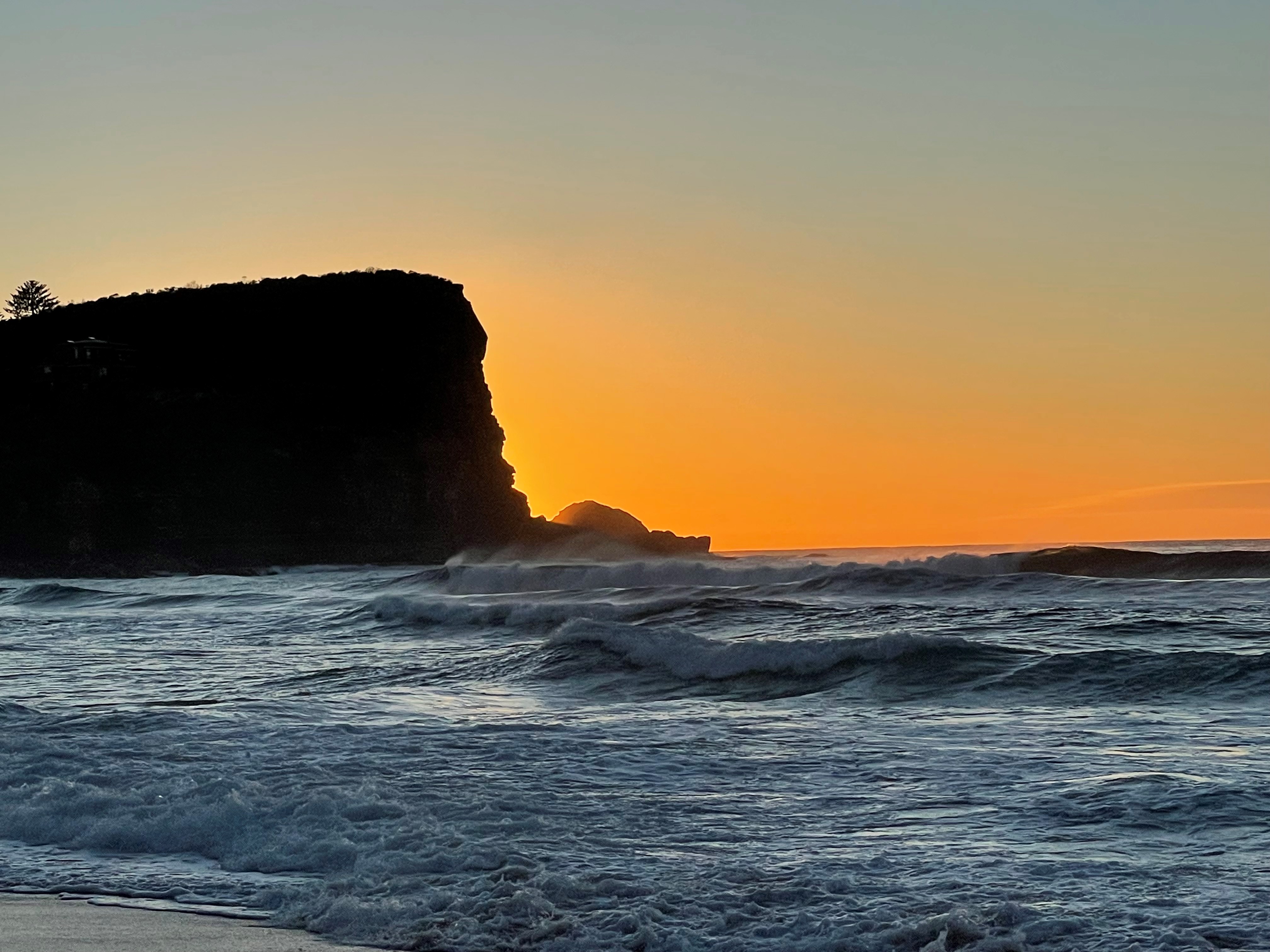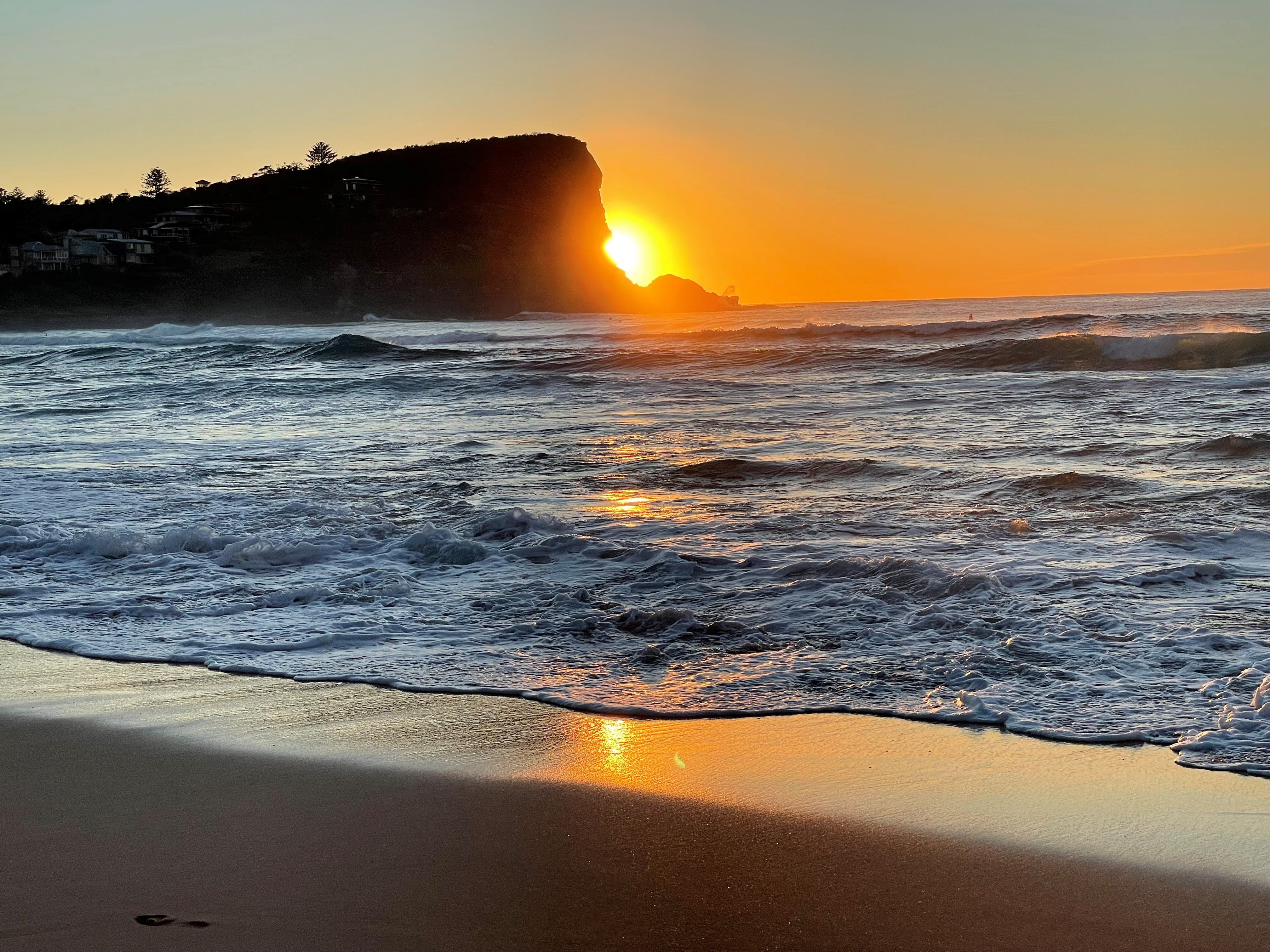 July 14th, 2021: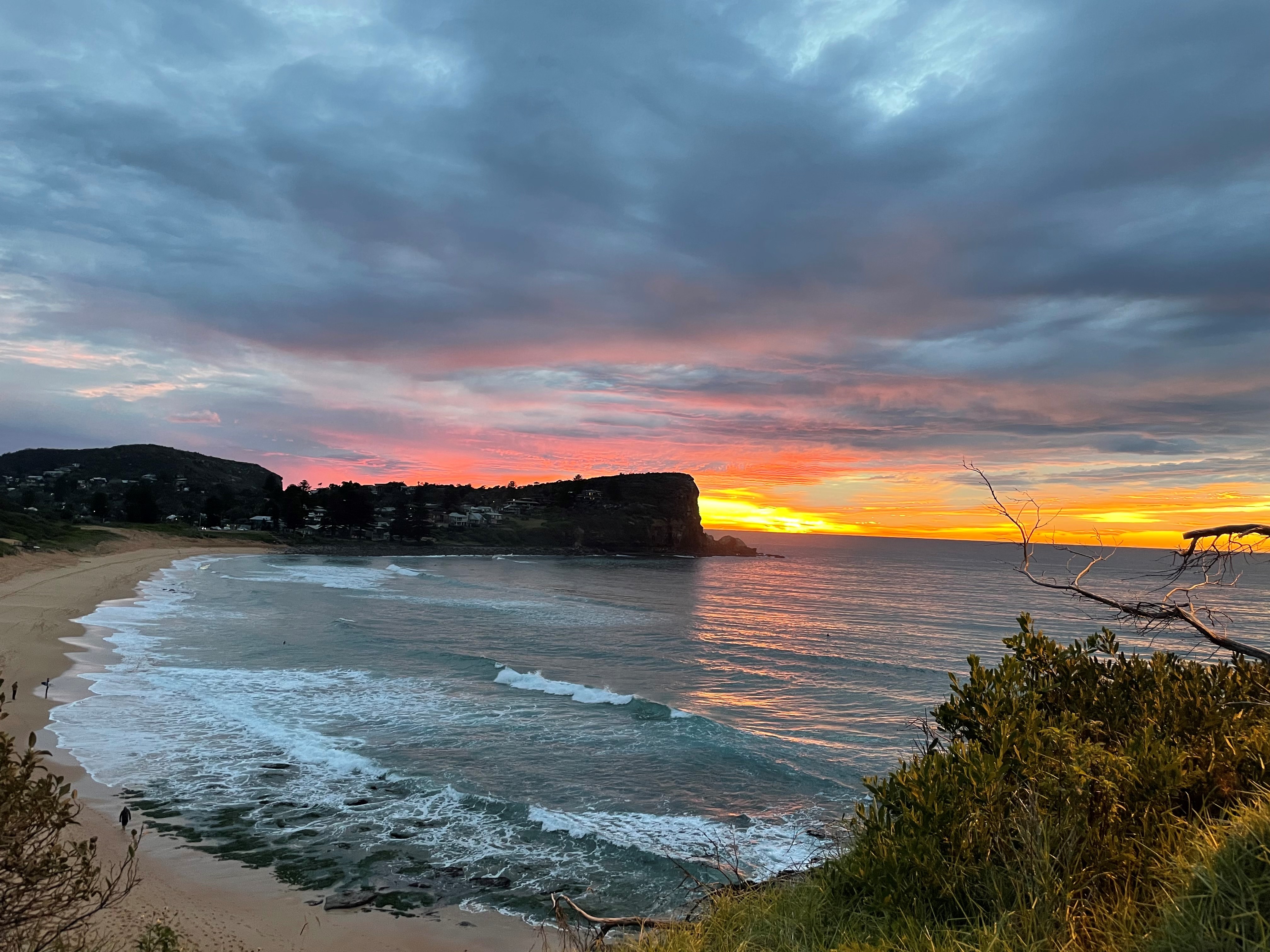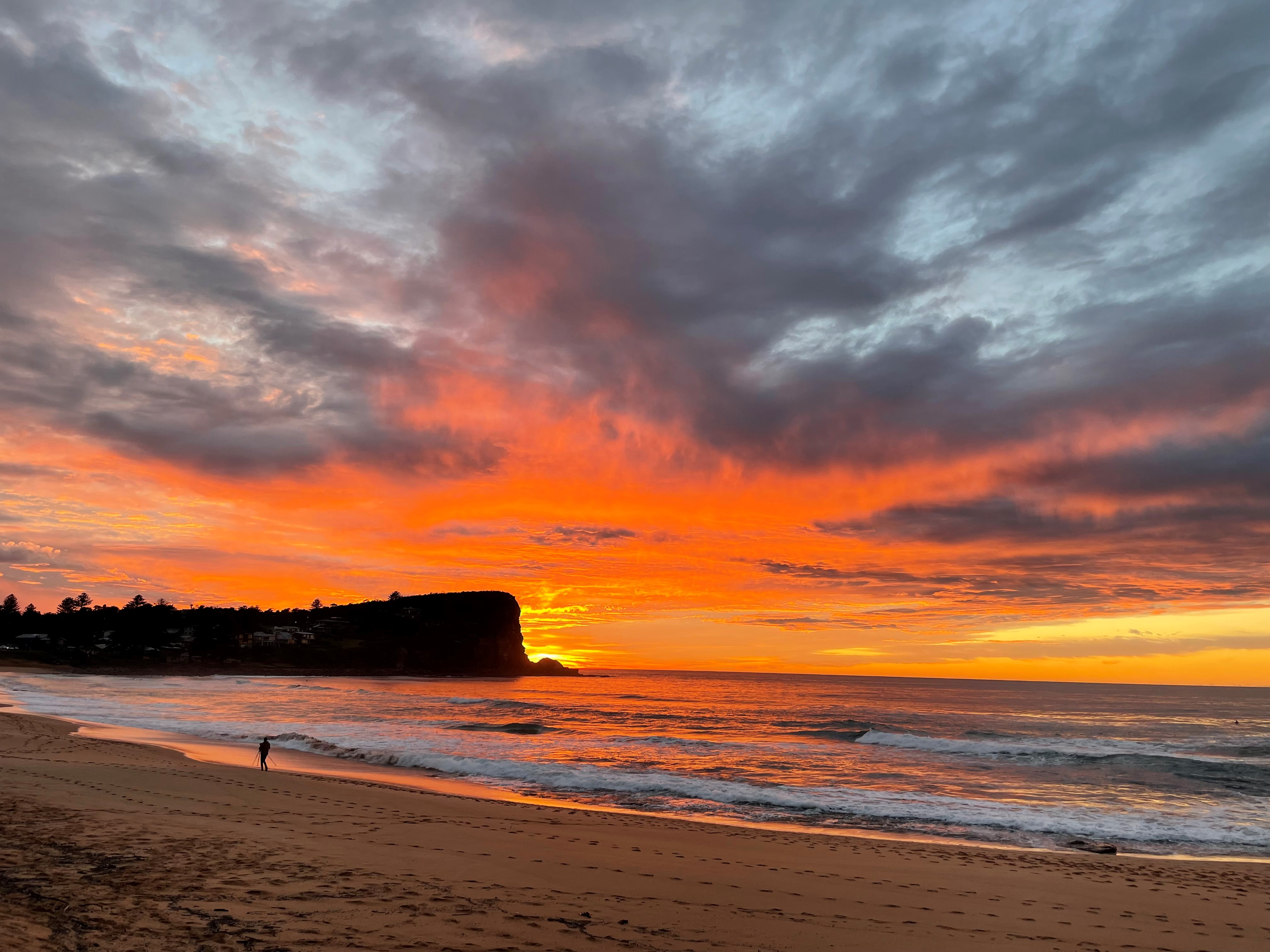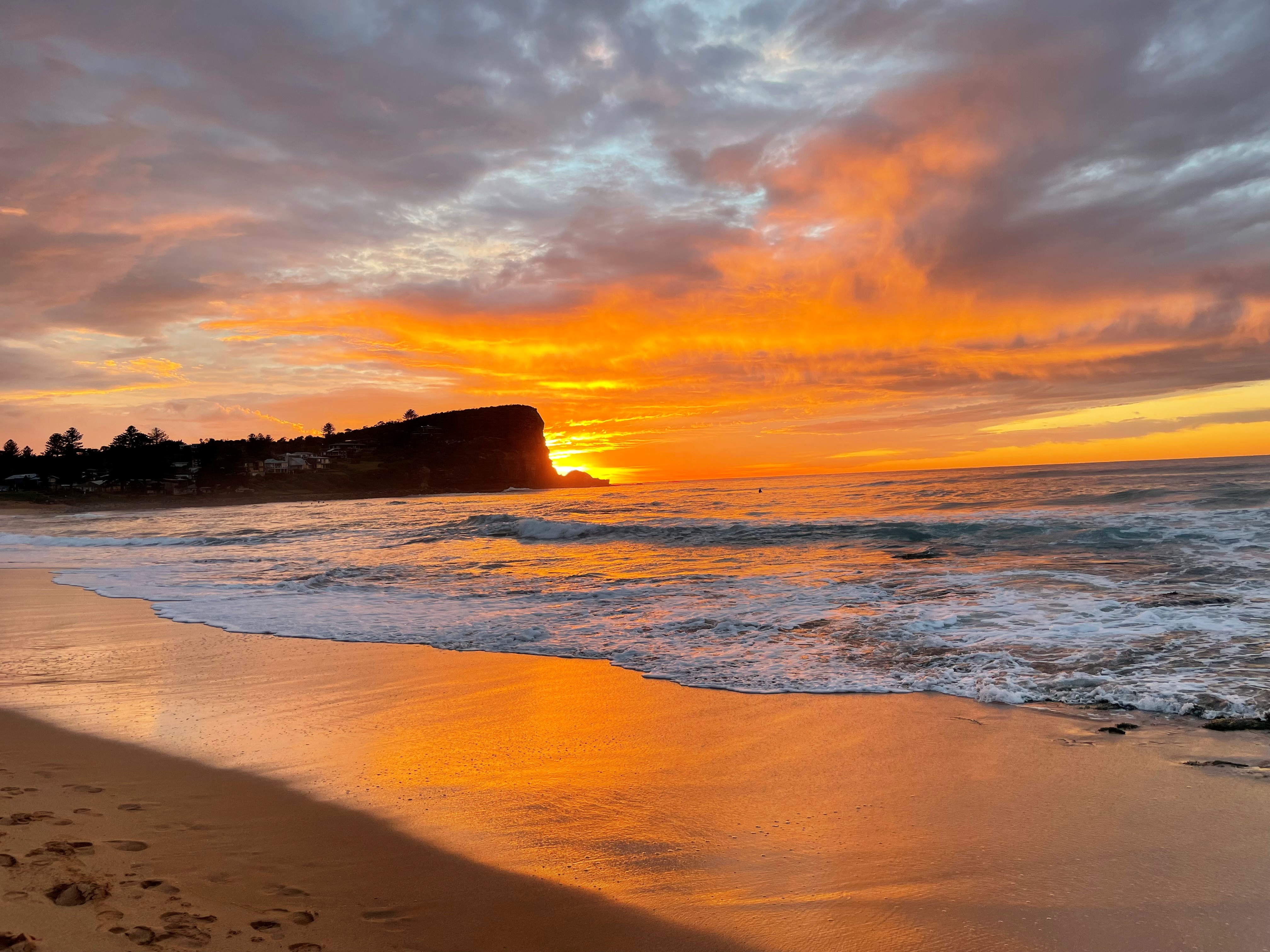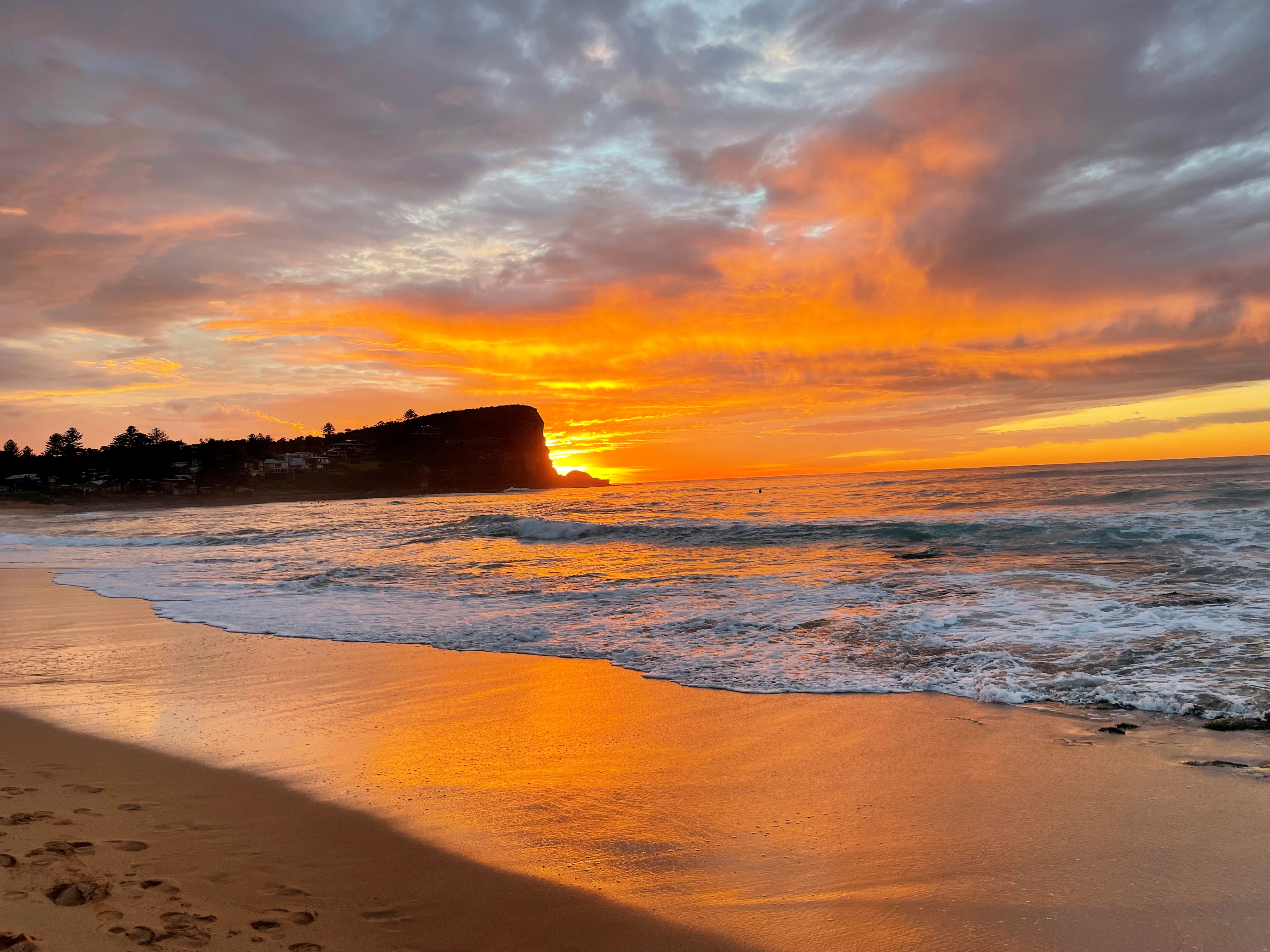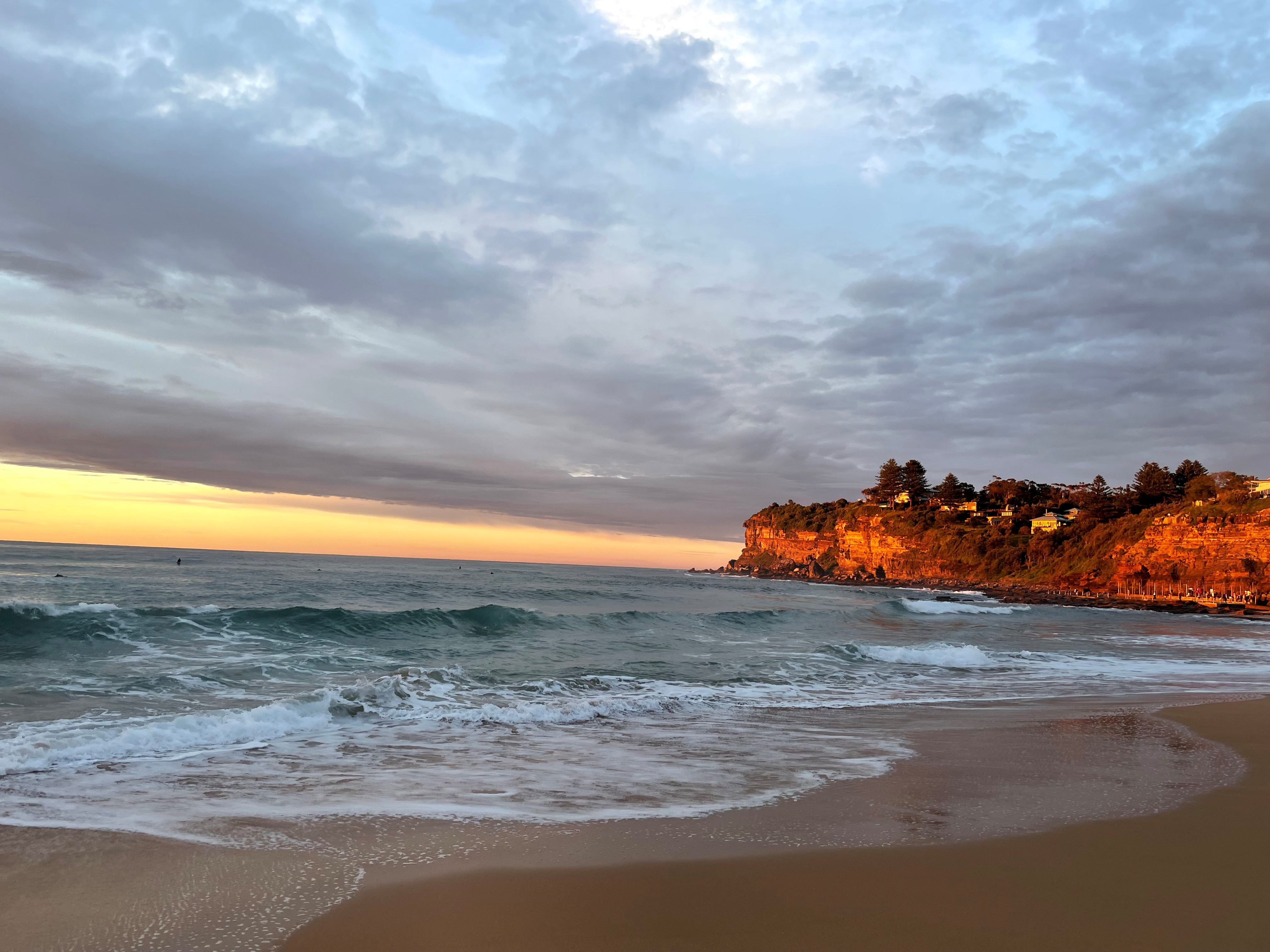 Bernadette's from same morning: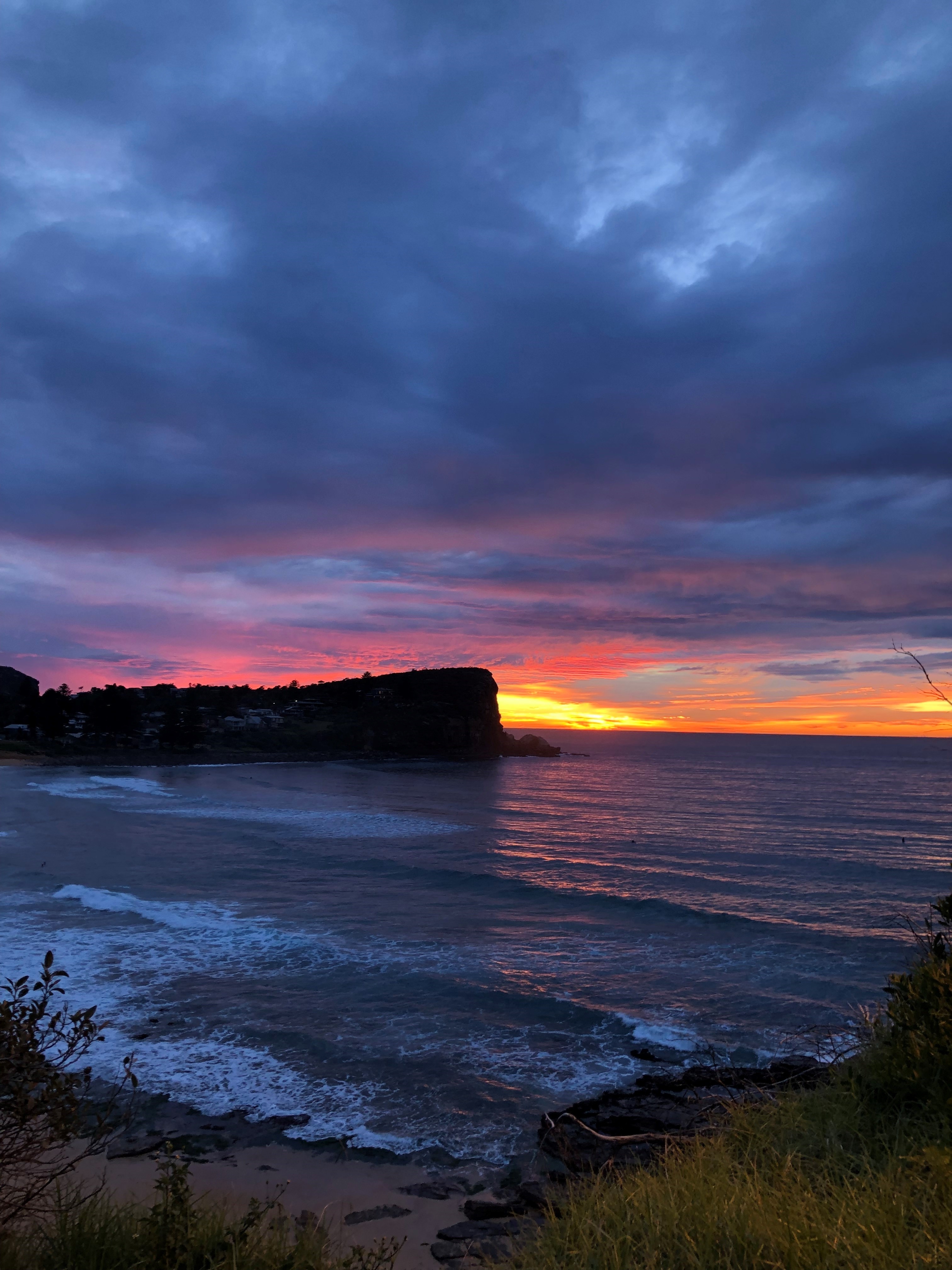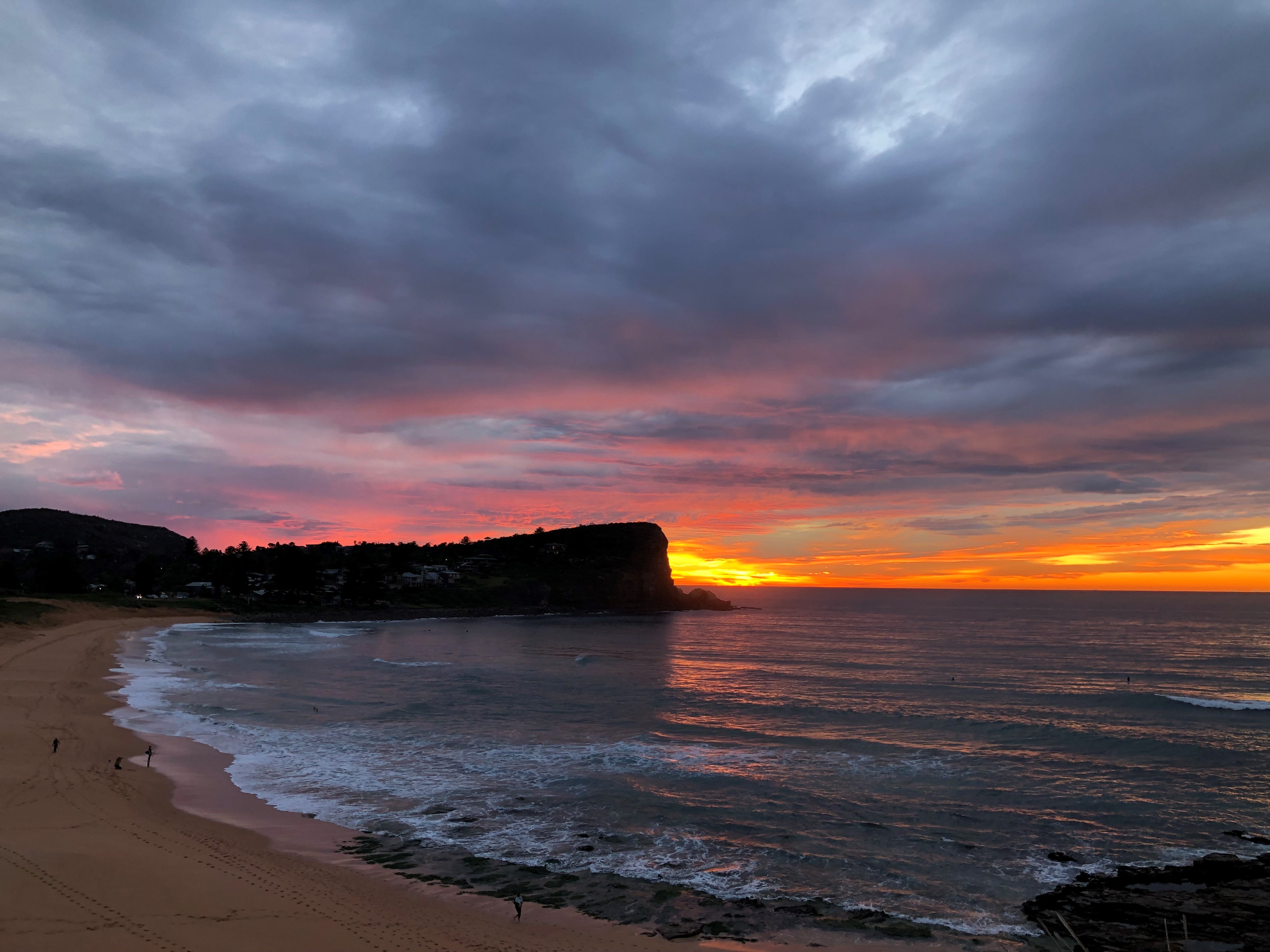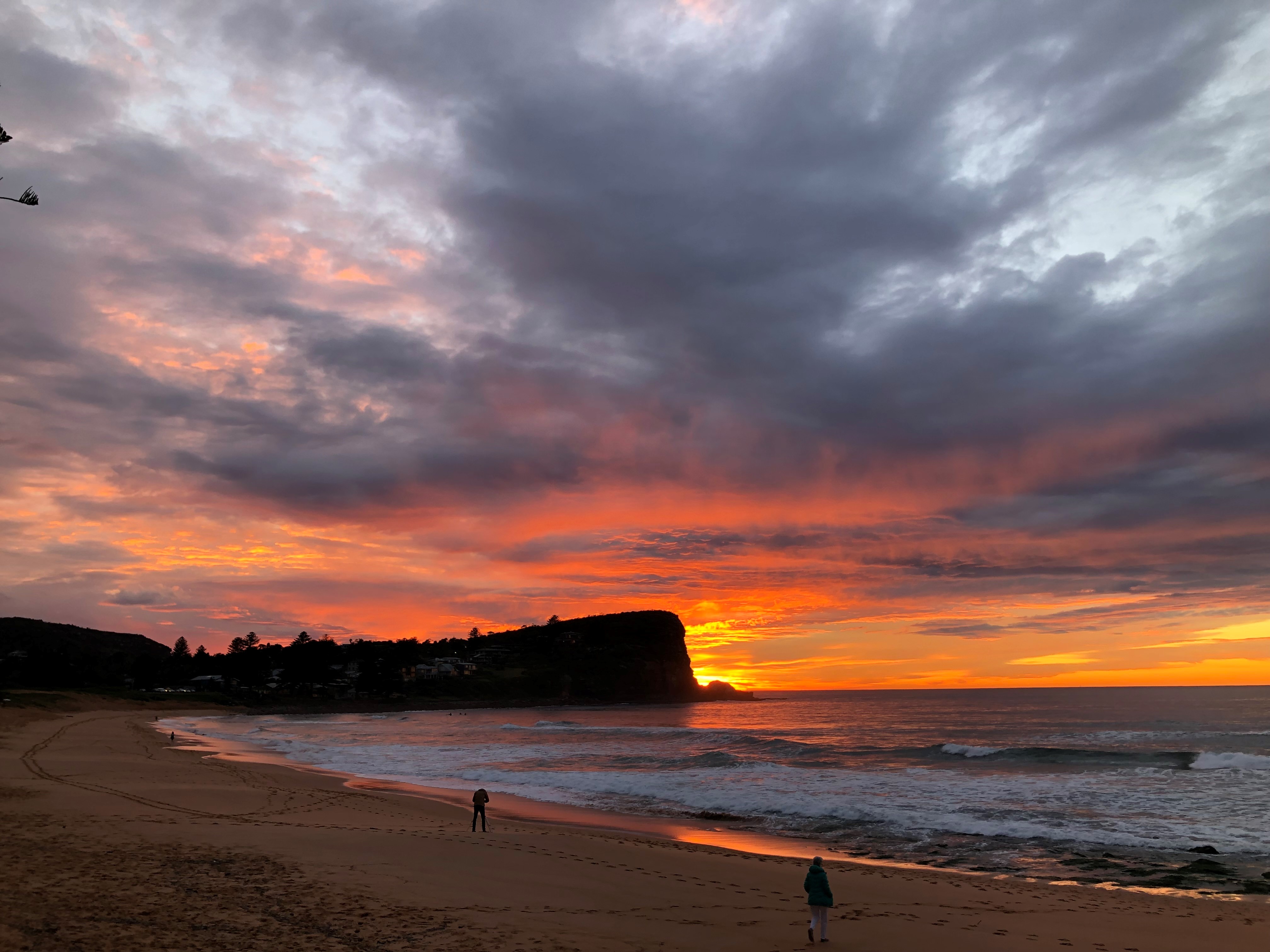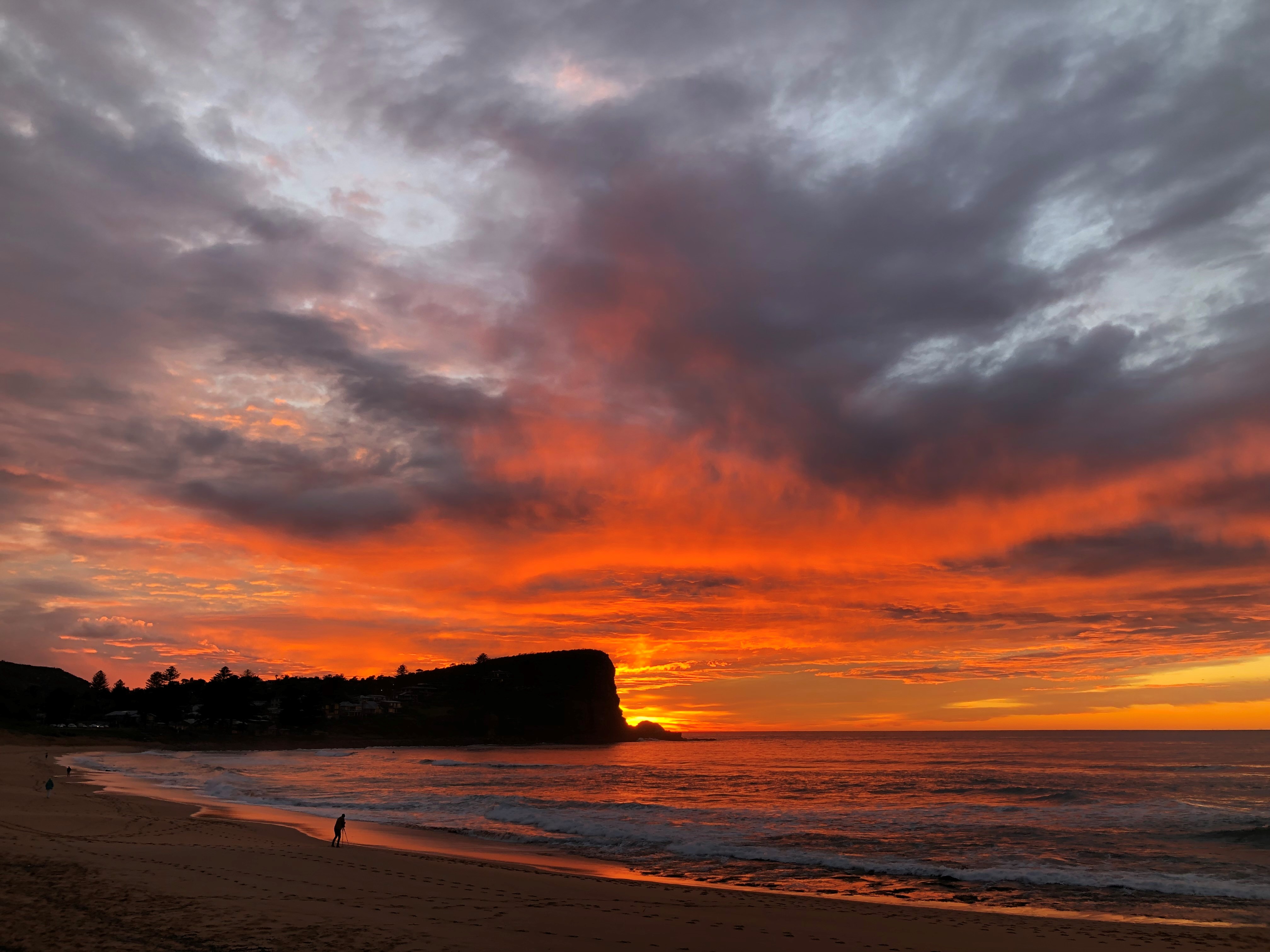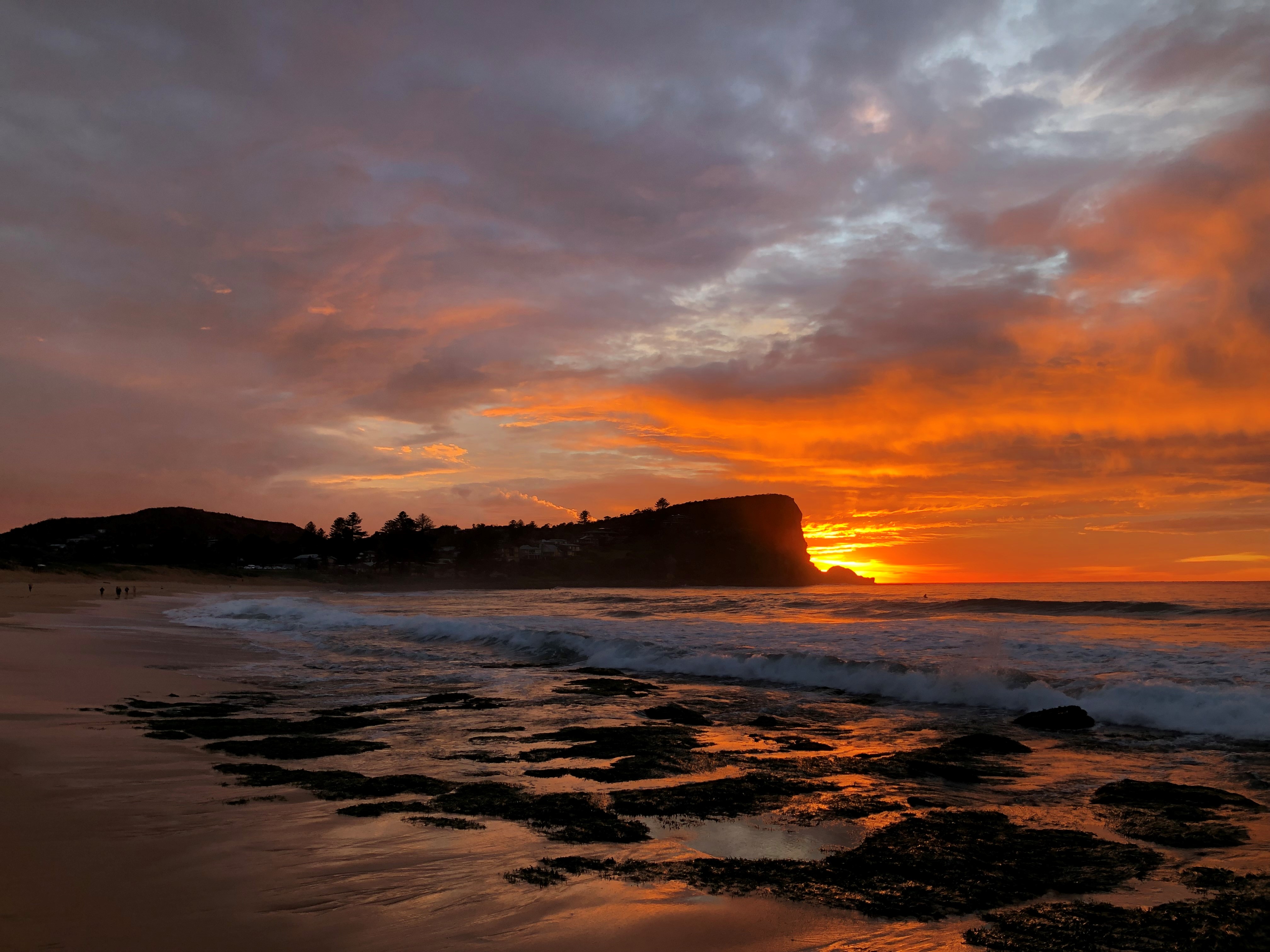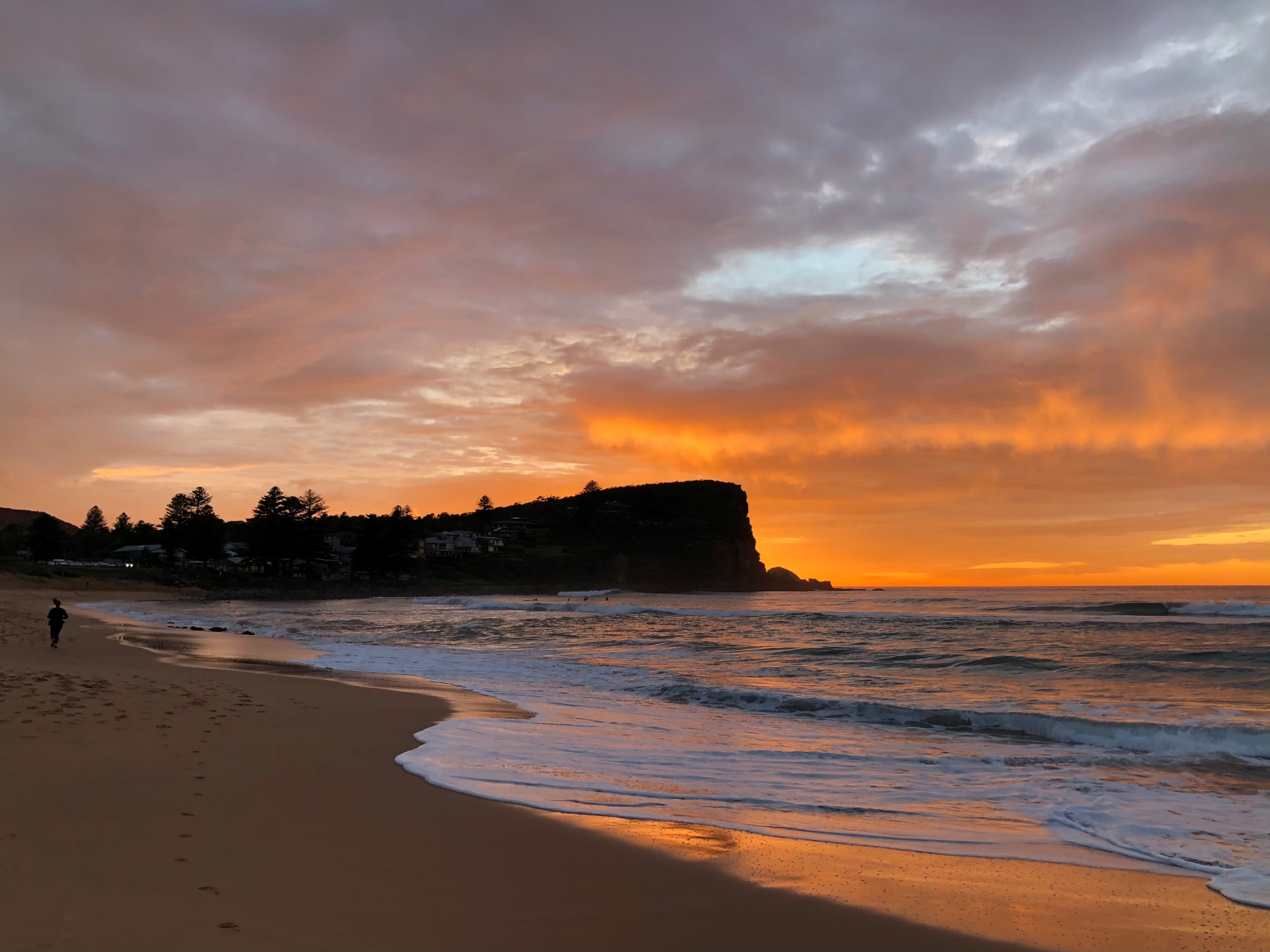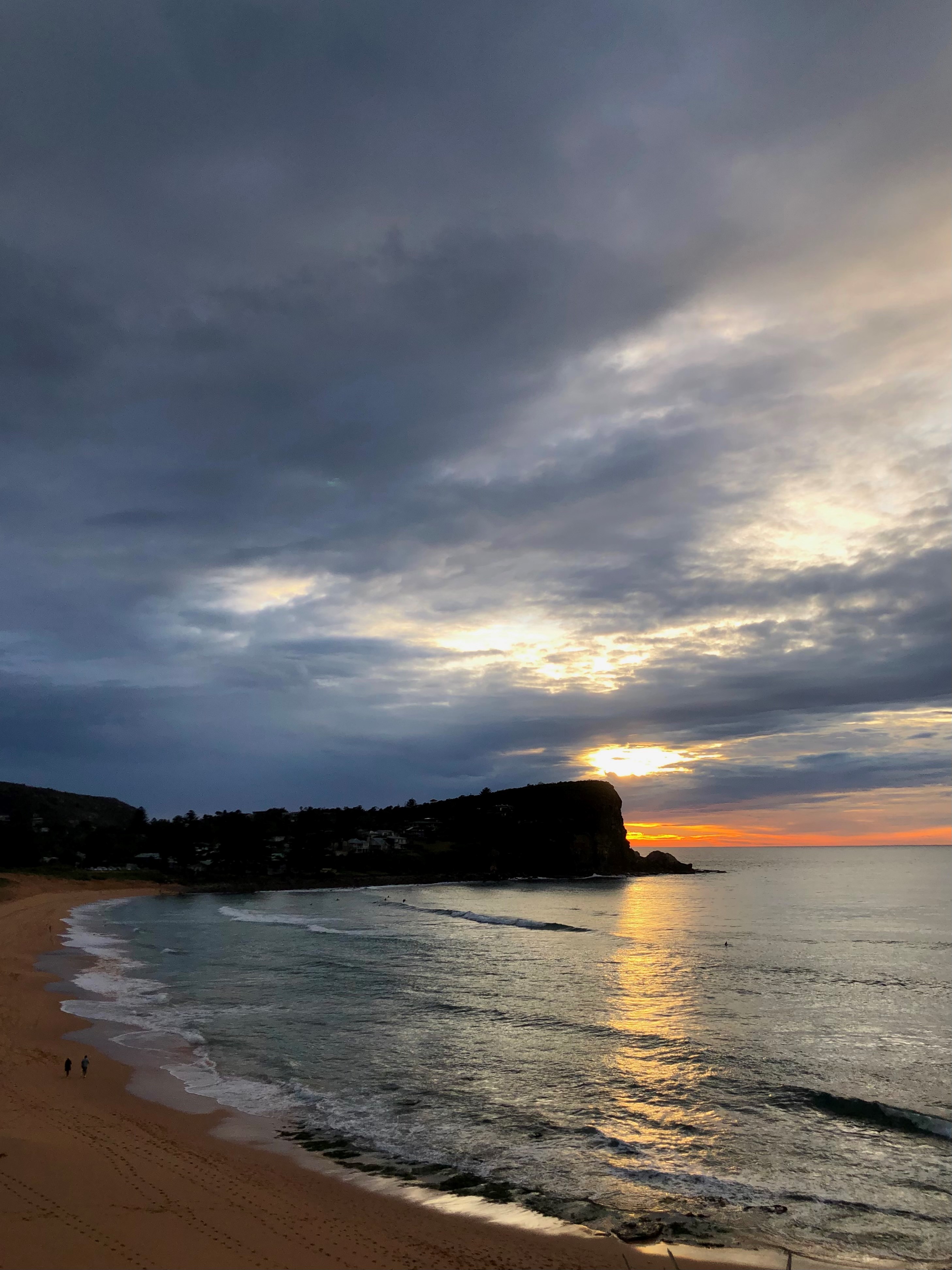 July 15th, 2021: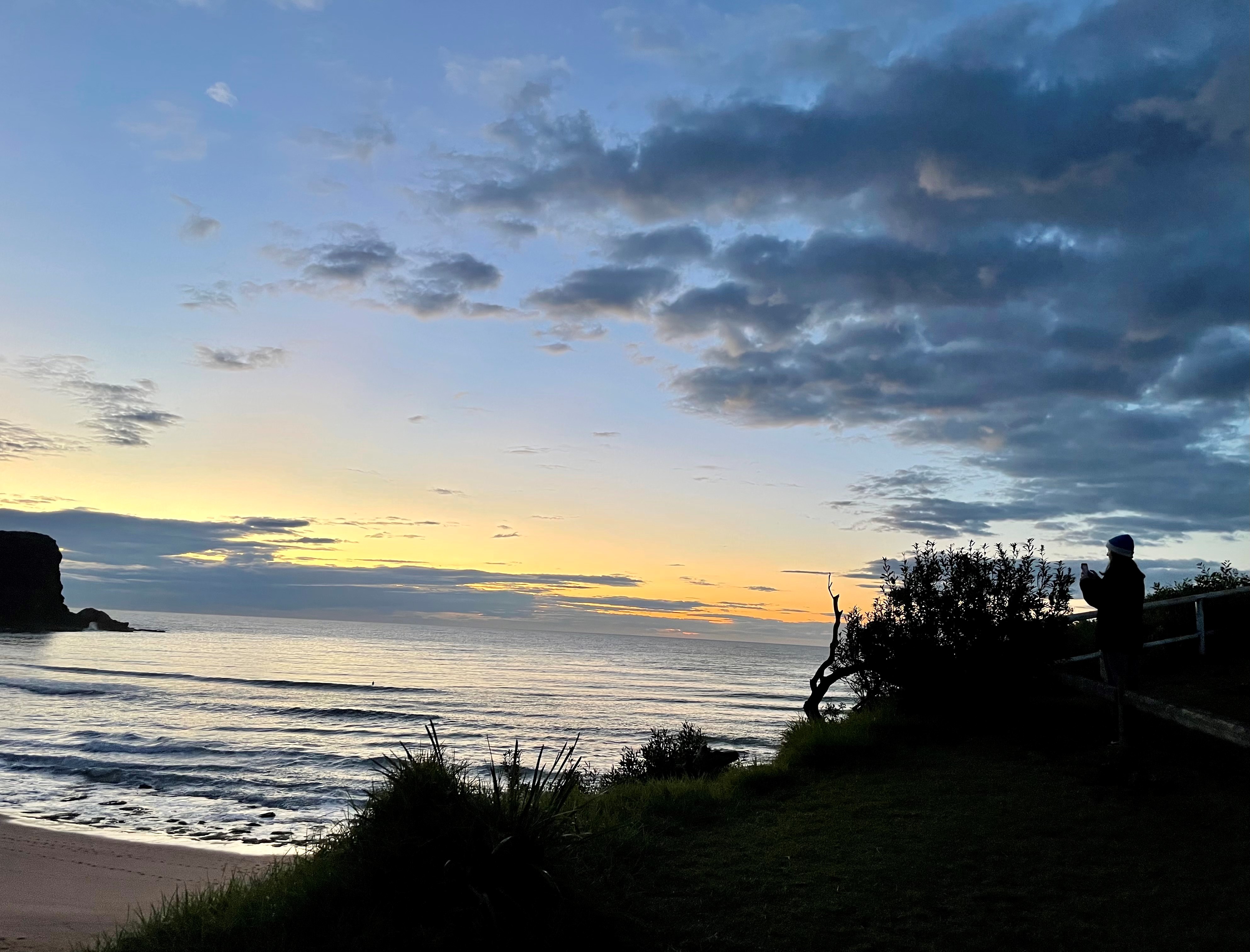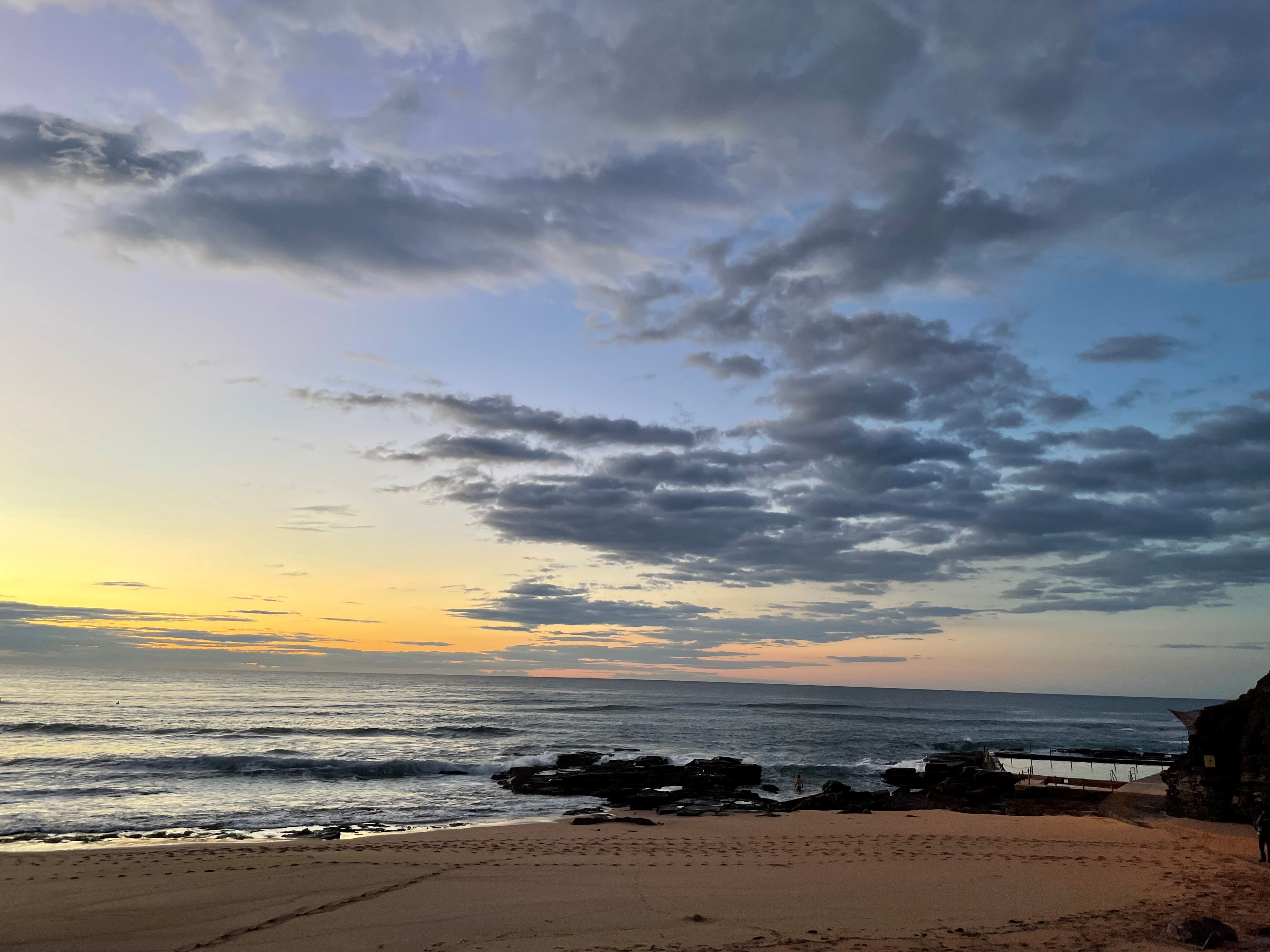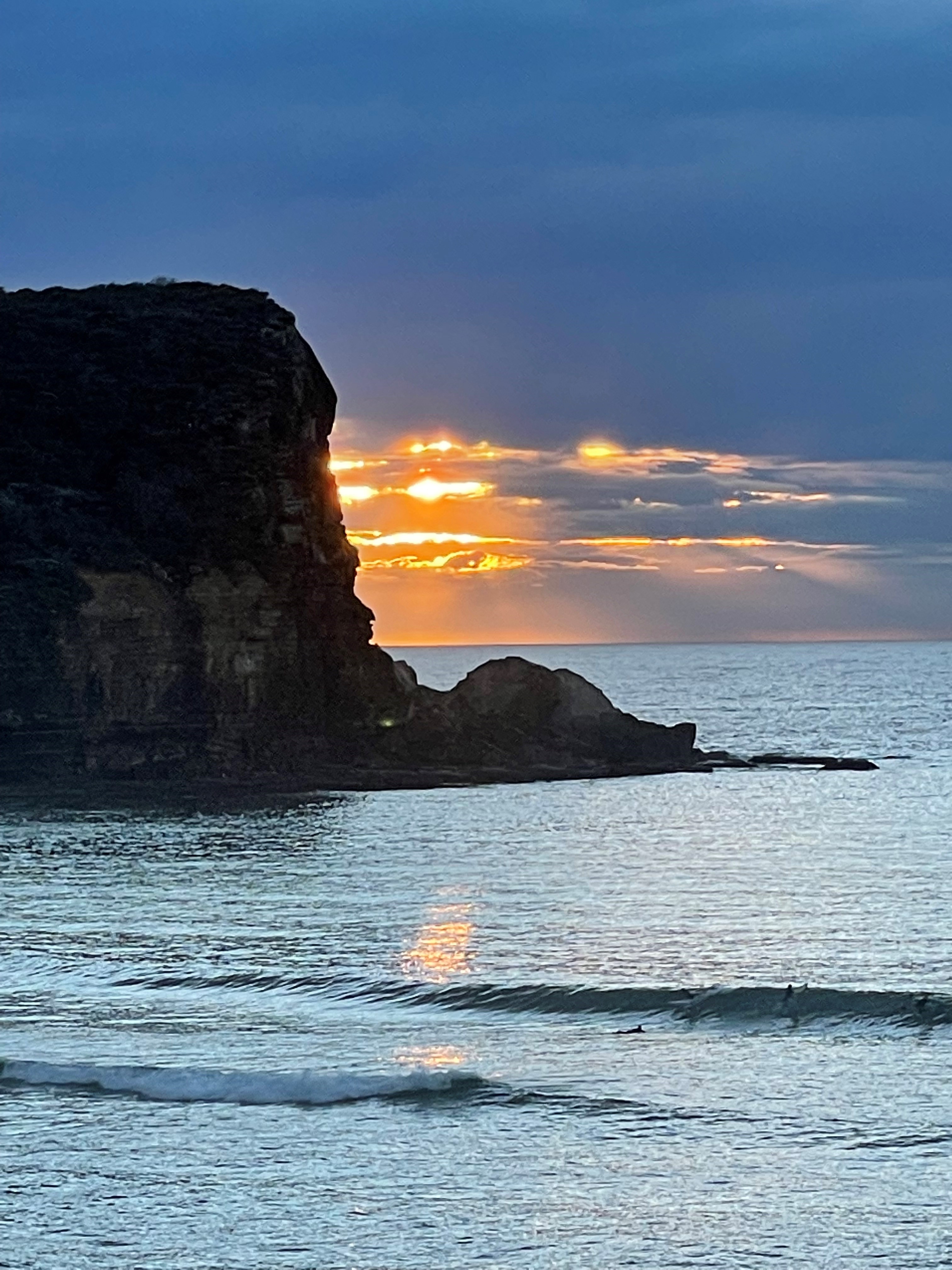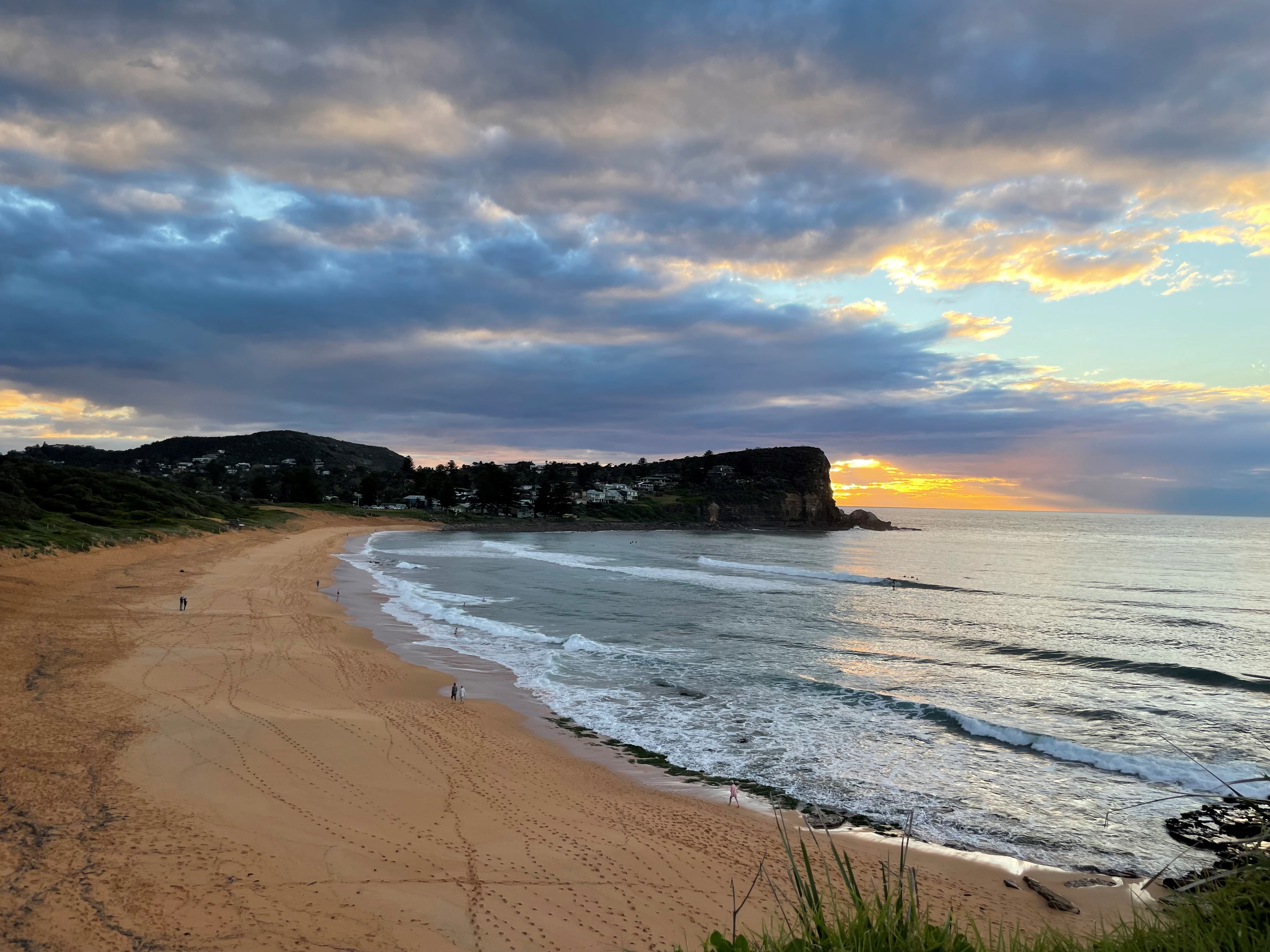 July 16th, 2021: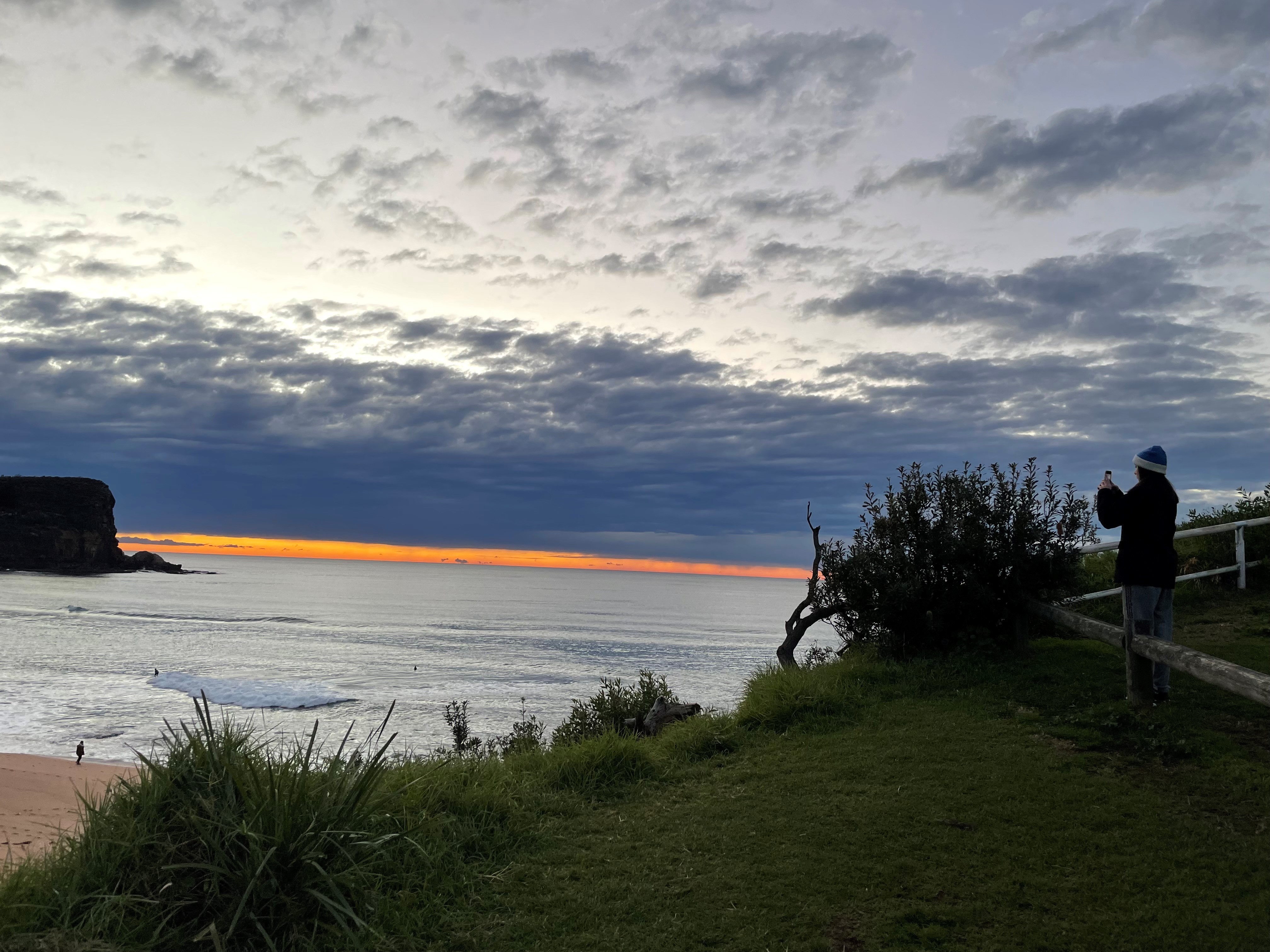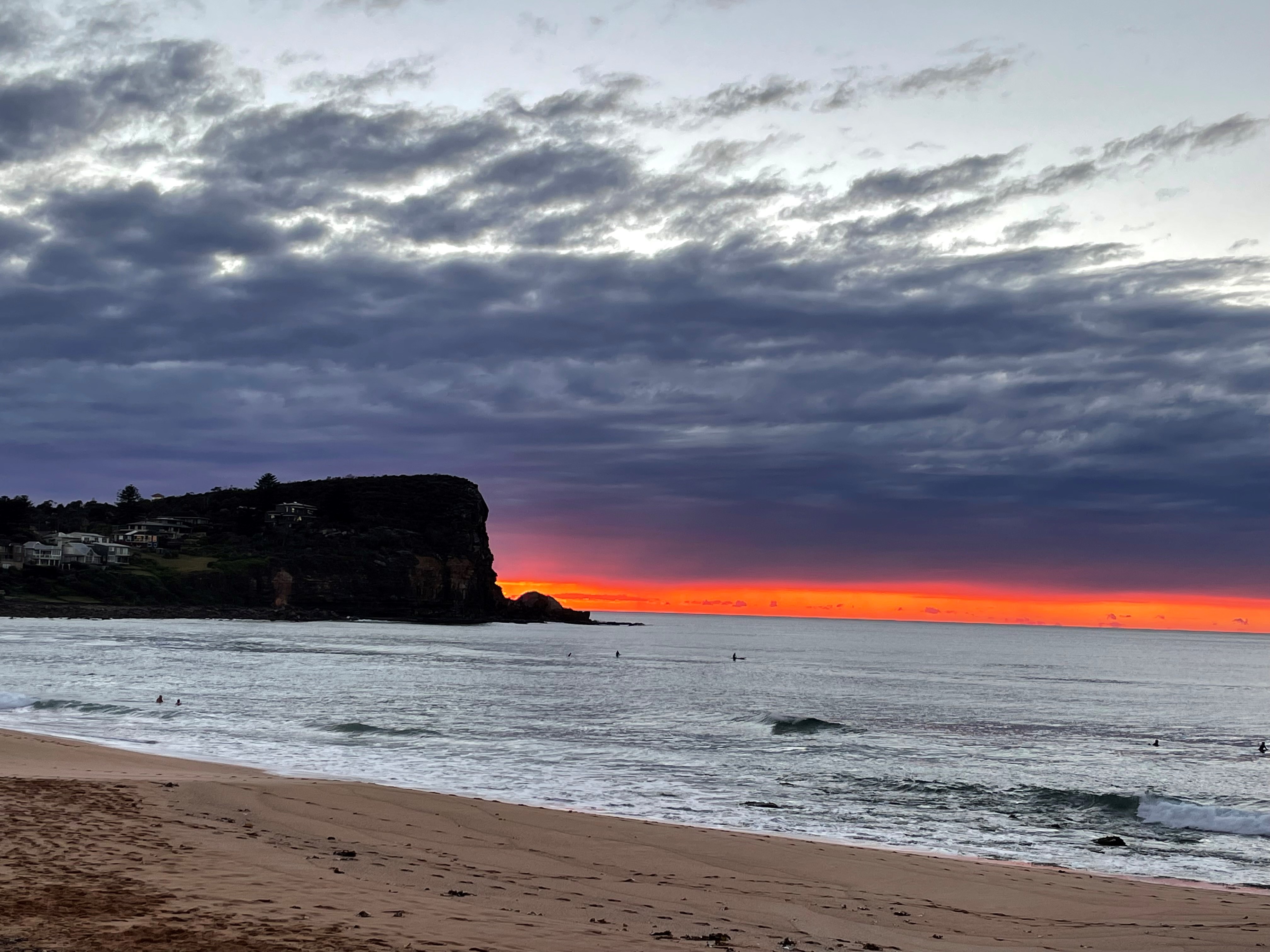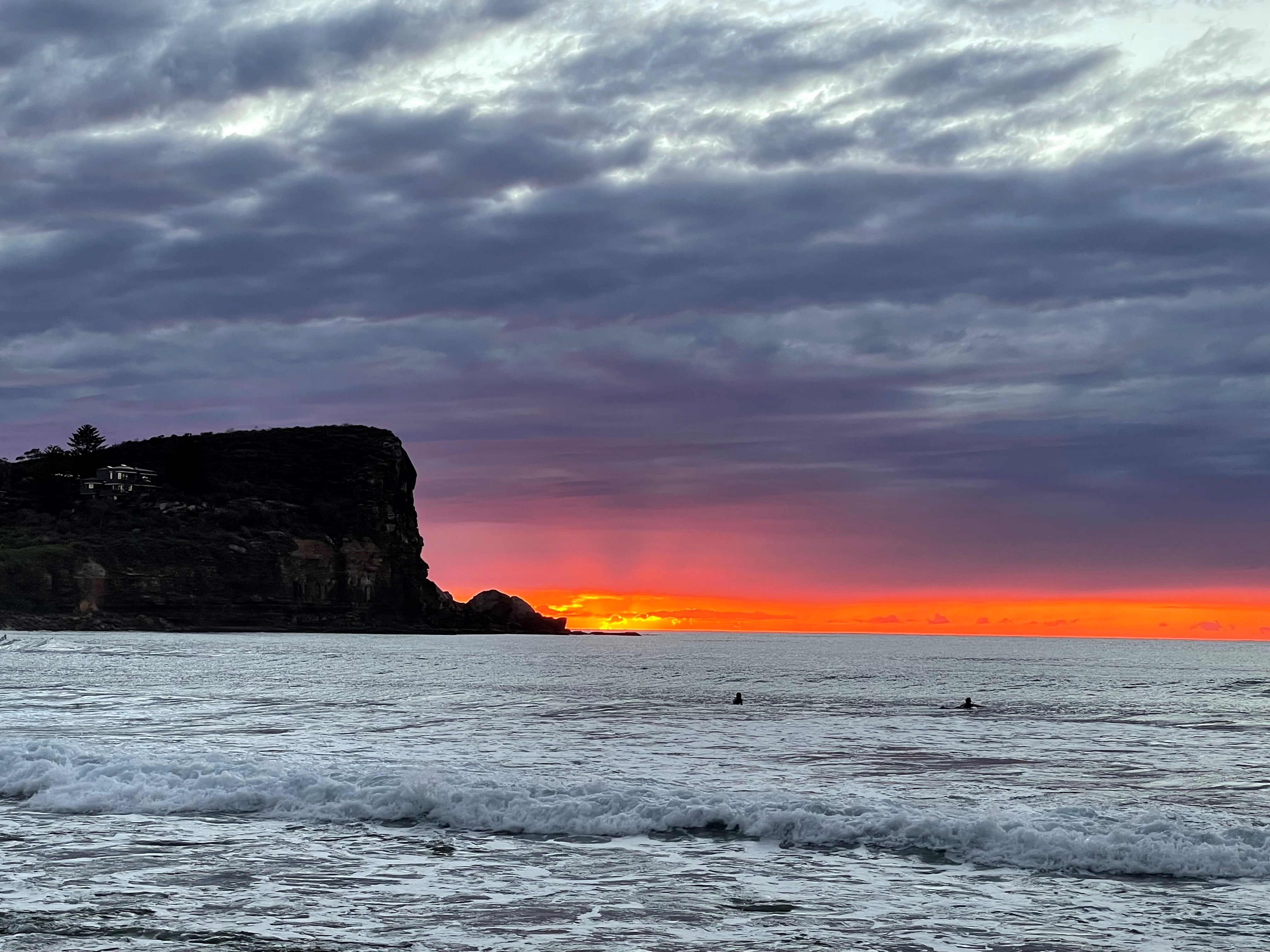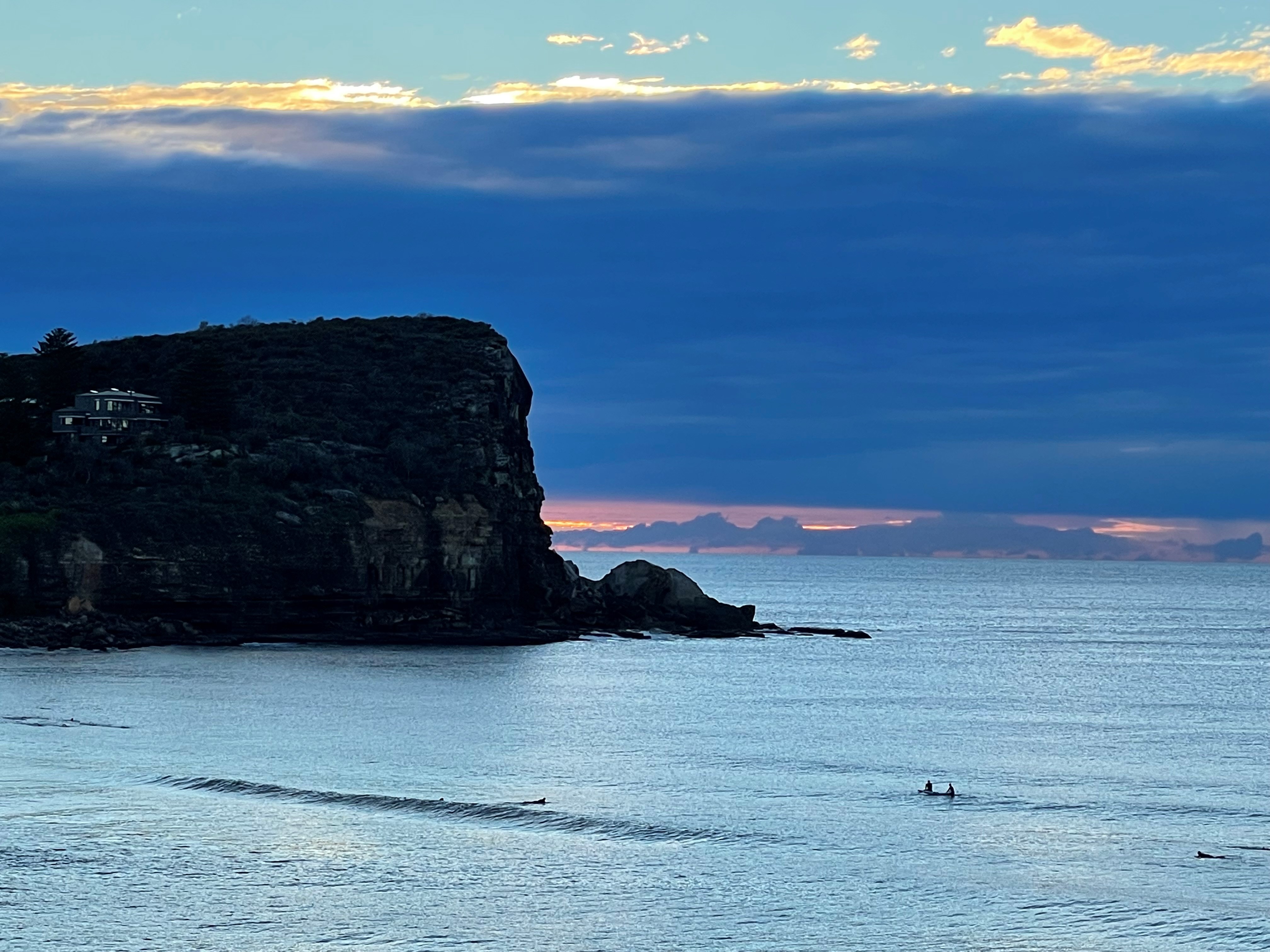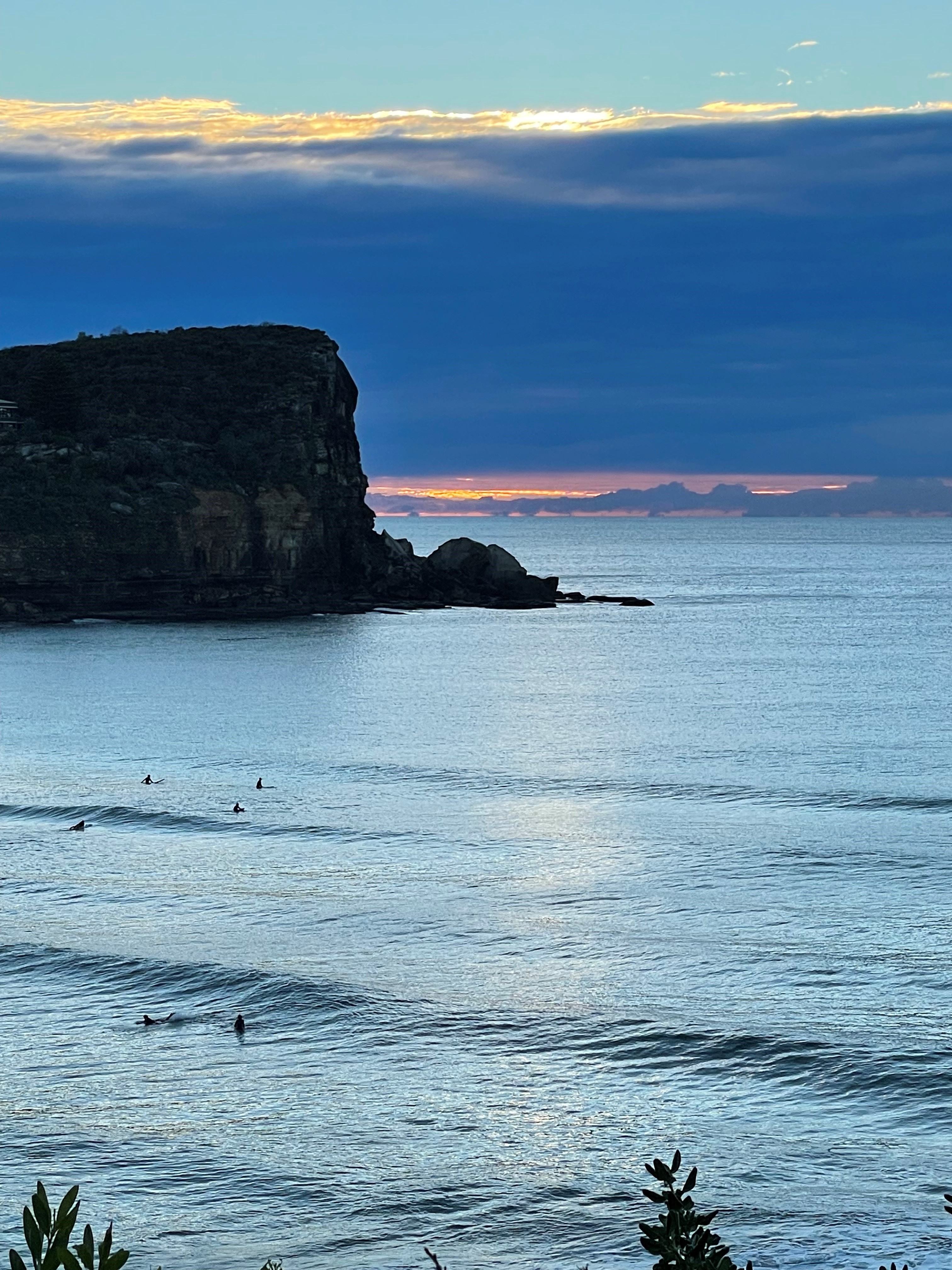 July 17th, 2021: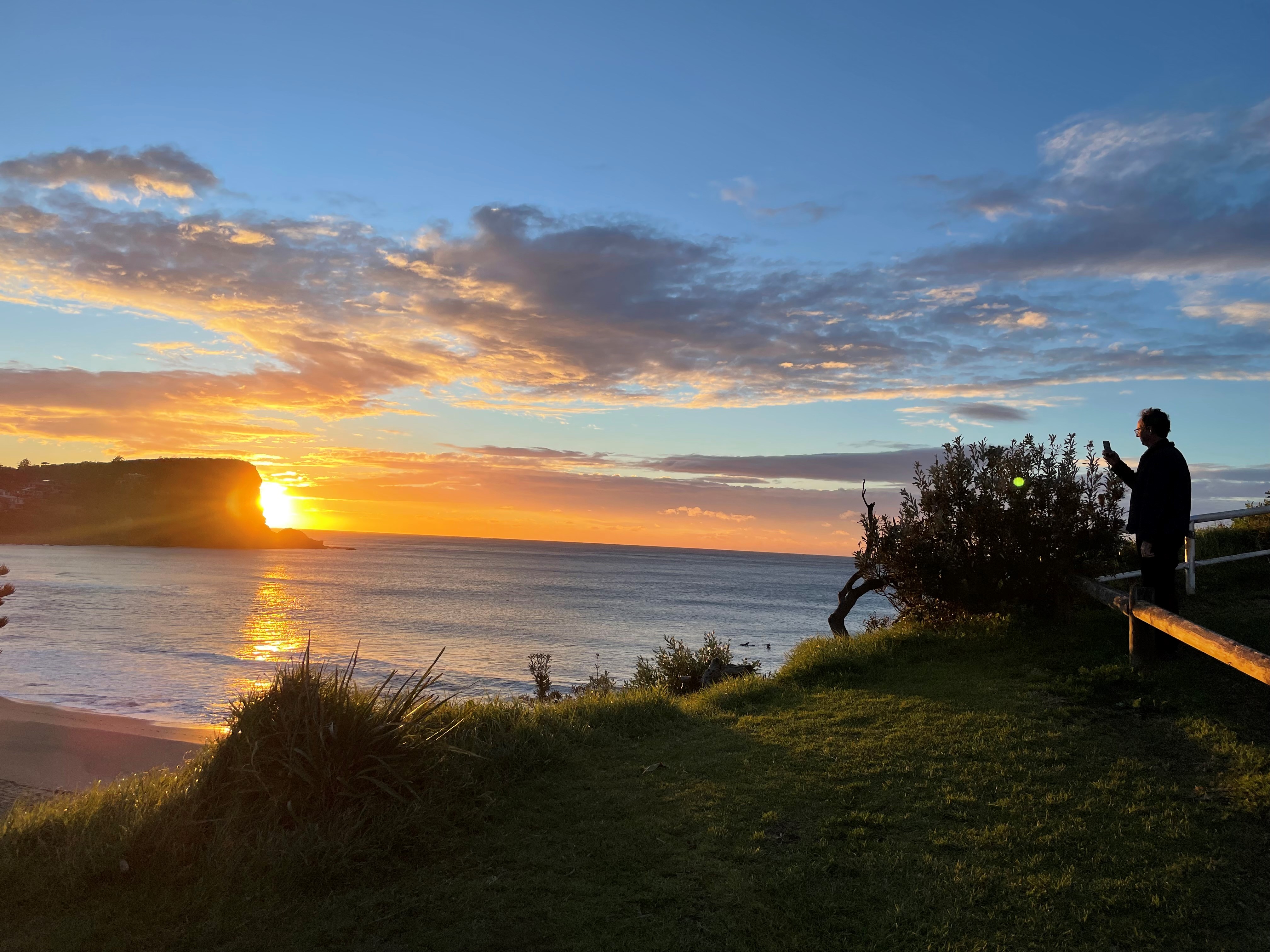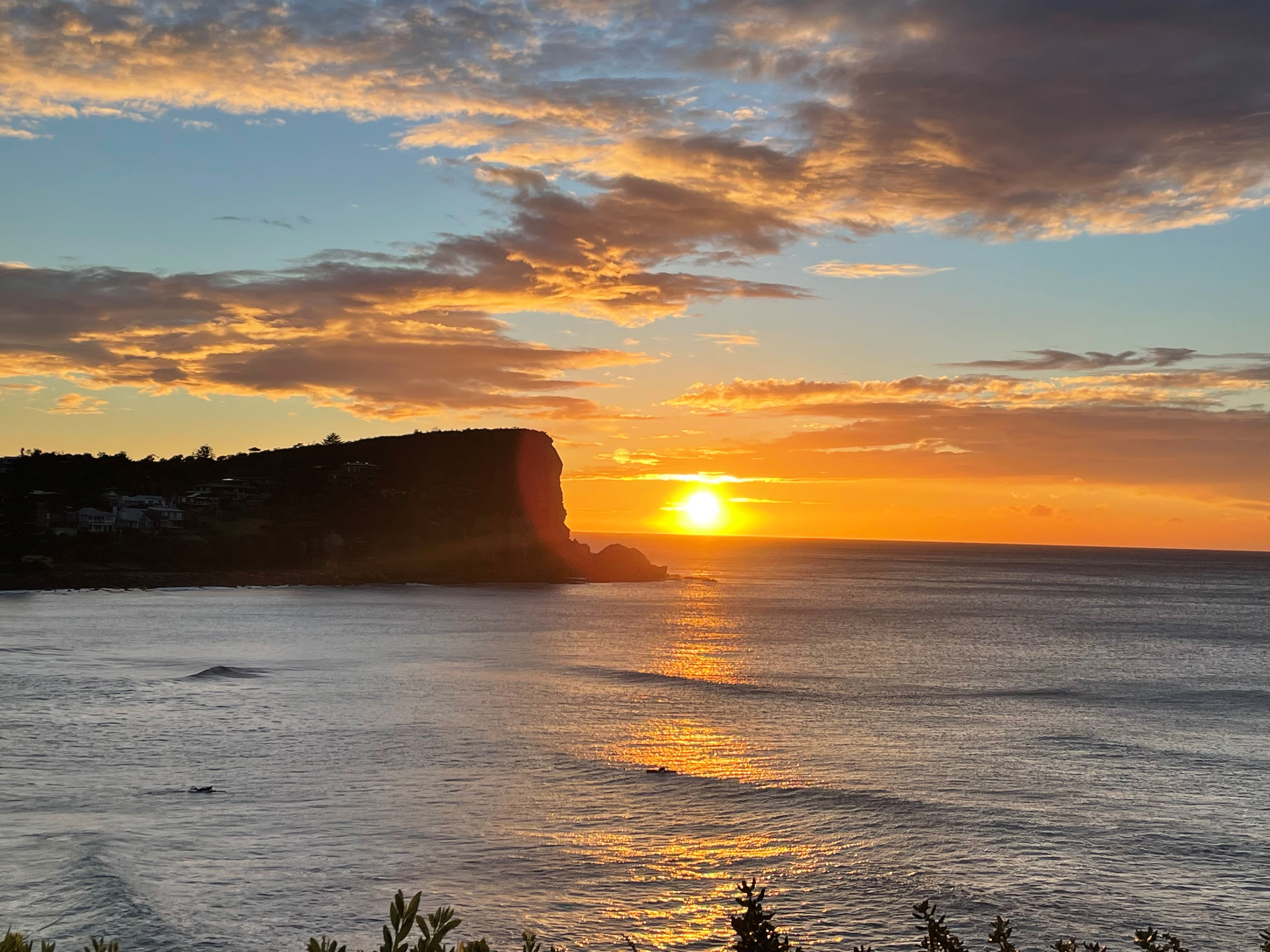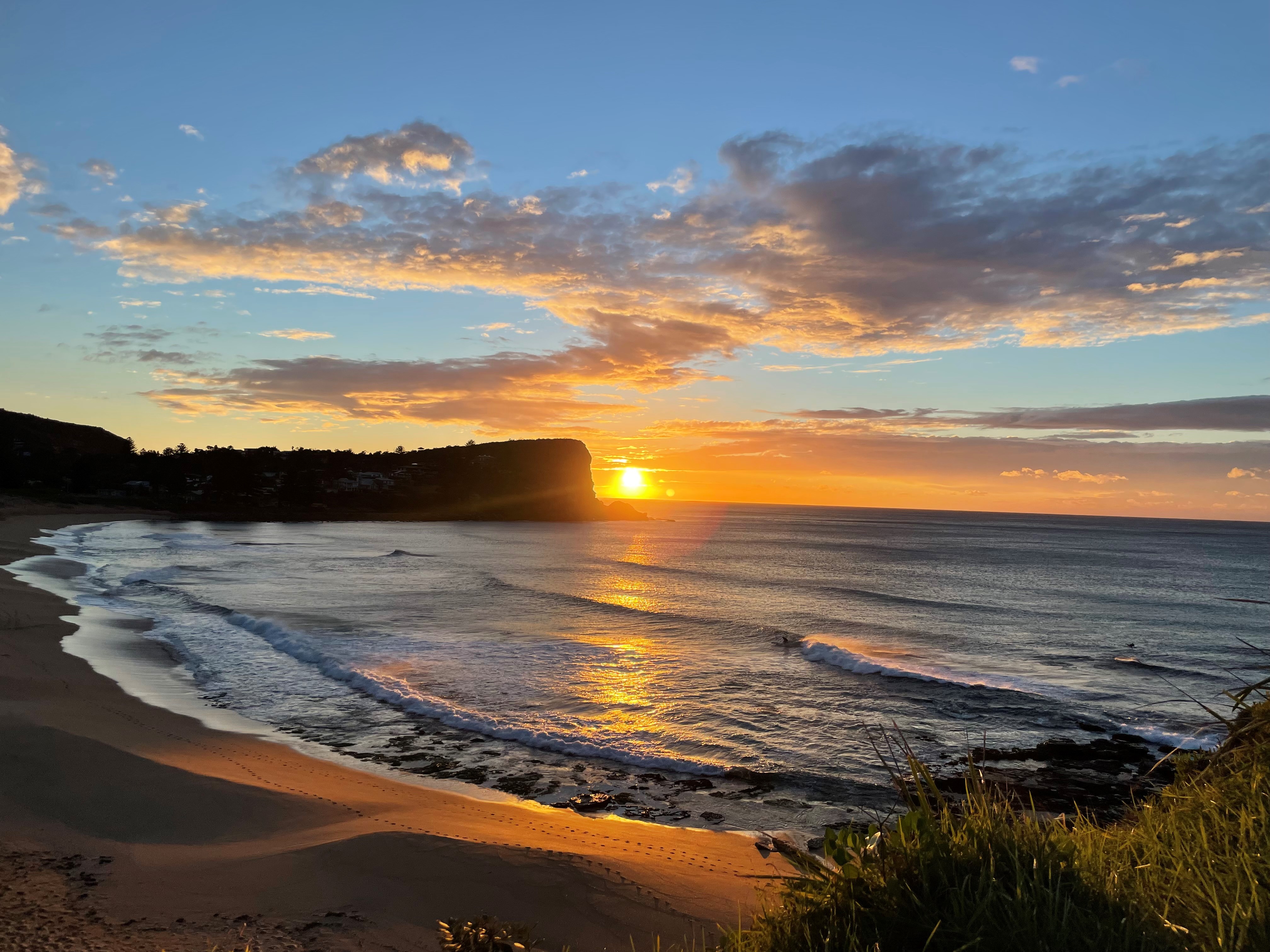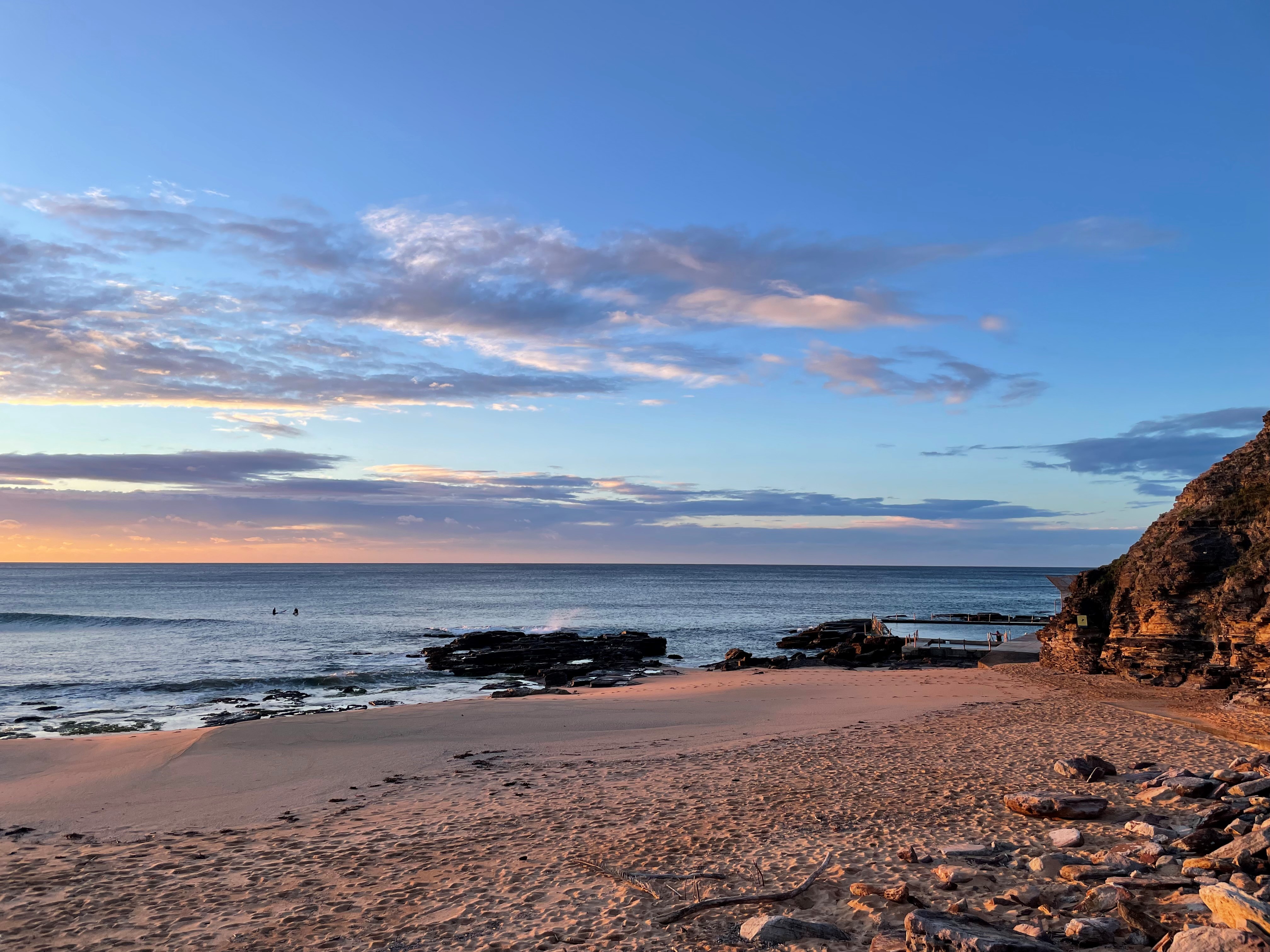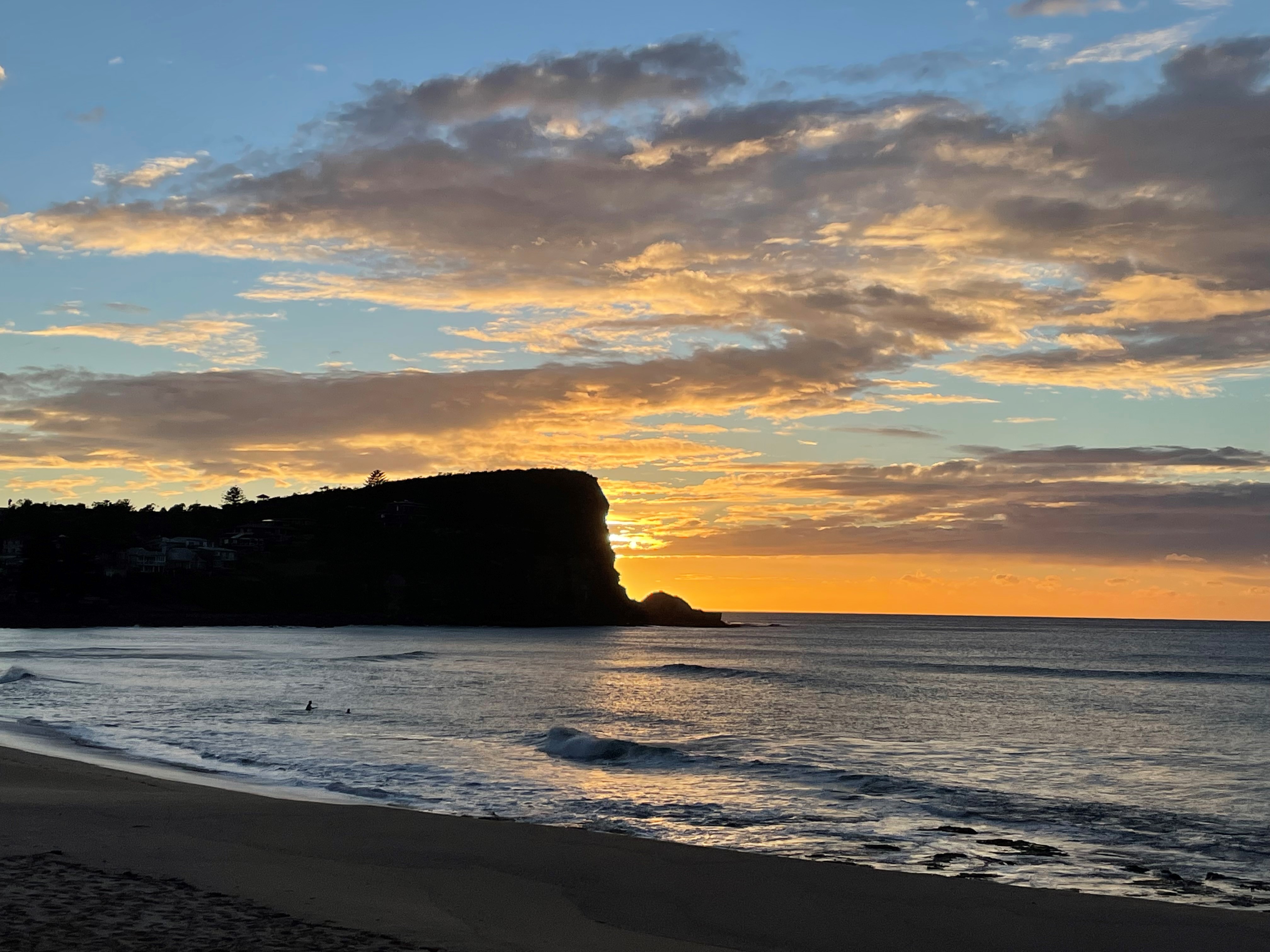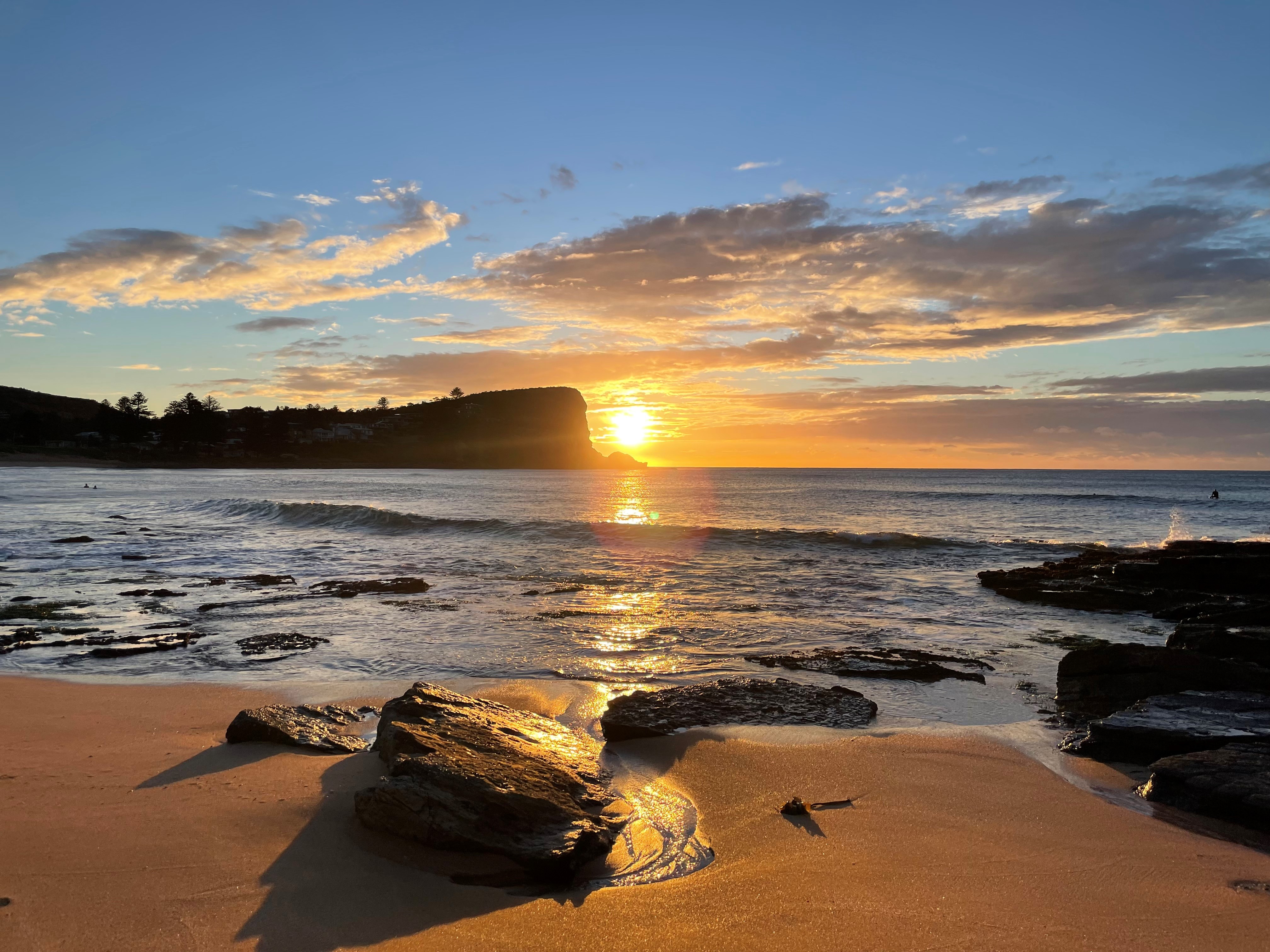 July 18th, 2021: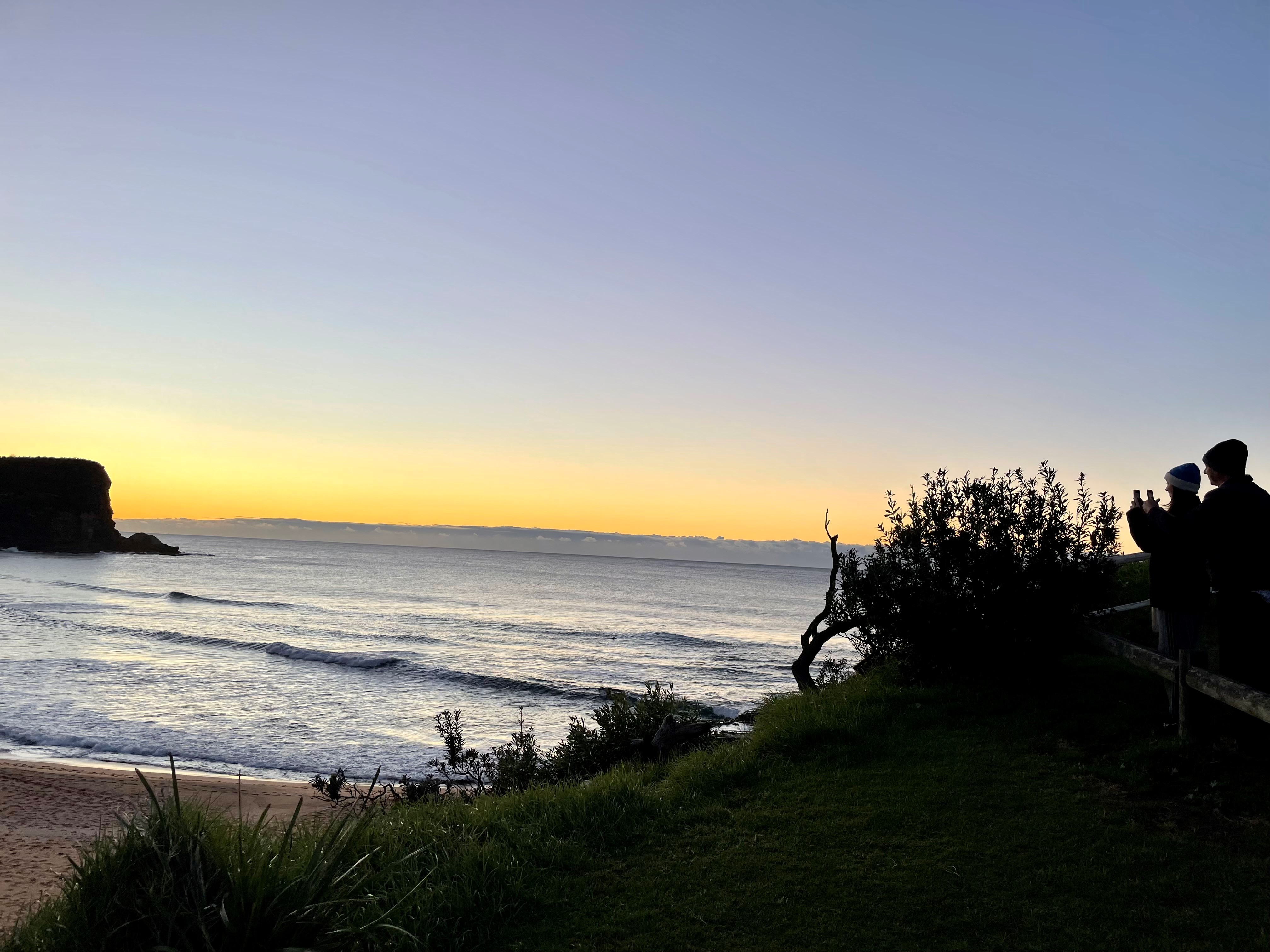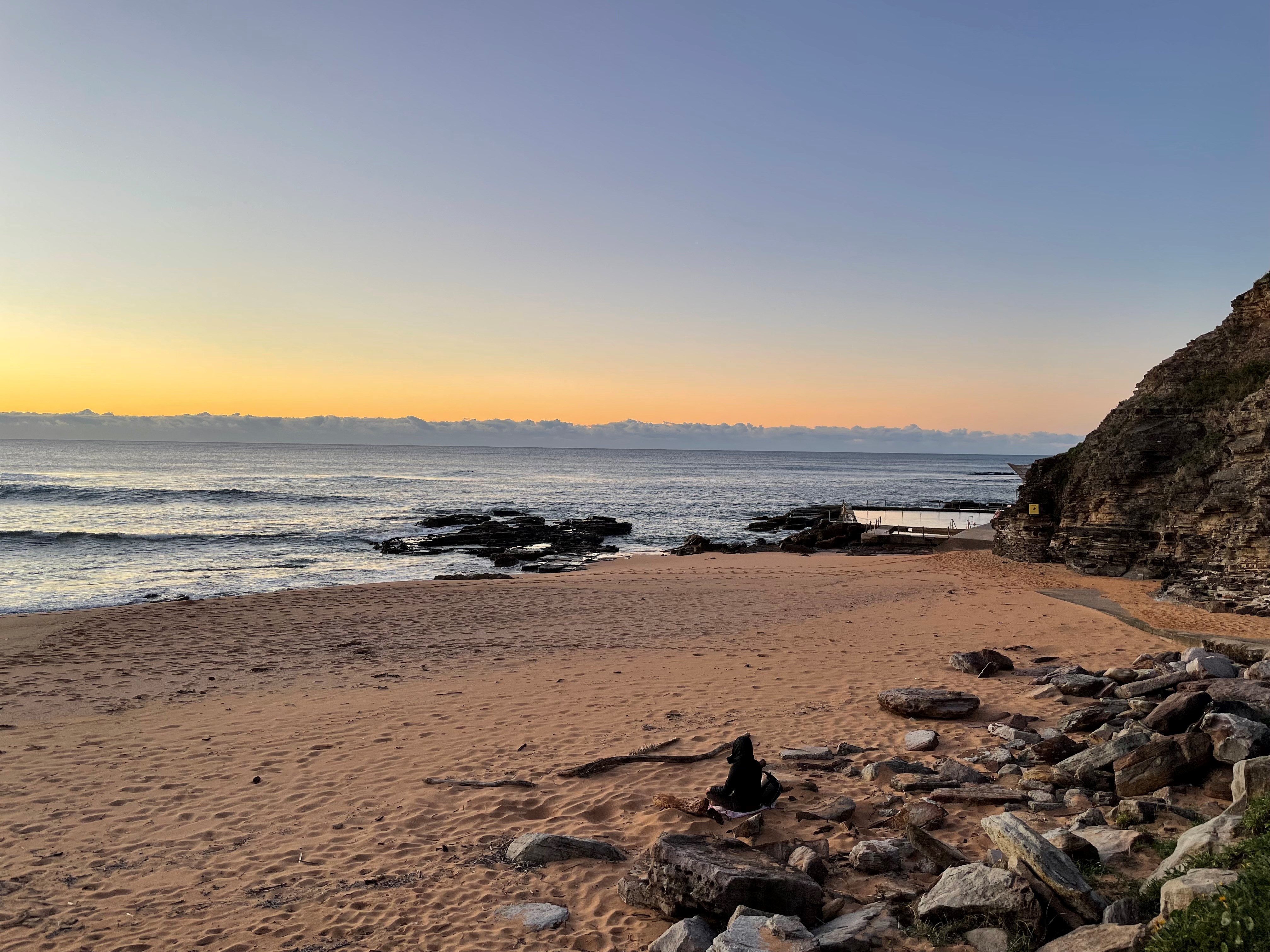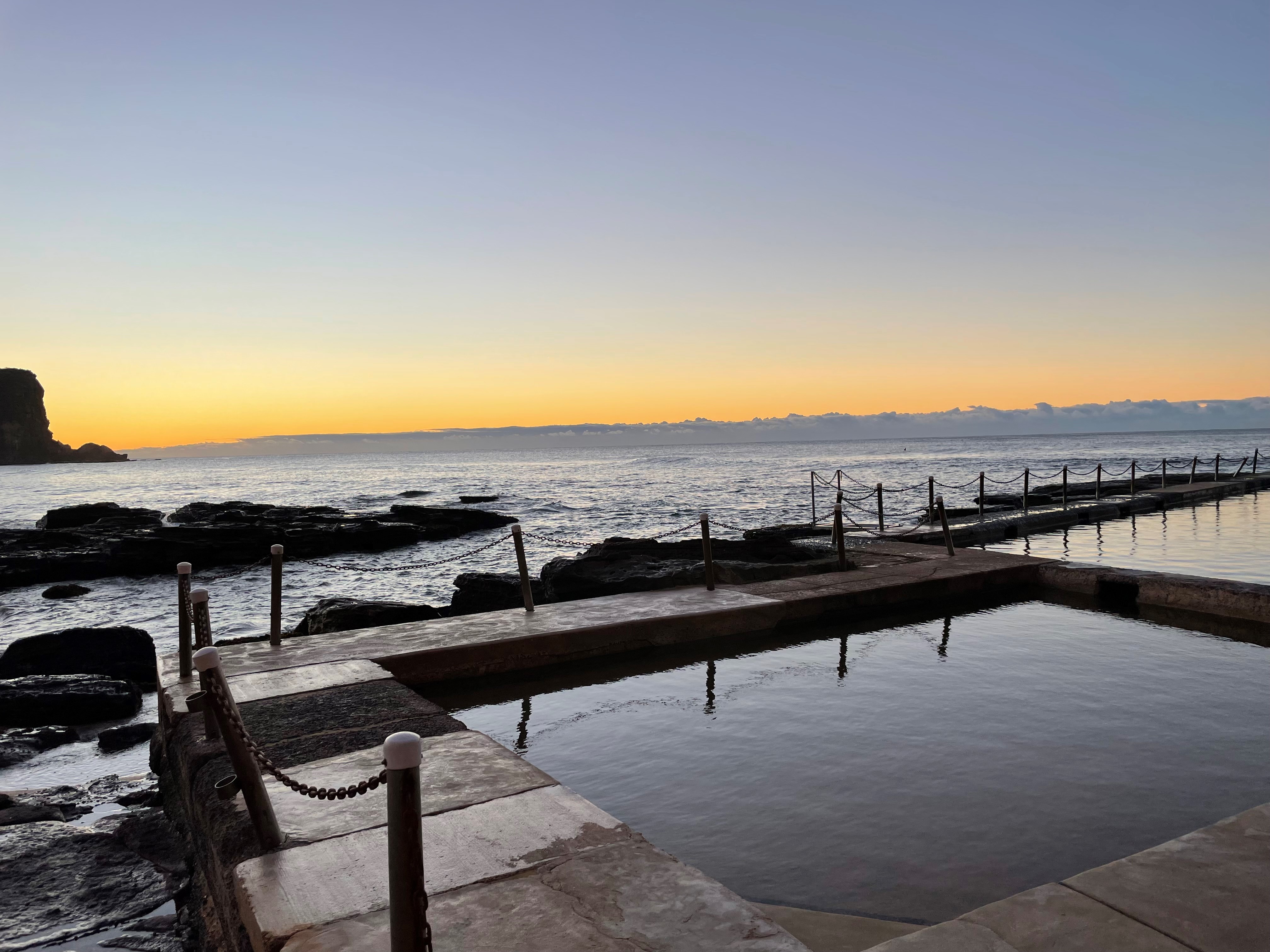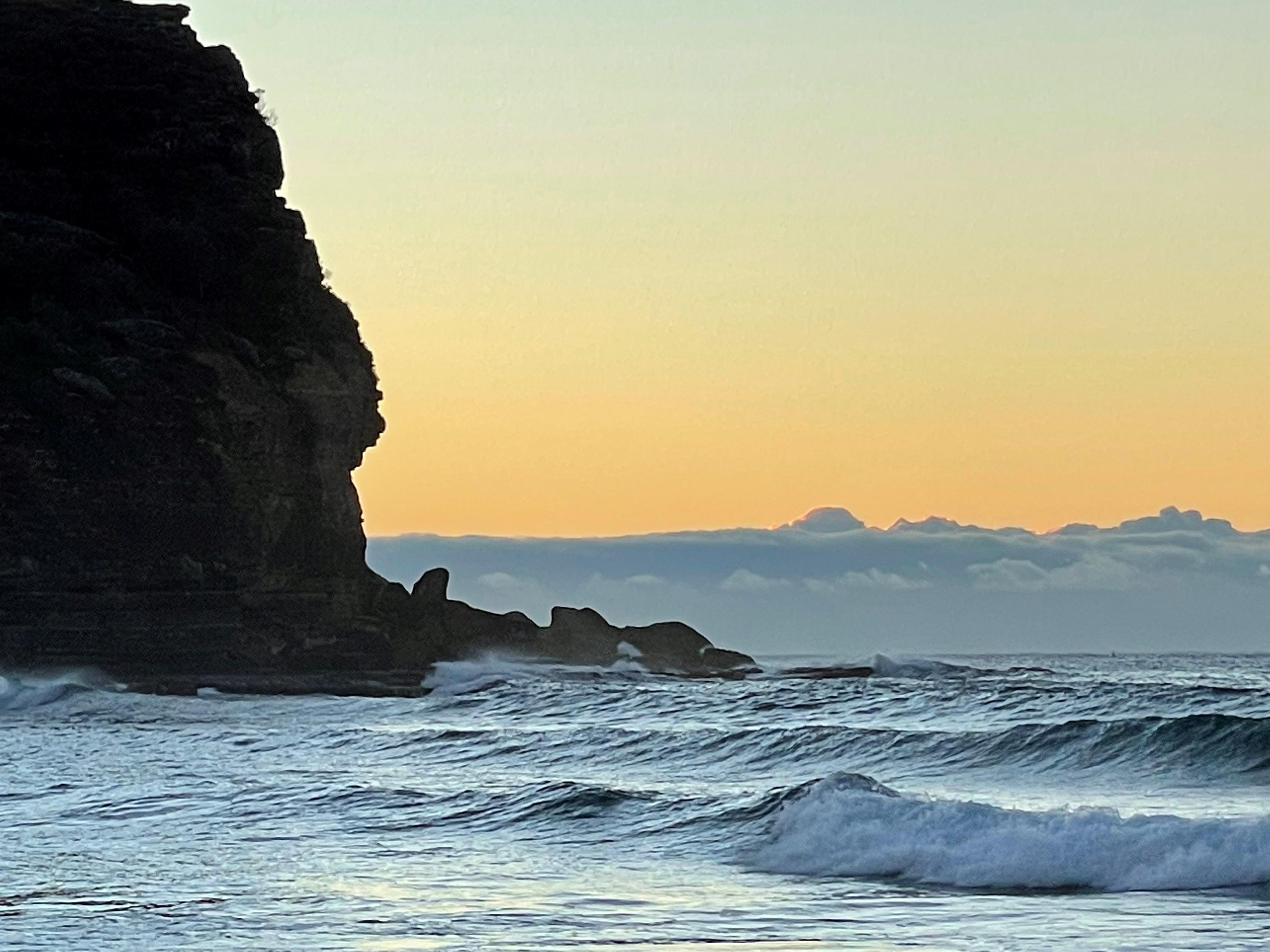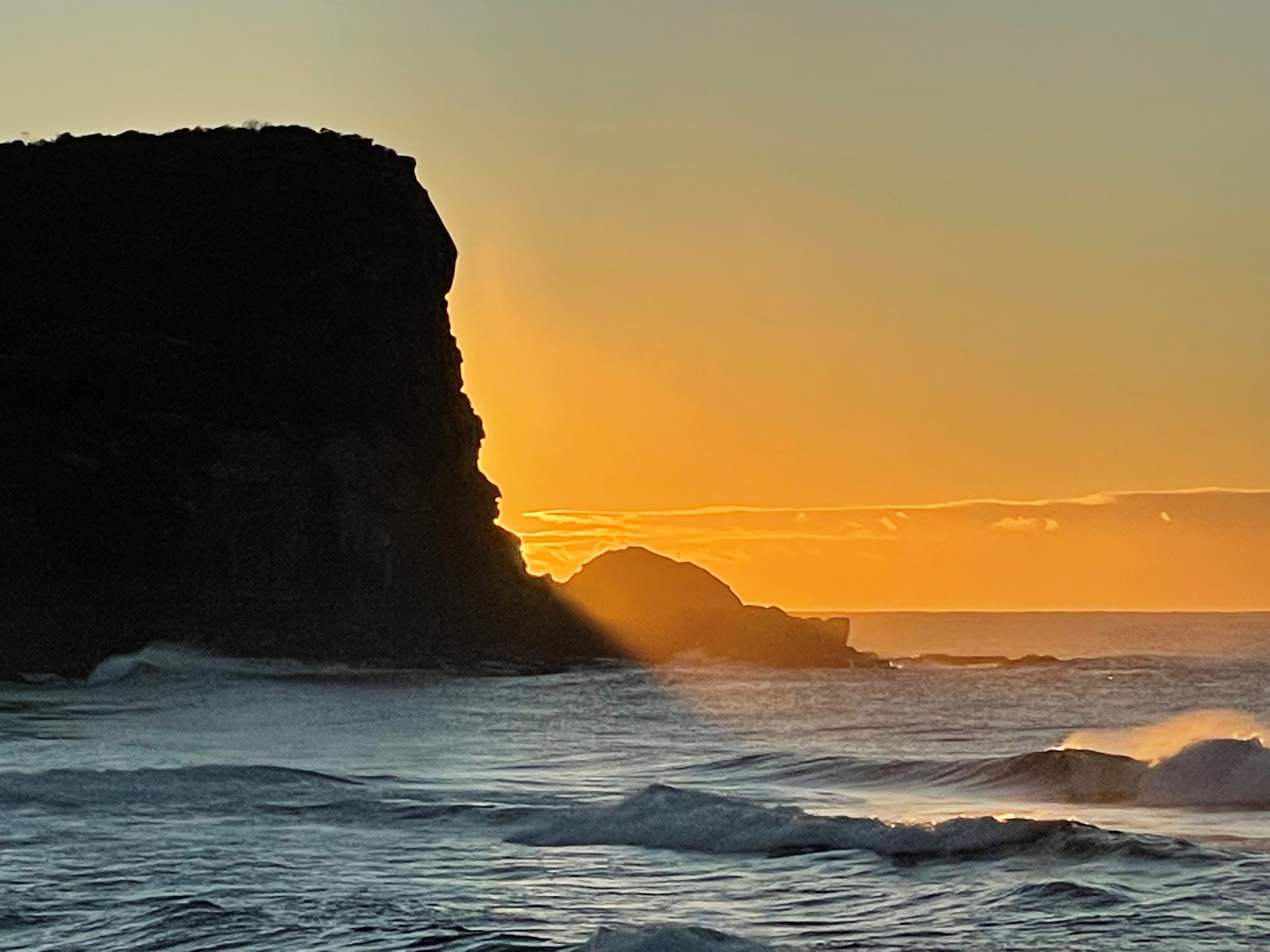 July 19th, 2021: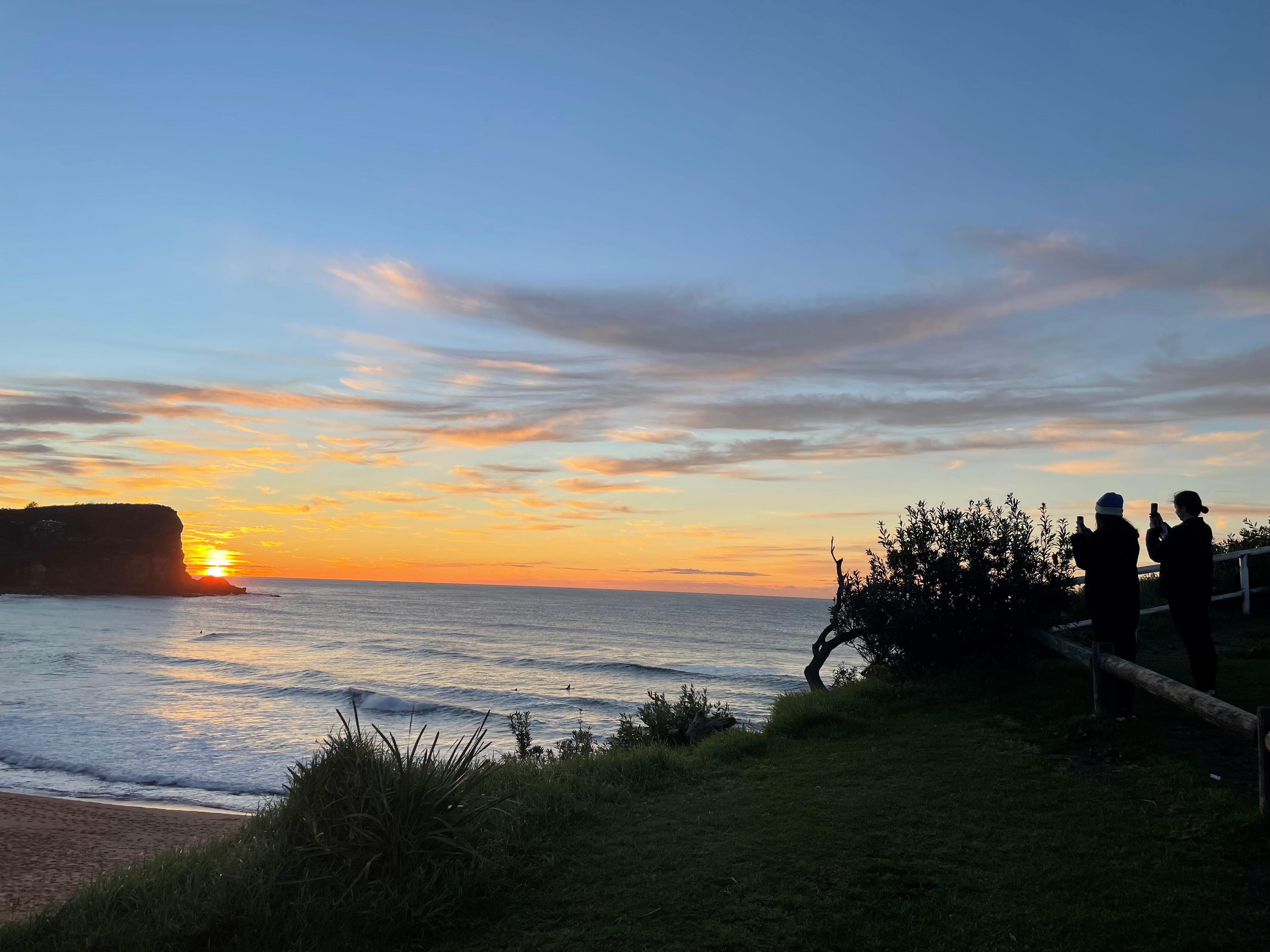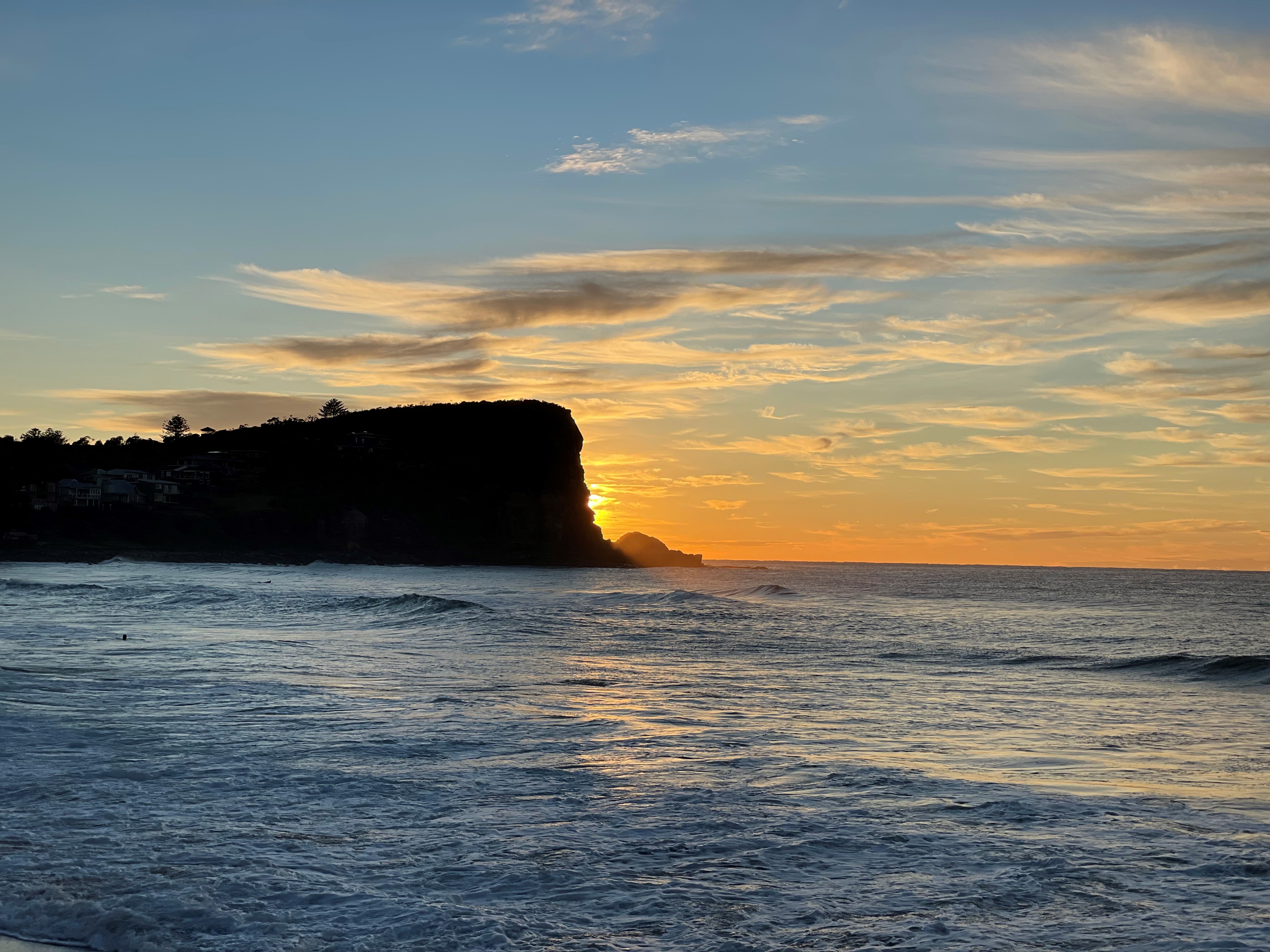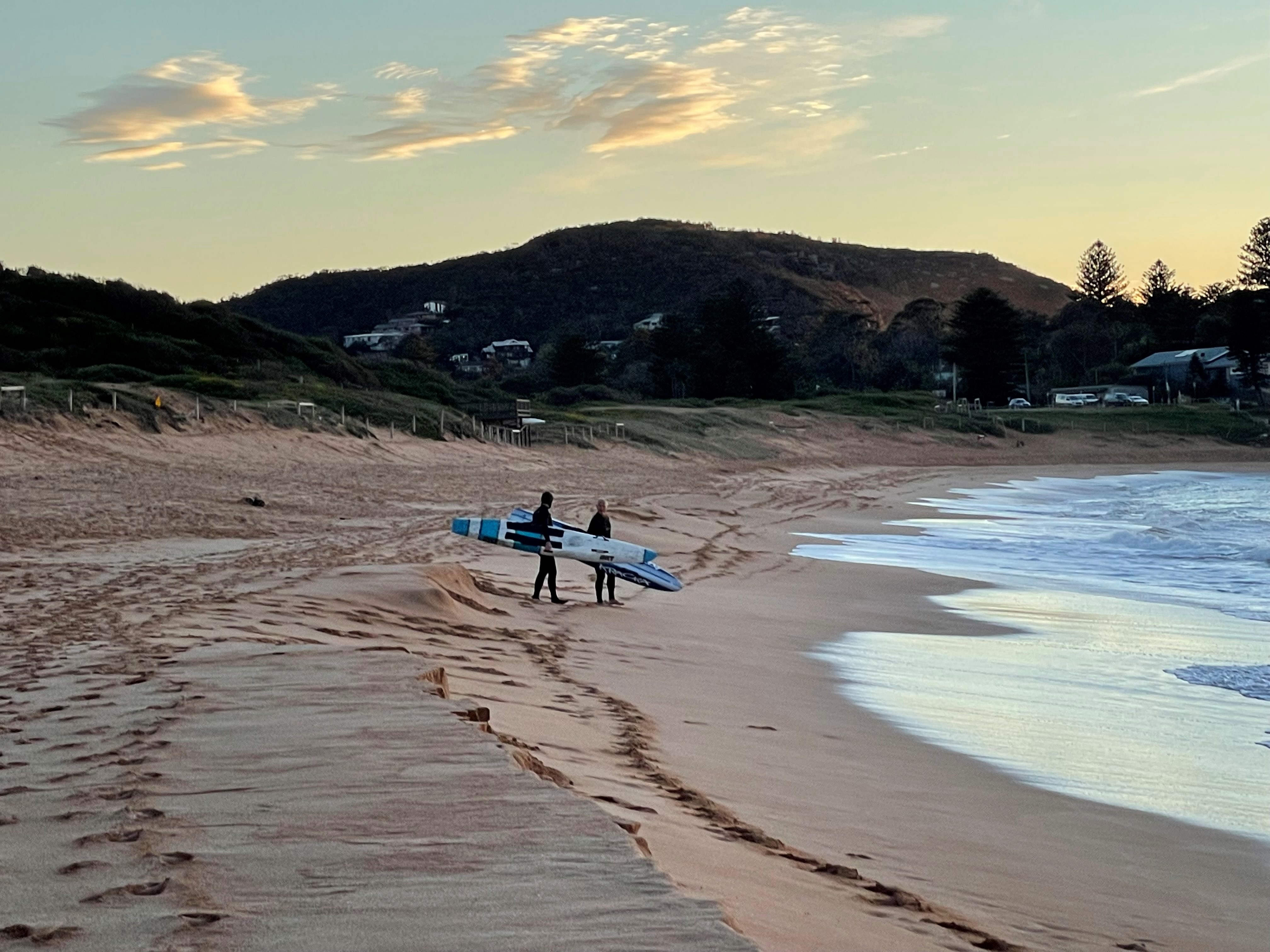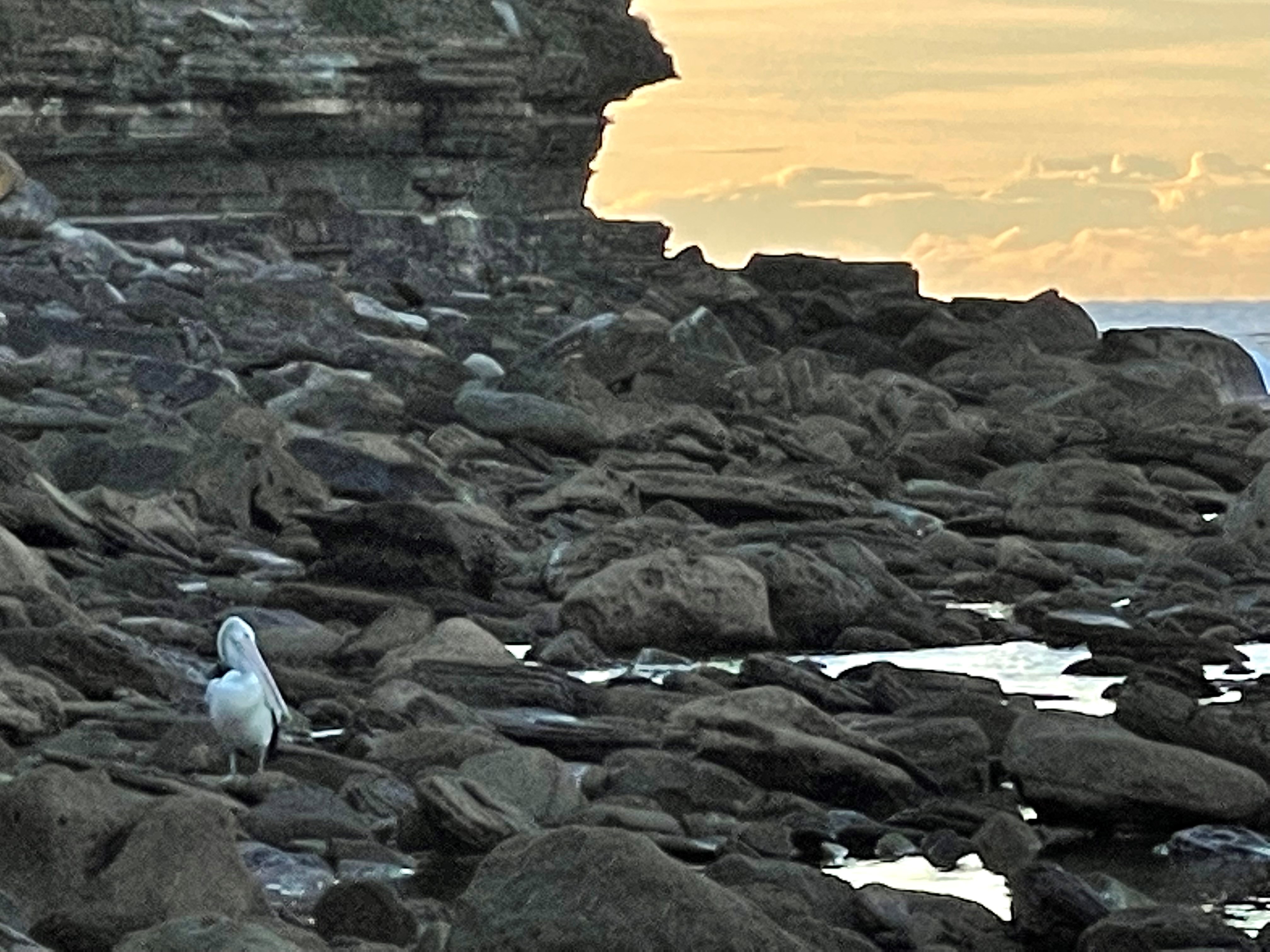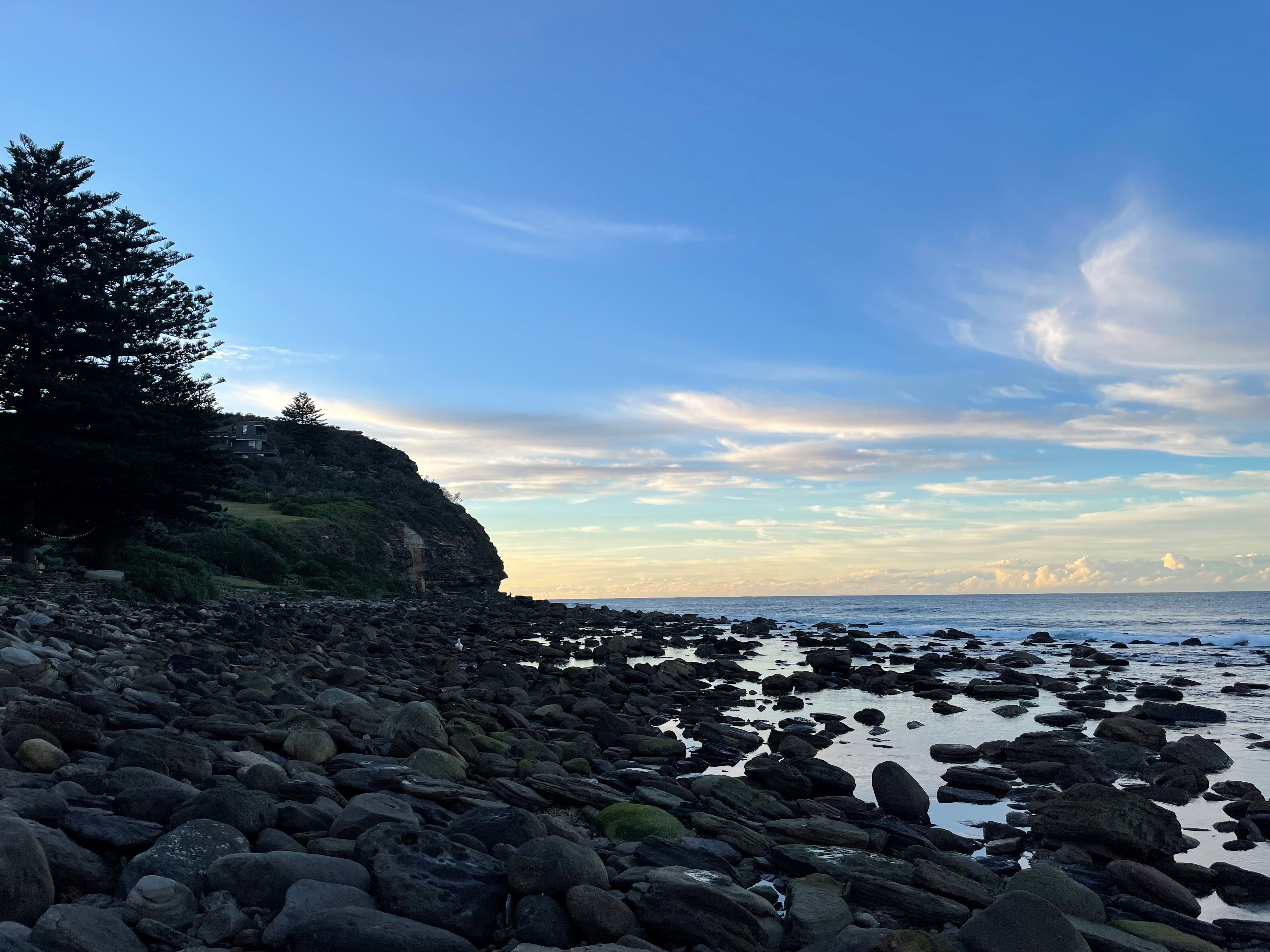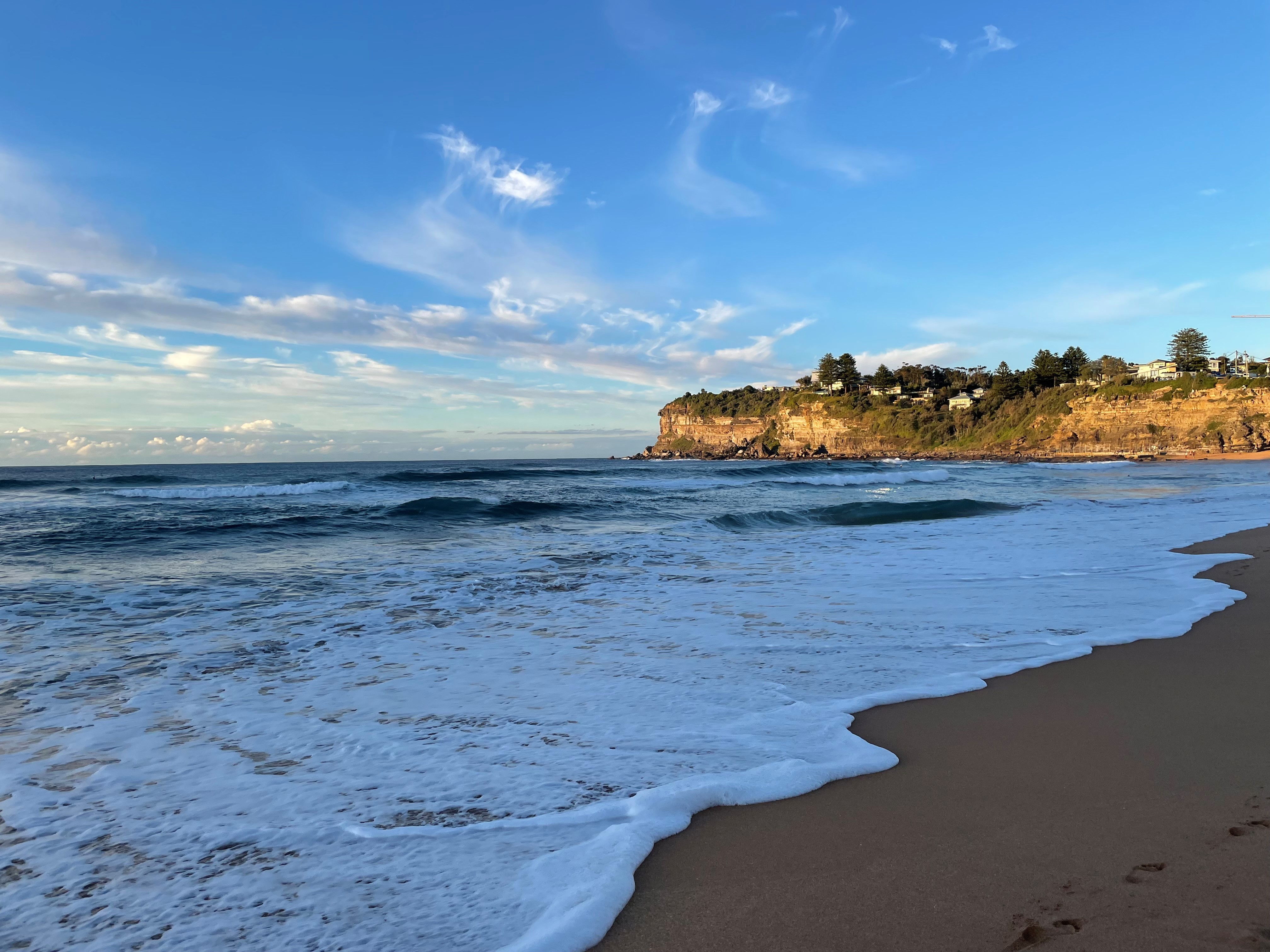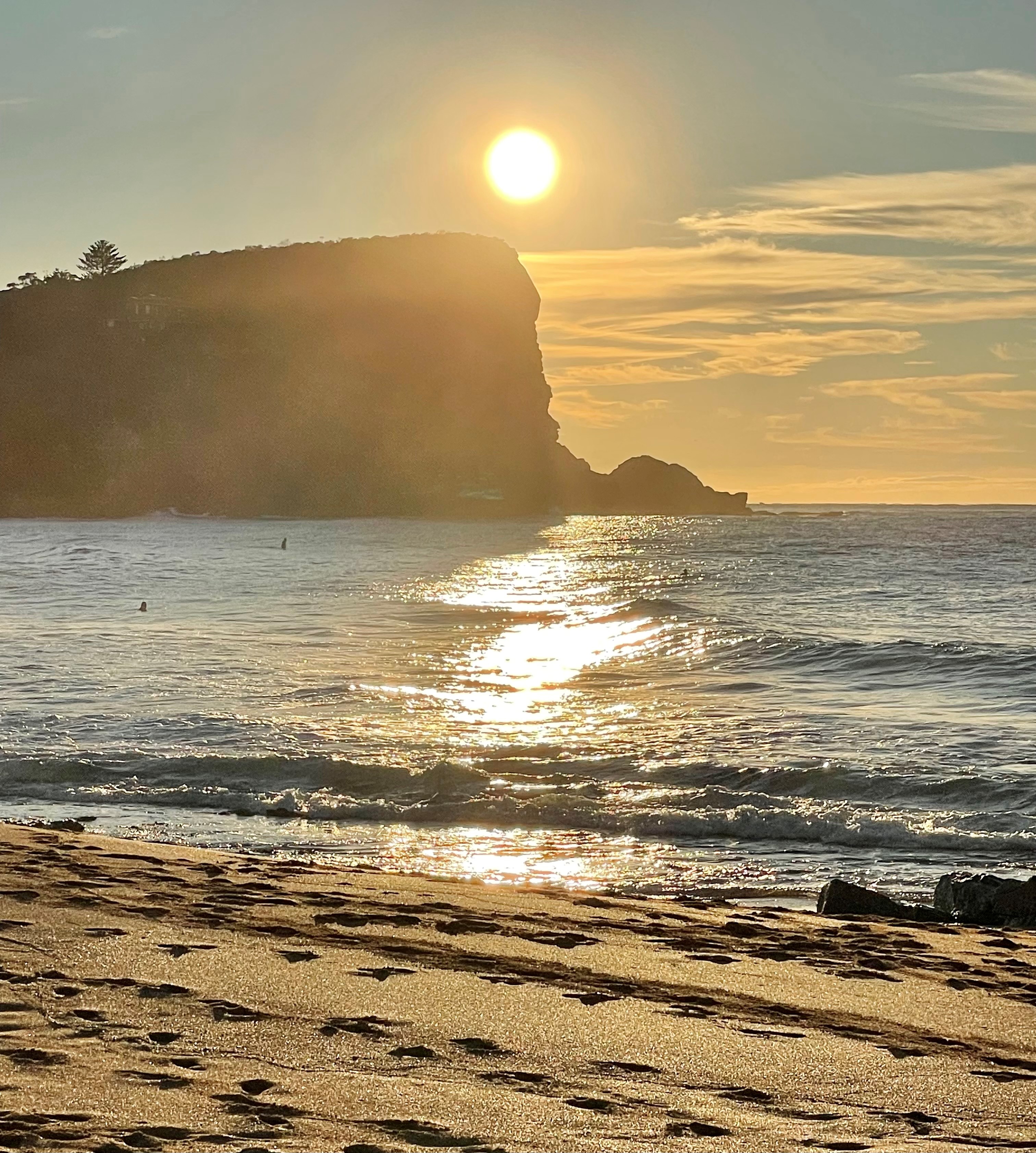 July 20, 2021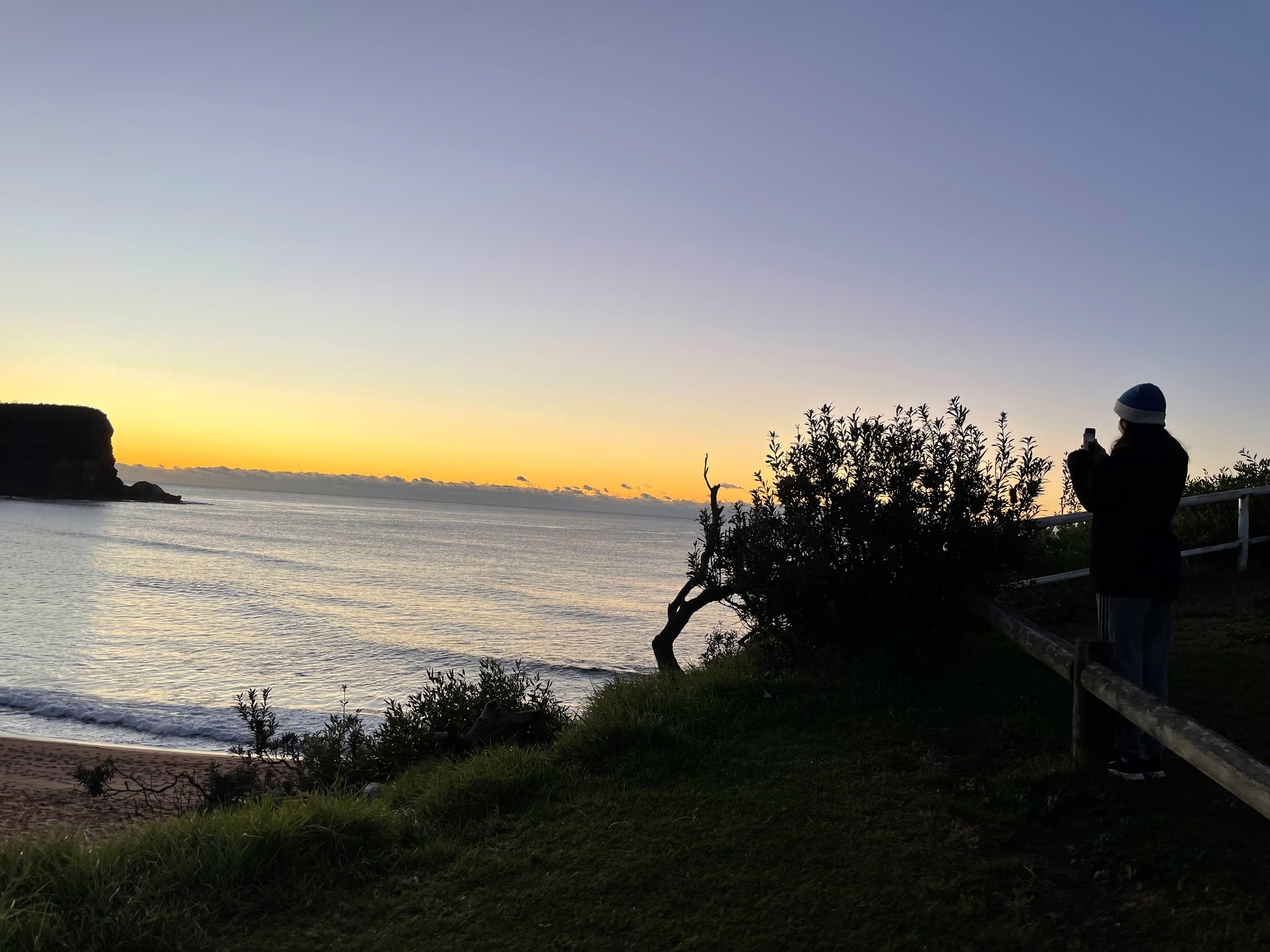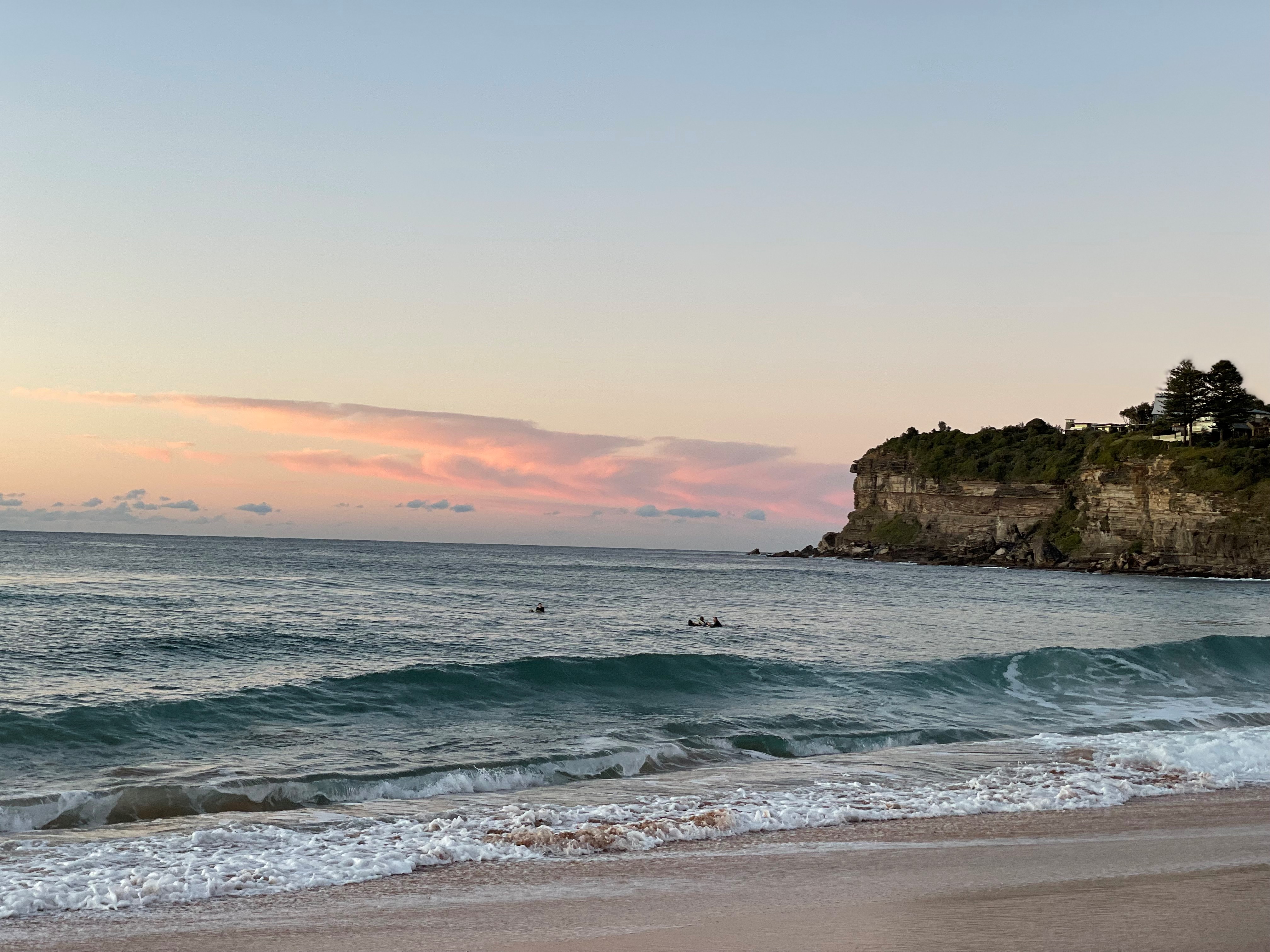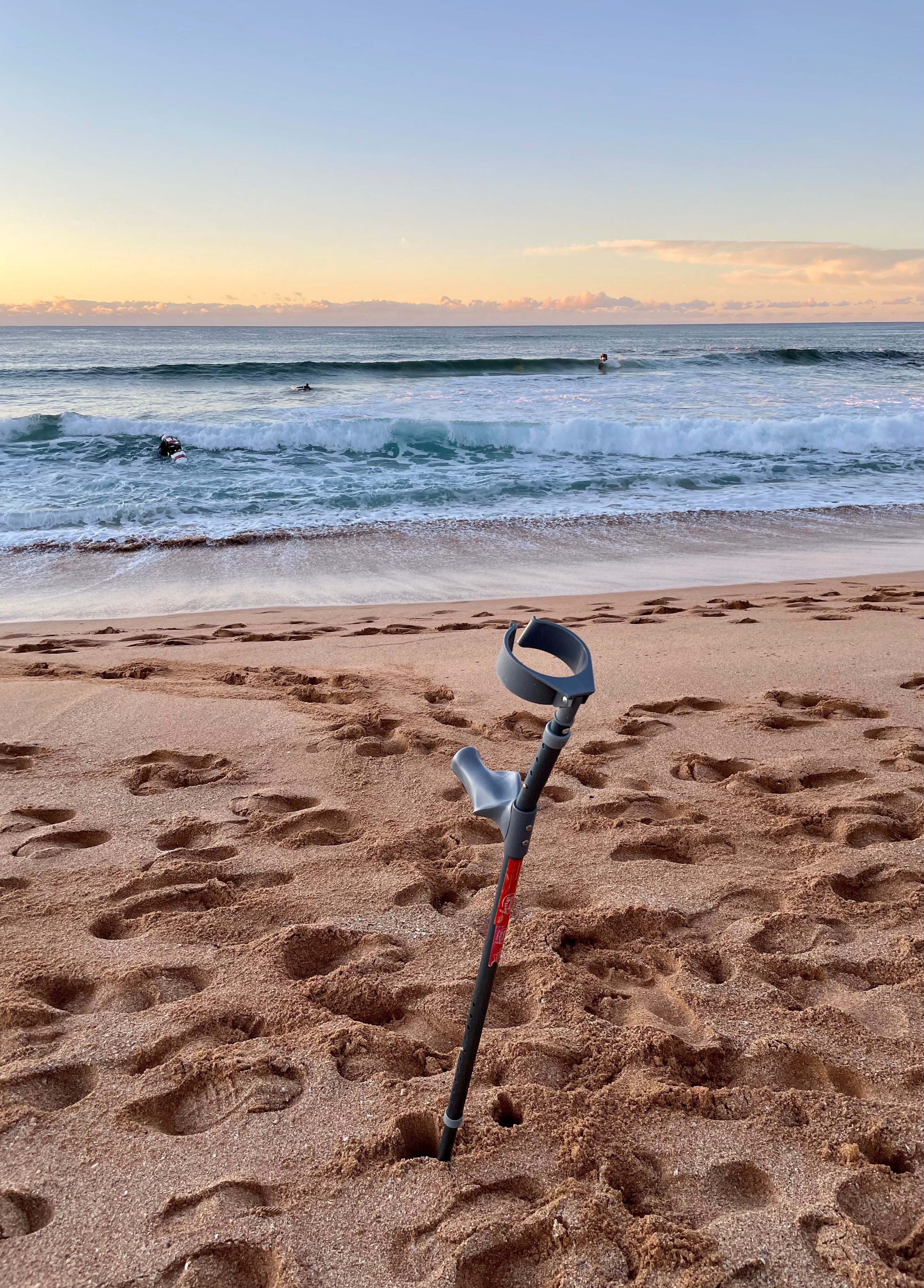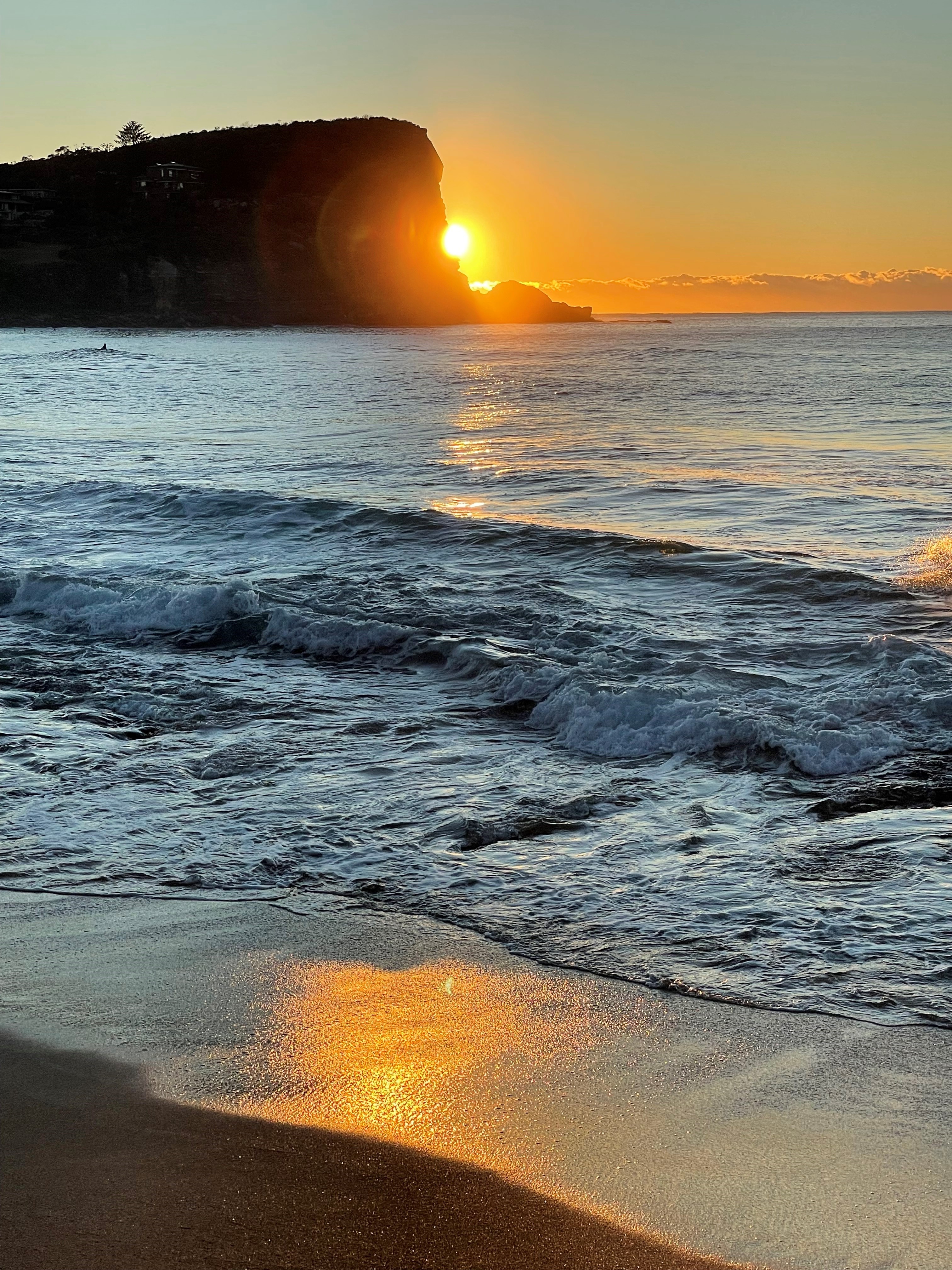 July 21, 2021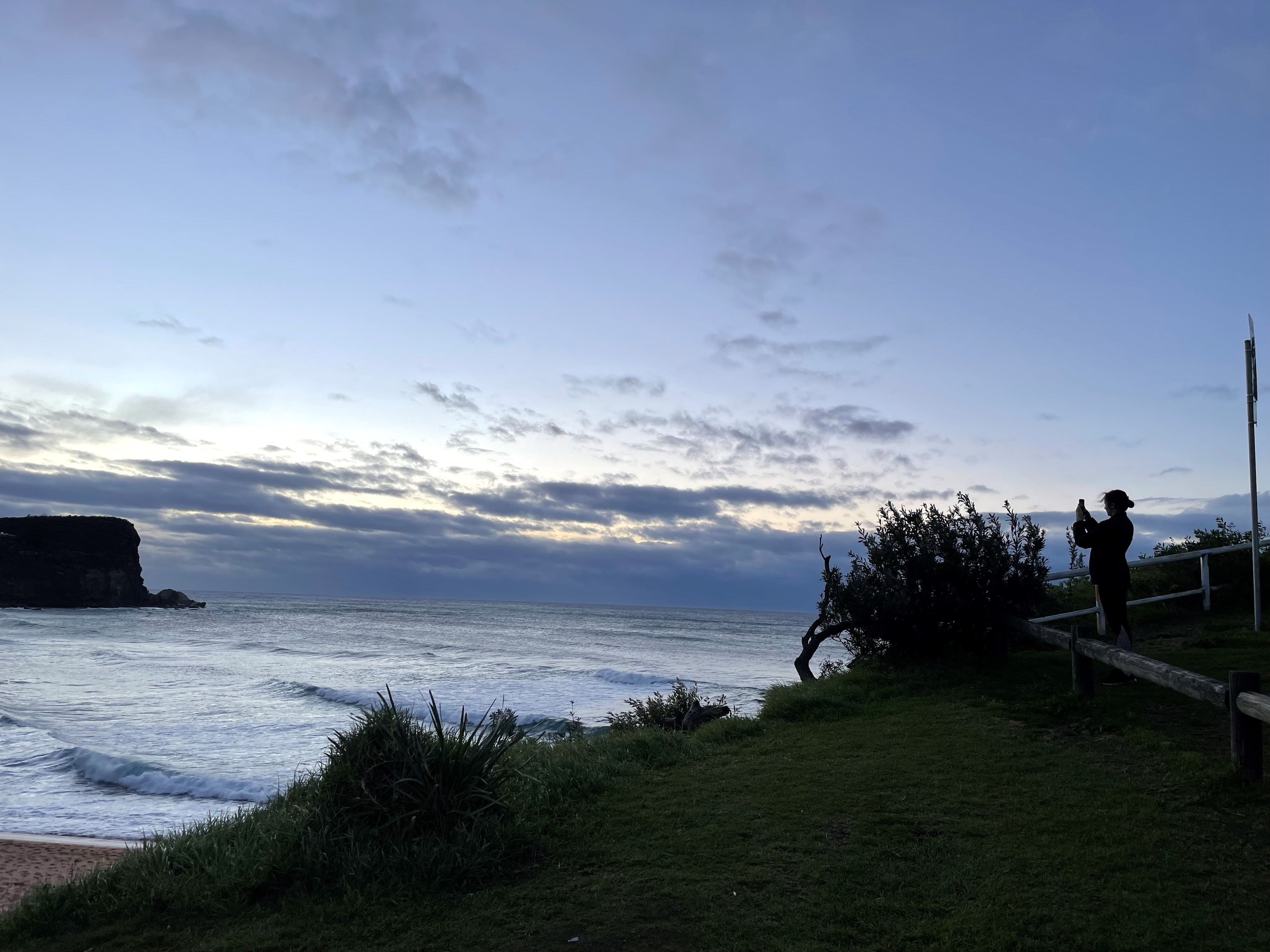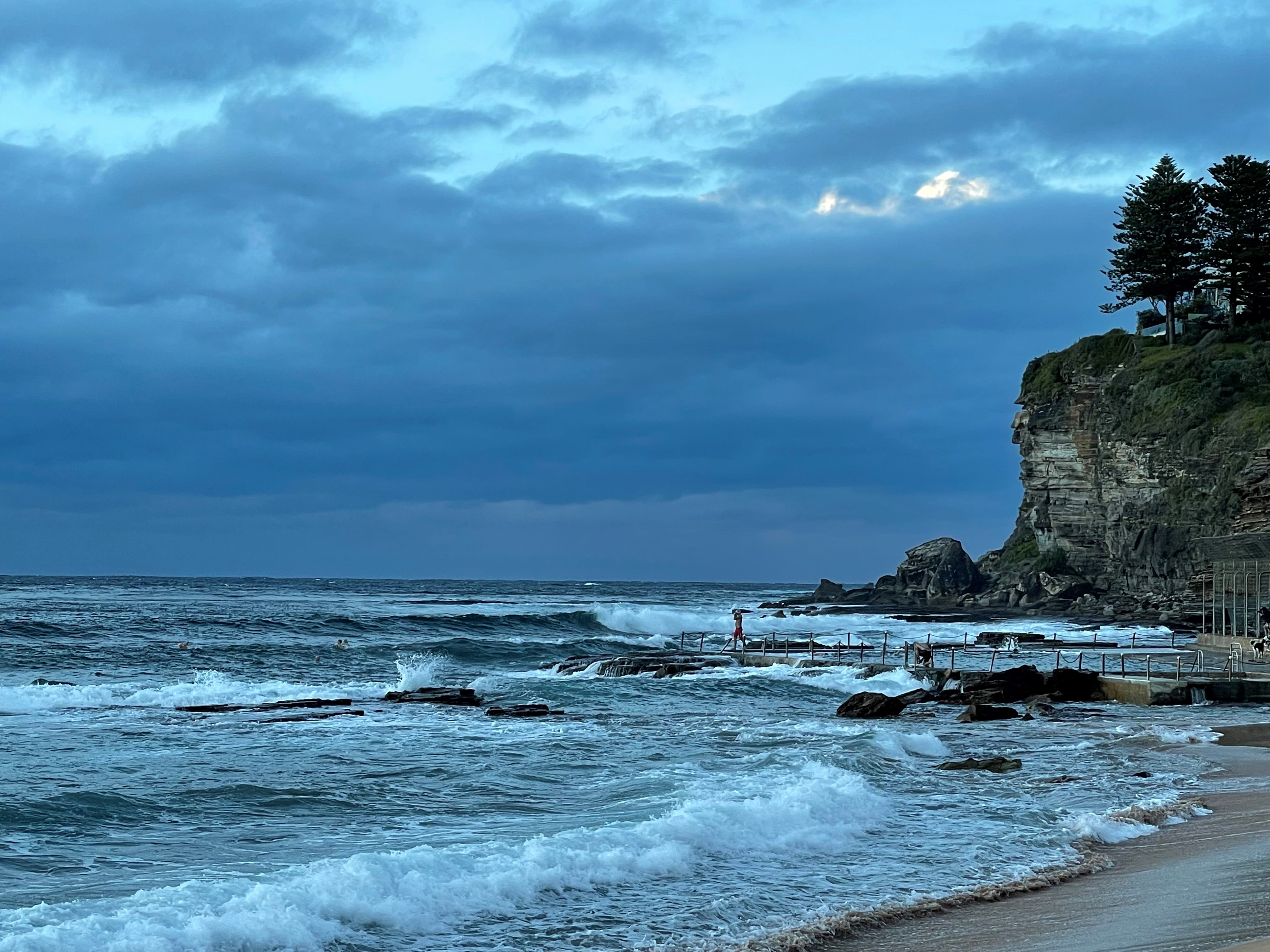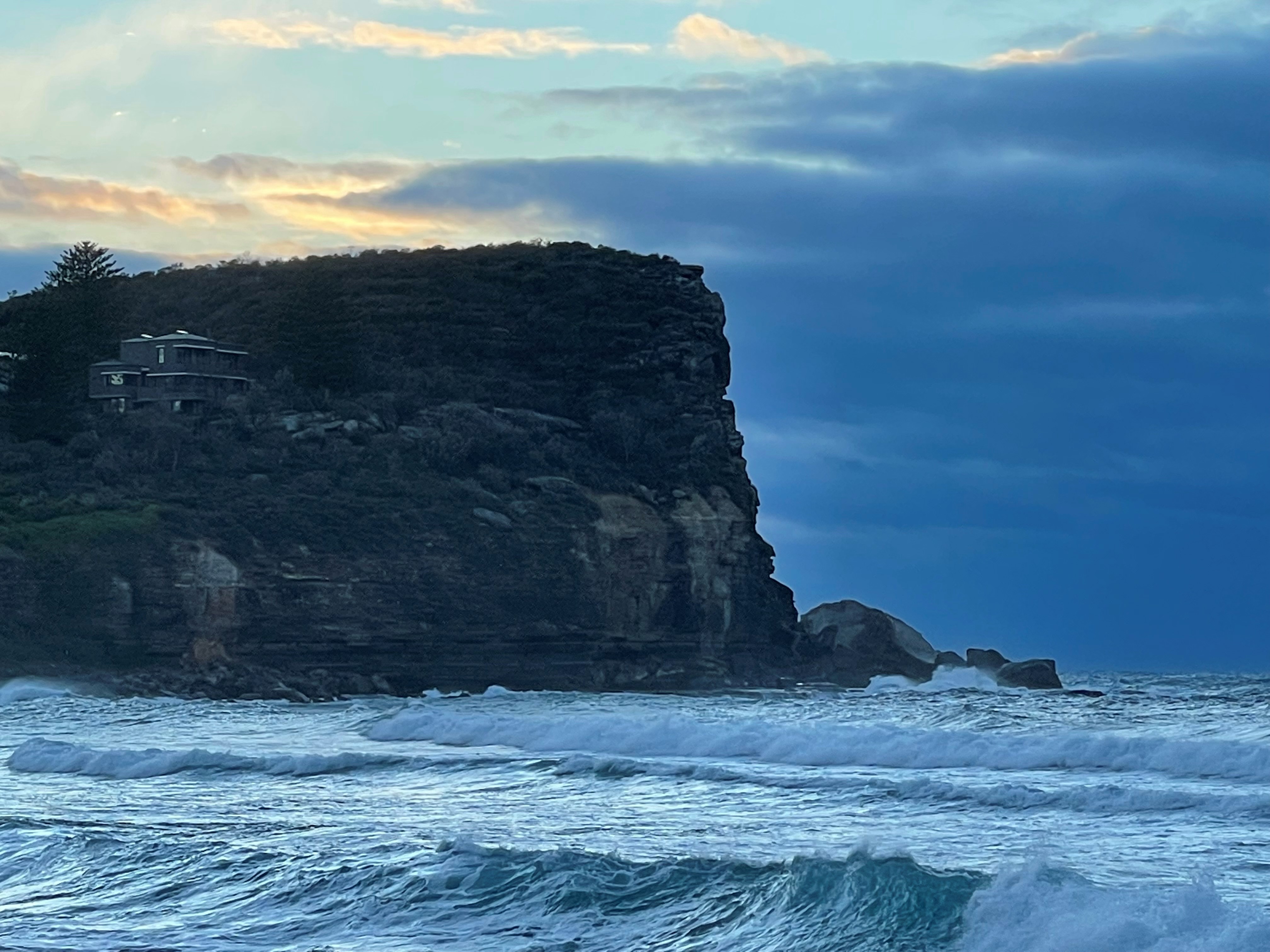 July 22, 2021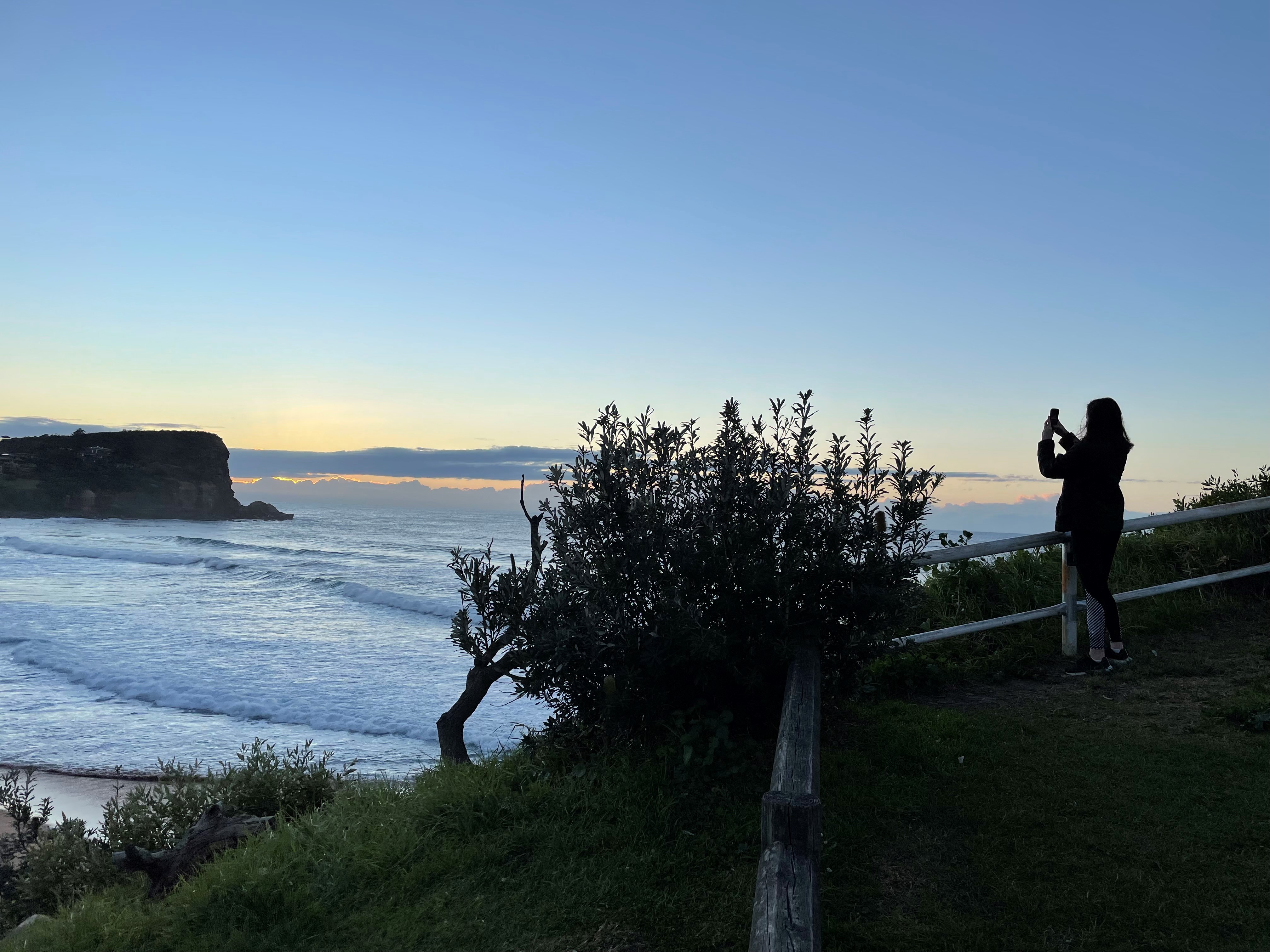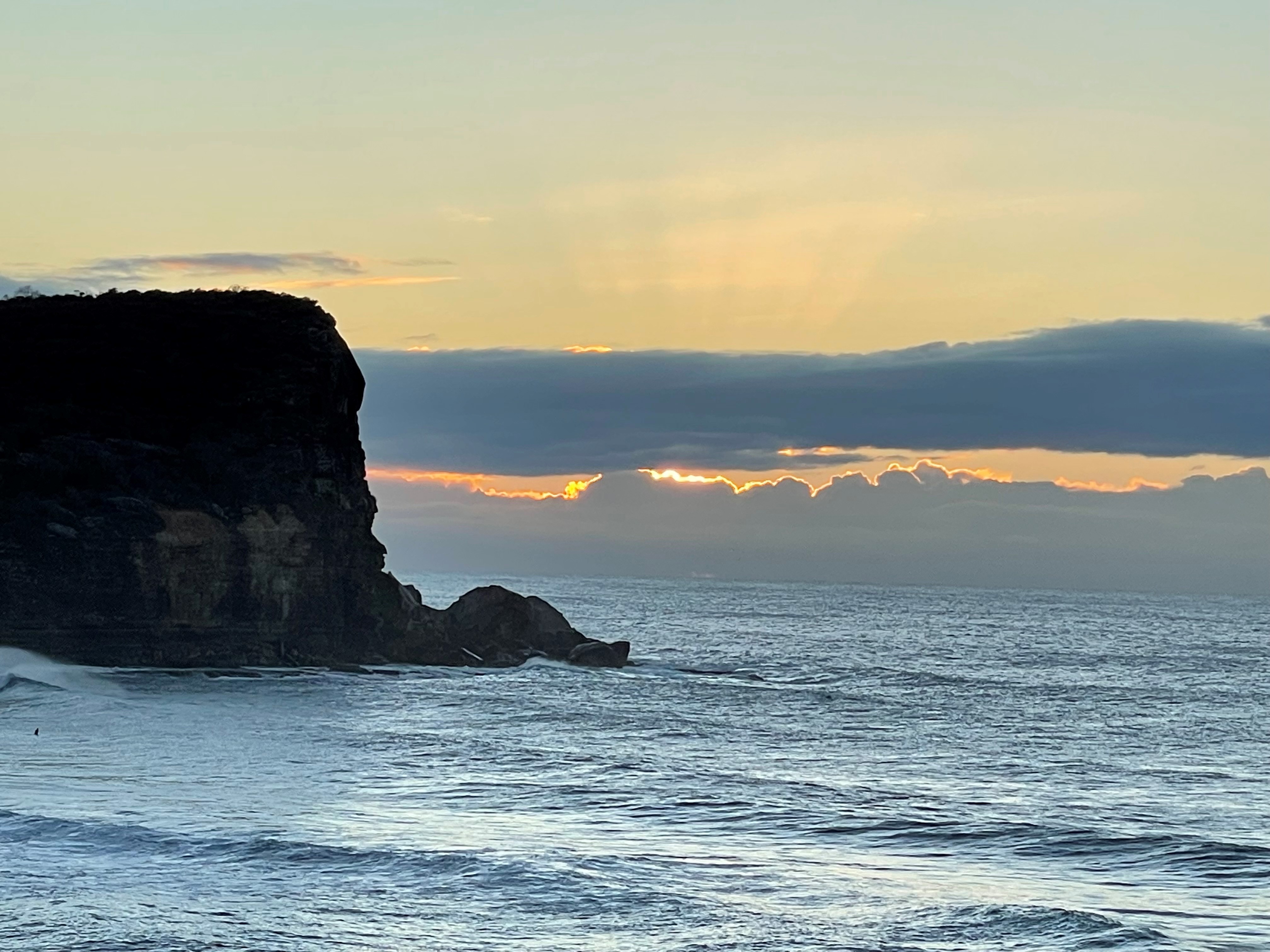 July 23, 2021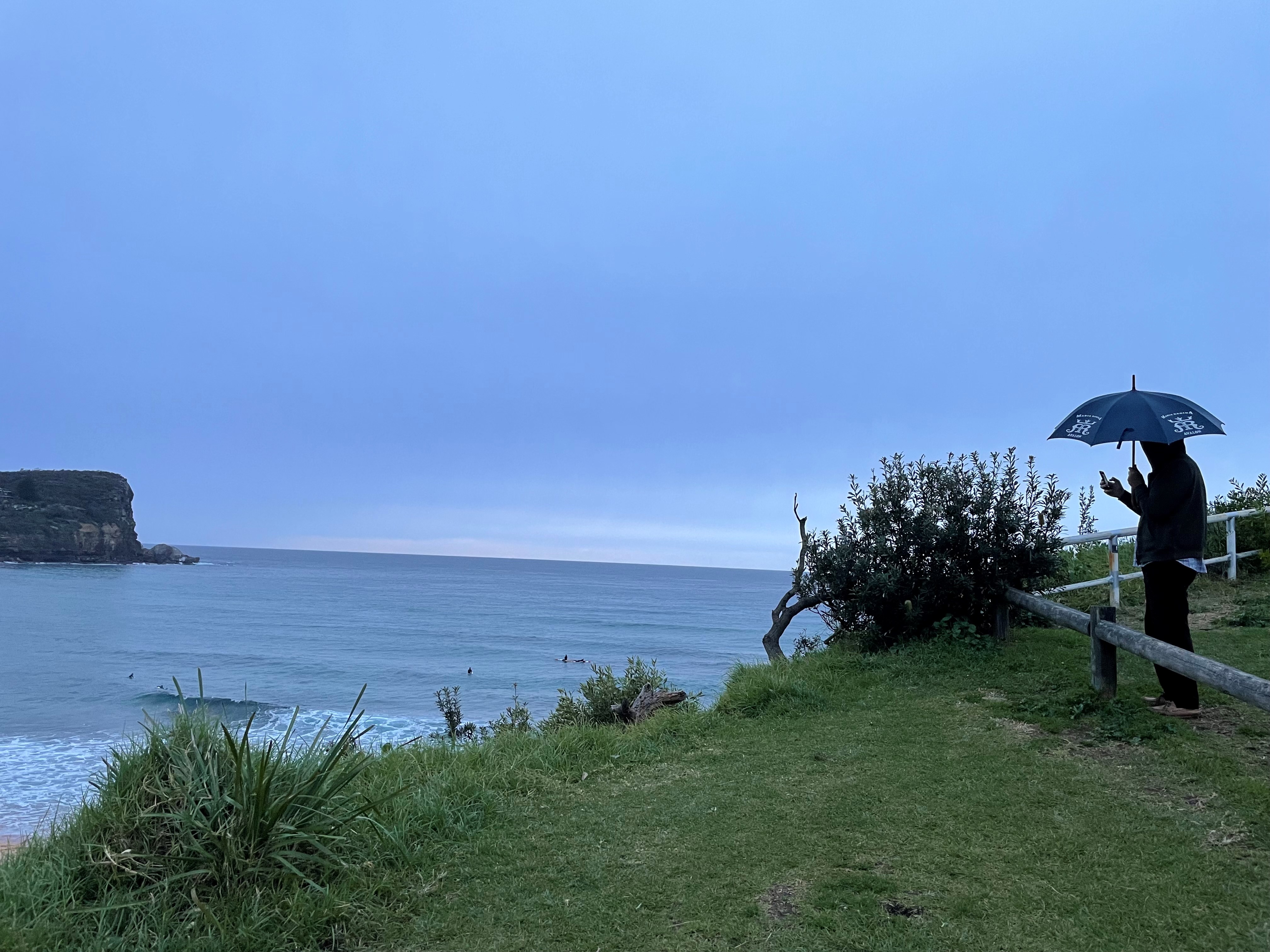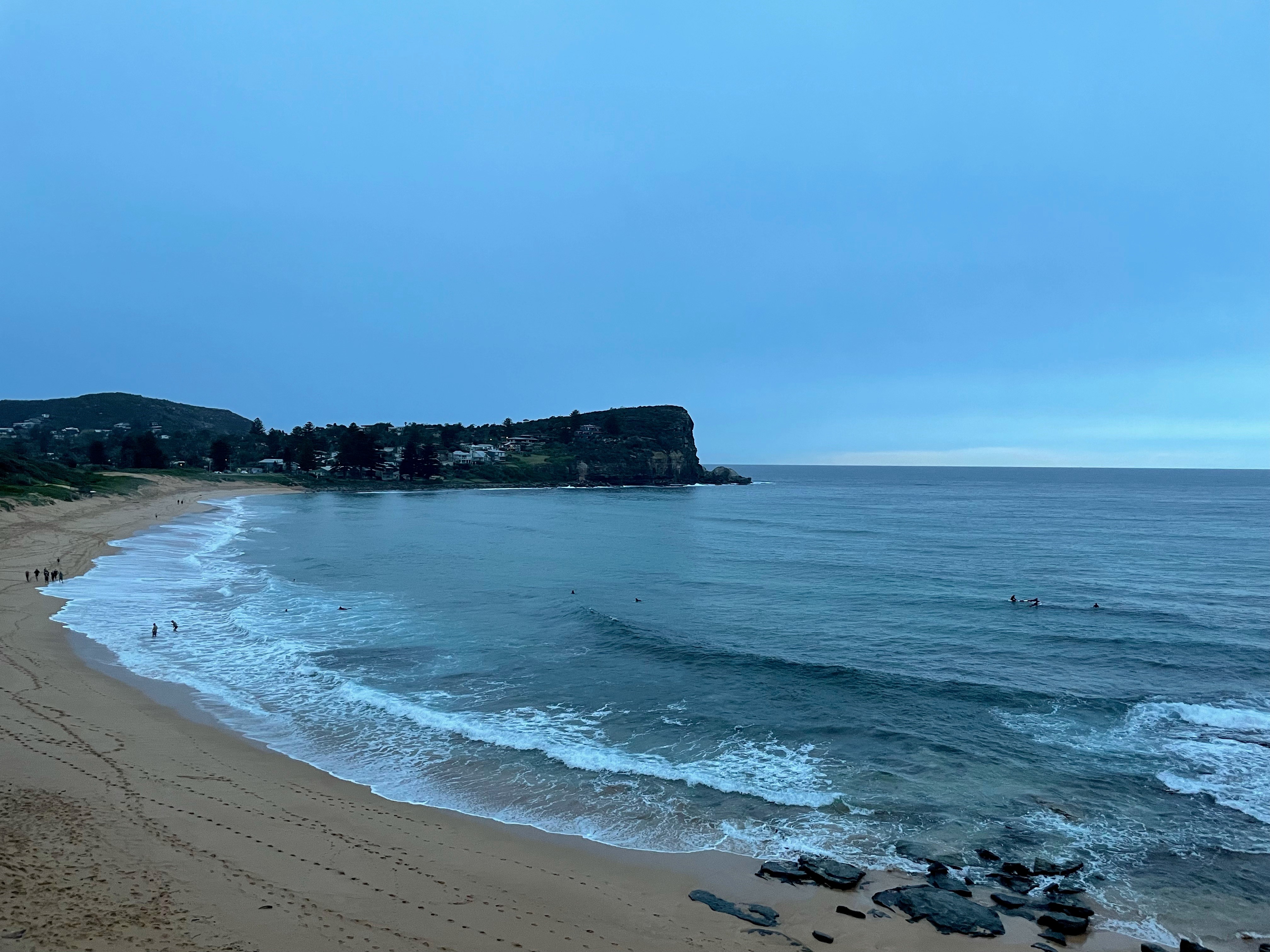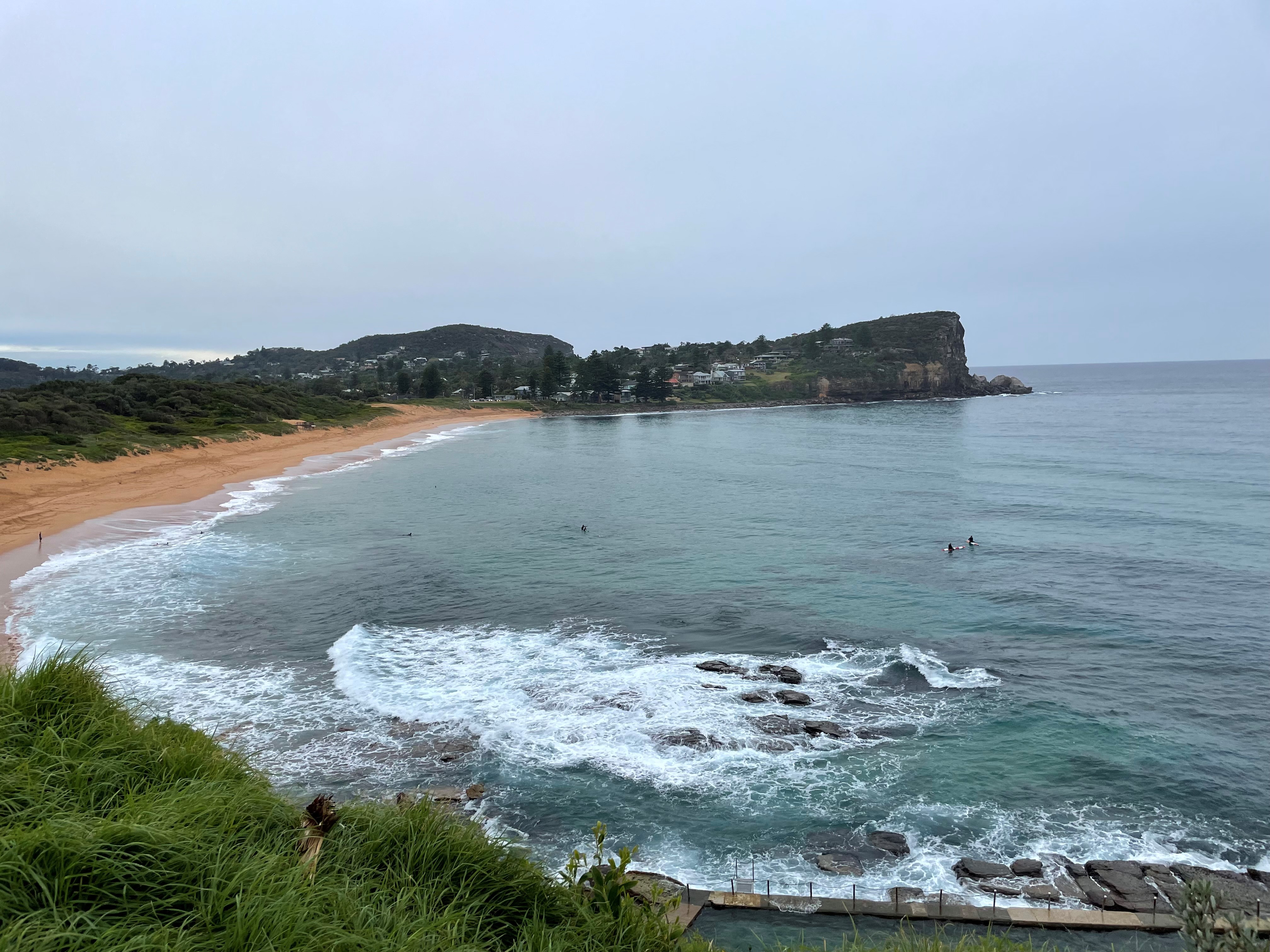 July 24, 2021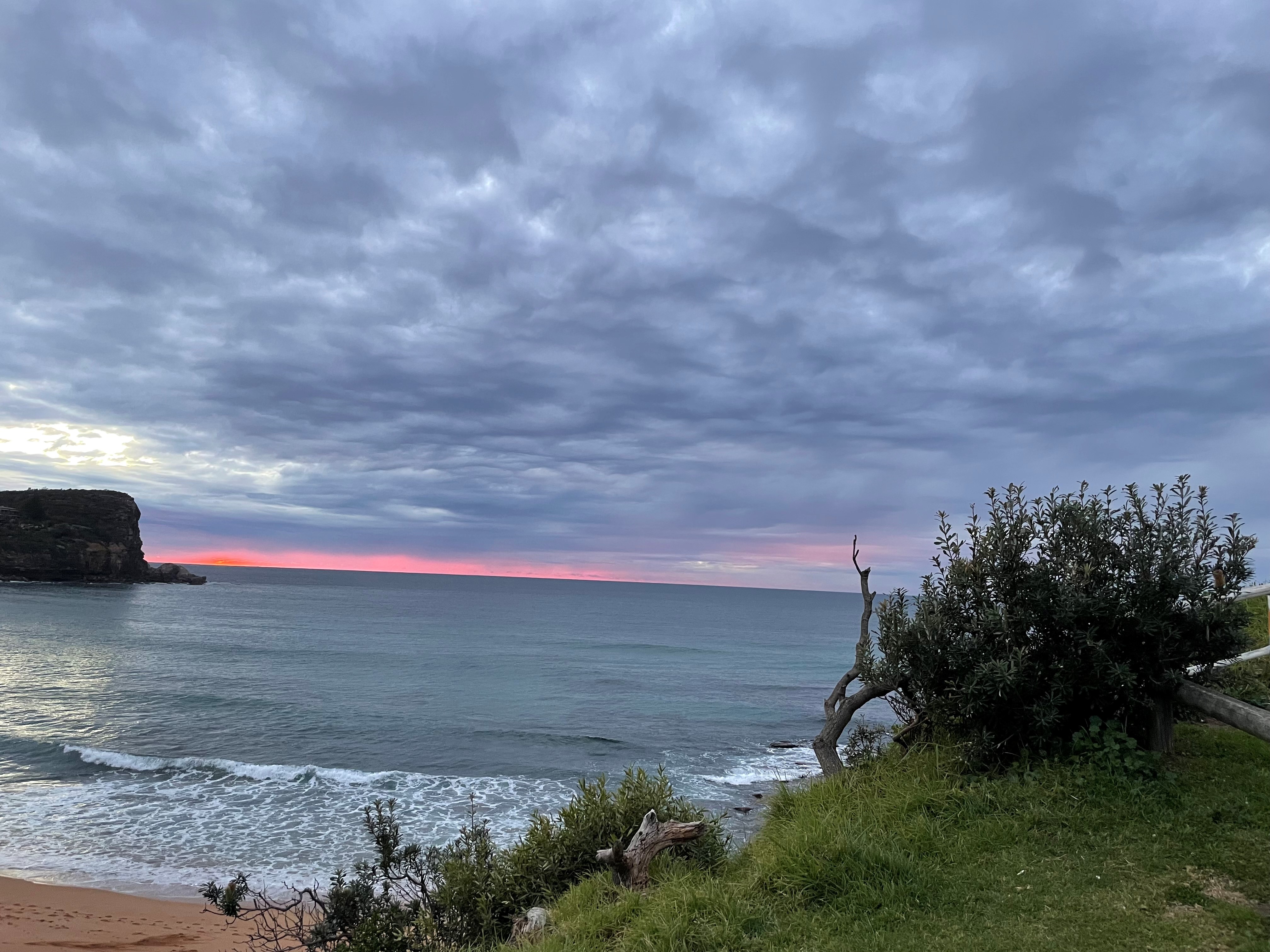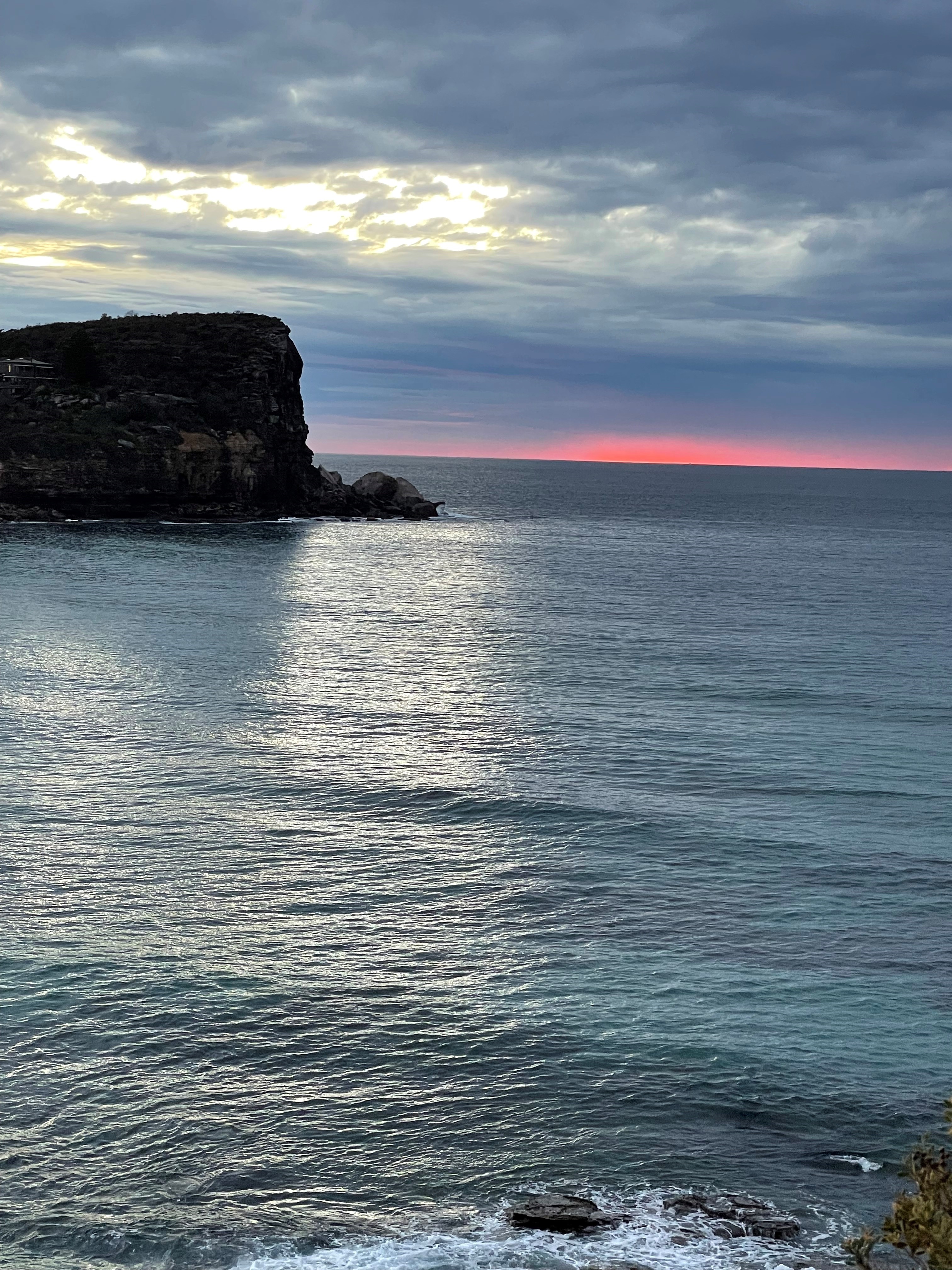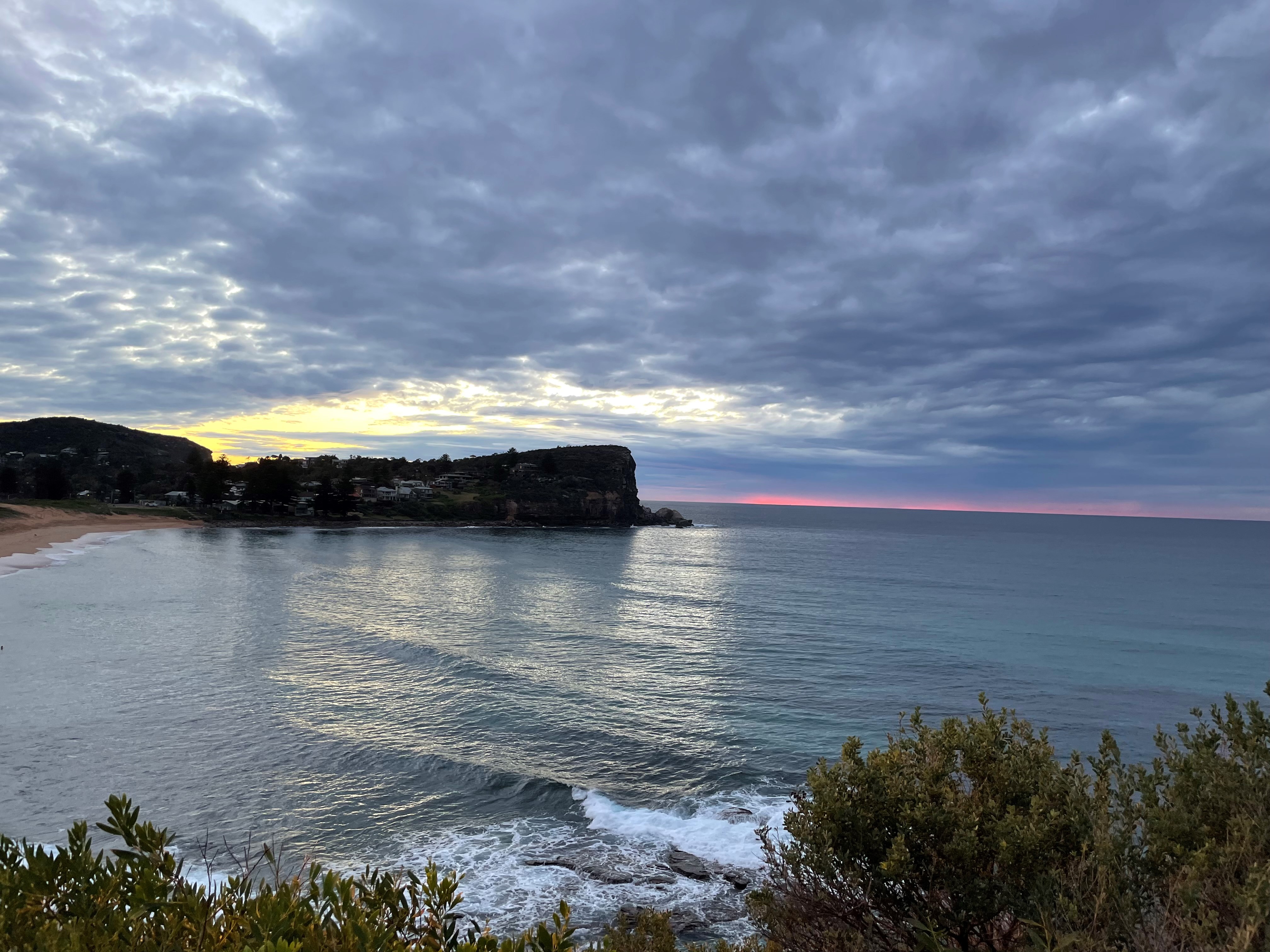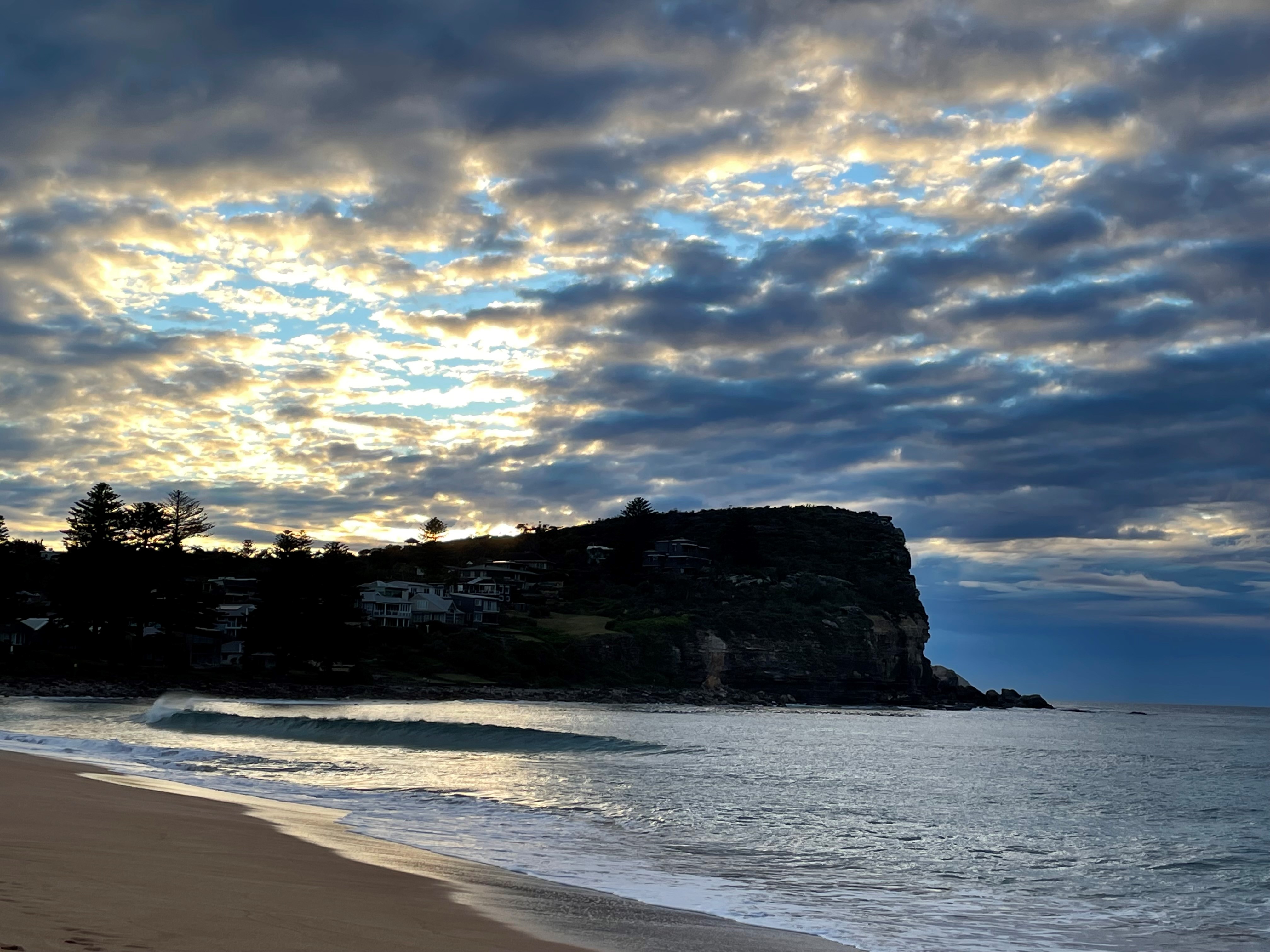 July 25, 2021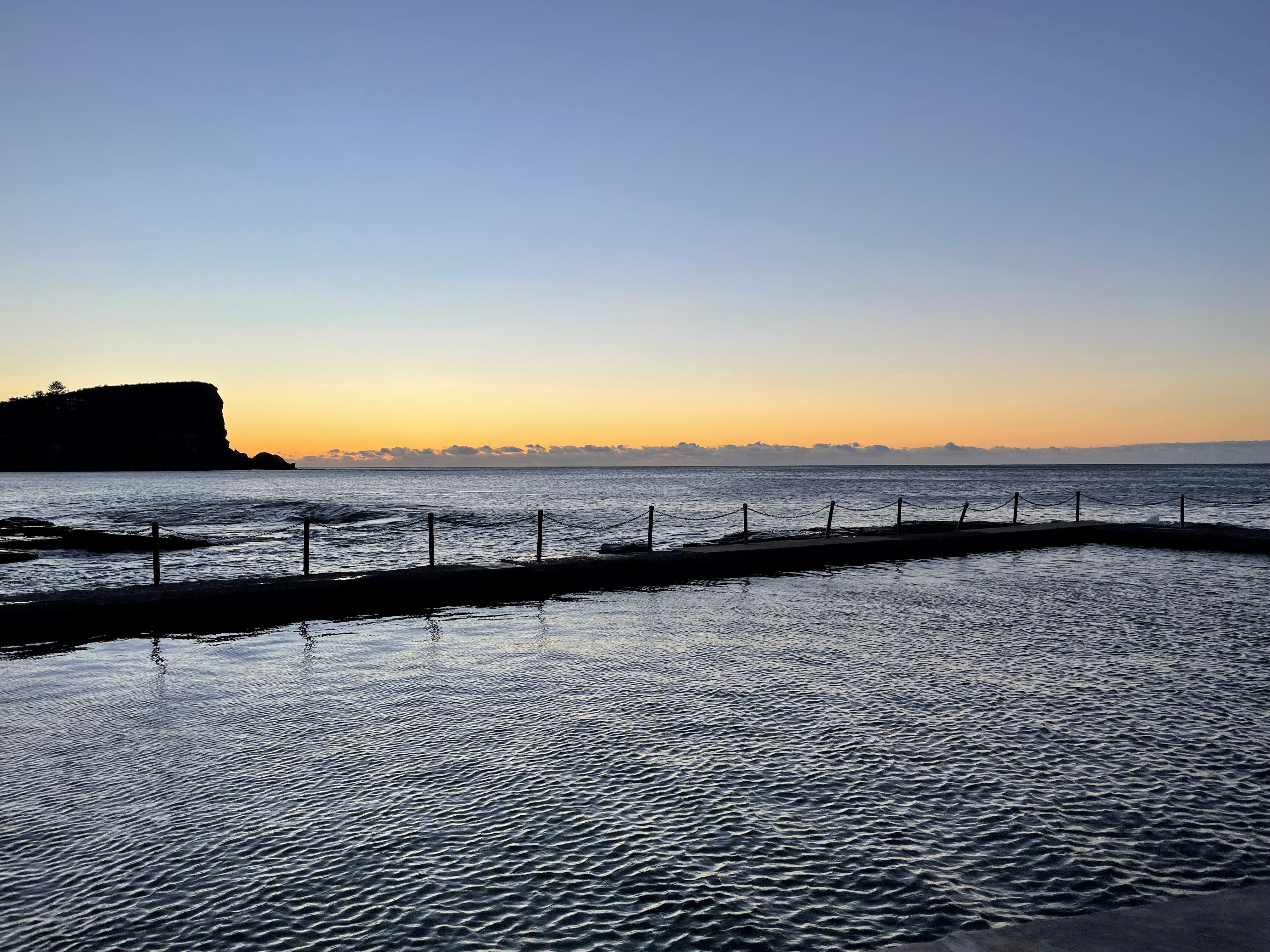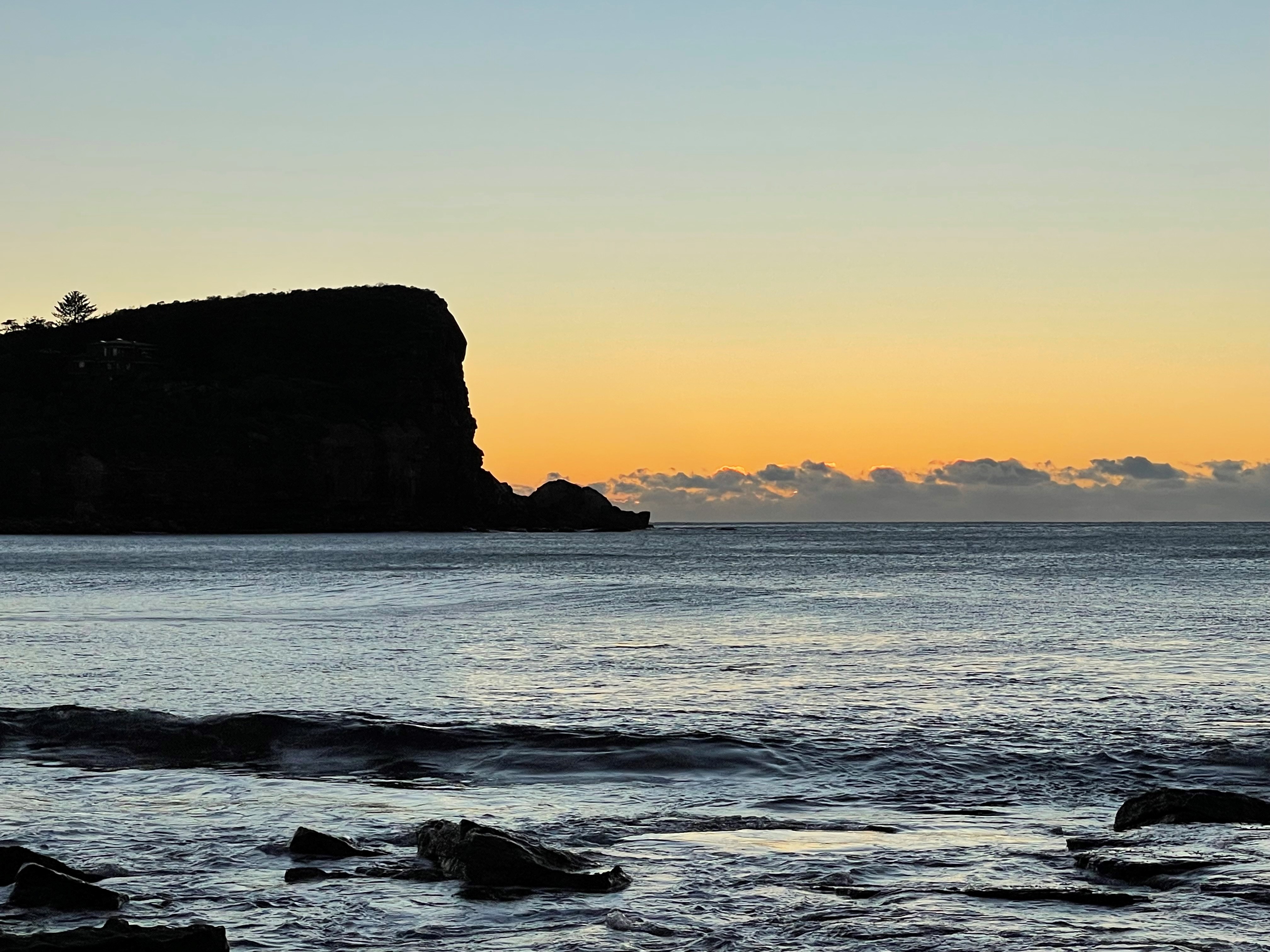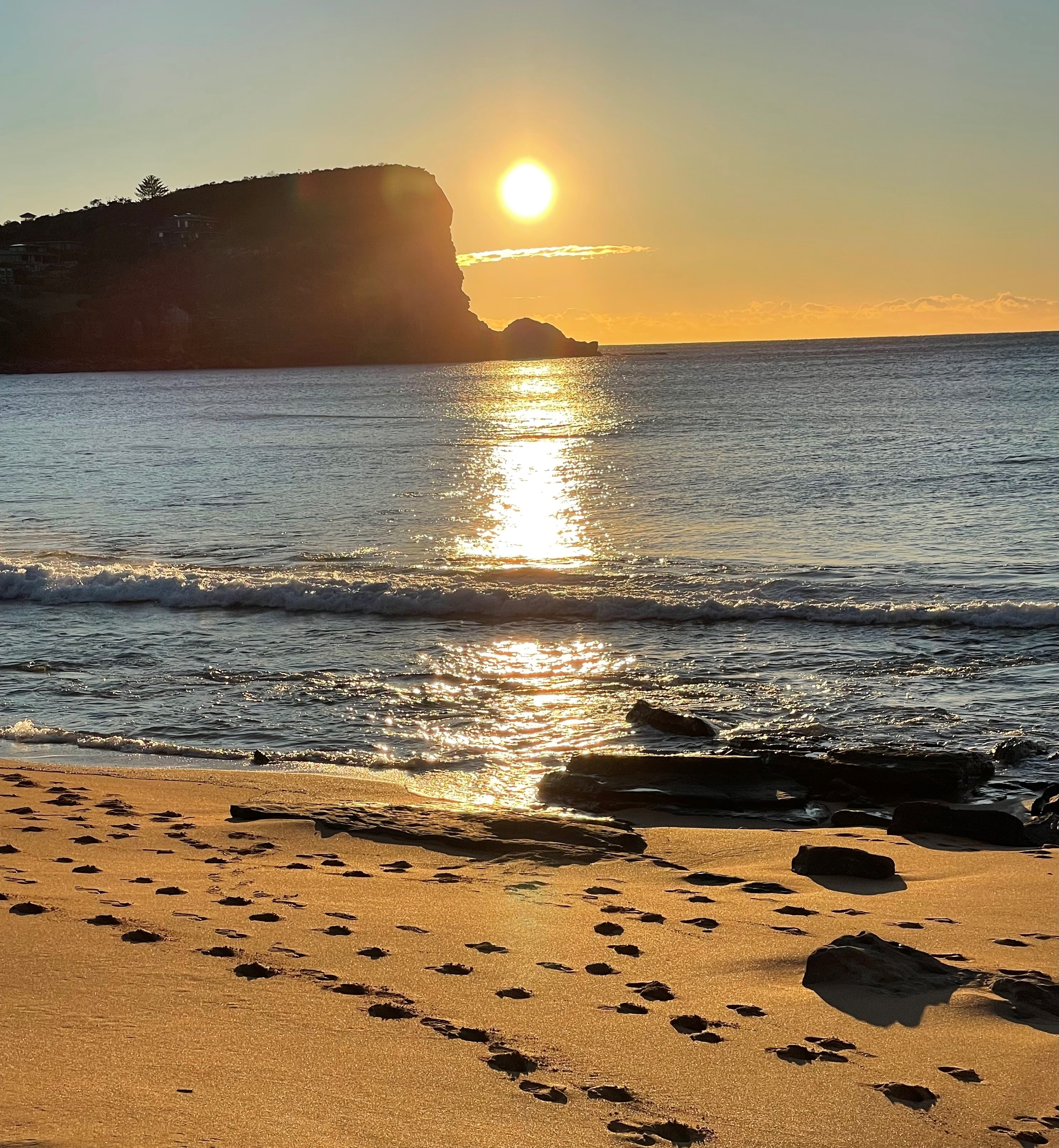 July 26, 2021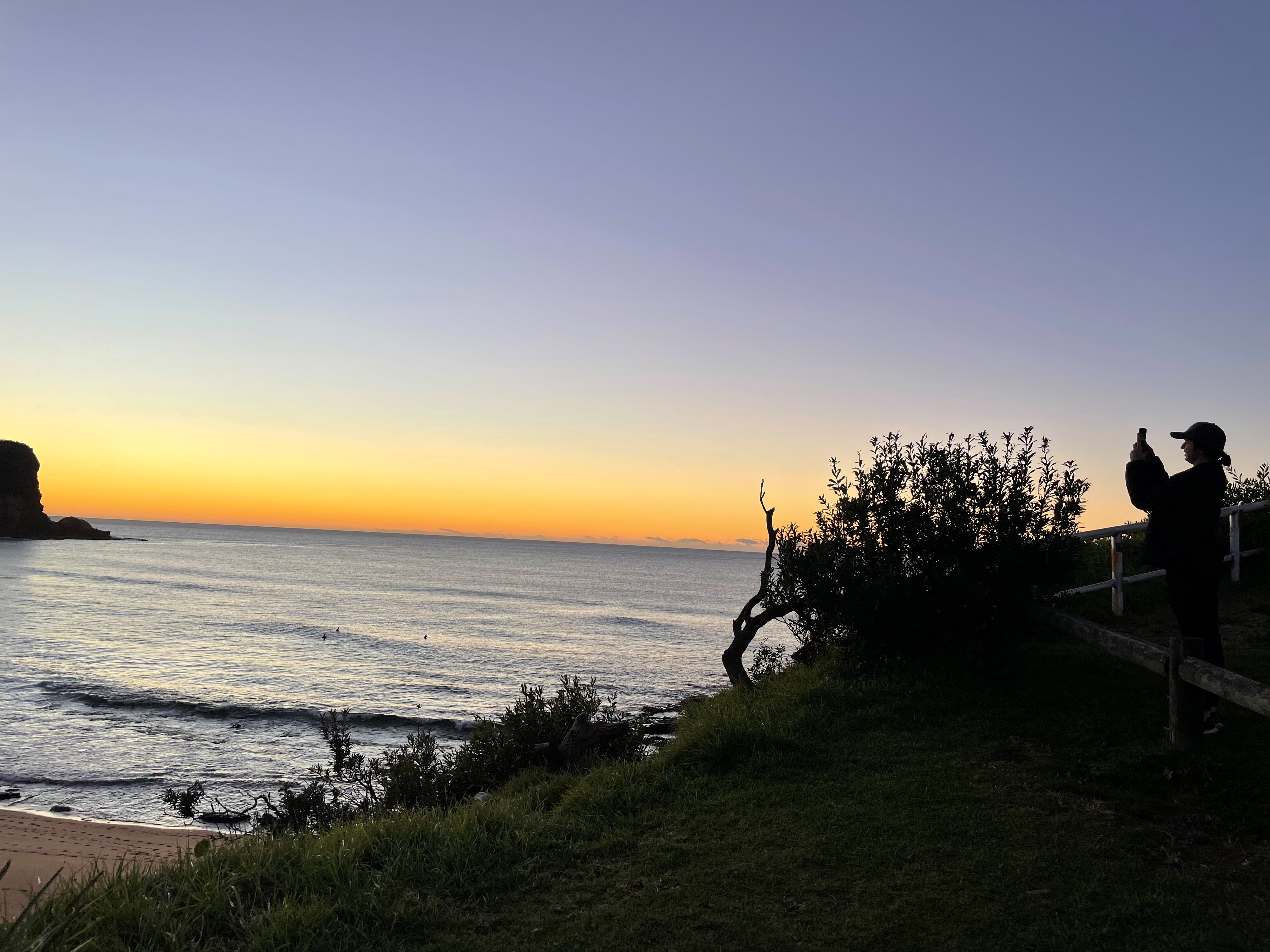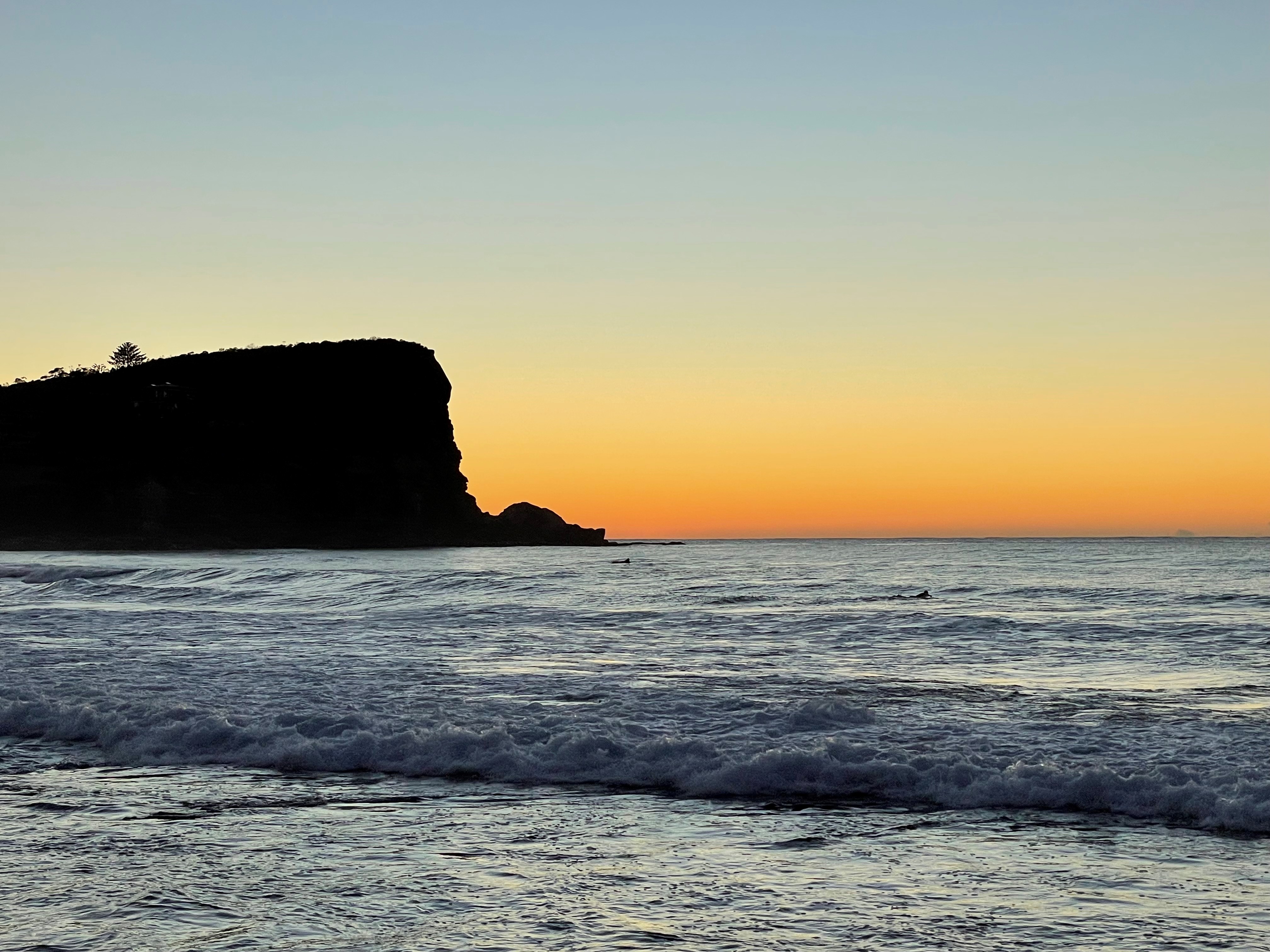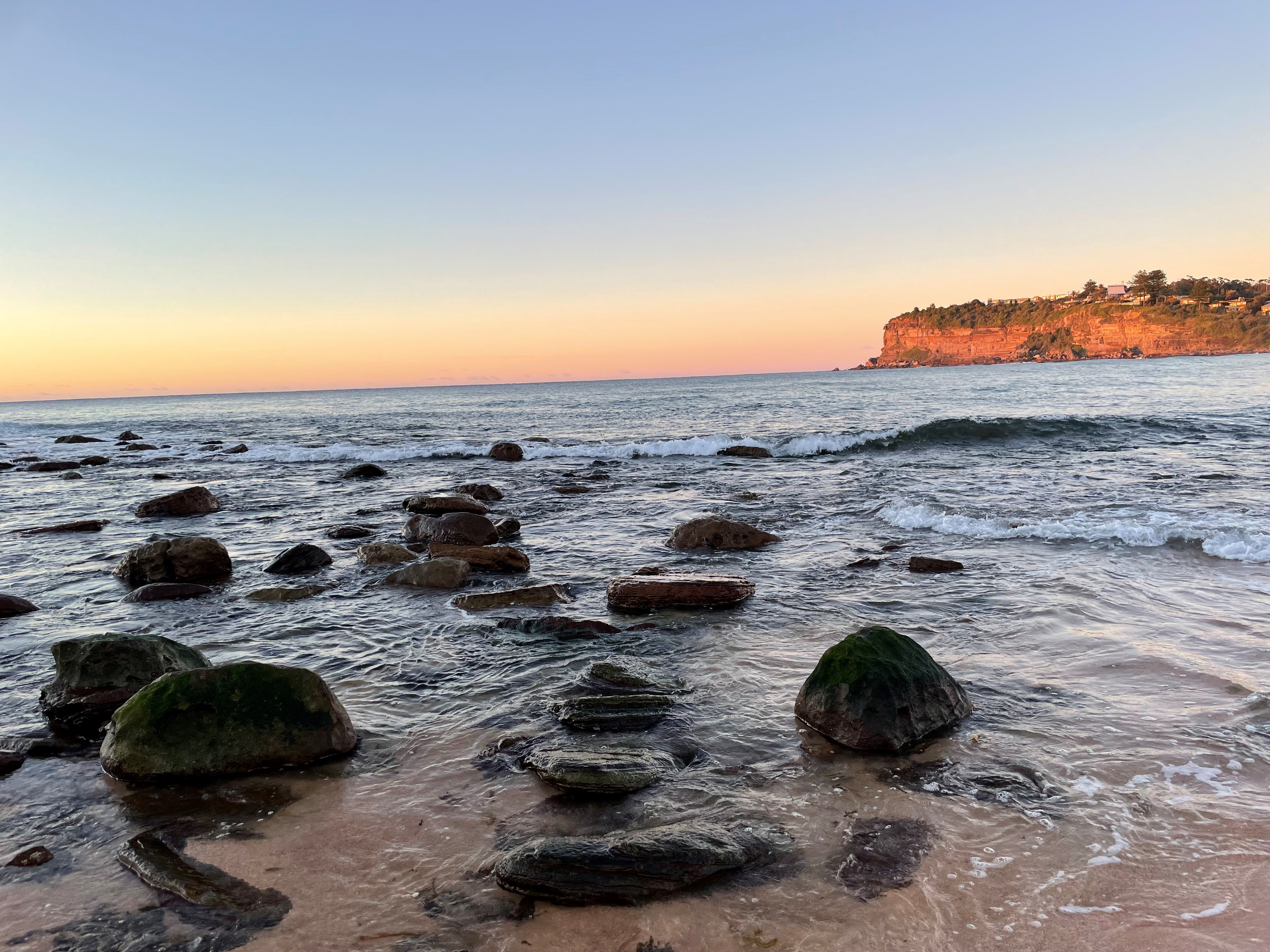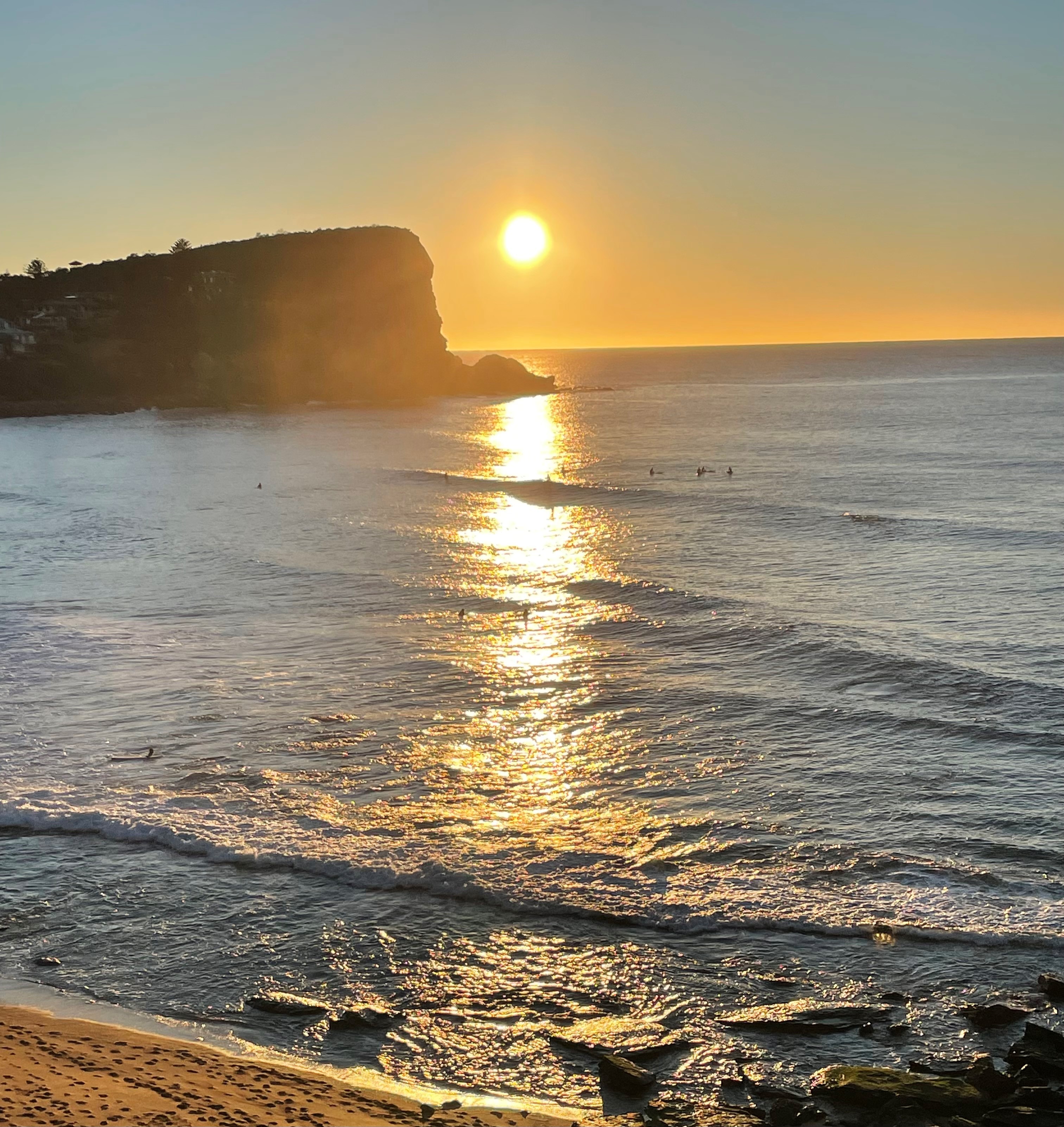 July 27, 2021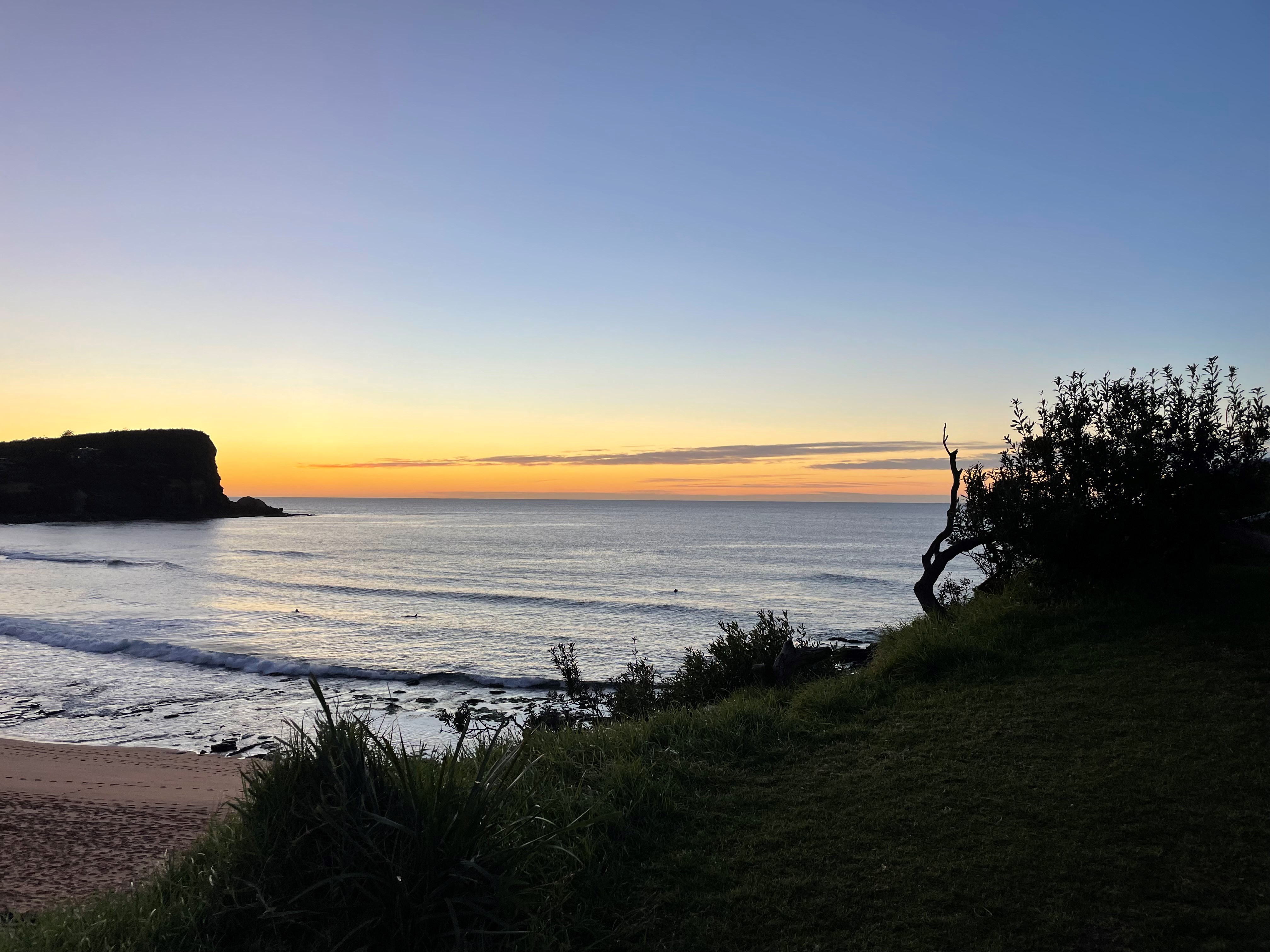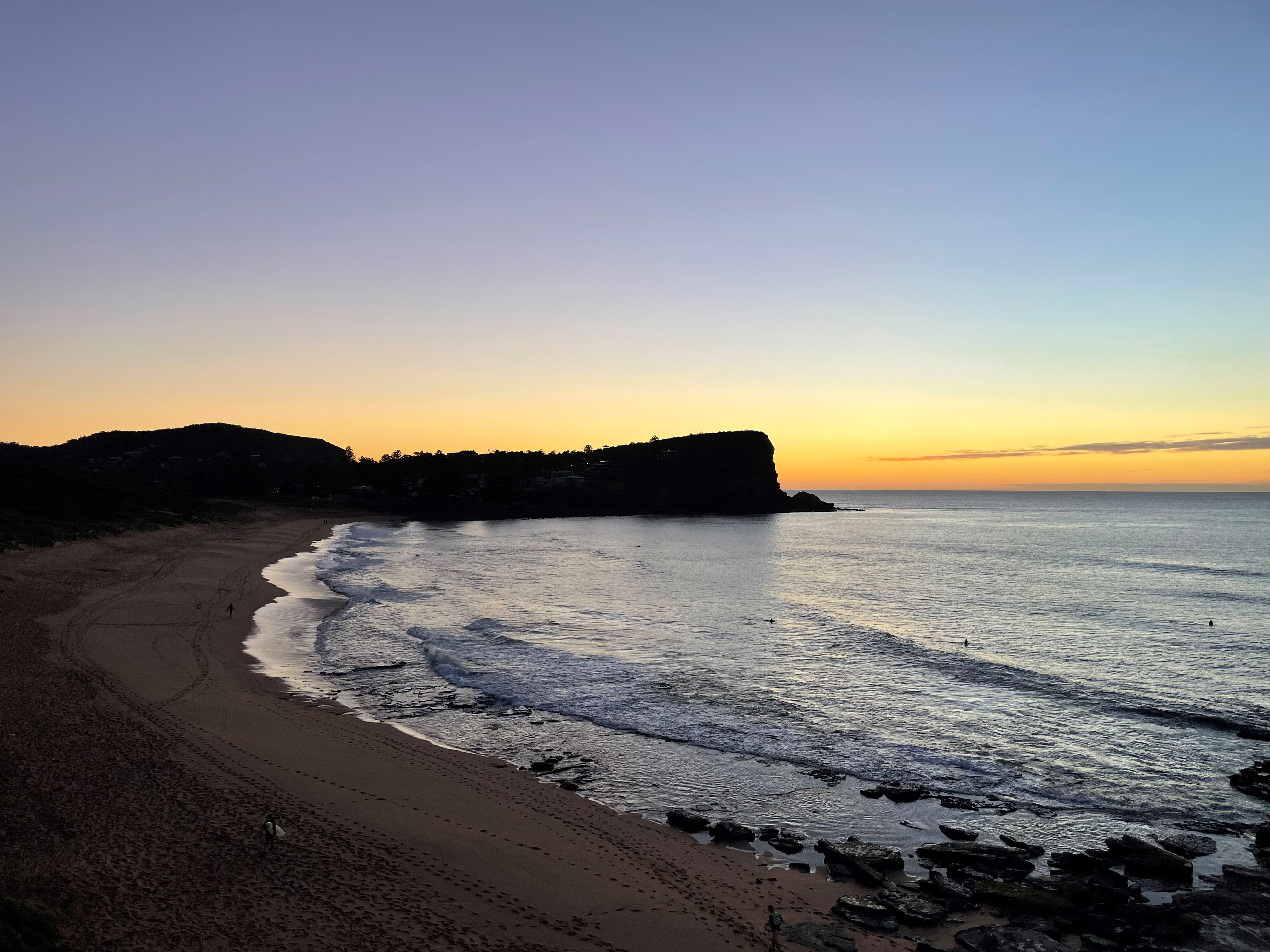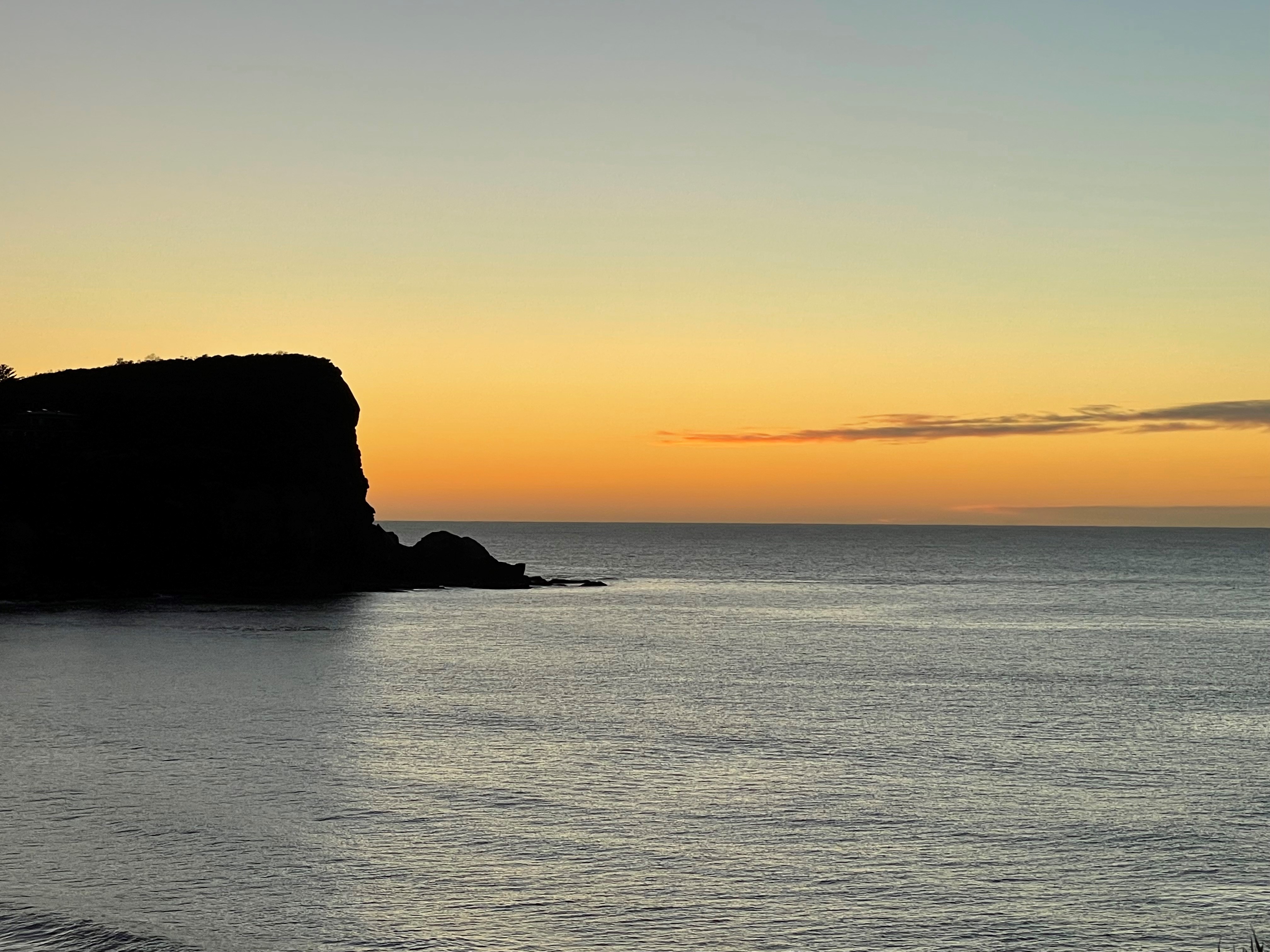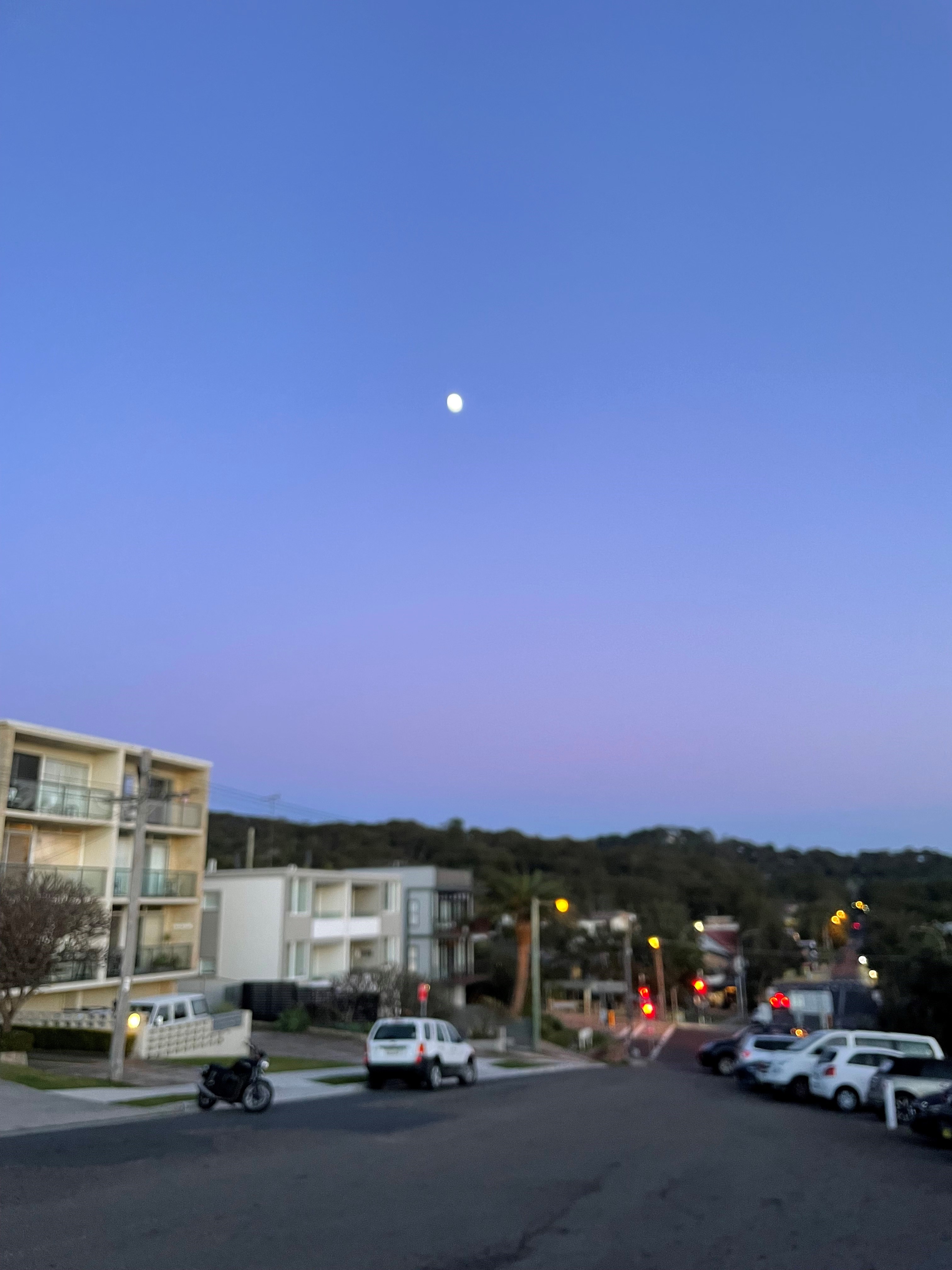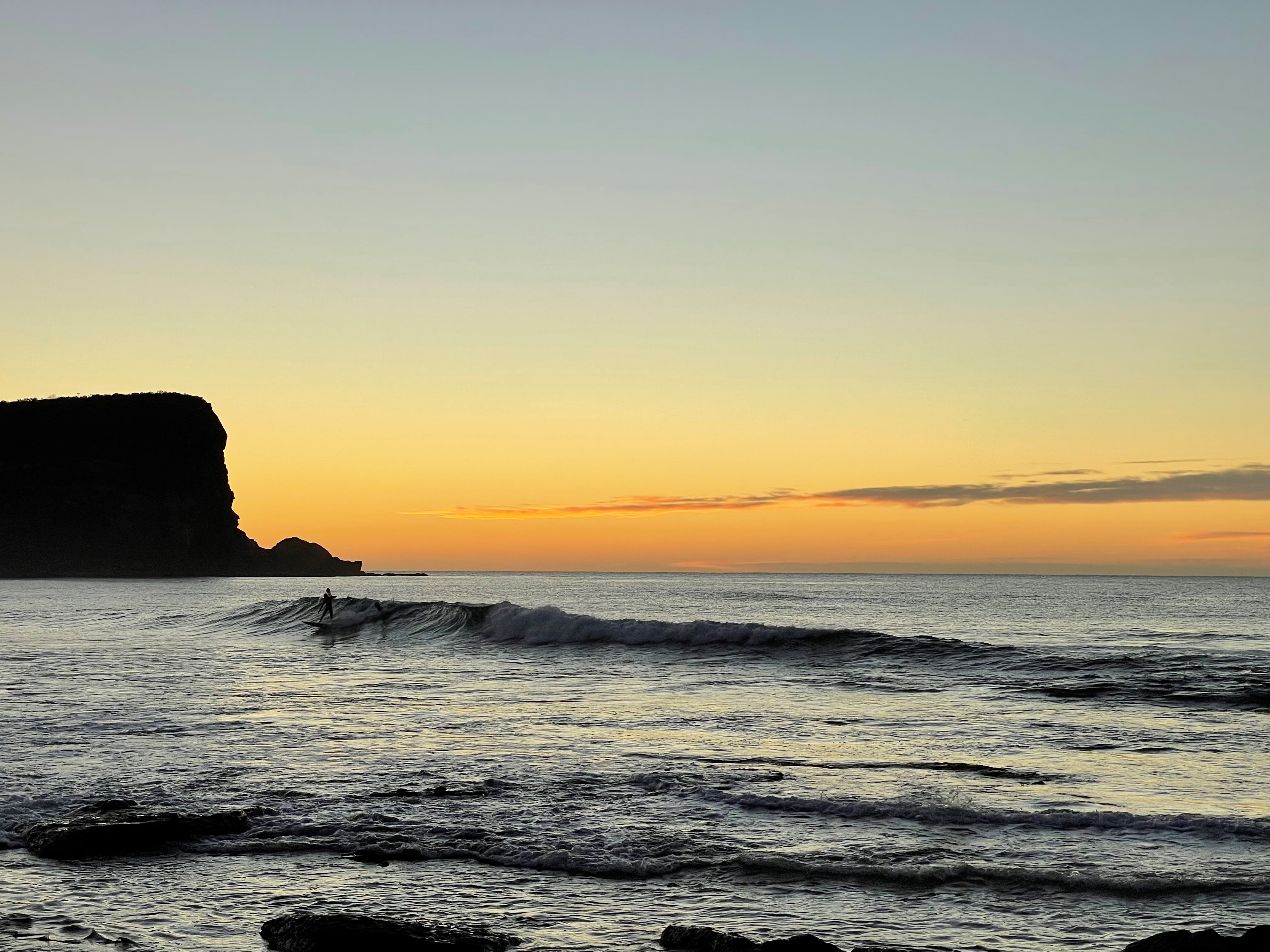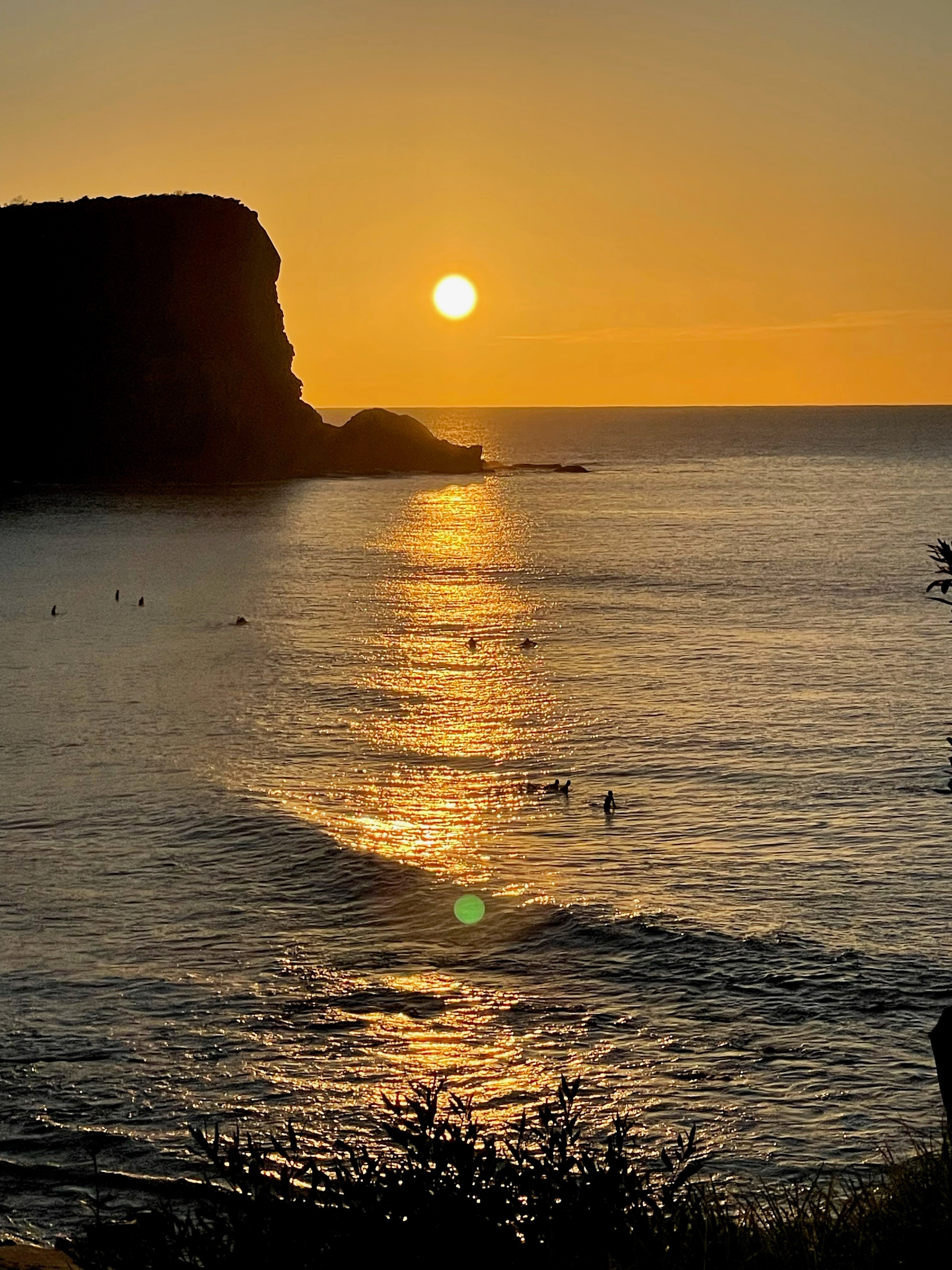 July 28, 2021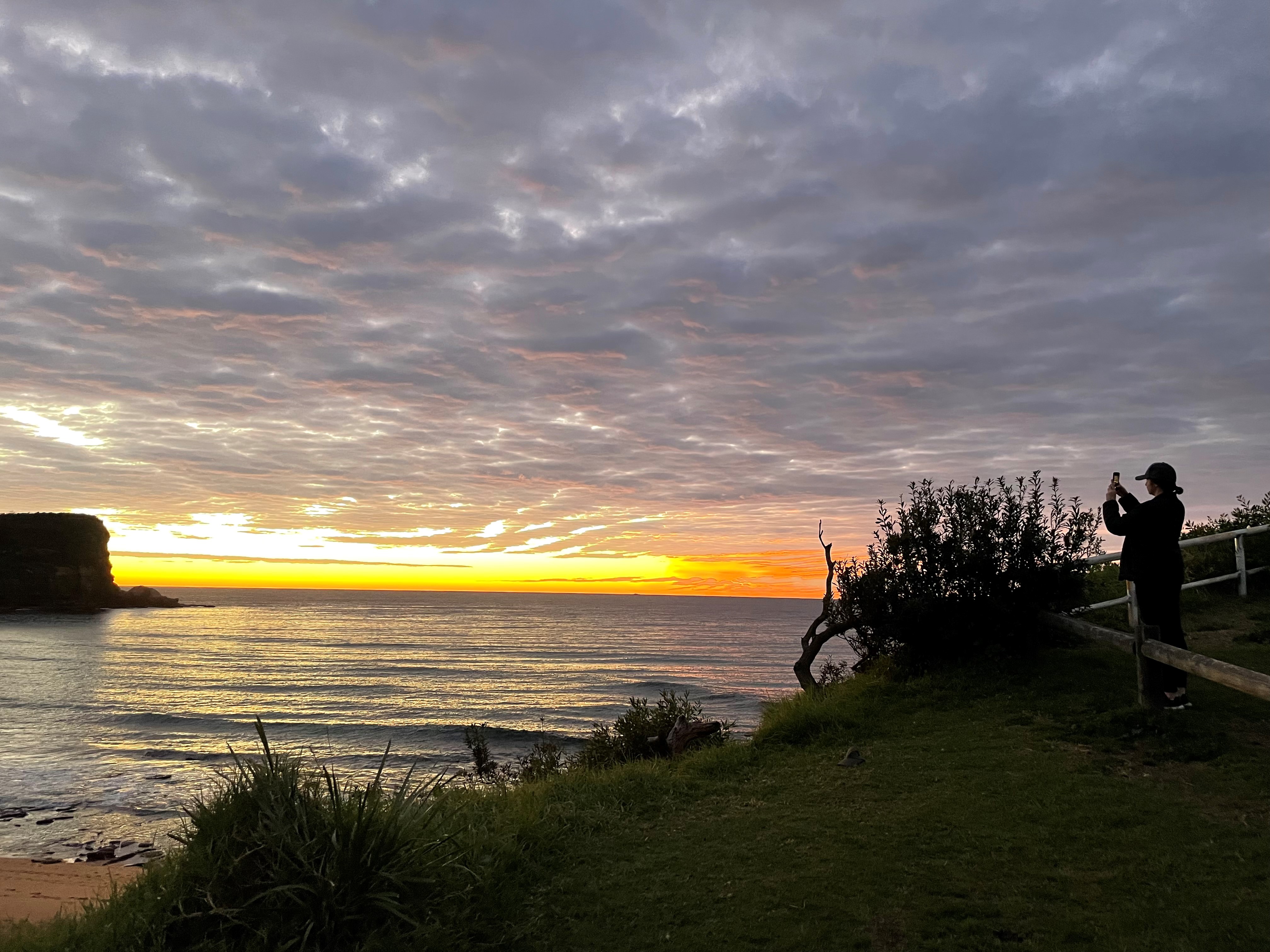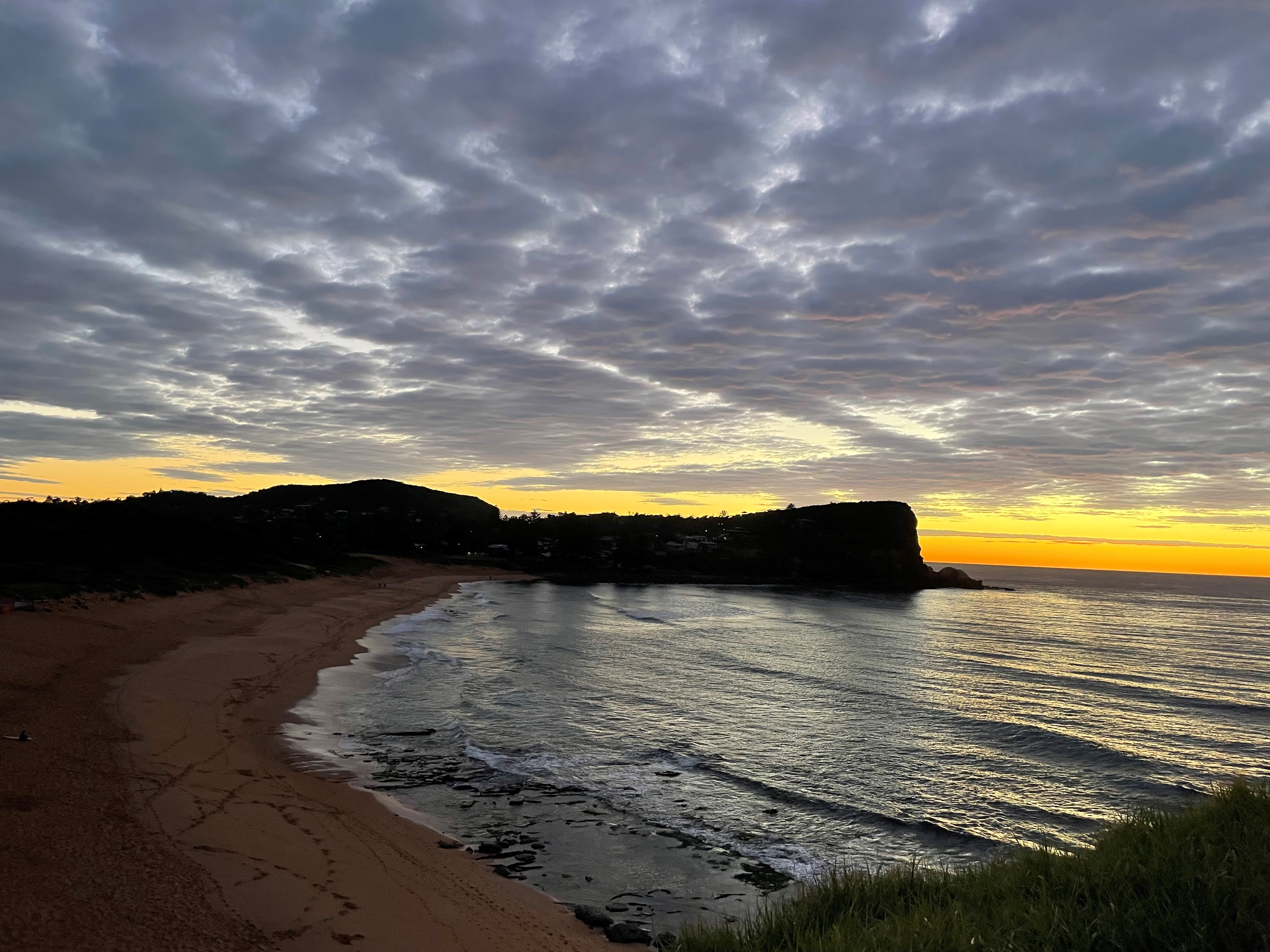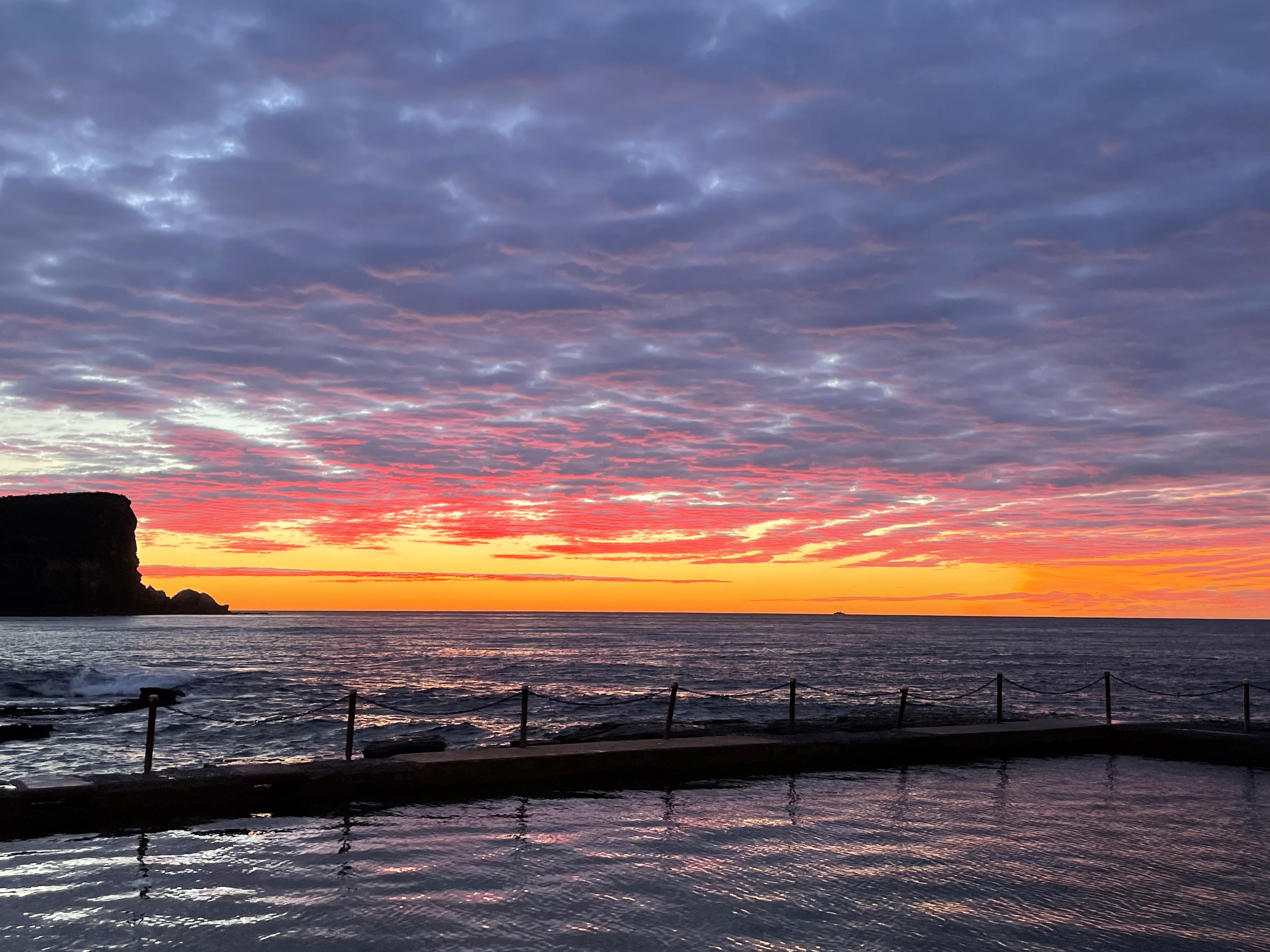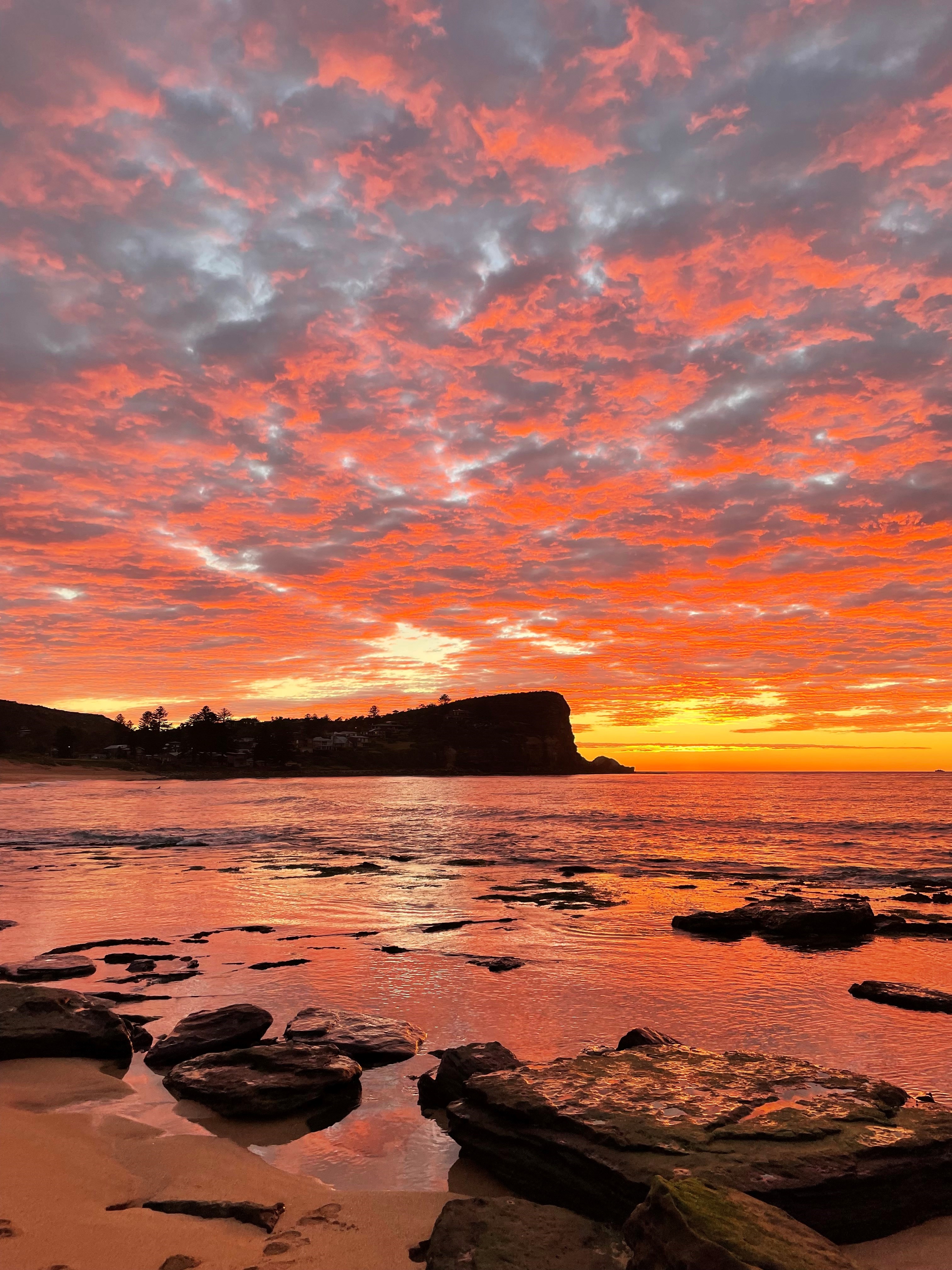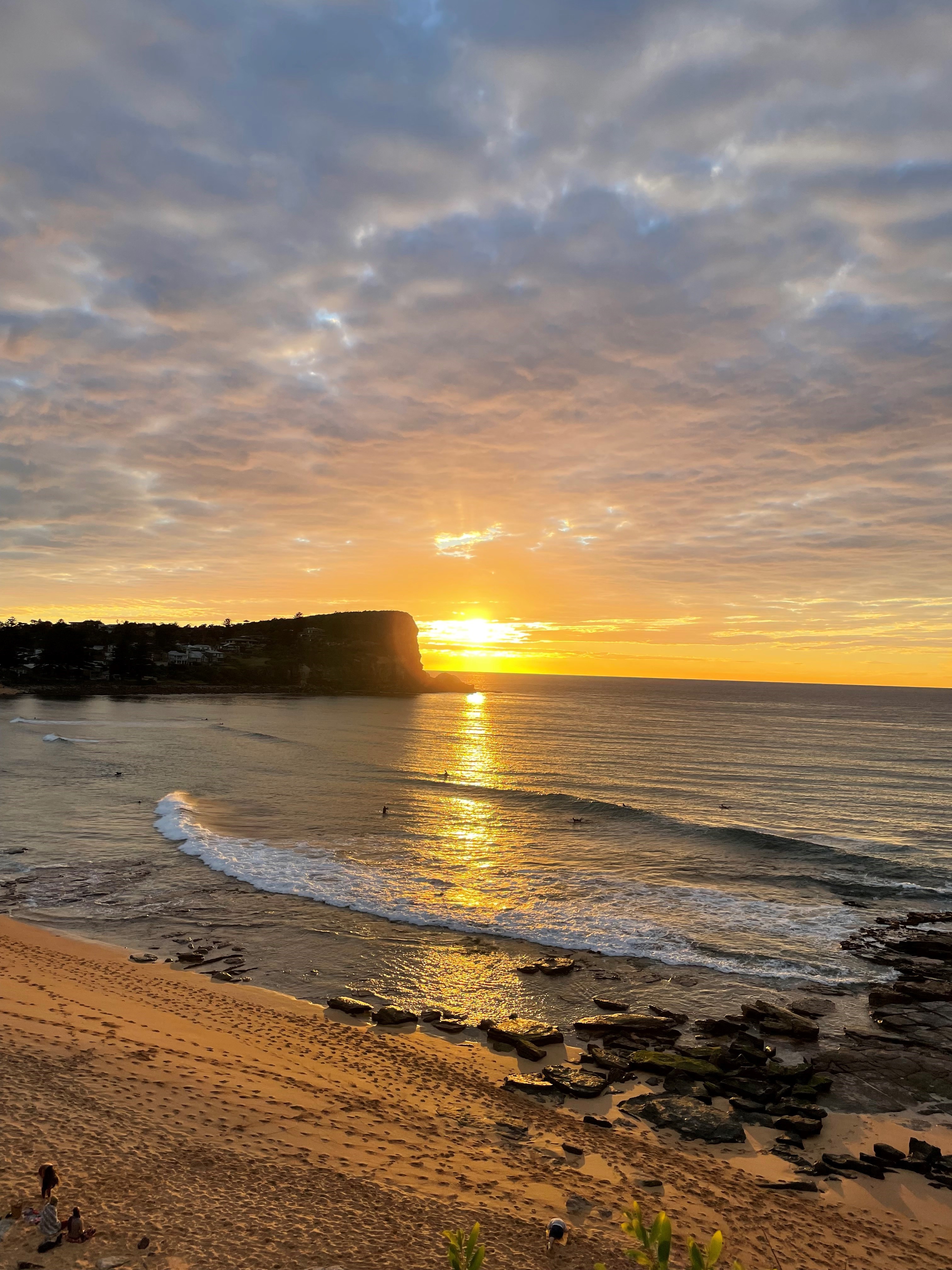 July 29, 2021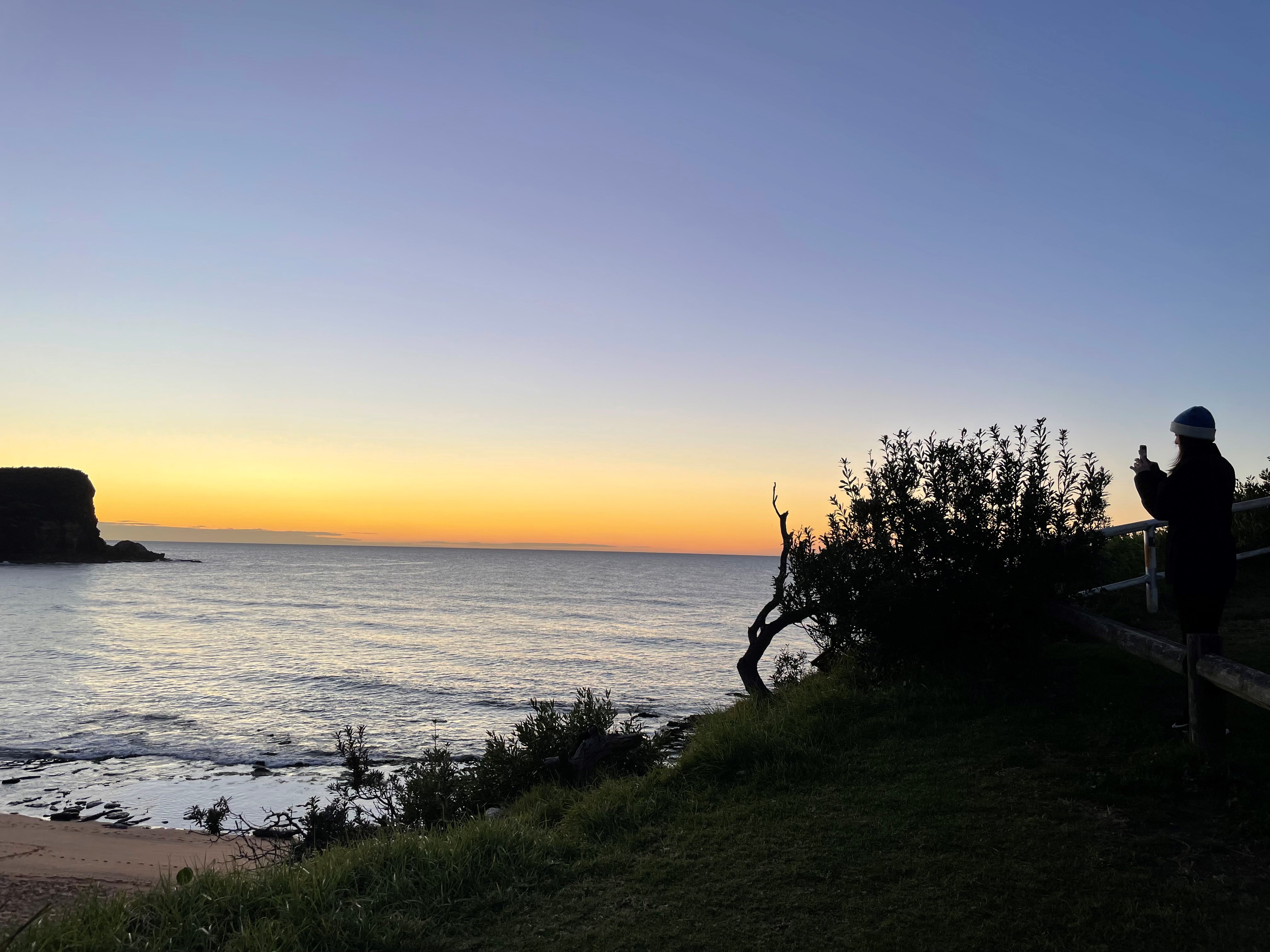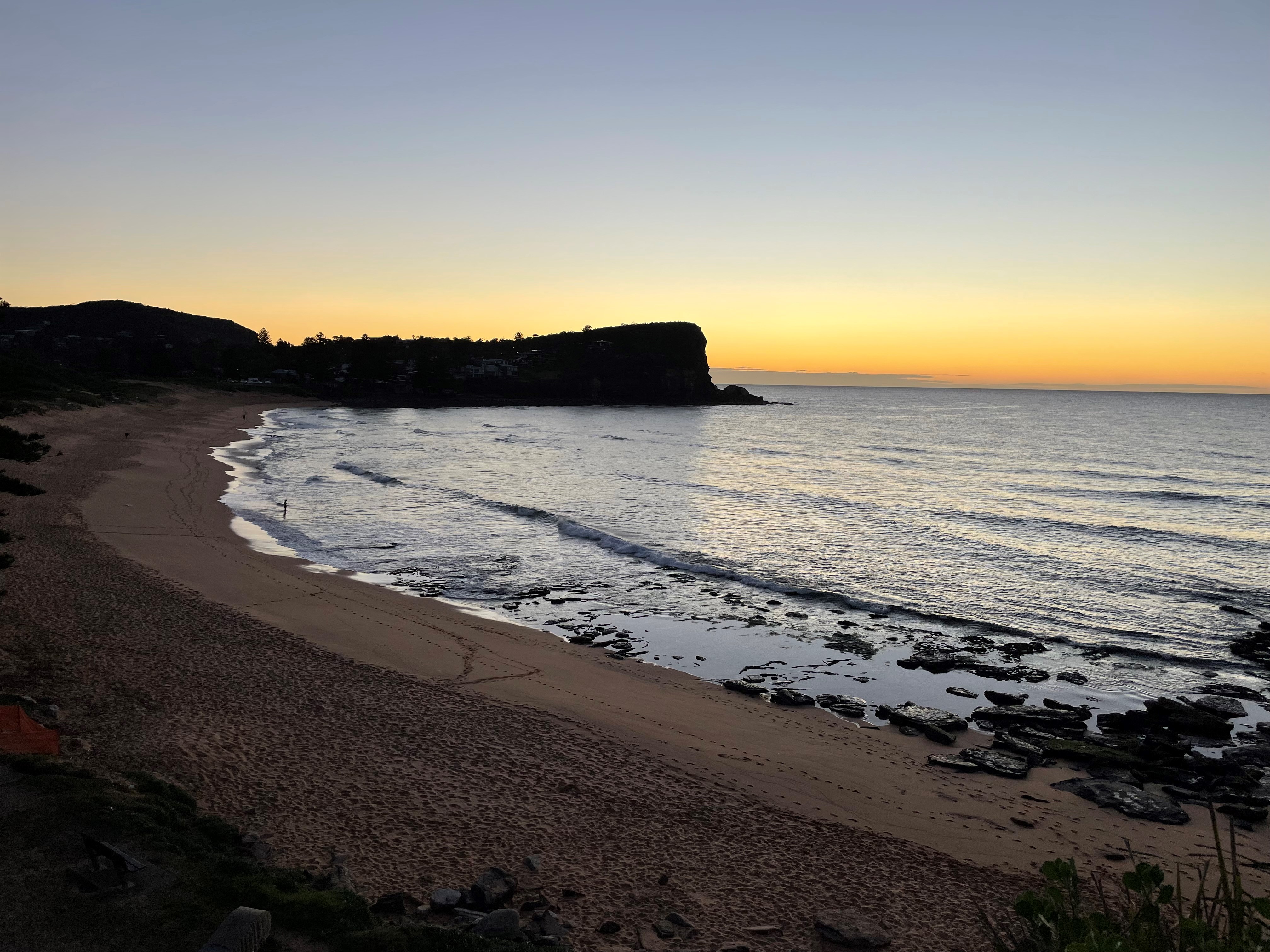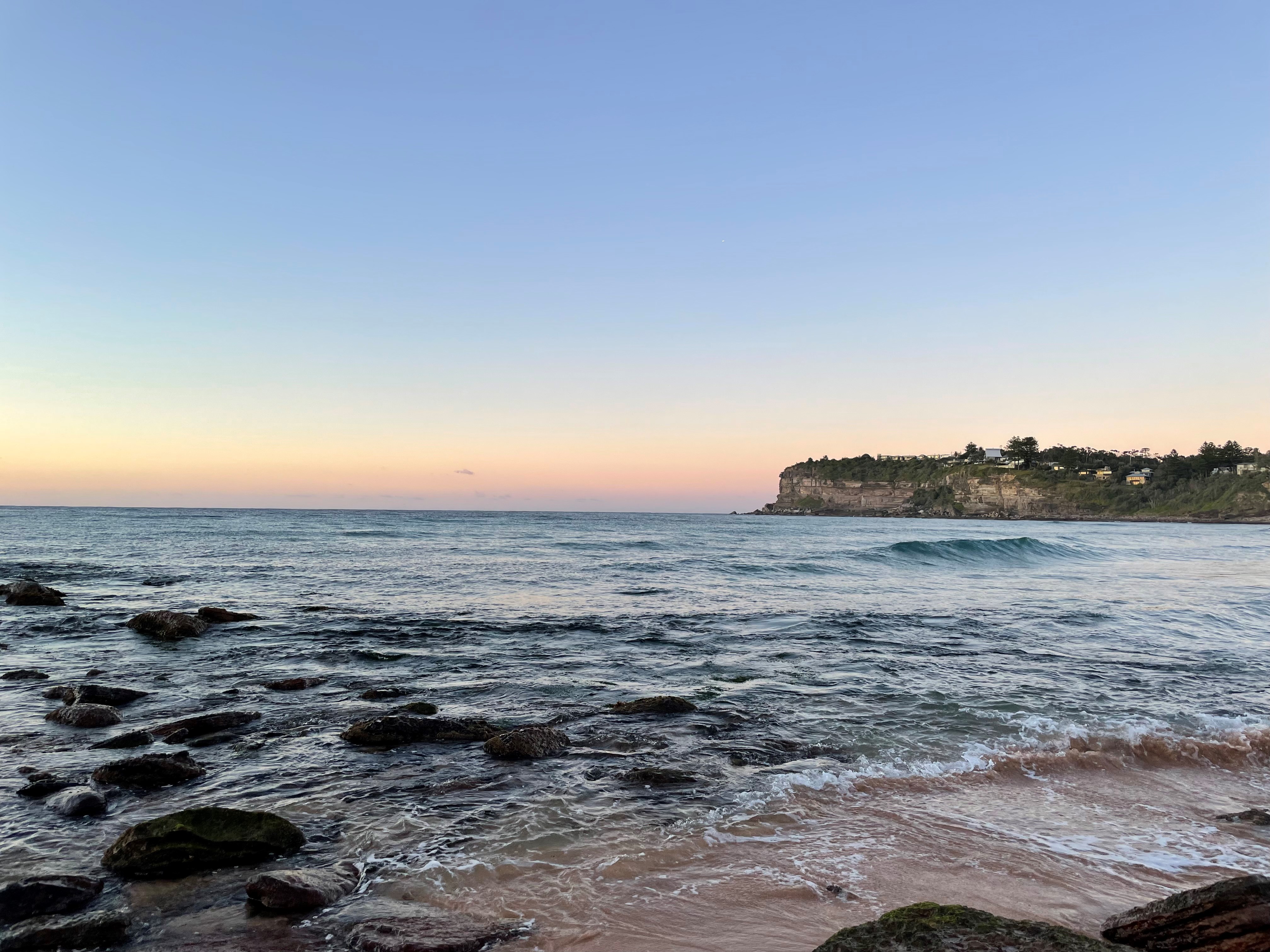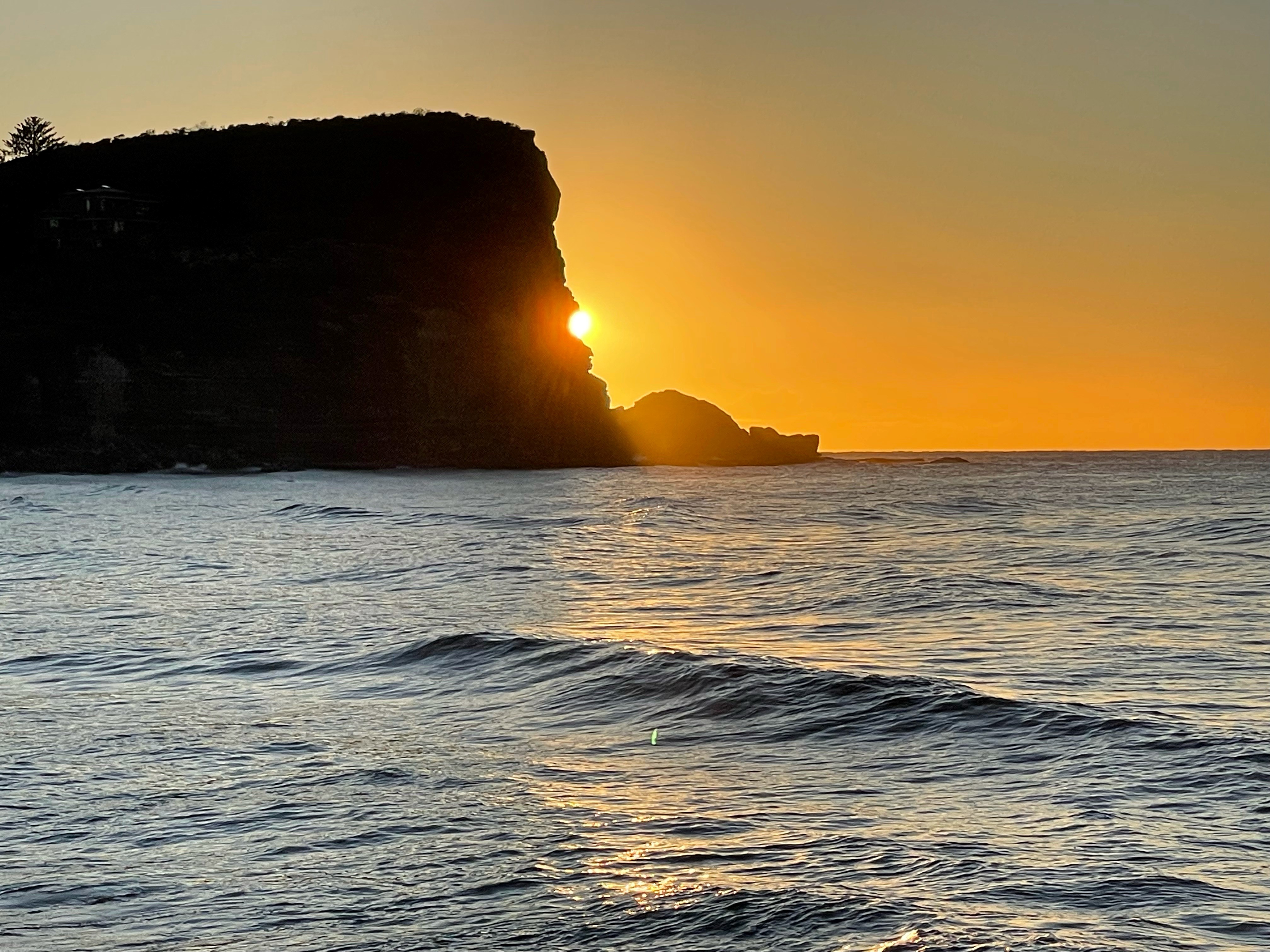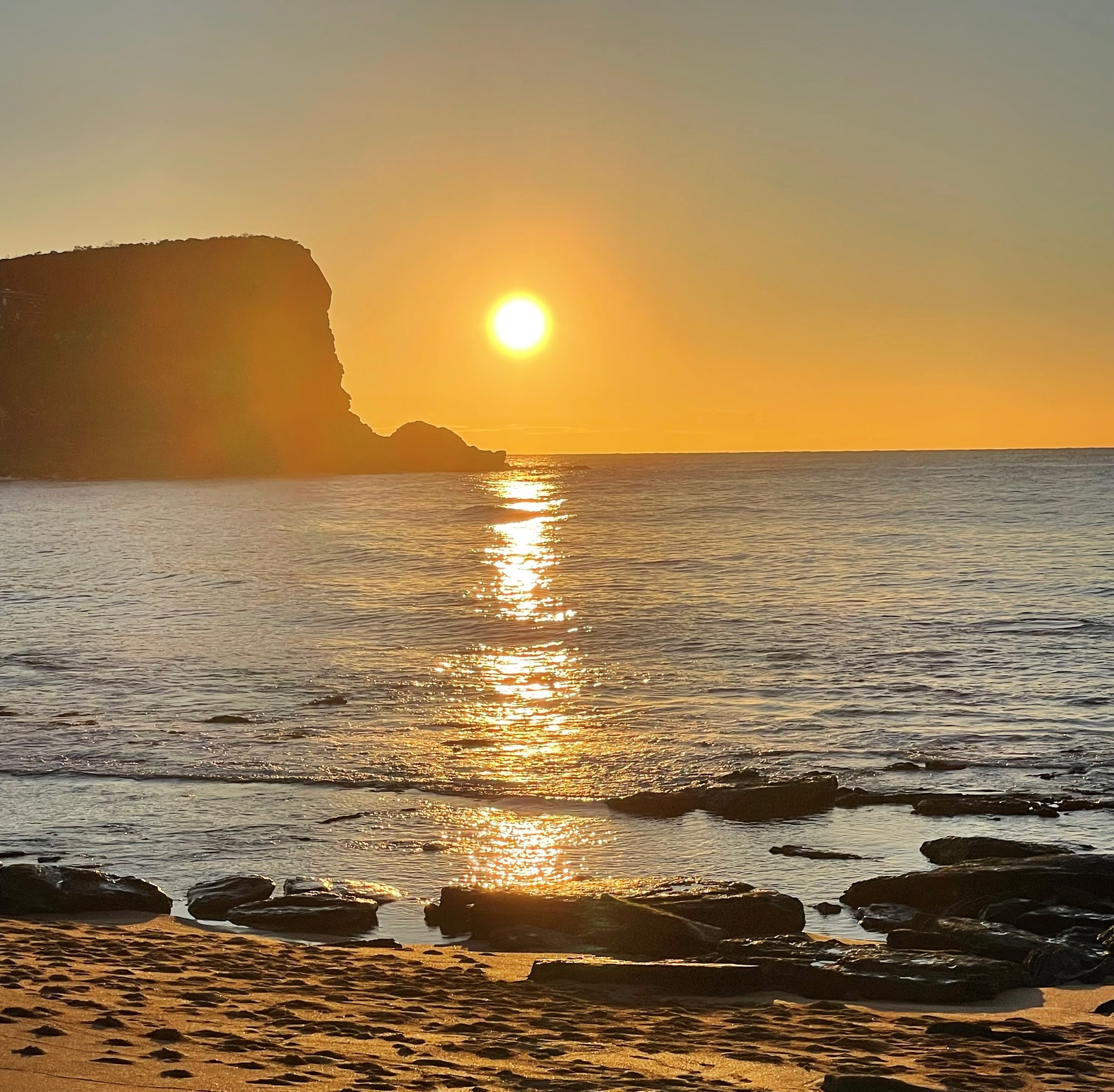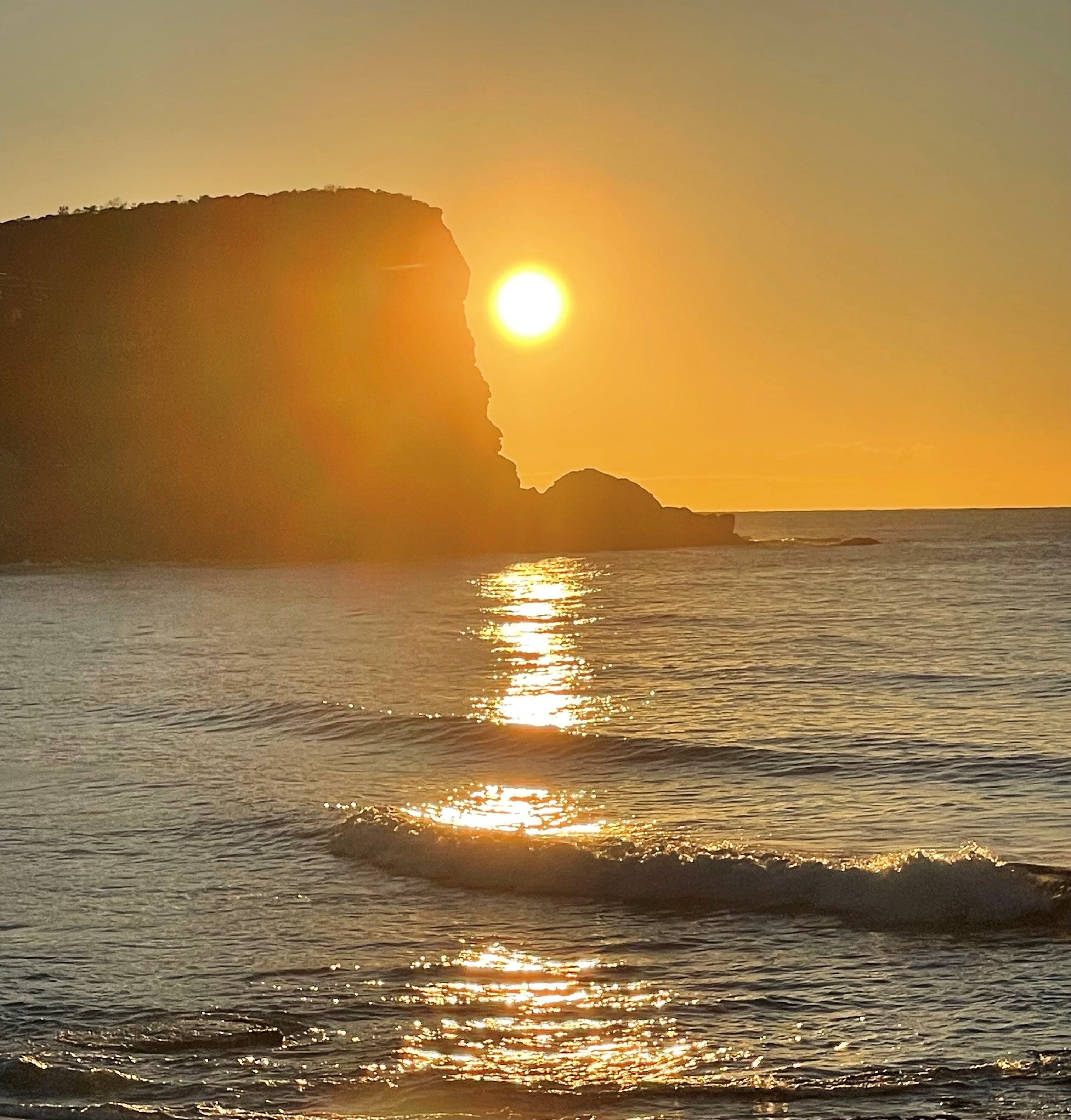 July 30, 2021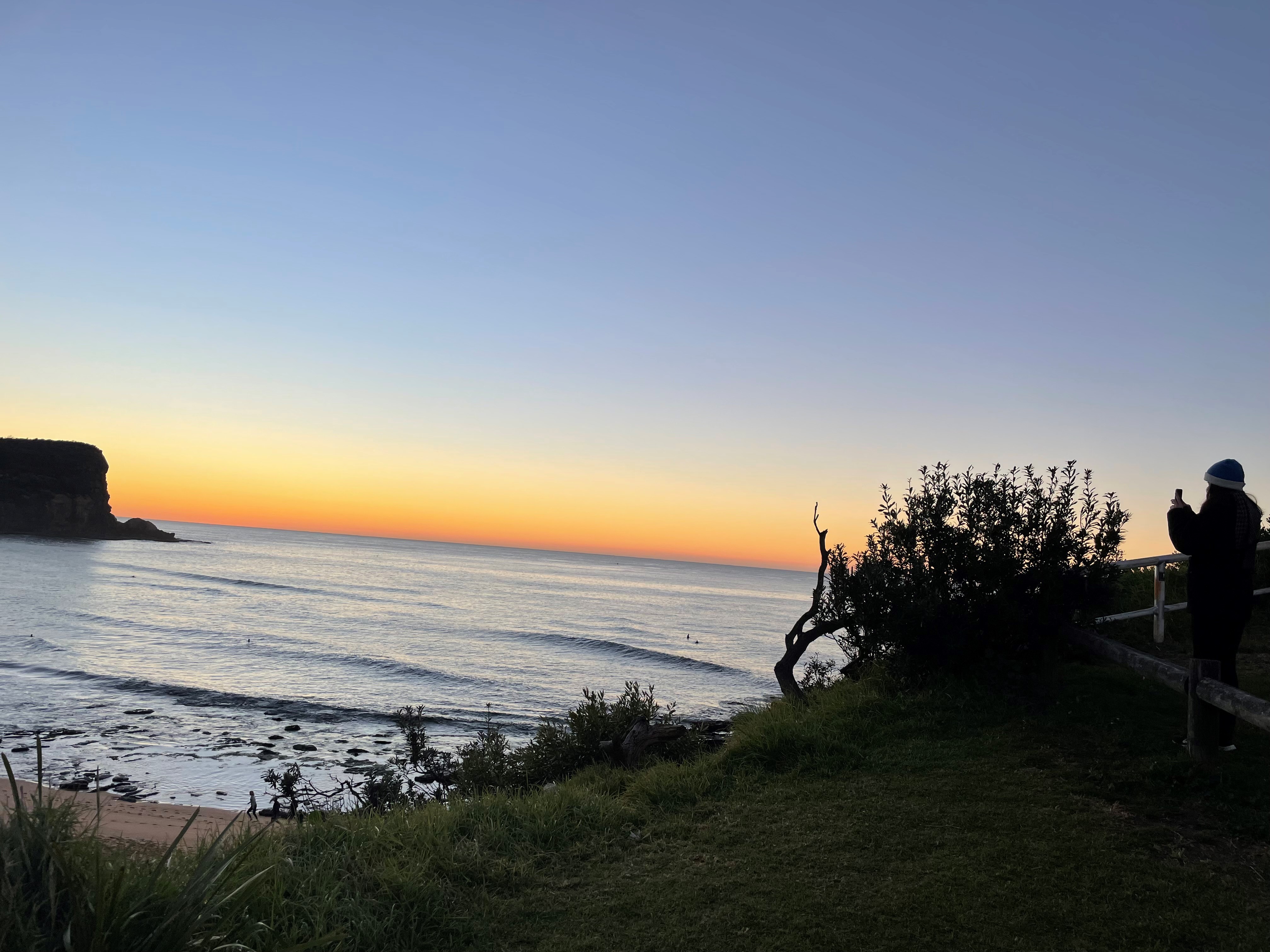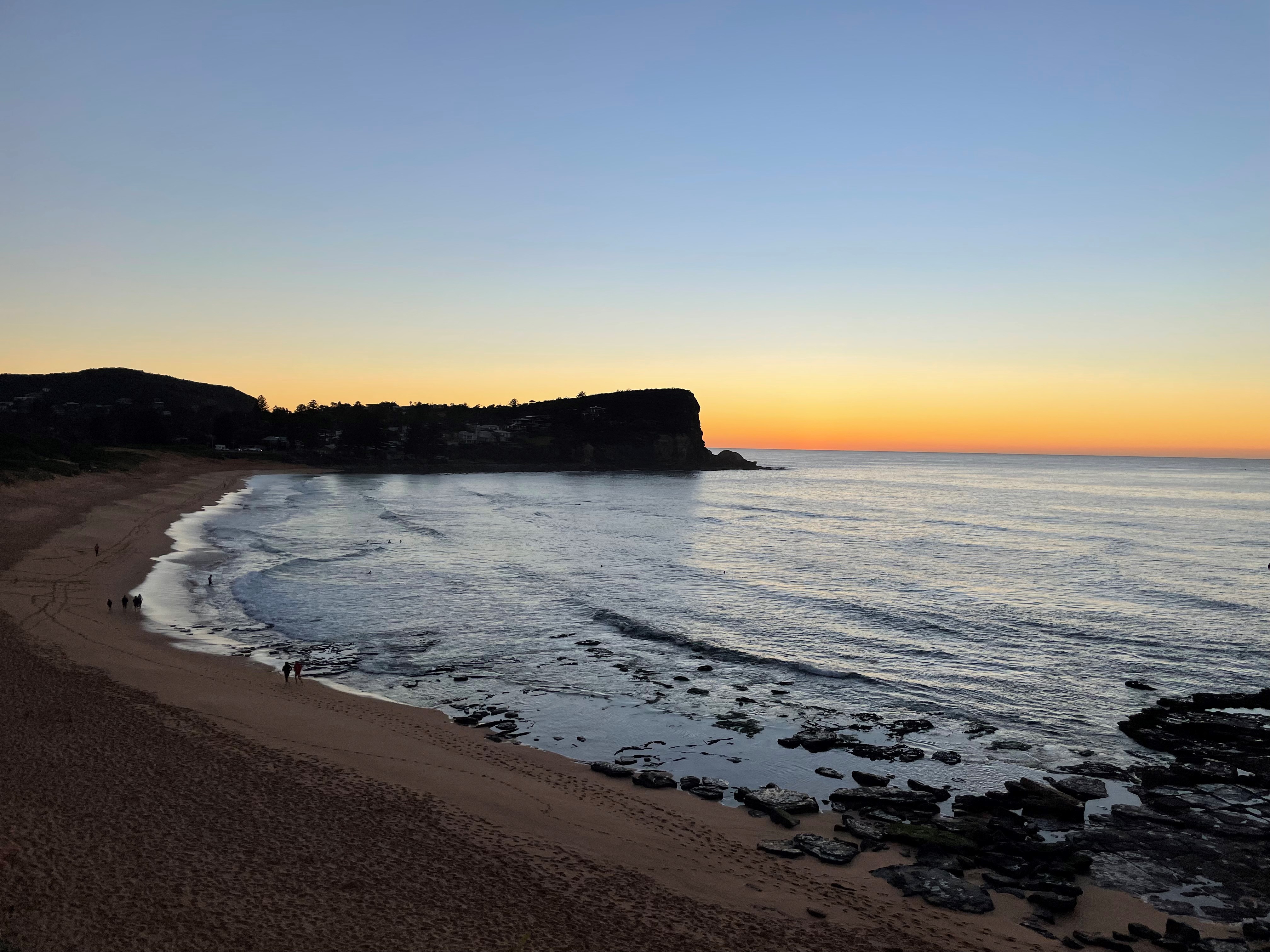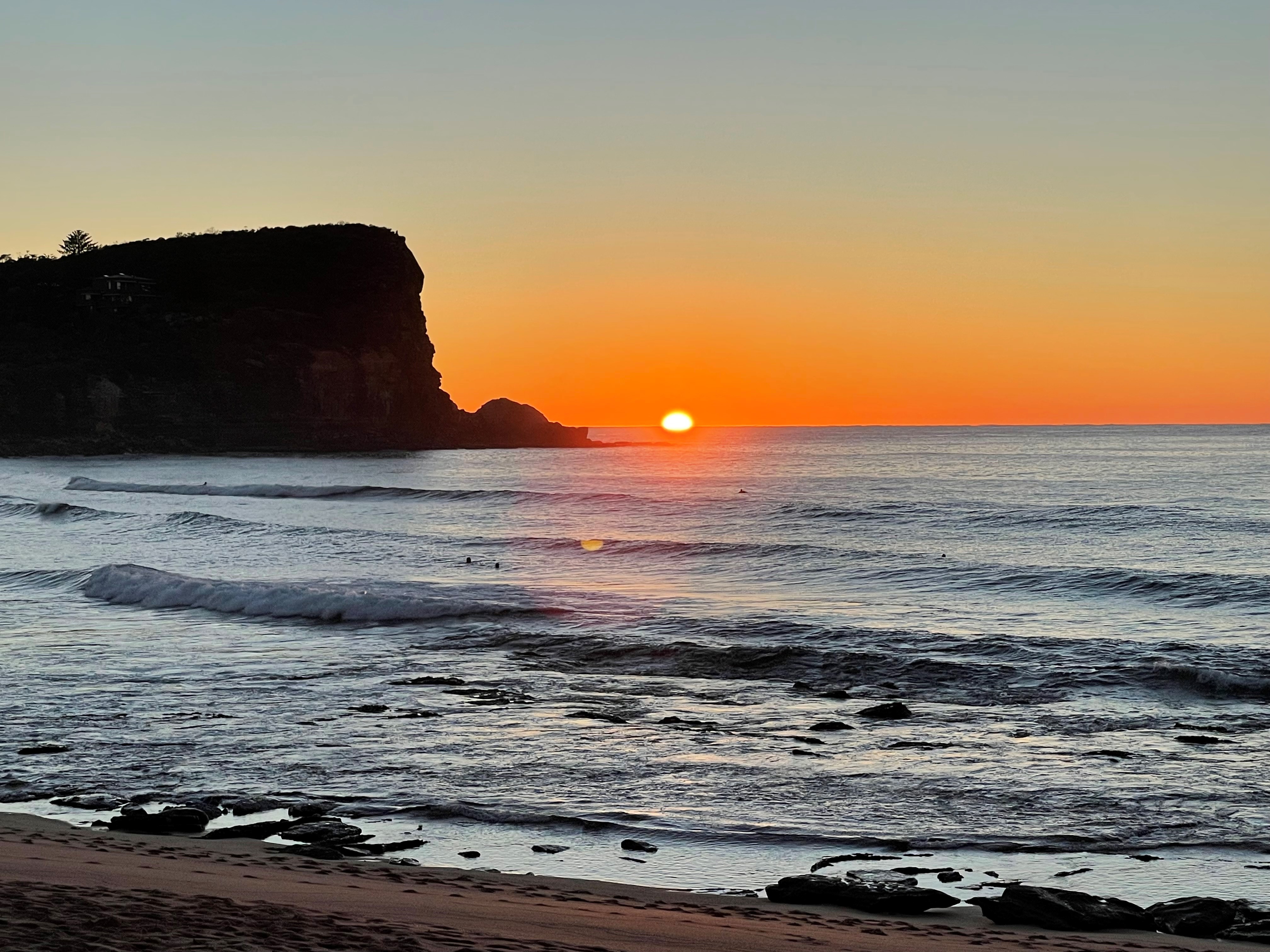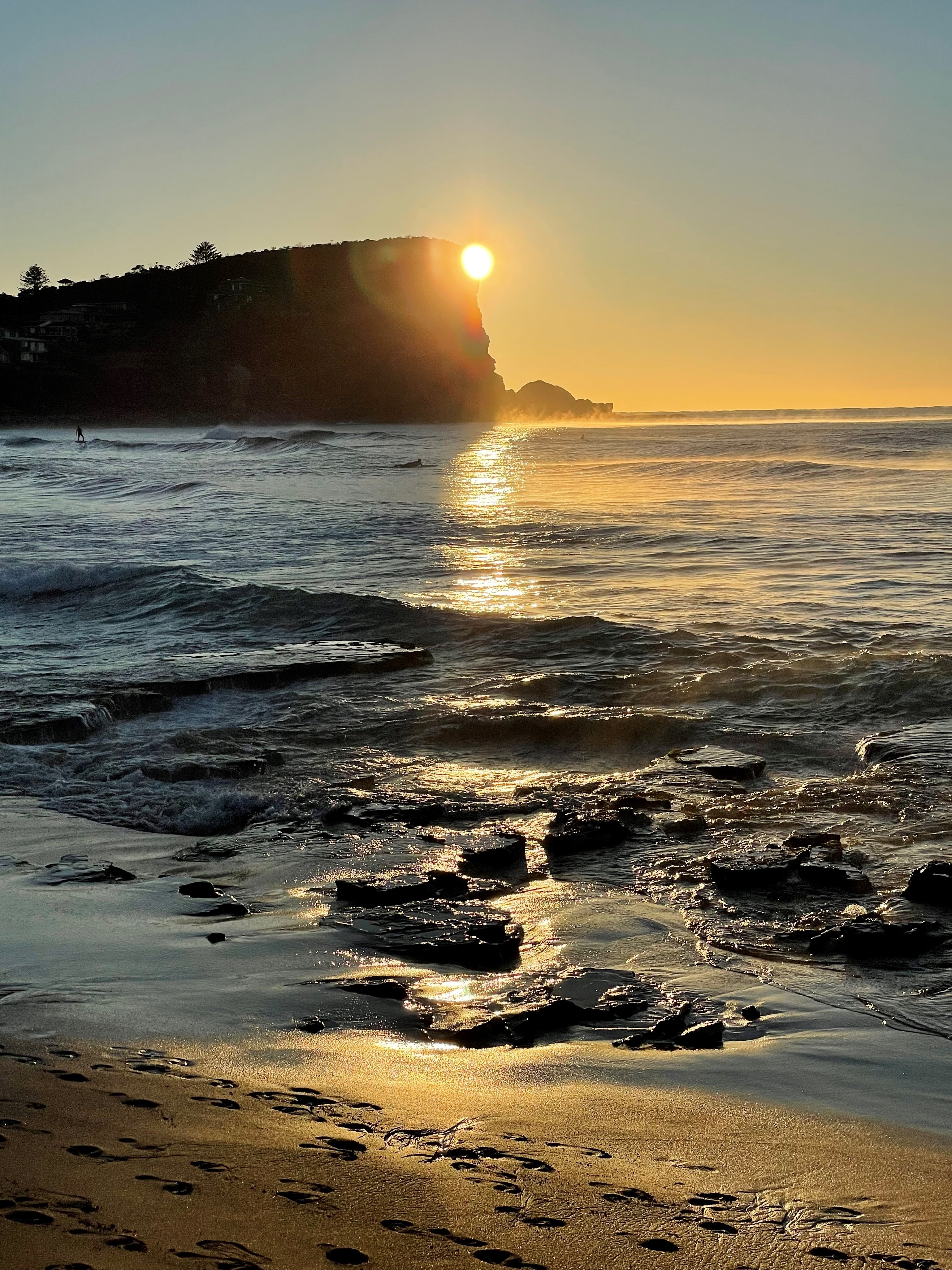 July 31, 2021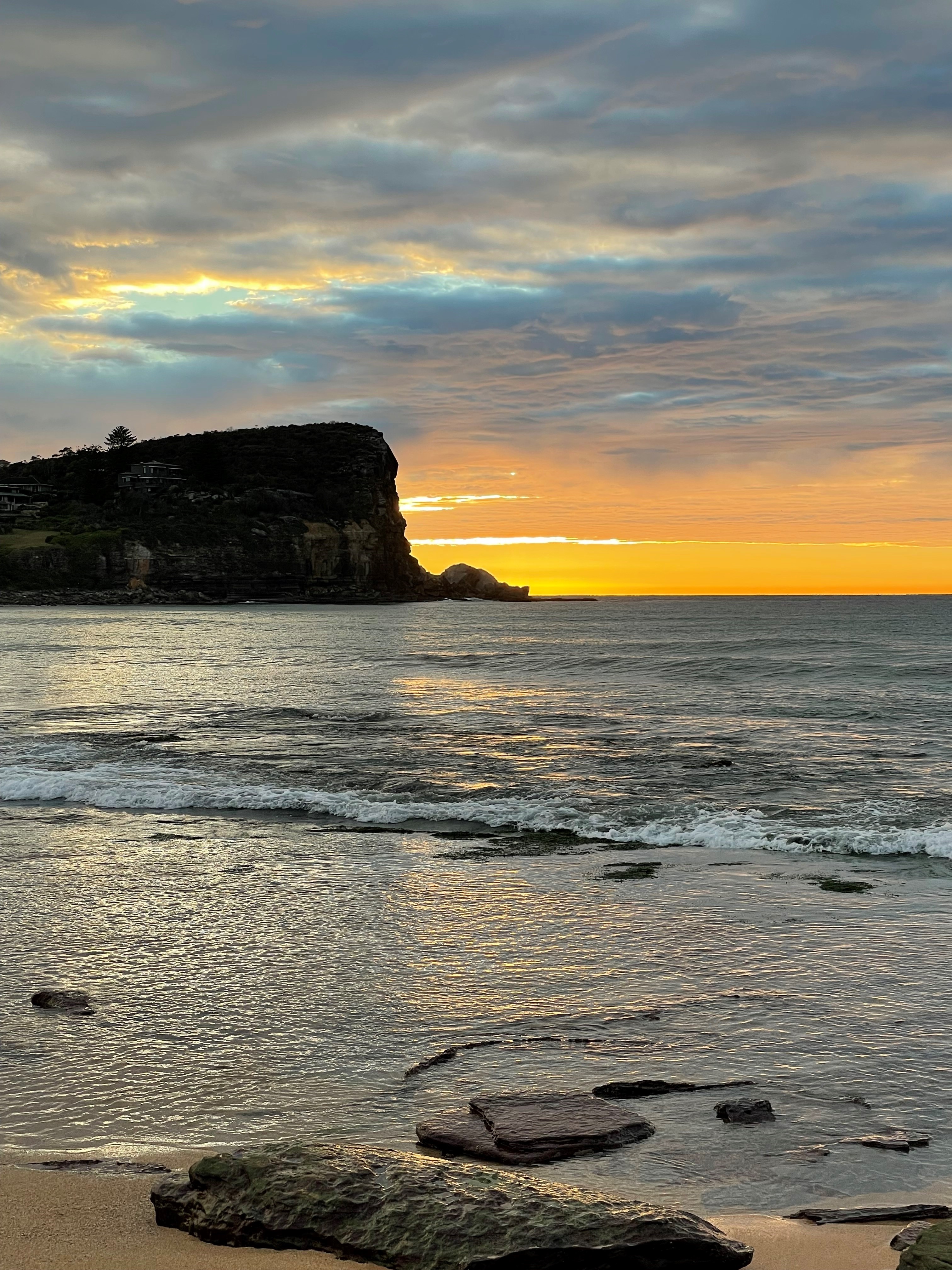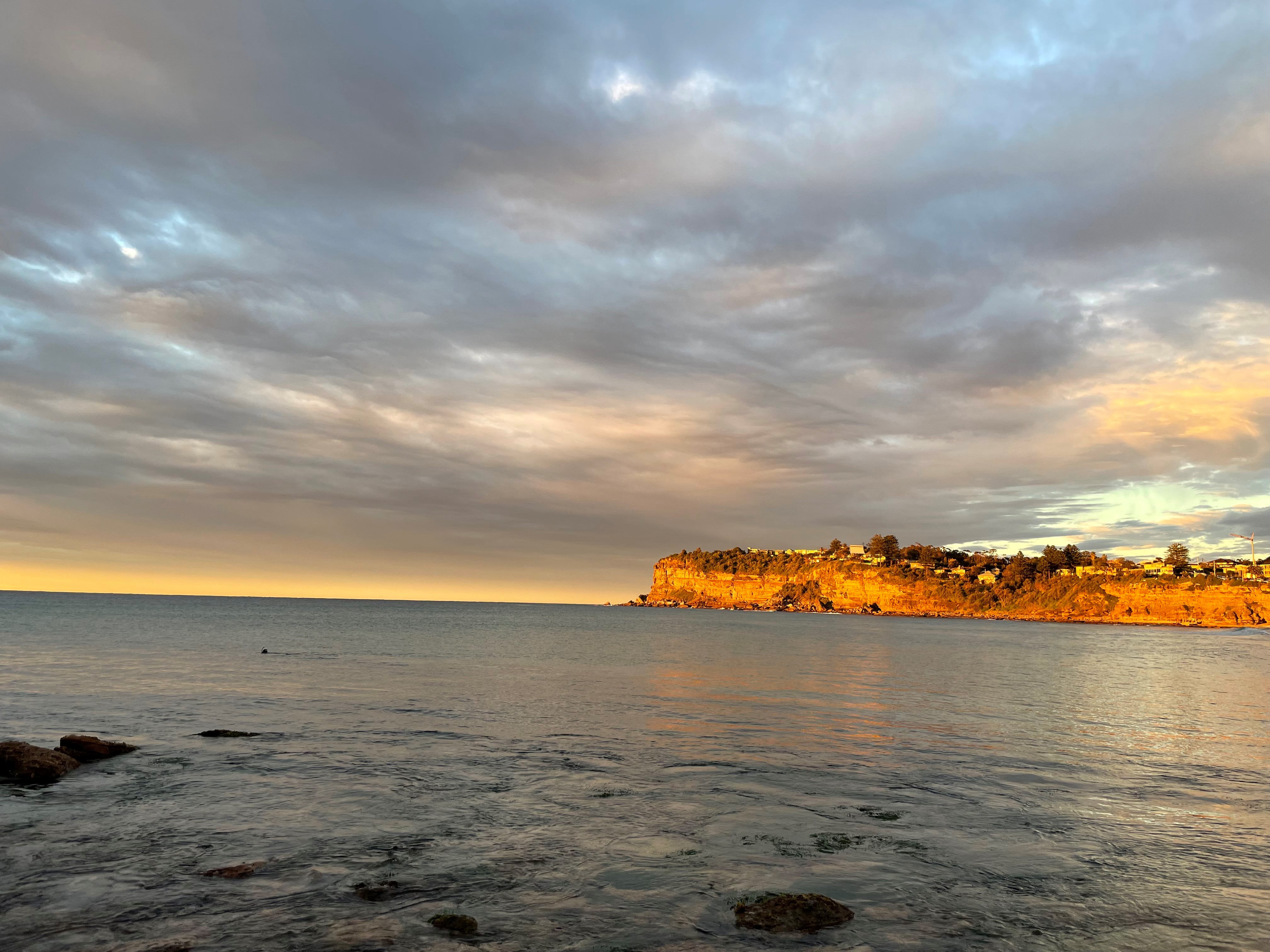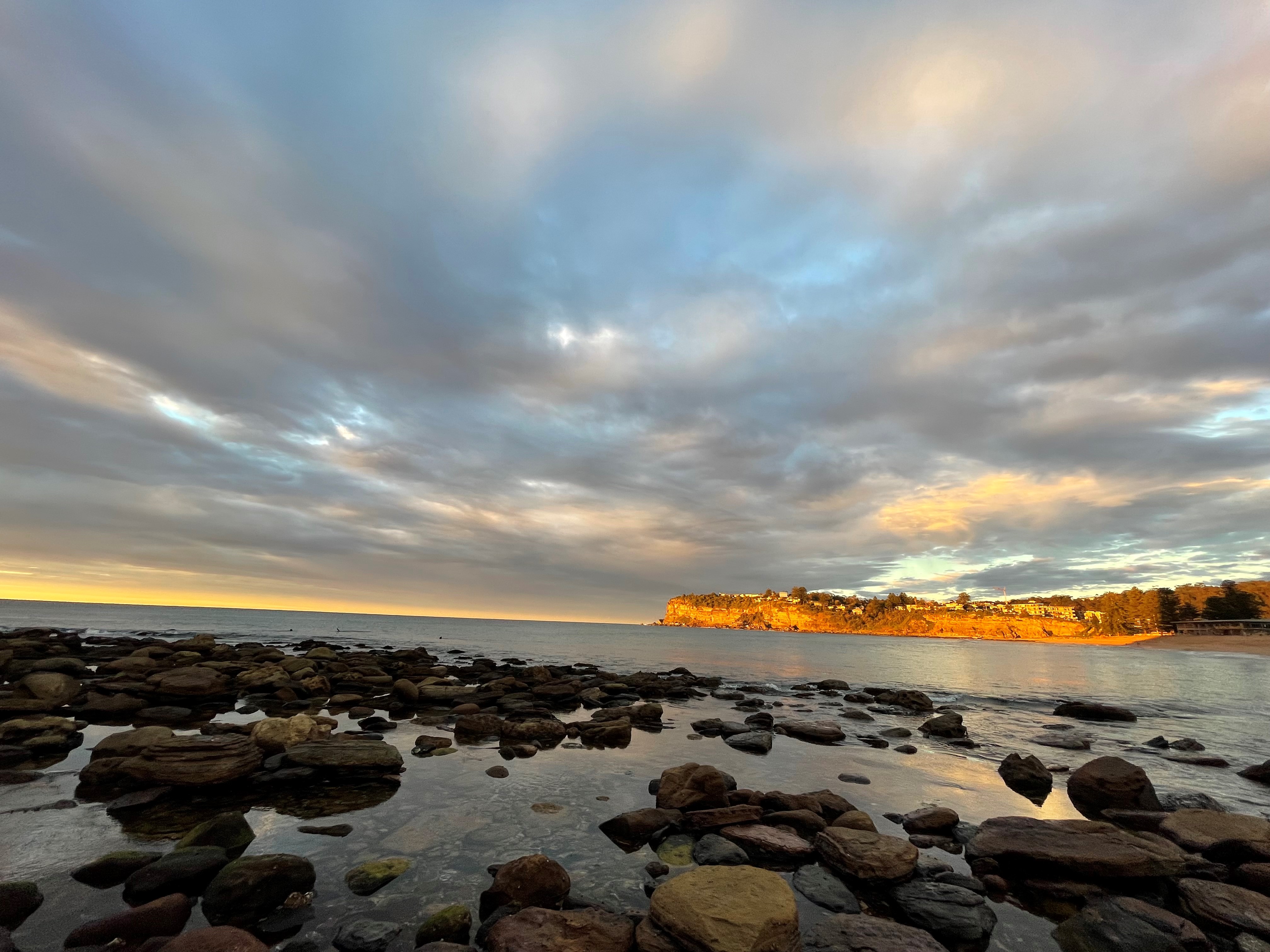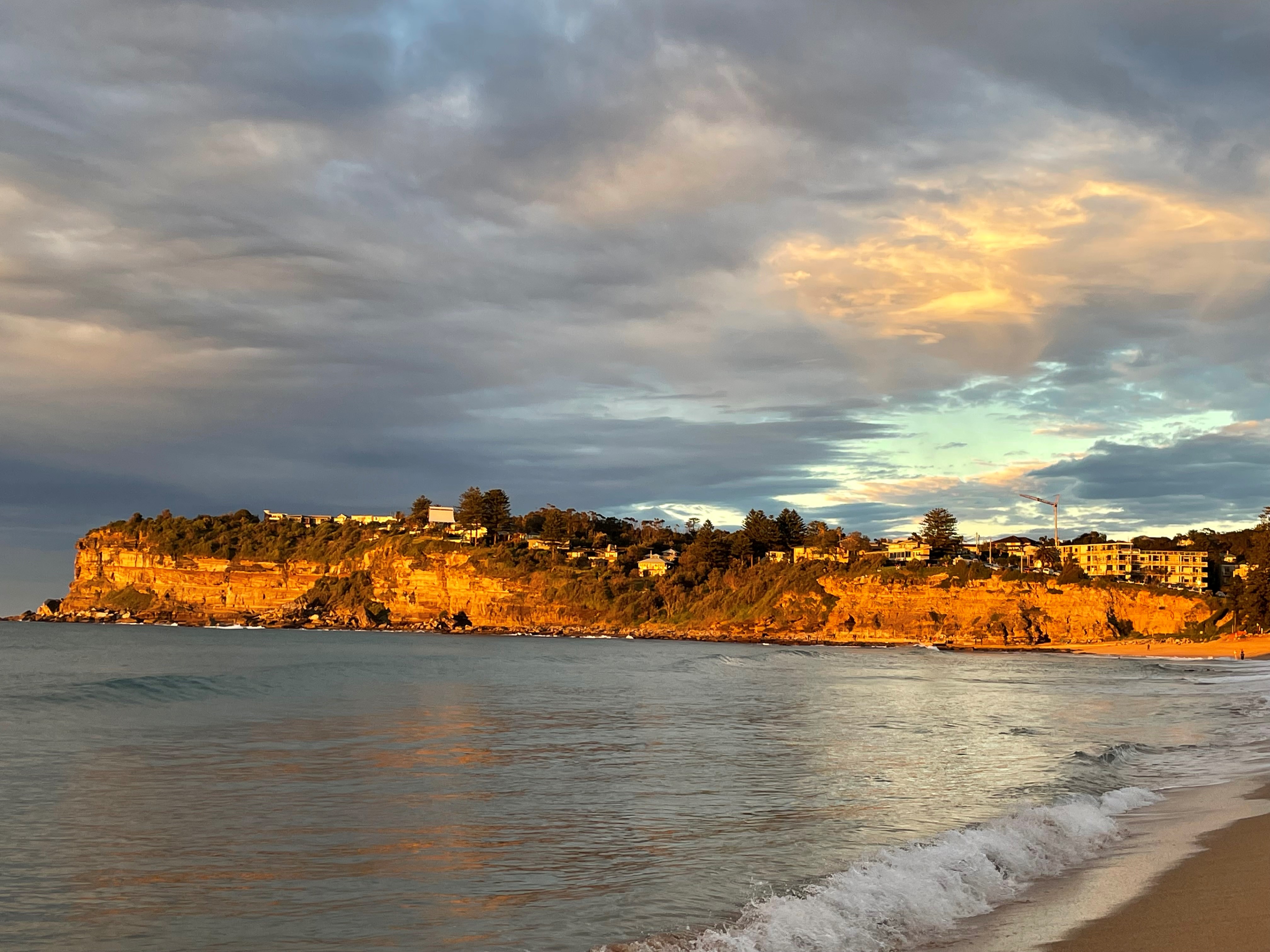 And As We Go To Press On August 1st 2021, This Arrives:)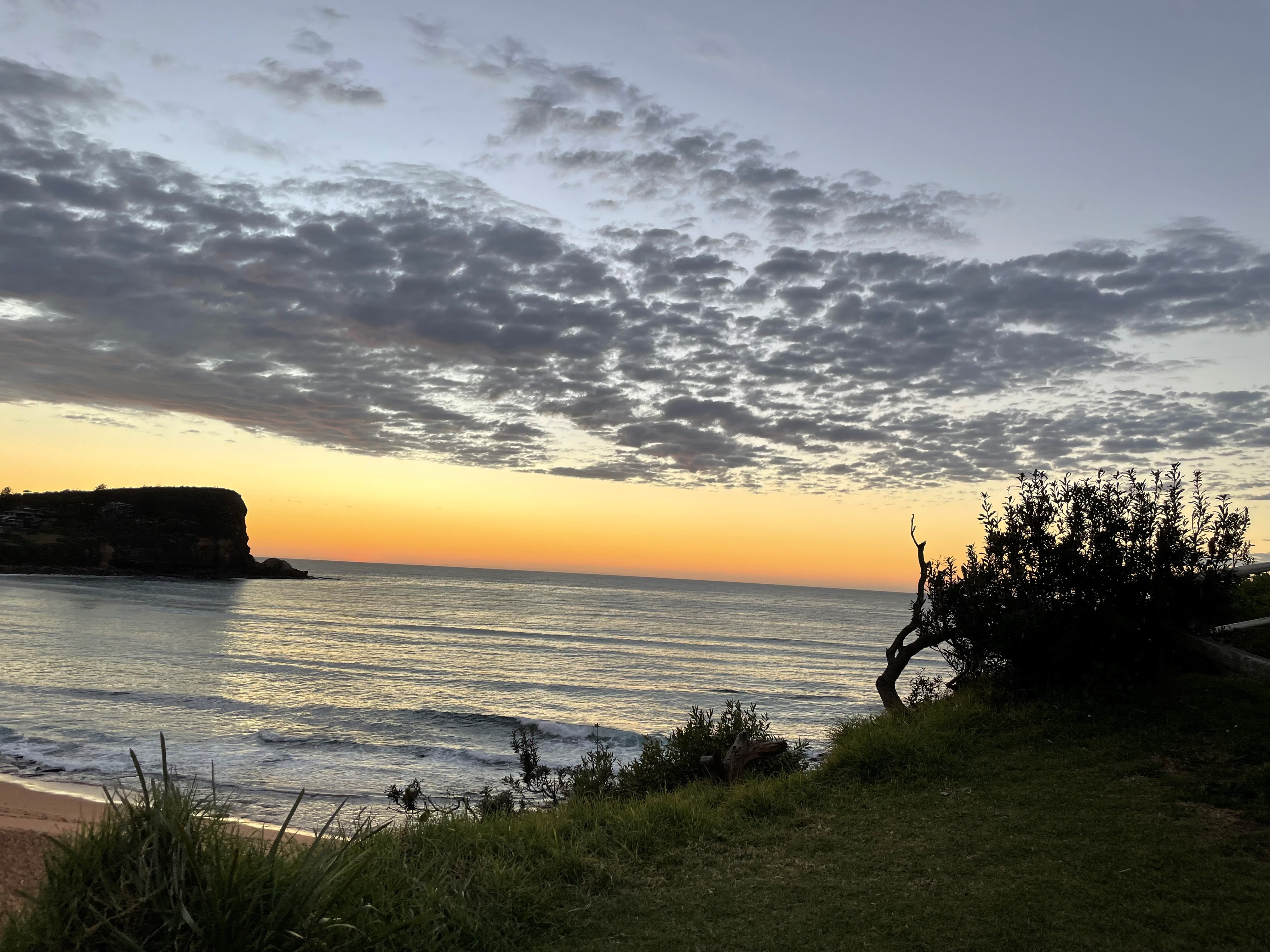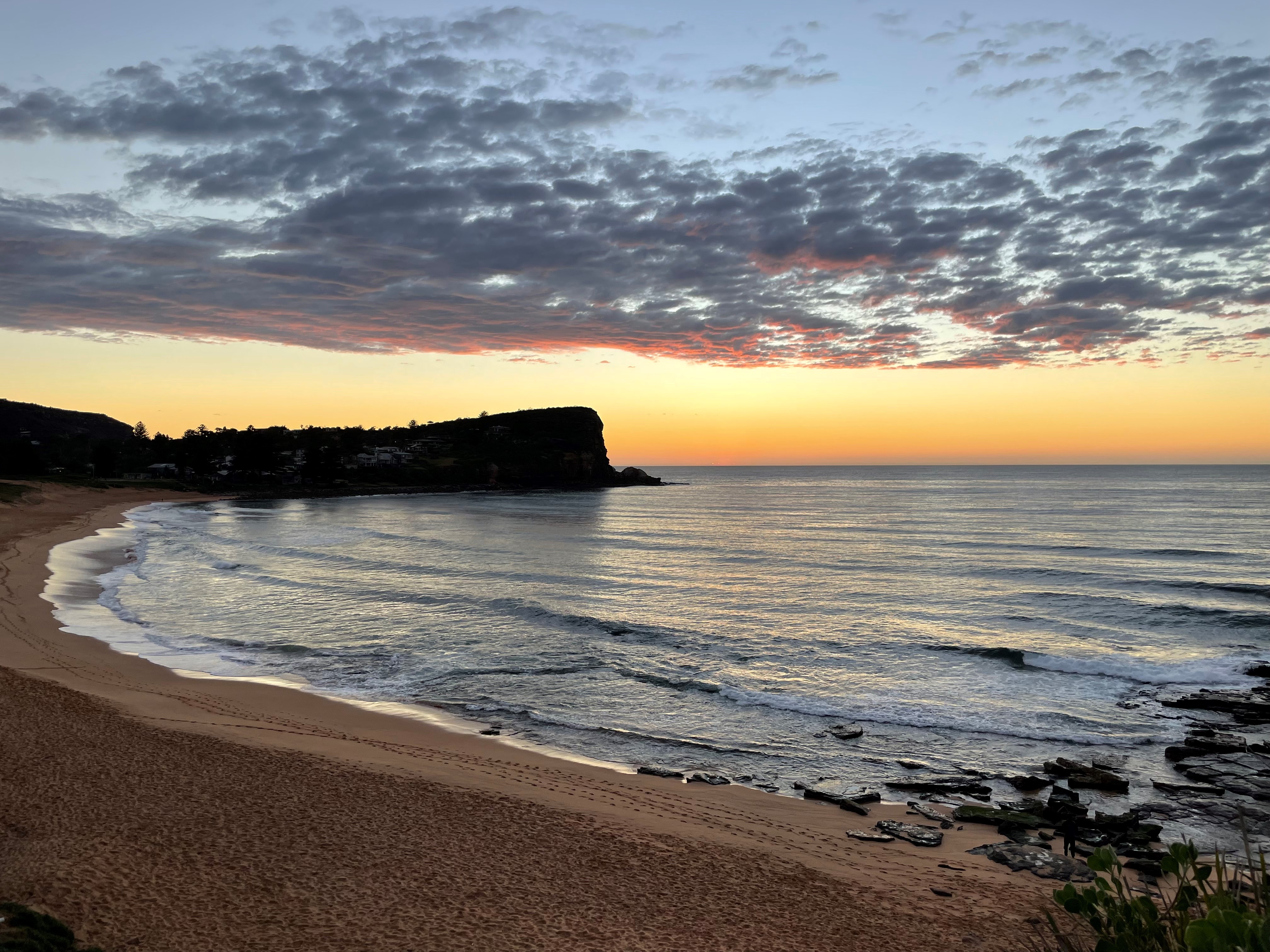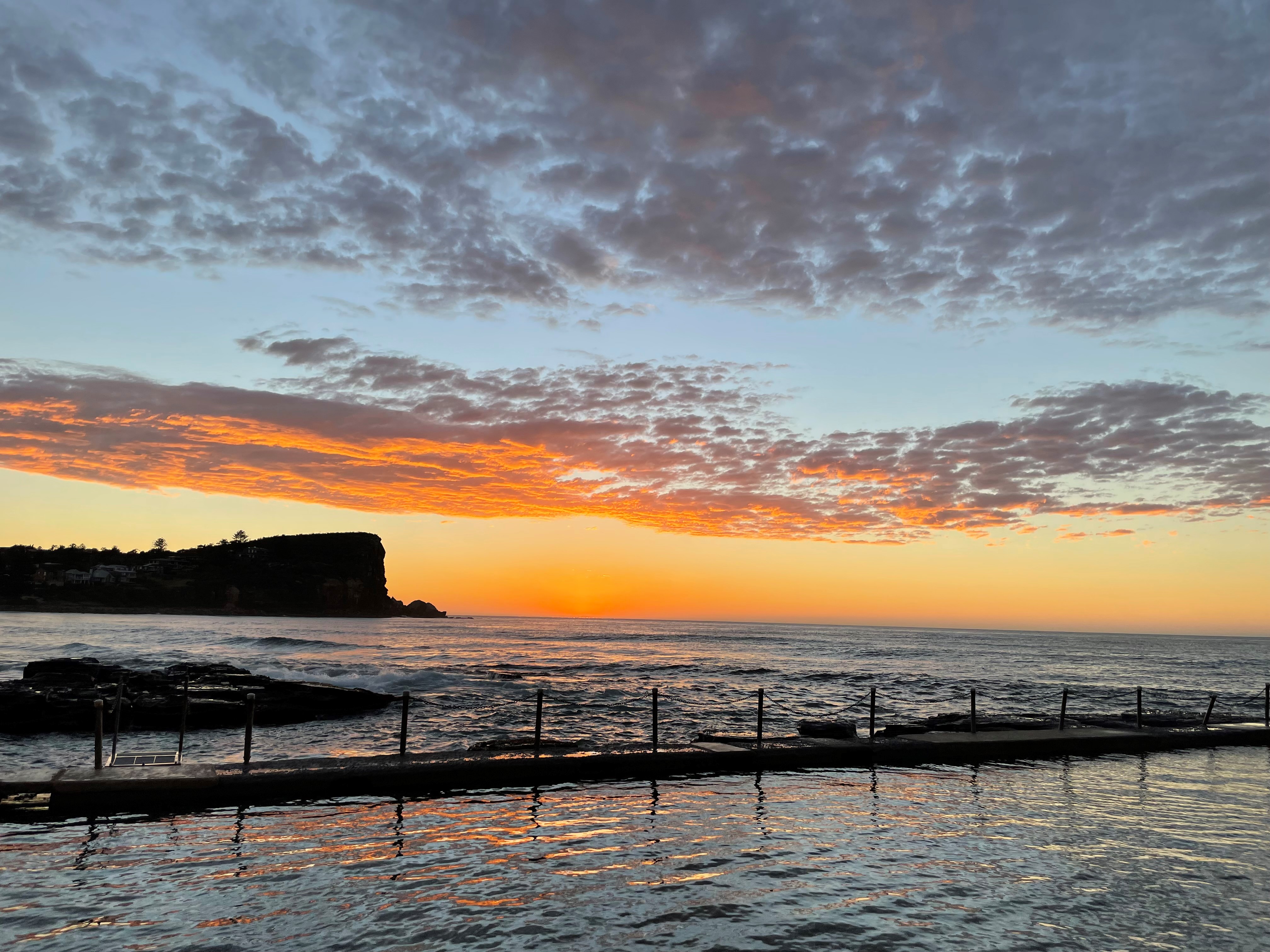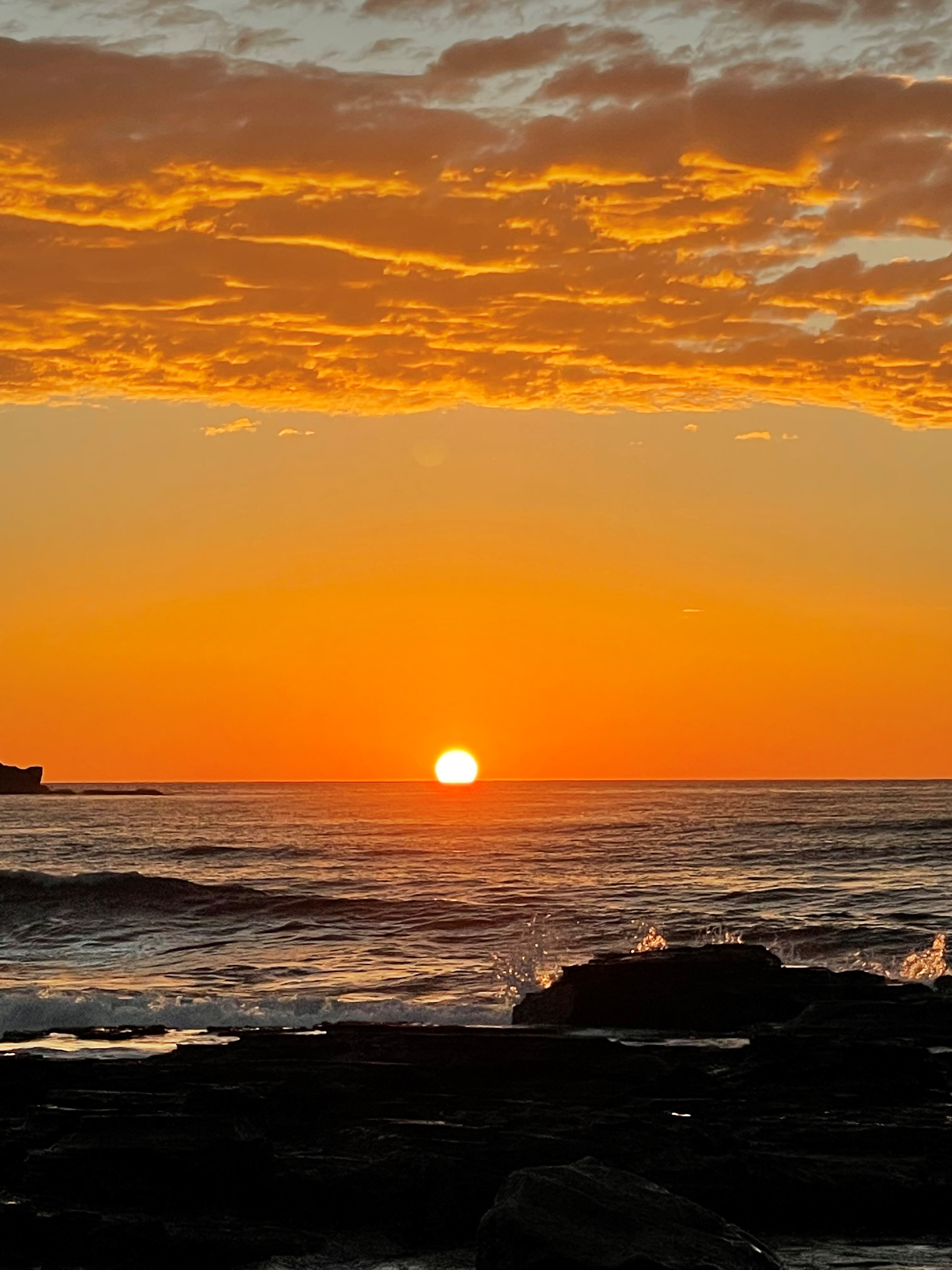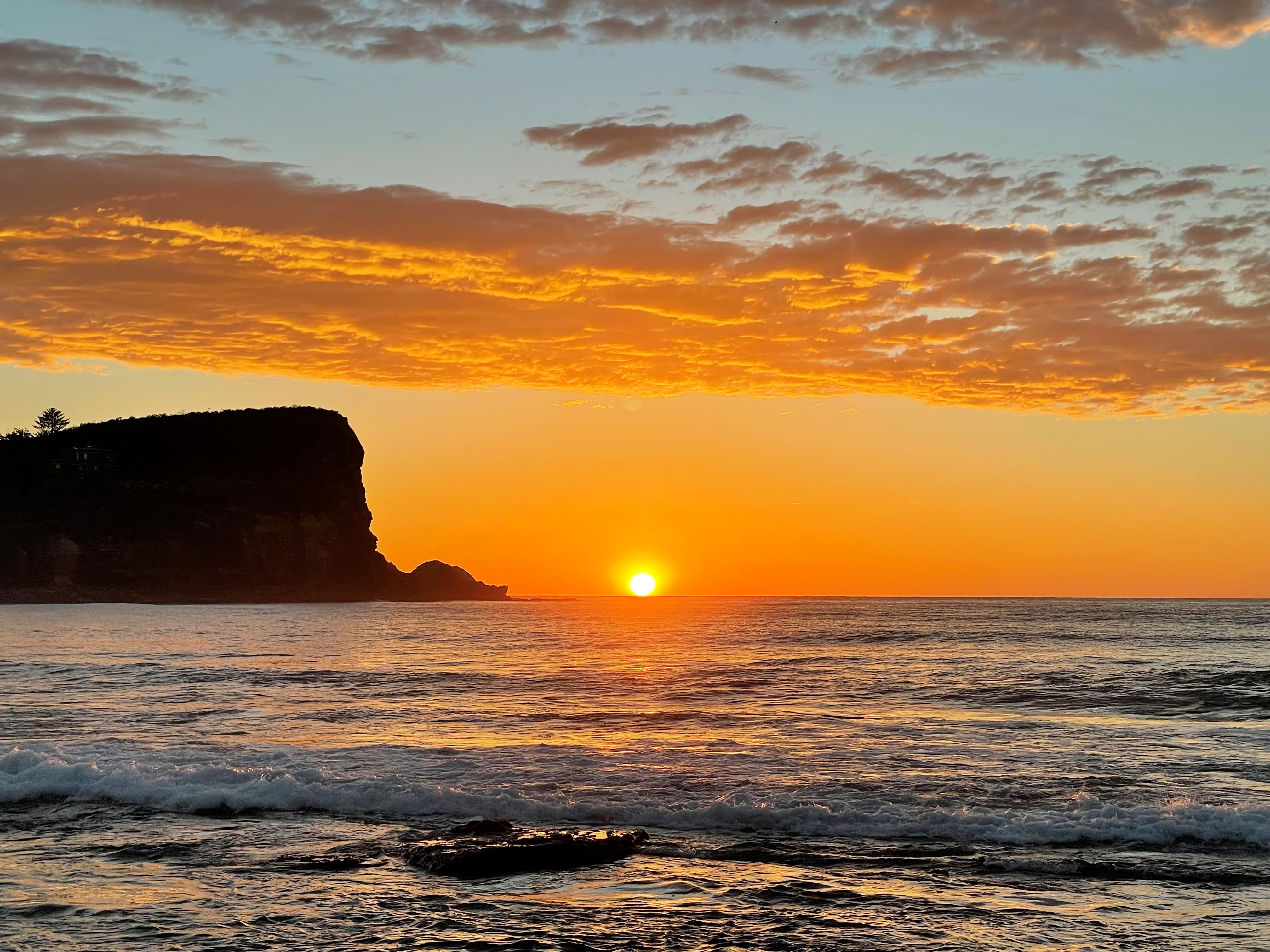 Cat Stevens - Morning Has Broken
For Bernadette and Joanne - thank you!
John J. Francis - Simple Ben