February 6 - 12, 2022: Issue 525
First fun run of the year draws thousands: Beach2Beach Runs March 27, 2022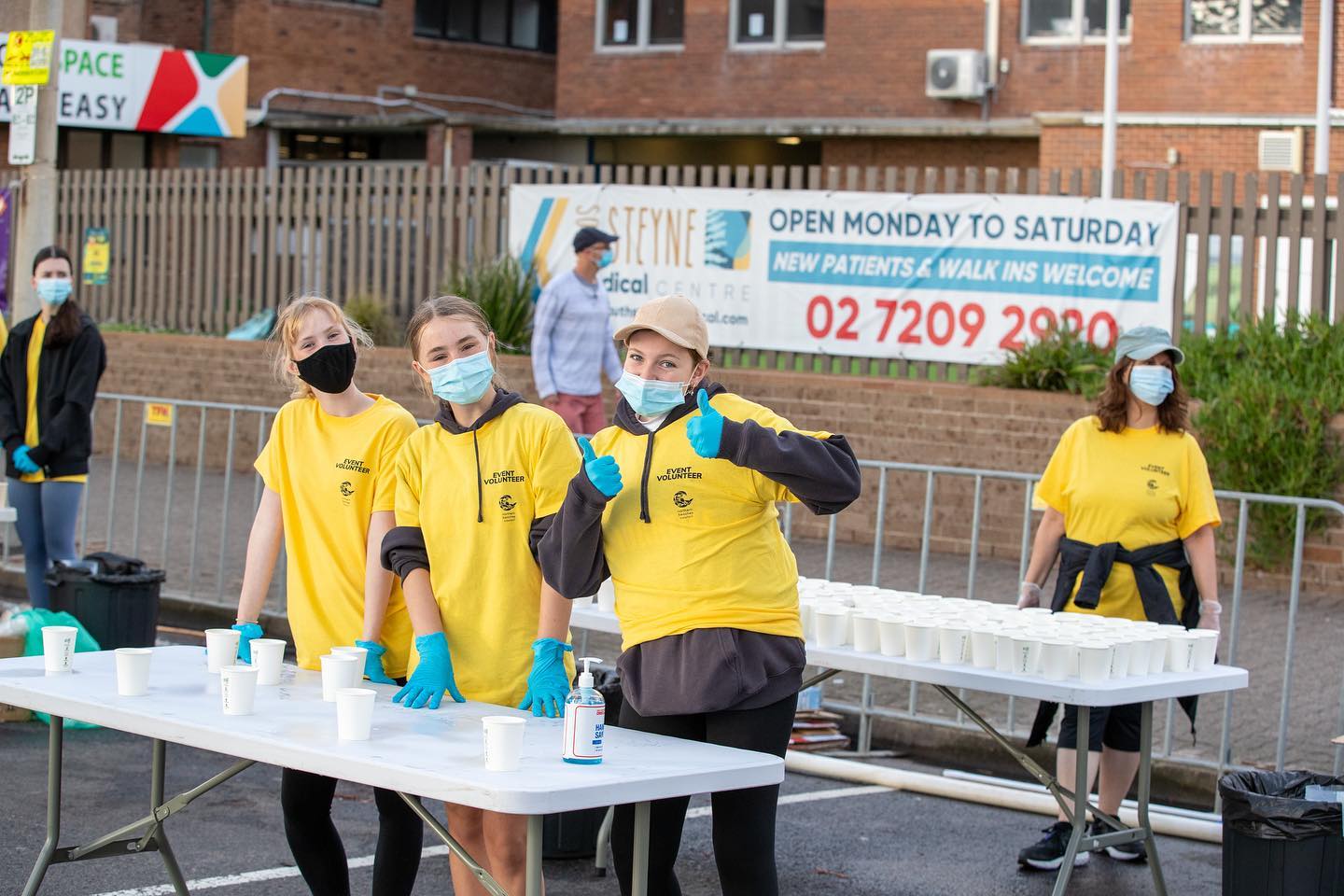 Sun Run fun - volunteers. Image supplied
More than 4300 runners eagerly hit the streets on Saturday February 5th in the annual Sun Run. The first major fun run of the year saw participants compete in either the 10km or 7km event from Dee Why to Manly taking in the picturesque views of Curl Curl, Freshwater and Queenscliff beaches along the way.
Mayor Michael Regan congratulated the winners and all the participants who were clearly happy to enjoy the fresh air and up-beat vibe after a challenging couple of years.
"Today's event has had a massive positive impact on the morale of the community after enduring an extensive lockdown last year and continual restrictions," Mayor Regan said.
"We are fortunate it is one of very few events that has been delivered each year on the same weekend throughout the current pandemic.
"It was tremendous to see so many people enjoying themselves on one of the most picturesque running routes in the country whilst also supporting local businesses and raising much needed funds for charity.
"Over $60,000 has been raised for charities across the state which is a fantastic effort. Congratulations to all the winners – we hope to see you again next year."
In total $65,225.85 was raised with the Northern Beaches Women's Shelter topping the fundraisers listed at $12,590.77. Others included Kidney Health Australia ($3,741.25), The Dreaming Foundation ($3,567.50), The Kids' Cancer Project ($3,449.25), Breast Cancer Network Australia($3,168.44), Cancer Council NSW ($2,758.75), Dementia Australia ($2,482.75),and RSPCA NSW($2,233.69) also had thousands raised for their work.
All up 124 charities had funds raised for them by 115 teams and 990 fundraisers.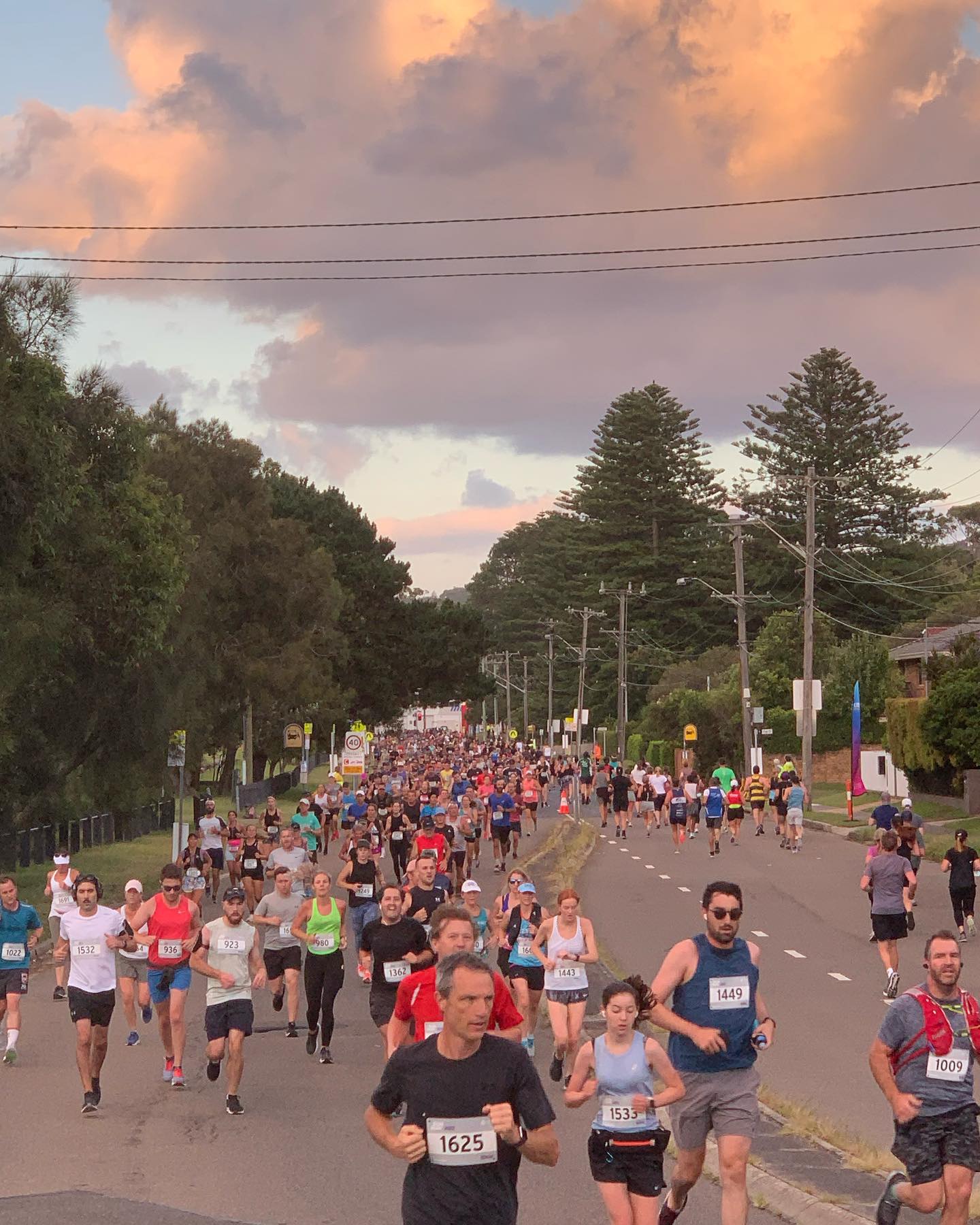 The 2022 Sun Run winners:
10km Men:
Kieren Tall (31:43)
Leo Peterson (32:34)
Lachlan Bryant (32:50)
10km Women:
Aynslee Van Graan (35:34)
Rosie Weber (36:52)
Lexy Gilmour (37:03)
7km Men:
Will Austin-Cray (23:53)
Mick Chapman (26:03)
Martin Smellie (26:48)
7km Women:
Kristen Piper (30:16)
Jodie Martin (31:02)
Louise Arnott (31:29)
All results can be access at: www.multisportaustralia.com.au/races/sun-run-2022
The next big fun run will be the Beach2Beach Charity Fun Run & Festival from Dee Why to Newport.
Considered Sydney's most scenic fun run, the Beach2Beach Charity Fun Run & Festival, celebrates its 28th year on Sunday, 27 March 2022. Organised by the Rotary Club of Brookvale, Courses start at Dee Why Beach (13km), Warriewood (6km), and Mona Vale (3km) and end with a Family Festival at Newport Beach.
Event Ambassador Guy Leech thinks the shorter courses are a wonderful initiative, saying: "It's great for serious runners to compete over the traditional longer distance, but the short course option means more parents can now run with their children. With childhood obesity now such a massive problem in Australia, this not only helps teaching kids about the importance of a healthy lifestyle, but it's just a whole lot of fun! I'll definitely be starting at Mona Vale and running with my 8 year old, Phoenix."

Beach2Beach is keen to have more school students and Teams involved in this big charity event and so have added a major incentive for ALL Schools and larger Teams to register of a 25% cashback of entrance fees. Those eligible for the 25% Cashback Offer are;
Schools: Every Primary or High School that enters a Team in the 2022 Beach2Beach will receive a guaranteed 25% 'cashback' on all entry fees for their Team. That's automatic cash straight back to the school, to be spent on any worthwhile initiative that benefits students, or money that can be given directly to each school's chosen charity.
Other Teams: The same 25% Cashback will be applied to any group or organisation that enters a Team of 25 or more, the cashback going directly to the Team's chosen charity.
Additionally, the Early Bird discount applies until March 15.

Runners, joggers and strollers, can take in the beautiful coastline while raising money for local charities.
A real festival atmosphere will prevail at the Newport Finish Line with a big stage dedicated to Live Music, International Food stalls, drinks available at a licensed Bar, Activities and Rides for kids and of course, the Presentation Ceremony. Members of the Manly-Warringah Sea Eagles will also be involved in the closing ceremonies.
Over $13,000 in prizes will be awarded to the winners of various Team Challenges thanks to major sponsors Harbord Diggers and URM.
Winners can donate prize money to their chosen charity, registered club or school.
Raise Money for you Favourite Charity
In 2022, The Beach2Beach hopes to support additional fundraising efforts and reach a target of $300,000.
So get involved, not only will you be able to reach your fitness goals, but you can also run for a cause and make a real difference to some very needy charities by getting sponsored whilst you run. Not everyone can participate in this great race, so you can help your colleagues or friends feel they are part of it by having them sponsor you!
Getting yourself set up for sponsorship is easy, register online and email your friends to support you.
Proceeds from this new initiative will support some fantastic Beach2Beach preferred charities including The Sanfilippo Children's Foundation, Life Education Australia, Gotcha4Life, Stewart House, local SLS Clubs, SES, the Rural Fire Service, Life Education, Children's Cancer Institute Australia, Prostate Cancer Foundation, Kids Cancer Project, Bear Cottage, Sunnyfield, Northern Beaches Interchange, White Ribbon and Cure Cancer.
Alternatively, you can choose your very own favourite charity and get your friends & family to sponsor you.
So have a go and make a real difference in 2022.
Fundraising Help
Raising money for your club, organisation or school has never been easier as the Beach2Beach team have taken all the hard work out of it. They have created the Beach2Beach raffle with amazing prizes and have arranged all the printing of tickets for you. All that is needed is for participants to sell the tickets. All participating clubs receive 90% of proceeds for each raffle ticket sold with the remaining 10% returned to the Rotary Club of Brookvale for use with other charitable initiatives.
To get started straight away, call Robert on 02 9997 7823 to receive your Raffle pack and tickets or email them at marketing@beach2beach.com.au.
Register today and find out more at: beach2beach.com.au
Keep up to date at: www.facebook.com/Beach2Beachfunrun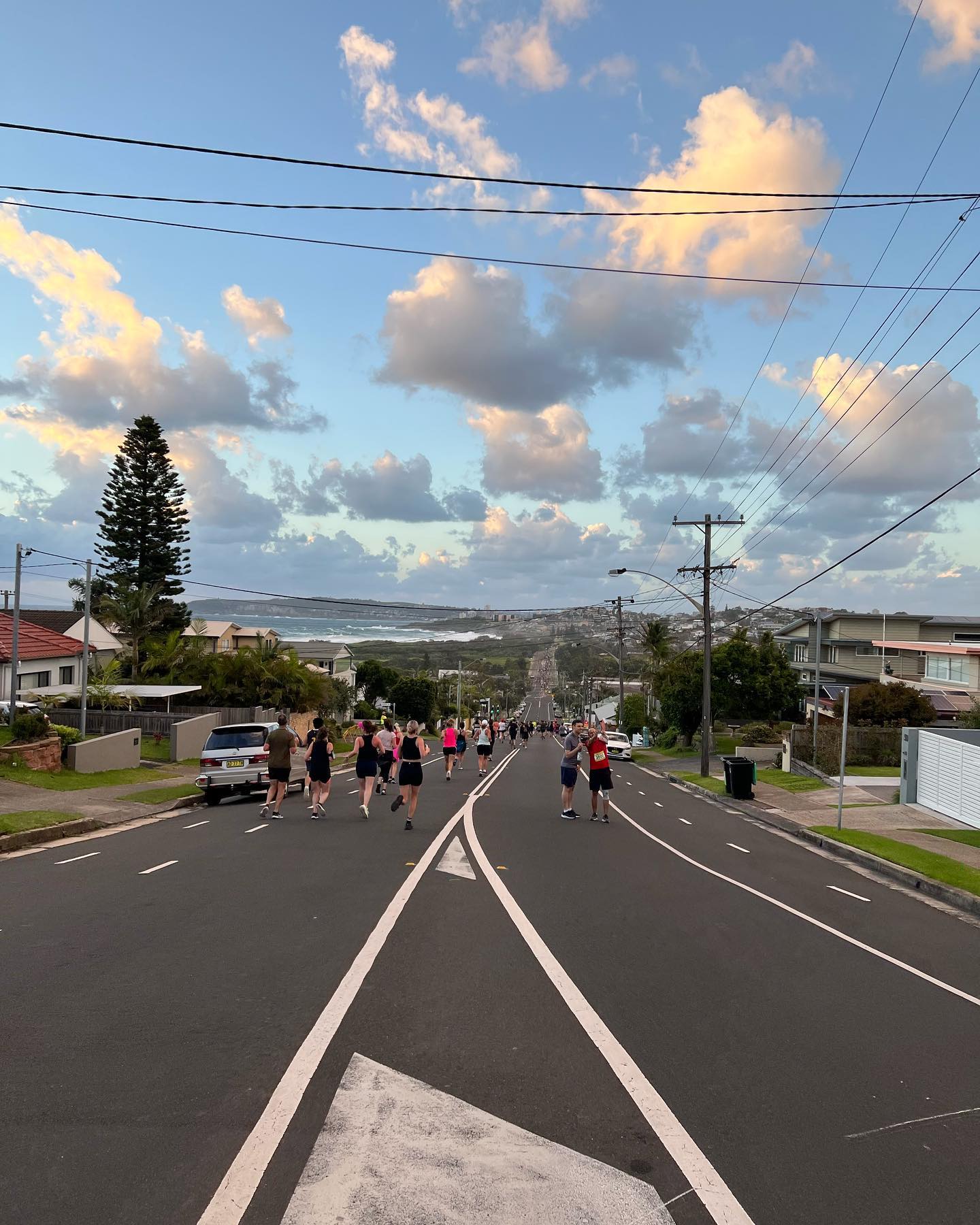 Sun Run runners - Manly bound - next month they may be Newport bound. Image supplied.