March 26 - April 1, 2017: Issue 306
Strokes That Matter - Bass Strait Paddle April 2017 - Newport SLSC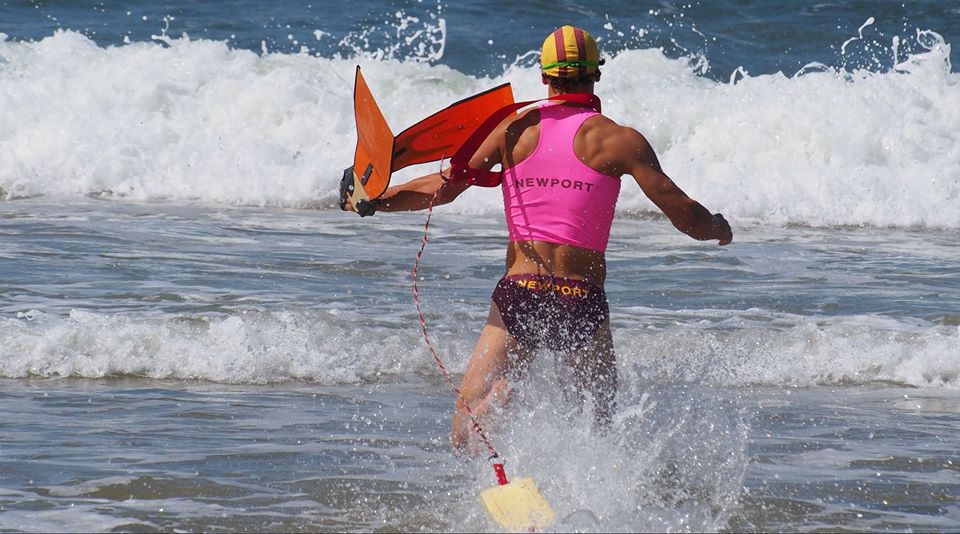 Strokes That Matter - Bass Strait Paddle April 2017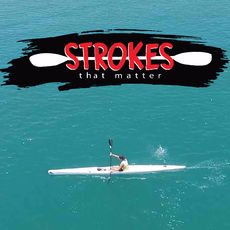 Immediately following the 2017 Australian Surf Life Saving Championships "Aussies" at Kirra Beach – a group of 12 Newport Surf Club members, friends and supporters will paddle on surf skis across Bass Strait with the objective of raising money and awareness for the prevention of drowning.
Inspired by fellow club member - Brad Gaul's world first paddleboard crossing in 2014 – the team planned the trip as a unique opportunity to end a successful season, and to raise community awareness to prevent the annual tragic and unnecessary loss of life through drownings in Australia every year.
As members of Newport Surf Club, and with a hugely successful competitive background the group is passionate about water safety and drowning prevention – and have a unique experience and involvement as surf lifesaving volunteers in preventing drownings, and educating the public on life saving techniques and skills.
The team of KNG Ironman Max Brooks and multiple Australian Title Gold Medallist fellow club members Tom Atkinson, Mitch Trim, Chad Alston, Luke Jones, Jayke Rees, Cody Marr and Jonah Beard – with North Cronulla Surf Life Saving Club Members Luke Moses and Jake Moses and supporters Paul Moses, Sandy Beard and John Farrell will leave from Port Albert Victoria on Wednesday April 5th and travel via the east coast island route of Hogan Island, Deal Island and Flinders Island arriving at Little Musselroe Bay on Tasmania's isolated North East Coast on April 11– a total distance in excess of 300 kms.
The team will likely encounter huge seas, gale force winds, strong tides and currents and unpredictable and rapidly changing weather conditions – whilst witnessing a spectacular part of Australia's coastline and some magnificent isolated islands. They have spent considerable time planning the crossing and ensuring it is conducted safely – which will further their knowledge as to the dangers presented by waterways. Knowledge gained from the experience and their education and training as lifesavers, and media profile of a number of the group – is an opportunity which the team believe deserves to be shared with a wider audience and has the potential to help prevent fatalities.
Through a fund specifically established with the Newport Surf Club called "Strokes That Matter" – they are looking to raise $30 K to establish and implement a number of programs to specifically target drowning prevention and surf awareness – which they hope will become an enduring program.
100% of all funds raised will go directly to executing programs established within the existing and proven framework of Surf Life Saving Australia;
The fund has the following key goals for 2017 /2018:
Implement an educational syllabus / program for delivery in schools throughout NSW

Deliver programs via Nutri Grain athletes at NSW schools

Utilise media coverage of Bass Strait Crossing and other media opportunities to enable wider access to NSW School Students

Conduct surf and water safety awareness clinics at beaches across NSW in conjunction with other surf clubs

Conduct surf and water safety awareness clinics at waterways and public meeting places

Participate with other specialist organisations in initiatives that directly target drowning prevention
The fund website is give.everydayhero.com/au/StrokesThatMatter
Providing beach patrol and rescue services to Newport Beach for over 100 years, the Newport Surf Club is community focused and a hub of community activity.
As a custodian of the beach, the club has a proud history of actively teaching nippers through to adults, vital surf skills and provides a vibrant surf sports program that is ranked No 3 in Australia. In addition, its leadership, development and community service programs and activities play a vital part in developing future generations of Australian's.