August 23 - 29, 2020: Issue 463
Streets as Shared Spaces Funding Secured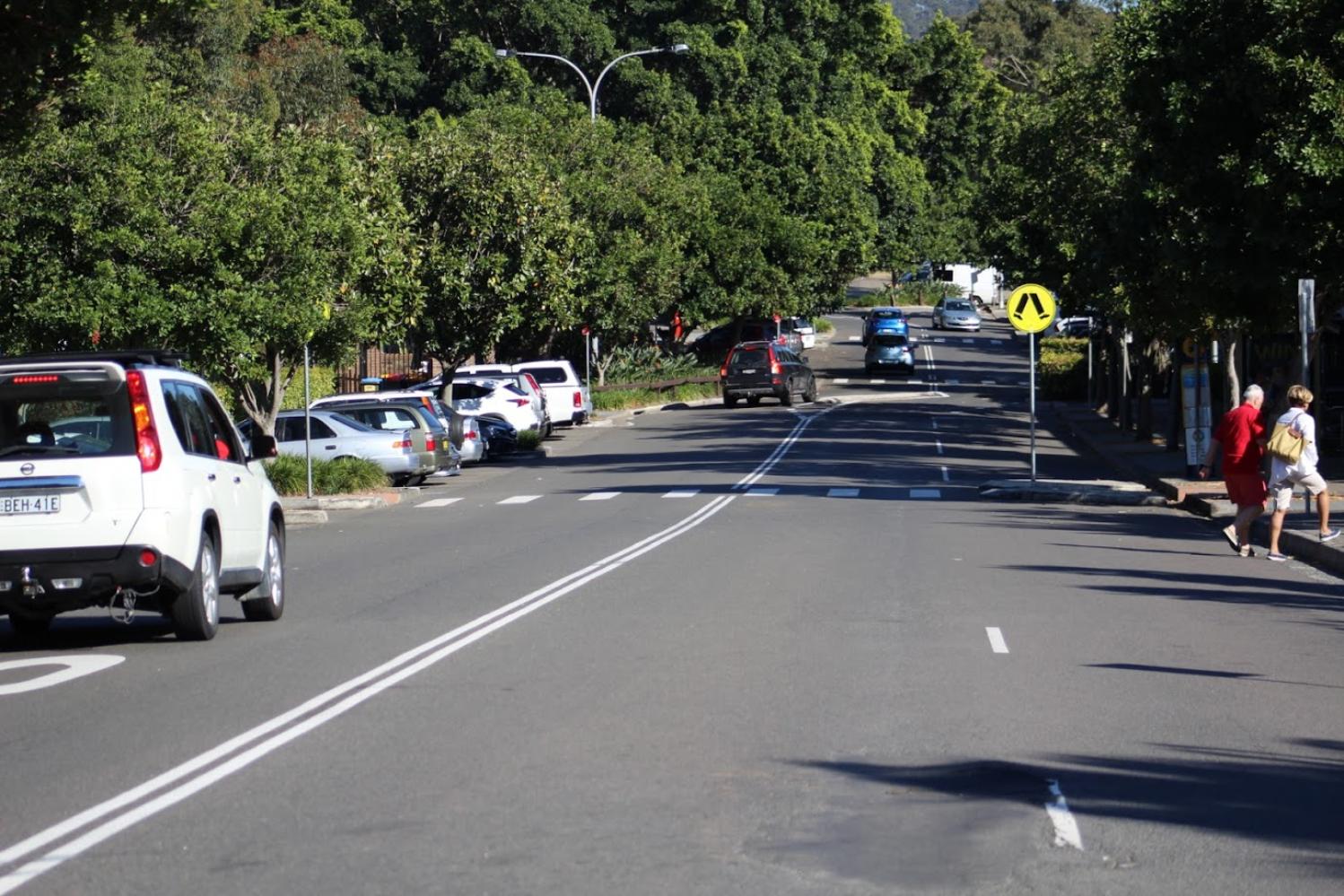 Park Street, Mona Vale - photo by A J Guesdon.
The NSW Government announced the successful funding recipients under the $15 million Streets as Shared Spaces program on Tuesday August 18th.
Minister for Planning and Public Spaces Rob Stokes said the funds will help 27 regional councils and 14 councils across Greater Sydney deliver temporary street transformations, such as cycleways, pop-up parklets and improved lighting.
"It's fantastic to see so many councils eager to provide new and improved public spaces for their communities, encouraging active transport and beautifying their streetscapes," Mr Stokes said.
"These projects will transform neighbourhoods across the State, making it easier for people to walk or ride to local shops and services by creating safe, attractive and accessible streets and public spaces."
Successful trial projects will provide new pedestrian and cycleway connections and reclaim little-used carparks and roads across NSW, including:
creation of a 'green spine' on Harbour Drive in Coffs Harbour;
activation of an underutilised laneway in Parramatta;
a temporary road closure to create a public square in Griffith; and
a pop-up park on Dunmore Street, Wentworthville.
The Streets as Shared Spaces program provides funding for councils to support the delivery of short-term improvements to local streets and public spaces through pop-ups and pilots that encourage social distancing and improve the attractiveness of our neighbourhoods.
There are two types of project grants under the program: Quick Response Demonstration Projects valued at up to $100,000 per project, to be delivered within three months of approval, and Pilot Projects valued at up to $1 million per project to be delivered within one year of approval.
Councils will need to obtain all of the relevant approvals and engage with their community in delivering the projects.
The full list of 48 successful proposals is available to read through visiting: www.dpie.nsw.gov.au/streetsgrants
In our area $975, 000 was secured for two projects:
Activate Manly Bilgola - Activate Manly Bilgola seeks to improve and activate the connections around town centres and beaches in the area. Two areas are covered by this program of works: The Serpentine in Bilgola Beach and a Darley Road-Corso-Whistler Street-Kangaroo Lane connection in Manly. Funding amount: $875,000
Beaches Eat.Play.Stay - Northern Beaches; Reallocation of streets with temporary road closures in four areas across one weekend per month, to support increased walking, cycling, local artists, musicians activation spaces. Funding amount: $100,000
The four areas that will have full or part road closures to provide streets for people to facilitate walking and bike riding to and around the area are Tania Park at Balgowlah (named after Tania Verstak, a winner of the 1962 Miss International Beauty pageant who was brought up locally) Dee Why, Mona Vale and Newport - where events such as Mona Vale's Night Markets, Autumn Festival and Food and Wine and Sustainable festivals at Winnererremy Bay have taken place, as well as Newport's Sculpture Trail and Newport SLSC's Barefoot Ball and Sandcastles events in previous years, utilising the whole retail area and green park surrounds to offer a variety of art and entertainment as well as great food for visitors.
Council will consult further with the community prior to embarking on any work on these projects.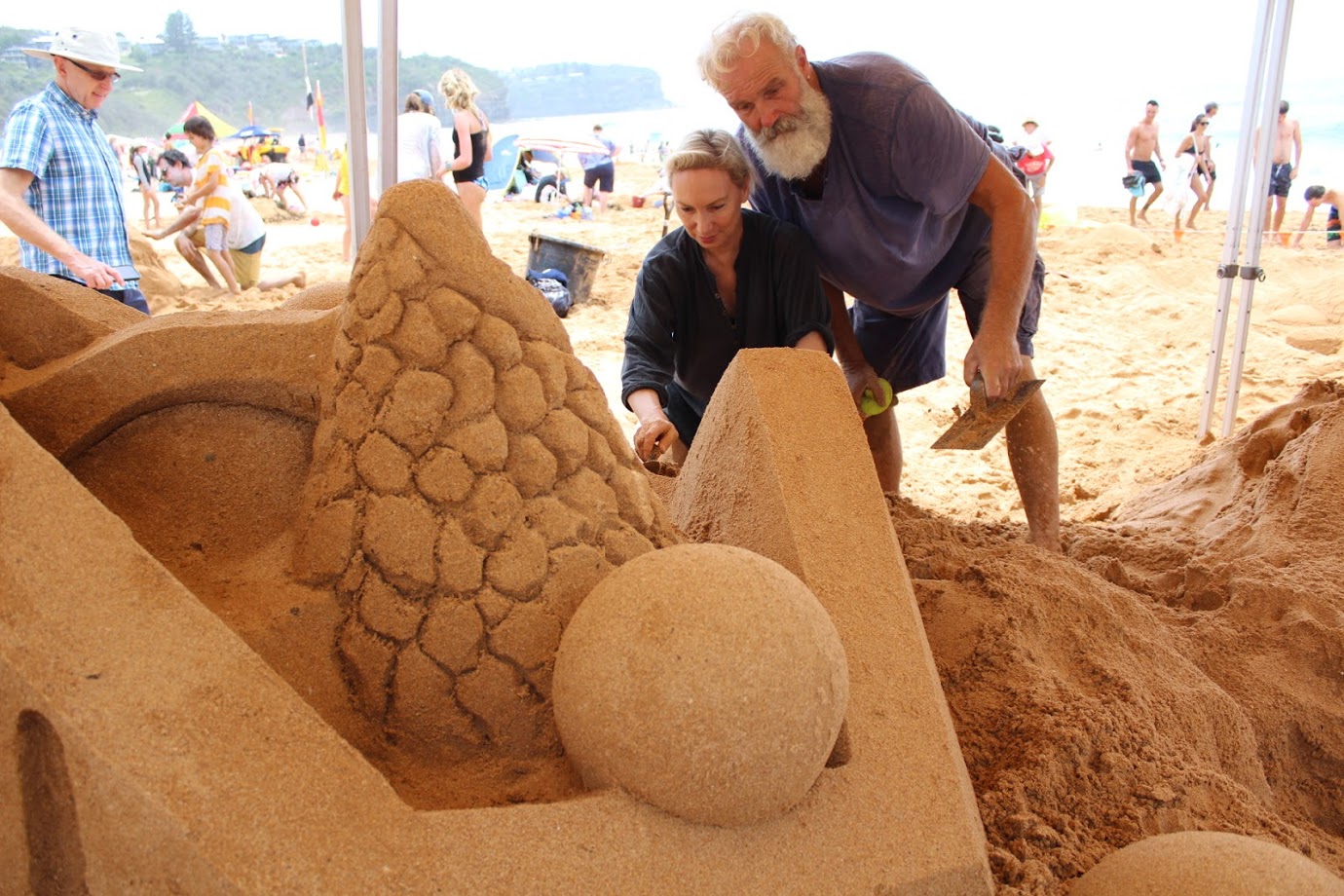 Newport SLSC hosted the Barefoot Ball and Sandcastle comp. in 2017 to raise funds for Cystic Fibrosis NSW and the surf club - photo by A J Guesdon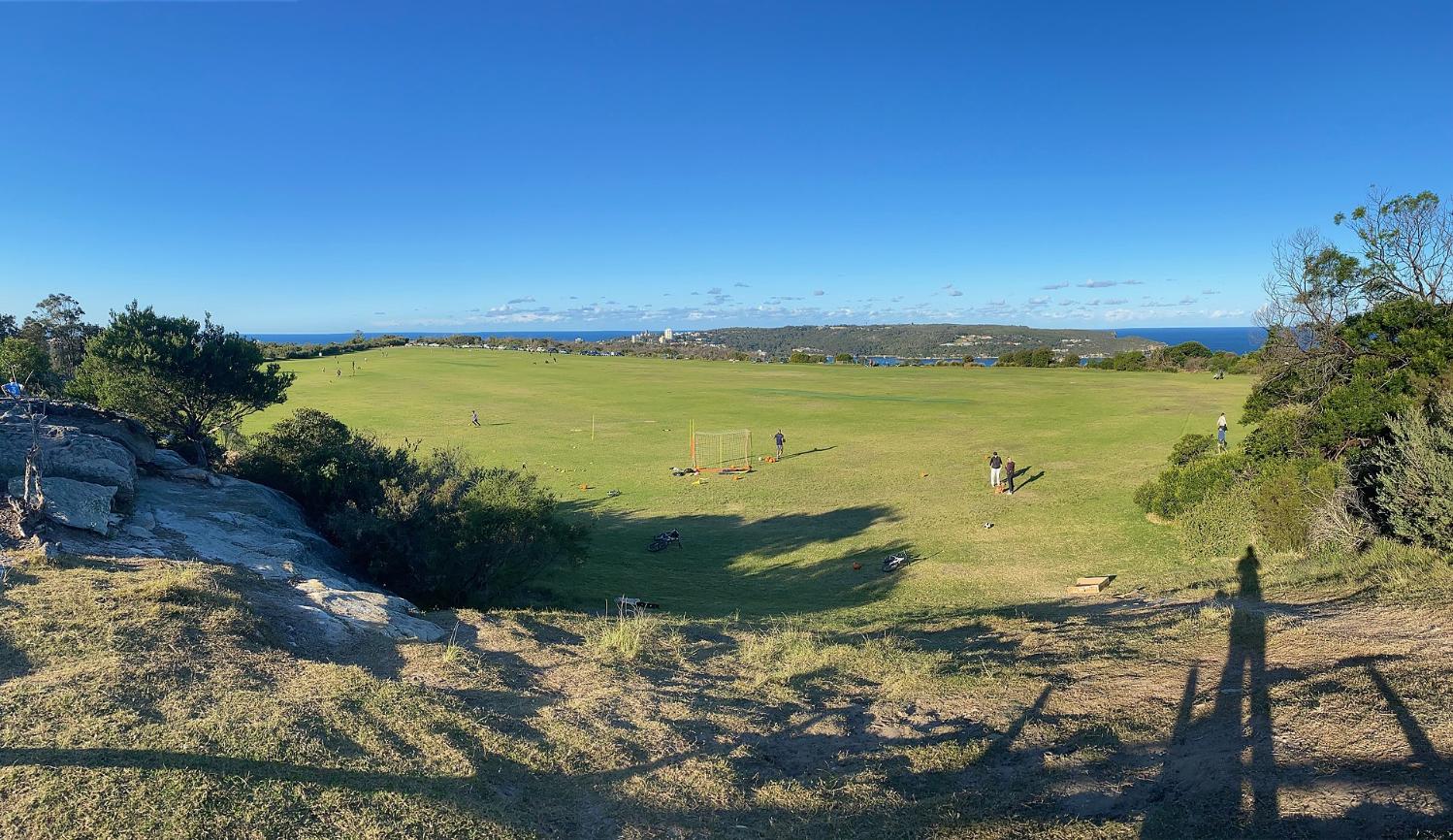 Tania Park is located at 2 Bareena Drive, Balgowlah Heights. The park functions as a suburban park containing large dog exercise areas, sporting facilities and play equipment. The park is adjacent to Dobroyd Head which offers commanding views of Sydney, Middle and North Harbours. Located on a high point, it contains the 90.3 2MWM transmitter, which can be heard across northern and eastern Sydney. In winter it hosts soccer games and in summer cricket. Photo by Camgain, info per Wikipedia.